Chalet Prado
Beaver Creek, CO
•
Local Shuttle: .2-1 Mi to Ski Area
---
---
Ultra Wifi - 200+Mbps
---
Welcome to Chalet Prado, a beautifully renovated, modern, multi-level townhome close to the slopes in Beaver Creek with great amenities. The updated décor, stylish bedrooms with gorgeous ensuite bathrooms, and proximity to both the mountain and town will make Chalet Prado the perfect choice for your memorable mountain vacation.

A magnificent great room boasts vaulted ceilings, a wood-burning fireplace, and large windows with mountain views of Strawberry Park and beyond. Comfortable couches invite conversation and relaxation as you plan your next adventure.

The open concept floorplan flows easily into a custom kitchen, complete with high-end appliances, a large island doubles as a perfect breakfast bar with extra seating for three. An elegant dining area nearby is great for entertaining with seating for eight. Make your way out to the small patio in warmer months to soak in the views while enjoying your morning coffee.

Enter the home through the front door on the mid-level and store all your gear in the mudroom area with plenty of hooks and storage. This level also hosts a chic and spacious king ensuite room with beautiful views and a stunning ensuite bathroom with a tiled walk-in shower, marble vanity, and double sinks.

On the lower level of the home, you will find three more bedrooms, a cozy king bedroom with a TV and ensuite bathroom, and a bedroom with two twin beds and an ensuite bathroom. In the den, comfy seating and two sets of twin bunk beds adds a great place for kids to both hang out and sleep.

Situated in the coveted Highlands area of Beaver Creek, this beautiful home offers an ideal location, just above the ski lifts and a short walk on the paved walkway to the fun shops and restaurants of Beaver Creek village. Shared hot tubs dot the property among every two or three buildings.

Chalet Prado features on-site parking for ONE VEHICLE ONLY, private decks, a washer and dryer, complimentary wireless internet, and access to the Highlands Lodge swimming pool and hot tubs. For a fee, guests can use the adjacent courts at the Beaver Creek Tennis Club with 5 clay and 2 hard courts (seasonal).

SKI ACCESS:
There are several different access points to skiing that do not require driving but do require a short walk. The most efficient access from the house is to make a right out of the home and then go left on Offerson Rd (this is the main road) and walk up to the roundabout. By the big rock that says 'Greystone' on the right there's a path between 2 houses that leads right to the slopes above the Highlands lift.

PARKING RULES: Please note that parking is limited to ONE vehicle. The one-car garage is not for guest use and parking in the driveway is for one car only. Guests are reminded to bring only one vehicle as the 3 shared guest parking spots are not guaranteed. Please take advantage of the free local shuttle service to get you around worry-free and car-free on your mountain vacation.

SHUTTLE
During your stay in Beaver Creek, you will have access to the resort's complimentary shuttle, using the convenient Village Connect App. It operates from 7am-midnight.

GUEST SERVICES
Moving Mountains has a Guest Services Team, offering full-service vacation planning assistance prior to your trip. You will be assigned a dedicated specialist who will guide you through all the activities and services available. You will also have access to our online Guest Portal where you can find extensive details about your reservation, your residence and guest services.

IN HOME AMENITIES
All Moving Mountains properties have WIFI and come fully stocked with paper products (paper towels, toilet paper, tissues), bathroom toiletries (shampoo, conditioner, body wash, hand soap), and detergents (dish, dishwasher, and laundry) as well as clean bed linens and towels. In addition, the kitchens are stocked with aluminum foil, plastic wrap, trash bags, sponges, soap, salt and pepper, coffee, tea, Nespresso, cookware, bakeware, dishes, glasses, utensils, and standard small appliances.

This home does not have air conditioning. Colorado's cool summer nights will keep this home comfortable by opening windows after the sun goes down, and then closing the windows and blinds during the day. Utilizing the overhead fans, if available, keeps airflow moving, and additional floor fans can be found in many bedroom closets. Can't live without it? A/C units may be available for rent for an additional fee.

Your Safe Home Guarantee: All Moving Mountains homes and residences are cleaned to the highest standards following the VRMA Safe Home guidelines and using cleaning products recommended by the CDC.

2,070 sq. ft.

Business License #1643
---
---
June 2023
| Su | Mo | Tu | We | Th | Fr | Sa |
| --- | --- | --- | --- | --- | --- | --- |
| | | | | 1 | 2 | 3 |
| 4 | 5 | 6 | 7 | 8 | 9 | 10 |
| 11 | 12 | 13 | 14 | 15 | 16 | 17 |
| 18 | 19 | 20 | 21 | 22 | 23 | 24 |
| 25 | 26 | 27 | 28 | 29 | 30 | |
July 2023
| Su | Mo | Tu | We | Th | Fr | Sa |
| --- | --- | --- | --- | --- | --- | --- |
| | | | | | | 1 |
| 2 | 3 | 4 | 5 | 6 | 7 | 8 |
| 9 | 10 | 11 | 12 | 13 | 14 | 15 |
| 16 | 17 | 18 | 19 | 20 | 21 | 22 |
| 23 | 24 | 25 | 26 | 27 | 28 | 29 |
| 30 | 31 | | | | | |
August 2023
| Su | Mo | Tu | We | Th | Fr | Sa |
| --- | --- | --- | --- | --- | --- | --- |
| | | 1 | 2 | 3 | 4 | 5 |
| 6 | 7 | 8 | 9 | 10 | 11 | 12 |
| 13 | 14 | 15 | 16 | 17 | 18 | 19 |
| 20 | 21 | 22 | 23 | 24 | 25 | 26 |
| 27 | 28 | 29 | 30 | 31 | | |
September 2023
| Su | Mo | Tu | We | Th | Fr | Sa |
| --- | --- | --- | --- | --- | --- | --- |
| | | | | | 1 | 2 |
| 3 | 4 | 5 | 6 | 7 | 8 | 9 |
| 10 | 11 | 12 | 13 | 14 | 15 | 16 |
| 17 | 18 | 19 | 20 | 21 | 22 | 23 |
| 24 | 25 | 26 | 27 | 28 | 29 | 30 |
October 2023
| Su | Mo | Tu | We | Th | Fr | Sa |
| --- | --- | --- | --- | --- | --- | --- |
| 1 | 2 | 3 | 4 | 5 | 6 | 7 |
| 8 | 9 | 10 | 11 | 12 | 13 | 14 |
| 15 | 16 | 17 | 18 | 19 | 20 | 21 |
| 22 | 23 | 24 | 25 | 26 | 27 | 28 |
| 29 | 30 | 31 | | | | |
November 2023
| Su | Mo | Tu | We | Th | Fr | Sa |
| --- | --- | --- | --- | --- | --- | --- |
| | | | 1 | 2 | 3 | 4 |
| 5 | 6 | 7 | 8 | 9 | 10 | 11 |
| 12 | 13 | 14 | 15 | 16 | 17 | 18 |
| 19 | 20 | 21 | 22 | 23 | 24 | 25 |
| 26 | 27 | 28 | 29 | 30 | | |
December 2023
| Su | Mo | Tu | We | Th | Fr | Sa |
| --- | --- | --- | --- | --- | --- | --- |
| | | | | | 1 | 2 |
| 3 | 4 | 5 | 6 | 7 | 8 | 9 |
| 10 | 11 | 12 | 13 | 14 | 15 | 16 |
| 17 | 18 | 19 | 20 | 21 | 22 | 23 |
| 24 | 25 | 26 | 27 | 28 | 29 | 30 |
| 31 | | | | | | |
January 2024
| Su | Mo | Tu | We | Th | Fr | Sa |
| --- | --- | --- | --- | --- | --- | --- |
| | 1 | 2 | 3 | 4 | 5 | 6 |
| 7 | 8 | 9 | 10 | 11 | 12 | 13 |
| 14 | 15 | 16 | 17 | 18 | 19 | 20 |
| 21 | 22 | 23 | 24 | 25 | 26 | 27 |
| 28 | 29 | 30 | 31 | | | |
February 2024
| Su | Mo | Tu | We | Th | Fr | Sa |
| --- | --- | --- | --- | --- | --- | --- |
| | | | | 1 | 2 | 3 |
| 4 | 5 | 6 | 7 | 8 | 9 | 10 |
| 11 | 12 | 13 | 14 | 15 | 16 | 17 |
| 18 | 19 | 20 | 21 | 22 | 23 | 24 |
| 25 | 26 | 27 | 28 | 29 | | |
March 2024
| Su | Mo | Tu | We | Th | Fr | Sa |
| --- | --- | --- | --- | --- | --- | --- |
| | | | | | 1 | 2 |
| 3 | 4 | 5 | 6 | 7 | 8 | 9 |
| 10 | 11 | 12 | 13 | 14 | 15 | 16 |
| 17 | 18 | 19 | 20 | 21 | 22 | 23 |
| 24 | 25 | 26 | 27 | 28 | 29 | 30 |
| 31 | | | | | | |
April 2024
| Su | Mo | Tu | We | Th | Fr | Sa |
| --- | --- | --- | --- | --- | --- | --- |
| | 1 | 2 | 3 | 4 | 5 | 6 |
| 7 | 8 | 9 | 10 | 11 | 12 | 13 |
| 14 | 15 | 16 | 17 | 18 | 19 | 20 |
| 21 | 22 | 23 | 24 | 25 | 26 | 27 |
| 28 | 29 | 30 | | | | |
May 2024
| Su | Mo | Tu | We | Th | Fr | Sa |
| --- | --- | --- | --- | --- | --- | --- |
| | | | 1 | 2 | 3 | 4 |
| 5 | 6 | 7 | 8 | 9 | 10 | 11 |
| 12 | 13 | 14 | 15 | 16 | 17 | 18 |
| 19 | 20 | 21 | 22 | 23 | 24 | 25 |
| 26 | 27 | 28 | 29 | 30 | 31 | |
---
Bedroom 1, Entry Level
1 King
Bedroom 2, Lower Level
1 King
Bedroom 3, Lower Level
2 Twin
Bedroom 4, Lower Level
2 Twin over Twin Bunk
---
SKI ACCESS
Ski Shuttle (seasonal)
DISTANCE TO SLOPES
Local Shuttle: .2-1 Mi to Ski Area
PARKING AND TRANSPORTATION
Parking - Garage/Driveway
VIEW
Ski Slope View

Mountain View
COMMUNITY AMENITIES
Hot Tub - Communal
ENTERTAINMENT
Smart TV

Sound System (Sonos, etc.)

Board Games

Family Room
GENERAL
Balcony

Fireplace - Wood-burning
WORK FROM HOME
Ultra Wifi - 200+Mbps

Workspace
KITCHEN
Stove

Toaster

Blender

Toaster Oven

Refrigerator

Coffee - Drip

Cooktop - Electric

Crockpot

Microwave

Dining Table - 8 seats

Dishes and Utensils

Dishwasher

Oven
ESSENTIALS
Shampoo

Washer

Essentials

Hair Dryers

Dryer

Iron & Board

Linens
SAFETY
Private Entrance

Carbon Monoxide Detector

Fire Extinguisher

Smoke Detector

Medical Emergency Contact provided

First Aid Kit

House Guide / Safety Manual
---
Perfect summer getaway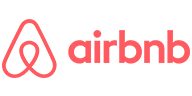 Chalet Prado provided our family of 5 with the perfect summer getaway. The location of the home was just far enough to escape the village crowd, but close enough for an easy walk to the base of mountain. The kitchen was stocked with anything we could have needed to stay in and cook for dinner. The village shuttle came in handy at the end of long days. Moving Mountains staff was very accommodating. Highly recommend this home and this managing company!
Loved everything!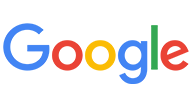 Our stay at the Chalet Prado was perfect! It was stocked with everything we needed for our summer getaway. The walk down to the mountain base was relaxing. Access to the village shuttle was convenient for quick trips to and from places all over Beaver Creek Resort. Moving Mountains staff was hospitable, communicated well, and answered questions promptly. Loved everything about our stay!
---
Have a question? Customer Questions & Answers
Want to know specifics? Ask anything about this specific property that you would like to know...
Example: "Is the balcony screened in?" or "Is there a toaster oven?"
---
---