---
Ski Shuttle (seasonal)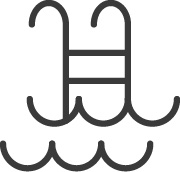 Pool - Communal - Heated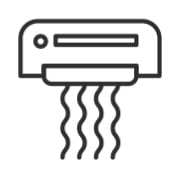 Air Conditioning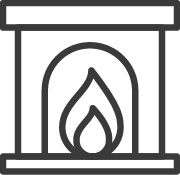 Fireplace - Gas
High-Speed Wifi - 100+ Mbps
---
Chalet Veranda is a gem of a home in the ultra-convenient Porches neighborhood in Steamboat Springs. This four-bedroom townhome boasts a beautiful open living space perfect for the whole family to gather at the end of the day.

The floor-to-ceiling fireplace is the centerpiece of the gathering space of the home. This main level features the living room open to the kitchen with plentiful bar seating and a lovely dining table to seat up to 8 guests.

Upstairs you will find the primary bedroom featuring a balcony with mountain views and two cozy cubby benches. The ensuite boasts a soaking tub, shower, and walk-in closet. On this level, you will also find the loft with a desk and chair and a sitting sofa to watch the action down below.

One half-level below is a bunk bedroom perfect for the kids. This room has two twin-over-twin bunk beds and an ensuite bathroom.

Keep heading downstairs past the main living level to the ground floor for the two additional bedrooms. Both the king and queen bedrooms on this level have their own ensuite bathrooms and have access to the outdoor patio.

Chalet Veranda also boasts a downstairs laundry room, mudroom, heated garage, and boot dryers. It has everything your family needs for a perfect mountain getaway.

Guests have three parking spaces available, two in the garage and one in the driveway.

Porches community amenities:
While staying at Chalet Veranda, you have access to the 6,000 square foot "barn" with a heated outdoor pool and hot tubs, outdoor BBQ deck and fire pit, fitness center, kids' playroom, business center, and great room.

SHUTTLE
This home enjoys complimentary use of the Moving Mountains shuttle, mid-November through mid-April, using the convenient shuttle app to schedule pickups. The use of the shuttle is on a first-come, first-served basis.

GUEST SERVICES
Moving Mountains has a Guest Services Team, offering full-service vacation planning assistance prior to your trip. You will be assigned a dedicated specialist who will guide you through all the activities and services available. You will also have access to our online Guest Portal where you can find extensive details about your reservation, your residence, and guest services.

IN HOME AMENITIES
All Moving Mountains properties have WIFI and come fully stocked with paper products (paper towels, toilet paper, tissues), bathroom toiletries (shampoo, conditioner, body wash, hand soap), and detergents (dish, dishwasher, and laundry) as well as clean bed linens and towels. In addition, the kitchens are stocked with aluminum foil, plastic wrap, trash bags, sponges, soap, salt and pepper, coffee, tea, Nespresso, cookware, bakeware, dishes, glasses, utensils, and standard small appliances.

This home enjoys air conditioning in summer.

Your Safe Home Guarantee: All Moving Mountains homes and residences are cleaned to the highest standards following the VRMA Safe Home guidelines and using cleaning products recommended by the CDC.

3,286 sq. ft.

STR20230463
---
---
November 2023
| Su | Mo | Tu | We | Th | Fr | Sa |
| --- | --- | --- | --- | --- | --- | --- |
| | | | 1 | 2 | 3 | 4 |
| 5 | 6 | 7 | 8 | 9 | 10 | 11 |
| 12 | 13 | 14 | 15 | 16 | 17 | 18 |
| 19 | 20 | 21 | 22 | 23 | 24 | 25 |
| 26 | 27 | 28 | 29 | 30 | | |
December 2023
| Su | Mo | Tu | We | Th | Fr | Sa |
| --- | --- | --- | --- | --- | --- | --- |
| | | | | | 1 | 2 |
| 3 | 4 | 5 | 6 | 7 | 8 | 9 |
| 10 | 11 | 12 | 13 | 14 | 15 | 16 |
| 17 | 18 | 19 | 20 | 21 | 22 | 23 |
| 24 | 25 | 26 | 27 | 28 | 29 | 30 |
| 31 | | | | | | |
January 2024
| Su | Mo | Tu | We | Th | Fr | Sa |
| --- | --- | --- | --- | --- | --- | --- |
| | 1 | 2 | 3 | 4 | 5 | 6 |
| 7 | 8 | 9 | 10 | 11 | 12 | 13 |
| 14 | 15 | 16 | 17 | 18 | 19 | 20 |
| 21 | 22 | 23 | 24 | 25 | 26 | 27 |
| 28 | 29 | 30 | 31 | | | |
February 2024
| Su | Mo | Tu | We | Th | Fr | Sa |
| --- | --- | --- | --- | --- | --- | --- |
| | | | | 1 | 2 | 3 |
| 4 | 5 | 6 | 7 | 8 | 9 | 10 |
| 11 | 12 | 13 | 14 | 15 | 16 | 17 |
| 18 | 19 | 20 | 21 | 22 | 23 | 24 |
| 25 | 26 | 27 | 28 | 29 | | |
March 2024
| Su | Mo | Tu | We | Th | Fr | Sa |
| --- | --- | --- | --- | --- | --- | --- |
| | | | | | 1 | 2 |
| 3 | 4 | 5 | 6 | 7 | 8 | 9 |
| 10 | 11 | 12 | 13 | 14 | 15 | 16 |
| 17 | 18 | 19 | 20 | 21 | 22 | 23 |
| 24 | 25 | 26 | 27 | 28 | 29 | 30 |
| 31 | | | | | | |
April 2024
| Su | Mo | Tu | We | Th | Fr | Sa |
| --- | --- | --- | --- | --- | --- | --- |
| | 1 | 2 | 3 | 4 | 5 | 6 |
| 7 | 8 | 9 | 10 | 11 | 12 | 13 |
| 14 | 15 | 16 | 17 | 18 | 19 | 20 |
| 21 | 22 | 23 | 24 | 25 | 26 | 27 |
| 28 | 29 | 30 | | | | |
May 2024
| Su | Mo | Tu | We | Th | Fr | Sa |
| --- | --- | --- | --- | --- | --- | --- |
| | | | 1 | 2 | 3 | 4 |
| 5 | 6 | 7 | 8 | 9 | 10 | 11 |
| 12 | 13 | 14 | 15 | 16 | 17 | 18 |
| 19 | 20 | 21 | 22 | 23 | 24 | 25 |
| 26 | 27 | 28 | 29 | 30 | 31 | |
June 2024
| Su | Mo | Tu | We | Th | Fr | Sa |
| --- | --- | --- | --- | --- | --- | --- |
| | | | | | | 1 |
| 2 | 3 | 4 | 5 | 6 | 7 | 8 |
| 9 | 10 | 11 | 12 | 13 | 14 | 15 |
| 16 | 17 | 18 | 19 | 20 | 21 | 22 |
| 23 | 24 | 25 | 26 | 27 | 28 | 29 |
| 30 | | | | | | |
July 2024
| Su | Mo | Tu | We | Th | Fr | Sa |
| --- | --- | --- | --- | --- | --- | --- |
| | 1 | 2 | 3 | 4 | 5 | 6 |
| 7 | 8 | 9 | 10 | 11 | 12 | 13 |
| 14 | 15 | 16 | 17 | 18 | 19 | 20 |
| 21 | 22 | 23 | 24 | 25 | 26 | 27 |
| 28 | 29 | 30 | 31 | | | |
August 2024
| Su | Mo | Tu | We | Th | Fr | Sa |
| --- | --- | --- | --- | --- | --- | --- |
| | | | | 1 | 2 | 3 |
| 4 | 5 | 6 | 7 | 8 | 9 | 10 |
| 11 | 12 | 13 | 14 | 15 | 16 | 17 |
| 18 | 19 | 20 | 21 | 22 | 23 | 24 |
| 25 | 26 | 27 | 28 | 29 | 30 | 31 |
September 2024
| Su | Mo | Tu | We | Th | Fr | Sa |
| --- | --- | --- | --- | --- | --- | --- |
| 1 | 2 | 3 | 4 | 5 | 6 | 7 |
| 8 | 9 | 10 | 11 | 12 | 13 | 14 |
| 15 | 16 | 17 | 18 | 19 | 20 | 21 |
| 22 | 23 | 24 | 25 | 26 | 27 | 28 |
| 29 | 30 | | | | | |
October 2024
| Su | Mo | Tu | We | Th | Fr | Sa |
| --- | --- | --- | --- | --- | --- | --- |
| | | 1 | 2 | 3 | 4 | 5 |
| 6 | 7 | 8 | 9 | 10 | 11 | 12 |
| 13 | 14 | 15 | 16 | 17 | 18 | 19 |
| 20 | 21 | 22 | 23 | 24 | 25 | 26 |
| 27 | 28 | 29 | 30 | 31 | | |
---
Bedroom 1, Upper Level
1 King
Bedroom 2, Upper Level
2 Twin over Twin Bunk
Bedroom 3, Lower Level
1 Queen
Bedroom 4, Lower Level
1 King
---
SKI ACCESS
Ski Shuttle (seasonal)

Boot Dryers
PARKING AND TRANSPORTATION
4WD Vehicle Recommended in Winter

Local Area Shuttle - winter-only

Parking - Garage/Driveway
VIEW
Partial Mtn and Valley View
COMMUNITY AMENITIES
Pool - Communal - Year-Round

Pool - Communal - Heated

Fitness Room - Communal

Hot Tub - Communal
ENTERTAINMENT
Smart TV

TV - in every bedroom
GENERAL
Balcony

Air Conditioning

Fireplace - Gas

Patio
WORK FROM HOME
Desk with Chair

High-Speed Wifi - 100+ Mbps

Office area - no door

Workspace
KITCHEN
Stove

Refrigerator

Coffee - Drip

Nespresso

Coffee - Grinder

Cooktop - Gas

Microwave

Dining Table - 6 seats

Dishes and Utensils

Dishwasher

Oven
ESSENTIALS
Shampoo

Washer

Essentials

Hair Dryers

Dryer

Iron & Board

Linens
SAFETY
Private Entrance

Carbon Monoxide Detector

Fire Extinguisher

Smoke Detector

Medical Emergency Contact provided

First Aid Kit

House Guide / Safety Manual
ACCESSIBILITY
Guest entrance wider than 32 inches

Hard Surface Smooth Driveway

Lever Handles on Doors

Hard Flooring on Main Level

Step-free bathroom access

Shower Bench or Chair

Toilet is 17-19 in. off ground

Kitchen - Wheelchair Access Oven

Kitchen - Wheel-Under Counter or Table

Kitchen - Wheelchair Access Dishwasher

Elevated, Front-Loading Washer/Dryer
---
Great Family Getaway

This property gave us the chance to have our entire family under one roof for our ski trip. Outstanding property and very convenient to everything. We would highly recommend it.
Awesome Experience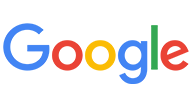 What an awesome experience we had with Moving Mountains during our recent stay in Steamboat Springs, Colorado. They were exceptional with communication from start to finish. The home we stayed in was impeccable, I will definitely use their services in the future.
Attention to detail

Loved working with Moving Mountains. They were so helpful with not only the rental but with additional activity planning and suggestions. Any questions I had were answered in a timely manner. If we needed anything at all they were available and made us feel welcome. I will definitely be renting through their company again!
Ski Trip With the Crew

Exceeded our expectations. Great property, location was perfect.
Beautiful home in a great location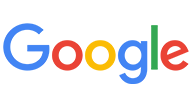 Chalet Veranda at the Porches is a beautiful home in a great location - close to the base of the ski area. The master bed was very comfy and we loved that the bathroom had heated floors. We love to cook and found the kitchen well equipped.

We noted the superior quality construction that makes the home almost soundproof. There is a TV in each bedroom and en-suite bath for each as well. The home was very clean. The Porches clubhouse is nice with a good workout room, and hot tubs .We definitely want to come back again and would recommend this home to others!
This home worked great for my family!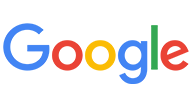 This home worked great for my family! Each of the bedrooms had private bathrooms which were so nice and the kids loved the bunk room. And the master suite with the fireplace and large master bathroom was so comfortable and relaxing!

Our friends stayed in the bedrooms downstairs and I can say, we all were able to spread out in this home. And that big open living space was a huge plus. With the home being on the end of the little street, it really felt private.

And the location is so convenient. I could drive up the mountain to the ski area or down to shopping so quickly!

Moving Mountains was so helpful with all the details on the home. From instructions on how to use everything to stocked items in the kitchen, they really thought of everything. I can't say enough about this home, and I will definitely return!
---
Have a question? Customer Questions & Answers
Want to know specifics? Ask anything about this specific property that you would like to know...
Example: "Is the balcony screened in?" or "Is there a toaster oven?"
---