---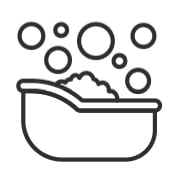 Private Hot Tub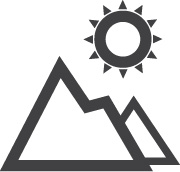 Mountain View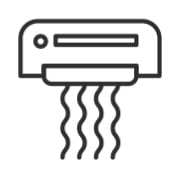 Air Conditioning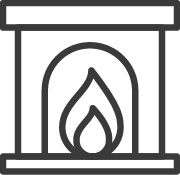 Fireplace - Gas
---
Urban aesthetics with mountain views. District House is a modern townhome tucked into a new neighborhood that is conveniently located to both downtown Steamboat and the ski area.

This 4-bedroom, 4-level residence is filled with natural light and modern amenities and is topped off with a fabulous rooftop deck. From the deck, you have beautiful views looking down the valley from one side and straight up the ski mountain from the other. Settle into the outdoor seating around the fire table, step into the hot tub to soothe your muscles, or enjoy sitting at the outdoor dining table with the patio heater to immerse yourself in the scenery.

Transitioning indoors, gather in the airy open kitchen, living and dining area on the second level of the home. The focal point of this space is a gleaming kitchen with sleek appliances and an island ideal for prepping, serving and lively conversation with the chef from the bar seating for four.

Once dinner is served, move to the dining table that comfortably seats eight guests, then make your way to the living area on the opposite side of the kitchen and bask in the ambiance of the gas fireplace and take in a movie or engage in a lively game of cards. A deck with a grill allows you to step outside to breathe in the fresh mountain air or enjoy the colorful sky at sunset.

Three of the four bedrooms are located on the third level. Coming up the stairs first to the bunk room with a twin-over-queen bunk bed where the children in the group will snuggle down for sweet dreams. This room shares a bathroom with the bedroom next door that has two XL twin beds.

Tucked back with easy access up the stairs to the rooftop deck is the primary bedroom with a luxurious king bed and ensuite bathroom with double vanity and walk-in shower. Also right outside this bedroom is a laundry closet and a small desk if you really must do a bit of work on your vacation.

The fourth bedroom is a comfortable ensuite king located on the first level, easily accessible as you enter the residence on the street level either through the front door or the two-car garage.



District House is the perfect mountain getaway whether you come to ski or board Steamboat's champagne power in winter or hike and bike in Yampa Valley's summer playground.

SHUTTLE
This home enjoys complimentary use of the Moving Mountains shuttle, mid-November through mid-April, using the convenient shuttle app to schedule pickups. Skip the hassle of a rental car and let us take you where you need to go.

GUEST SERVICES
Moving Mountains has a Guest Services Team, offering full-service vacation planning assistance prior to your trip. You will be assigned a dedicated specialist who will guide you through all the activities and services available. You will also have access to our online Guest Portal where you can find extensive details about your reservation, your residence and guest services.

IN-HOME GUEST ESSENTIALS
All Moving Mountains properties have WIFI and come fully stocked with paper products (paper towels, toilet paper, tissues), bathroom toiletries (shampoo, conditioner, body wash, hand soap), and detergents (dish, dishwasher, and laundry) as well as clean bed linens and towels. In addition, the kitchens are stocked with aluminum foil, plastic wrap, trash bags, sponges, soap, salt and pepper, coffee, tea, Nespresso, cookware, bakeware, dishes, glasses, utensils, and standard small appliances.

This home enjoys air conditioning in summer.

Your Safe Home Guarantee: All Moving Mountains homes and residences are cleaned to the highest standards following the VRMA Safe Home guidelines and using cleaning products recommended by the CDC.

1882 sq. ft.

LICENSE NO: STR20232548
---
---
November 2023
| Su | Mo | Tu | We | Th | Fr | Sa |
| --- | --- | --- | --- | --- | --- | --- |
| | | | 1 | 2 | 3 | 4 |
| 5 | 6 | 7 | 8 | 9 | 10 | 11 |
| 12 | 13 | 14 | 15 | 16 | 17 | 18 |
| 19 | 20 | 21 | 22 | 23 | 24 | 25 |
| 26 | 27 | 28 | 29 | 30 | | |
December 2023
| Su | Mo | Tu | We | Th | Fr | Sa |
| --- | --- | --- | --- | --- | --- | --- |
| | | | | | 1 | 2 |
| 3 | 4 | 5 | 6 | 7 | 8 | 9 |
| 10 | 11 | 12 | 13 | 14 | 15 | 16 |
| 17 | 18 | 19 | 20 | 21 | 22 | 23 |
| 24 | 25 | 26 | 27 | 28 | 29 | 30 |
| 31 | | | | | | |
January 2024
| Su | Mo | Tu | We | Th | Fr | Sa |
| --- | --- | --- | --- | --- | --- | --- |
| | 1 | 2 | 3 | 4 | 5 | 6 |
| 7 | 8 | 9 | 10 | 11 | 12 | 13 |
| 14 | 15 | 16 | 17 | 18 | 19 | 20 |
| 21 | 22 | 23 | 24 | 25 | 26 | 27 |
| 28 | 29 | 30 | 31 | | | |
February 2024
| Su | Mo | Tu | We | Th | Fr | Sa |
| --- | --- | --- | --- | --- | --- | --- |
| | | | | 1 | 2 | 3 |
| 4 | 5 | 6 | 7 | 8 | 9 | 10 |
| 11 | 12 | 13 | 14 | 15 | 16 | 17 |
| 18 | 19 | 20 | 21 | 22 | 23 | 24 |
| 25 | 26 | 27 | 28 | 29 | | |
March 2024
| Su | Mo | Tu | We | Th | Fr | Sa |
| --- | --- | --- | --- | --- | --- | --- |
| | | | | | 1 | 2 |
| 3 | 4 | 5 | 6 | 7 | 8 | 9 |
| 10 | 11 | 12 | 13 | 14 | 15 | 16 |
| 17 | 18 | 19 | 20 | 21 | 22 | 23 |
| 24 | 25 | 26 | 27 | 28 | 29 | 30 |
| 31 | | | | | | |
April 2024
| Su | Mo | Tu | We | Th | Fr | Sa |
| --- | --- | --- | --- | --- | --- | --- |
| | 1 | 2 | 3 | 4 | 5 | 6 |
| 7 | 8 | 9 | 10 | 11 | 12 | 13 |
| 14 | 15 | 16 | 17 | 18 | 19 | 20 |
| 21 | 22 | 23 | 24 | 25 | 26 | 27 |
| 28 | 29 | 30 | | | | |
May 2024
| Su | Mo | Tu | We | Th | Fr | Sa |
| --- | --- | --- | --- | --- | --- | --- |
| | | | 1 | 2 | 3 | 4 |
| 5 | 6 | 7 | 8 | 9 | 10 | 11 |
| 12 | 13 | 14 | 15 | 16 | 17 | 18 |
| 19 | 20 | 21 | 22 | 23 | 24 | 25 |
| 26 | 27 | 28 | 29 | 30 | 31 | |
June 2024
| Su | Mo | Tu | We | Th | Fr | Sa |
| --- | --- | --- | --- | --- | --- | --- |
| | | | | | | 1 |
| 2 | 3 | 4 | 5 | 6 | 7 | 8 |
| 9 | 10 | 11 | 12 | 13 | 14 | 15 |
| 16 | 17 | 18 | 19 | 20 | 21 | 22 |
| 23 | 24 | 25 | 26 | 27 | 28 | 29 |
| 30 | | | | | | |
July 2024
| Su | Mo | Tu | We | Th | Fr | Sa |
| --- | --- | --- | --- | --- | --- | --- |
| | 1 | 2 | 3 | 4 | 5 | 6 |
| 7 | 8 | 9 | 10 | 11 | 12 | 13 |
| 14 | 15 | 16 | 17 | 18 | 19 | 20 |
| 21 | 22 | 23 | 24 | 25 | 26 | 27 |
| 28 | 29 | 30 | 31 | | | |
August 2024
| Su | Mo | Tu | We | Th | Fr | Sa |
| --- | --- | --- | --- | --- | --- | --- |
| | | | | 1 | 2 | 3 |
| 4 | 5 | 6 | 7 | 8 | 9 | 10 |
| 11 | 12 | 13 | 14 | 15 | 16 | 17 |
| 18 | 19 | 20 | 21 | 22 | 23 | 24 |
| 25 | 26 | 27 | 28 | 29 | 30 | 31 |
September 2024
| Su | Mo | Tu | We | Th | Fr | Sa |
| --- | --- | --- | --- | --- | --- | --- |
| 1 | 2 | 3 | 4 | 5 | 6 | 7 |
| 8 | 9 | 10 | 11 | 12 | 13 | 14 |
| 15 | 16 | 17 | 18 | 19 | 20 | 21 |
| 22 | 23 | 24 | 25 | 26 | 27 | 28 |
| 29 | 30 | | | | | |
October 2024
| Su | Mo | Tu | We | Th | Fr | Sa |
| --- | --- | --- | --- | --- | --- | --- |
| | | 1 | 2 | 3 | 4 | 5 |
| 6 | 7 | 8 | 9 | 10 | 11 | 12 |
| 13 | 14 | 15 | 16 | 17 | 18 | 19 |
| 20 | 21 | 22 | 23 | 24 | 25 | 26 |
| 27 | 28 | 29 | 30 | 31 | | |
---
Bedroom 1, upper Level
1 King
Bedroom 2, upper Level
1 Twin over Queen Bunk
Bedroom 3, upper level
2 XL Twin
Bedroom 4, lower Level
1 King
---
POOL, SPA & FITNESS
Private Hot Tub
PARKING AND TRANSPORTATION
4WD Vehicle Recommended in Winter

Parking - Garage/Driveway

Parking - outside - unassigned spaces
VIEW
Valley View

Ski Slope View

Mountain View
ENTERTAINMENT
Smart TV

TV - in every bedroom

Board Games
GENERAL
Rooftop Deck

Balcony

Air Conditioning

Fireplace - Gas

Firepit - Private
WORK FROM HOME
Office area - no door

Workspace
KITCHEN
Stove

Toaster

Refrigerator

Coffee - Drip

Microwave

Dining Table - 8 seats

Dishes and Utensils

Dishwasher

Grill - BBQ

Oven
ESSENTIALS
Shampoo

Washer

Essentials

Hair Dryers

Dryer

Iron & Board

Linens
SAFETY
Private Entrance

Carbon Monoxide Detector

Smoke Detector

Medical Emergency Contact provided

First Aid Kit
ACCESSIBILITY
Step-free guest entrance

Space for Wheelchair Van

Hard Surface Smooth Driveway

Lever Handles on Doors

Hard Flooring on Main Level

Step-free bedroom access

Minimum of 5.5 in under bed

Step-free bathroom access

Toilet is 17-19 in. off ground

Kitchen - Wheelchair Access Oven

Kitchen - Wheelchair Access Microwave

Kitchen - Wheelchair Access Dishwasher
---
District House was beautiful.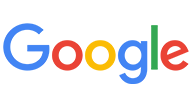 District House was beautiful. Everything looked brand new. Lots of tech to make things easy. The beds were very comfortable. Everything was spotless. Had all we needed for a few nights. We didn't get a chance to use the rooftop hot tub or patio, but it was amazing. Thank you!
I will definitely come back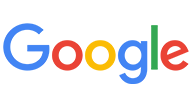 I was booked into the District House for a work retreat, and what a pleasant surprise. This is an incredibly well-appointed townhome with a beautiful kitchen and living area. Tons of space and perhaps the most comfortable bed I've encountered while traveling. The cherry on top of this unit is the roof top deck, which includes ample seating, a hot-tub, and gorgeous views of the surrounding mountains. I would definitely return here for work or pleasure.
I can't wait to return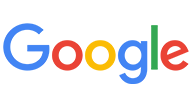 Incredible place with magnificent details and home automation. New, modern, clean, and comfortable. The home has a comfortable and fun layout with the best rooftop view of Steamboat Mountain. I can't wait to return.
---
Have a question? Customer Questions & Answers
Want to know specifics? Ask anything about this specific property that you would like to know...
Example: "Is the balcony screened in?" or "Is there a toaster oven?"
---