Edgemont #2702: Skyfall Ridge
Steamboat Springs, CO
•
Ski Out Slopeside
---
---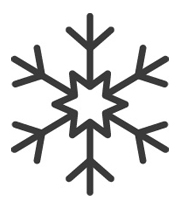 Ski In/Ski Out
Ski Shuttle (seasonal)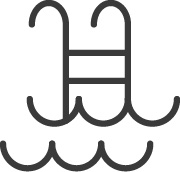 Pool - Communal - Heated
Firepit - Communal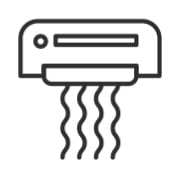 Air Conditioning
---
Skyfall Ridge at Edgemont offers spectacular ski access to the Steamboat mountain and a relaxing private setting for a family or couples ski trip.

This stylishly appointed 2-bedroom residence offers convenient ski-in/ski-out access and panoramic views of the Yampa Valley from the Flat Tops mountains to the south all the way to Sand Mountain in the northwest.

Mountain living is at its best relaxing in front of a fireplace after a day of adventure on skis. Skyfall Ridge invites you to do just that with a native Colorado sandstone fireplace providing the perfect setting as the alpenglow lights up the snowy views around you.

Chefs will love the beautiful and fully equipped kitchen, which includes a 6-burner Viking range and stainless steel GE Monogram appliances with plenty of workspace at a large center island.

An elegant dining area seats six, with an additional three places at the kitchen bar. Staying here you will relish the experience of a place to call "home" in the heart of the Colorado Rocky Mountains with all the comforts and conveniences you could hope for.

Both bedrooms offer private bathrooms. The primary has a king bed and fireplace. The second bedroom offers two full bunk beds.

SHUTTLE
This home enjoys complimentary use of the Moving Mountains shuttle, mid-November through mid-April, using the convenient shuttle app to schedule pickups. Skip the hassle of a rental car and let us take you where you need to go.

GUEST SERVICES
Moving Mountains has a Guest Services Team, offering full-service vacation planning assistance prior to your trip. You will be assigned a dedicated specialist who will guide you through all the activities and services available. You will also have access to our online Guest Portal where you can find extensive details about your reservation, your residence and guest services.

IN HOME AMENITIES
All Moving Mountains properties have WIFI and come fully stocked with paper products (paper towels, toilet paper, tissues), bathroom toiletries (shampoo, conditioner, body wash, hand soap), and detergents (dish, dishwasher, and laundry) as well as clean bed linens and towels. In addition, the kitchens are stocked with aluminum foil, plastic wrap, trash bags, sponges, soap, salt and pepper, coffee, tea, Nespresso, cookware, bakeware, dishes, glasses, utensils, and standard small appliances.

This home has air conditioning.

EDGEMONT AMENITITES
Edgemont's on-site amenities include the fabulous heated outdoor pool and hot tub with great views down the mountain. The outdoor fire pit is a natural gathering place and kids will be delighted with s'mores and hot chocolate bar.

Ski access is so easy with a slope side ski locker room. Here you can dry off and conveniently store your equipment in your private ski locker and boot warmers. If you need to push yourself a little more, there is a small exercise room with equipment on site.

Your Safe Home Guarantee: All Moving Mountains homes and residences are cleaned to the highest standards following the VRMA Safe Home guidelines and using cleaning products recommended by the CDC.

CONSTRUCTION UPDATE: Colorado's mountain towns are busy with construction each spring, summer, and fall. This home is experiencing disruption from a nearby project. Give us a call to discuss current activity as it ebbs and flows. Rates have been reduced to accommodate inconveniences that may be present.

1,448 square feet

STR20230386
---
---
September 2023
| Su | Mo | Tu | We | Th | Fr | Sa |
| --- | --- | --- | --- | --- | --- | --- |
| | | | | | 1 | 2 |
| 3 | 4 | 5 | 6 | 7 | 8 | 9 |
| 10 | 11 | 12 | 13 | 14 | 15 | 16 |
| 17 | 18 | 19 | 20 | 21 | 22 | 23 |
| 24 | 25 | 26 | 27 | 28 | 29 | 30 |
October 2023
| Su | Mo | Tu | We | Th | Fr | Sa |
| --- | --- | --- | --- | --- | --- | --- |
| 1 | 2 | 3 | 4 | 5 | 6 | 7 |
| 8 | 9 | 10 | 11 | 12 | 13 | 14 |
| 15 | 16 | 17 | 18 | 19 | 20 | 21 |
| 22 | 23 | 24 | 25 | 26 | 27 | 28 |
| 29 | 30 | 31 | | | | |
November 2023
| Su | Mo | Tu | We | Th | Fr | Sa |
| --- | --- | --- | --- | --- | --- | --- |
| | | | 1 | 2 | 3 | 4 |
| 5 | 6 | 7 | 8 | 9 | 10 | 11 |
| 12 | 13 | 14 | 15 | 16 | 17 | 18 |
| 19 | 20 | 21 | 22 | 23 | 24 | 25 |
| 26 | 27 | 28 | 29 | 30 | | |
December 2023
| Su | Mo | Tu | We | Th | Fr | Sa |
| --- | --- | --- | --- | --- | --- | --- |
| | | | | | 1 | 2 |
| 3 | 4 | 5 | 6 | 7 | 8 | 9 |
| 10 | 11 | 12 | 13 | 14 | 15 | 16 |
| 17 | 18 | 19 | 20 | 21 | 22 | 23 |
| 24 | 25 | 26 | 27 | 28 | 29 | 30 |
| 31 | | | | | | |
January 2024
| Su | Mo | Tu | We | Th | Fr | Sa |
| --- | --- | --- | --- | --- | --- | --- |
| | 1 | 2 | 3 | 4 | 5 | 6 |
| 7 | 8 | 9 | 10 | 11 | 12 | 13 |
| 14 | 15 | 16 | 17 | 18 | 19 | 20 |
| 21 | 22 | 23 | 24 | 25 | 26 | 27 |
| 28 | 29 | 30 | 31 | | | |
February 2024
| Su | Mo | Tu | We | Th | Fr | Sa |
| --- | --- | --- | --- | --- | --- | --- |
| | | | | 1 | 2 | 3 |
| 4 | 5 | 6 | 7 | 8 | 9 | 10 |
| 11 | 12 | 13 | 14 | 15 | 16 | 17 |
| 18 | 19 | 20 | 21 | 22 | 23 | 24 |
| 25 | 26 | 27 | 28 | 29 | | |
March 2024
| Su | Mo | Tu | We | Th | Fr | Sa |
| --- | --- | --- | --- | --- | --- | --- |
| | | | | | 1 | 2 |
| 3 | 4 | 5 | 6 | 7 | 8 | 9 |
| 10 | 11 | 12 | 13 | 14 | 15 | 16 |
| 17 | 18 | 19 | 20 | 21 | 22 | 23 |
| 24 | 25 | 26 | 27 | 28 | 29 | 30 |
| 31 | | | | | | |
April 2024
| Su | Mo | Tu | We | Th | Fr | Sa |
| --- | --- | --- | --- | --- | --- | --- |
| | 1 | 2 | 3 | 4 | 5 | 6 |
| 7 | 8 | 9 | 10 | 11 | 12 | 13 |
| 14 | 15 | 16 | 17 | 18 | 19 | 20 |
| 21 | 22 | 23 | 24 | 25 | 26 | 27 |
| 28 | 29 | 30 | | | | |
May 2024
| Su | Mo | Tu | We | Th | Fr | Sa |
| --- | --- | --- | --- | --- | --- | --- |
| | | | 1 | 2 | 3 | 4 |
| 5 | 6 | 7 | 8 | 9 | 10 | 11 |
| 12 | 13 | 14 | 15 | 16 | 17 | 18 |
| 19 | 20 | 21 | 22 | 23 | 24 | 25 |
| 26 | 27 | 28 | 29 | 30 | 31 | |
June 2024
| Su | Mo | Tu | We | Th | Fr | Sa |
| --- | --- | --- | --- | --- | --- | --- |
| | | | | | | 1 |
| 2 | 3 | 4 | 5 | 6 | 7 | 8 |
| 9 | 10 | 11 | 12 | 13 | 14 | 15 |
| 16 | 17 | 18 | 19 | 20 | 21 | 22 |
| 23 | 24 | 25 | 26 | 27 | 28 | 29 |
| 30 | | | | | | |
July 2024
| Su | Mo | Tu | We | Th | Fr | Sa |
| --- | --- | --- | --- | --- | --- | --- |
| | 1 | 2 | 3 | 4 | 5 | 6 |
| 7 | 8 | 9 | 10 | 11 | 12 | 13 |
| 14 | 15 | 16 | 17 | 18 | 19 | 20 |
| 21 | 22 | 23 | 24 | 25 | 26 | 27 |
| 28 | 29 | 30 | 31 | | | |
August 2024
| Su | Mo | Tu | We | Th | Fr | Sa |
| --- | --- | --- | --- | --- | --- | --- |
| | | | | 1 | 2 | 3 |
| 4 | 5 | 6 | 7 | 8 | 9 | 10 |
| 11 | 12 | 13 | 14 | 15 | 16 | 17 |
| 18 | 19 | 20 | 21 | 22 | 23 | 24 |
| 25 | 26 | 27 | 28 | 29 | 30 | 31 |
---
Bedroom 2
1 Full over Full Bunk
---
SKI ACCESS
Ski In/Ski Out

Ski Shuttle (seasonal)

Boot Dryers
DISTANCE TO SLOPES
Ski-in/Ski-out - w/in 100yds

Ski Out Slopeside
PARKING AND TRANSPORTATION
4WD Vehicle Recommended in Winter

Electric Vehicle Charger

Parking - Garage/Driveway
VIEW
Valley View

Mountain View

Partial Mtn and Valley View
COMMUNITY AMENITIES
Pool - Communal - Year-Round

Ski Locker Room - Communal

Pool - Communal - Heated

Fitness Room - Communal

Firepit - Communal

Game Room - Communal

Hot Tub - Communal
ENTERTAINMENT
Smart TV

Board Games
GENERAL
Balcony

Air Conditioning

Owner has Pet

Fireplace - Gas
WORK FROM HOME
Ultra Wifi - 200+Mbps

Workspace
KITCHEN
Stove

Toaster

Refrigerator

Coffee - Drip

Nespresso

Cooktop - Gas

Crockpot

Microwave

Dining Table - 6 seats

Dishes and Utensils

Dishwasher

Grill - BBQ

Oven
ESSENTIALS
Elevator

Shampoo

Washer

Essentials

Hair Dryers

Dryer

Iron & Board

Linens
SAFETY
Carbon Monoxide Detector

Fire Extinguisher

Smoke Detector

Medical Emergency Contact provided

First Aid Kit

House Guide / Safety Manual
---
Clear communication from support.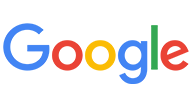 Moving Mountains provides top-notch customer service. From clear communication to support in booking excursions, we had a wonderful experience.
Breathtaking!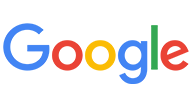 What a breath taking place to spend your winter vacation. Skiing, Snow mobiling and great dining. Moving Mountains planned a wounderful trip with excellent accomidations. Thanks Vanessa and her great team !
First Class

From the staff, to location, to the home itself, don't miss out on the ideal slope side stay. It was PERFECT!
Superb condo in a great location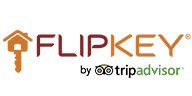 Our family of 4 absolutely loved at our stay at Skyfall Ridge recently. It is a beautifully appointed condo with plenty of room and a fantastic kitchen which is well set up for those that like to cook. The two bedrooms are spacious and very comfortable. The main bedroom has a large king bed, fireplace, walk in robe and large ensuite while the second bedroom accommodated our teenage kids well with a large bunk bed set up. Both rooms had TVs and nice views towards the gondola. There is large dining room and adjoining lounge area with fireplace and TV and lovely views towards the gondola and also down the slopes back towards the mountain base. The location is also very convenient for ski-in and ski out although if you ski out down to the gondola you do have to take your skis off to catch the gondola back up the mountain. The alternative would be to catch the Christie lift and navigate the mountain another way. For those not skiing, you can walk down the hill to the mountain base area. The walk back up, while still not too bad, is a little steep but manageable. It is a much better option than trying to walk down via the road network. Having said that, the Moving Mountains team and The Edgemont provide excellent and prompt shuttle services that can take you down the mountain or into town for dinner or exploring. There are some lovely restaurants in Steamboat Springs so we often found ourselves in town for dinner (using the shuttle) although there are some pretty good options also on the mountain. We would absolutely stay here again, it is a beautiful condo and a great ski hill.
Absolutely stunning and the best family trip for us!

The amenities were top notch. The location could not be beat and I?d live there in a heartbeat!
---
Have a question? Customer Questions & Answers
Want to know specifics? Ask anything about this specific property that you would like to know...
Example: "Is the balcony screened in?" or "Is there a toaster oven?"
---