Falconhead Lodge - North
Steamboat Springs, CO
•
Ski Shuttle: .2-1 Mi to Ski Area
---
---
Ski Shuttle (seasonal)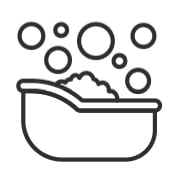 Private Hot Tub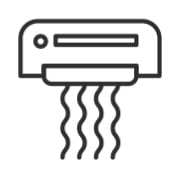 Air Conditioning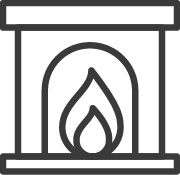 Fireplace - Gas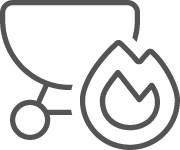 Grill - BBQ
---
Falconhead Lodge North is a spectacular home overlooking the Steamboat ski area and valley with mountain luxury amenities beyond compare. Featuring an elevator, two kitchens, two living rooms, a rec room, and a private hot tub, this stunning home is ideal for family gatherings.

Enter this unique home on the top level with a heated garage and built-in lockers that provide plenty of space for coats and snow boots. You are greeted with spectacular mountain views visible all the way down a stunning open staircase that is constructed of timbers and steel and descends alongside a 4-story window.

The main floor features a great room with vaulted ceilings, rustic wide-plank wood flooring, and an oversize stone fireplace. The open floor plan connects the living area to the gourmet kitchen and dining area.

The large kitchen island and open floorplan are perfect for entertaining, and a covered recessed balcony extends the living area into the great outdoors with a view of the slopes, gondola, and base area.

An impressive main dining room table seats 12, with room to seat five more at the kitchen island. Downstairs on the middle level, there is an additional kitchen, dining, and living area. The upper and lower-level kitchens feature professional appliances including full-size dishwashers.

Five bedrooms spread out among three floors, allow ample room for a large group or several families. The primary king ensuite on the main level has a gas fireplace and private access to the covered balcony. On the mid-level, the bunkroom can be converted into two smaller bedrooms allowing for flexibility with sleeping arrangements. A second king suite with ensuite offers views of the valley and the famed Sleeping Giant Mountain. A third king suite and queen suite each feature private ensuite bathrooms.

A third gathering area with a sports bar/recreation room can be found on the lower level. The flat-screen TV means you won't miss a play during a big game and rivalries can be settled over the pool table. The bar has a small refrigerator, wine refrigerator, and dishwasher. This level is home to a covered deck with a hot tub. Half bathrooms are conveniently located on all three levels of the home.

Due to the impressive floor plan of this 7,164-square-foot masterpiece, this home feels more like staying in your own private lodge. For larger groups of up to 32 guests, we can also offer the option of Falconhead Grande Lodge, which combines the north and south sides of this spectacular home into one large lodge with over 14,000 square feet.

SHUTTLE
This home enjoys complimentary use of the Moving Mountains shuttle, mid-November through mid-April, using the convenient shuttle app to schedule pickups. Skip the hassle of a rental car and let us take you where you need to go.

GUEST SERVICES
Moving Mountains has a Guest Services Team, offering full-service vacation planning assistance prior to your trip. You will be assigned a dedicated specialist who will guide you through all the activities and services available. You will also have access to our online Guest Portal where you can find extensive details about your reservation, your residence, and guest services.

IN HOME AMENITIES
All Moving Mountains properties have WIFI and come fully stocked with paper products (paper towels, toilet paper, tissues), bathroom toiletries (shampoo, conditioner, body wash, hand soap), and detergents (dish, dishwasher, and laundry) as well as clean bed linens and towels. In addition, the kitchens are stocked with aluminum foil, plastic wrap, trash bags, sponges, soap, salt and pepper, coffee, tea, Nespresso, cookware, bakeware, dishes, glasses, utensils, and standard small appliances.

This home has air conditioning.

CONSTRUCTION UPDATE: Colorado's mountain towns are busy with construction each spring, summer, and fall. This home is experiencing disruption from a nearby project. Give us a call to discuss current activity as it ebbs and flows. Rates have been reduced to accommodate inconveniences that may be present.

Your Safe Home Guarantee: All Moving Mountains homes and residences are cleaned to the highest standards following the VRMA Safe Home guidelines and using cleaning products recommended by the CDC.

7,164 sq. ft.

VHR - 10-11
STR20230487
---
---
September 2023
| Su | Mo | Tu | We | Th | Fr | Sa |
| --- | --- | --- | --- | --- | --- | --- |
| | | | | | 1 | 2 |
| 3 | 4 | 5 | 6 | 7 | 8 | 9 |
| 10 | 11 | 12 | 13 | 14 | 15 | 16 |
| 17 | 18 | 19 | 20 | 21 | 22 | 23 |
| 24 | 25 | 26 | 27 | 28 | 29 | 30 |
October 2023
| Su | Mo | Tu | We | Th | Fr | Sa |
| --- | --- | --- | --- | --- | --- | --- |
| 1 | 2 | 3 | 4 | 5 | 6 | 7 |
| 8 | 9 | 10 | 11 | 12 | 13 | 14 |
| 15 | 16 | 17 | 18 | 19 | 20 | 21 |
| 22 | 23 | 24 | 25 | 26 | 27 | 28 |
| 29 | 30 | 31 | | | | |
November 2023
| Su | Mo | Tu | We | Th | Fr | Sa |
| --- | --- | --- | --- | --- | --- | --- |
| | | | 1 | 2 | 3 | 4 |
| 5 | 6 | 7 | 8 | 9 | 10 | 11 |
| 12 | 13 | 14 | 15 | 16 | 17 | 18 |
| 19 | 20 | 21 | 22 | 23 | 24 | 25 |
| 26 | 27 | 28 | 29 | 30 | | |
December 2023
| Su | Mo | Tu | We | Th | Fr | Sa |
| --- | --- | --- | --- | --- | --- | --- |
| | | | | | 1 | 2 |
| 3 | 4 | 5 | 6 | 7 | 8 | 9 |
| 10 | 11 | 12 | 13 | 14 | 15 | 16 |
| 17 | 18 | 19 | 20 | 21 | 22 | 23 |
| 24 | 25 | 26 | 27 | 28 | 29 | 30 |
| 31 | | | | | | |
January 2024
| Su | Mo | Tu | We | Th | Fr | Sa |
| --- | --- | --- | --- | --- | --- | --- |
| | 1 | 2 | 3 | 4 | 5 | 6 |
| 7 | 8 | 9 | 10 | 11 | 12 | 13 |
| 14 | 15 | 16 | 17 | 18 | 19 | 20 |
| 21 | 22 | 23 | 24 | 25 | 26 | 27 |
| 28 | 29 | 30 | 31 | | | |
February 2024
| Su | Mo | Tu | We | Th | Fr | Sa |
| --- | --- | --- | --- | --- | --- | --- |
| | | | | 1 | 2 | 3 |
| 4 | 5 | 6 | 7 | 8 | 9 | 10 |
| 11 | 12 | 13 | 14 | 15 | 16 | 17 |
| 18 | 19 | 20 | 21 | 22 | 23 | 24 |
| 25 | 26 | 27 | 28 | 29 | | |
March 2024
| Su | Mo | Tu | We | Th | Fr | Sa |
| --- | --- | --- | --- | --- | --- | --- |
| | | | | | 1 | 2 |
| 3 | 4 | 5 | 6 | 7 | 8 | 9 |
| 10 | 11 | 12 | 13 | 14 | 15 | 16 |
| 17 | 18 | 19 | 20 | 21 | 22 | 23 |
| 24 | 25 | 26 | 27 | 28 | 29 | 30 |
| 31 | | | | | | |
April 2024
| Su | Mo | Tu | We | Th | Fr | Sa |
| --- | --- | --- | --- | --- | --- | --- |
| | 1 | 2 | 3 | 4 | 5 | 6 |
| 7 | 8 | 9 | 10 | 11 | 12 | 13 |
| 14 | 15 | 16 | 17 | 18 | 19 | 20 |
| 21 | 22 | 23 | 24 | 25 | 26 | 27 |
| 28 | 29 | 30 | | | | |
May 2024
| Su | Mo | Tu | We | Th | Fr | Sa |
| --- | --- | --- | --- | --- | --- | --- |
| | | | 1 | 2 | 3 | 4 |
| 5 | 6 | 7 | 8 | 9 | 10 | 11 |
| 12 | 13 | 14 | 15 | 16 | 17 | 18 |
| 19 | 20 | 21 | 22 | 23 | 24 | 25 |
| 26 | 27 | 28 | 29 | 30 | 31 | |
June 2024
| Su | Mo | Tu | We | Th | Fr | Sa |
| --- | --- | --- | --- | --- | --- | --- |
| | | | | | | 1 |
| 2 | 3 | 4 | 5 | 6 | 7 | 8 |
| 9 | 10 | 11 | 12 | 13 | 14 | 15 |
| 16 | 17 | 18 | 19 | 20 | 21 | 22 |
| 23 | 24 | 25 | 26 | 27 | 28 | 29 |
| 30 | | | | | | |
July 2024
| Su | Mo | Tu | We | Th | Fr | Sa |
| --- | --- | --- | --- | --- | --- | --- |
| | 1 | 2 | 3 | 4 | 5 | 6 |
| 7 | 8 | 9 | 10 | 11 | 12 | 13 |
| 14 | 15 | 16 | 17 | 18 | 19 | 20 |
| 21 | 22 | 23 | 24 | 25 | 26 | 27 |
| 28 | 29 | 30 | 31 | | | |
August 2024
| Su | Mo | Tu | We | Th | Fr | Sa |
| --- | --- | --- | --- | --- | --- | --- |
| | | | | 1 | 2 | 3 |
| 4 | 5 | 6 | 7 | 8 | 9 | 10 |
| 11 | 12 | 13 | 14 | 15 | 16 | 17 |
| 18 | 19 | 20 | 21 | 22 | 23 | 24 |
| 25 | 26 | 27 | 28 | 29 | 30 | 31 |
---
Bedroom 1, Main Level
1 King
Bedroom 2, Mid-Level
1 Split King /or (2) XL Twins
Bedroom 3, Lower Level
1 Split King /or (2) XL Twins
Bedroom 4, Mid-Level
1 Twin over Full Bunk
1 XLTwin over Queen Bunk
1 XLTwin over XLTwin Bunk
Bedroom 5, Mid-Level
1 King
Extra Bedding
1 Queen Sofa Bed
---
SKI ACCESS
Ski Storage Room

Ski Shuttle (seasonal)
DISTANCE TO SLOPES
Ski Shuttle: .2-1 Mi to Ski Area
POOL, SPA & FITNESS
Private Hot Tub
PARKING AND TRANSPORTATION
4WD Vehicle Recommended in Winter

Parking - Garage/Driveway
VIEW
Base Area View

Valley View
ENTERTAINMENT
Pool Table

Smart TV

Sound System (Sonos, etc.)

Board Games

Wii

Family Room
GENERAL
Balcony

Air Conditioning

Fireplace - Gas

Firepit - Private
KITCHEN
Stove

Toaster

Blender

Refrigerator

Coffee - Drip

Nespresso

Cooktop - Gas

Crockpot

Microwave

Dining Table - 10 seats

Dishes and Utensils

Dishwasher

Grill - BBQ

Oven

Outside Dining Area
ESSENTIALS
Elevator

Shampoo

Washer

Essentials

Hair Dryers

Dryer

Iron & Board

Linens
SAFETY
Private Entrance

Carbon Monoxide Detector

Fire Extinguisher

Smoke Detector

Medical Emergency Contact provided

First Aid Kit

House Guide / Safety Manual
ACCESSIBILITY
Guest entrance wider than 32 inches

Space for Wheelchair Van

Hard Surface Smooth Driveway

Lever Handles on Doors

Hard Flooring on Main Level

Step-free bedroom access

Handheld Shower Head

Shower Bench or Chair

Toilet is 17-19 in. off ground

Kitchen - Wheelchair Access Oven

Kitchen - Wheel-Under Counter or Table

Kitchen - Wheelchair Access Dishwasher

Elevated, Front-Loading Washer/Dryer
---
Luxury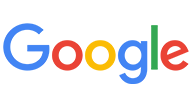 Luxury and awe await your every turn. Go with a big group and have plenty of space for everyone. The rooms seem quite sound proof, too - I didn't hear ANY Snoop after I went to bed! And you have so much available room to get away from that drunk guy who won't stop talking about that time he partied with Vanna White. This place was immaculate and impressive. My own home seems like a south Indian slum, now.
Moving Mountains and our property were fabulous!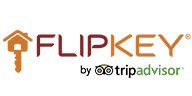 Falconhead Lodge was perfect for our three families of four each. There was a master suite for each set of parents and plenty of sleeping space for the children. The Moving Mountains staff were wonderful. They took us where we needed to be, attended to our every need, and the food was incredible. We would highly recommend!
Terrific for a guys retreat!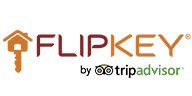 We had a retreat at Falconhead Lodge and it's just perfect. Everyone had their own bedroom, tons of space to spread out, etc. Moving Mountains shuttled us everywhere - to the slopes, dinner, etc. The elevator in the unit is perfect because it is multiple floors. Outstanding property. The gang at Moving Mountains is five star!
---
Have a question? Customer Questions & Answers
Want to know specifics? Ask anything about this specific property that you would like to know...
Example: "Is the balcony screened in?" or "Is there a toaster oven?"
---