Hilltop Chateau
Steamboat Springs, CO
•
Ski Shuttle: 1-3 Mi to Ski Area
---
---
Ski Shuttle (seasonal)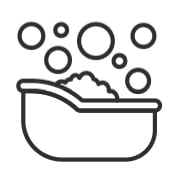 Private Hot Tub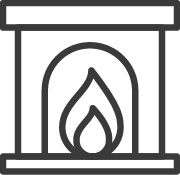 Fireplace - Gas
Firepit - Private
Standard Wifi Internet
---
A mountain contemporary home with fantastic ski area views, Hilltop Chateau is a perfect balance of comfort and modern flair.

Located conveniently between historic downtown Steamboat and the mountain area, this 4-bedroom home makes the perfect vacation spot no matter what is on the day's agenda. An inviting open floor plan welcomes family gatherings while floor-to-ceiling windows bring nature inside with a stunning view of the surrounding landscape.

A beautiful great room has cathedral ceilings, comfortable couches, a gas fireplace, and a TV, though you may just spend most of your time on the wrap-around deck on the beautiful outdoor seating or by the firepit soaking up the views. A private hot tub beckons you to relax and soak under the stars.

A modern open kitchen has sleek stainless-steel appliances, custom cabinetry, dual sinks, a gas cooktop, and plenty of workspaces. A large center island has additional seating for five, the perfect place for morning coffee or a breakfast buffet.

An elegant dining area seats 8 near the wall of windows, so you can take in the views while enjoying dinner conversations with friends and family. A stunning floating staircase is a focal point in the corner of the great room, leading to the private primary suite. Enjoy mountain views from your king bed in this chic space and magnificent ensuite, an oasis in itself, with a stylish dual vanity, and a large, glass walk-in shower complete with a soaking tub.

Guests live in comfort on the lower level, with a cozy family room and TV, desk area, queen bedroom, and a full bath. Access to a lower patio is a treat in the summer months. Down the hallway are two more chic bedrooms, a double twin room, and a twin-over-queen bunk room, both sharing a walk-through full bathroom.

Glamorous and thoughtful details make this home entirely modern, with all the comforts and conveniences you deserve to make your vacation a memorable one.

Other amenities include a laundry room, mudroom with plenty of gear storage, one car garage, and parking for 1-2 extra vehicles in the driveway. Four-wheel drive is recommended in the winter months.

SHUTTLE
This home enjoys complimentary use of the Moving Mountains shuttle, mid-November through mid-April, using the convenient shuttle app to schedule pickups. Skip the hassle of a rental car and let us take you where you need to go.

GUEST SERVICES
Moving Mountains has a Guest Services Team, offering full-service vacation planning assistance prior to your trip. You will be assigned a dedicated specialist who will guide you through all the activities and services available. You will also have access to our online Guest Portal where you can find extensive details about your reservation, your residence and guest services.

IN HOME AMENITIES
All Moving Mountains properties have WIFI and come fully stocked with paper products (paper towels, toilet paper, tissues), bathroom toiletries (shampoo, conditioner, body wash, hand soap), and detergents (dish, dishwasher, and laundry) as well as clean bed linens and towels. In addition, the kitchens are stocked with aluminum foil, plastic wrap, trash bags, sponges, soap, salt and pepper, coffee, tea, Nespresso, cookware, bakeware, dishes, glasses, utensils, and standard small appliances.
 
This home does not have air conditioning. Cool Colorado summer nights will keep this home comfortable by opening windows after the sun goes down, and then closing the windows and blinds during the day. Utilizing the overhead fans, if available, keeps airflow moving, additional floor fans can be found in many bedroom closets. Can't live without it? A/C units may be available for rent for an additional fee.

Your Safe Home Guarantee: All Moving Mountains homes and residences are cleaned to the highest standards following the VRMA Safe Home guidelines and using cleaning products recommended by the CDC.

CONSTRUCTION UPDATE: Colorado's mountain towns are busy with construction each summer. This home may find disruption from time to time. Give us a call to discuss current activity as it ebbs and flows.

2,750 sq ft

STR20230685
---
---
November 2023
| Su | Mo | Tu | We | Th | Fr | Sa |
| --- | --- | --- | --- | --- | --- | --- |
| | | | 1 | 2 | 3 | 4 |
| 5 | 6 | 7 | 8 | 9 | 10 | 11 |
| 12 | 13 | 14 | 15 | 16 | 17 | 18 |
| 19 | 20 | 21 | 22 | 23 | 24 | 25 |
| 26 | 27 | 28 | 29 | 30 | | |
December 2023
| Su | Mo | Tu | We | Th | Fr | Sa |
| --- | --- | --- | --- | --- | --- | --- |
| | | | | | 1 | 2 |
| 3 | 4 | 5 | 6 | 7 | 8 | 9 |
| 10 | 11 | 12 | 13 | 14 | 15 | 16 |
| 17 | 18 | 19 | 20 | 21 | 22 | 23 |
| 24 | 25 | 26 | 27 | 28 | 29 | 30 |
| 31 | | | | | | |
January 2024
| Su | Mo | Tu | We | Th | Fr | Sa |
| --- | --- | --- | --- | --- | --- | --- |
| | 1 | 2 | 3 | 4 | 5 | 6 |
| 7 | 8 | 9 | 10 | 11 | 12 | 13 |
| 14 | 15 | 16 | 17 | 18 | 19 | 20 |
| 21 | 22 | 23 | 24 | 25 | 26 | 27 |
| 28 | 29 | 30 | 31 | | | |
February 2024
| Su | Mo | Tu | We | Th | Fr | Sa |
| --- | --- | --- | --- | --- | --- | --- |
| | | | | 1 | 2 | 3 |
| 4 | 5 | 6 | 7 | 8 | 9 | 10 |
| 11 | 12 | 13 | 14 | 15 | 16 | 17 |
| 18 | 19 | 20 | 21 | 22 | 23 | 24 |
| 25 | 26 | 27 | 28 | 29 | | |
March 2024
| Su | Mo | Tu | We | Th | Fr | Sa |
| --- | --- | --- | --- | --- | --- | --- |
| | | | | | 1 | 2 |
| 3 | 4 | 5 | 6 | 7 | 8 | 9 |
| 10 | 11 | 12 | 13 | 14 | 15 | 16 |
| 17 | 18 | 19 | 20 | 21 | 22 | 23 |
| 24 | 25 | 26 | 27 | 28 | 29 | 30 |
| 31 | | | | | | |
April 2024
| Su | Mo | Tu | We | Th | Fr | Sa |
| --- | --- | --- | --- | --- | --- | --- |
| | 1 | 2 | 3 | 4 | 5 | 6 |
| 7 | 8 | 9 | 10 | 11 | 12 | 13 |
| 14 | 15 | 16 | 17 | 18 | 19 | 20 |
| 21 | 22 | 23 | 24 | 25 | 26 | 27 |
| 28 | 29 | 30 | | | | |
May 2024
| Su | Mo | Tu | We | Th | Fr | Sa |
| --- | --- | --- | --- | --- | --- | --- |
| | | | 1 | 2 | 3 | 4 |
| 5 | 6 | 7 | 8 | 9 | 10 | 11 |
| 12 | 13 | 14 | 15 | 16 | 17 | 18 |
| 19 | 20 | 21 | 22 | 23 | 24 | 25 |
| 26 | 27 | 28 | 29 | 30 | 31 | |
June 2024
| Su | Mo | Tu | We | Th | Fr | Sa |
| --- | --- | --- | --- | --- | --- | --- |
| | | | | | | 1 |
| 2 | 3 | 4 | 5 | 6 | 7 | 8 |
| 9 | 10 | 11 | 12 | 13 | 14 | 15 |
| 16 | 17 | 18 | 19 | 20 | 21 | 22 |
| 23 | 24 | 25 | 26 | 27 | 28 | 29 |
| 30 | | | | | | |
July 2024
| Su | Mo | Tu | We | Th | Fr | Sa |
| --- | --- | --- | --- | --- | --- | --- |
| | 1 | 2 | 3 | 4 | 5 | 6 |
| 7 | 8 | 9 | 10 | 11 | 12 | 13 |
| 14 | 15 | 16 | 17 | 18 | 19 | 20 |
| 21 | 22 | 23 | 24 | 25 | 26 | 27 |
| 28 | 29 | 30 | 31 | | | |
August 2024
| Su | Mo | Tu | We | Th | Fr | Sa |
| --- | --- | --- | --- | --- | --- | --- |
| | | | | 1 | 2 | 3 |
| 4 | 5 | 6 | 7 | 8 | 9 | 10 |
| 11 | 12 | 13 | 14 | 15 | 16 | 17 |
| 18 | 19 | 20 | 21 | 22 | 23 | 24 |
| 25 | 26 | 27 | 28 | 29 | 30 | 31 |
September 2024
| Su | Mo | Tu | We | Th | Fr | Sa |
| --- | --- | --- | --- | --- | --- | --- |
| 1 | 2 | 3 | 4 | 5 | 6 | 7 |
| 8 | 9 | 10 | 11 | 12 | 13 | 14 |
| 15 | 16 | 17 | 18 | 19 | 20 | 21 |
| 22 | 23 | 24 | 25 | 26 | 27 | 28 |
| 29 | 30 | | | | | |
October 2024
| Su | Mo | Tu | We | Th | Fr | Sa |
| --- | --- | --- | --- | --- | --- | --- |
| | | 1 | 2 | 3 | 4 | 5 |
| 6 | 7 | 8 | 9 | 10 | 11 | 12 |
| 13 | 14 | 15 | 16 | 17 | 18 | 19 |
| 20 | 21 | 22 | 23 | 24 | 25 | 26 |
| 27 | 28 | 29 | 30 | 31 | | |
---
Bedroom 1, Upper Level
1 King
Bedroom 2, Lower Level
1 Queen
Bedroom 3, Lower Level
2 XL Twin
Bedroom 4, Lower Level
1 XLTwin over Queen Bunk
---
SKI ACCESS
Ski Shuttle (seasonal)
DISTANCE TO SLOPES
Ski Shuttle: 1-3 Mi to Ski Area
POOL, SPA & FITNESS
Private Hot Tub
PARKING AND TRANSPORTATION
4WD Vehicle Recommended in Winter

Parking - Garage/Driveway
VIEW
Ski Slope View

Mountain View
ENTERTAINMENT
TV - in every bedroom

Family Room
GENERAL
Balcony

Fireplace - Gas

Firepit - Private
WORK FROM HOME
Office area - no door

Standard Wifi Internet

Workspace
KITCHEN
Stove

Toaster

Blender

Refrigerator

Nespresso

Coffee - Keurig

Microwave

Dining Table - 10 seats

Dining Table - 8 seats

Dishes and Utensils

Dishwasher

Grill - BBQ

Oven

Outside Dining Area
ESSENTIALS
Shampoo

Washer

Essentials

Hair Dryers

Dryer

Iron & Board

Linens
SAFETY
Private Entrance

Carbon Monoxide Detector

Fire Extinguisher

Smoke Detector

Medical Emergency Contact provided

First Aid Kit

House Guide / Safety Manual
ACCESSIBILITY
Guest entrance wider than 32 inches

Step-free guest entrance

Space for Wheelchair Van

Hard Surface Smooth Driveway

Lever Handles on Doors

Hard Flooring on Main Level

Minimum of 5.5 in under bed

Handheld Shower Head

Toilet is 17-19 in. off ground

Kitchen - Wheelchair Access Oven

Kitchen - Wheelchair Access Microwave

Kitchen - Wheel-Under Counter or Table

Kitchen - Wheelchair Access Dishwasher
---
Great stay! Worth it!

Awesome views, well appointed kitchen, Super comfy beds, great deck, super clean hot tub, seriously just a great place. Management warned us about the Bears. They said make sure you lock your truck, I forgot to lock it the last night we were there and the bear got in my truck. Apparently they?re all over Steamboat. And yes they can open car doors. Wow, crazy! No major damage done except the bear tried to open my console and clawed it up some.
Great House and Location!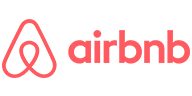 Great house and location! Home was new and clean with great service from the host. Moving Mountains had great communication in helping us plan our stay in Steamboat.
Immaculately clean and well stocked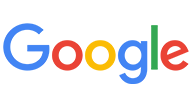 Moving Mountains, in Steamboat Springs, attention to detail is second to none! Their level of availability is very unusual and if you need information about the area or need concierge services they are on top of it. They think of everything before you do so you're never inconvenienced! We have visited the area many times but learned more about it this time because of Moving Mountains! The house we stayed in was immaculately clean and well stocked with everything you could need.
---
Have a question? Customer Questions & Answers
Want to know specifics? Ask anything about this specific property that you would like to know...
Example: "Is the balcony screened in?" or "Is there a toaster oven?"
---