Chalet Premio
Beaver Creek, CO
•
Ski-in/Ski-out - w/in 100yds
---
---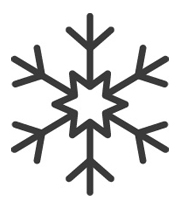 Ski In/Ski Out
Ski Shuttle (seasonal)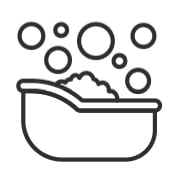 Private Hot Tub
Ultra Wifi - 200+Mbps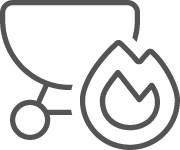 Grill - BBQ
---
Welcome to Chalet Premio, a gorgeous ski-in/ski-out Elk Track townhome that is located close to the Strawberry Park Express chairlift and a short walk from the Beaver Creek Village.

The interior of this mountain home is luxuriously appointed throughout, and the exterior has recently gone through a complete renovation. The spacious main level includes the great room with a wood-burning fireplace and enjoys views of the surrounding mountains, the dining room with seating for 8, and the fully equipped kitchen with a breakfast bar that seats 4. There is also a full bathroom with a walk-in shower on this level.

Up one level is the primary suite with a king bed, flat-screen TV, and private bathroom with steam shower, jacuzzi tub, and towel heaters. Additionally, there are two more guest bedrooms on this level. One features a king bed with a flat-screen TV and ensuite bathroom with a walk-in shower and the other a queen bed, flat-screen TV, and ensuite bathroom with shower-tub combo. There is a washer/dryer on this level as well.

One more flight up is another sleeping area with two twin beds, a flat-screen TV, and a full bathroom with a walk-in shower and towel heaters.

At Chalet Premio, you can relax under the stars in your own private hot tub that backs up to a wooded area for privacy and comfort. The private back patio also includes a gas grill for year-round use.

Guests can also enjoy access to the gym, sauna, and outdoor heated pool at the adjacent Osprey Hotel.

SKI ACCESS: From the lower level you have the option to walk out the door and head north past a few townhomes to access the green and blue Intertwine Ski Run. Head back down this ski run at the end of the day to access your residence. Alternatively, just cross the street toward the church and head down to the Centennial Lift, which is just a 4-minute walk from your front door.

SHUTTLE
During your stay in Beaver Creek, you will have access to the resort's complimentary shuttle, using the convenient Village Connect App. It operates from 7am-midnight.

GUEST SERVICES
Moving Mountains has a Guest Services Team, offering full-service vacation planning assistance prior to your trip. You will be assigned a dedicated specialist who will guide you through all the activities and services available. You will also have access to our online Guest Portal where you can find extensive details about your reservation, your residence and guest services.

IN HOME AMENITIES
All Moving Mountains properties have WIFI and come fully stocked with paper products (paper towels, toilet paper, tissues), bathroom toiletries (shampoo, conditioner, body wash, hand soap), and detergents (dish, dishwasher, and laundry) as well as clean bed linens and towels. In addition, the kitchens are stocked with aluminum foil, plastic wrap, trash bags, sponges, soap, salt and pepper, coffee, tea, Nespresso, cookware, bakeware, dishes, glasses, utensils, and standard small appliances.

This home does not have air conditioning. Colorado's cool summer nights will keep this home comfortable by opening windows after the sun goes down, and then closing the windows and blinds during the day. Utilizing the overhead fans, if available, keeps airflow moving, and additional floor fans can be found in many bedroom closets. Can't live without it? A/C units may be available for rent for an additional fee.

Your Safe Home Guarantee: All Moving Mountains homes and residences are cleaned to the highest standards following the VRMA Safe Home guidelines and using cleaning products recommended by the CDC.

2,926 sq. ft.

Business License #1643
---
---
September 2023
| Su | Mo | Tu | We | Th | Fr | Sa |
| --- | --- | --- | --- | --- | --- | --- |
| | | | | | 1 | 2 |
| 3 | 4 | 5 | 6 | 7 | 8 | 9 |
| 10 | 11 | 12 | 13 | 14 | 15 | 16 |
| 17 | 18 | 19 | 20 | 21 | 22 | 23 |
| 24 | 25 | 26 | 27 | 28 | 29 | 30 |
October 2023
| Su | Mo | Tu | We | Th | Fr | Sa |
| --- | --- | --- | --- | --- | --- | --- |
| 1 | 2 | 3 | 4 | 5 | 6 | 7 |
| 8 | 9 | 10 | 11 | 12 | 13 | 14 |
| 15 | 16 | 17 | 18 | 19 | 20 | 21 |
| 22 | 23 | 24 | 25 | 26 | 27 | 28 |
| 29 | 30 | 31 | | | | |
November 2023
| Su | Mo | Tu | We | Th | Fr | Sa |
| --- | --- | --- | --- | --- | --- | --- |
| | | | 1 | 2 | 3 | 4 |
| 5 | 6 | 7 | 8 | 9 | 10 | 11 |
| 12 | 13 | 14 | 15 | 16 | 17 | 18 |
| 19 | 20 | 21 | 22 | 23 | 24 | 25 |
| 26 | 27 | 28 | 29 | 30 | | |
December 2023
| Su | Mo | Tu | We | Th | Fr | Sa |
| --- | --- | --- | --- | --- | --- | --- |
| | | | | | 1 | 2 |
| 3 | 4 | 5 | 6 | 7 | 8 | 9 |
| 10 | 11 | 12 | 13 | 14 | 15 | 16 |
| 17 | 18 | 19 | 20 | 21 | 22 | 23 |
| 24 | 25 | 26 | 27 | 28 | 29 | 30 |
| 31 | | | | | | |
January 2024
| Su | Mo | Tu | We | Th | Fr | Sa |
| --- | --- | --- | --- | --- | --- | --- |
| | 1 | 2 | 3 | 4 | 5 | 6 |
| 7 | 8 | 9 | 10 | 11 | 12 | 13 |
| 14 | 15 | 16 | 17 | 18 | 19 | 20 |
| 21 | 22 | 23 | 24 | 25 | 26 | 27 |
| 28 | 29 | 30 | 31 | | | |
February 2024
| Su | Mo | Tu | We | Th | Fr | Sa |
| --- | --- | --- | --- | --- | --- | --- |
| | | | | 1 | 2 | 3 |
| 4 | 5 | 6 | 7 | 8 | 9 | 10 |
| 11 | 12 | 13 | 14 | 15 | 16 | 17 |
| 18 | 19 | 20 | 21 | 22 | 23 | 24 |
| 25 | 26 | 27 | 28 | 29 | | |
March 2024
| Su | Mo | Tu | We | Th | Fr | Sa |
| --- | --- | --- | --- | --- | --- | --- |
| | | | | | 1 | 2 |
| 3 | 4 | 5 | 6 | 7 | 8 | 9 |
| 10 | 11 | 12 | 13 | 14 | 15 | 16 |
| 17 | 18 | 19 | 20 | 21 | 22 | 23 |
| 24 | 25 | 26 | 27 | 28 | 29 | 30 |
| 31 | | | | | | |
April 2024
| Su | Mo | Tu | We | Th | Fr | Sa |
| --- | --- | --- | --- | --- | --- | --- |
| | 1 | 2 | 3 | 4 | 5 | 6 |
| 7 | 8 | 9 | 10 | 11 | 12 | 13 |
| 14 | 15 | 16 | 17 | 18 | 19 | 20 |
| 21 | 22 | 23 | 24 | 25 | 26 | 27 |
| 28 | 29 | 30 | | | | |
May 2024
| Su | Mo | Tu | We | Th | Fr | Sa |
| --- | --- | --- | --- | --- | --- | --- |
| | | | 1 | 2 | 3 | 4 |
| 5 | 6 | 7 | 8 | 9 | 10 | 11 |
| 12 | 13 | 14 | 15 | 16 | 17 | 18 |
| 19 | 20 | 21 | 22 | 23 | 24 | 25 |
| 26 | 27 | 28 | 29 | 30 | 31 | |
June 2024
| Su | Mo | Tu | We | Th | Fr | Sa |
| --- | --- | --- | --- | --- | --- | --- |
| | | | | | | 1 |
| 2 | 3 | 4 | 5 | 6 | 7 | 8 |
| 9 | 10 | 11 | 12 | 13 | 14 | 15 |
| 16 | 17 | 18 | 19 | 20 | 21 | 22 |
| 23 | 24 | 25 | 26 | 27 | 28 | 29 |
| 30 | | | | | | |
July 2024
| Su | Mo | Tu | We | Th | Fr | Sa |
| --- | --- | --- | --- | --- | --- | --- |
| | 1 | 2 | 3 | 4 | 5 | 6 |
| 7 | 8 | 9 | 10 | 11 | 12 | 13 |
| 14 | 15 | 16 | 17 | 18 | 19 | 20 |
| 21 | 22 | 23 | 24 | 25 | 26 | 27 |
| 28 | 29 | 30 | 31 | | | |
August 2024
| Su | Mo | Tu | We | Th | Fr | Sa |
| --- | --- | --- | --- | --- | --- | --- |
| | | | | 1 | 2 | 3 |
| 4 | 5 | 6 | 7 | 8 | 9 | 10 |
| 11 | 12 | 13 | 14 | 15 | 16 | 17 |
| 18 | 19 | 20 | 21 | 22 | 23 | 24 |
| 25 | 26 | 27 | 28 | 29 | 30 | 31 |
---
Bedroom 1, Upper Level
1 King
Bedroom 2, Upper Level
1 King
Bedroom 3, Upper Level
1 Queen
---
SKI ACCESS
Ski In/Ski Out

Ski Shuttle (seasonal)

Boot Dryers
DISTANCE TO SLOPES
Ski-in/Ski-out - w/in 100yds
POOL, SPA & FITNESS
Private Hot Tub
PARKING AND TRANSPORTATION
4WD Vehicle Recommended in Winter

Local Area Shuttle - year-round

Parking - Garage/Driveway
VIEW
Base Area View

Valley View

Ski Slope View

Mountain View
COMMUNITY AMENITIES
Pool - Communal - Year-Round

Fitness Room - Communal

Hot Tub - Communal
ENTERTAINMENT
TV - in every bedroom
GENERAL
Balcony

Fireplace - Wood-burning

Patio
WORK FROM HOME
Ultra Wifi - 200+Mbps

Workspace
KITCHEN
Stove

Toaster

Blender

Toaster Oven

Refrigerator

Coffee - Drip

Nespresso

Coffee - Grinder

Cooktop - Electric

Crockpot

Microwave

Mixer

Dining Table - 8 seats

Dishes and Utensils

Dishwasher

Grill - BBQ

Oven

Outside Dining Area
ESSENTIALS
Shampoo

Washer

Essentials

Hair Dryers

Dryer

Iron & Board

Linens
SAFETY
Private Entrance

Carbon Monoxide Detector

Fire Extinguisher

Smoke Detector

Medical Emergency Contact provided

First Aid Kit

House Guide / Safety Manual
ACCESSIBILITY
Guest entrance wider than 32 inches

Hard Surface Smooth Driveway

Lever Handles on Doors

Hard Flooring on Main Level

Toilet is 17-19 in. off ground

Kitchen - Wheelchair Access Oven

Kitchen - Wheel-Under Counter or Table
---
Wonderful spot to stay on the mountain

We enjoyed the property, the rooms, the kitchen, and the hot tub. It is truly ski-in and ski-out. Great, quick access to the Strawberry lift and to the Beaver Creek center. We would definitely rent this again!
Very nice property!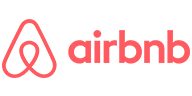 Very nice property directly on the slopes of Beaver Creek. Super convenient and clean. Would definitely return
Beautiful property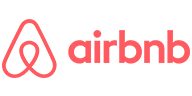 Everything went perfectly. It is a beautiful property. Everything was organized and seamless. Check in and check out was a breeze. Overall it was great with fantastic service with absolutely zero issues. Would definitely stay here again!
Great experience!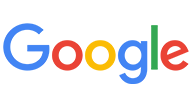 What a great experience with Moving Mountains. Before arrival, we told them out interests and they provided us numerous options and quickly we were had reservations with the best rafting, zipline, and cross treking companies and an emailed itinerary and hard copy at our rental property on arrival. I needed to store somethings at the home the morning of check in and they arranged it. When checking in, everything was immaculate and Gabby with Moving Mountains was there to make sure. We were there is the summer but had a few cool nights and wanted fire wood - while they provide it during the winter they do not in the summer but the next day they had fire wood there. Completely drained and cleaned outdoor hot tub kept running during our stay was special and used every night. Maid service during our two week stay was excellent and arranged around our schedule. Calls during the week for lunch and dinner recommendations turned out to be the way to go as they knew all of the best places. We are high maintenance and they were up to the challenge.. Simply can never get this with Vrbo or other such online companies, in my view.
Great Home!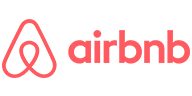 Great home in the middle of Beaver Creek with easy access to Stawberry Park charilift and Beaver Creek village. The home had a nice layout, spacious kitchen, living, and dining room. The private hot tub was also wonderful. The living room had great views of the mountains. If you stay there on Thursday night, you'll get a great view of the fireworks at night from the living room. Moving Mountains is also a great management company. Highly recommend!
Fantastic location with a short ski down to Strawberry lift

Fantastic location with a short ski down the end of the condo to Strawberry Lift. Four great bedrooms, comfortable beds with our boys enjoying the loft twin experience with their bathroom, and all 4 bedrooms having ensuites; This was excellent and key for getting ready to go out. Lots of room for lounging apres-ski. The kitchen was well equipped. It was spotless, with a lovely welcome kit which included wine, coffee and nibbles. There was salt & pepper. It was easy to get groceries at the Avon City Market which was only a 10 minute drive away. The boot warmer in the garage was a treat. The ski locker outside made for easy storage. We didn?t use the wood fireplace because it was warm for spring skiing- but we did enjoy the hot tub. Seriously only a 5 minute walk to the village. Loved this place!
Gorgeous + Hot Tub + Ski-in / Ski-out

Excellent stay right by the slopes, with excellent amenities for an extended family to relax on a ski trip. The two car garage was especially helpful as two of our three families drove and one flew in. The kitchen was plenty big to facilitate our family meals. You could knock the small TV as we watched the Duke/UNC basketball game (family tradition), but overall was great for allowing the family to spend time together. Only other concern was the hot tub- it had an odd smell, but management promptly got their hot tub crew on the issue.
---
Have a question? Customer Questions & Answers
Want to know specifics? Ask anything about this specific property that you would like to know...
Example: "Is the balcony screened in?" or "Is there a toaster oven?"
---