See Me Lodge
Steamboat Springs, CO
•
Ski Shuttle: .2-1 Mi to Ski Area
---
---
Ski Shuttle (seasonal)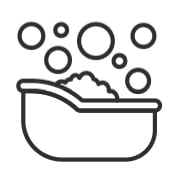 Private Hot Tub
Pool Table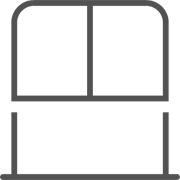 Balcony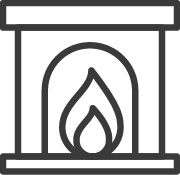 Fireplace - Gas
---
See Me Lodge is a majestic mountain home that ranks among the most impressive in Steamboat Springs. This magnificent 6-bedroom luxury vacation residence offers ultimate privacy and commanding views of the valley from its perch above the base area.

The huge timbers of this finely crafted Montana Log Home form the structure of the large great room. Here you can relax in front of the wood-burning fireplace and enjoy magnificent valley views over the Steamboat Ski Resort through the giant picture windows. The large curved leather couch is also the perfect spot to take in the big game or watch a movie. The expansive wrap-around deck offers the ultimate view over the mountain village and is a great place for al fresco dining in summer.

The fully equipped kitchen with unique granite countertops, custom cabinetry, and slate flooring offers all a chef could want. Appliances include Sub-Zero refrigerator, Viking gas range, and electric convection oven.

Adjacent to the kitchen is a beautiful 12-person dining table to enjoy meals and conversation.

The six bedrooms are both spacious and cozy with a true mountain feel. On the main level, the primary bedroom is a perfect retreat with a king bed, a gas fireplace, a large walk-in closet, and a reading nook. The primary ensuite includes double vanities, a steam shower, and a jetted tub. On the upper level is a queen suite with a plush bed and a beautiful ensuite. On the lower level is a bunk room with two twin-over-full bunk beds that kids will love and an ensuite bath. Also on the lower level is a fourth bedroom with a queen bed, and a fifth bedroom with a king bed, closet, study with built-in bench seats and office desk, deck access, and TV. These two bedrooms share a large full bathroom with double vanity sinks.

A large family room on the lower level offers additional space for relaxation and family fun. Create your own home movie theater with blackout curtains and a 52" TV with surround sound. Outside is another deck area with an abundance of seating areas.

On the uppermost level, overlooking the great room is a magnificent bar with another TV so you can catch the game in your own "pub," or settle a match in the adjacent room with a billiards table.

Après ski cannot be surpassed once you've sat in the leather rocking chairs in the sunset room and watched the alpenglow envelope the mountain. The outdoor hot tub is a tranquil retreat to soak and relive the day's adventures. Four enclosed heated garage parking spaces include plenty of gear storage.

Another unique feature of See Me Lodge is the fully equipped guest house that is attached to the main house by a covered walkway. This is ideal for those needing a little extra space or peace and quiet. It's perfect for teenagers, in-laws, friends, or for those just seeking extra solitude. There is a full kitchen, washer/dryer, and living room with gas fireplace and TV. In the upper loft is a full bed and two twin beds. On the main level is a bedroom with a queen bed. These two sleeping rooms share a large full bathroom with double vanities.

See Me Lodge has been featured in numerous articles over the years, including SKI Magazine, Colorado Homes and Lifestyles, Yahoo!, and CBS; and is ranked as one of Log Home Living's Top 10 Log Homes in North America.

SHUTTLE
This home enjoys complimentary use of the Moving Mountains shuttle, mid-November through mid-April, using the convenient shuttle app to schedule pickups.

GUEST SERVICES
Moving Mountains has a Guest Services Team, offering full-service vacation planning assistance prior to your trip. You will be assigned a dedicated specialist who will guide you through all the activities and services available. You will also have access to our online Guest Portal where you can find extensive details about your reservation, your residence and guest services.

IN HOME AMENITIES
All Moving Mountains properties have WIFI and come fully stocked with paper products (paper towels, toilet paper, tissues), bathroom toiletries (shampoo, conditioner, body wash, hand soap), and detergents (dish, dishwasher, and laundry) as well as clean bed linens and towels. In addition, the kitchens are stocked with aluminum foil, plastic wrap, trash bags, sponges, soap, salt and pepper, coffee, tea, Nespresso, cookware, bakeware, dishes, glasses, utensils, and standard small appliances.

This home does not have air conditioning. Colorado's cool summer nights will keep this home comfortable by opening windows after the sun goes down, and then closing the windows and blinds during the day. Utilizing the overhead fans, if available, keeps airflow moving, and additional floor fans can be found in many bedroom closets. Can't live without it? A/C units may be available for rent for an additional fee.

Your Safe Home Guarantee: All Moving Mountains homes and residences are cleaned to the highest standards following the VRMA Safe Home guidelines and using cleaning products recommended by the CDC.

6,133 sq. ft.

VHR- 08-17
STR20230555
---
---
September 2023
| Su | Mo | Tu | We | Th | Fr | Sa |
| --- | --- | --- | --- | --- | --- | --- |
| | | | | | 1 | 2 |
| 3 | 4 | 5 | 6 | 7 | 8 | 9 |
| 10 | 11 | 12 | 13 | 14 | 15 | 16 |
| 17 | 18 | 19 | 20 | 21 | 22 | 23 |
| 24 | 25 | 26 | 27 | 28 | 29 | 30 |
October 2023
| Su | Mo | Tu | We | Th | Fr | Sa |
| --- | --- | --- | --- | --- | --- | --- |
| 1 | 2 | 3 | 4 | 5 | 6 | 7 |
| 8 | 9 | 10 | 11 | 12 | 13 | 14 |
| 15 | 16 | 17 | 18 | 19 | 20 | 21 |
| 22 | 23 | 24 | 25 | 26 | 27 | 28 |
| 29 | 30 | 31 | | | | |
November 2023
| Su | Mo | Tu | We | Th | Fr | Sa |
| --- | --- | --- | --- | --- | --- | --- |
| | | | 1 | 2 | 3 | 4 |
| 5 | 6 | 7 | 8 | 9 | 10 | 11 |
| 12 | 13 | 14 | 15 | 16 | 17 | 18 |
| 19 | 20 | 21 | 22 | 23 | 24 | 25 |
| 26 | 27 | 28 | 29 | 30 | | |
December 2023
| Su | Mo | Tu | We | Th | Fr | Sa |
| --- | --- | --- | --- | --- | --- | --- |
| | | | | | 1 | 2 |
| 3 | 4 | 5 | 6 | 7 | 8 | 9 |
| 10 | 11 | 12 | 13 | 14 | 15 | 16 |
| 17 | 18 | 19 | 20 | 21 | 22 | 23 |
| 24 | 25 | 26 | 27 | 28 | 29 | 30 |
| 31 | | | | | | |
January 2024
| Su | Mo | Tu | We | Th | Fr | Sa |
| --- | --- | --- | --- | --- | --- | --- |
| | 1 | 2 | 3 | 4 | 5 | 6 |
| 7 | 8 | 9 | 10 | 11 | 12 | 13 |
| 14 | 15 | 16 | 17 | 18 | 19 | 20 |
| 21 | 22 | 23 | 24 | 25 | 26 | 27 |
| 28 | 29 | 30 | 31 | | | |
February 2024
| Su | Mo | Tu | We | Th | Fr | Sa |
| --- | --- | --- | --- | --- | --- | --- |
| | | | | 1 | 2 | 3 |
| 4 | 5 | 6 | 7 | 8 | 9 | 10 |
| 11 | 12 | 13 | 14 | 15 | 16 | 17 |
| 18 | 19 | 20 | 21 | 22 | 23 | 24 |
| 25 | 26 | 27 | 28 | 29 | | |
March 2024
| Su | Mo | Tu | We | Th | Fr | Sa |
| --- | --- | --- | --- | --- | --- | --- |
| | | | | | 1 | 2 |
| 3 | 4 | 5 | 6 | 7 | 8 | 9 |
| 10 | 11 | 12 | 13 | 14 | 15 | 16 |
| 17 | 18 | 19 | 20 | 21 | 22 | 23 |
| 24 | 25 | 26 | 27 | 28 | 29 | 30 |
| 31 | | | | | | |
April 2024
| Su | Mo | Tu | We | Th | Fr | Sa |
| --- | --- | --- | --- | --- | --- | --- |
| | 1 | 2 | 3 | 4 | 5 | 6 |
| 7 | 8 | 9 | 10 | 11 | 12 | 13 |
| 14 | 15 | 16 | 17 | 18 | 19 | 20 |
| 21 | 22 | 23 | 24 | 25 | 26 | 27 |
| 28 | 29 | 30 | | | | |
May 2024
| Su | Mo | Tu | We | Th | Fr | Sa |
| --- | --- | --- | --- | --- | --- | --- |
| | | | 1 | 2 | 3 | 4 |
| 5 | 6 | 7 | 8 | 9 | 10 | 11 |
| 12 | 13 | 14 | 15 | 16 | 17 | 18 |
| 19 | 20 | 21 | 22 | 23 | 24 | 25 |
| 26 | 27 | 28 | 29 | 30 | 31 | |
June 2024
| Su | Mo | Tu | We | Th | Fr | Sa |
| --- | --- | --- | --- | --- | --- | --- |
| | | | | | | 1 |
| 2 | 3 | 4 | 5 | 6 | 7 | 8 |
| 9 | 10 | 11 | 12 | 13 | 14 | 15 |
| 16 | 17 | 18 | 19 | 20 | 21 | 22 |
| 23 | 24 | 25 | 26 | 27 | 28 | 29 |
| 30 | | | | | | |
July 2024
| Su | Mo | Tu | We | Th | Fr | Sa |
| --- | --- | --- | --- | --- | --- | --- |
| | 1 | 2 | 3 | 4 | 5 | 6 |
| 7 | 8 | 9 | 10 | 11 | 12 | 13 |
| 14 | 15 | 16 | 17 | 18 | 19 | 20 |
| 21 | 22 | 23 | 24 | 25 | 26 | 27 |
| 28 | 29 | 30 | 31 | | | |
August 2024
| Su | Mo | Tu | We | Th | Fr | Sa |
| --- | --- | --- | --- | --- | --- | --- |
| | | | | 1 | 2 | 3 |
| 4 | 5 | 6 | 7 | 8 | 9 | 10 |
| 11 | 12 | 13 | 14 | 15 | 16 | 17 |
| 18 | 19 | 20 | 21 | 22 | 23 | 24 |
| 25 | 26 | 27 | 28 | 29 | 30 | 31 |
---
Bedroom 1, main level
1 King
Bedroom 2, upper level
1 Queen
Bedroom 3, lower level
1 Queen
Bedroom 4, lower level
1 King
Bedroom 5, lower level
2 Twin over Full Bunk
Bedroom 6, lower level
1 Queen
Extra Bedding
1 FULL /or Double Bed
2 Twin
---
SKI ACCESS
Ski Shuttle (seasonal)
DISTANCE TO SLOPES
Ski Shuttle: .2-1 Mi to Ski Area
POOL, SPA & FITNESS
Private Hot Tub
PARKING AND TRANSPORTATION
4WD Vehicle Recommended in Winter

Parking - Garage/Driveway
VIEW
Base Area View

Valley View

Partial Mtn and Valley View
ENTERTAINMENT
Pool Table

Smart TV

Board Games

Family Room

Playstation
GENERAL
Wood-burning Stove

Balcony

Fireplace - Wood-burning

Fireplace - Gas

Patio
WORK FROM HOME
Office - closed door

Desk with Chair

Office area - no door

Standard Wifi Internet

Workspace
KITCHEN
Stove

Toaster

Blender

Refrigerator

Coffee - Drip

Nespresso

Coffee - Keurig

Coffee - Grinder

Cooktop - Gas

Crockpot

Microwave

Dining Table - 10 seats

2 Dishwashers

Dishes and Utensils

Dishwasher

Grill - BBQ

Oven

Outside Dining Area
ESSENTIALS
Shampoo

Washer

Essentials

Hair Dryers

Dryer

Iron & Board

Linens
SAFETY
Private Entrance

Carbon Monoxide Detector

Fire Extinguisher

Smoke Detector

Medical Emergency Contact provided

First Aid Kit

House Guide / Safety Manual
ACCESSIBILITY
Guest entrance wider than 32 inches

Space for Wheelchair Van

Hard Surface Smooth Driveway

Lever Handles on Doors

Hard Flooring on Main Level

Handheld Shower Head

Toilet is 17-19 in. off ground

Kitchen - Wheelchair Access Oven

Kitchen - Wheel-Under Counter or Table

Kitchen - Wheelchair Access Dishwasher
---
Absolutely amazing!!!

House was great but the service was amazing!

This house is a log cabin on steroids. Was great for our combined family of 8. The rental management company came and shoveled our snow covered pathways every day. Had a minor Maintanence issue and they were at the house in 15 minutes.
highly recommend using Moving Mountains!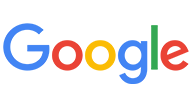 We were a group of 16 ladies in town for six days to enjoy tennis and Steamboat. Moving Mountains went above and beyond to make our stay simply amazing! Every contact I had with them?and there were many?was such a pleasant experience! I would highly recommend using Moving Mountains! We will be back!
---
Have a question? Customer Questions & Answers
Want to know specifics? Ask anything about this specific property that you would like to know...
Example: "Is the balcony screened in?" or "Is there a toaster oven?"
---