Chateau Chamonix #125: Epernay
Steamboat Springs, CO
•
Ski Out Slopeside
---
---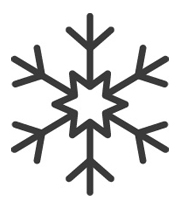 Ski In/Ski Out
Ski Shuttle (seasonal)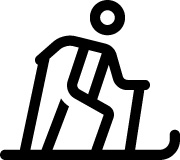 Ski Valet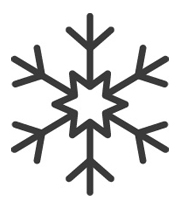 Ski Slope View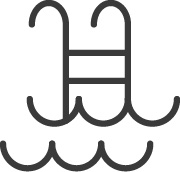 Pool - Communal - Heated
---
The slopeside Epernay residence at Chateau Chamonix is located on the edge of the Stampede trail close to the base of the Steamboat Ski Area and mountain village. Access to your residence is quick and easy from the shuttle drop-off and from the slopes. This cozy residence is perfect for smaller groups and families of up to eight people.

In a tribute to Steamboat's famous fluffy powder snow, Epernay is named for the premier Champagne-producing region of France. You will stay in the perfect place to enjoy all the good things in life with this ski-in/ski-out residence.

The great room has large windows that directly overlook the ski slopes. This expansive room is a splendid place to relax in front of the gas fireplace after a day's adventures in the outdoors.

With the open layout, the kitchen is located just off the living room and separated by a breakfast counter that seats 4. While cooking in the fully equipped kitchen you still have views of the slopes and can enjoy watching skiers and boarders schussing by.

This is a great place to entertain with a dining table that seats six and additional seats at the breakfast counter, along with a covered balcony overlooking the ski slopes for outdoor living and dining in summer.

Unwind after a busy day in Steamboat in the primary bedroom with a king bed, TV and private deck access. The primary ensuite features a double vanity, a large Jacuzzi tub, and a steam shower. The second bedroom has a queen bed with an ensuite. The third bedroom is great for another couple or children with a twin over full bunk bed. This bedroom uses the bathroom just across the hall.

Chateau Chamonix provides slope side ski valet, ski locker room, fitness room, two hot tubs, and a heated indoor/outdoor pool. A communal gas barbeque offers the opportunity to grill out.

This residence is in Building 1 of Chateau Chamonix. Each level is serviced by an elevator, however, due to the nature of the building, guests will have to navigate a small flight of stairs between the elevator and the entrance to Epernay residence.

SHUTTLE
This home enjoys complimentary use of the Moving Mountains shuttle, mid-November through mid-April, using the convenient shuttle app to schedule pickups. Skip the hassle of a rental car and let us take you where you need to go.

GUEST SERVICES
Moving Mountains has a Guest Services Team, offering full-service vacation planning assistance prior to your trip. You will be assigned a dedicated specialist who will guide you through all the activities and services available. You will also have access to our online Guest Portal where you can find extensive details about your reservation, your residence and guest services.

IN HOME AMENITIES
All Moving Mountains properties have WIFI and come fully stocked with paper products (paper towels, toilet paper, tissues), bathroom toiletries (shampoo, conditioner, body wash, hand soap), and detergents (dish, dishwasher, and laundry) as well as clean bed linens and towels. In addition, the kitchens are stocked with aluminum foil, plastic wrap, trash bags, sponges, soap, salt and pepper, coffee, tea, Nespresso, cookware, bakeware, dishes, glasses, utensils, and standard small appliances.

This home does not have air conditioning. Colorado's cool summer nights will keep this home comfortable by opening windows after the sun goes down, and then closing the windows and blinds during the day. Utilizing the overhead fans, if available, keeps airflow moving, and additional floor fans can be found in many bedroom closets. Can't live without it? A/C units may be available for rent for an additional fee.

Your Safe Home Guarantee: All Moving Mountains homes and residences are cleaned to the highest standards following the VRMA Safe Home guidelines and using cleaning products recommended by the CDC.

1,602 square feet

STR20230381
---
---
September 2023
| Su | Mo | Tu | We | Th | Fr | Sa |
| --- | --- | --- | --- | --- | --- | --- |
| | | | | | 1 | 2 |
| 3 | 4 | 5 | 6 | 7 | 8 | 9 |
| 10 | 11 | 12 | 13 | 14 | 15 | 16 |
| 17 | 18 | 19 | 20 | 21 | 22 | 23 |
| 24 | 25 | 26 | 27 | 28 | 29 | 30 |
October 2023
| Su | Mo | Tu | We | Th | Fr | Sa |
| --- | --- | --- | --- | --- | --- | --- |
| 1 | 2 | 3 | 4 | 5 | 6 | 7 |
| 8 | 9 | 10 | 11 | 12 | 13 | 14 |
| 15 | 16 | 17 | 18 | 19 | 20 | 21 |
| 22 | 23 | 24 | 25 | 26 | 27 | 28 |
| 29 | 30 | 31 | | | | |
November 2023
| Su | Mo | Tu | We | Th | Fr | Sa |
| --- | --- | --- | --- | --- | --- | --- |
| | | | 1 | 2 | 3 | 4 |
| 5 | 6 | 7 | 8 | 9 | 10 | 11 |
| 12 | 13 | 14 | 15 | 16 | 17 | 18 |
| 19 | 20 | 21 | 22 | 23 | 24 | 25 |
| 26 | 27 | 28 | 29 | 30 | | |
December 2023
| Su | Mo | Tu | We | Th | Fr | Sa |
| --- | --- | --- | --- | --- | --- | --- |
| | | | | | 1 | 2 |
| 3 | 4 | 5 | 6 | 7 | 8 | 9 |
| 10 | 11 | 12 | 13 | 14 | 15 | 16 |
| 17 | 18 | 19 | 20 | 21 | 22 | 23 |
| 24 | 25 | 26 | 27 | 28 | 29 | 30 |
| 31 | | | | | | |
January 2024
| Su | Mo | Tu | We | Th | Fr | Sa |
| --- | --- | --- | --- | --- | --- | --- |
| | 1 | 2 | 3 | 4 | 5 | 6 |
| 7 | 8 | 9 | 10 | 11 | 12 | 13 |
| 14 | 15 | 16 | 17 | 18 | 19 | 20 |
| 21 | 22 | 23 | 24 | 25 | 26 | 27 |
| 28 | 29 | 30 | 31 | | | |
February 2024
| Su | Mo | Tu | We | Th | Fr | Sa |
| --- | --- | --- | --- | --- | --- | --- |
| | | | | 1 | 2 | 3 |
| 4 | 5 | 6 | 7 | 8 | 9 | 10 |
| 11 | 12 | 13 | 14 | 15 | 16 | 17 |
| 18 | 19 | 20 | 21 | 22 | 23 | 24 |
| 25 | 26 | 27 | 28 | 29 | | |
March 2024
| Su | Mo | Tu | We | Th | Fr | Sa |
| --- | --- | --- | --- | --- | --- | --- |
| | | | | | 1 | 2 |
| 3 | 4 | 5 | 6 | 7 | 8 | 9 |
| 10 | 11 | 12 | 13 | 14 | 15 | 16 |
| 17 | 18 | 19 | 20 | 21 | 22 | 23 |
| 24 | 25 | 26 | 27 | 28 | 29 | 30 |
| 31 | | | | | | |
April 2024
| Su | Mo | Tu | We | Th | Fr | Sa |
| --- | --- | --- | --- | --- | --- | --- |
| | 1 | 2 | 3 | 4 | 5 | 6 |
| 7 | 8 | 9 | 10 | 11 | 12 | 13 |
| 14 | 15 | 16 | 17 | 18 | 19 | 20 |
| 21 | 22 | 23 | 24 | 25 | 26 | 27 |
| 28 | 29 | 30 | | | | |
May 2024
| Su | Mo | Tu | We | Th | Fr | Sa |
| --- | --- | --- | --- | --- | --- | --- |
| | | | 1 | 2 | 3 | 4 |
| 5 | 6 | 7 | 8 | 9 | 10 | 11 |
| 12 | 13 | 14 | 15 | 16 | 17 | 18 |
| 19 | 20 | 21 | 22 | 23 | 24 | 25 |
| 26 | 27 | 28 | 29 | 30 | 31 | |
June 2024
| Su | Mo | Tu | We | Th | Fr | Sa |
| --- | --- | --- | --- | --- | --- | --- |
| | | | | | | 1 |
| 2 | 3 | 4 | 5 | 6 | 7 | 8 |
| 9 | 10 | 11 | 12 | 13 | 14 | 15 |
| 16 | 17 | 18 | 19 | 20 | 21 | 22 |
| 23 | 24 | 25 | 26 | 27 | 28 | 29 |
| 30 | | | | | | |
July 2024
| Su | Mo | Tu | We | Th | Fr | Sa |
| --- | --- | --- | --- | --- | --- | --- |
| | 1 | 2 | 3 | 4 | 5 | 6 |
| 7 | 8 | 9 | 10 | 11 | 12 | 13 |
| 14 | 15 | 16 | 17 | 18 | 19 | 20 |
| 21 | 22 | 23 | 24 | 25 | 26 | 27 |
| 28 | 29 | 30 | 31 | | | |
August 2024
| Su | Mo | Tu | We | Th | Fr | Sa |
| --- | --- | --- | --- | --- | --- | --- |
| | | | | 1 | 2 | 3 |
| 4 | 5 | 6 | 7 | 8 | 9 | 10 |
| 11 | 12 | 13 | 14 | 15 | 16 | 17 |
| 18 | 19 | 20 | 21 | 22 | 23 | 24 |
| 25 | 26 | 27 | 28 | 29 | 30 | 31 |
---
Bedroom 3
1 Full over Queen Bunk
---
SKI ACCESS
Ski Storage Room

Ski In/Ski Out

Ski Shuttle (seasonal)

Boot Dryers

Ski Valet
DISTANCE TO SLOPES
Ski-in/Ski-out - w/in 100yds

Ski Out Slopeside
PARKING AND TRANSPORTATION
4WD Vehicle Recommended in Winter

Local Area Shuttle - winter-only

Parking - outside - unassigned spaces
VIEW
Base Area View

Ski Slope View

Mountain View

Partial Mtn and Valley View
COMMUNITY AMENITIES
Pool - Communal - Year-Round

Ski Locker Room - Communal

Pool - Communal - Heated

Fitness Room - Communal

Firepit - Communal

Hot Tub - Communal
ENTERTAINMENT
Smart TV

TV - in every bedroom
GENERAL
Balcony

Fireplace - Gas
WORK FROM HOME
Standard Wifi Internet

Workspace
KITCHEN
Stove

Toaster

Blender

Toaster Oven

Refrigerator

Coffee - Drip

Cooktop - Electric

Crockpot

Microwave

Dining Table - 6 seats

Dishes and Utensils

Dishwasher

Grill - BBQ

Oven

Outside Dining Area
ESSENTIALS
Elevator

Shampoo

Washer

Essentials

Hair Dryers

Dryer

Iron & Board

Linens
SAFETY
Private Entrance

Carbon Monoxide Detector

Fire Extinguisher

Smoke Detector

Medical Emergency Contact provided

First Aid Kit

House Guide / Safety Manual
ACCESSIBILITY
Guest entrance wider than 32 inches

Step-free guest entrance

Space for Wheelchair Van

Hard Surface Smooth Driveway

Hard Flooring on Main Level

Step-free bedroom access

Bed Height is 20-23

Minimum of 5.5 in under bed

Step-free bathroom access

Handheld Shower Head

Toilet is 17-19 in. off ground

Kitchen - Wheelchair Access Oven

Kitchen - Wheel-Under Counter or Table

Kitchen - Wheelchair Access Dishwasher
---
Short getaway

My family came up to Steamboat just for a short weekend. This home was exactly as described. Excellent location to the base! Communication with the property manager was excellent.
A great vacation!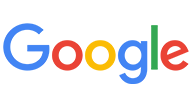 Moving Mountains is the best rental company we have ever worked with! They are so attentive and helpful. They truly want you to have a great vacation!
Perfect location!

This condo is the perfect ski in/ski out location - a cozy place to stay with easy access to the slopes and restaurants along with great views of the gondola and slopes. The concierge service for ski and grocery delivery, the best shuttle service we have experienced at Steamboat and a great boot/ski storage area made our stay convenient, giving us more time to ski and relax. The condo itself is clean, comfortable and well stocked. Everyone working at the property was very friendly and helpful. We would highly recommend this and would love to stay again!
Fantastic!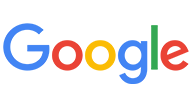 Moving Mountains did a fantastic job in facilitating our stay in Steamboat. They were extremely helpful, promptly addressing any issues/questions we might have, shuttle services were top notch and timely. They exceeded our expectations and we would highly recommend them to anyone.
Perfect

The location was perfect! We had a great time with our family of 4 girls. The condo was perfectly stocked for everything we needed. My in-laws would come stay during the day to babysit our baby and cook food for us that evening. The amenities were nice and the condo was clean. The ladies at Moving Mountains were very helpful as well. I would stay here again on a Steamboat Vacation.
Terrific!

Great location, great amenities, very nice people. Truly ski in, ski out.
location location location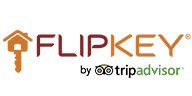 Proximity to mountain base and location are hard to beat. Condo was very clean and Moving Mountains is a dream to work with.
Nice Condo, updated, great location

Great Location, Nice Condo, Clean, really well stocked. Only constructive feedback I would give is to give some attention to the door lock as you have to play with each key a bit to get it to turn, easy fix and it still worked ok. We would stay at this condo again without question.
---
Have a question? Customer Questions & Answers
Want to know specifics? Ask anything about this specific property that you would like to know...
Example: "Is the balcony screened in?" or "Is there a toaster oven?"
---