Fuerza Grande
Steamboat Springs, CO
•
Ski Shuttle: .2-1 Mi to Ski Area
---
---
Ski Shuttle (seasonal)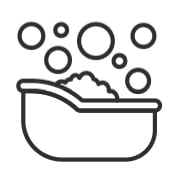 Private Hot Tub
Pool Table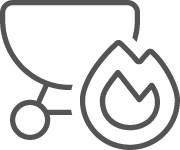 Grill - BBQ
---
Fuerza Grande is a stunning chalet consisting of two private homes, Chalet Beliza and Chalet Fuego, with panoramic views and sunsets over Emerald Mountain. The two beautiful side-by-side residences offer 10 bedrooms, accommodating up to 26 guests.

Fuerza Grande offers guests separate front doors or garage entrances onto the main level of the homes. Both main floors feature a gorgeous great room featuring a double-sided gas fireplace with couches on one side and the dining room and the kitchen on the opposite side. Enjoy incredible views out of the living room and kitchen windows.

The open gourmet kitchens of both homes have professional-grade appliances, including double Wolf ovens, Wolf gas ranges, extra sinks, and beautiful countertops. There is island seating for four and seating for eight at the dining room tables in front of the fireplace. A half bath and large laundry room are also conveniently located on the main floor in both residences.

The upper-level primary suites in these homes include a king bed, fireplace lounge, walk-in closet, and private ensuite bath complete with soaking tubs, steam shower, dual vanities, water closet, and heated tile floors. Relax and enjoy stunning views from the bedroom decks.

Each side of this home has five total bedrooms. In Chalet Beliza, in addition to the primary, the upper level has a second bedroom with the option of a king or two twin beds and a private bathroom. On the main level is another room with the option of a king or two twin beds and a private bathroom. On the lower level, there are two more bedrooms with ensuite bathrooms - one with a king or two twin beds, and the other with a full-over king bunk bed.

In Chalet Fuego, in addition to the primary, the upper level has a second bedroom with a full-over king bunk bed and a full-over full-bunk bed (with a pool table for all to enjoy!). The main level has one king suite with direct access to the hot tub. The lower level of the home has two additional bedrooms with ensuite bathrooms. One bedroom has a full-over king bunk bed and a twin bed. The second bedroom has a king or two XL twin beds.

Both residences have lower-level recreation rooms with plenty of seating, card tables, large bars, half baths, and a walkout to a covered deck and yard. This is where you will find the hot tub at Chalet Beliza. In Chalet Fuego, the hot tub is on the main-level deck of the home.

Due to the impressive floor plans of both residences with over 10,000 square feet combined, these homes feel like your own private lodge. For smaller groups of up to 15 guests, we can offer the option of either of the chalets individually.

Please note that these homes are not connected internally and access to each side is from the main entry door. Chalet Fuego is pet-friendly, with an additional cleaning fee.

SHUTTLE
This home enjoys complimentary use of the Moving Mountains shuttle, mid-November through mid-April, using the convenient shuttle app to schedule pickups. Skip the hassle of a rental car and let us take you where you need to go.

GUEST SERVICES
Moving Mountains has a Guest Services Team, offering full-service vacation planning assistance prior to your trip. You will be assigned a dedicated specialist who will guide you through all the activities and services available. You will also have access to our online Guest Portal where you can find extensive details about your reservation, your residence, and guest services.

IN HOME AMENITIES
All Moving Mountains properties have WIFI and come fully stocked with paper products (paper towels, toilet paper, tissues), bathroom toiletries (shampoo, conditioner, body wash, hand soap), and detergents (dish, dishwasher, and laundry) as well as clean bed linens and towels. In addition, the kitchens are stocked with aluminum foil, plastic wrap, trash bags, sponges, soap, salt and pepper, coffee, tea, Nespresso, cookware, bakeware, dishes, glasses, utensils, and standard small appliances.

This home does not have air conditioning. Colorado's cool summer nights will keep this home comfortable by opening windows after the sun goes down, and then closing the windows and blinds during the day. Utilizing the overhead fans, if available, keeps airflow moving, and additional floor fans can be found in many bedroom closets. Can't live without it? A/C units may be available for rent for an additional fee.

Your Safe Home Guarantee: All Moving Mountains homes and residences are cleaned to the highest standards following the VRMA Safe Home guidelines and using cleaning products recommended by the CDC.

CONSTRUCTION UPDATE: Colorado's mountain towns are busy with construction each summer. This home may find disruption from time to time. Give us a call to discuss current activity as it ebbs and flows.

VHR #10-14, #21-05

10,028 square feet
---
---
September 2023
| Su | Mo | Tu | We | Th | Fr | Sa |
| --- | --- | --- | --- | --- | --- | --- |
| | | | | | 1 | 2 |
| 3 | 4 | 5 | 6 | 7 | 8 | 9 |
| 10 | 11 | 12 | 13 | 14 | 15 | 16 |
| 17 | 18 | 19 | 20 | 21 | 22 | 23 |
| 24 | 25 | 26 | 27 | 28 | 29 | 30 |
October 2023
| Su | Mo | Tu | We | Th | Fr | Sa |
| --- | --- | --- | --- | --- | --- | --- |
| 1 | 2 | 3 | 4 | 5 | 6 | 7 |
| 8 | 9 | 10 | 11 | 12 | 13 | 14 |
| 15 | 16 | 17 | 18 | 19 | 20 | 21 |
| 22 | 23 | 24 | 25 | 26 | 27 | 28 |
| 29 | 30 | 31 | | | | |
November 2023
| Su | Mo | Tu | We | Th | Fr | Sa |
| --- | --- | --- | --- | --- | --- | --- |
| | | | 1 | 2 | 3 | 4 |
| 5 | 6 | 7 | 8 | 9 | 10 | 11 |
| 12 | 13 | 14 | 15 | 16 | 17 | 18 |
| 19 | 20 | 21 | 22 | 23 | 24 | 25 |
| 26 | 27 | 28 | 29 | 30 | | |
December 2023
| Su | Mo | Tu | We | Th | Fr | Sa |
| --- | --- | --- | --- | --- | --- | --- |
| | | | | | 1 | 2 |
| 3 | 4 | 5 | 6 | 7 | 8 | 9 |
| 10 | 11 | 12 | 13 | 14 | 15 | 16 |
| 17 | 18 | 19 | 20 | 21 | 22 | 23 |
| 24 | 25 | 26 | 27 | 28 | 29 | 30 |
| 31 | | | | | | |
January 2024
| Su | Mo | Tu | We | Th | Fr | Sa |
| --- | --- | --- | --- | --- | --- | --- |
| | 1 | 2 | 3 | 4 | 5 | 6 |
| 7 | 8 | 9 | 10 | 11 | 12 | 13 |
| 14 | 15 | 16 | 17 | 18 | 19 | 20 |
| 21 | 22 | 23 | 24 | 25 | 26 | 27 |
| 28 | 29 | 30 | 31 | | | |
February 2024
| Su | Mo | Tu | We | Th | Fr | Sa |
| --- | --- | --- | --- | --- | --- | --- |
| | | | | 1 | 2 | 3 |
| 4 | 5 | 6 | 7 | 8 | 9 | 10 |
| 11 | 12 | 13 | 14 | 15 | 16 | 17 |
| 18 | 19 | 20 | 21 | 22 | 23 | 24 |
| 25 | 26 | 27 | 28 | 29 | | |
March 2024
| Su | Mo | Tu | We | Th | Fr | Sa |
| --- | --- | --- | --- | --- | --- | --- |
| | | | | | 1 | 2 |
| 3 | 4 | 5 | 6 | 7 | 8 | 9 |
| 10 | 11 | 12 | 13 | 14 | 15 | 16 |
| 17 | 18 | 19 | 20 | 21 | 22 | 23 |
| 24 | 25 | 26 | 27 | 28 | 29 | 30 |
| 31 | | | | | | |
April 2024
| Su | Mo | Tu | We | Th | Fr | Sa |
| --- | --- | --- | --- | --- | --- | --- |
| | 1 | 2 | 3 | 4 | 5 | 6 |
| 7 | 8 | 9 | 10 | 11 | 12 | 13 |
| 14 | 15 | 16 | 17 | 18 | 19 | 20 |
| 21 | 22 | 23 | 24 | 25 | 26 | 27 |
| 28 | 29 | 30 | | | | |
May 2024
| Su | Mo | Tu | We | Th | Fr | Sa |
| --- | --- | --- | --- | --- | --- | --- |
| | | | 1 | 2 | 3 | 4 |
| 5 | 6 | 7 | 8 | 9 | 10 | 11 |
| 12 | 13 | 14 | 15 | 16 | 17 | 18 |
| 19 | 20 | 21 | 22 | 23 | 24 | 25 |
| 26 | 27 | 28 | 29 | 30 | 31 | |
June 2024
| Su | Mo | Tu | We | Th | Fr | Sa |
| --- | --- | --- | --- | --- | --- | --- |
| | | | | | | 1 |
| 2 | 3 | 4 | 5 | 6 | 7 | 8 |
| 9 | 10 | 11 | 12 | 13 | 14 | 15 |
| 16 | 17 | 18 | 19 | 20 | 21 | 22 |
| 23 | 24 | 25 | 26 | 27 | 28 | 29 |
| 30 | | | | | | |
July 2024
| Su | Mo | Tu | We | Th | Fr | Sa |
| --- | --- | --- | --- | --- | --- | --- |
| | 1 | 2 | 3 | 4 | 5 | 6 |
| 7 | 8 | 9 | 10 | 11 | 12 | 13 |
| 14 | 15 | 16 | 17 | 18 | 19 | 20 |
| 21 | 22 | 23 | 24 | 25 | 26 | 27 |
| 28 | 29 | 30 | 31 | | | |
August 2024
| Su | Mo | Tu | We | Th | Fr | Sa |
| --- | --- | --- | --- | --- | --- | --- |
| | | | | 1 | 2 | 3 |
| 4 | 5 | 6 | 7 | 8 | 9 | 10 |
| 11 | 12 | 13 | 14 | 15 | 16 | 17 |
| 18 | 19 | 20 | 21 | 22 | 23 | 24 |
| 25 | 26 | 27 | 28 | 29 | 30 | 31 |
---
Bedroom 1, upper level, Fuego
1 King
Bedroom 2, upper level, Fuego
1 Full over Full Bunk
1 Full over King Bunk
Bedroom 3, main level, Fuego
1 King
Bedroom 4, lower level, Fuego
1 Full over King Bunk
1 Twin
Bedroom 5, lower level, Fuego
1 Split King /or (2) XL Twins
Bedroom 6, upper level Beliza
1 King
Bedroom 7, upper level Beliza
1 Split King /or (2) XL Twins
Bedroom 9, lower level, Beliza
1 Split King /or (2) XL Twins
Bedroom 10, lower level, Beliza
1 Full over King Bunk
Bedroom 8, main level, Beliza
1 Split King /or (2) XL Twins
---
SKI ACCESS
Ski Shuttle (seasonal)
DISTANCE TO SLOPES
Ski Shuttle: .2-1 Mi to Ski Area
POOL, SPA & FITNESS
Private Hot Tub
PARKING AND TRANSPORTATION
4WD Vehicle Recommended in Winter

Parking - Garage/Driveway
VIEW
Valley View

Partial Mtn and Valley View
ENTERTAINMENT
Pool Table

Smart TV

TV - in every bedroom

Board Games

Family Room

Foosball
GENERAL
Balcony

Yard

Fireplace - Gas

Patio

Firepit - Private
WORK FROM HOME
Office area - no door

Workspace
KITCHEN
Stove

Toaster

Blender

Refrigerator

Coffee - Drip

Nespresso

Coffee - Grinder

Cooktop - Gas

Crockpot

Microwave

Mixer

Dining Table - 8 seats

2 Dishwashers

Dishes and Utensils

Dishwasher

Grill - BBQ

Oven

Outside Dining Area
ESSENTIALS
Shampoo

Washer

Essentials

Hair Dryers

Dryer

Iron & Board

Linens
SAFETY
Private Entrance

Carbon Monoxide Detector

Fire Extinguisher

Smoke Detector

Medical Emergency Contact provided

First Aid Kit

House Guide / Safety Manual
---
Fuerza Grande

Very nice accommodations that provided everything necessary for an enjoyable holiday weekend. All of our needs were anticipated and addressed ahead of our stay.
Luxe Mountain Mansion

Absolutely fabulous stay for my wedding with 23 girls. Pure luxe, great for huge groups, included robes, sparkling clean, gorgeous view, fun yard for yoga.
By far the best and most memorable vacation we have had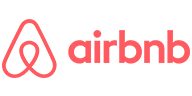 My family and I travel at-least once a year! It?s hard to find nice places that will accommodate a large party! Moving Mountains was by far the best and most memorable vacation we have had. Although most of the activities we were looking forward to participating in weren?t open, the house and the town more than made it for it! Jill and Vanessa were was an amazing and the maintenance guys who came out in Thanksgiving Day were so kind! I would more than recommend staying here! I?m sure we I?ll be back!
Phenomenal!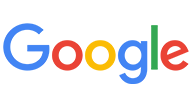 Moving Mountains was incredible to work with. The cleanliness, customer service, and communication, were phenomenal. Shuttle drivers were kind and went the extra mile in every way. 10/10 would recommend booking through the company! They are the absolute best.
Beautiful homes will stay again!

Family Reunion 2022

Loved everything here. Well-equipped home.
Great Place!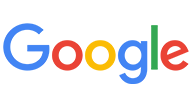 Such a great place! The best I?ve stayed in a very long time. Super accommodating and helpful. Our group had such a fun and successful trip due to Moving Mountains.
---
Have a question? Customer Questions & Answers
Want to know specifics? Ask anything about this specific property that you would like to know...
Example: "Is the balcony screened in?" or "Is there a toaster oven?"
---