---
Ski Shuttle (seasonal)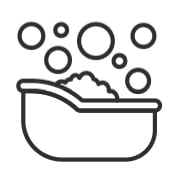 Private Hot Tub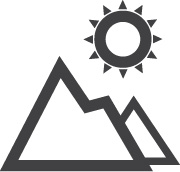 Mountain View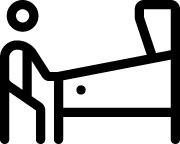 Foosball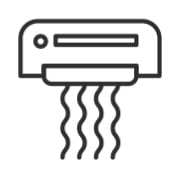 Air Conditioning
---
Elkstone Chalet is a luxurious townhome located so close to Steamboat ski area, it enjoys a mountain view from almost every window. Beautifully furnished throughout with many upgrades, this home is spread out over multiple levels offering space and privacy for everyone.

The large great room exudes mountain sophistication with a blend of stone and timber that is warm and inviting. The central feature is the gas fireplace set in natural rock allowing you to relax and enjoy the game on the big screen with surround sound or pull out a board game. A central sound system allows you to set the mood throughout the home.

A beautiful dining area offers a large table to seat up to eight guests. It's the perfect setting for a delicious dinner at the end of a day on the mountain. The adjacent breakfast bar also offers three additional seats, a great spot to hang out while dinner is prepared.

The fully equipped kitchen offers beautiful granite countertops, custom cabinetry, and everything that an aspiring chef will need to create and entertain during your stay. This is a great option if you prefer to relax and dine in.

Step out on the deck to take in the view and enjoy the sunset with your favorite cocktail or take advantage of the gas grill.

The primary bedroom features a king bed and attached ensuite with double vanity and walk-in shower. The second and third bedrooms each contain a queen bed and share a full bathroom. Each bedroom is equipped with a humidifier for guests to use.

A cozy family room offers a large 65" flat screen TV and sound bar to take movie night to another level or enjoy games on the Xbox. Also included is a game room with foosball. Slip outside to a private outdoor hot tub on the lower patio, the ultimate retreat to relax and unwind.

Other amenities include a heated 2-car garage with boot warmers and lockers for skis, snowboards, and gear. The laundry with a washer and dryer makes it easy to keep luggage to a minimum.

SHUTTLE
This home enjoys complimentary use of the Moving Mountains shuttle, mid-November through mid-April, using the convenient shuttle app to schedule pickups. Skip the hassle of a rental car and let us take you where you need to go.

GUEST SERVICES
Moving Mountains has a Guest Services Team, offering full-service vacation planning assistance prior to your trip. You will be assigned a dedicated specialist who will guide you through all the activities and services available. You will also have access to our online Guest Portal where you can find extensive details about your reservation, your residence and guest services.

IN HOME AMENITIES
All Moving Mountains properties have WIFI and come fully stocked with paper products (paper towels, toilet paper, tissues), bathroom toiletries (shampoo, conditioner, body wash, hand soap), and detergents (dish, dishwasher, and laundry) as well as clean bed linens and towels. In addition, the kitchens are stocked with aluminum foil, plastic wrap, trash bags, sponges, soap, salt and pepper, coffee, tea, Nespresso, cookware, bakeware, dishes, glasses, utensils, and standard small appliances.

This home has air conditioning.

Your Safe Home Guarantee: All Moving Mountains homes and residences are cleaned to the highest standards following the VRMA Safe Home guidelines and using cleaning products recommended by the CDC.

2,870 square feet

STR20230380
---
---
November 2023
| Su | Mo | Tu | We | Th | Fr | Sa |
| --- | --- | --- | --- | --- | --- | --- |
| | | | 1 | 2 | 3 | 4 |
| 5 | 6 | 7 | 8 | 9 | 10 | 11 |
| 12 | 13 | 14 | 15 | 16 | 17 | 18 |
| 19 | 20 | 21 | 22 | 23 | 24 | 25 |
| 26 | 27 | 28 | 29 | 30 | | |
December 2023
| Su | Mo | Tu | We | Th | Fr | Sa |
| --- | --- | --- | --- | --- | --- | --- |
| | | | | | 1 | 2 |
| 3 | 4 | 5 | 6 | 7 | 8 | 9 |
| 10 | 11 | 12 | 13 | 14 | 15 | 16 |
| 17 | 18 | 19 | 20 | 21 | 22 | 23 |
| 24 | 25 | 26 | 27 | 28 | 29 | 30 |
| 31 | | | | | | |
January 2024
| Su | Mo | Tu | We | Th | Fr | Sa |
| --- | --- | --- | --- | --- | --- | --- |
| | 1 | 2 | 3 | 4 | 5 | 6 |
| 7 | 8 | 9 | 10 | 11 | 12 | 13 |
| 14 | 15 | 16 | 17 | 18 | 19 | 20 |
| 21 | 22 | 23 | 24 | 25 | 26 | 27 |
| 28 | 29 | 30 | 31 | | | |
February 2024
| Su | Mo | Tu | We | Th | Fr | Sa |
| --- | --- | --- | --- | --- | --- | --- |
| | | | | 1 | 2 | 3 |
| 4 | 5 | 6 | 7 | 8 | 9 | 10 |
| 11 | 12 | 13 | 14 | 15 | 16 | 17 |
| 18 | 19 | 20 | 21 | 22 | 23 | 24 |
| 25 | 26 | 27 | 28 | 29 | | |
March 2024
| Su | Mo | Tu | We | Th | Fr | Sa |
| --- | --- | --- | --- | --- | --- | --- |
| | | | | | 1 | 2 |
| 3 | 4 | 5 | 6 | 7 | 8 | 9 |
| 10 | 11 | 12 | 13 | 14 | 15 | 16 |
| 17 | 18 | 19 | 20 | 21 | 22 | 23 |
| 24 | 25 | 26 | 27 | 28 | 29 | 30 |
| 31 | | | | | | |
April 2024
| Su | Mo | Tu | We | Th | Fr | Sa |
| --- | --- | --- | --- | --- | --- | --- |
| | 1 | 2 | 3 | 4 | 5 | 6 |
| 7 | 8 | 9 | 10 | 11 | 12 | 13 |
| 14 | 15 | 16 | 17 | 18 | 19 | 20 |
| 21 | 22 | 23 | 24 | 25 | 26 | 27 |
| 28 | 29 | 30 | | | | |
May 2024
| Su | Mo | Tu | We | Th | Fr | Sa |
| --- | --- | --- | --- | --- | --- | --- |
| | | | 1 | 2 | 3 | 4 |
| 5 | 6 | 7 | 8 | 9 | 10 | 11 |
| 12 | 13 | 14 | 15 | 16 | 17 | 18 |
| 19 | 20 | 21 | 22 | 23 | 24 | 25 |
| 26 | 27 | 28 | 29 | 30 | 31 | |
June 2024
| Su | Mo | Tu | We | Th | Fr | Sa |
| --- | --- | --- | --- | --- | --- | --- |
| | | | | | | 1 |
| 2 | 3 | 4 | 5 | 6 | 7 | 8 |
| 9 | 10 | 11 | 12 | 13 | 14 | 15 |
| 16 | 17 | 18 | 19 | 20 | 21 | 22 |
| 23 | 24 | 25 | 26 | 27 | 28 | 29 |
| 30 | | | | | | |
July 2024
| Su | Mo | Tu | We | Th | Fr | Sa |
| --- | --- | --- | --- | --- | --- | --- |
| | 1 | 2 | 3 | 4 | 5 | 6 |
| 7 | 8 | 9 | 10 | 11 | 12 | 13 |
| 14 | 15 | 16 | 17 | 18 | 19 | 20 |
| 21 | 22 | 23 | 24 | 25 | 26 | 27 |
| 28 | 29 | 30 | 31 | | | |
August 2024
| Su | Mo | Tu | We | Th | Fr | Sa |
| --- | --- | --- | --- | --- | --- | --- |
| | | | | 1 | 2 | 3 |
| 4 | 5 | 6 | 7 | 8 | 9 | 10 |
| 11 | 12 | 13 | 14 | 15 | 16 | 17 |
| 18 | 19 | 20 | 21 | 22 | 23 | 24 |
| 25 | 26 | 27 | 28 | 29 | 30 | 31 |
September 2024
| Su | Mo | Tu | We | Th | Fr | Sa |
| --- | --- | --- | --- | --- | --- | --- |
| 1 | 2 | 3 | 4 | 5 | 6 | 7 |
| 8 | 9 | 10 | 11 | 12 | 13 | 14 |
| 15 | 16 | 17 | 18 | 19 | 20 | 21 |
| 22 | 23 | 24 | 25 | 26 | 27 | 28 |
| 29 | 30 | | | | | |
October 2024
| Su | Mo | Tu | We | Th | Fr | Sa |
| --- | --- | --- | --- | --- | --- | --- |
| | | 1 | 2 | 3 | 4 | 5 |
| 6 | 7 | 8 | 9 | 10 | 11 | 12 |
| 13 | 14 | 15 | 16 | 17 | 18 | 19 |
| 20 | 21 | 22 | 23 | 24 | 25 | 26 |
| 27 | 28 | 29 | 30 | 31 | | |
---
Bedroom 1, upper level
1 King
Bedroom 2, upper level
1 Queen
Bedroom 3, upper level
1 Queen
---
SKI ACCESS
Ski Shuttle (seasonal)

Boot Dryers
POOL, SPA & FITNESS
Private Hot Tub
PARKING AND TRANSPORTATION
4WD Vehicle Recommended in Winter

Parking - Garage/Driveway
VIEW
Mountain View

Partial Mtn and Valley View
ENTERTAINMENT
Smart TV

TV - in every bedroom

Board Games

Family Room

Foosball
GENERAL
Air Conditioning

Fireplace - Gas

Patio
KITCHEN
Stove

Toaster

Refrigerator

Coffee - Drip

Nespresso

Cooktop - Gas

Crockpot

Microwave

Dining Table - 8 seats

Dishes and Utensils

Dishwasher

Grill - BBQ

Oven

Outside Dining Area
ESSENTIALS
Shampoo

Washer

Essentials

Hair Dryers

Dryer

Iron & Board

Linens
SAFETY
Private Entrance

Carbon Monoxide Detector

Fire Extinguisher

Smoke Detector

Medical Emergency Contact provided

First Aid Kit

House Guide / Safety Manual
ACCESSIBILITY
Guest entrance wider than 32 inches

Hard Surface Smooth Driveway

Lever Handles on Doors

Hard Flooring on Main Level

Step-free bedroom access

Toilet is 17-19 in. off ground

Kitchen - Wheelchair Access Oven

Kitchen - Wheel-Under Counter or Table

Kitchen - Wheelchair Access Dishwasher

Elevated, Front-Loading Washer/Dryer
---
Highly recommend!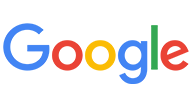 Great from booking to check out. Highly recommend.
Above and beyond expectations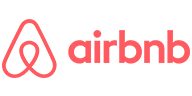 Hospitality is above and beyond expectations with Moving Mountains. I can't say more!!!
We had a wonderful time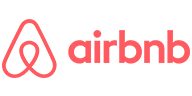 The Elkatone Chalet was well appointed, extremely clean and was conveniently located in Steamboat. We had a wonderful time and can?t wait to return. Thank you to Moving Mountains for being so easy to work with as we planned our vacation!
Great stay

My wife and I had a great stay for a quick getaway. Everything was just as as they said. The best part was the air conditioning! Really this is one of the reasons we opted for this home. We have stayed at places without air conditioning and it is not fun. There is not much off street parking but there is the garage. This is also a great location to get around without any problems. We had a great stay!
Exceptional service all around, Moving Mountains!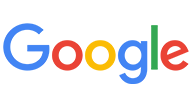 We planned a 3 week stay in Steamboat through another management company and one week before we arrived (on July 4th weekend which is one of the busiest rental weekends of the year) we were emailed by that company to say the house we were renting was being sold and our stay was cancelled. We almost had to cancel our trip but found a great house on Moving Mountains' site and we sent an email in desperation to see if we could make something work. In short, Moving Mountains saved the trip that we had been planning for almost a year. As grateful as we were for their very human understanding of our situation just a week before we were supposed to arrive, and for how fast and easy they made it for us to make the new reservation, we never could have expected how far above and beyond this team would go between the time we got there and the time we left, to make sure that it was a family trip to remember. The concierge and their recommendations were outstanding for food, activities, rental companies etc. If we ever had a question or a need, we just shot them a text and it was handled immediately. I'm in the real estate business and have never seen a management company take this level of care for anyone, and it was not just one person. We must have interacted with 5 or 6 different people there prior to and during our stay, and each person was outstanding. I never knew how much a difference a management company could make to someone who was leasing one of their properties. My expectations have now been set far too high for any other rental experience to live up to, but before booking any mountain stay in a market that Moving Mountains operates in, I will be going to them first.
Perfect!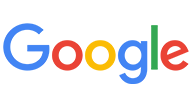 We stayed at Elkstone Chalet for my son?s spring break and we absolutely loved it. Everything about the house was perfect. The location was super convenient and we could walk to the mountain, but a shuttle service was provided by Moving Mountains. We loved the built in boot dryers in the garage and played multiple games of foosball in the game room. Moving Mountains was phenomenal in addressing transportation to and from the airport, customer service was fantastic, and the townhouse was very homey. We can?t wait to go back with the whole family. -Matt G
Heaven in the mountains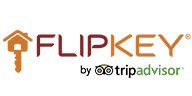 When we drive up to this home and opened the garage it Immediately gave us. A sense of the attention to detail of this townhome. The garage was as clean and well appointed as most living rooms. Then entering the home with a pure Mountain feel, walking up the steps To the main level and being greeted by a warm flowing fireplace with views out every window. No expense was spared on everything from furnishings to audio/visual technology and surround sound in the main living space and entertainment and home theater Room. What impressed us most were the uninstructed views of the mountains from every window in the home: I heard it was the original model so every upgrade was Built. The back porch faces the ski mountain and has a hot tub and even a heated infrared porch to keep you warm while barbecuing. And last but not least moving mountains made us comfortable and met Our every demand. Best value for a high end chateau! What an amazing place and We will be back because it just feels like home.
---
Have a question? Customer Questions & Answers
Want to know specifics? Ask anything about this specific property that you would like to know...
Example: "Is the balcony screened in?" or "Is there a toaster oven?"
---