Chalet Brio
Beaver Creek, CO
•
Ski-in/Ski-out - w/in 100yds
---
---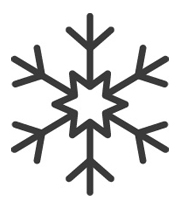 Ski In/Ski Out
Local Area Shuttle - year-round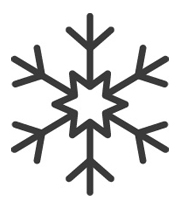 Ski Slope View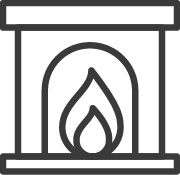 Fireplace - Wood-burning
Ultra Wifi - 200+Mbps
---
This luxury ski-in/ski-out residence is in the exclusive Highlands neighborhood of Beaver Creek. Access the Highlands Skiway beginner run for an easy ski down to the chairlift. In summer, enjoy nearby hiking trails or a short walk to shops and restaurants at Beaver Creek Village.

Clean lines and an open floor plan define the single-level living at Chalet Brio, with glamorous and thoughtful details that make this home entirely modern. Plenty of natural light from big windows opens into a large great room, complete with a wood-burning fireplace and stylish furnishings, the perfect place to catch up with friends and family. Access the patio for BBQ grilling and outdoor dining in summer, with beautiful treed and ski area views.

Cooks will enjoy the updated kitchen with its beautiful dark countertops, custom cabinetry, high-end appliances, and a spacious kitchen island with seating for five. Built-in bench seating and a table offer a cozy place close by for meals.

Down the hall, a chic primary suite enjoys a king bed, TV, mountain views, an ensuite bath with a tiled walk-in shower, and sleek vanity with double sinks. Kids will love the bunk room with a twin over full bunk, sharing the guest hallway bathroom. Near the front entrance is a classy king suite with a TV, plenty of light, and a beautiful ensuite bath with a shower/tub combination.

Chalet Brio guests have the convenient use of shared ski lockers, and a hot tub, both located right outside. From the locker room, the ski access is just a 1-minute walk to the Highlands Skiway.

Other amenities include a whole-house Sonos sound system, washer/dryer, underground garage parking, and free shuttle services. Parking is underground with a maximum height clearance of 7 feet. Parking is limited to one parking space per townhome.

Guests have access to community amenities in the Highlands Slopeside Lodge, just a 5-minute walk from Chalet Brio. Amenities include a fitness room with stunning views of the base of Beaver Creek Mountain, and a year-round outdoor pool, and hot tubs.

If you are looking for a luxury, on-mountain vacation rental, with sought-after amenities and ski access, Chalet Brio will provide everything you need for your Colorado getaway.

SHUTTLE
During your stay in Beaver Creek, you will have access to the resort's complimentary shuttle, using the convenient Village Connect App. It operates from 7am-midnight.

GUEST SERVICES
Moving Mountains has a Guest Services Team, offering full-service vacation planning assistance prior to your trip. You will be assigned a dedicated specialist who will guide you through all the activities and services available. You will also have access to our online Guest Portal where you can find extensive details about your reservation, your residence and guest services.

IN HOME AMENITIES
All Moving Mountains properties have WIFI and come fully stocked with paper products (paper towels, toilet paper, tissues), bathroom toiletries (shampoo, conditioner, body wash, hand soap), and detergents (dish, dishwasher, and laundry) as well as clean bed linens and towels. In addition, the kitchens are stocked with aluminum foil, plastic wrap, trash bags, sponges, soap, salt and pepper, coffee, tea, Nespresso, cookware, bakeware, dishes, glasses, utensils, and standard small appliances.

This home does not have air conditioning. Colorado's cool summer nights will keep this home comfortable by opening windows after the sun goes down, and then closing the windows and blinds during the day. Utilizing the overhead fans, if available, keeps airflow moving, and additional floor fans can be found in many bedroom closets. Can't live without it? A/C units may be available for rent for an additional fee.

Your Safe Home Guarantee: All Moving Mountains homes and residences are cleaned to the highest standards following the VRMA Safe Home guidelines and using cleaning products recommended by the CDC.

1,342 sq. ft.

Business License #1643
---
---
September 2023
| Su | Mo | Tu | We | Th | Fr | Sa |
| --- | --- | --- | --- | --- | --- | --- |
| | | | | | 1 | 2 |
| 3 | 4 | 5 | 6 | 7 | 8 | 9 |
| 10 | 11 | 12 | 13 | 14 | 15 | 16 |
| 17 | 18 | 19 | 20 | 21 | 22 | 23 |
| 24 | 25 | 26 | 27 | 28 | 29 | 30 |
October 2023
| Su | Mo | Tu | We | Th | Fr | Sa |
| --- | --- | --- | --- | --- | --- | --- |
| 1 | 2 | 3 | 4 | 5 | 6 | 7 |
| 8 | 9 | 10 | 11 | 12 | 13 | 14 |
| 15 | 16 | 17 | 18 | 19 | 20 | 21 |
| 22 | 23 | 24 | 25 | 26 | 27 | 28 |
| 29 | 30 | 31 | | | | |
November 2023
| Su | Mo | Tu | We | Th | Fr | Sa |
| --- | --- | --- | --- | --- | --- | --- |
| | | | 1 | 2 | 3 | 4 |
| 5 | 6 | 7 | 8 | 9 | 10 | 11 |
| 12 | 13 | 14 | 15 | 16 | 17 | 18 |
| 19 | 20 | 21 | 22 | 23 | 24 | 25 |
| 26 | 27 | 28 | 29 | 30 | | |
December 2023
| Su | Mo | Tu | We | Th | Fr | Sa |
| --- | --- | --- | --- | --- | --- | --- |
| | | | | | 1 | 2 |
| 3 | 4 | 5 | 6 | 7 | 8 | 9 |
| 10 | 11 | 12 | 13 | 14 | 15 | 16 |
| 17 | 18 | 19 | 20 | 21 | 22 | 23 |
| 24 | 25 | 26 | 27 | 28 | 29 | 30 |
| 31 | | | | | | |
January 2024
| Su | Mo | Tu | We | Th | Fr | Sa |
| --- | --- | --- | --- | --- | --- | --- |
| | 1 | 2 | 3 | 4 | 5 | 6 |
| 7 | 8 | 9 | 10 | 11 | 12 | 13 |
| 14 | 15 | 16 | 17 | 18 | 19 | 20 |
| 21 | 22 | 23 | 24 | 25 | 26 | 27 |
| 28 | 29 | 30 | 31 | | | |
February 2024
| Su | Mo | Tu | We | Th | Fr | Sa |
| --- | --- | --- | --- | --- | --- | --- |
| | | | | 1 | 2 | 3 |
| 4 | 5 | 6 | 7 | 8 | 9 | 10 |
| 11 | 12 | 13 | 14 | 15 | 16 | 17 |
| 18 | 19 | 20 | 21 | 22 | 23 | 24 |
| 25 | 26 | 27 | 28 | 29 | | |
March 2024
| Su | Mo | Tu | We | Th | Fr | Sa |
| --- | --- | --- | --- | --- | --- | --- |
| | | | | | 1 | 2 |
| 3 | 4 | 5 | 6 | 7 | 8 | 9 |
| 10 | 11 | 12 | 13 | 14 | 15 | 16 |
| 17 | 18 | 19 | 20 | 21 | 22 | 23 |
| 24 | 25 | 26 | 27 | 28 | 29 | 30 |
| 31 | | | | | | |
April 2024
| Su | Mo | Tu | We | Th | Fr | Sa |
| --- | --- | --- | --- | --- | --- | --- |
| | 1 | 2 | 3 | 4 | 5 | 6 |
| 7 | 8 | 9 | 10 | 11 | 12 | 13 |
| 14 | 15 | 16 | 17 | 18 | 19 | 20 |
| 21 | 22 | 23 | 24 | 25 | 26 | 27 |
| 28 | 29 | 30 | | | | |
May 2024
| Su | Mo | Tu | We | Th | Fr | Sa |
| --- | --- | --- | --- | --- | --- | --- |
| | | | 1 | 2 | 3 | 4 |
| 5 | 6 | 7 | 8 | 9 | 10 | 11 |
| 12 | 13 | 14 | 15 | 16 | 17 | 18 |
| 19 | 20 | 21 | 22 | 23 | 24 | 25 |
| 26 | 27 | 28 | 29 | 30 | 31 | |
June 2024
| Su | Mo | Tu | We | Th | Fr | Sa |
| --- | --- | --- | --- | --- | --- | --- |
| | | | | | | 1 |
| 2 | 3 | 4 | 5 | 6 | 7 | 8 |
| 9 | 10 | 11 | 12 | 13 | 14 | 15 |
| 16 | 17 | 18 | 19 | 20 | 21 | 22 |
| 23 | 24 | 25 | 26 | 27 | 28 | 29 |
| 30 | | | | | | |
July 2024
| Su | Mo | Tu | We | Th | Fr | Sa |
| --- | --- | --- | --- | --- | --- | --- |
| | 1 | 2 | 3 | 4 | 5 | 6 |
| 7 | 8 | 9 | 10 | 11 | 12 | 13 |
| 14 | 15 | 16 | 17 | 18 | 19 | 20 |
| 21 | 22 | 23 | 24 | 25 | 26 | 27 |
| 28 | 29 | 30 | 31 | | | |
August 2024
| Su | Mo | Tu | We | Th | Fr | Sa |
| --- | --- | --- | --- | --- | --- | --- |
| | | | | 1 | 2 | 3 |
| 4 | 5 | 6 | 7 | 8 | 9 | 10 |
| 11 | 12 | 13 | 14 | 15 | 16 | 17 |
| 18 | 19 | 20 | 21 | 22 | 23 | 24 |
| 25 | 26 | 27 | 28 | 29 | 30 | 31 |
---
Bunkroom
1 Twin over Queen Bunk
---
SKI ACCESS
Ski In/Ski Out
DISTANCE TO SLOPES
Ski-in/Ski-out - w/in 100yds
PARKING AND TRANSPORTATION
4WD Vehicle Recommended in Winter

Local Area Shuttle - year-round
VIEW
Valley View

Ski Slope View

Mountain View
COMMUNITY AMENITIES
Pool - Communal - Year-Round

Ski Locker Room - Communal

Fitness Room - Communal

Hot Tub - Communal
ENTERTAINMENT
Smart TV

Sound System (Sonos, etc.)
GENERAL
Wood-burning Stove

Balcony

Fireplace - Wood-burning
WORK FROM HOME
Ultra Wifi - 200+Mbps

Workspace
KITCHEN
Stove

Toaster

Refrigerator

Coffee - Nespresso - Large Pods

Cooktop - Electric

Microwave

Dining Table - 6 seats

Dishes and Utensils

Dishwasher

Grill - BBQ

Oven
ESSENTIALS
Shampoo

Washer

Essentials

Hair Dryers

Dryer

Iron & Board

Linens
SAFETY
Carbon Monoxide Detector

Smoke Detector

Medical Emergency Contact provided

First Aid Kit

House Guide / Safety Manual
ACCESSIBILITY
Guest entrance wider than 32 inches

Step-free guest entrance

Ramp Into Home

Hard Surface Smooth Driveway

Lever Handles on Doors

Hard Flooring on Main Level

Toilet is 17-19 in. off ground
---
Beautiful place!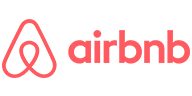 Beautiful place - really responsive team at Moving Mountains - we really enjoyed our family getaway in Beaver Creek!
Loved the Ski in and out!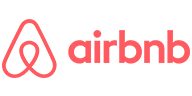 Really nice place! Such a great vibe. Loved the Ski in and out! Would love to come back!
Highly recommend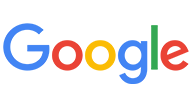 A great stay at Chalet Brio. Great access to the Village, and a clean and open apartment. Highly recommend. Thanks to the Moving Mountains team.
---
Have a question? Customer Questions & Answers
Want to know specifics? Ask anything about this specific property that you would like to know...
Example: "Is the balcony screened in?" or "Is there a toaster oven?"
---