One Steamboat Place #409: Buffalo Pass
Steamboat Springs, CO
•
Ski-in/Ski-out - w/in 100yds
---
---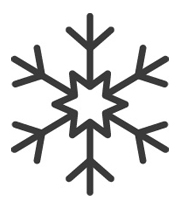 Ski In/Ski Out
Ski Shuttle (seasonal)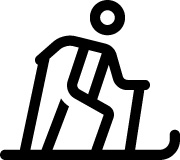 Ski Valet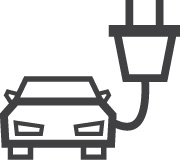 Electric Vehicle Charger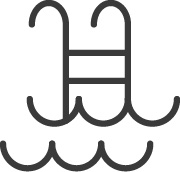 Pool - Communal - Heated
---
Buffalo Pass at One Steamboat Place offers luxury accommodations with great valley views over the entrance to the mountain village plaza and west valley. One Steamboat Place has a premier location just steps away from the gondola offering guests easy access to the ski mountain.

This private luxury residence features an open floor plan that flows from the living area to the kitchen and onto the dining area. Beautifully furnished and decorated throughout, the great room is also equipped with a large flat screen TV to provide entertainment after a full day of mountain fun.

The distinctive One Steamboat Place kitchen design is complemented by Viking appliances, stone countertops, and custom cabinetry. Additionally, you can grill out any day of the year on the built-in Viking gas grill on the deck.

There is seating for 10 at the dining table and room to seat more at the kitchen island, so whether it's a small family gathering or you plan to invite friends over for dinner there is room for all.

All One Steamboat Place residences feature rich colors, natural textures, and sumptuous fabrics throughout the home. The primary suite offers a gas fireplace and TV. A beautiful ensuite features a steam shower and a Jacuzzi tub. In Buffalo Pass, the primary and king suites each have a king bed. The third bedroom has a queen bed and a queen-over-queen bunk bed. The fourth bedroom has more bunk beds with two sets of queen over queens. All bedrooms have private bathrooms.

A service fee will apply to all guests over the age of 10, paid directly to One Steamboat Place upon checkout. The fee is subject to change.

COMMUNITY AMENITIES
Enjoy all the Timbers Resorts signature touches throughout One Steamboat Place, including exquisite gathering areas and one of the most beautiful day spas in the West. One Steamboat Place also has a state-of-the-art fitness facility, motion studio, pool, and hot tubs, family game room including a new Skee-ball machine, and a Little Tykes playroom for the younger kids. With complimentary continental breakfast and après ski, ski valet, and on-call local shuttle, the private residences at One Steamboat Place have defined the first-class experience in Steamboat.

GUEST SERVICES
Moving Mountains has a Guest Services Team, offering full-service vacation planning assistance prior to your trip. You will be assigned a dedicated specialist who will guide you through all the activities and services available. You will also have access to our online Guest Portal where you can find extensive details about your reservation, your residence and guest services.

IN HOME AMENITIES
All Moving Mountains properties have WIFI and come fully stocked with paper products (paper towels, toilet paper, tissues), bathroom toiletries (shampoo, conditioner, body wash, hand soap), and detergents (dish, dishwasher, and laundry) as well as clean bed linens and towels. In addition, the kitchens are stocked with aluminum foil, plastic wrap, trash bags, sponges, soap, salt and pepper, coffee, tea, Nespresso, cookware, bakeware, dishes, glasses, utensils, and standard small appliances.

This home enjoys air conditioning in summer.

Your Safe Home Guarantee: All Moving Mountains homes and residences are cleaned to the highest standards following the VRMA Safe Home guidelines and using cleaning products recommended by the CDC.

2,707 sq. ft
---
---
September 2023
| Su | Mo | Tu | We | Th | Fr | Sa |
| --- | --- | --- | --- | --- | --- | --- |
| | | | | | 1 | 2 |
| 3 | 4 | 5 | 6 | 7 | 8 | 9 |
| 10 | 11 | 12 | 13 | 14 | 15 | 16 |
| 17 | 18 | 19 | 20 | 21 | 22 | 23 |
| 24 | 25 | 26 | 27 | 28 | 29 | 30 |
October 2023
| Su | Mo | Tu | We | Th | Fr | Sa |
| --- | --- | --- | --- | --- | --- | --- |
| 1 | 2 | 3 | 4 | 5 | 6 | 7 |
| 8 | 9 | 10 | 11 | 12 | 13 | 14 |
| 15 | 16 | 17 | 18 | 19 | 20 | 21 |
| 22 | 23 | 24 | 25 | 26 | 27 | 28 |
| 29 | 30 | 31 | | | | |
November 2023
| Su | Mo | Tu | We | Th | Fr | Sa |
| --- | --- | --- | --- | --- | --- | --- |
| | | | 1 | 2 | 3 | 4 |
| 5 | 6 | 7 | 8 | 9 | 10 | 11 |
| 12 | 13 | 14 | 15 | 16 | 17 | 18 |
| 19 | 20 | 21 | 22 | 23 | 24 | 25 |
| 26 | 27 | 28 | 29 | 30 | | |
December 2023
| Su | Mo | Tu | We | Th | Fr | Sa |
| --- | --- | --- | --- | --- | --- | --- |
| | | | | | 1 | 2 |
| 3 | 4 | 5 | 6 | 7 | 8 | 9 |
| 10 | 11 | 12 | 13 | 14 | 15 | 16 |
| 17 | 18 | 19 | 20 | 21 | 22 | 23 |
| 24 | 25 | 26 | 27 | 28 | 29 | 30 |
| 31 | | | | | | |
January 2024
| Su | Mo | Tu | We | Th | Fr | Sa |
| --- | --- | --- | --- | --- | --- | --- |
| | 1 | 2 | 3 | 4 | 5 | 6 |
| 7 | 8 | 9 | 10 | 11 | 12 | 13 |
| 14 | 15 | 16 | 17 | 18 | 19 | 20 |
| 21 | 22 | 23 | 24 | 25 | 26 | 27 |
| 28 | 29 | 30 | 31 | | | |
February 2024
| Su | Mo | Tu | We | Th | Fr | Sa |
| --- | --- | --- | --- | --- | --- | --- |
| | | | | 1 | 2 | 3 |
| 4 | 5 | 6 | 7 | 8 | 9 | 10 |
| 11 | 12 | 13 | 14 | 15 | 16 | 17 |
| 18 | 19 | 20 | 21 | 22 | 23 | 24 |
| 25 | 26 | 27 | 28 | 29 | | |
March 2024
| Su | Mo | Tu | We | Th | Fr | Sa |
| --- | --- | --- | --- | --- | --- | --- |
| | | | | | 1 | 2 |
| 3 | 4 | 5 | 6 | 7 | 8 | 9 |
| 10 | 11 | 12 | 13 | 14 | 15 | 16 |
| 17 | 18 | 19 | 20 | 21 | 22 | 23 |
| 24 | 25 | 26 | 27 | 28 | 29 | 30 |
| 31 | | | | | | |
April 2024
| Su | Mo | Tu | We | Th | Fr | Sa |
| --- | --- | --- | --- | --- | --- | --- |
| | 1 | 2 | 3 | 4 | 5 | 6 |
| 7 | 8 | 9 | 10 | 11 | 12 | 13 |
| 14 | 15 | 16 | 17 | 18 | 19 | 20 |
| 21 | 22 | 23 | 24 | 25 | 26 | 27 |
| 28 | 29 | 30 | | | | |
May 2024
| Su | Mo | Tu | We | Th | Fr | Sa |
| --- | --- | --- | --- | --- | --- | --- |
| | | | 1 | 2 | 3 | 4 |
| 5 | 6 | 7 | 8 | 9 | 10 | 11 |
| 12 | 13 | 14 | 15 | 16 | 17 | 18 |
| 19 | 20 | 21 | 22 | 23 | 24 | 25 |
| 26 | 27 | 28 | 29 | 30 | 31 | |
June 2024
| Su | Mo | Tu | We | Th | Fr | Sa |
| --- | --- | --- | --- | --- | --- | --- |
| | | | | | | 1 |
| 2 | 3 | 4 | 5 | 6 | 7 | 8 |
| 9 | 10 | 11 | 12 | 13 | 14 | 15 |
| 16 | 17 | 18 | 19 | 20 | 21 | 22 |
| 23 | 24 | 25 | 26 | 27 | 28 | 29 |
| 30 | | | | | | |
July 2024
| Su | Mo | Tu | We | Th | Fr | Sa |
| --- | --- | --- | --- | --- | --- | --- |
| | 1 | 2 | 3 | 4 | 5 | 6 |
| 7 | 8 | 9 | 10 | 11 | 12 | 13 |
| 14 | 15 | 16 | 17 | 18 | 19 | 20 |
| 21 | 22 | 23 | 24 | 25 | 26 | 27 |
| 28 | 29 | 30 | 31 | | | |
August 2024
| Su | Mo | Tu | We | Th | Fr | Sa |
| --- | --- | --- | --- | --- | --- | --- |
| | | | | 1 | 2 | 3 |
| 4 | 5 | 6 | 7 | 8 | 9 | 10 |
| 11 | 12 | 13 | 14 | 15 | 16 | 17 |
| 18 | 19 | 20 | 21 | 22 | 23 | 24 |
| 25 | 26 | 27 | 28 | 29 | 30 | 31 |
---
Bedroom 3
1 Queen
1 Queen over Queen Bunk
Bedroom 4
2 Queen over Queen Bunk
---
SKI ACCESS
Ski Storage Room

Ski In/Ski Out

Ski Shuttle (seasonal)

Boot Dryers

Ski Valet
DISTANCE TO SLOPES
Ski-in/Ski-out - w/in 100yds
PARKING AND TRANSPORTATION
4WD Vehicle Recommended in Winter

Electric Vehicle Charger

Local Area Shuttle - winter-only

Local Area Shuttle - year-round

Parking - Garage/Driveway
VIEW
Base Area View

Valley View

Partial Mtn and Valley View
COMMUNITY AMENITIES
Pool - Communal - Year-Round

Skee-ball

Ski Locker Room - Communal

Pool - Communal - Heated

Fitness Room - Communal

Firepit - Communal

Game Room - Communal

Hot Tub - Communal
ENTERTAINMENT
Smart TV

Sound System (Sonos, etc.)

TV - in every bedroom

Board Games

Playstation
GENERAL
Balcony

Air Conditioning

Fireplace - Gas
WORK FROM HOME
Office area - no door

Standard Wifi Internet

Workspace
KITCHEN
Stove

Toaster

Blender

Refrigerator

Coffee - Drip

Coffee - Grinder

Coffee - Nespresso - Large Pods

Cooktop - Gas

Crockpot

Microwave

Dining Table - 10 seats

Mixer

Dishes and Utensils

Dishwasher

Grill - BBQ

Oven
ESSENTIALS
Elevator

Shampoo

Washer

Essentials

Hair Dryers

Dryer

Iron & Board

Linens
SAFETY
Carbon Monoxide Detector

Fire Extinguisher

Smoke Detector

Medical Emergency Contact provided

First Aid Kit

House Guide / Safety Manual
---
Excellent location and perfect stay!
Our group of 14 had a lovely stay. We had a big group and everyone was very comfortable. The staff at One Steamboat Place was so helpful and accommodating. We would love to come back!
---
Have a question? Customer Questions & Answers
Want to know specifics? Ask anything about this specific property that you would like to know...
Example: "Is the balcony screened in?" or "Is there a toaster oven?"
---