Right-O-Way Chalet
Steamboat Springs, CO
•
Ski Out Slopeside
---
---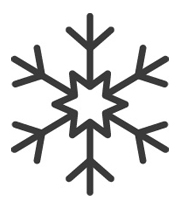 Ski In/Ski Out
Ski Shuttle (seasonal)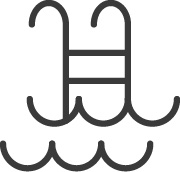 Pool - Communal - Heated
Standard Wifi Internet
---
Ski to your back porch at Right-O-Way Chalet. This cozy 4-bedroom townhome has plenty of space for a couple of families and a slopeside location that is hard to beat.

Located right on the Right-O-Way beginner ski trail, this warm and inviting chalet provides easy access on and off the mountain. When you aren't playing on the mountain you can enjoy the views from the expansive decks on every level that look right up the mountain and onto the slopes.

The central focus in the open great room is the wood-burning fireplace. Comfortable seating surrounds the fireplace and a large flat-screen TV makes it the perfect place to relax or talk about the adventures of the day.

A beautiful kitchen has been fully remodeled with high-end stainless steel appliances, a gas stove, and granite countertops. The aspiring chef will find it fully stocked with everything needed to prepare a feast for the entire family. For breakfast or apres ski drinks and appetizers while the chef prepares dinner, you can sit at the kitchen bar with seating for four. Next to the kitchen is the dining table with seating for eight. From the dining area, you can enjoy views of the fire or out to the deck and mountain beyond.

With four bedrooms, this home accommodates eight adults plus two children comfortably

On the upper level, you will find the primary bedroom with a king bed and ensuite bathroom. The second bedroom on this level has a king bed with the option of two twins, this room uses the hall bathroom. Both upper-level bedrooms have access to the beautiful deck.

On the lower level is another bedroom with a king bed with the option of two twins. This is also where you will find a fun bunkroom with three twin-over-twin bunk beds. These two bedrooms share a bathroom and have access to the lower deck.

When you are ready to explore Steamboat you can have the complimentary Moving Mountains on-call shuttle take you to the mountain village, downtown, or to the grocery store if needed during the winter. Throughout the year, you can use the community pool, hot tubs, and gym. The chalet comes with everything you will need, including a washer/dryer and high-speed WiFi.

SHUTTLE
This home enjoys complimentary use of the Moving Mountains shuttle, mid-November through mid-April, using the convenient shuttle app to schedule pickups.

GUEST SERVICES
Moving Mountains has a Guest Services Team, offering full-service vacation planning assistance prior to your trip. You will be assigned a dedicated specialist who will guide you through all the activities and services available. You will also have access to our online Guest Portal where you can find extensive details about your reservation, your residence, and guest services.

IN HOME AMENITIES
All Moving Mountains properties have WIFI and come fully stocked with paper products (paper towels, toilet paper, tissues), bathroom toiletries (shampoo, conditioner, body wash, hand soap), and detergents (dish, dishwasher, and laundry) as well as clean bed linens and towels. In addition, the kitchens are stocked with aluminum foil, plastic wrap, trash bags, sponges, soap, salt and pepper, coffee, tea, Nespresso, cookware, bakeware, dishes, glasses, utensils, and standard small appliances.

This home does not have air conditioning. Colorado's cool summer nights will keep this home comfortable by opening windows after the sun goes down, and then closing the windows and blinds during the day. Utilizing the overhead fans, if available, keeps airflow moving, and additional floor fans can be found in many bedroom closets. Can't live without it? A/C units may be available for rent for an additional fee.

Your Safe Home Guarantee: All Moving Mountains homes and residences are cleaned to the highest standards following the VRMA Safe Home guidelines and using cleaning products recommended by the CDC.

1,800 sq. ft.

STR20230610
---
---
September 2023
| Su | Mo | Tu | We | Th | Fr | Sa |
| --- | --- | --- | --- | --- | --- | --- |
| | | | | | 1 | 2 |
| 3 | 4 | 5 | 6 | 7 | 8 | 9 |
| 10 | 11 | 12 | 13 | 14 | 15 | 16 |
| 17 | 18 | 19 | 20 | 21 | 22 | 23 |
| 24 | 25 | 26 | 27 | 28 | 29 | 30 |
October 2023
| Su | Mo | Tu | We | Th | Fr | Sa |
| --- | --- | --- | --- | --- | --- | --- |
| 1 | 2 | 3 | 4 | 5 | 6 | 7 |
| 8 | 9 | 10 | 11 | 12 | 13 | 14 |
| 15 | 16 | 17 | 18 | 19 | 20 | 21 |
| 22 | 23 | 24 | 25 | 26 | 27 | 28 |
| 29 | 30 | 31 | | | | |
November 2023
| Su | Mo | Tu | We | Th | Fr | Sa |
| --- | --- | --- | --- | --- | --- | --- |
| | | | 1 | 2 | 3 | 4 |
| 5 | 6 | 7 | 8 | 9 | 10 | 11 |
| 12 | 13 | 14 | 15 | 16 | 17 | 18 |
| 19 | 20 | 21 | 22 | 23 | 24 | 25 |
| 26 | 27 | 28 | 29 | 30 | | |
December 2023
| Su | Mo | Tu | We | Th | Fr | Sa |
| --- | --- | --- | --- | --- | --- | --- |
| | | | | | 1 | 2 |
| 3 | 4 | 5 | 6 | 7 | 8 | 9 |
| 10 | 11 | 12 | 13 | 14 | 15 | 16 |
| 17 | 18 | 19 | 20 | 21 | 22 | 23 |
| 24 | 25 | 26 | 27 | 28 | 29 | 30 |
| 31 | | | | | | |
January 2024
| Su | Mo | Tu | We | Th | Fr | Sa |
| --- | --- | --- | --- | --- | --- | --- |
| | 1 | 2 | 3 | 4 | 5 | 6 |
| 7 | 8 | 9 | 10 | 11 | 12 | 13 |
| 14 | 15 | 16 | 17 | 18 | 19 | 20 |
| 21 | 22 | 23 | 24 | 25 | 26 | 27 |
| 28 | 29 | 30 | 31 | | | |
February 2024
| Su | Mo | Tu | We | Th | Fr | Sa |
| --- | --- | --- | --- | --- | --- | --- |
| | | | | 1 | 2 | 3 |
| 4 | 5 | 6 | 7 | 8 | 9 | 10 |
| 11 | 12 | 13 | 14 | 15 | 16 | 17 |
| 18 | 19 | 20 | 21 | 22 | 23 | 24 |
| 25 | 26 | 27 | 28 | 29 | | |
March 2024
| Su | Mo | Tu | We | Th | Fr | Sa |
| --- | --- | --- | --- | --- | --- | --- |
| | | | | | 1 | 2 |
| 3 | 4 | 5 | 6 | 7 | 8 | 9 |
| 10 | 11 | 12 | 13 | 14 | 15 | 16 |
| 17 | 18 | 19 | 20 | 21 | 22 | 23 |
| 24 | 25 | 26 | 27 | 28 | 29 | 30 |
| 31 | | | | | | |
April 2024
| Su | Mo | Tu | We | Th | Fr | Sa |
| --- | --- | --- | --- | --- | --- | --- |
| | 1 | 2 | 3 | 4 | 5 | 6 |
| 7 | 8 | 9 | 10 | 11 | 12 | 13 |
| 14 | 15 | 16 | 17 | 18 | 19 | 20 |
| 21 | 22 | 23 | 24 | 25 | 26 | 27 |
| 28 | 29 | 30 | | | | |
May 2024
| Su | Mo | Tu | We | Th | Fr | Sa |
| --- | --- | --- | --- | --- | --- | --- |
| | | | 1 | 2 | 3 | 4 |
| 5 | 6 | 7 | 8 | 9 | 10 | 11 |
| 12 | 13 | 14 | 15 | 16 | 17 | 18 |
| 19 | 20 | 21 | 22 | 23 | 24 | 25 |
| 26 | 27 | 28 | 29 | 30 | 31 | |
June 2024
| Su | Mo | Tu | We | Th | Fr | Sa |
| --- | --- | --- | --- | --- | --- | --- |
| | | | | | | 1 |
| 2 | 3 | 4 | 5 | 6 | 7 | 8 |
| 9 | 10 | 11 | 12 | 13 | 14 | 15 |
| 16 | 17 | 18 | 19 | 20 | 21 | 22 |
| 23 | 24 | 25 | 26 | 27 | 28 | 29 |
| 30 | | | | | | |
July 2024
| Su | Mo | Tu | We | Th | Fr | Sa |
| --- | --- | --- | --- | --- | --- | --- |
| | 1 | 2 | 3 | 4 | 5 | 6 |
| 7 | 8 | 9 | 10 | 11 | 12 | 13 |
| 14 | 15 | 16 | 17 | 18 | 19 | 20 |
| 21 | 22 | 23 | 24 | 25 | 26 | 27 |
| 28 | 29 | 30 | 31 | | | |
August 2024
| Su | Mo | Tu | We | Th | Fr | Sa |
| --- | --- | --- | --- | --- | --- | --- |
| | | | | 1 | 2 | 3 |
| 4 | 5 | 6 | 7 | 8 | 9 | 10 |
| 11 | 12 | 13 | 14 | 15 | 16 | 17 |
| 18 | 19 | 20 | 21 | 22 | 23 | 24 |
| 25 | 26 | 27 | 28 | 29 | 30 | 31 |
---
Bedroom 1, upper level
1 King
Bedroom 2, upper level
1 Split King /or (2) XL Twins
Bedroom 3, lower level
1 Split King /or (2) XL Twins
Bedroom 4, lower level
3 Twin over Twin Bunk
1 Twin Trundle
---
SKI ACCESS
Ski In/Ski Out

Ski Shuttle (seasonal)
DISTANCE TO SLOPES
Ski-in/Ski-out - w/in 100yds

Ski Out Slopeside
PARKING AND TRANSPORTATION
4WD Vehicle Recommended in Winter

Local Area Shuttle - winter-only
VIEW
Valley View

Ski Slope View

Mountain View

Partial Mtn and Valley View
COMMUNITY AMENITIES
Pool - Communal - Heated

Fitness Room - Communal

Hot Tub - Communal
ENTERTAINMENT
Smart TV

Board Games
GENERAL
Balcony

Fireplace - Wood-burning
WORK FROM HOME
Standard Wifi Internet

Workspace
KITCHEN
Stove

Toaster

Refrigerator

Coffee - Drip

Nespresso

Cooktop - Gas

Crockpot

Microwave

Mixer

Dining Table - 6 seats

Dishes and Utensils

Dishwasher

Oven

Outside Dining Area
ESSENTIALS
Shampoo

Washer

Essentials

Hair Dryers

Dryer

Iron & Board

Linens
SAFETY
Private Entrance

Carbon Monoxide Detector

Fire Extinguisher

Smoke Detector

Medical Emergency Contact provided

First Aid Kit

House Guide / Safety Manual
---
Great place

Nice place, convenient to the slopes!

Convenient location next to Right 'O Way run. The Moving Mountains property management folks are fantastic!
Perfect ski in/ski out

This was a perfect property for ski in and ski out with our multi generational family trip. Moving Mountains was amazing! They provided everything and anything we needed.
Ski in ski out Steamboat

Great place, very nice, excellent location, well equipped kitchen, would stay again, thanks!
Truly ski-in, ski-out

Truly ski in ski out, very convenient. The moving mountains staff is very accommodating.
Very accommodating

Our annual ski trip returned to Steamboat. Right of Way was accommodating for 8 guys gathering to enjoy the mountains. I wouldn?t advise too many more adults for the property for a ski trip. YMMV. 3 king bed rooms, 2 of the 3 beds can be separated and a 6 bed bunk room. With gear, the bunk room could be a bit tight. The property has a well stocked kitchen for our cooking. Jumping onto and off the slopes was easy. The management company, Moving Mountains, made everyone feel like a superstar with their shuttle service. They were always ready to offer services or advice. Beautiful views from every room and a large wrap around deck. Decks from every bedroom. Plenty of room for 2 vehicles. Perhaps more? The hot tub/pool/fitness center is a short 400yards walk down the road. Easy for us even when temps dipped below zero Fahrenheit. We even walked down to the base which was only 1.4 miles despite available shuttle service. I would stay here again.
We were truly impressed!

Amazing services by moving mountains! We had lift tickets and groceries waiting for us when we arrived. The condo was clean. We had 6 kids and 4 adults in our party and never felt cramped. True ski in - ski out. Door 2 door ski rental service was great - delivered skis and picked them up. We were truly impressed! Thank you!!
Great unit with a ski in / ski out location

Great unit with a ski in / ski out location. The Management Company is all about service - much appreciated. The Unit is well equipped, has modern appliances and is very "homey". I happily endorse this unit and it's ownership and management. If I was looking to be critical - the LR TV is a bit complicated and kept needing to be re-set. I believe the issue is the cable company.
The best vacation- right on a green slope!!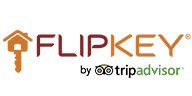 My husband and I visited in February with our two sons (2 and 4), my parents, and my brother and his girlfriend. The house was clean, comfortable, and well stocked. Our favorite part was the view of the slopes. Ski in-ski out can sometimes be misleading when trying to book a house, but this house is definitely ski in-ski out and we loved it. At the end of the day, even our two non-skiers would slide down the little hill and sit at the bottom to watch everyone come in for the day. It also made it very easy to get our little ones on the slope and was a perfect beginner run for them! The best part of the house (aside from ski in-ski out) was Moving Mountains. We booked through them and they took care of everything. I cannot say enough good things about them or their services. They answered every question I could come up with, and they booked our airport transportation (plus car seats), lift tickets, ski rentals (door2door brought them to our house), ski school, and outside activities (snow tubing, sleigh ride dinner, gave me info for hot springs shuttle). They also have a shuttle on call that took us everywhere. The drivers were always prompt, patient if we were being slow, and just so friendly. They took every bit of stress out of vacation planning for a family and made it the most enjoyable vacation I?ve taken to date. I didn?t deal with a single person there that was anything less than exceptional, and I wish I could book all of my trips through them. Bottom line.. right o way chalet was a wonderful home and location and the service we received put it over the top. We did not want to leave!
We loved the space, it was perfect for our group!

We visited over super bowl weekend, and the space was perfect for us.
Nice and practical ski condo for families

The condo is well suited for 2-3 families. It?s is a true ski-in/ski-out unit for intermediate and above skiers but novices might find themselves walking down to the ski run. The condo is not as spacious as the pictures lead one to believe. However, it is NOT cramped. It was very comfortable for our group of eight and would have been cozy with 4 more. Also, the hot tub is a bit of a hike, especially in sub-zero temps. The outstanding aspect of the property is the management company, which is super attentive and accommodating.
Fun Stay at Right-O-Way Chalet

We were 11 adults - including five 17 to 20 year olds! We've been to Steamboat many times and always enjoy it! It snowed a few inches each day which made for wonderful ski conditions. This townhouse is on the Right-O-Way green run which leads down to the base. The accommodations were very nicely appointed with nicer appliances and furnishings. The beds were all very comfortable, towels were higher quality, very nice quality soaps and shampoos, they even provided laundry detergent and drier sheets! The steam shower in the master bath was a big hit with everyone! Between the comfortable dining table seating, bar stools and living area seating, there was plenty room for all to comfortably be together. In the late afternoon, when the adults were done skiing, we'd pull chairs off the decks of our place and haul them down to the edge of the ski run with a cooler of libations and watch skiers returning at the end of the day. Some folks would stop and join us! Good times! My 75 year old mother and I tried snow shoeing for the first time at Fish Creek Falls. It was easy and the scenery was beautiful! I will try it again! The bunk room sleeps 6, but was not as spacious as it appeared in the photos on the internet - it was tight with all 3 sets of bunks touching each other! Probably more suitable for smaller children - our teenagers are all very tall which only made the space feel that much smaller. While this is a ski in/out property, it's more of a hike in/out. Getting back to the room required a good bit of polling and invariably, even if you had enough speed coming off the run to get up the hill, there was always another skier stopped on the little trail leading up to the stand of townhouses, which prevented us from getting higher up the hill before polling or walking. Skiing out was possible if you were a high intermediate skier and no one else was on the trail.
Nice, but not Ski In Ski Out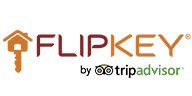 This 4 bedroom 3 bath condo is right on the Right-O-Way ski run, but it's more of a climb up/climb down. We had great snow but would have preferred better access to the run. The condo itself was very nicely appointed. Beds were comfy and it had nice appliances. The bunk room is tightly packed - it looked bigger in the photos.
great town house best location possible.

Property is in excellent condition location is perfect ski in and out. Awesome.
Very very clean!

Perfect location

We really enjoyed our stay. The townhouse is perfect. It has a beautiful view from the balcony. It was very clean and just what we expected. We would definitely recommend staying here. We were able to ski in & out from townhouse. The property management company was very nice and welcoming. Thank you!
You've got to stay at Right-O-Way Chalet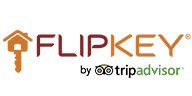 Visited Steamboat with 8 family members this past Spring Break (2 Seniors, 3 Adults, 3 young children). We could not have been happier with staying at Right-O-Way chalet managed by Moving Mountains. The Chalet has everything you need, is slope side, and very clean. The staff at Moving Mountains are what put the review at 5 star. They have their own shuttle service to take you wherever you need to go in town or own the mountain, and are extremely friendly. Shortly after we checked in a staff member stopped bye to make sure everything was in good order, and to give us a tutorial on the chalet. Would not hesitate to book from moving mountains again.
---
Have a question? Customer Questions & Answers
Want to know specifics? Ask anything about this specific property that you would like to know...
Example: "Is the balcony screened in?" or "Is there a toaster oven?"
---