Alpine Majesty
Breckenridge, CO
•
Ski Shuttle: 1-3 Mi to Ski Area
---
---
Ski Shuttle (seasonal)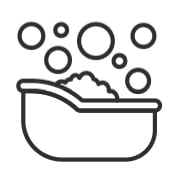 Private Hot Tub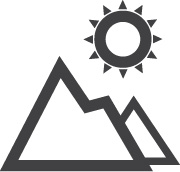 Mountain View
Pool Table
Pet Friendly
---
This home enjoys complimentary use of the Moving Mountains shuttle, mid-November through mid-April, using the convenient shuttle app to schedule pickups. Please note that the shuttle is not able to go up the driveway and will safely pick up guests at the street level.

Welcome to Alpine Majesty – a majestic mountain retreat located in a quiet Peak 7 neighborhood. Alpine Majesty features custom architecture and endless entertainment for the whole family. Enjoy views, privacy, and impressive amenities including a private hot tub while relaxing in the serene Rocky Mountains.

Alpine Majesty is spread out among five spacious levels offering guests the opportunity to slip away to enjoy a good book or afternoon nap without being disturbed. On the lowest level are three garages (parking for 5 cars total) and plenty of space to store your gear.

Up one flight is the entertainment hub of the house – the rec room – complete with a cozy den and 56" TV, unique aspen-wood billiards table, and wet bar with wine cooler, refrigerator, microwave, and bar-style seating. You'll also find additional storage for your outdoor clothing, a full bathroom, a washer and dryer, and a bunk room on this level.

Go up one level (now on the 3rd level of the home) and step into the great room which offers up views of the surrounding mountains through large windows and a beautiful stone hearth with a gas fireplace as the centerpiece of the space. Exposed log beams, copper roof accents, and beautiful hickory floors will not go unnoticed among your guests either. The deck is accessible through the great room; in the summer months, you may opt to dine al fresco at the outdoor dining table.

Through the great room, you'll find the fully equipped and open kitchen complete with breakfast bar, Viking and GE Monogram appliances, large farm sink, and sliding glass door allowing easy access to the private patio – and the BBQ gas grill. Beyond the kitchen is the sit-down dining room complete with seating for 8 and a sliding glass door and balcony. A queen bedroom will be found on the main level as well with a shared bathroom.

Up one more level (to the 4th level) are the king and queen bedroom suites – each featuring spacious ensuite bathrooms. The primary bedroom suite occupies the entire upper 5th level of the home and features a large sitting area with a love seat, sleeper sofa, and TV making this space ideal for a family with children. The private ensuite bath features moss rock and patina copper accents, two vanities, a walk-in shower with dual shower heads, and a large Jacuzzi tub.

Alpine Majesty boasts a private Peak 7 location where you'll feel a world away from the hustle and bustle on Main Street – yet a 10-minute car ride will put you at the center of wonderful restaurants, coffee shops, and nightlife, and a wide array of shops to peruse. Breck's iconic Peak 8 is only a short, 5-minute drive from the house – making it easy to access all of Peak 8's year-round activities, events, and restaurants. In addition, there are lots of great biking and hiking trails that are easily accessible from Alpine Majesty.

Four-wheel drive is required to access Alpine Majesty in the winter months.

If you're in search of privacy and relaxation in the mountains, Alpine Majesty is the perfect home for your Breckenridge vacation. With its secluded setting, beautiful views and easy access to all Breckenridge has to offer, your entire group will leave feeling refreshed – and longing for more time in the mountains.

This home is pet-friendly with an additional fee and written approval. Please contact us for details.

Alpine Majesty is spread out among 5 Levels – Please note, there are LOTS OF STAIRS.

Regretfully, weddings and events are not permitted in Moving Mountains homes.

SHUTTLE
This home enjoys complimentary use of the Moving Mountains shuttle, mid-November through mid-April, using the convenient shuttle app to schedule pickups. The use of the shuttle is on a first-come, first-served basis.

GUEST SERVICES
Moving Mountains has a Guest Services Team, offering full-service vacation planning assistance prior to your trip. You will be assigned a dedicated specialist who will guide you through all the activities and services available. You will also have access to our online Guest Portal where you can find extensive details about your reservation, your residence and guest services.

IN HOME AMENITIES
All Moving Mountains properties have WIFI and come fully stocked with paper products (paper towels, toilet paper, tissues), bathroom toiletries (shampoo, conditioner, body wash, hand soap), and detergents (dish, dishwasher, and laundry) as well as clean bed linens and towels. In addition, the kitchens are stocked with aluminum foil, plastic wrap, trash bags, sponges, soap, salt and pepper, coffee, tea, Nespresso, cookware, bakeware, dishes, glasses, utensils, and standard small appliances.

This home does not have air conditioning. Colorado's cool summer nights will keep this home comfortable by opening windows after the sun goes down, and then closing the windows and blinds during the day. Utilizing the overhead fans, if available, keeps airflow moving, and additional floor fans can be found in many bedroom closets. Can't live without it? A/C units may be available for rent for an additional fee.

Your Safe Home Guarantee: All Moving Mountains homes and residences are cleaned to the highest standards following the VRMA Safe Home guidelines and using cleaning products recommended by the CDC.

Alpine Majesty Summit County Business License No: BCA-71536

5,698 sq. ft
---
---
November 2023
| Su | Mo | Tu | We | Th | Fr | Sa |
| --- | --- | --- | --- | --- | --- | --- |
| | | | 1 | 2 | 3 | 4 |
| 5 | 6 | 7 | 8 | 9 | 10 | 11 |
| 12 | 13 | 14 | 15 | 16 | 17 | 18 |
| 19 | 20 | 21 | 22 | 23 | 24 | 25 |
| 26 | 27 | 28 | 29 | 30 | | |
December 2023
| Su | Mo | Tu | We | Th | Fr | Sa |
| --- | --- | --- | --- | --- | --- | --- |
| | | | | | 1 | 2 |
| 3 | 4 | 5 | 6 | 7 | 8 | 9 |
| 10 | 11 | 12 | 13 | 14 | 15 | 16 |
| 17 | 18 | 19 | 20 | 21 | 22 | 23 |
| 24 | 25 | 26 | 27 | 28 | 29 | 30 |
| 31 | | | | | | |
January 2024
| Su | Mo | Tu | We | Th | Fr | Sa |
| --- | --- | --- | --- | --- | --- | --- |
| | 1 | 2 | 3 | 4 | 5 | 6 |
| 7 | 8 | 9 | 10 | 11 | 12 | 13 |
| 14 | 15 | 16 | 17 | 18 | 19 | 20 |
| 21 | 22 | 23 | 24 | 25 | 26 | 27 |
| 28 | 29 | 30 | 31 | | | |
February 2024
| Su | Mo | Tu | We | Th | Fr | Sa |
| --- | --- | --- | --- | --- | --- | --- |
| | | | | 1 | 2 | 3 |
| 4 | 5 | 6 | 7 | 8 | 9 | 10 |
| 11 | 12 | 13 | 14 | 15 | 16 | 17 |
| 18 | 19 | 20 | 21 | 22 | 23 | 24 |
| 25 | 26 | 27 | 28 | 29 | | |
March 2024
| Su | Mo | Tu | We | Th | Fr | Sa |
| --- | --- | --- | --- | --- | --- | --- |
| | | | | | 1 | 2 |
| 3 | 4 | 5 | 6 | 7 | 8 | 9 |
| 10 | 11 | 12 | 13 | 14 | 15 | 16 |
| 17 | 18 | 19 | 20 | 21 | 22 | 23 |
| 24 | 25 | 26 | 27 | 28 | 29 | 30 |
| 31 | | | | | | |
April 2024
| Su | Mo | Tu | We | Th | Fr | Sa |
| --- | --- | --- | --- | --- | --- | --- |
| | 1 | 2 | 3 | 4 | 5 | 6 |
| 7 | 8 | 9 | 10 | 11 | 12 | 13 |
| 14 | 15 | 16 | 17 | 18 | 19 | 20 |
| 21 | 22 | 23 | 24 | 25 | 26 | 27 |
| 28 | 29 | 30 | | | | |
May 2024
| Su | Mo | Tu | We | Th | Fr | Sa |
| --- | --- | --- | --- | --- | --- | --- |
| | | | 1 | 2 | 3 | 4 |
| 5 | 6 | 7 | 8 | 9 | 10 | 11 |
| 12 | 13 | 14 | 15 | 16 | 17 | 18 |
| 19 | 20 | 21 | 22 | 23 | 24 | 25 |
| 26 | 27 | 28 | 29 | 30 | 31 | |
June 2024
| Su | Mo | Tu | We | Th | Fr | Sa |
| --- | --- | --- | --- | --- | --- | --- |
| | | | | | | 1 |
| 2 | 3 | 4 | 5 | 6 | 7 | 8 |
| 9 | 10 | 11 | 12 | 13 | 14 | 15 |
| 16 | 17 | 18 | 19 | 20 | 21 | 22 |
| 23 | 24 | 25 | 26 | 27 | 28 | 29 |
| 30 | | | | | | |
July 2024
| Su | Mo | Tu | We | Th | Fr | Sa |
| --- | --- | --- | --- | --- | --- | --- |
| | 1 | 2 | 3 | 4 | 5 | 6 |
| 7 | 8 | 9 | 10 | 11 | 12 | 13 |
| 14 | 15 | 16 | 17 | 18 | 19 | 20 |
| 21 | 22 | 23 | 24 | 25 | 26 | 27 |
| 28 | 29 | 30 | 31 | | | |
August 2024
| Su | Mo | Tu | We | Th | Fr | Sa |
| --- | --- | --- | --- | --- | --- | --- |
| | | | | 1 | 2 | 3 |
| 4 | 5 | 6 | 7 | 8 | 9 | 10 |
| 11 | 12 | 13 | 14 | 15 | 16 | 17 |
| 18 | 19 | 20 | 21 | 22 | 23 | 24 |
| 25 | 26 | 27 | 28 | 29 | 30 | 31 |
September 2024
| Su | Mo | Tu | We | Th | Fr | Sa |
| --- | --- | --- | --- | --- | --- | --- |
| 1 | 2 | 3 | 4 | 5 | 6 | 7 |
| 8 | 9 | 10 | 11 | 12 | 13 | 14 |
| 15 | 16 | 17 | 18 | 19 | 20 | 21 |
| 22 | 23 | 24 | 25 | 26 | 27 | 28 |
| 29 | 30 | | | | | |
October 2024
| Su | Mo | Tu | We | Th | Fr | Sa |
| --- | --- | --- | --- | --- | --- | --- |
| | | 1 | 2 | 3 | 4 | 5 |
| 6 | 7 | 8 | 9 | 10 | 11 | 12 |
| 13 | 14 | 15 | 16 | 17 | 18 | 19 |
| 20 | 21 | 22 | 23 | 24 | 25 | 26 |
| 27 | 28 | 29 | 30 | 31 | | |
---
Bedroom 1, upper level
1 King
Bedroom 2, main level
1 Queen
Bedroom 3, upper level
1 King
Bedroom 4, upper level
1 Queen
Bedroom 5, rec room level
2 Twin over Twin Bunk
Extra Bedding
1 Queen Sofa Bed
---
SKI ACCESS
Ski Shuttle (seasonal)
DISTANCE TO SLOPES
Ski Shuttle: 1-3 Mi to Ski Area
POOL, SPA & FITNESS
Private Hot Tub
PARKING AND TRANSPORTATION
4WD Vehicle Recommended in Winter

Local Area Shuttle - winter-only

Parking - Garage/Driveway
VIEW
Mountain View
ENTERTAINMENT
Pool Table

TV - in every bedroom

Board Games

Family Room
GENERAL
Balcony

Pet Friendly

Yard

Fireplace - Gas

Patio
WORK FROM HOME
High-Speed Wifi - 100+ Mbps

Workspace
KITCHEN
Stove

Toaster

Blender

Refrigerator

Coffee - Drip

Coffee - Grinder

Cooktop - Gas

Crockpot

Microwave

Mixer

Dining Table - 12+ seats

Dishes and Utensils

Dishwasher

Grill - BBQ

Oven

Outside Dining Area
ESSENTIALS
Shampoo

Washer

Essentials

Hair Dryers

Dryer

Iron & Board

Linens
SAFETY
Private Entrance

Carbon Monoxide Detector

Fire Extinguisher

Smoke Detector

Medical Emergency Contact provided

First Aid Kit

House Guide / Safety Manual
ACCESSIBILITY
Guest entrance wider than 32 inches

Hard Surface Smooth Driveway

Lever Handles on Doors

Hard Flooring on Main Level
---
We had an amazing stay.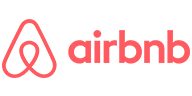 This house was perfect for our group. We had multiple small children and the layout allowed each family a different, private room. The kitchen was well stocked with kitchen utensils, even toddler plates and cups. The kitchen was large and allowed multiple people to cook and prep without running into each other. The hot tub was a perfect nightcap. I would recommend this house to any large group. We had an amazing stay.
Very nice house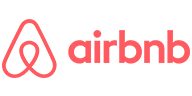 Very nice house. Lots of room and space was very spread out.
Beautiful home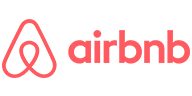 House is beautiful and well-maintained. Secluded with a few neighbors, and yet close enough to town for delivery options and quick trips to the market. The stairs are definitely noteworthy, but they did offer space for my guests.
Summer Trip

Enjoyed the entire stay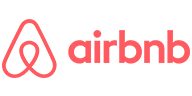 Enjoyed the entire stay, great hot tub, good hosts
Awesome house!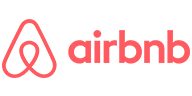 House is awesome, it?Äôs almost like a tree house. The views were great and the shuttle service was extremely convenient. Tons of space and storage
Professional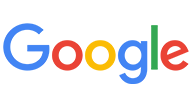 By far the most professional vacation home specialists I've ever worked with and they all bend over backward to make sure you are happy plus private shuttle services are clutch.
Perfect Getaway!

Perfect get away! Plenty of room for all! Very convenient location! Everyone should be in pretty good shape! Lots of steps!
Great way for a large crowd for a ski vacation!

Beautiful house with multiple gathering places. The house is a little off the beaten path, but the owner provided a free shuttle service to/from the ski areas and to town. We had a great time!
Great for a family reunion.

The Alpine Majesty house is amazing. We had plenty of room to spread out. The younger folks enjoyed billiards and movies in the terrace level and the older folks hung out in the kitchen, family room and outdoor patio. We found the kitchen well stocked with all utensils, pans and dishes, and easy to use. There were some maintenance issues...paint chipped in places, noisy exhaust fan in a bathroom, but nothing major. When we called for aid for a sliding glass door issue, there was a quick response from the company. This house is a dream, and I would recommend it to anyone who needs lots of space.
Alpine Majesty-" an amazing vacation home"!!

A wonderful place to entertain and relax while we celebrated our daughters wedding!
Excellent experience!

My experience with this company and especially at the Alpine Majesty home was perfect. The staff was very helpful and quick to respond, and the home was much more than we expected. Our group was able to enjoy the mountains in plenty of style. Thank you very much!
Majestic Times at Alpine Majesty

Excellent experience ! the place is amazing, fully equipped and just Awesome! My group of friends really enjoyed the Whole stay.
Alpine Majesty Stay

The house was perfect for what we were looking for. It was clean and ready for our arrival. We really loved having one of the sitting areas off the kitchen for being able to visit while making meals. Management company was responsive to our needs/requests. Overall a great stay and would come again.
Family Reunion Getaway

This house is excellent for a large gathering. It has a very good kitchen and living room for group gathering space, and the bedrooms/baths provide private get-away space. It is convenient to the ski slopes (via complementary bus service). House was clean and the team provided excellent service. AWD vehicle is important for winter access.
Fantastic Property

This property was truly unique. The views were great and the home is very well kept. We also enjoyed the hot tub on the deck - it was close to the living space and made for easy use. There was plenty of space for our entire family to spread out and relax during our stay.
Graduation Celebration

Fantastic family graduation celebration ! Beautiful home in a stellar mountain setting. There was something for everyone - hot tub, hiking , fire pit and a great surprise when a moose walked down the path !
Amazing Home!

The house was better than expected and our expectations were pretty high.
Perfect Setting for a Family Gathering

Alpine Majesty was ABSOLUTELY perfect for our stay in Breckenridge in June ~ perfect place for a family gathering - spacious, marvelous kitchen area, and ideal location ... We will definitely look at returning for future family gathering in CO!!!
Picturesque place

What a great place to house all of our family and guests. With four en suites it provided lots of privacy. Yet, there were plenty of common spaces for us all to gather. The house was very close to all the amenities we needed.
BRECK 2017

Very nice. Enjoyed the week and will definitely return in the future.
Fantastic

3 feet of snow in June and when we got there, the driveway was plowed! Fantastic house, Fantastic rental company, fantastic location. We will probably look to lease from them directly instead of VRBO. What a great experience!
Breckenridge Thanksgiving

Our Thanksgiving at Alpine Majesty was fantastic. The home was perfect for our family?s holiday retreat! Luxurious and well-appointed, it exceed our every expectation. Alpine Majesty is close to the lifts and only minutes from downtown.
Great

The team did a phenomenal job. Next time, we need to do a better job preparing for Breckenridge's extreme elevation but the accommodations could not have been nicer.
Mulit Family Perfect Vacation

Three families - six adults and six teens spent a long weekend at Alpine Majesty. The company was very thorough and easy to work with. The Hospitality App is a wonderful feature as far as keeping all rental information in one place and easy to access. The house was as lovely as the photos and in clean, great condition. Each person had enough space to have some privacy and a nice sleeping situation, while the house is well laid out with multi areas for gathering space. While the town of Breckenridge has many restuarants, we chose to cook at home most nights and had all the supplies we needed in the beautiful kitchen. The location is perfect - just 3 minutes from Peak 7 and the free town gondola, a few more to Peak 8, and barely 10 minutes to town. The large, heated garage held all our SUV's and all our ski gear - enough room for 12 pairs of skis, boots, helmuts, etc. We really appreciated the heated garage when it was time to repack the cars to leave and a snow storm had brought bitter cold temps. We just packed up in comfort inside the garage. The views are lovely, the hot tub was in great condition and a lot of fun during a big snow for the kids. No one in the group was ready to leave when it was time to go home. I would rent from them again, no question.
Wonderful Stay at he Alpine Majesty

We had an amazing stay in Breckenridge at the Majesty of the Rockies. The house was GORGEOUS! Beautiful views, nice décor and fits a large group of people. I loved all of the outdoor decks and especially the hot tub. The staff were so nice and friendly during our check in. They were able to accommodate all of our requests. They also checked in with us throughout the weekend, making sure everything was going well with the house. I would definitely use this company again! I would easily give this experience 5 stars in every category.
Wonderful stay

We had a wonderful time in Colorado, the Alpine Majesty was a very nice place to stay. We had all the comforts of home. The staff were great especially Anne slubowski (sp?) she was great and responded to our every need. Everything was clean thank you Ola cleaning staff. I suffered altitude sickness and bought a couple cans of oxygen that helped me through the first 2 days we were able see moose elk dear and got to fish and caught rainbow trout which we cooked up for an evening meal went panning for gold (we are still poor) but fun. Bike riding and shop[ping. I highly recommend any stay with them. Thanks again to all. We will definitely be staying with you again.
Breckenridge Beauty

We had a great stay at this Breckenridge home. It was clean, in great condition and was comfortable for everyone. We had 3 generations there. The grandsons stayed in the lower level bunk room and den and loved it. The balcony off each bedroom made it easy to enjoy the early mornings without disturbing others. And it was close to downtown Breckenridge. I would highly recommend this rental. Do remember that it is on multiple levels with many stairs!
Beautiful house, great management

The team was great, the house was very nice. Much attention to detail to make sure their guests were taken care of. I have rented houses that cost much more and didn't have anywhere near the service that they offered. They checked in periodically before and throughout our stay to make sure there was nothing we needed. The house was a very nice get away, extremely clean. Loved skiing Copper and Breckenridge only to come home to such a relaxing place! Would 100% stay with them again.
Great Vacation

Beautiful home, town, and vacation. Would do it again in an instant.
Alpine Majesty was magical

The house was great. Best vacation home ever. We usually vacation in Durango for summer but liked Breckenridge better. House has a lot of stairs but you get used to it. We would love to stay in this house again next year.
Amazing Views

House was amazing and very spacious! We got to see moose from the patios, and overall a quality space.
Amazing stay at Alpine Majesty

My husband and I, along with my family stayed at Alpine Majesty during our wedding week. I could not have asked for a better location or more beautiful space. The amenities were high-end and the service from staff was impeccable.
Alpine Majesty

This was our first rental experience with this company. They are top notch! A wonderful experience in Breckenridge and we will rent with them again!
Alpine Majesty-Long Ski Weekend

We enjoyed our weekend at Alpine Majesty. The house was clean and pretty well equipped(kitchen cabinets fell off a few times, but not a big deal). Our kids has the whole basement area to themselves and loved it! We also brought our dog which was a huge bonus! Customer service an communication were the best I've ever experienced with a rental and the shuttle service to Peak 8 and downtown was AMAZING! We never waited more than 15 mins and all of the drivers were so kind. Overall, a fun and easy trip up to Breck!
Alpine Majesty

It was incredible, the house had all the required spaces and accommodations needed for the week. Highly recommended, the transportation is also really good except for the road as the ubers always complain when they take you back from downtown.
It was definitely an alpine majesty

A very large and spacious house for our family of seven. We had plenty of space to work and play. Great location and easy access to town and hiking trails. A highlight of the trip was seeing to moose hanging out on our grass for a few hours. Staying for five weeks, we could have used slightly more kitchenware and barware.
Lovely house and location

Unique home in Breck with tons of space for two or more families. Lots of nooks and crannies with different entertainment spots and a nice basement level with a pool table and tv area. Pictures are accurate, and it's a beautiful location about 10 mins from downtown Breckenridge.
Awesome Breckcation

We had a great time at alpine majesty. Roomy enough for everyone. Shuttle service was a great feature. Would definitely come back.
---
Have a question? Customer Questions & Answers
Want to know specifics? Ask anything about this specific property that you would like to know...
Example: "Is the balcony screened in?" or "Is there a toaster oven?"
---