Pioneer Lodge
Beaver Creek, CO
•
Local Shuttle: 1-3 Mi to Ski Area
---
---
Ski Shuttle (seasonal)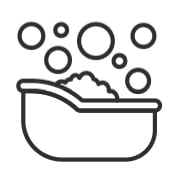 Private Hot Tub
Theater Room
Pet Friendly
Ultra Wifi - 200+Mbps
---
The exceptional Pioneer Lodge is located on Holden Road, one of Beaver Creek's most prestigious mountain neighborhoods. It offers unique luxury and exceptional beauty at every turn. Every room beckons you to enter and admire the careful attention to architecture, construction, and design. This gorgeous log home is tastefully contemporary, with loads of natural light and plenty of wow factor.

A grand porte cochére sets the tone for magnificence when you first pull up to this stunning home. A magnificent great room greets guests, featuring cathedral ceilings and a floor-to-ceiling double-sided fireplace. The adjacent dining room is just one of many gathering spots for meals as there is ample additional seating provided at the breakfast table and large kitchen island.

The chefs in the family will all want a turn working their culinary magic in this stylish and well-stocked kitchen with professional appliances, a wine refrigerator, custom cabinetry, and plentiful counter space offering multiple areas for food and happy hour prep. Eat al fresco in warmer months on the beautiful patio deck, or enjoy a soak in the private hot tub to soothe sore muscles after a big day of adventure.

A large primary suite on the upper level is a gorgeous oasis with a stone fireplace, a private patio, an office nook, a TV, and a luxurious ensuite bathroom. A beautiful private office also on the upper level makes working remotely a dream.

On the main level, a beautiful secondary king suite features a fireplace, a king bed, a sitting area, a TV, and a private ensuite with a soaking tub. On the lower level are 3 more rooms, a queen suite; a double twin bed suite; and a double bunk room suite with two full over full bunks plus a triple sink ensuite.

On the lower level, stretch out and enjoy a movie in the fun home theater with two tiers of the wall to wall couches. Kids and adults alike will compete for the number one spot in the arcade games found in the game room or at cards or board games at the card table in the lower level den with the large sofa, fireplace, and television.

This home is pet-friendly with an additional fee and written approval. Please contact us for details.

SKI ACCESS: Located just 1 mile or 4 minutes by car from the Resort, access to skiing is a cinch with Beaver Creek's Dial-A-Ride shuttle service. The Resort offers its trademark daily fresh cookies, Thursday night fireworks, seasonal activities, and of course, a mountain full of ski and hiking trails that will have you coming back year after year.

SHUTTLE
During your stay in Beaver Creek, you will have access to the resort's complimentary shuttle, using the convenient Village Connect App. It operates from 7am-midnight.

GUEST SERVICES
Moving Mountains has a Guest Services Team, offering full-service vacation planning assistance prior to your trip. You will be assigned a dedicated specialist who will guide you through all the activities and services available. You will also have access to our online Guest Portal where you can find extensive details about your reservation, your residence and guest services.

IN-HOME AMENITIES
All Moving Mountains properties have WIFI and come fully stocked with paper products (paper towels, toilet paper, tissues), bathroom toiletries (shampoo, conditioner, body wash, hand soap), and detergents (dish, dishwasher, and laundry) as well as clean bed linens and towels. In addition, the kitchens are stocked with aluminum foil, plastic wrap, trash bags, sponges, soap, salt and pepper, coffee, tea, cookware, bakeware, dishes, glasses, utensils, and standard small appliances.

This home does not have air conditioning. Colorado's cool summer nights will keep this home comfortable by opening windows after the sun goes down, and then closing the windows and blinds during the day. Utilizing the overhead fans, if available, keeps airflow moving, and additional floor fans can be found in many bedroom closets. Can't live without it? A/C units may be available for rent for an additional fee.

Your Safe Home Guarantee: All Moving Mountains homes and residences are cleaned to the highest standards following the VRMA Safe Home guidelines and using cleaning products recommended by the CDC.

7,800 sq. ft.

Business License #1643
---
---
September 2023
| Su | Mo | Tu | We | Th | Fr | Sa |
| --- | --- | --- | --- | --- | --- | --- |
| | | | | | 1 | 2 |
| 3 | 4 | 5 | 6 | 7 | 8 | 9 |
| 10 | 11 | 12 | 13 | 14 | 15 | 16 |
| 17 | 18 | 19 | 20 | 21 | 22 | 23 |
| 24 | 25 | 26 | 27 | 28 | 29 | 30 |
October 2023
| Su | Mo | Tu | We | Th | Fr | Sa |
| --- | --- | --- | --- | --- | --- | --- |
| 1 | 2 | 3 | 4 | 5 | 6 | 7 |
| 8 | 9 | 10 | 11 | 12 | 13 | 14 |
| 15 | 16 | 17 | 18 | 19 | 20 | 21 |
| 22 | 23 | 24 | 25 | 26 | 27 | 28 |
| 29 | 30 | 31 | | | | |
November 2023
| Su | Mo | Tu | We | Th | Fr | Sa |
| --- | --- | --- | --- | --- | --- | --- |
| | | | 1 | 2 | 3 | 4 |
| 5 | 6 | 7 | 8 | 9 | 10 | 11 |
| 12 | 13 | 14 | 15 | 16 | 17 | 18 |
| 19 | 20 | 21 | 22 | 23 | 24 | 25 |
| 26 | 27 | 28 | 29 | 30 | | |
December 2023
| Su | Mo | Tu | We | Th | Fr | Sa |
| --- | --- | --- | --- | --- | --- | --- |
| | | | | | 1 | 2 |
| 3 | 4 | 5 | 6 | 7 | 8 | 9 |
| 10 | 11 | 12 | 13 | 14 | 15 | 16 |
| 17 | 18 | 19 | 20 | 21 | 22 | 23 |
| 24 | 25 | 26 | 27 | 28 | 29 | 30 |
| 31 | | | | | | |
January 2024
| Su | Mo | Tu | We | Th | Fr | Sa |
| --- | --- | --- | --- | --- | --- | --- |
| | 1 | 2 | 3 | 4 | 5 | 6 |
| 7 | 8 | 9 | 10 | 11 | 12 | 13 |
| 14 | 15 | 16 | 17 | 18 | 19 | 20 |
| 21 | 22 | 23 | 24 | 25 | 26 | 27 |
| 28 | 29 | 30 | 31 | | | |
February 2024
| Su | Mo | Tu | We | Th | Fr | Sa |
| --- | --- | --- | --- | --- | --- | --- |
| | | | | 1 | 2 | 3 |
| 4 | 5 | 6 | 7 | 8 | 9 | 10 |
| 11 | 12 | 13 | 14 | 15 | 16 | 17 |
| 18 | 19 | 20 | 21 | 22 | 23 | 24 |
| 25 | 26 | 27 | 28 | 29 | | |
March 2024
| Su | Mo | Tu | We | Th | Fr | Sa |
| --- | --- | --- | --- | --- | --- | --- |
| | | | | | 1 | 2 |
| 3 | 4 | 5 | 6 | 7 | 8 | 9 |
| 10 | 11 | 12 | 13 | 14 | 15 | 16 |
| 17 | 18 | 19 | 20 | 21 | 22 | 23 |
| 24 | 25 | 26 | 27 | 28 | 29 | 30 |
| 31 | | | | | | |
April 2024
| Su | Mo | Tu | We | Th | Fr | Sa |
| --- | --- | --- | --- | --- | --- | --- |
| | 1 | 2 | 3 | 4 | 5 | 6 |
| 7 | 8 | 9 | 10 | 11 | 12 | 13 |
| 14 | 15 | 16 | 17 | 18 | 19 | 20 |
| 21 | 22 | 23 | 24 | 25 | 26 | 27 |
| 28 | 29 | 30 | | | | |
May 2024
| Su | Mo | Tu | We | Th | Fr | Sa |
| --- | --- | --- | --- | --- | --- | --- |
| | | | 1 | 2 | 3 | 4 |
| 5 | 6 | 7 | 8 | 9 | 10 | 11 |
| 12 | 13 | 14 | 15 | 16 | 17 | 18 |
| 19 | 20 | 21 | 22 | 23 | 24 | 25 |
| 26 | 27 | 28 | 29 | 30 | 31 | |
June 2024
| Su | Mo | Tu | We | Th | Fr | Sa |
| --- | --- | --- | --- | --- | --- | --- |
| | | | | | | 1 |
| 2 | 3 | 4 | 5 | 6 | 7 | 8 |
| 9 | 10 | 11 | 12 | 13 | 14 | 15 |
| 16 | 17 | 18 | 19 | 20 | 21 | 22 |
| 23 | 24 | 25 | 26 | 27 | 28 | 29 |
| 30 | | | | | | |
July 2024
| Su | Mo | Tu | We | Th | Fr | Sa |
| --- | --- | --- | --- | --- | --- | --- |
| | 1 | 2 | 3 | 4 | 5 | 6 |
| 7 | 8 | 9 | 10 | 11 | 12 | 13 |
| 14 | 15 | 16 | 17 | 18 | 19 | 20 |
| 21 | 22 | 23 | 24 | 25 | 26 | 27 |
| 28 | 29 | 30 | 31 | | | |
August 2024
| Su | Mo | Tu | We | Th | Fr | Sa |
| --- | --- | --- | --- | --- | --- | --- |
| | | | | 1 | 2 | 3 |
| 4 | 5 | 6 | 7 | 8 | 9 | 10 |
| 11 | 12 | 13 | 14 | 15 | 16 | 17 |
| 18 | 19 | 20 | 21 | 22 | 23 | 24 |
| 25 | 26 | 27 | 28 | 29 | 30 | 31 |
---
Bedroom 1, upper level
1 King
Bedroom 2, main level
1 King
Bedroom 3, lower level
1 Queen
Bedroom 4, lower level
2 Twin
Bedroom 5, lower level
2 Full over Full Bunk
---
SKI ACCESS
Ski Shuttle (seasonal)
DISTANCE TO SLOPES
Local Shuttle: 1-3 Mi to Ski Area
POOL, SPA & FITNESS
Private Hot Tub
PARKING AND TRANSPORTATION
4WD Vehicle Recommended in Winter

Local Area Shuttle - year-round

Parking - Garage/Driveway
VIEW
Valley View

Ski Slope View

Mountain View

Partial Mtn and Valley View
ENTERTAINMENT
Smart TV

Sound System (Sonos, etc.)

Board Games

Wii

Family Room

Playstation

Theater Room
GENERAL
Balcony

Pet Friendly

Yard

Fireplace - Gas

Patio
WORK FROM HOME
Office - closed door

Ultra Wifi - 200+Mbps

Workspace
KITCHEN
Stove

Toaster

Blender

Refrigerator

Coffee - Drip

Nespresso

Cooktop - Gas

Crockpot

Microwave

Dining Table - 10 seats

Mixer

Dishes and Utensils

Dishwasher

Grill - BBQ

Oven

Outside Dining Area
ESSENTIALS
Shampoo

Washer

Essentials

Hair Dryers

Dryer

Iron & Board

Linens
SAFETY
Private Entrance

Carbon Monoxide Detector

Fire Extinguisher

Smoke Detector

Medical Emergency Contact provided

First Aid Kit

House Guide / Safety Manual
ACCESSIBILITY
Guest entrance wider than 32 inches

Space for Wheelchair Van

Hard Surface Smooth Driveway

Lever Handles on Doors

Hard Flooring on Main Level

Step-free bedroom access

Minimum of 5.5 in under bed

Step-free bathroom access

Handheld Shower Head

Shower Bench or Chair

Toilet is 17-19 in. off ground

Kitchen - Wheelchair Access Microwave

Kitchen - Wheel-Under Counter or Table
---
Beautiful home

Very nice property in a terrific location. Great for our family.
Highly recommended!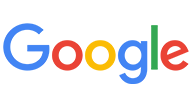 We had a group of 12 in our family. It is a beautiful home in a great location. Walkable to the resort but a very quiet neighborhood. Fun details throughout the home and very livable. The moving mountains group was very helpful in planning activities. Check-in was a breeze. Highly recommend the home and working with moving mountains.
Absolutely perfect for a large family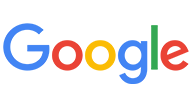 I have just returned from a wonderful week in Beaver Creek. My family of 13 stayed at "Pioneer Lodge" for a week. The house was absolutely perfect for a large family. It is located in a beautiful neighborhood and only about a 4 minute drive to Beaver Creek Village. The home was large (7800 sq ft) with 5 lovely bedrooms, a large theater room (where 2 more children could sleep), and even a video game room. The kitchen very well equipped and had top of the line appliances. Moving Mountains was a wonderful company to use for the booking. They made the booking process very easy and were very attentive during the entire week of our stay. If we had any questions or "needs" they would reply promptly. The house was exactly as pictured and described. We used their concierge service (Gaby!!) to book all of our activities (rafting, ziplining, fly fishing, rafting). We were very pleased with all of the outfitters she used and everything was very organized. I highly recommend "Moving Mountains" for your next trip to the Vail/Beaver Creek area.
Outstanding

Can't say enough about this fabulous property. We were a family of four and did not even use the lower level. Outstanding in every way!
Family va-ca

Great to be able to be together, yet spend time alone if needed. One down side is location of movie theater and proximity to kids rooms. Could watch when kids went to bed.
We loved the Pioneer Lodge

We loved the Pioneer Lodge. The property is just as pictured and we had a great time. The house is beautiful and perfect for our family vacation.
12 person family reunion/ski trip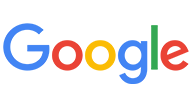 We used the home for a 12 person family reunion/ski trip. Highlights of the house were the gourmet kitchen since we enjoyed cooking every meal, the high ceiling/fireplace room (without a TV!) so we called it the reading/napping room, and the incredible media room where we watched the Olympics and the Super Bowl in style. Skiers really liked the easy access to shuttle service and hot-tub. Moving Mountains team was great to work with and responsive to all questions, service requests. Would definitely book with them again.
What you see on line is what you get and then some!

What you see on line is what you get and then some!
---
Have a question? Customer Questions & Answers
Want to know specifics? Ask anything about this specific property that you would like to know...
Example: "Is the balcony screened in?" or "Is there a toaster oven?"
---