Graystone Lodge
Steamboat Springs, CO
•
Ski Shuttle: 1-3 Mi to Ski Area
---
---
Ski Shuttle (seasonal)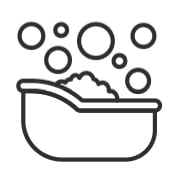 Private Hot Tub
Sauna
Fitness Room - Private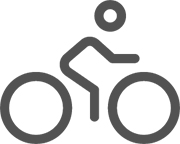 Peloton Available
---
Graystone Lodge is a spectacular mountain home overlooking the Rollingstone Ranch Golf Course at the base of the mountain area. This recently built home is loaded with extras to accompany the magnificent alpine views that wrap around you.

With five bedrooms, a generous floor plan, and expansive views, Graystone Lodge delivers "wow" throughout. Luxurious furnishings, modern appliances, and 5-star amenities abound in this spectacular home.

With vaulted ceilings, wide planked wood floors, and a rock wall fireplace, the spacious great room and picture windows provide a magnificent venue to gather at the end of a day on the mountain. Leading off this room is a superior west-facing deck that bathes in the valley views; an inspiring location for outside dining in summer.

Above the fireplace, a 50" flat-screen Apple TV and 7:1 surround sound will provide entertainment to try to compete with the views.

The fully equipped professional kitchen provides an inviting setting for the creative chef to prepare delightful meals. A gas BBQ awaits on the covered main deck, allowing you to use this year-round.

The large dining table seats 10 with five additional seats at the adjacent breakfast bar, making this a great home for entertaining and hosting a large group.

The primary suite on the main level offers a California king and a 50" TV with surround sound, a fireplace, TV, beautiful views, and an ensuite with dual sinks and a large walk-in shower.

On the lower level are two queen suites, each with plenty of windows and views, TVs, and private ensuites. A spacious king suite has a 50" TV, views, patio access, and a private ensuite. Kids will love the enormous bunk room, themed with cowboy charm, which offers three sets of twin bunks. This perfect hang-out zone has a TV, Xbox, and Blu-ray to keep everyone entertained.

The lower level of this home also offers a spectacular family room with a fireplace, billiards, a 55" TV with 7:1 surround sound, a Blu-ray DVD player, and Xbox, along with a wet bar and microwave for popcorn. Easily access a private hot tub for endless fun.

If your day on the mountain hasn't worn you out, then check out the exercise room with a Peloton exercise bike and a 50" TV. Afterward, you can relax in the adjacent dry sauna.

The spacious 2-car garage offers a rack to accommodate skis and boards, and boot dryers will have your footwear ready to go in the morning. Access to the ski mountain is easy with a quick 5-minute ride in the Moving Mountains on-call ski shuttle.

This home is equipped with a whole-house humidifying system for your comfort.

SHUTTLE
This home enjoys complimentary use of the Moving Mountains shuttle, mid-November through mid-April, using the convenient shuttle app to schedule pickups. The use of the shuttle is on a first-come, first-served basis.

GUEST SERVICES
Moving Mountains has a Guest Services Team, offering full-service vacation planning assistance prior to your trip. You will be assigned a dedicated specialist who will guide you through all the activities and services available. You will also have access to our online Guest Portal where you can find extensive details about your reservation, your residence, and guest services.

IN HOME AMENITIES
All Moving Mountains properties have WIFI and come fully stocked with paper products (paper towels, toilet paper, tissues), bathroom toiletries (shampoo, conditioner, body wash, hand soap), and detergents (dish, dishwasher, and laundry) as well as clean bed linens and towels. In addition, the kitchens are stocked with aluminum foil, plastic wrap, trash bags, sponges, soap, salt and pepper, coffee, tea, Nespresso, cookware, bakeware, dishes, glasses, utensils, and standard small appliances.

This home enjoys air conditioning in summer.

Your Safe Home Guarantee: All Moving Mountains homes and residences are cleaned to the highest standards following the VRMA Safe Home guidelines and using cleaning products recommended by the CDC.

5,689 sq. ft

VHR-14-09
STR20230509
---
---
November 2023
| Su | Mo | Tu | We | Th | Fr | Sa |
| --- | --- | --- | --- | --- | --- | --- |
| | | | 1 | 2 | 3 | 4 |
| 5 | 6 | 7 | 8 | 9 | 10 | 11 |
| 12 | 13 | 14 | 15 | 16 | 17 | 18 |
| 19 | 20 | 21 | 22 | 23 | 24 | 25 |
| 26 | 27 | 28 | 29 | 30 | | |
December 2023
| Su | Mo | Tu | We | Th | Fr | Sa |
| --- | --- | --- | --- | --- | --- | --- |
| | | | | | 1 | 2 |
| 3 | 4 | 5 | 6 | 7 | 8 | 9 |
| 10 | 11 | 12 | 13 | 14 | 15 | 16 |
| 17 | 18 | 19 | 20 | 21 | 22 | 23 |
| 24 | 25 | 26 | 27 | 28 | 29 | 30 |
| 31 | | | | | | |
January 2024
| Su | Mo | Tu | We | Th | Fr | Sa |
| --- | --- | --- | --- | --- | --- | --- |
| | 1 | 2 | 3 | 4 | 5 | 6 |
| 7 | 8 | 9 | 10 | 11 | 12 | 13 |
| 14 | 15 | 16 | 17 | 18 | 19 | 20 |
| 21 | 22 | 23 | 24 | 25 | 26 | 27 |
| 28 | 29 | 30 | 31 | | | |
February 2024
| Su | Mo | Tu | We | Th | Fr | Sa |
| --- | --- | --- | --- | --- | --- | --- |
| | | | | 1 | 2 | 3 |
| 4 | 5 | 6 | 7 | 8 | 9 | 10 |
| 11 | 12 | 13 | 14 | 15 | 16 | 17 |
| 18 | 19 | 20 | 21 | 22 | 23 | 24 |
| 25 | 26 | 27 | 28 | 29 | | |
March 2024
| Su | Mo | Tu | We | Th | Fr | Sa |
| --- | --- | --- | --- | --- | --- | --- |
| | | | | | 1 | 2 |
| 3 | 4 | 5 | 6 | 7 | 8 | 9 |
| 10 | 11 | 12 | 13 | 14 | 15 | 16 |
| 17 | 18 | 19 | 20 | 21 | 22 | 23 |
| 24 | 25 | 26 | 27 | 28 | 29 | 30 |
| 31 | | | | | | |
April 2024
| Su | Mo | Tu | We | Th | Fr | Sa |
| --- | --- | --- | --- | --- | --- | --- |
| | 1 | 2 | 3 | 4 | 5 | 6 |
| 7 | 8 | 9 | 10 | 11 | 12 | 13 |
| 14 | 15 | 16 | 17 | 18 | 19 | 20 |
| 21 | 22 | 23 | 24 | 25 | 26 | 27 |
| 28 | 29 | 30 | | | | |
May 2024
| Su | Mo | Tu | We | Th | Fr | Sa |
| --- | --- | --- | --- | --- | --- | --- |
| | | | 1 | 2 | 3 | 4 |
| 5 | 6 | 7 | 8 | 9 | 10 | 11 |
| 12 | 13 | 14 | 15 | 16 | 17 | 18 |
| 19 | 20 | 21 | 22 | 23 | 24 | 25 |
| 26 | 27 | 28 | 29 | 30 | 31 | |
June 2024
| Su | Mo | Tu | We | Th | Fr | Sa |
| --- | --- | --- | --- | --- | --- | --- |
| | | | | | | 1 |
| 2 | 3 | 4 | 5 | 6 | 7 | 8 |
| 9 | 10 | 11 | 12 | 13 | 14 | 15 |
| 16 | 17 | 18 | 19 | 20 | 21 | 22 |
| 23 | 24 | 25 | 26 | 27 | 28 | 29 |
| 30 | | | | | | |
July 2024
| Su | Mo | Tu | We | Th | Fr | Sa |
| --- | --- | --- | --- | --- | --- | --- |
| | 1 | 2 | 3 | 4 | 5 | 6 |
| 7 | 8 | 9 | 10 | 11 | 12 | 13 |
| 14 | 15 | 16 | 17 | 18 | 19 | 20 |
| 21 | 22 | 23 | 24 | 25 | 26 | 27 |
| 28 | 29 | 30 | 31 | | | |
August 2024
| Su | Mo | Tu | We | Th | Fr | Sa |
| --- | --- | --- | --- | --- | --- | --- |
| | | | | 1 | 2 | 3 |
| 4 | 5 | 6 | 7 | 8 | 9 | 10 |
| 11 | 12 | 13 | 14 | 15 | 16 | 17 |
| 18 | 19 | 20 | 21 | 22 | 23 | 24 |
| 25 | 26 | 27 | 28 | 29 | 30 | 31 |
September 2024
| Su | Mo | Tu | We | Th | Fr | Sa |
| --- | --- | --- | --- | --- | --- | --- |
| 1 | 2 | 3 | 4 | 5 | 6 | 7 |
| 8 | 9 | 10 | 11 | 12 | 13 | 14 |
| 15 | 16 | 17 | 18 | 19 | 20 | 21 |
| 22 | 23 | 24 | 25 | 26 | 27 | 28 |
| 29 | 30 | | | | | |
October 2024
| Su | Mo | Tu | We | Th | Fr | Sa |
| --- | --- | --- | --- | --- | --- | --- |
| | | 1 | 2 | 3 | 4 | 5 |
| 6 | 7 | 8 | 9 | 10 | 11 | 12 |
| 13 | 14 | 15 | 16 | 17 | 18 | 19 |
| 20 | 21 | 22 | 23 | 24 | 25 | 26 |
| 27 | 28 | 29 | 30 | 31 | | |
---
Bedroom 1, main level
1 King
Bedroom 2, lower level
1 King
Bedroom 3, lower level
1 Queen
Bedroom 4, lower level
1 Queen
Bedroom 5, lower level
3 Twin over Twin Bunk
---
SKI ACCESS
Ski Shuttle (seasonal)

Boot Dryers
DISTANCE TO SLOPES
Ski Shuttle: 1-3 Mi to Ski Area
POOL, SPA & FITNESS
Private Hot Tub

Sauna

Fitness Room - Private

Peloton Available
PARKING AND TRANSPORTATION
4WD Vehicle Recommended in Winter

Parking - Garage/Driveway
ENTERTAINMENT
Pool Table

Smart TV

Sound System (Sonos, etc.)

TV - in every bedroom

XBOX

Family Room
GENERAL
Balcony

Yard

Air Conditioning

Fireplace - Gas

Patio

Firepit - Private
WORK FROM HOME
Office - closed door

Workspace
KITCHEN
Stove

Toaster

Blender

Refrigerator

Coffee - Drip

Coffee - Keurig

Coffee - Grinder

Cooktop - Gas

Crockpot

Microwave

Mixer

Dining Table - 8 seats

2 Dishwashers

Dishes and Utensils

Dishwasher

Grill - BBQ

Oven

Outside Dining Area
ESSENTIALS
Shampoo

Washer

Essentials

Hair Dryers

Dryer

Iron & Board

Linens
SAFETY
Private Entrance

Carbon Monoxide Detector

Fire Extinguisher

Smoke Detector

Medical Emergency Contact provided

First Aid Kit

House Guide / Safety Manual
---
Great services, beautiful house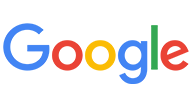 Great services in every way. Beautiful house, perfect for 11 of us. They had everything we needed in the kitchen from grilling tools to flat top cookware - it just blew us away. Magnificent views. Most impressively, when we had a snag with a car rental that wasn?Äôt picked up, instead of making us do the legwork and hassle to find out when the car was being picked up as we traveled back to Florida, they took their contact information and handled it without bothering us again. I can?Äôt wait to use Moving Mountains for our next adventure!
Extraordinary!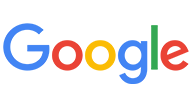 We were blown away by the property but especially the TRULY EXTRAORDINARY service provided by Moving Mountains! Thanks for an awesome trip!
Great Views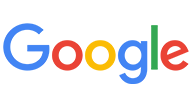 Great views quiet area . Thirty seconds from walking trail home has a very warm feeling
top notch!

I wanted to write a review of my 1 week stay at the Greystone Residence in Steamboat Springs Co.

First, the residence was as advertised and photographed ? luxurious, 5 bed/bath, all suite accommodations? The interior decorating and furnishing were top notch! We consistently stay in top-of-the-line accommodations, and this offering, did not disappoint. The amenities, from the bathrooms, to the bedding, to the kitchen, to the outside fireplaces were 1 class.

Our compliments also the Concierge organization (Moving Mountains at Steamboat Spring) providing services to the Unit. Considerable information regarding the town, restaurants and shopping were provided, as well as, calls to provide propane, etc.

Thank all for making our celebration memorable.
Spectacular Views

We rented Graystone Lodge for 6 weeks this summer. The home is a very nice with spectacular valley and mountain views.
---
Have a question? Customer Questions & Answers
Want to know specifics? Ask anything about this specific property that you would like to know...
Example: "Is the balcony screened in?" or "Is there a toaster oven?"
---