Overlook Chalet
Steamboat Springs, CO
•
Ski Shuttle: 1-3 Mi to Ski Area
---
---
Ski Shuttle (seasonal)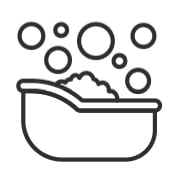 Private Hot Tub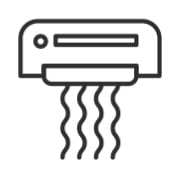 Air Conditioning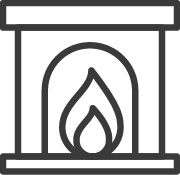 Fireplace - Gas
Standard Wifi Internet
---
True to its name, this stunning home enjoys spectacular views overlooking the Steamboat ski resort. With many windows to enjoy the view from, Overlook Chalet is the perfect luxury retreat to gather with friends and family. This home's four beautifully appointed bedroom suites provide a comfortable oasis for guests in this tranquil neighborhood that is just minutes from the ski trails.

The big views are not the only wow factor you'll notice in the great room. Vaulted ceilings, magnificent beams, rich finishes, gas fireplace, and wide-open feel highlight the beautiful craftsman style of this modern mountain home. This gorgeous great room will surely be the hub for your family's activity with ample room and seating for dining, recounting stories of the day, and relaxing. Step out onto the expansive wraparound deck to enjoy al fresco dining in warmer months with the mountain alpenglow as your backdrop.

A professionally equipped kitchen with high-end stainless steel kitchen appliances provides everything that your group will need to dine and entertain at home. A large center island provides plenty of workspace and additional seating for four onlookers.

An elegant dining table nearby seats 8, the perfect place to come together and recap the day's events.

With four king bedrooms and two bunkrooms, Overlook Chalet offers the space and luxury to easily accommodate two or three families. The incredibly spacious main-level primary suite offers mountain views, a private balcony, a steam shower, a soaking tub, a large walk-in closet, and a TV. The upper-level second king suite also includes a private balcony and a large ensuite and walk-in closet and a TV. On the upper level is a bunk room with two twin bunks suitable for small children. On the lower level are two more king bedrooms and another bunkroom with two twin-over-twin bunks the kids will love.

A large lower-level family room with a gas fireplace is the ideal space for kids of all ages to stretch out on the oversized sectional for movie night or to enjoy the shuffleboard table and arcade games. Just outside, a private hot tub awaits for a late-night soak.

Other amenities include drip and Nespresso coffee machines, TVs in every bedroom, a washer/dryer, air conditioning, an elevator, and a two-car heated garage. Four-wheel drive is required in winter months.

SHUTTLE
This home enjoys complimentary use of the Moving Mountains shuttle, mid-November through mid-April, using the convenient shuttle app to schedule pickups.

GUEST SERVICES
Moving Mountains has a Guest Services Team, offering full-service vacation planning assistance prior to your trip. You will be assigned a dedicated specialist who will guide you through all the activities and services available. You will also have access to our online Guest Portal where you can find extensive details about your reservation, your residence, and guest services.

IN HOME AMENITIES
All Moving Mountains properties have WIFI and come fully stocked with paper products (paper towels, toilet paper, tissues), bathroom toiletries (shampoo, conditioner, body wash, hand soap), and detergents (dish, dishwasher, and laundry) as well as clean bed linens and towels. In addition, the kitchens are stocked with aluminum foil, plastic wrap, trash bags, sponges, soap, salt and pepper, coffee, tea, Nespresso, cookware, bakeware, dishes, glasses, utensils, and standard small appliances.

This home enjoys air conditioning in summer.

Your Safe Home Guarantee: All Moving Mountains homes and residences are cleaned to the highest standards following the VRMA Safe Home guidelines and using cleaning products recommended by the CDC.

4,672 sq. ft.

VHR Permit: 13-04
STR20230516
---
---
November 2023
| Su | Mo | Tu | We | Th | Fr | Sa |
| --- | --- | --- | --- | --- | --- | --- |
| | | | 1 | 2 | 3 | 4 |
| 5 | 6 | 7 | 8 | 9 | 10 | 11 |
| 12 | 13 | 14 | 15 | 16 | 17 | 18 |
| 19 | 20 | 21 | 22 | 23 | 24 | 25 |
| 26 | 27 | 28 | 29 | 30 | | |
December 2023
| Su | Mo | Tu | We | Th | Fr | Sa |
| --- | --- | --- | --- | --- | --- | --- |
| | | | | | 1 | 2 |
| 3 | 4 | 5 | 6 | 7 | 8 | 9 |
| 10 | 11 | 12 | 13 | 14 | 15 | 16 |
| 17 | 18 | 19 | 20 | 21 | 22 | 23 |
| 24 | 25 | 26 | 27 | 28 | 29 | 30 |
| 31 | | | | | | |
January 2024
| Su | Mo | Tu | We | Th | Fr | Sa |
| --- | --- | --- | --- | --- | --- | --- |
| | 1 | 2 | 3 | 4 | 5 | 6 |
| 7 | 8 | 9 | 10 | 11 | 12 | 13 |
| 14 | 15 | 16 | 17 | 18 | 19 | 20 |
| 21 | 22 | 23 | 24 | 25 | 26 | 27 |
| 28 | 29 | 30 | 31 | | | |
February 2024
| Su | Mo | Tu | We | Th | Fr | Sa |
| --- | --- | --- | --- | --- | --- | --- |
| | | | | 1 | 2 | 3 |
| 4 | 5 | 6 | 7 | 8 | 9 | 10 |
| 11 | 12 | 13 | 14 | 15 | 16 | 17 |
| 18 | 19 | 20 | 21 | 22 | 23 | 24 |
| 25 | 26 | 27 | 28 | 29 | | |
March 2024
| Su | Mo | Tu | We | Th | Fr | Sa |
| --- | --- | --- | --- | --- | --- | --- |
| | | | | | 1 | 2 |
| 3 | 4 | 5 | 6 | 7 | 8 | 9 |
| 10 | 11 | 12 | 13 | 14 | 15 | 16 |
| 17 | 18 | 19 | 20 | 21 | 22 | 23 |
| 24 | 25 | 26 | 27 | 28 | 29 | 30 |
| 31 | | | | | | |
April 2024
| Su | Mo | Tu | We | Th | Fr | Sa |
| --- | --- | --- | --- | --- | --- | --- |
| | 1 | 2 | 3 | 4 | 5 | 6 |
| 7 | 8 | 9 | 10 | 11 | 12 | 13 |
| 14 | 15 | 16 | 17 | 18 | 19 | 20 |
| 21 | 22 | 23 | 24 | 25 | 26 | 27 |
| 28 | 29 | 30 | | | | |
May 2024
| Su | Mo | Tu | We | Th | Fr | Sa |
| --- | --- | --- | --- | --- | --- | --- |
| | | | 1 | 2 | 3 | 4 |
| 5 | 6 | 7 | 8 | 9 | 10 | 11 |
| 12 | 13 | 14 | 15 | 16 | 17 | 18 |
| 19 | 20 | 21 | 22 | 23 | 24 | 25 |
| 26 | 27 | 28 | 29 | 30 | 31 | |
June 2024
| Su | Mo | Tu | We | Th | Fr | Sa |
| --- | --- | --- | --- | --- | --- | --- |
| | | | | | | 1 |
| 2 | 3 | 4 | 5 | 6 | 7 | 8 |
| 9 | 10 | 11 | 12 | 13 | 14 | 15 |
| 16 | 17 | 18 | 19 | 20 | 21 | 22 |
| 23 | 24 | 25 | 26 | 27 | 28 | 29 |
| 30 | | | | | | |
July 2024
| Su | Mo | Tu | We | Th | Fr | Sa |
| --- | --- | --- | --- | --- | --- | --- |
| | 1 | 2 | 3 | 4 | 5 | 6 |
| 7 | 8 | 9 | 10 | 11 | 12 | 13 |
| 14 | 15 | 16 | 17 | 18 | 19 | 20 |
| 21 | 22 | 23 | 24 | 25 | 26 | 27 |
| 28 | 29 | 30 | 31 | | | |
August 2024
| Su | Mo | Tu | We | Th | Fr | Sa |
| --- | --- | --- | --- | --- | --- | --- |
| | | | | 1 | 2 | 3 |
| 4 | 5 | 6 | 7 | 8 | 9 | 10 |
| 11 | 12 | 13 | 14 | 15 | 16 | 17 |
| 18 | 19 | 20 | 21 | 22 | 23 | 24 |
| 25 | 26 | 27 | 28 | 29 | 30 | 31 |
September 2024
| Su | Mo | Tu | We | Th | Fr | Sa |
| --- | --- | --- | --- | --- | --- | --- |
| 1 | 2 | 3 | 4 | 5 | 6 | 7 |
| 8 | 9 | 10 | 11 | 12 | 13 | 14 |
| 15 | 16 | 17 | 18 | 19 | 20 | 21 |
| 22 | 23 | 24 | 25 | 26 | 27 | 28 |
| 29 | 30 | | | | | |
October 2024
| Su | Mo | Tu | We | Th | Fr | Sa |
| --- | --- | --- | --- | --- | --- | --- |
| | | 1 | 2 | 3 | 4 | 5 |
| 6 | 7 | 8 | 9 | 10 | 11 | 12 |
| 13 | 14 | 15 | 16 | 17 | 18 | 19 |
| 20 | 21 | 22 | 23 | 24 | 25 | 26 |
| 27 | 28 | 29 | 30 | 31 | | |
---
Bedroom 1, main level
1 King
Bedroom 2, upper level
1 King
Bedroom 3, lower level
1 King
Bedroom 4, upper level
2 Twin over Twin Bunk
Bedroom 5, lower level
1 King
Bedroom 6, lower level
2 Twin over Twin Bunk
---
SKI ACCESS
Ski Shuttle (seasonal)
DISTANCE TO SLOPES
Ski Shuttle: 1-3 Mi to Ski Area
POOL, SPA & FITNESS
Private Hot Tub
PARKING AND TRANSPORTATION
4WD Vehicle Recommended in Winter

Parking - Garage/Driveway
VIEW
Valley View

Mountain View

Partial Mtn and Valley View
ENTERTAINMENT
Smart TV

TV - in every bedroom

Board Games

Shuffleboard

Family Room
GENERAL
Balcony

Air Conditioning

Fireplace - Gas

Patio
WORK FROM HOME
Standard Wifi Internet

Workspace
KITCHEN
Stove

Toaster

Refrigerator

Coffee - Drip

Nespresso

Cooktop - Gas

Crockpot

Microwave

Dining Table - 10 seats

2 Dishwashers

Dishes and Utensils

Dishwasher

Grill - BBQ

Oven

Outside Dining Area
ESSENTIALS
Elevator

Shampoo

Washer

Essentials

Hair Dryers

Dryer

Iron & Board

Linens
SAFETY
Private Entrance

Carbon Monoxide Detector

Fire Extinguisher

Smoke Detector

Medical Emergency Contact provided

First Aid Kit

House Guide / Safety Manual
ACCESSIBILITY
Guest entrance wider than 32 inches

Space for Wheelchair Van

Hard Surface Smooth Driveway

Hard Flooring on Main Level

Minimum of 5.5 in under bed

Handheld Shower Head

Shower Bench or Chair

Toilet is 17-19 in. off ground

Kitchen - Wheelchair Access Oven

Kitchen - Wheelchair Access Microwave

Kitchen - Wheelchair Access Dishwasher
---
Great house and Five Star management from Moving Mountains

My friends and I have rented each year ski houses for our large group each for decades. Never have we had such great support from a management company. Moving Mountains made the difference for us. Thank you
Excellent!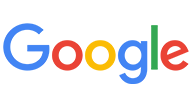 Great House for 10 guys! The guest services team was excellent. Shuttle drivers were very helpful as well. Would definitely book another trip with Moving Mountains.
Stunning Mountain Home with Views Overlooking Ski Resort - Overlook Chalet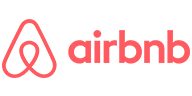 Moving Mountains is hands-down the best property management company I have ever worked with. Wonderful properties in their portfolio, Thanks MM!!!
Blown Away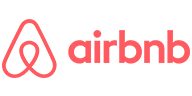 We were blown away by the hospitality of Moving Mountains. The house was incredible, clean, and we were greeted with an amazing welcome basket, information on the house and area. We travel often and were very impressed with the whole experience!
---
Have a question? Customer Questions & Answers
Want to know specifics? Ask anything about this specific property that you would like to know...
Example: "Is the balcony screened in?" or "Is there a toaster oven?"
---