---
Ski Shuttle (seasonal)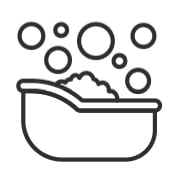 Private Hot Tub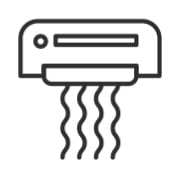 Air Conditioning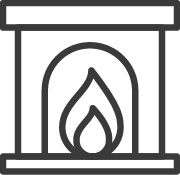 Fireplace - Gas
Standard Wifi Internet
---
Winter Castle is a delightful large home bursting with Colorado charm, close to the ski base and ideal for two or three families with bedding configurations for up to 16 guests.

Located on the mountain in a private neighborhood, Winter Castle offers privacy with easy access to skiing just minutes from your door. Recently remodeled, this home has rich mountain accents - large beams, reclaimed wood floors, custom antler railings and a stone fireplace to create a cozy luxury residence.

Your home-away-from-home includes a great room with vaulted ceilings, big screen TV and gas fireplace providing a comfortable airy setting for living, dining and entertaining during your stay. The plush leather couches invite you to relax and enjoy a good book or watch a movie.

The professionally equipped kitchen provides everything that your group will need to dine and entertain at home. A full complement of appliances, utensils and cookware will allow you to take advantage of staying in a home and not feel that you have to eat out every meal.

It's a great home for entertaining with a dining table that seats up to six with additional seating for five at the kitchen bar.

The primary bedroom on the main level is just one of five king bedrooms in this large home, three of which have private bathrooms. The lower level has a king bedroom with private bathroom and two king bedrooms that share a bathroom. On the upper level is another king with shared bath and a bunk room that has two sets of bunks and two trundle beds to sleep up to six guests – ideal for kids.

The rec room provides an additional living area with a 42" TV, Wii and a foosball table. The outdoor covered hot tub allows you to relax and soak away the stresses of a day on the mountain.

Access an exclusive large deck in warmer months for grilling, al fresco dining or to soak in the views. This home is a duplex style residence with full-time resident neighbors. The front and back outdoor spaces are accessible to all, however usage of the space is exclusively reserved for Winter Castle North rental guests at all times. Resident neighbors know this and will respect the privacy of our guests.

Winter Castle guests have use of a garage for cars and gear storage.

SHUTTLE
This home enjoys complimentary use of the Moving Mountains shuttle, mid-November through mid-April, using the convenient shuttle app to schedule pickups. The use of the shuttle is on a first-come, first-served basis.

GUEST SERVICES
Moving Mountains has a Guest Services Team, offering full-service vacation planning assistance prior to your trip. You will be assigned a dedicated specialist who will guide you through all the activities and services available. You will also have access to our online Guest Portal where you can find extensive details about your reservation, your residence and guest services.

IN HOME AMENITIES
All Moving Mountains properties have WIFI and come fully stocked with paper products (paper towels, toilet paper, tissues), bathroom toiletries (shampoo, conditioner, body wash, hand soap), and detergents (dish, dishwasher, and laundry) as well as clean bed linens and towels. In addition, the kitchens are stocked with aluminum foil, plastic wrap, trash bags, sponges, soap, salt and pepper, coffee, tea, Nespresso, cookware, bakeware, dishes, glasses, utensils, and standard small appliances.

This home enjoys air conditioning in summer.

Your Safe Home Guarantee: All Moving Mountains homes and residences are cleaned to the highest standards following the VRMA Safe Home guidelines and using cleaning products recommended by the CDC.

4,500 sq. ft.

VHR 14-14
STR20230606
---
---
November 2023
| Su | Mo | Tu | We | Th | Fr | Sa |
| --- | --- | --- | --- | --- | --- | --- |
| | | | 1 | 2 | 3 | 4 |
| 5 | 6 | 7 | 8 | 9 | 10 | 11 |
| 12 | 13 | 14 | 15 | 16 | 17 | 18 |
| 19 | 20 | 21 | 22 | 23 | 24 | 25 |
| 26 | 27 | 28 | 29 | 30 | | |
December 2023
| Su | Mo | Tu | We | Th | Fr | Sa |
| --- | --- | --- | --- | --- | --- | --- |
| | | | | | 1 | 2 |
| 3 | 4 | 5 | 6 | 7 | 8 | 9 |
| 10 | 11 | 12 | 13 | 14 | 15 | 16 |
| 17 | 18 | 19 | 20 | 21 | 22 | 23 |
| 24 | 25 | 26 | 27 | 28 | 29 | 30 |
| 31 | | | | | | |
January 2024
| Su | Mo | Tu | We | Th | Fr | Sa |
| --- | --- | --- | --- | --- | --- | --- |
| | 1 | 2 | 3 | 4 | 5 | 6 |
| 7 | 8 | 9 | 10 | 11 | 12 | 13 |
| 14 | 15 | 16 | 17 | 18 | 19 | 20 |
| 21 | 22 | 23 | 24 | 25 | 26 | 27 |
| 28 | 29 | 30 | 31 | | | |
February 2024
| Su | Mo | Tu | We | Th | Fr | Sa |
| --- | --- | --- | --- | --- | --- | --- |
| | | | | 1 | 2 | 3 |
| 4 | 5 | 6 | 7 | 8 | 9 | 10 |
| 11 | 12 | 13 | 14 | 15 | 16 | 17 |
| 18 | 19 | 20 | 21 | 22 | 23 | 24 |
| 25 | 26 | 27 | 28 | 29 | | |
March 2024
| Su | Mo | Tu | We | Th | Fr | Sa |
| --- | --- | --- | --- | --- | --- | --- |
| | | | | | 1 | 2 |
| 3 | 4 | 5 | 6 | 7 | 8 | 9 |
| 10 | 11 | 12 | 13 | 14 | 15 | 16 |
| 17 | 18 | 19 | 20 | 21 | 22 | 23 |
| 24 | 25 | 26 | 27 | 28 | 29 | 30 |
| 31 | | | | | | |
April 2024
| Su | Mo | Tu | We | Th | Fr | Sa |
| --- | --- | --- | --- | --- | --- | --- |
| | 1 | 2 | 3 | 4 | 5 | 6 |
| 7 | 8 | 9 | 10 | 11 | 12 | 13 |
| 14 | 15 | 16 | 17 | 18 | 19 | 20 |
| 21 | 22 | 23 | 24 | 25 | 26 | 27 |
| 28 | 29 | 30 | | | | |
May 2024
| Su | Mo | Tu | We | Th | Fr | Sa |
| --- | --- | --- | --- | --- | --- | --- |
| | | | 1 | 2 | 3 | 4 |
| 5 | 6 | 7 | 8 | 9 | 10 | 11 |
| 12 | 13 | 14 | 15 | 16 | 17 | 18 |
| 19 | 20 | 21 | 22 | 23 | 24 | 25 |
| 26 | 27 | 28 | 29 | 30 | 31 | |
June 2024
| Su | Mo | Tu | We | Th | Fr | Sa |
| --- | --- | --- | --- | --- | --- | --- |
| | | | | | | 1 |
| 2 | 3 | 4 | 5 | 6 | 7 | 8 |
| 9 | 10 | 11 | 12 | 13 | 14 | 15 |
| 16 | 17 | 18 | 19 | 20 | 21 | 22 |
| 23 | 24 | 25 | 26 | 27 | 28 | 29 |
| 30 | | | | | | |
July 2024
| Su | Mo | Tu | We | Th | Fr | Sa |
| --- | --- | --- | --- | --- | --- | --- |
| | 1 | 2 | 3 | 4 | 5 | 6 |
| 7 | 8 | 9 | 10 | 11 | 12 | 13 |
| 14 | 15 | 16 | 17 | 18 | 19 | 20 |
| 21 | 22 | 23 | 24 | 25 | 26 | 27 |
| 28 | 29 | 30 | 31 | | | |
August 2024
| Su | Mo | Tu | We | Th | Fr | Sa |
| --- | --- | --- | --- | --- | --- | --- |
| | | | | 1 | 2 | 3 |
| 4 | 5 | 6 | 7 | 8 | 9 | 10 |
| 11 | 12 | 13 | 14 | 15 | 16 | 17 |
| 18 | 19 | 20 | 21 | 22 | 23 | 24 |
| 25 | 26 | 27 | 28 | 29 | 30 | 31 |
September 2024
| Su | Mo | Tu | We | Th | Fr | Sa |
| --- | --- | --- | --- | --- | --- | --- |
| 1 | 2 | 3 | 4 | 5 | 6 | 7 |
| 8 | 9 | 10 | 11 | 12 | 13 | 14 |
| 15 | 16 | 17 | 18 | 19 | 20 | 21 |
| 22 | 23 | 24 | 25 | 26 | 27 | 28 |
| 29 | 30 | | | | | |
October 2024
| Su | Mo | Tu | We | Th | Fr | Sa |
| --- | --- | --- | --- | --- | --- | --- |
| | | 1 | 2 | 3 | 4 | 5 |
| 6 | 7 | 8 | 9 | 10 | 11 | 12 |
| 13 | 14 | 15 | 16 | 17 | 18 | 19 |
| 20 | 21 | 22 | 23 | 24 | 25 | 26 |
| 27 | 28 | 29 | 30 | 31 | | |
---
Extra Bedding
2 Twin Trundle
Bedroom 1, main level
1 King
Bedroom 2, upper level
1 King
Bedroom 3, upper level
2 Twin over Full Bunk
Bedroom 4, lower level
1 King
Bedroom 5, lower level
1 King
Bedroom 6, lower level
1 King
---
SKI ACCESS
Ski Shuttle (seasonal)
POOL, SPA & FITNESS
Private Hot Tub
PARKING AND TRANSPORTATION
4WD Vehicle Recommended in Winter

Parking - Garage/Driveway
ENTERTAINMENT
Smart TV

TV - in every bedroom

Board Games

Wii

Foosball
GENERAL
Balcony

Yard

Air Conditioning

Fireplace - Gas

Patio
WORK FROM HOME
Standard Wifi Internet

Workspace
KITCHEN
Stove

Toaster

Blender

Refrigerator

Coffee - Drip

Coffee - Keurig

Cooktop - Gas

Crockpot

Microwave

Dining Table - 8 seats

Dishes and Utensils

Dishwasher

Grill - BBQ

Oven
ESSENTIALS
Shampoo

Washer

Essentials

Hair Dryers

Dryer

Iron & Board

Linens
SAFETY
Private Entrance

Carbon Monoxide Detector

Fire Extinguisher

Smoke Detector

Medical Emergency Contact provided

First Aid Kit

House Guide / Safety Manual
---
Attentive management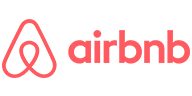 Comfortable house with a great view and attentive management. Could not ask for more.
Easy and Wonderful!

Moving Mountains did a great job hosting - they were exceptionally responsive and accommodating to requests. The shuttle was very convenient. House was great for a big group. Highly recommend.
Beautiful week!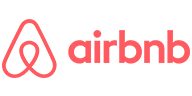 Great place to stay. Shuttle was awesome. So much snow!!! Beautiful week!
Amazing house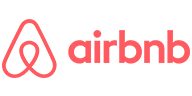 Amazing house with a great location! Communication and customer support was also top notch!
Family friendly

Accommodated our family well. Very warm, beautiful view, all you could want in this beautiful town.
Winter Wonderland

We had 3 families sharing the house and there was plenty of room for everyone. We enjoyed cooking in most nights. The shuttle service from moving mountains worked out great for our group. We will come again!
Perfect for family of 7

The house was perfect for our large family of 7 adults and 4 children. The managing agency, Moving Mountains, was the best!
Highly Recommend!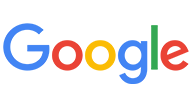 Highly recommend staying at a property with Moving Mountains! They were professional, responsive and exceeded our expectations for our winter trip in Steamboat. The house was as described on their website and was well stocked with all of the necessities. We are looking forward to renting through them in the future!
Great house and great service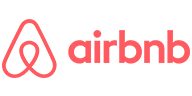 Great house and great service. Only issue was shared deck with other duplex was the only outdoor space.
Great for family vacation

We stayed for an extended family vacation. All the cousins, aunts and uncles, and grandma had a great time. Very quiet in each room. Lots of bathrooms. The hot tub was a great treat. Plenty of parking (2 spots in garage and 2 outside). We came to Steamboat to see the fireworks and the outdoor patio didn't disappoint. Close to downtown. Close to trails for people to run and bike ride.
Incredible!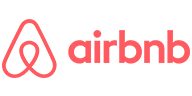 An incredible place with even better management. The place itself is in pristine condition with hotel-level amenities, but what really set apart our stay was the staff and service. Not even sure where to start as MM made the experience for our group of 12 seamless from the moment we booked this rental. You feel as if you are dealing with a large hotel chain in the way that they offer concierge services. Leading up to the rental, we were offered significant discounts on lift tickets through MM's partnership with the mountain. However, even though they could have simply offered us their discounted rates, the staff went above and beyond to find us a limited deal (Springalicious Pass) through the resort that beat their already discounted rates. **PRIVATE SHUTTLE SERVICE** In addition, they offer an on-demand private shuttle service, which proved to be a huge perk for our group of 12 as it allowed us to get around the entire resort, to restaurants and bars without ever having to drive. Finally, I left my watch there and they immediately found it and offered to ship it back to me. I've stayed in a fair number of AirBnBs, but our experience with MM was by far the best. The staff and service really made a difference and I will be actively seeking out MM properties from here on out. Thanks for everything guys!
Lovely and perfectly suited for a large family

The home is lovely and perfectly suited for a large family with children and/or multiple families. Our group consisted of ourselves, 3 grown children (2 with spouses) and 2 young children, so it was a little larger than we needed, but we couldn't find a home with fewer bedrooms that was better suited to our needs. (While the home will sleep a lot of people, one bedroom is the bunk room which sleeps 8.) The kitchen and large open family room is perfect for cooking holiday meals, and hanging out together playing games, watching football, etc. The kitchen is very well appointed. Great location and the shuttle service to the ski area and town is a plus. Overall a great place to gather family and/or friends under one roof with plenty of room for everyone to have some private space as well.
---
Have a question? Customer Questions & Answers
Want to know specifics? Ask anything about this specific property that you would like to know...
Example: "Is the balcony screened in?" or "Is there a toaster oven?"
---