---
Ski Shuttle (seasonal)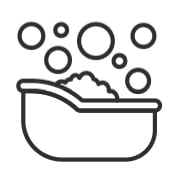 Private Hot Tub
Pet Friendly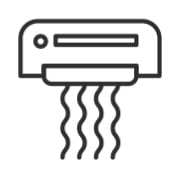 Air Conditioning
Ultra Wifi - 200+Mbps
---
Experience the delight and charm of an authentic Bavarian Chalet set in the mountains of Steamboat Springs. Senner Chalet sits perched in a private neighborhood with a grandstand view of the mountain. Authentically constructed by European craftsmen, the home boasts murals and imported furniture throughout that convey the cultural heritage of the owners – right down to the cowbells hanging over the deck

A cozy great room with beamed ceilings and a wood-burning fireplace is a central gathering room for living, dining, and entertaining. A large deck opens off the great room for outdoor grilling and enjoying the panoramic views. On the lower patio, enjoy a private hot tub soak under a starry sky.

A fully equipped kitchen with a center island and plenty of counter space provides everything that your group will need to dine and entertain at home. A full complement of appliances, utensils, and cookware, and allows you to take advantage of family meals at home.

A custom Bavarian dining table sits adjacent to the kitchen, seating up to 10 on chairs and a built-in padded bench. Open to the great room and toasty fireplace, this makes a cozy and authentic ski-chalet atmosphere to enjoy meals together while recapping the day's adventures.

On the main level, the primary king suite has a TV, deck access, and a large private ensuite with two vanities, a closet, a shower, and a soaking tub. A remodel added a sixth bedroom on this level with a twin bunk with a twin trundle underneath, and an adjacent private bathroom. Next door, guests can enjoy a large steam room, perfect after a day of adventure. A convenient laundry room lives on this level.

On the upper level, there are two beautiful king bedrooms with TVs that share a hallway bathroom. One king room also has a twin trundle, perfect for a child.

On the lower level, a comfortable family room also enjoys a wood-burning fireplace, a sitting area with a TV, a dining/game table, and a full kitchen. Also on the lower level, is one queen bedroom and a bunk room with two sets of twin bunks that share a full bathroom.

Senner Chalet offers one heated garage parking space with ample driveway parking for three to four more vehicles.

This home is pet-friendly with an additional fee and written approval. Please contact us for details.

SHUTTLE
This home enjoys complimentary use of the Moving Mountains shuttle, mid-November through mid-April, using the convenient shuttle app to schedule pickups.

GUEST SERVICES
Moving Mountains has a Guest Services Team, offering full-service vacation planning assistance prior to your trip. You will be assigned a dedicated specialist who will guide you through all the activities and services available. You will also have access to our online Guest Portal where you can find extensive details about your reservation, your residence and guest services.

IN HOME AMENITIES
All Moving Mountains properties have WIFI and come fully stocked with paper products (paper towels, toilet paper, tissues), bathroom toiletries (shampoo, conditioner, body wash, hand soap), and detergents (dish, dishwasher, and laundry) as well as clean bed linens and towels. In addition, the kitchens are stocked with aluminum foil, plastic wrap, trash bags, sponges, soap, salt and pepper, coffee, tea, Nespresso, cookware, bakeware, dishes, glasses, utensils, and standard small appliances.

This home enjoys air conditioning in summer.

Your Safe Home Guarantee: All Moving Mountains homes and residences are cleaned to the highest standards following the VRMA Safe Home guidelines and using cleaning products recommended by the CDC.

4,100 sq. ft.

VHR -08-12
STR20230576
---
---
November 2023
| Su | Mo | Tu | We | Th | Fr | Sa |
| --- | --- | --- | --- | --- | --- | --- |
| | | | 1 | 2 | 3 | 4 |
| 5 | 6 | 7 | 8 | 9 | 10 | 11 |
| 12 | 13 | 14 | 15 | 16 | 17 | 18 |
| 19 | 20 | 21 | 22 | 23 | 24 | 25 |
| 26 | 27 | 28 | 29 | 30 | | |
December 2023
| Su | Mo | Tu | We | Th | Fr | Sa |
| --- | --- | --- | --- | --- | --- | --- |
| | | | | | 1 | 2 |
| 3 | 4 | 5 | 6 | 7 | 8 | 9 |
| 10 | 11 | 12 | 13 | 14 | 15 | 16 |
| 17 | 18 | 19 | 20 | 21 | 22 | 23 |
| 24 | 25 | 26 | 27 | 28 | 29 | 30 |
| 31 | | | | | | |
January 2024
| Su | Mo | Tu | We | Th | Fr | Sa |
| --- | --- | --- | --- | --- | --- | --- |
| | 1 | 2 | 3 | 4 | 5 | 6 |
| 7 | 8 | 9 | 10 | 11 | 12 | 13 |
| 14 | 15 | 16 | 17 | 18 | 19 | 20 |
| 21 | 22 | 23 | 24 | 25 | 26 | 27 |
| 28 | 29 | 30 | 31 | | | |
February 2024
| Su | Mo | Tu | We | Th | Fr | Sa |
| --- | --- | --- | --- | --- | --- | --- |
| | | | | 1 | 2 | 3 |
| 4 | 5 | 6 | 7 | 8 | 9 | 10 |
| 11 | 12 | 13 | 14 | 15 | 16 | 17 |
| 18 | 19 | 20 | 21 | 22 | 23 | 24 |
| 25 | 26 | 27 | 28 | 29 | | |
March 2024
| Su | Mo | Tu | We | Th | Fr | Sa |
| --- | --- | --- | --- | --- | --- | --- |
| | | | | | 1 | 2 |
| 3 | 4 | 5 | 6 | 7 | 8 | 9 |
| 10 | 11 | 12 | 13 | 14 | 15 | 16 |
| 17 | 18 | 19 | 20 | 21 | 22 | 23 |
| 24 | 25 | 26 | 27 | 28 | 29 | 30 |
| 31 | | | | | | |
April 2024
| Su | Mo | Tu | We | Th | Fr | Sa |
| --- | --- | --- | --- | --- | --- | --- |
| | 1 | 2 | 3 | 4 | 5 | 6 |
| 7 | 8 | 9 | 10 | 11 | 12 | 13 |
| 14 | 15 | 16 | 17 | 18 | 19 | 20 |
| 21 | 22 | 23 | 24 | 25 | 26 | 27 |
| 28 | 29 | 30 | | | | |
May 2024
| Su | Mo | Tu | We | Th | Fr | Sa |
| --- | --- | --- | --- | --- | --- | --- |
| | | | 1 | 2 | 3 | 4 |
| 5 | 6 | 7 | 8 | 9 | 10 | 11 |
| 12 | 13 | 14 | 15 | 16 | 17 | 18 |
| 19 | 20 | 21 | 22 | 23 | 24 | 25 |
| 26 | 27 | 28 | 29 | 30 | 31 | |
June 2024
| Su | Mo | Tu | We | Th | Fr | Sa |
| --- | --- | --- | --- | --- | --- | --- |
| | | | | | | 1 |
| 2 | 3 | 4 | 5 | 6 | 7 | 8 |
| 9 | 10 | 11 | 12 | 13 | 14 | 15 |
| 16 | 17 | 18 | 19 | 20 | 21 | 22 |
| 23 | 24 | 25 | 26 | 27 | 28 | 29 |
| 30 | | | | | | |
July 2024
| Su | Mo | Tu | We | Th | Fr | Sa |
| --- | --- | --- | --- | --- | --- | --- |
| | 1 | 2 | 3 | 4 | 5 | 6 |
| 7 | 8 | 9 | 10 | 11 | 12 | 13 |
| 14 | 15 | 16 | 17 | 18 | 19 | 20 |
| 21 | 22 | 23 | 24 | 25 | 26 | 27 |
| 28 | 29 | 30 | 31 | | | |
August 2024
| Su | Mo | Tu | We | Th | Fr | Sa |
| --- | --- | --- | --- | --- | --- | --- |
| | | | | 1 | 2 | 3 |
| 4 | 5 | 6 | 7 | 8 | 9 | 10 |
| 11 | 12 | 13 | 14 | 15 | 16 | 17 |
| 18 | 19 | 20 | 21 | 22 | 23 | 24 |
| 25 | 26 | 27 | 28 | 29 | 30 | 31 |
September 2024
| Su | Mo | Tu | We | Th | Fr | Sa |
| --- | --- | --- | --- | --- | --- | --- |
| 1 | 2 | 3 | 4 | 5 | 6 | 7 |
| 8 | 9 | 10 | 11 | 12 | 13 | 14 |
| 15 | 16 | 17 | 18 | 19 | 20 | 21 |
| 22 | 23 | 24 | 25 | 26 | 27 | 28 |
| 29 | 30 | | | | | |
October 2024
| Su | Mo | Tu | We | Th | Fr | Sa |
| --- | --- | --- | --- | --- | --- | --- |
| | | 1 | 2 | 3 | 4 | 5 |
| 6 | 7 | 8 | 9 | 10 | 11 | 12 |
| 13 | 14 | 15 | 16 | 17 | 18 | 19 |
| 20 | 21 | 22 | 23 | 24 | 25 | 26 |
| 27 | 28 | 29 | 30 | 31 | | |
---
Bedroom 1, main level
1 King
Bedroom 2, upper level
1 King
1 Twin Day Bed
Bedroom 3, upper level
1 King
Bedroom 4, lower level
1 Queen
Bedroom 5, lower level
2 Twin over Twin Bunk
Bedroom 6, main level
1 Twin over Twin Bunk
1 Twin Trundle
---
SKI ACCESS
Ski Shuttle (seasonal)
POOL, SPA & FITNESS
Private Hot Tub

Sauna
PARKING AND TRANSPORTATION
4WD Vehicle Recommended in Winter

Parking - Garage/Driveway
VIEW
Valley View

Ski Slope View

Mountain View

Partial Mtn and Valley View
ENTERTAINMENT
Smart TV

Board Games

Family Room
GENERAL
Wood-burning Stove

Balcony

Pet Friendly

Yard

Air Conditioning

Fireplace - Wood-burning

Patio

Firepit - Private
WORK FROM HOME
Ultra Wifi - 200+Mbps

Desk with Chair

Office area - no door

Workspace
KITCHEN
Stove

Toaster

Blender

Refrigerator

Coffee - Drip

Coffee - Keurig

Coffee - Grinder

Cooktop - Gas

Crockpot

Microwave

Dining Table - 8 seats

Dishes and Utensils

Dishwasher

Grill - BBQ

Oven
ESSENTIALS
Shampoo

Washer

Essentials

Hair Dryers

Dryer

Iron & Board

Linens
SAFETY
Private Entrance

Carbon Monoxide Detector

Fire Extinguisher

Smoke Detector

Medical Emergency Contact provided

First Aid Kit

House Guide / Safety Manual
ACCESSIBILITY
Guest entrance wider than 32 inches

Space for Wheelchair Van

Lever Handles on Doors

Hard Flooring on Main Level

Minimum of 5.5 in under bed

Toilet is 17-19 in. off ground

Kitchen - Wheelchair Access Oven

Kitchen - Wheel-Under Counter or Table

Kitchen - Wheelchair Access Dishwasher

Elevated, Front-Loading Washer/Dryer
---
The staff were terrific.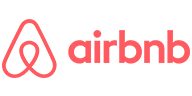 Our family celebrated Thanksgiving. The location was perfect. The staff were terrific. Make this a top choice for your extended family get-together. We will be back.
We enjoyed our stay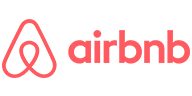 We loved staying here. The house itself is uniquely cool. The views from the property are great and the location is close to the resort base. Moving Mountains was very accommodating and super responsive. They were also knowledgeable of the area. Overall we really enjoyed this stay and would highly recommend it.
Friendly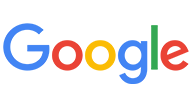 Very responsive and friendly.
Moving Mountains is Memorable!

The property, the management company, and Steamboat Springs exceeded all of our expectations! It felt like a dream weekend bc of all of the add on customer service and highly responsive staff.
Perfect!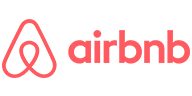 This place was perfect for my friends and me during a weekend ski trip to Steamboat! The shuttle service that was offered was fantastic. Walking to the mountain was nearly impossible but the drive was just a few minutes, not having to worry about all of us loading and unloading our cars to be able to ski was huge for us. The hosts were very proactive and helpful with everything involved in the process. The steam room was a wonderful touch and the views from the hot tub were fantastic!
Beautiful

A great memory and Moving Mountains was fantastic! Totally enjoyed the experience and would recommend it to anyone who loves to ski!
Excellent stay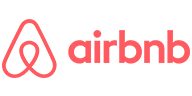 Our stay with Moving Mountains at the Senner Chalet was excellent. They were incredibly responsive and the house and shuttle service were great.
Great for large groups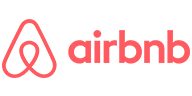 Great location. Comfortable for a large group everyone can have their own space without stepping on anyone?s toes. The shuttle service was convenient providing the advice given by the MM team was taken. The on-call texting system MM has makes resolving any issues or simply asking a question very easy and doesn?t take time out of the day to reach someone.
Wonderful time!

Our family had a wonderful time staying at the Senner Chalet. It was a beautiful home and fully loaded with all the comforts. We made dinner in the well equipped kitchen, made a roaring fire in the huge fireplace, and the hot tub views were SO amazing!
Loved the house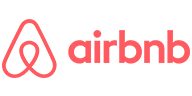 Loved the house. Great view!
Moving Mountains was absolutely wonderful to work with.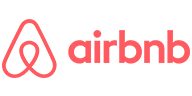 Moving Mountains was absolutely wonderful to work with. They stored our luggage for over 5 hours as we arrived too early to check in and drove us around Steamboat on their shuttle for lunch, groceries, etc until we could check in. Their recommendations for restaurants were all great. The shuttle app was super easy to use and they were always very prompt with responding to our requests for rides.
Beautiful chalet

A beautiful chalet overlooking the ski area. Large, clean, and luxurious.
Nice place

Clean, nice location and views
Loved it!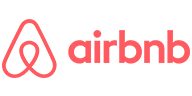 Great house, easy to get to the slopes & town with the shuttle, loved it!
Beautiful property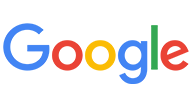 Beautiful property and building! Very modern, and extremely spacious. You can't beat the views!
Beautiful view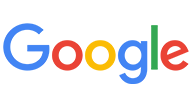 Beautiful view of the slopes
Awesome place!

Awesome Austrian style home. Everything worked great. Had a blast!
---
Have a question? Customer Questions & Answers
Want to know specifics? Ask anything about this specific property that you would like to know...
Example: "Is the balcony screened in?" or "Is there a toaster oven?"
---