A Mine Shaft
Breckenridge, CO
•
Ski-in/Ski-out - w/in 100yds
---
---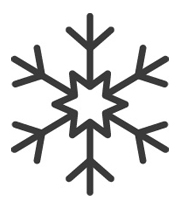 Ski In/Ski Out
Ski Shuttle (seasonal)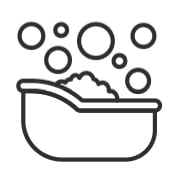 Private Hot Tub
Theater Room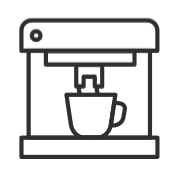 Coffee - Keurig
---
Welcome to A Mine Shaft, a spectacular six-bedroom custom-built mountain home centered around a unique mining theme and situated at the base of Peak 8 in Breckenridge. A Mine Shaft is ranked amongst the most impressive homes in Breckenridge as a 2013 Parade of Homes winner and thoughtfully crafted with vintage materials. No expense has been spared to provide the highest level of comfort, quality, and luxury. Guests will enjoy the lavish amenities including a professional-grade gourmet kitchen, theatre room, elevator, and private outdoor hot tub.

The unique architecture and tasteful design of A Mine Shaft will pique the interest of the most discerning traveler. Enter through the front door and into a large foyer offering plenty of storage space for coats & shoes, flagstone floors, a powder bath, and an adjacent mudroom with additional storage and garage access. Through the foyer, you'll discover the spacious, open-concept main level combining the kitchen, great room, and dining area with expansive mountain views as the backdrop. High-end tech features include Savant Surround Sound System and Lutron lighting for entertainment and dynamic lighting needs.

The magnificent gourmet kitchen will delight chefs of all levels and features professional-grade appliances and all the tools needed to create unforgettable meals. The island bar offers seating for 4 on comfortable leather bar stools. There is no shortage of space to store provisions in two refrigerators, one large freezer, and a butler's pantry. Additionally, there are two sinks and two dishwashers available. The adjacent breakfast nook offers seating for six and a TV. A gas grill is conveniently located on the small deck off of the kitchen.

The "Mine Shaft" centerpiece of the home is situated in the great room above the gas fireplace and is a stunning representation of an old copper mine. Above the copper mine shaft are beautiful skylights allowing for wonderful natural light all day long. The adjacent dining area offers seating for 10 at the large table, custom-made in Patagonia. The deck off of the great room offers views of Baldy Mountain and outdoor lounge furniture in the summer months.

The lower level offers endless entertainment options and plenty of space for everyone to spread out. A beautiful bar complete with full-size refrigerator, convection microwave, sink, and dishwasher will be a popular gathering spot – and an ideal place to watch over the friendly competition at the billiards table.

Or retreat to the nearby family room with a gas fireplace, large TV, and cozy seating. Beyond that, you'll discover a ping pong table, Super Chex Hockey game, and the ultimate theatre room complete with 12 recliners, cork flooring, and specialty acoustics for optimal sound quality. In the corner of the theatre room is a faux mining tunnel crafted with nails from the Breck Flume. The stone patio and private outdoor hot tub are accessible through the lower-level family room.

The ski room, also situated on the lower level, with 15 lockers and boot warmers for 28 pairs of boots is a perfect place to gear up for an exciting day of exploring the ski resort. An exterior door leads out the lower level with easy access to the Peak 8 lifts by way of a private skiway easement exclusive to the neighborhood. A washer/dryer is conveniently located in the Ski Room as is a bathroom with a large walk-in shower. An additional washer/dryer is located on the main level.

Six beautiful bedrooms are spread out among three levels. The primary bedroom suite is situated on the upper level and features a king bed, sitting area with gas fireplace, TV, and private ensuite bath with dual sinks, copper hydro tub, and separate walk-in steam shower with a large rock bench. Three additional bedrooms are located on the upper level – all with queen beds and private ensuite bathrooms. You'll also find a cozy den with a queen sleeper sofa and a TV and one of two laundry rooms on this level.

The main level is home to a king suite located just off the dining area. This bedroom suite features a king bed, TV, and private ensuite with a dual sink vanity, soaking tub, and separate walk-in rain shower.

The children of the group will be thrilled to retreat to the bunkroom situated on the lower level. This bedroom can sleep up to 8 in four queen beds set up as bunks, each with a reading light. The bunk's ensuite bath features a dual sink vanity and a large walk-in shower.

A Mine Shaft is conveniently located exceptionally close to the Peak 8 SuperChairs. Ski or walk out of the home on a skiway exclusive to the neighborhood and in minutes you are at the Colorado SuperChair, Rocky Mountain SuperChair, and Claimjumper Trail. Located on a cul-de-sac with 3 other homes on a circle road. This home includes a three-bay heated garage with parking for six cars in winter months and eight in summer months.

Four-wheel drive is REQUIRED to access A Mine Shaft in the winter months.

A Mine Shaft is next door to The Bear's Den (8 bedrooms). Larger groups such as corporate retreats or family reunions can reserve both homes.

Regretfully, weddings and events are not permitted in Moving Mountains homes.

SHUTTLE
This home enjoys complimentary use of the Moving Mountains shuttle, mid-November through mid-April, using the convenient shuttle app to schedule pickups. The use of the shuttle is on a first-come, first-served basis.

GUEST SERVICES
Moving Mountains has a Guest Services Team, offering full-service vacation planning assistance prior to your trip. You will be assigned a dedicated specialist who will guide you through all the activities and services available. You will also have access to our online Guest Portal where you can find extensive details about your reservation, your residence, and guest services.

IN HOME AMENITIES
All Moving Mountains properties have WIFI and come fully stocked with paper products (paper towels, toilet paper, tissues), bathroom toiletries (shampoo, conditioner, body wash, hand soap), and detergents (dish, dishwasher, and laundry) as well as clean bed linens and towels. In addition, the kitchens are stocked with aluminum foil, plastic wrap, trash bags, sponges, soap, salt and pepper, coffee, tea, cookware, bakeware, dishes, glasses, utensils, and standard small appliances.

This home does not have air conditioning. Colorado's cool summer nights will keep this home comfortable by opening windows after the sun goes down, and then closing the windows and blinds during the day. Utilizing the overhead fans, if available, keeps airflow moving, and additional floor fans can be found in many bedroom closets. Can't live without it? A/C units may be available for rent for an additional fee.

Your Safe Home Guarantee: All Moving Mountains homes and residences are cleaned to the highest standards following the VRMA Safe Home guidelines and using cleaning products recommended by the CDC.

A Mine Shaft Town of Breckenridge Business License No: 571830001

6,625 sq ft
---
---
September 2023
| Su | Mo | Tu | We | Th | Fr | Sa |
| --- | --- | --- | --- | --- | --- | --- |
| | | | | | 1 | 2 |
| 3 | 4 | 5 | 6 | 7 | 8 | 9 |
| 10 | 11 | 12 | 13 | 14 | 15 | 16 |
| 17 | 18 | 19 | 20 | 21 | 22 | 23 |
| 24 | 25 | 26 | 27 | 28 | 29 | 30 |
October 2023
| Su | Mo | Tu | We | Th | Fr | Sa |
| --- | --- | --- | --- | --- | --- | --- |
| 1 | 2 | 3 | 4 | 5 | 6 | 7 |
| 8 | 9 | 10 | 11 | 12 | 13 | 14 |
| 15 | 16 | 17 | 18 | 19 | 20 | 21 |
| 22 | 23 | 24 | 25 | 26 | 27 | 28 |
| 29 | 30 | 31 | | | | |
November 2023
| Su | Mo | Tu | We | Th | Fr | Sa |
| --- | --- | --- | --- | --- | --- | --- |
| | | | 1 | 2 | 3 | 4 |
| 5 | 6 | 7 | 8 | 9 | 10 | 11 |
| 12 | 13 | 14 | 15 | 16 | 17 | 18 |
| 19 | 20 | 21 | 22 | 23 | 24 | 25 |
| 26 | 27 | 28 | 29 | 30 | | |
December 2023
| Su | Mo | Tu | We | Th | Fr | Sa |
| --- | --- | --- | --- | --- | --- | --- |
| | | | | | 1 | 2 |
| 3 | 4 | 5 | 6 | 7 | 8 | 9 |
| 10 | 11 | 12 | 13 | 14 | 15 | 16 |
| 17 | 18 | 19 | 20 | 21 | 22 | 23 |
| 24 | 25 | 26 | 27 | 28 | 29 | 30 |
| 31 | | | | | | |
January 2024
| Su | Mo | Tu | We | Th | Fr | Sa |
| --- | --- | --- | --- | --- | --- | --- |
| | 1 | 2 | 3 | 4 | 5 | 6 |
| 7 | 8 | 9 | 10 | 11 | 12 | 13 |
| 14 | 15 | 16 | 17 | 18 | 19 | 20 |
| 21 | 22 | 23 | 24 | 25 | 26 | 27 |
| 28 | 29 | 30 | 31 | | | |
February 2024
| Su | Mo | Tu | We | Th | Fr | Sa |
| --- | --- | --- | --- | --- | --- | --- |
| | | | | 1 | 2 | 3 |
| 4 | 5 | 6 | 7 | 8 | 9 | 10 |
| 11 | 12 | 13 | 14 | 15 | 16 | 17 |
| 18 | 19 | 20 | 21 | 22 | 23 | 24 |
| 25 | 26 | 27 | 28 | 29 | | |
March 2024
| Su | Mo | Tu | We | Th | Fr | Sa |
| --- | --- | --- | --- | --- | --- | --- |
| | | | | | 1 | 2 |
| 3 | 4 | 5 | 6 | 7 | 8 | 9 |
| 10 | 11 | 12 | 13 | 14 | 15 | 16 |
| 17 | 18 | 19 | 20 | 21 | 22 | 23 |
| 24 | 25 | 26 | 27 | 28 | 29 | 30 |
| 31 | | | | | | |
April 2024
| Su | Mo | Tu | We | Th | Fr | Sa |
| --- | --- | --- | --- | --- | --- | --- |
| | 1 | 2 | 3 | 4 | 5 | 6 |
| 7 | 8 | 9 | 10 | 11 | 12 | 13 |
| 14 | 15 | 16 | 17 | 18 | 19 | 20 |
| 21 | 22 | 23 | 24 | 25 | 26 | 27 |
| 28 | 29 | 30 | | | | |
May 2024
| Su | Mo | Tu | We | Th | Fr | Sa |
| --- | --- | --- | --- | --- | --- | --- |
| | | | 1 | 2 | 3 | 4 |
| 5 | 6 | 7 | 8 | 9 | 10 | 11 |
| 12 | 13 | 14 | 15 | 16 | 17 | 18 |
| 19 | 20 | 21 | 22 | 23 | 24 | 25 |
| 26 | 27 | 28 | 29 | 30 | 31 | |
June 2024
| Su | Mo | Tu | We | Th | Fr | Sa |
| --- | --- | --- | --- | --- | --- | --- |
| | | | | | | 1 |
| 2 | 3 | 4 | 5 | 6 | 7 | 8 |
| 9 | 10 | 11 | 12 | 13 | 14 | 15 |
| 16 | 17 | 18 | 19 | 20 | 21 | 22 |
| 23 | 24 | 25 | 26 | 27 | 28 | 29 |
| 30 | | | | | | |
July 2024
| Su | Mo | Tu | We | Th | Fr | Sa |
| --- | --- | --- | --- | --- | --- | --- |
| | 1 | 2 | 3 | 4 | 5 | 6 |
| 7 | 8 | 9 | 10 | 11 | 12 | 13 |
| 14 | 15 | 16 | 17 | 18 | 19 | 20 |
| 21 | 22 | 23 | 24 | 25 | 26 | 27 |
| 28 | 29 | 30 | 31 | | | |
August 2024
| Su | Mo | Tu | We | Th | Fr | Sa |
| --- | --- | --- | --- | --- | --- | --- |
| | | | | 1 | 2 | 3 |
| 4 | 5 | 6 | 7 | 8 | 9 | 10 |
| 11 | 12 | 13 | 14 | 15 | 16 | 17 |
| 18 | 19 | 20 | 21 | 22 | 23 | 24 |
| 25 | 26 | 27 | 28 | 29 | 30 | 31 |
---
Bedroom 1, upper level
1 King
Bedroom 2, upper level
1 Queen
Bedroom 3, upper level
1 Queen
Bedroom 4, upper level
1 Queen
Bedroom 5, main level
1 King
Bedroom 6, lower level
2 Queen over Queen Bunk
Extra Bedding
1 Queen Sofa Bed
---
SKI ACCESS
Ski Storage Room

Ski In/Ski Out

Ski Shuttle (seasonal)

Boot Dryers
DISTANCE TO SLOPES
Ski-in/Ski-out - w/in 100yds
POOL, SPA & FITNESS
Private Hot Tub
PARKING AND TRANSPORTATION
4WD Vehicle Recommended in Winter

Parking - Garage/Driveway
VIEW
Base Area View

Ski Slope View

Mountain View

Partial Mtn and Valley View
ENTERTAINMENT
Pool Table

Smart TV

Sound System (Sonos, etc.)

TV - in every bedroom

Board Games

Family Room

Ping Pong Table

Theater Room

Foosball
GENERAL
Balcony

Fireplace - Gas

Patio

Firepit - Private
WORK FROM HOME
Office area - no door

Workspace
KITCHEN
Stove

Toaster

Blender

Toaster Oven

Refrigerator

Coffee - Drip

Coffee - Keurig

Cooktop - Gas

Crockpot

Microwave

Dining Table - 10 seats

Mixer

2 Dishwashers

Dishes and Utensils

Dishwasher

Grill - BBQ

Oven

Outside Dining Area
ESSENTIALS
Elevator

Shampoo

Washer

Essentials

Hair Dryers

Dryer

Iron & Board

Linens
SAFETY
Private Entrance

Carbon Monoxide Detector

Fire Extinguisher

Smoke Detector

Medical Emergency Contact provided

First Aid Kit

House Guide / Safety Manual
ACCESSIBILITY
Guest entrance wider than 32 inches

Space for Wheelchair Van

Hard Surface Smooth Driveway

Lever Handles on Doors

Hard Flooring on Main Level
---
Great family getaway!

We loved the convenience of staying here and not the mention the house is amazing. Great for young kids up to adults! We would most definitely book again!
Breck

Great home and fantastic view. Would stay here again.
Family vacation

This home is lovely and our children and grandchildren had a wonderful time.
Christmas at the lodge

Awesome!!!

We were a group of 5 couples with kids that stayed at A Mine Shaft January 2017. The house is beautiful, in perfect conditions, very comfortable and with space enough for all of us and the kids. A short walk to the slopes is necessary for the ski-in/ski-out access but doable with small kids (4-10 years). Highly recommended!!!
Mine Shaft stay

Had a great time would highly recommend!
July 4th weekend stay.

It was a great stay with everything we could have asked for. The attention to detail on the house construction was refreshing to see.
Over the Top Experience

When one is planning a family vacation for the entire family you want to make sure everything is as close to perfect as you can get and especially when it comes to our entire family staying together in one house. The "Mine Shaft" home was more than we could have dreamed of and had everything a family could ask for. Plenty of room for each family (there were 4 families & 17 people total) with entertainment for everyone. The photos and description on the internet did not do the home justice and this company did a great job having everything ready for us. Can't wait to do this again.
World Class Home

This is an awesome house right on the mountain! We had a great time and had plenty of room for 4 families. I would highly recommend this house!!
Amazing house in gorgeous Colorado

We had a fabulous tiime in this gorgeous home. It was spectacular! The home is luxurious and had has everything you could wish for. Great for families and friends!
Perfect Mountain Getaway

This ski in/ski out home was a perfect fit for our group. We had four families and everyone had plenty of space. The best part was it was just a few short steps to Peak 8 base. The children enjoyed the basement as their own space. They had a theater room, billiards and ping pong. Overall this was a very clean and well maintained property. We will definitely stay there again!
Awesome Place!

With 19 family members this was a fabulous place with plenty of room. The gorgeous decor was breathtaking, comfortable and very clean. Located at Peak 8 was a great location to walk most everywhere we wanted to go. This company was on the spot to help with any questions or problems that came up. I would certainly rent again should the opportunity arise.
Beautiful home with location location with gorgeous views.

Easy instructions made settling in a breeze. The home is breath taking with gorgeous detail to design and function. We loved the copper tub and master steam shower and the pool table and hot tub made for great nights.
Return Stay

This was our second time renting the Mine Shaft. We were here in 2017.
First Class Home

The house was first class, great location, and the company was very responsive to any needs we had. Only constructive feedback we had was that there seemed to be pillows missing from some of the couches or furniture. Maybe they weren't supposed to be there but there were beautiful large pieces of furniture and the pillows would have made them a little cozier. Overall the place was exceptional and we would love to go back.
Great Getaway

Perfect location, perfect house for skiing and family fun. I would definitely recommend this house. It was very comfortable for a family ski trip. The company was also very attentive and I wouldn't hesitate to rent from them again.
As advertised!

This house is fantastic. Great for a group, and the downstairs bar, theater, billiards, ping pong and jacuzzi area is perfect for family or friends. Very comfortable, well maintained and well located.
Great House in Breckinridge!

Great family property with wonderful amenities and plenty of room to enjoy making memories!
Great Home for Kids and Teens!

We had a wonderful time at the house! The home's location near the gondola allowed easy access to town for our teenage kids. Also, the trailhead just north of the house made hoping on the trails on peak 7 & 8 very easy!
---
Have a question? Customer Questions & Answers
Want to know specifics? Ask anything about this specific property that you would like to know...
Example: "Is the balcony screened in?" or "Is there a toaster oven?"
---