21 Sep 2022
Don't let the hustle and bustle of life overflow into your vacation. Let us give you a real vacation. A kick your feet up, relaxing type of vacation. You deserve every moment.  
Vacation time is precious. Enjoy your family. Enjoy yourself. Let us do the heavy lifting. 
Moving Mountains has mastered the ultimate vacation hacks to ensure you have nothing to worry about when you arrive in our beautiful mountain town. 
Here are 6 ways we can make your vacation stress-free:
1. Don't Drive Yourself – we got it!
We offer complimentary shuttle service during ski season to the ski mountain or anywhere around town. 
2. Don't Stock the Fridge & Pant

r

y – we got it!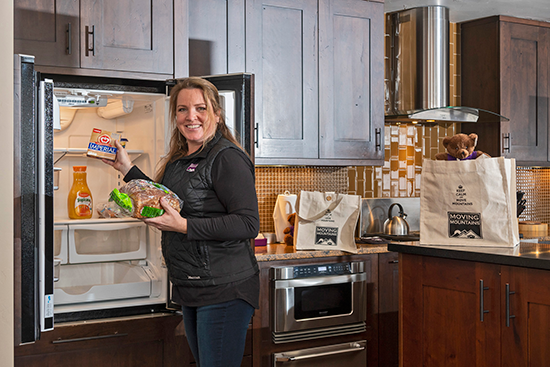 Do not stress about grocery shopping.
We have a team of grocery shopping specialists on the ready to help you create your list, go shopping, and stock your refrigerator and pantry before you arrive to your luxury mountain vacation rental. 
3. Don't Feed Yourself – we got it!

 
Moving Mountains has a top-class Catering team that can help feed your family. We offer drop-off meals that are ready to heat and eat, we can provide private chef dinners, in the comfort of your beautiful rental home.
4. Don't Book Ski Tickets & Lessons – we got it!

 
Our team of Guest Service Specialists is on-the-ready to make all of your ski ticket reservations. We also know all of the best instructors to get you and your family scheduled for lessons at any level. Let us make this part easy!
5. Don't Pick Up Your Ski Gear Rentals – we got it!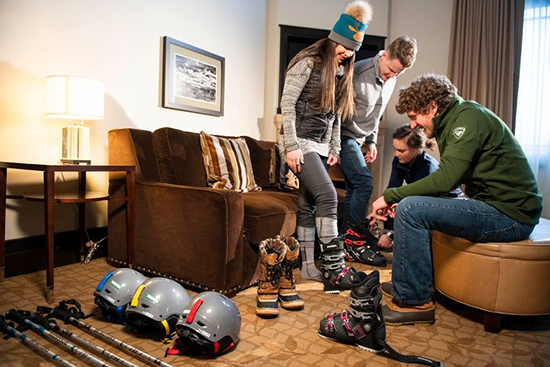 Let us help you reserve your skis ahead of time and the expert staff will match you with a package based on ski style, skill level, snow conditions, and price preference. When renting, you have access to performance, premium, kids sizes, and everything in between.
With ski rental delivery direct to your mountain home, instead of lining up with the masses, you get fitted with your new favorites, all while sipping a Sancerre or cozying up with a Cabernet. The kids can get buckled-up in their boots and then buckle-down for bed. By not having to fight the crowds after a long day of travel, this is truly about as easy as it gets. 
6. Don't Plan Your Vacation – we got it!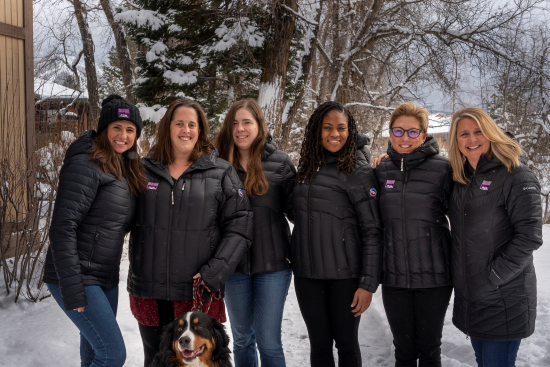 Think of our Guest Services team as your concierge to your vacation of a lifetime. We are here to take the weight off of your shoulders. Let us know your goals for your vacation and we will make it happen! 
No detail is too small or big! Services range from coordinating in-home massage therapy to ordering a birthday cake or Christmas tree, arranging the best private instructors on the mountain to guide you around and much more.
Ready for your mountain getaway? We have luxury mountain homes and condos in Vail, Beaver Creek, and Steamboat. Let our team match you with the perfect residence for you!