If you're looking for somewhere fun to celebrate summer events and the 4th of July this year - look no further! Steamboat Springs is known for its beautiful summers and western flair with plenty of activities and an action-packed July 4th complete with a small-town parade and professional rodeo.
ANNUAL EVENTS
STEAMBOAT MARATHON AND HALF MARATHON & 10k
JUNE 4, 2023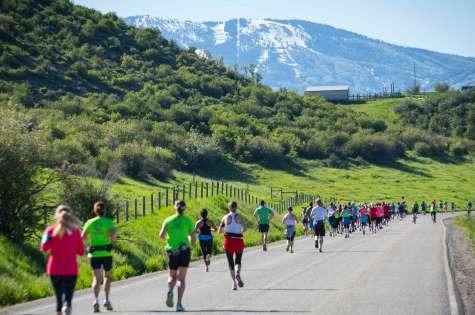 Join us for the
Steamboat Marathon, Half Marathon, and 10k
on June 3, 2023. Run alongside the roaring Elk River through the emerald green pastures on Country Road 129 with the snow-capped Rocky Mountains of Colorado all around and find out why the Steamboat Marathon, a certified Boston Qualifier race, was ranked as one of the "Top 10 Destination Marathons in North America." Not a runner? It's still worth watching and cheering the participants as they race to the finish down historic Lincoln Avenue.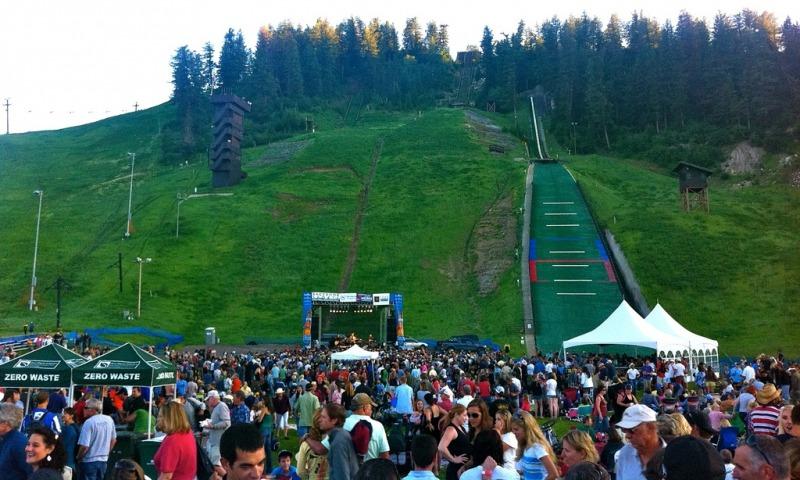 The free summer concert series is an outdoor highlight for locals and visitors. 'Keepin' It Free' brings nationally recognized artists to our mountain town every year with artists ranging from pop, reggae, bluegrass, blues, and funk. The series serves as a gathering for all ages and has become one of the signature events in the valley. The best part? It's completely free!
INDEPENDENCE DAY IN STEAMBOAT SPRINGS
JULY, 2023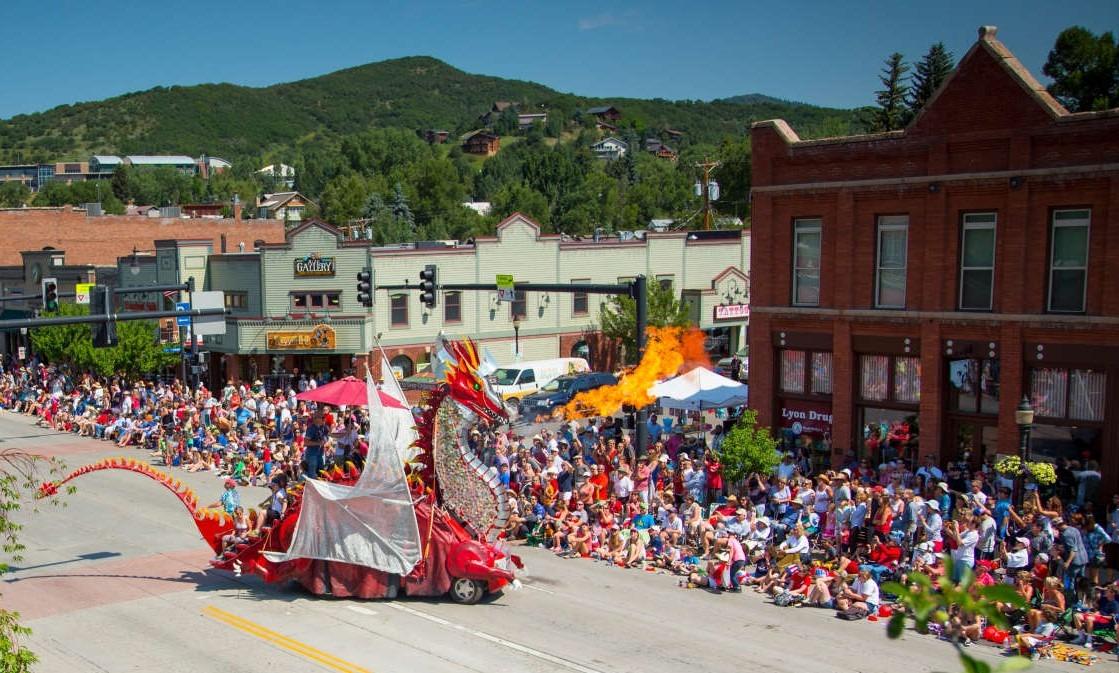 July 2023 marks the 120th Annual Cowboys' Roundup Days in Steamboat Springs!
For more than 100 years Steamboat Springs, Colorado has celebrated Independence Day in true Western fashion. This is a special holiday and Steamboat does it right with a hometown parade followed by an old-fashioned community block party.
Events include the Pro Rodeo Series at the Brent Romick Arena, the Jumpin and Jammin Ski Jump training and competitions at Howelsen Hill, the First Friday Artwalk in Downtown Steamboat, and the Saturday Farmers Market. On the big day of July 4th, events include the Lion's Club Pancake Breakfast in Downtown Steamboat, a Nordic Combined 1K run, a 3k roller ski, and at 10 am, the famous
Fourth of July Parade, presented by Yampa Valley Bank in Downtown Steamboat on Yampa Street followed by the biggest rodeo yet at 6:30pm.
Fireworks in Steamboat are saved for the Winter Carnival in February, due to fire restrictions and safety concerns. Each year, the town of Steamboat decides on alternative entertainment such as laser shows and concerts. Check here for more details on Independence Day events in Steamboat Springs.
STEAMBOAT SPRINGS PRO RODEO SERIES
FRIDAY & SATURDAY NIGHTS ALL SUMMER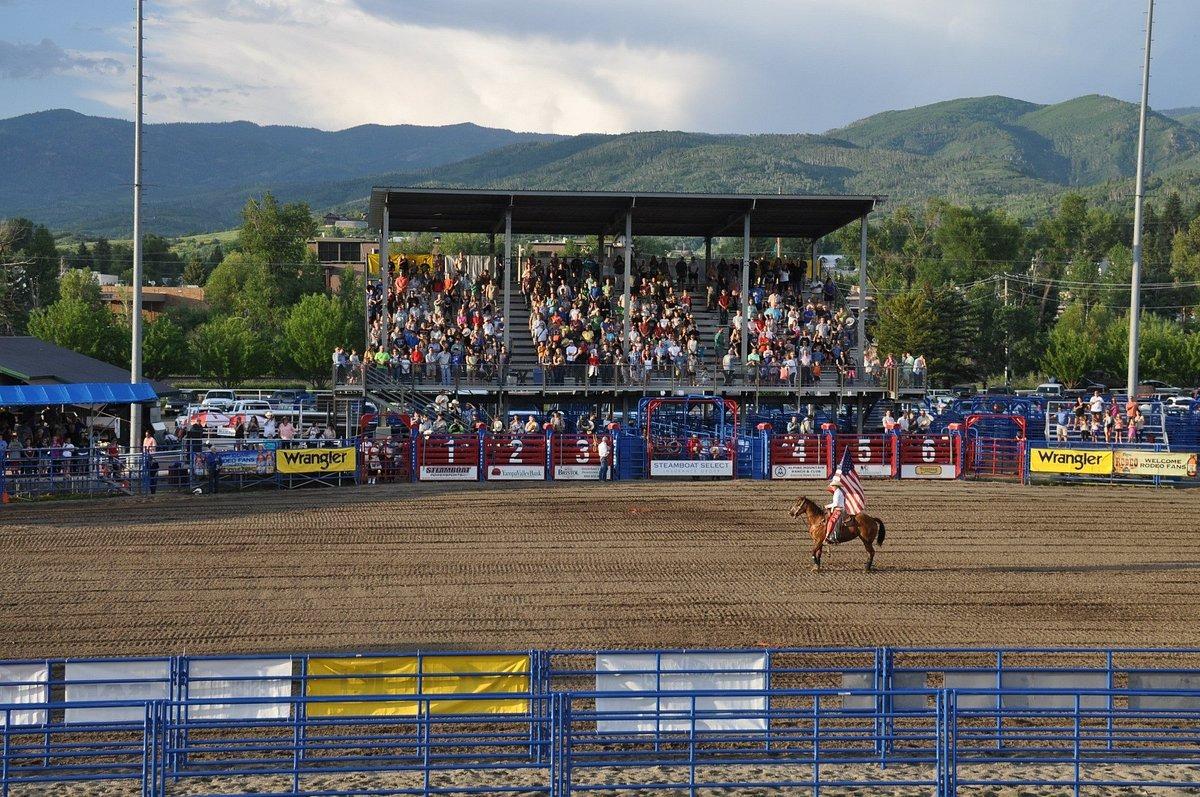 Under the lights at the Brent Romick Arena, clouds of dirt and cries of victory tell the gripping story of the West with a time-honored and award-winning Steamboat tradition. The
Steamboat Pro Rodeo Series
takes place every Friday and Saturday night from July through August in Downtown Steamboat Springs. Shows begin at 7:30 p.m. with the exception of the Fourth of July performance which begins at 6:30 p.m.
STEAMBOAT'S ART IN THE PARK
JULY 8-9, 2023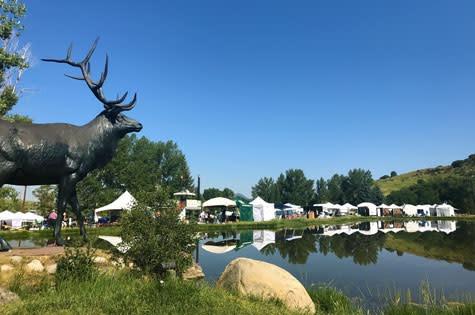 Colorful scenes await at
Art in the Park
, where arts and crafts, performances, and an interactive children's area will fill your day. Art in the Park is free to the public and features nearly 150 artist vendors, live entertainment, food vendors, and an interactive children's art area.
STEAMBOAT'S YAMPA VALLEY BALLOON RODEO
JULY 29-30, 2023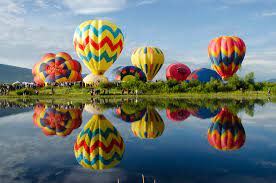 It's back! After a short hiatus, the much-loved balloon rodeo has new owners and is taking place at Bald Eagle Park on Saturday and Sunday, July 29th and 30th, 2023.
The Hot Air Balloon Rodeo is a weekend staple of Steamboat Springs and truly one worth going to during the summertime. This event is perfect for anyone who just wants to chill and watch hot air balloons float over the beautiful town of Steamboat. Guests are guaranteed a good show as well as opportunities for wonderful photography.