11 Jun 2018
Horseback Riders really get the mountain views
Other than the fun and adventure of riding horseback, one of the biggest reasons we hear guests enjoy it so much is because they are actually able to "see" the scenery and wildlife around them, as opposed to when hiking or biking.  
Not only are horseback riders elevated much higher, but many times they are able to completely look at what's around them, not being worried about watching their step. For example: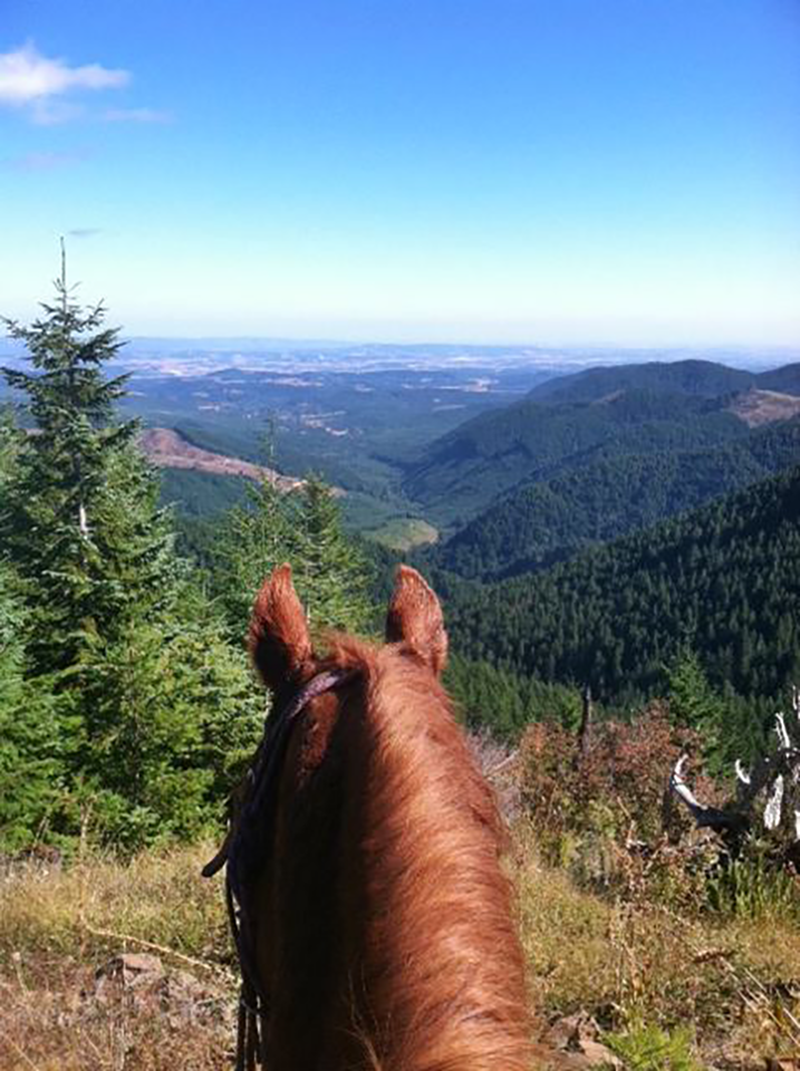 There are many incredible horseback riding outfitters in the area, but our favorite - both for views and service - is Del's Triangle 3 Ranch. Options to ride include 1 hour, 2 hour, ½ day and full day adventures. You'll slip back in time to the days of the Old West while exploring the pristine countryside that surrounds Steamboat with opportunities for sightings of elk, mule deer, coyote, and moose.  All ages are welcomed from 6 and up.  
About Del's Triangle 3 Ranch
The ranchers who live and operate this ranch have lived in the valley for 6 generations and have been outfitting and riding horses through the Mt. Zirkel Wilderness area, located in the Routt National Forest, since 1962. Their team includes the Ray Heid, legendary Olympic ski jumper, and Cowboy, who at 80+ still rides regularly.
You are offered the opportunity to "Ride the Steamboat Horses" through wildflower meadows in the Mt. Zirkel Wilderness Area and the Routt National Forest. The guides and wranglers are all experienced horse riders. Some have served as guides for most of their lives. Most of the horses are raised on the ranch and trained locally.
"We visited Del's Ranch while vacationing in Steamboat. It was an amazing experience with beautiful horses, amazing trails, and wonderful staff." -TripAdvisor
Learn more about their rides or book one here.