25 Mar 2021
We have long argued that the dining ambiance inside of our Moving Mountain chalets rivals the best restaurants in the world, 5-star meals paired with 5-star views. But we haven't touted the equally spectacular experience right outside of our chalet doors.
While our guests have always valued being able to hop out of the hot tub and head right over to the dinner table, this amenity has never been more important than it is right now.

Steamboat Springs' best patios, terraces, decks, verandas, and courtyards aren't only at a few choice restaurants, they're also right outside your chalet's living room door. 
Here are a few of our favorite Steamboat Springs homes with spectacular decks… 
See Me Lodge's perch high above the valley ensures one of the most spectacular panoramic views. From Sleeping Giant to Emerald, you'll see all of Steamboat stretched out before you. If the evening turns a little chilly, sip your after-dinner drink in the Sunset Room gazebo, a glass-enclosed seating area that showcases the evening alpenglow.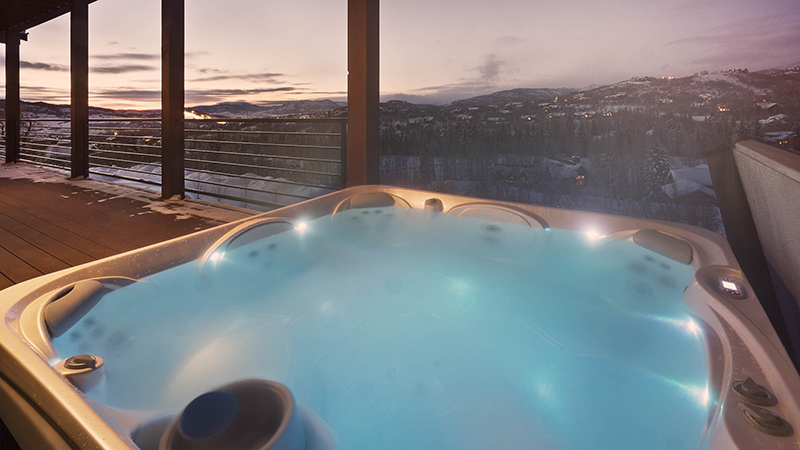 From the great room to the great outdoors, Blackstone's inviting porch and expansive views are the perfect spots for your outdoor summer fare. With the rushing sounds of Fish Creek down below to the beautiful sunsets and views of Buffalo Pass and beyond, you'll be happy you stayed in.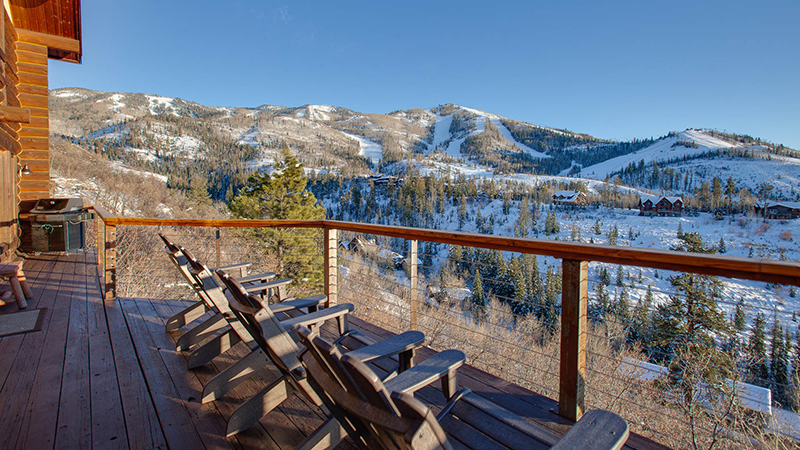 The outside decks at Mountain High Chalet offer some of the most spectacular views of Steamboat with a 180-degree view from the Flat Tops to the Steamboat Ski Area. The mountains make a memorable backdrop for a perfect outdoor dinner. And who needs candles when the alpenglow already lights up the mountain? 
Our penthouse deck at the downtown Olympian offers incredible views of the famed Howelsen Hill. This expansive outdoor living area never disappoints. Soak up the sun before dinner, then have your last course around the outdoor firepit or head straight to the hot tub after the sun goes down.
Looking for the best summer decks in Vail & Beaver Creek? Check out our list here.
If you're ready to reserve your best Steamboat, Vail, or Beaver Creek summer vacation, start your search here.