8 Apr 2021
As the sun pops out from behind the clouds, the mercury rises, and all of that wonderful snow melts, you'll see all of Colorado clamoring for the nearest outdoor deck. We are outdoors people through and through and eating al fresco, all summer long, is just the way we like to live!

By dining outside as often as possible, we maximize our spectacular Steamboat summers. And with a cautious re-opening after two months of lockdown, eating outdoors is all the more appetizing.

Here are a few of our favorite spots for socially distant outdoor dining: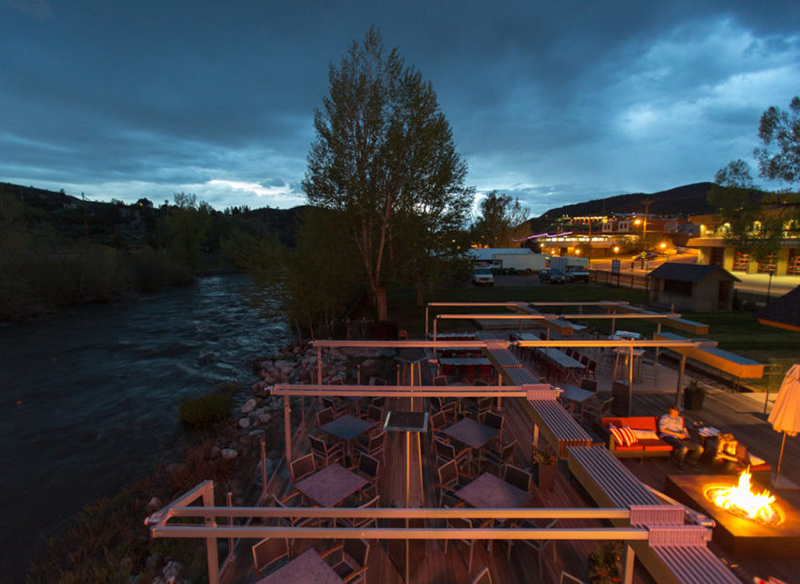 Located right on the Yampa River with ample outdoor seating, Aurum Food & Wine sets the gold standard (all puns intended) for outdoor dining in Steamboat. Known for its extensive, well-selected wine list, great cocktails, and seasonal New-American cuisine, Aurum is an ideal choice to relax and indulge riverside.
A favorite mountain restaurant in all seasons, Truffle Pig offers American alpine cuisine with mountain views and an outdoor firepit. This is an excellent spot for happy hour, dinner, or just after playing on the mountain. Kids can do hot laps on the Outlaw mountain roller coaster or the whole family can tee off at the adjacent mini-golf course before or after dinner. It's conveniently located on the ground level of One Steamboat Place in the Steamboat mountain village.
A longtime locals' favorite for breakfast and lunch, and now open for dinner, Creekside's quaint patio is nestled in downtown Steamboat next to Soda Creek. Creekside Café uses locally sourced ingredients whenever possible and boasts a full bar. It's an excellent spot to have a mimosa and eggs benedict as the river rushes beside you.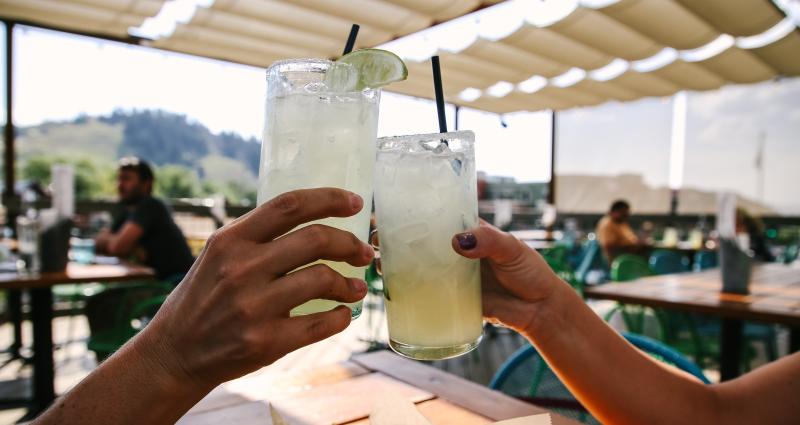 This rooftop deck perched above Mainstreet (Lincoln Ave.) is the perfect spot for both big mountain views and downtown people watching. This twist on classic Mexican food is a favorite for cucumber margaritas, chicken tinga tacos and the requisite chips and guac. It's perfectly shaded for midday summer spikes and perfectly positioned for spectacular evening sunsets.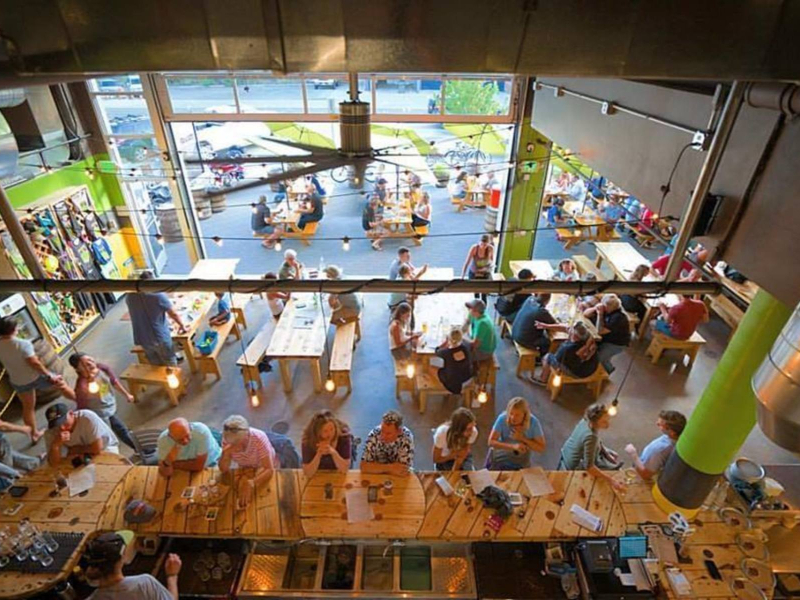 This casual hangout is a new Yampa Street favorite for the younger set and families. Picnic tables on the patio pair beautifully with wood-fired pizzas and craft beers. It's a great place to land after a sunny day on the river. 
This bustling downtown patio is always happening. Just off the main drag, Mambo's Italian inspired menu, sophisticated small plates, wine and cocktails are always a treat. Try the agnolotti with summer squash or the squid ink linguine arrabbiata for a true "al fresco" dinner.
Rest assured, the best patios, terraces, decks, verandas, and courtyards aren't only at a few choice restaurants, they're also right outside the living room door of your private luxury vacation home. If you want the ultimate in privacy, have one of our private chefs prepare and drop-off a meal for you to enjoy in the comfort and elegance on the deck of your private vacation home.  Our menus are crafted around fresh produce and the finest cuts of meat, and we support our local growers. Our chefs also fulfill many special food requests like vegetarian, vegan or kosher meals and can avoid any food allergies. See our sample menus here. 
Whether you're tempting your taste buds at a favorite eatery or you're settling in for the scenery of a delicious meal at one of our beautiful vacation homes, we wish you Buon Appetito for a summer of al fresco dining!