Our Menu
The menus below show what we offer our guests with our Luxury Catered Chalet Package. Our menus are tasty but healthy. It is unusual for us to serve something that isn't truly "home-made". We seek out fresh produce and the finest cuts of meat, and support our local growers. Our chefs also fulfill many special food requests like vegetarian, vegan or kosher meals and avoid food allergies.
We kick off the day with a full breakfast. Afternoon tea and hors d'oeuvres keep the hungry skiers at bay while we prepare a sumptuous 3-course dinner.
Optional soup-lunch can be served in the chalet for $25/person.
In a typical 5–7 night package, two dinners are not included offering you a chance to eat-out in the resort. No visit would be complete without a sampling of the nightlife, ranging from pubs and casual dining to a horse drawn sleigh-ride at a private cabin on the mountain. We'll make restaurant reservations according to your preference (this is at your own expense). We can provide additional dinners in the Chalet for a small supplement.
For families, we cater separately to younger tastes. Vegetarian menus are available and gladly offered!
Click on the menus below to see them in detail: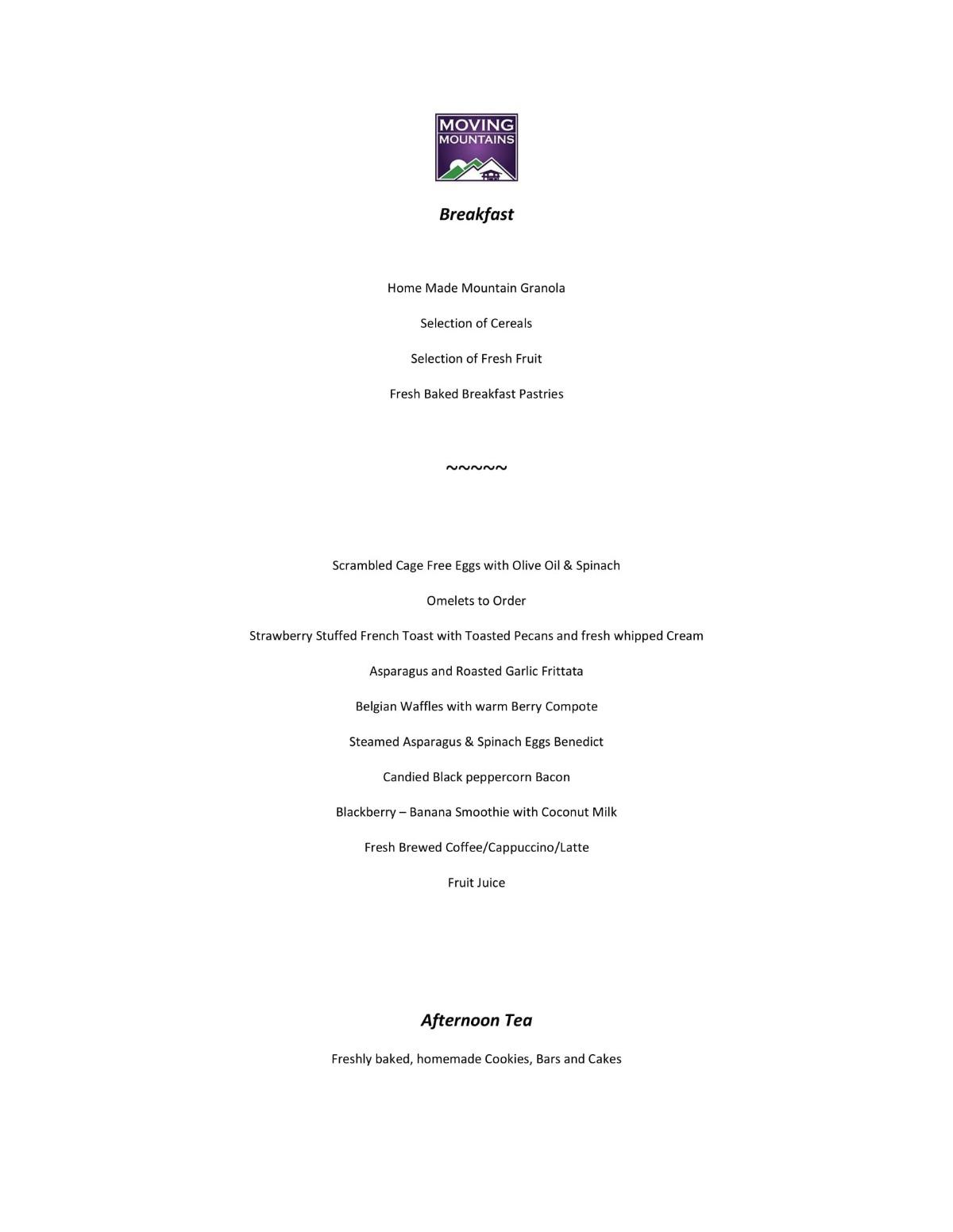 Breakfast and Tea Menu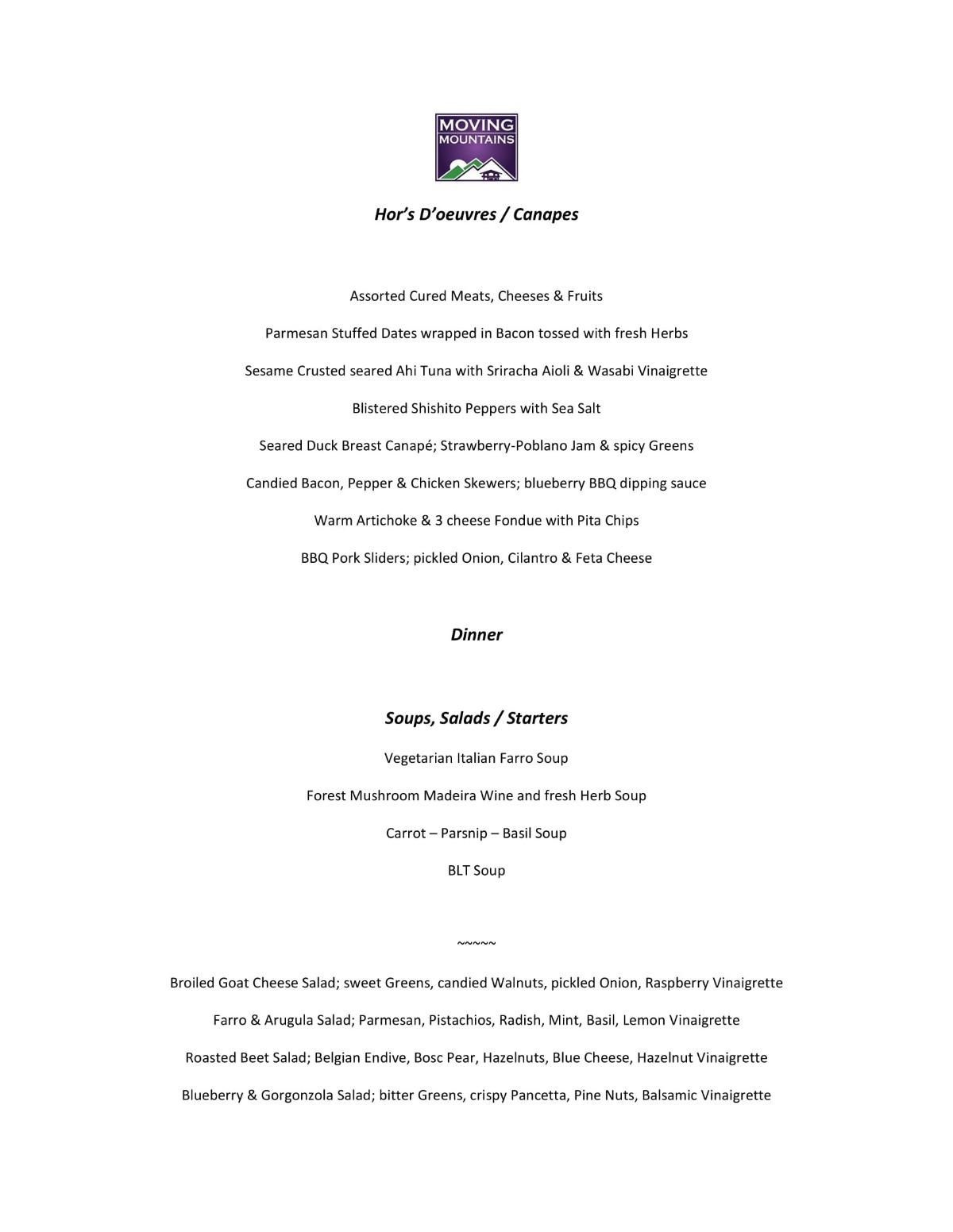 Hor's D'oeuvres & Dinner Menu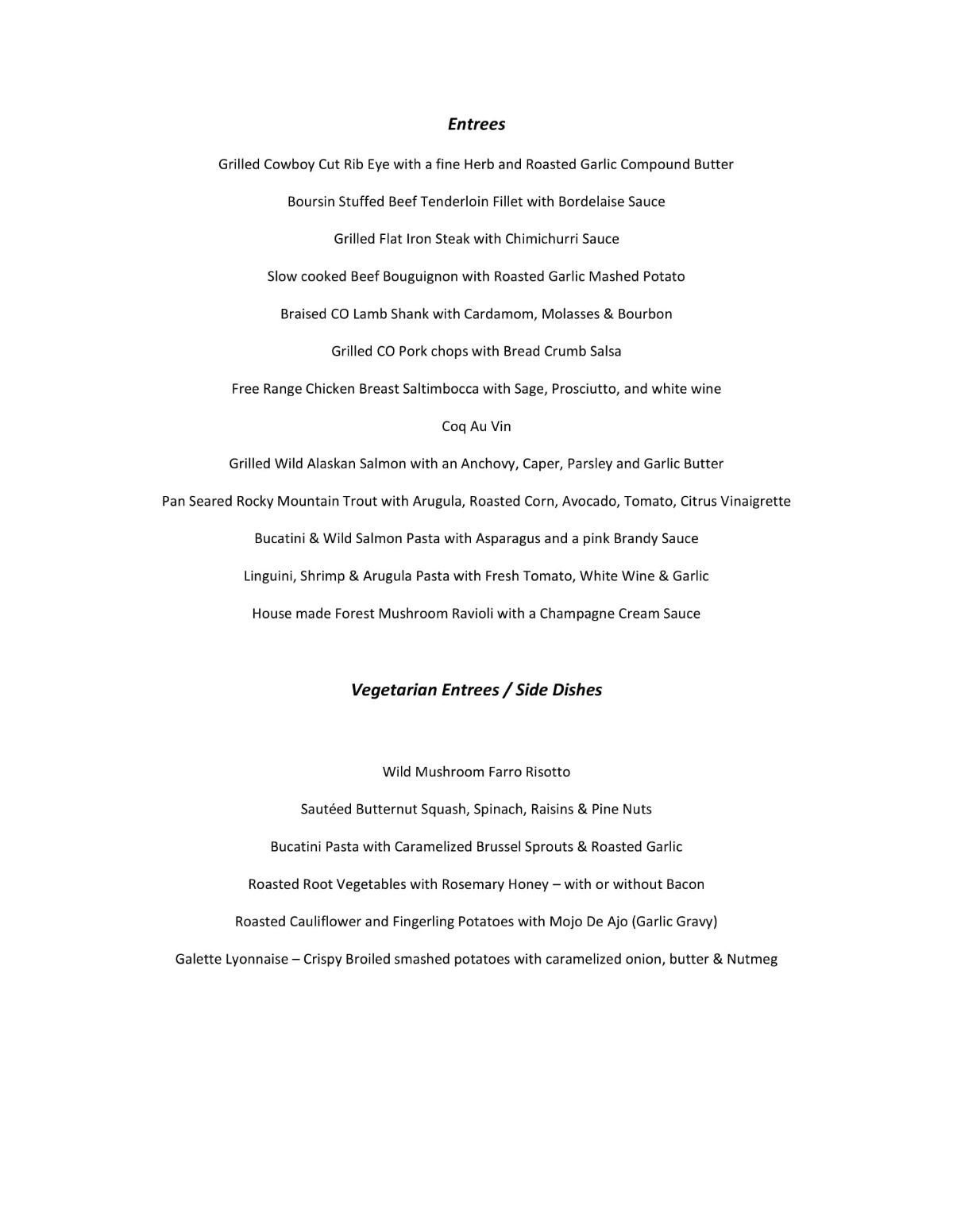 Entrees & Side Dishes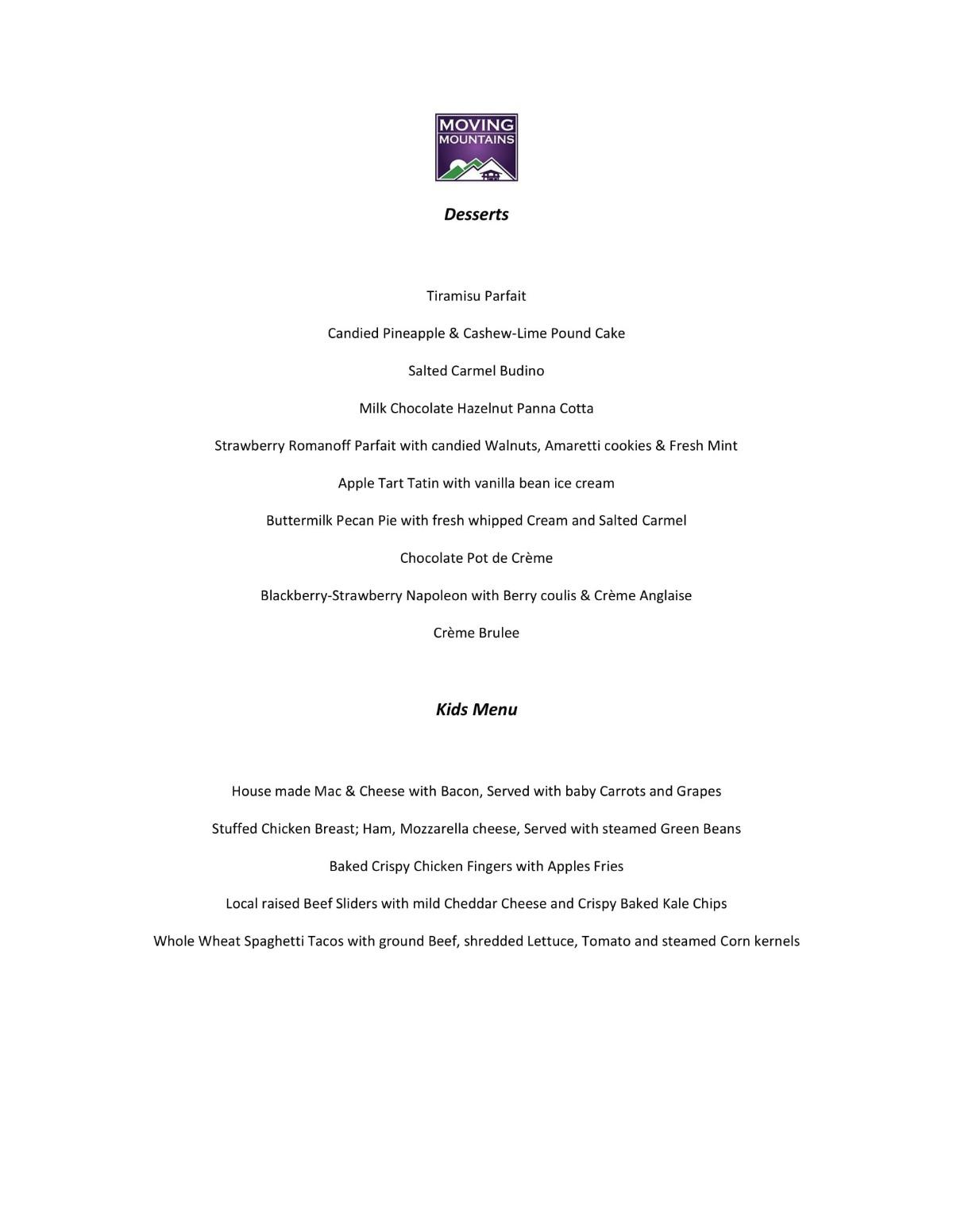 Desserts & Kids Menu