22 Jul 2021
A visit to Steamboat Springs in the fall is a must, with colors typically peaking between mid-September to early-October. You can enjoy Steamboat's explosion of yellow, orange and deep red from the back of your mountain, road or gravel bike, from a serene hike, or from behind the car window on one of our many quiet country roads.

You can stroll along the Yampa river with your pumpkin-spiced latte, take a horseback ride through the backcountry, book your own custom craft brewery tour or fly fish amongst the aspen. No matter where you are, you'll be awash in "Colorful Colorado". 
Steamboat Fall Activities
Hiking
It's one thing to just look at the leaves from afar. It's quite another to find yourself in the middle of it. Grab your hiking boots. We have a spectacular array of hiking and backpacking trails for all levels, and Rocky Mountain views that will take your breath away. From strolling along the Yampa River Core Trail to exploring the Zirkel Wilderness there are literally dozens of options right in town or within easy reach by car.
Brewery Tour
Fall and breweries go hand in hand. It's the time of year for Oktoberfest, so why not tour one of our local breweries and sip some of our original brews. Pedego e-bikes also offer brewery tours on electric bikes starting from downtown Steamboat Springs. Our favorite breweries include Mahogany Ridge, Mountain Tap, The Barley, and Storm Peak Brewery. And while it's not a "brewery", the Steamboat Whiskey distillery has a great patio overlooking Lincoln and its craft spirits are always a fall favorite.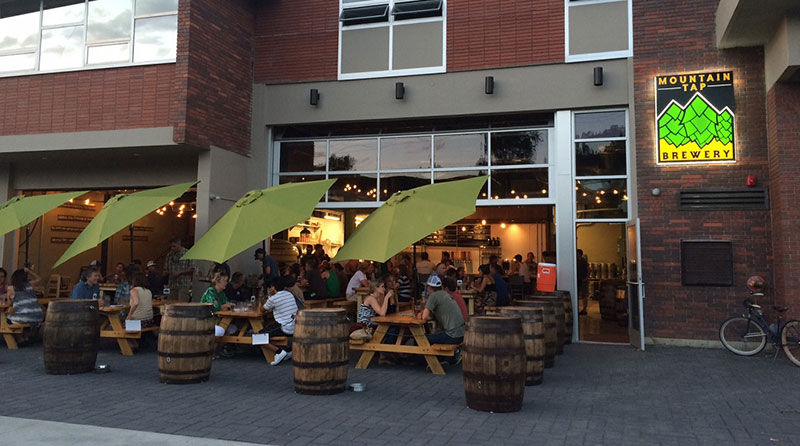 Horseback Riding
The only thing better than a hike through Steamboat's golden Aspen groves is a horseback ride through them. Unburdened by watching your footing, riders can fully take in and appreciate the stunning fall views.
Biking
There's a reason we're called Bike Town, USA®. With miles and miles of roads, gravel and trails for road bikes and mountain bikes, this is a bike rider's paradise. Especially in the fall. Bring your gear or rent it here.

Hunting/Fishing
Steamboat is a hunter's paradise, and a hunting or fishing trip is a unique and memorable way to enjoy our fall season.  Hire one of our many professional guides or outfitters and get ready for the experience of a lifetime.
Hot Springs
One of the reasons the Ute Indians fell in love with the Yampa Valley was the abundance of natural hot springs and the healing powers they are believed to possess. Experience the ultimate in relaxation in a conveniently-located downtown Old Town Hot Springs, or a more rustic and truly unique affair to enjoy the fall colors in the mountains above Steamboat Springs at the Strawberry Park Hot Springs.
Golf
Our courses stay open until well into the leaves change every fall. Whether you're having your best day on the course (or one that's not so spectacular), you'll be surrounded by beautiful vistas, golden leaves and breathing in the crisp mountain air. Even if you aren't shooting birdies, you might still glimpse one or two in the air. Sandhill cranes, in early September, and bald eagle sightings are often nearby to up anyone's game!
Hot Air Balloon Tour
A Hot Air Balloon ride is truly an adventure for all ages and a unique way to experience the beautiful scenery of Steamboat Springs in the fall. Nothing beats the view of the Yampa Valley from the oldest form of flight transportation.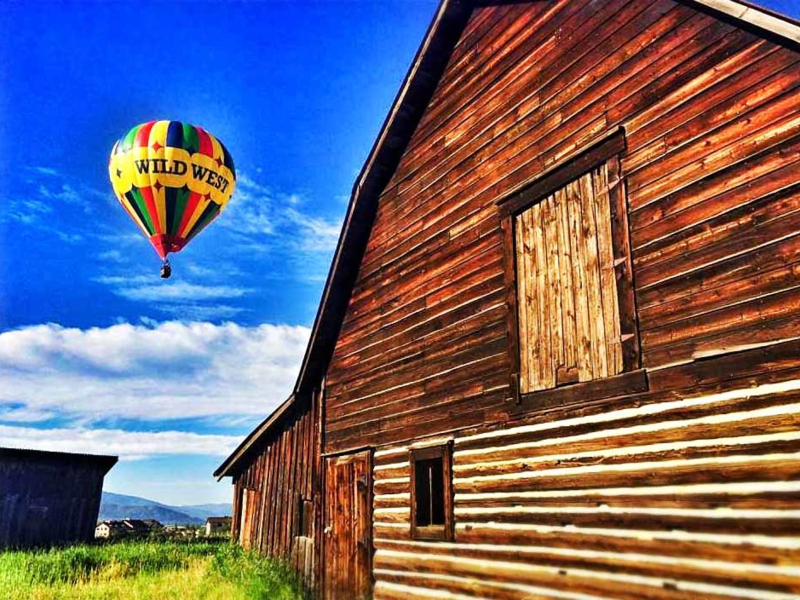 Fall Events
Yampa Valley Crane Festival
September 2 - 5, 2021
Join one of the guided crane-viewing events throughout the festival to get the best view of the migrating cranes. Learn more through the scheduled talks and events throughout the weekend.
September 23 - 26, 2021

If you had to pick the best thing to do in Steamboat this fall, the Steamboat Food & Wine Festival, enjoying its third year after, would be our top choice. From 4-course chef dinners to the Grand Tasting and the Espresso and Prosecco brunch, we're getting hungry just thinking about it. The event has been thoughtfully designed with social distancing, safety, and savoring in mind. For all the details on this celebrated event, click here. À Votre Santé!
June 5 - September 18, 2021
The beloved Steamboat Farmers Market runs until September 18, 2021, with dozens of produce vendors, artisan foods, and artwork booths all spaced 6 feet apart with plenty of hand sanitizer. It's a favorite fall activity for safe and socially distant strolling on Steamboat's famed Yampa Street. Moving Mountains is also a vendor this year! Drop by our tent for delicious sandwiches, gelato, sorbet and cold espresso drinks.
If you've never experienced Steamboat in the fall, it's time to turn over a new leaf and plan your fall getaway, today.