15 Sep 2022
If you are a notorious over-packer, and you're always holding your breath as your suitcase is weighed at the airport, here's a ski trip packing list you're going to love.
It's pared down and practical, but still stylish and snazzy. Since minimalism is the new black and you really only need a few key pieces on a ski vacation, read on for our packing tips.
First things first, when packing for your Colorado ski trip memorize your new packing philosophy: 
"There's no such thing as bad weather, only inappropriate clothing."
- Sir Randolph Fiennes
Randolph is a British explorer who has set world records in less than hospitable climates (long before fleece was invented). 

If you've ever committed the ultimate ski fashion faux pas by wearing blue jeans on a ski vacation, then switched to Goretex snow pants, you know how right on the money Sir Randolph was. When you're packing, skip the impractical and go for pragmatic. Your vacation will thank you for it!  And don't worry, the pragmatic has gotten quite a bit posher in the last few years.

Yes, you do need a weatherman to know which way the wind blows (in Colorado, at least).

Colorado's weather changes pretty quickly. The joke here is that if you don't like the weather, wait 5 minutes and it will change. If you've ever been wearing flip-flops during an unexpected snowstorm in July, you know what we're talking about. 

We're closer to the sun, have very little humidity and we're all usually clad in head to toe fleece, so sitting outside in March on a sunny 40-degree afternoon is actually pretty common.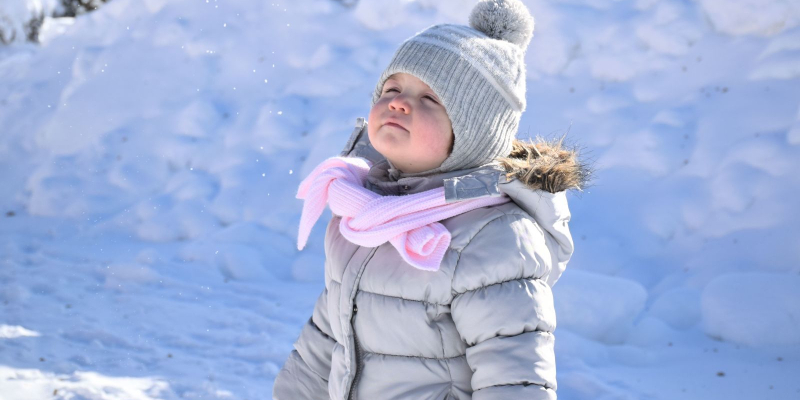 And while the big blizzards of January might look freezing, the cloud coverage often insulates the valley and keeps us all quite comfortable. Ironically, bluebird days that look picture perfect with bright sun and cloudless skies can sometimes be the chilliest of all.

To top off our confusing climate, Colorado regularly experiences a temperature inversion. This means that the top of the mountain is oftentimes quite a bit warmer than the mountain village at the base. Point being, it's important to pack appropriately, be ready for anything and always check the weather report before you head outside.

Our Steamboat, Vail and Beaver Creek snow reports give the temperature at the base, mid-mountain and at the top, so they're the most reliable source for what to wear on any given day.

Layers

… not just for tortilla chips and 9-layer dip

When packing for your ski vacation, your new wardrobe mantra is: layering is the key to cold climate comfort.
Why are layers so important?
Because not only does the external temperature change quickly during a ski day, your internal temperature does too. A good base layer keeps you warm, and wicks away your sweat when you get too hot. You can add or remove as needed to adjust for the many fluctuations in Colorado weather. 

Base Layer
We love SmartWool's base layers for your ski day - especially since they were born (and tested) right here in Steamboat. Your base layer is not only handy for skiing but you'll also wear it for most of the non-skiing activities you'll want to enjoy like snowmobile tours, gourmet snowshoe lunches, or an afternoon of cross-country. 
Don't bother bringing anything cotton. T-shirts are a terrible base layer as cotton does absolutely nothing to keep you warm.

These merino wool crew necks are the perfect weight (and come in several cute colors) to fit under your mid-layer. You can get a short-sleeve or long-sleeve version (we prefer long).  Take a look. 


Mid-layer
During the height of winter weather, we like to add a mid-layer over the base layer. Bogner's Fire + Ice line has cute options for fashionable mid-layers. These do double duty as adorable statement pieces for apres-ski. Take a look.
Long Underwear
For long underwear, we recommend bringing two different weights, one lightweight and one medium weight. You don't need any kind of expedition weight, you're vacationing in a luxury ski chalet, not a snow cave, but having one pair of each weight gives you options for the week.
You don't need a new pair for each day. Our luxury chalets are all equipped with a washer and dryer. Plus, the technology of today's outdoor fabrics have come a long way. Fortunately, they're much more breathable than the itchy, smelly under layers you might remember from childhood.

Socks
Never underestimate the power of your ski socks to make or break your vacation. We recommend a good merino wool ski sock by either SmartWool or Point 6 (both hometown Steamboat brands) in a lightweight. While it might seem like a contradiction, thinner ski socks keep your feet warmer, and they don't bunch up. Bring a few pairs to alternate throughout the week and be sure to also buy some crew socks (also in merino wool) for the times your tootsies out on the town and you don't want calf coverage. 
Neck warmer
Don't let your neck go nekkid! Skip the scarf and go a neck warmer or a neck gaiter, instead. We recommend packing two of these. If you wear one all day skiing, it might need to dry off before it can do double duty in the evenings. A stretchy fleece version is great for the ski day and an easy way to dress up an evening outfit is with a fur version. Take a look


Boots
Make sure your boots were made for walking (if not, leave them at home).

Most boots sold in metropolitan areas are not made for walking around a ski town. Our advice? Skip the variety of footwear in your suitcase, invest in a few pairs that have decent tread and maneuver Steamboat's snowy sidewalks and grated staircases with ease. Sorel's Joan of Arctic is our all-around favorite winter boot: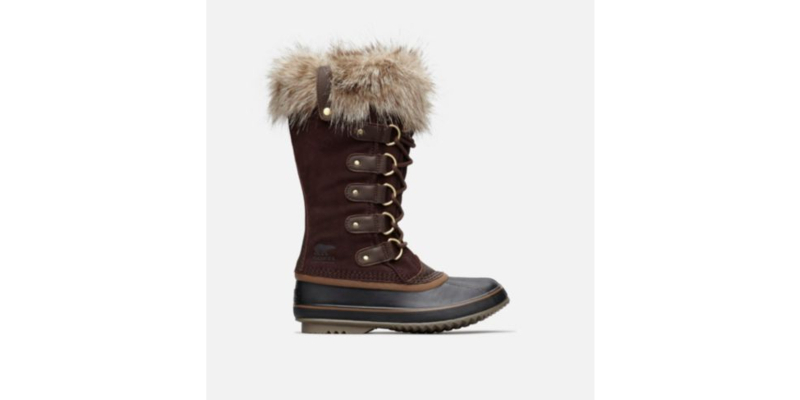 Really any waterproof boot with nubby tread will work. Uggs are great for lounging around your hometown, but their flat bottoms and non-waterproof exteriors aren't really all that practical in slick Ski Town USA. Leave those (and anything with a heel or without tread) at home.

Want a little more style in your suitcase? Or need a reason to buy some new boots?
Check out these snow boots from Bogner.
Gloves
Your favorite ski gloves are an obvious essential, but a second pair is also helpful. Again, what you wear on the slopes all day will need some time to dry off and warm up. So a lighter pair for evenings out or impromptu snowball fights are helpful. We also recommend glove liners with touchscreen technology so texting from the mountain for your private shuttle doesn't make your fingers too frosty.
Helmet
Use your head and bring a helmet. These are a must these days. If you don't own one, you can rent one with your ski package or buy the most protective brain bucket when you get here. You'll also want to wear a thin ski hat under the helmet or a balaclava that also doubles as a neck gaiter. 
Colorado is so bright, I've got to wear shades. 
Just don't wear your shades on the ski mountain. Goggles are the best way to protect your eyes while skiing, during any season. Save your shades for apres-ski. We recommend having a gogglesoc to keep your lenses from getting scratched in the suitcase. These ones are great:

Ski Pants and Parka
These are an obvious must. And if the selection is limited or you're not sure what type to buy in your hometown or on the internet, then plan on swinging through Christy Sports at the base area when you get here. You will love the selection and you can always ship items home.
Skis and Boots
We highly recommend leaving these at home and renting the latest top-of-the-line gear at Black Tie Ski Rentals, Door-to-Door or Christy Sports. By letting us set this up for you of ahead of time, you'll not only take the headache and hassle out of lugging your luggage through the airport, you'll also be paired with the newest technology for the latest conditions.
Evening Wear
Forget the evening wear. Unless you're soaking in the hot tub, you're going to be most comfortable in clothing that fully covers your shoulders, legs and every other body part. Your favorite sweaters will be your go-to in the evenings if you're headed out on the town. Pair with jeans and boots and you're all set. Steamboat is casual, so leave your fancy frocks at home.
If you're enjoying one of our personal chef evenings or have booked our luxury catered chalet package, then your evening attire will only need to be your favorite lounge wear, your long underwear or our Moving Mountains soft bathrobe and slippers. 
Bathing Suit
It's the last thing we think of when worrying about base layers, parkas and practical shoes, but soaking after a ski day is the ultimate reward. So, don't forget your bathing suit. As we already mentioned, we provide hot tub robes, so no need for extra bulk in your suitcase.
Workout Wear
If you can't miss a moment on the treadmill (and your legs still have energy), then pack your favorite workout wear. If you're staying at One Steamboat Place, Chateau Chamonix or Edgemont there are on-site fitness centers to keep you in shape. Some of our luxury chalets also have private workout rooms. Over the Edge Chalet even has an indoor basketball court and Rocking Chair Lodge has a 14-foot climbing wall. If you're craving an asana or two, bring your favorite lulus as One Steamboat Place has yoga classes for guests. If you're staying at one of our other chalets, there's certainly no shortage of yoga studios in Steamboat for you to visit. Most studios provide mats, so you don't need to pack one. Out Here Yoga is one of our favorites.
Baby Gear
We can make arrangements to stock your chalet with everything you need to make the littlest ski vacationers comfortable. From car seats and cribs to strollers built for snow and full frame baby backpacks. We can even arrange for sleds, swings and sound machines. No need to bring any of that gear, we have access to baby gear galore for all of our Moving Mountains' guests. 
Miscellaneous Items
Don't forget your GoPro, or if you don't have one perhaps it's time to take the leap and buy one of these incredible cameras to record the family escapades. Christy Sports or Ski Haus are well stocked with cameras and accessories.
High SPF lip balm and sunscreen will protect you from the much stronger UV rays we experience at altitude.  Hand warmers to drop into your gloves are another lifesaver, especially with children.
And with those packing tips, we rest our case, our suitcase, that is! 
Still looking for a beautiful residence? 
Pin this post to your vacation planning Pinterest Board