Vacation time is precious. Don't let the hustle and bustle of planning overflow into your vacation. Let us give you a real vacation...a kick-your-feet-up, relaxing type of vacation. You deserve every moment, so let us do the heavy lifting.
Moving Mountains has perfected the ultimate vacation hacks to ensure you have nothing to worry about when you arrive in our beautiful mountain town.
Here are some ways we can make your mountain vacation stress-free:
1. Don't Drive Yourself - We Got It!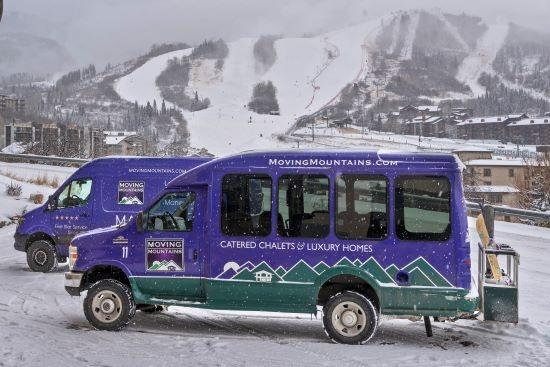 We offer a complimentary shuttle service during ski season to the ski mountain or anywhere around town. Our friendly and knowledgeable shuttle drivers will pick you up and deliver you wherever you need to go- skiing, shopping, dining, and more!
(Moving Mountains ski shuttle is available in Steamboat Springs, Breckenridge, and Vail. The Dial-a-ride shuttle is available in Beaver Creek.)
2. Don't Grocery Shop - We Got It!
Do not stress about grocery shopping!
We have a team of grocery shopping specialists on the ready to help you create your list, to go shopping for you, and to stock your refrigerator and pantry before you arrive at your luxury mountain vacation rental.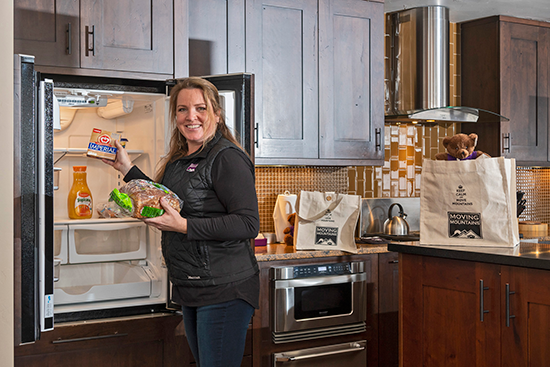 3. Don't Feed Yourself - We Got It!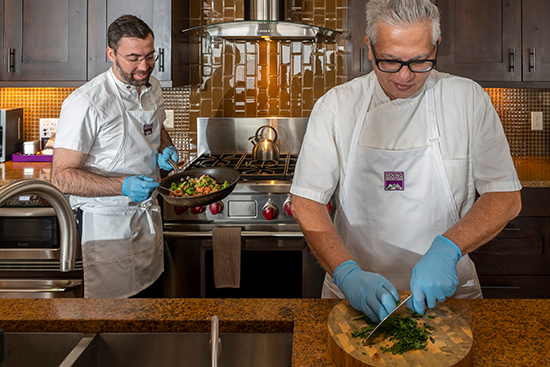 Moving Mountains can find you a private chef to cook for and feed your family. Treat yourself to a private chef dinner in the comfort of your beautiful vacation home.
4. Don't Book Ski Tickets & Lessons - We Got It!
Our team of Guest Service Specialists is on-the-ready to book all of your lift tickets. We also know all of the best instructors to get you and your family scheduled for ski or snowboard lessons at any level. Let us make this part easy!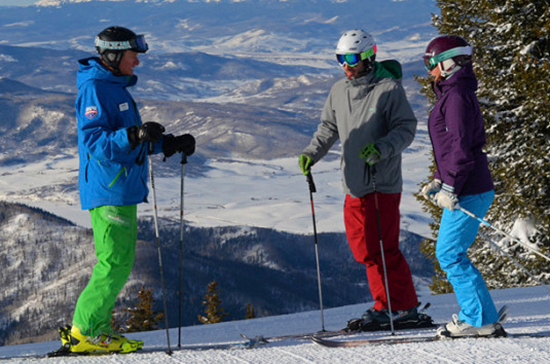 5. Don't Travel With Skis or Golf Clubs - We Got It!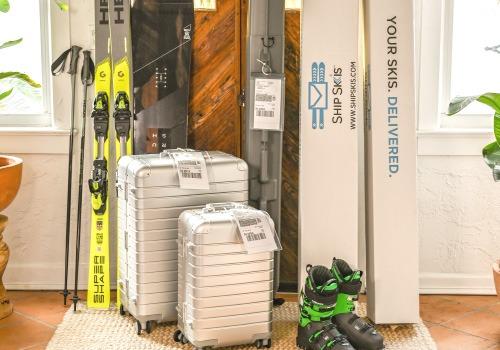 Traveling with bulky gear is a hassle. Getting to your luxurious Moving Mountains residence just got a whole lot easier! With Ship Skis, you can arrange door-to-door transportation of your gear from anywhere in the world in just minutes. Moving Mountains will deliver your gear to your residence on the day of your arrival. Once you've completed your booking, you will receive instructions on how to package your bags for shipping. The rest will be taken care of by Moving Mountains and Ship Skis!
6. Don't Pick Up Your Ski Gear Rentals - We Got It!
Let us help you reserve your skis ahead of time and the expert staff will match you with a ski or board rental package.
You will love ski rental delivery direct to your mountain home. Instead of lining up with the masses, and schlepping tired kids to a rental shop, you will get fitted with your gear at home, all while sipping on your favorite beverage. By not having to fight the crowds after a long day of travel, this is truly about as easy as it gets.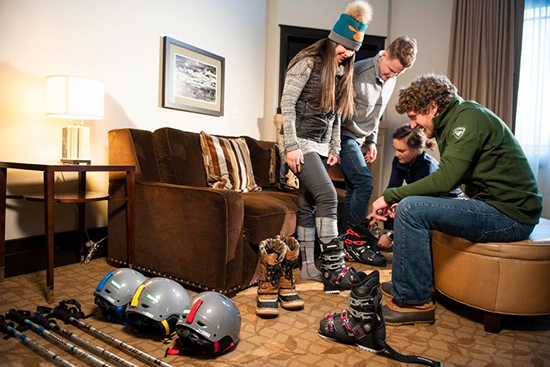 7. Don't Plan Your Vacation - We Got It!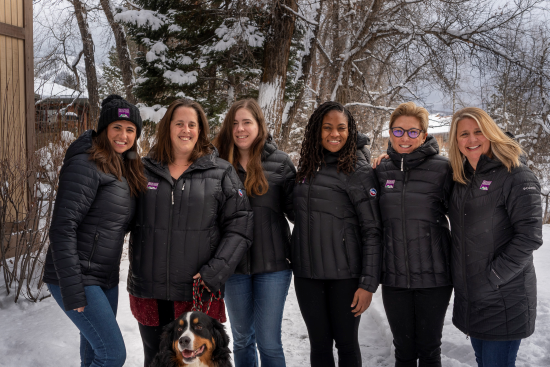 Our Guest Services Team is your personal vacation planner. We are here to take the weight off of your shoulders. Let us know your goals for your trip and we will make it happen! No detail is too small or big! Services range from coordinating in-home massages to ordering a birthday cake or a Christmas tree. We can arrange the perfect snowsports lessons to fit your family's needs, fishing trips, dog sledding, snowmobiling, and more. Leave the planning to the experts.
8. Need a Luxury Mountain Vacation Rental? We Got It!
We have a beautiful inventory of homes in Vail, Beaver Creek, Breckenridge, and Steamboat Springs. Let our team match your needs with the perfect residence! From wooded privacy or spectacular views, to ski-in/ski-out, or downtown convenience, we have homes for small groups or multi-family gatherings and can find you the perfect vacation home.