16 Oct 2022
It's the most wonderful time of the year...unless you're the person who has to plan it, buy it, wrap it, decorate it, cook it, and clean it up! 
This year, consider letting Moving Mountains be your Christmas miracle. Not only can we take the hassles and headaches out of the holidays, but we can also show you why a Christmas in Steamboat, Vail, or Breckenridge is one of the best gifts you can give to the whole family.
Even if you don't need a miracle and you're just dreaming of a white Christmas with the people you love, we most certainly can deliver!
Christmas and the Colorado Rocky Mountains go together like hot chocolate and peppermint. Our little snow globe state shines under the twinkly lights. Whether you're staying downtown or in the mountain village, Vail, Beaver Creek, Steamboat, or Breckenridge, everything (and we mean everything), is merrier and brighter in Colorado! 
From gingerbread house supplies to sleigh rides for the whole family, we'll move mountains to make sure your holiday is extra special this year. No "Merry Stressmas" on our watch!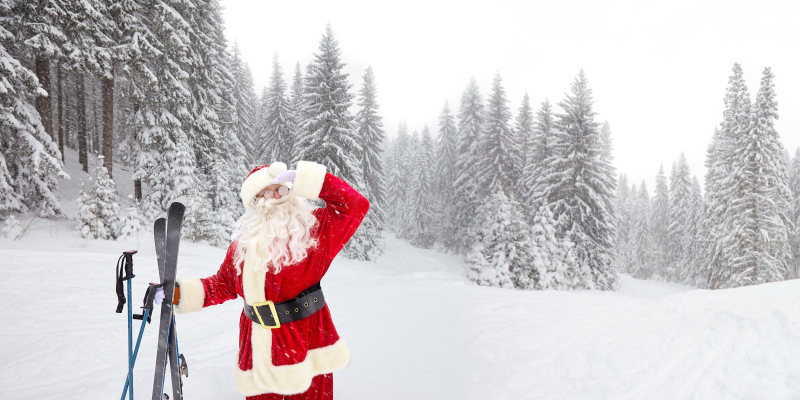 Here are 8 ways to make your Christmas in a ski town one you'll always want to remember.
1)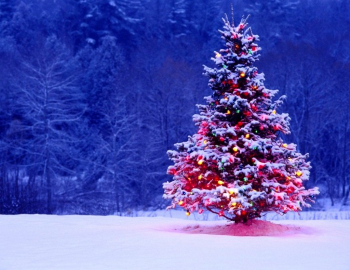 O' Christmas Tree, O' Christmas Tree 

 

Don't worry for a minute that you need to orchestrate getting a tree for your Colorado vacation rental. We can arrange for a fully decorated tree to be ready and waiting for you upon arrival. No need for tinsel tangles, fighting with a tree stand or having to locate the one burned-out bulb in the Christmas light strand, just pour yourself a glass of eggnog and enjoy a beautifully decorated evergreen in the luxurious ski chalet of your dreams.
2)
Dash through the Snow on a Sleigh Ride
There is no shortage of ways to dash through the snow in Steamboat, Vail, Beaver Creek, or Breckenridge, but a Christmas week favorite is, of course, to take everyone on a horse-drawn sleigh ride. We'll make the arrangements, you bring the Christmas carols. 
3)
Take Advantage of Moving
 Mountain Elf Services
We'll receive your packages and parcels and make sure they are stored and ready for you upon arrival. We can stock your vacation rental with groceries, wine, and even gingerbread house supplies. 
Need a last-minute ride downtown for final gift requests? Run out of wrapping paper? The on-call private shuttle available in Steamboat or Vail to our guests is faster than Santa's sleigh AND Amazon Prime, plus no crowded shopping malls to contend with. Peace on earth probably is possible when you don't have to find a parking place during the holiday season.
4) Don't let Grandma get run over by a reindeer!
Grandma doesn't even have to ski if she doesn't want to. There are plenty of activities to do besides skiing, from shopping to spas to snowshoeing, cross-country skiing, snowmobiling or just watching little ones hit the slopes from the cozy comfort of the mountain village. Your non-skiing family members will love Christmas in the Rockies just as much as you do. 
5)
Hang up the stockings
and
hang up your apron!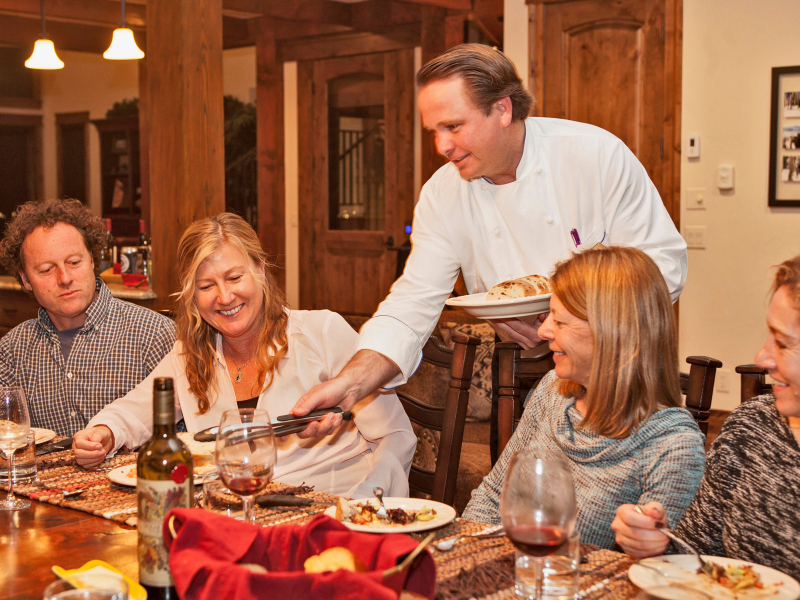 Give yourself the week off of cooking (and Pinterest) to just enjoy time with the people you love. With a private chef dinner,  we can roast much more than chestnuts! We can arrange chefs for your meals including a Christmas Eve feast and Christmas morning yummies. 
6) Go Sledding With the Fam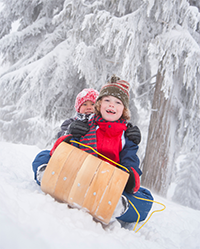 Grab some sleds and the family and make some Christmas memories playing in the snow! Our mountain towns have fun sledding hills. Check out our favorites in Breckenridge, Steamboat Springs, and Vail / Beaver Creek. 
7) Christmas Memories on the Slopes
How lucky are you that you can say you spent Christmas skiing?! Take advantage of being in the Rockies by heading to the mountain on Christmas and make new family memories.
8) Up, Up and Away! 
Why not take a hot air balloon ride this Christmas season? Taking in the sights of our resort towns blanketed in snow from a hot air balloon is a magical experience. 

'Tis the season to let us help you plan the perfect holiday. While Christmas chatter before you've even picked out a Halloween costume might seem premature, holiday vacation houses go faster than Santa can disappear up a chimney.
We can't think of a better place to celebrate the holidays than in Colorado. We're a magical winter wonderland without even trying. And, here at Moving Mountains, we are experts in making family memories you'll always want to remember. What better gift could you ask for?
this post to your vacation planning Pinterest Board