5 Nov 2020
Christmas and the Colorado Rocky Mountains go together like hot chocolate and peppermint. Our little snow globe state shines under the twinkly lights. Whether you're staying with Moving Mountains in Steamboat, Beaver Creek, or Vail everything (and we mean everything), is merrier and brighter here! 
From gingerbread house supplies to sleigh rides for the whole family, we'll move mountains to make sure your holiday is extra special this year. No "Merry Stressmas" on our watch!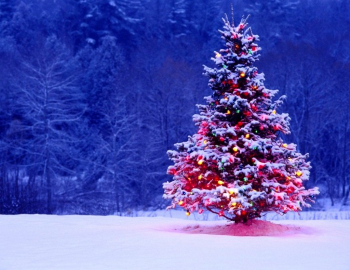 Christmas tree
Don't worry for a minute that you need to orchestrate getting a tree for your luxury vacation rental by yourself. We are ready to be your Christmas miracle. We can arrange for a fully decorated tree to be ready and waiting for you upon arrival. No need for tinsel tangles, fighting with a tree stand, or having to locate the one burned-out bulb in the Christmas light strand, just pour yourself a glass of eggnog and enjoy a beautifully decorated evergreen in the luxurious Moving Mountains ski chalet of your dreams. The trees come in various sizes with a variety of options for decorations including garlands and wreaths. Our elves (aka concierge team) are ready to make your chalet as festive as possible.
Christmas dinner
Hang up the stockings and hang up the apron! Give yourself the week off of cooking to just enjoy time with the people you love. With a luxury catered chalet package, we can roast much more than chestnuts! We'll take care of every meal, including a Christmas Eve feast and Christmas morning yummies. We'll even take care of homemade cookies, milk, and carrots for Santa and Rudolph. If you'd rather we just take one or two meals off of your plate for the week, we can reserve an evening with one of our private chefs or do a delicious drop-off Christmas dinner. If you plan to be eating out (be sure to make reservations well ahead of time).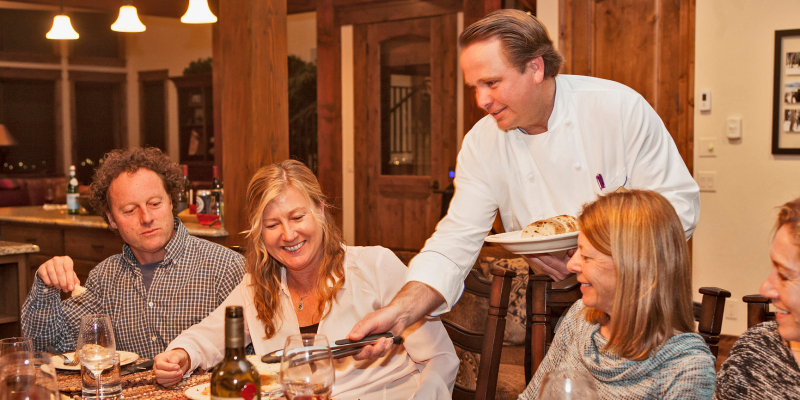 Sleigh your holiday!
There is no shortage of ways to dash through the snow in the Colorado Rockies, but a Christmas week favorite is, of course, to take everyone on a horse-drawn sleigh ride in Steamboat, Beaver Creek, and Vail We can help you make the arrangements, you bring the Christmas carols. 
Elf services
Don't forget to take advantage of Moving Mountains beyond compare service. We'll receive your packages and parcels and make sure they are stored and ready for you upon arrival. We can stock your vacation rental with groceries, wine, and even gingerbread house supplies. 
Need a last-minute ride downtown for final gift requests? Run out of wrapping paper? The on-call private shuttle available in Steamboat to our guests is faster than Santa's sleigh AND Amazon Prime, plus no crowded shopping malls to contend with. The enticing Beaver Creek and Vail mountain villages also offer a number of places to grab a last-minute gift. 
Stay Safe and Celebrate Together
With concerns about staying safe and healthy for this year most public events have been canceled. At this time we are not aware of fireworks displays going ahead. But no matter, one of the most wonderful things about our private homes and residences is that they are private and self-contained and offer the perfect setting for a more intimate and safe experience, in keeping with what is needed this year. Enjoy a holiday dinner together, dropped off, or served by a personal chef. Relax and play board games, or take advantage of amenities like the pool table, shuffleboard, or foosball (depending on what your home offers) or relax under the stars in your private hot tub and dream of a brighter future ahead in 2021. 
It's going to be different this year, unlike any other, but we can still celebrate the end of 2020!