10 Nov 2022
Arguably the most important meal of your day, a hearty breakfast will set you up for success before your day of mountain adventure! Breckenridge, Steamboat Springs, Vail and Beaver Creek have you covered with plenty of tasty options for your morning meal. Check out some of our favorite options. 
Best Breakfast Restaurants in Steamboat Springs
1865 Ski Time Square Dr, Steamboat Springs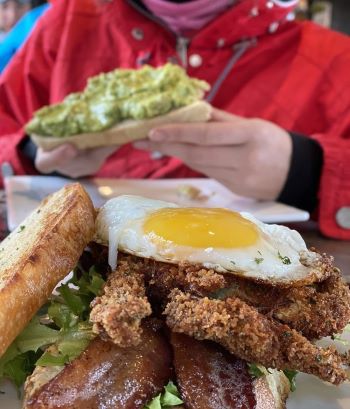 Paramount cornered the breakfast scene around Steamboat Resort's mountain village about a decade ago. Their bright interior and eclectic menu showcase owners Suzy and Lee's passion for delicious, freshly prepared food. Its slopeside location means that after you're fueled up and filled up, you are literally in pole position to grab first chair on a ski day.  

Favorites on the menu include the delicious stuffed French Toast with fuji apples, honey butter, and maple syrup. Or go for the ultimate omega 3, try the Salmon and Eggs with smoked salmon, balsamic mustard dressed greens, ginger, and lemon goat cheese, cherry tomatoes, 2 eggs, and toast. More of a fancy toast kind of person? Try the avocado toast or go for toast with Nutella. Insider tip: Paramount's homemade bacon is never a bad idea. 
131 11th St, Steamboat Springs
Creekside has been the gold standard for breakfast in Downtown Steamboat for over 20 years. Located just off Lincoln Avenue, Creekside Cafe is a quiet reprieve from the hustle and bustle of Steamboat's main street. In summer the picturesque patio next to Soda Creek is the perfect setting for breakfast under a bluebird sky. In winter this restaurant is popular with visitors and locals alike fueling up for a day of adventure.
Try the legendary Eggs Benedict menu for a taste of what makes Creekside a  'Best of the Boat' winner nearly every year or dig into the infamous Wafflelaughagus - a malted waffle loaded with sausage gravy, melted cheddar, and jack cheese, choice of meat and two eggs any way, also served with breakfast potatoes. 
On the lighter side, enjoy a veggie omelet, avocado toast, or the gluten-free granola bowl. Wash it down with a cappuccino from the coffee bar or a freshly squeezed OJ. Insider tip: Try the powder keg jalapeno-infused bloody mary. 
Best Breakfast Restaurants in Breckenridge
505 S Main St. #B1, Breckenridge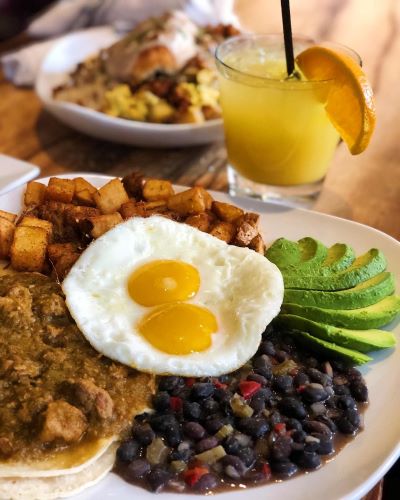 BoLD Restaurant and Bar on Main Street is the top choice for Christine Izard, Moving Mountains - Breckenridge Reservations Manager, noting that BoLD is a great spot for brunch and cocktails. With an elegant and creative menu, BoLD cooks up unique items such as chicken and waffles eggs benedict, Moroccan baked eggs, and strawberry & Nutella French toast. Happy hour starts early here - try an Espresso martini or get creative with DIY mimosas.
540 S. Main St, Breckenridge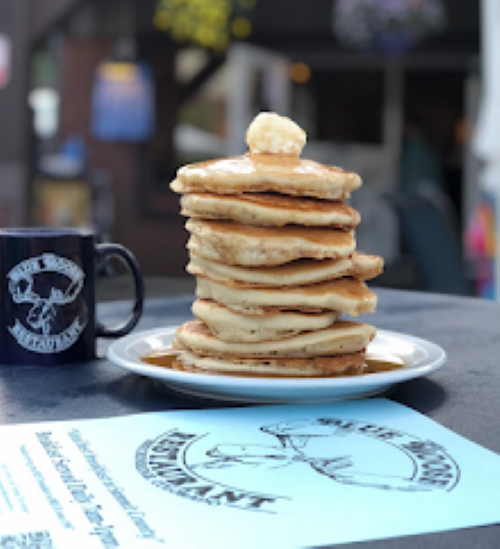 Moving Mountains - Breckenridge General Manager Chip Nelson and Assistant General Manager Kayla Johnson both have Blue Moose as their number one breakfast spot in town for a classic Colorado breakfast with amazing green chile and southwestern-style items. Huge pancakes, farm-fresh Moose Benedicts, breakfast burritos, and a laid-back atmosphere are some of the other reasons locals and guests alike enjoy Blue Moose. Breakfast lovers won't be disappointed.
Best Breakfast Spots in Vail & Beaver Creek
12 Vail Rd #100, Vail
If a decadent French champagne brunch is your style, then don't miss out on Vintage in Vail, offering brunch Friday through Monday after November 24. Maryland crab eggs benedict, fresh-baked croissants and beignets, bacon-wrapped figs, and of course- classic French toast. Pair it with a signature champagne cocktail or a lavender gin fizz.
2211 N Frontage Rd W, Vail
The Westside Café boasts locally sourced fresh food from scratch. Comfort food is the theme here, with everything you could want from homemade granola, the 'world's best benes' to street tacos, ramen bowls, and gourmet sandwiches. Don't miss out on the award-winning bloody Mary's during Happy Hour from 7-8 am! Reservations recommended. 
26 Avondale Ln, Beaver Creek, CO 81620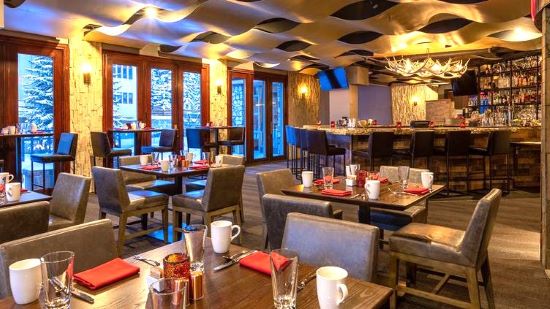 In the heart of beautiful Beaver Creek Village, this elegant restaurant offers tasty classics with fresh ingredients and artistic presentations. A classic menu includes a hearty Colorado Breakfast with the option of elk sausage or a Skiers Omelette with goat cheese. The lighter side menu boasts Everything Bagel and Lox and Smashed Avocado Bagel. Wash it down with a signature Mimosa or Bloody Mary. Fuel up for your next adventure, or enjoy a leisurely meal and some great people-watching at Alpine + Antlers.
20 Nottingham Rd, Avon, CO
A local's favorite, don't miss out on brunch at Northside Kitchen featuring the self-proclaimed valley's best donuts and fresh-baked pastries and bread. Choose from a variety of hearty breakfast burritos, biscuits and gravy, filet mignon and eggs or a fresh Cobb salad, Northside burger or a classic Rueben. Grab fresh OJ Mimosas and Bloody Mary's or Irish coffee from the bar.
See more of our favorite breakfast and brunch spots by reading more of our blogs:
Having Breck-fast in Breckenridge? 
In Vail/Beaver Creek for breakfast or brunch? 

In Steamboat Springs for breakfast? 

Looking for the perfect luxury vacation home to go with your perfect breakfast? 
Give us a call and we can help match you with the right home for you and your friends & family in Steamboat, Breckenridge, Vail or Beaver Creek.