6 Jun 2019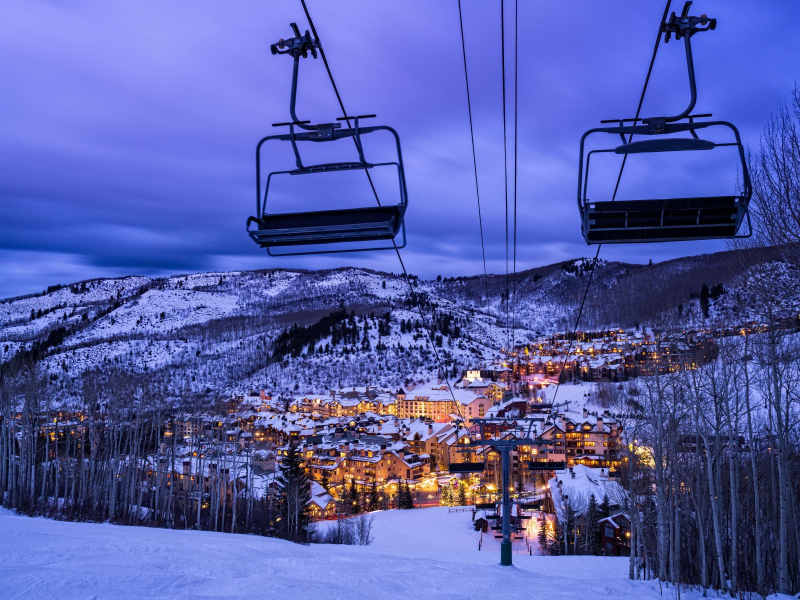 What better nod to a mountain having some of the greatest ski terrain in the world, than that of playing host to the Birds of Prey Ski Competition each year?  The only Men's World Cup race held in the country takes place at Beaver Creek and you too can experience the incredible trails the professional skiers themselves race on.
Beaver Creek may not be as big or famous as Vail, but this ski community has a completely different feel than its Swiss-inspired neighbor, and it is one you'll begin to crave.
Built in 1980 specifically for the luxury traveler, Beaver Creek guests are greeted by heated cobblestone streets, smiling ambassadors ready to help carry your gear to the lifts, and legendary homemade chocolate chip cookies passed out at 3:00pm each day.  The customer service everywhere is top notch as are the shops & restaurants.
And when it comes to the slopes, there is something for everyone. Every run was impeccably designed for different levels of experience, and the resort continues to be appreciated by even the most die-hard skiers 40 years later. 
For experts, Beaver Creek has some of the best double black mogul skiing in North America as well as steep extreme backcountry-style terrain served by lifts - no hiking required!  It also arguably provides some of the best tree skiing in all of Colorado, as aspens cover much of the mountain, and skiing through these glades can only be described as spectacular!  Better yet, few people venture off the groomed trails which leaves these untouched powdery stashes lingering for days. 
For intermediate skiers and riders, the corduroy on the blue and green runs live up to their flawless reputation for safe and enjoyable ways to navigate the bountiful terrain.  
If you are traveling with little ones or beginners and seek those easier runs at Beaver Creek, along with the reassurance of an experienced guide on the mountain, the majority of instructors at the ski school are longtime veterans who provide a deep knowledge alongside an easy friendliness.
There is much to be discovered off the slopes as well in this quaint little mountain village.  The Vilar Performing Arts Center brings world-renowned entertainment acts through its doors. The ice rink holds a social once a week, and Thursday night lights up with a dazzling firework display that fills the sky each week with every color of the neon rainbow.  Perhaps you'll be taking them in as you ride a sleigh up to Beano's or Zach's Cabin for dinner; each a timber hearth lodge with cozy charm and remarkable seasonal menus.
Beaver Creek offers sophistication and privacy both on and off the mountain, which is why people travel here from all over the world, and many make it a tradition.  Perhaps it's time for you and your family?