---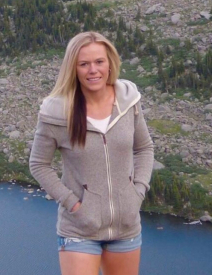 Jenna Crockett 
Most people refer to her as 'The Aussie' born and raised on the New South Wales coast of Australia.
She discovered Steamboat Springs 8 years ago on her first overseas ski vacation with family and friends- little did she know this would be the place she would meet her husband and would soon relocate across the world to live.
Believe it or not, she actually experienced the Moving Mountains Luxury Catered Chalet Package first hand as a guest while vacationing in Steamboat Springs prior to an opportunity arising for her to join the team- it was meant to be!
When she is not working you'll find her on the slopes skiing, hiking, paddle-boarding or vacationing in Australia with her beautiful family and friends.
She looks forward to the opportunity to meet you.
Bring your sense of humor and you'll get along great!
---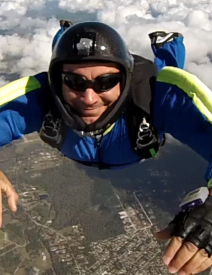 Ralf Sarria
Ralf is a South Florida native. He studied at FIU and has since worked in 3 countries and he is fluent in English and Spanish.  This is his first winter in Colorado. He loves to be active and has experience with skydiving, martial arts, fishing, and hiking and riding motorcycles. 
Ralf's view on life is that life is to be experienced not read about. He's a person that feels at home behind a stove or working at a computer, playing a game of chess or skydiving with a friend. As a father of 2 kids (Girl and Boy), he loves time with his kids, especially when he gets to be a kid with them like when they go to Disney!
---
Tracy Kubarski
Tracy recently relocated from Indiana, where she spent most of her career working for United Airlines. 
In her free time, you can find her traveling the world. Whether it be hiking or biking, she loves anything outdoors! She has been visiting Steamboat Springs for the last 20 years and jumped at the opportunity to finally call this place home.  
---
You may also be interested in: