---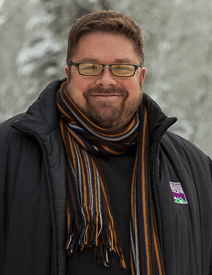 Matthew Dusharme
Chef Matthew Dusharme is a native of San Diego California with a Culinary Degree from the Culinary Institute of America. Matthew has had a multi-faceted career, including working as a chef for two luxury guest ranches and two Four Seasons Resorts (one in Costa Rica). He's even worked as head chef on a yacht and at a research station in Antarctica! Matthew says he has strong Latin and Italian influences in his cooking but always likes to add his own special twist to dishes. He enjoys keeping up on current food trends and is currently interested in farm to table recipes that incorporate locally grown products.
---
Juan Cuadra 
In Miami, friends from Colombia, Venezuela and Brazil taught him their cooking styles. At the fabled Cordon Bleu cooking school (where he was first in his class), he studied haute cuisine. As a Marine, he took quick cooking jobs on his time off in Egypt, South Korea, Japan or wherever he was deployed … except for his two tours in Iraq (no time for cooking there).
In the Marines, he also learned to seek challenges. He's catered food for 10,000 people on the PGA tour and worked for Miami's top catering company.
He loves to mingle with his clients and regale them with stories about each dish.
When not in the kitchen you can find him out exploring Steamboat Springs and the surrounding areas. 
---
Brendan Potgieter 
Brendan Potgieter is from Cape Town, South Africa.  He recently graduated from Stellenbosch University with a honours degree in Statistics. He decided to come to Steamboat springs to experience something new in a new country and at the same time learn to snowboard. He can absolutely call myself a foodie and therefore, loves to try and enjoy everything food. His passions are Surfing and now Snowboarding. 
---
Lois Hills Williams 
Lois, is from Cape Town, South Africa. After finishing her degree in Cape Town she decided to work a season in Steamboat Springs, Colorado. She is excited to do something new and learn to ski at the same time! She has a lot of experience looking after guests and was a waitress for 5 years. She loves getting to be a part of families that are on vacation, and having the opportunity to try and make their time here in Steamboat unforgettable. 
---
You may also be interested in: