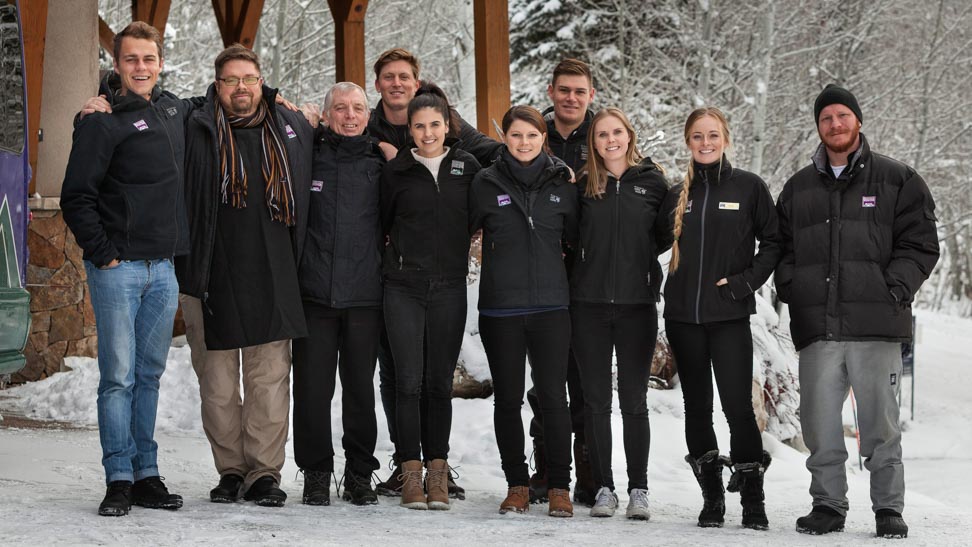 ---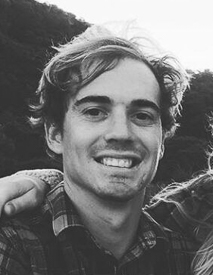 Mitch Nethercott
Mitch was born and raised in Durban, South Africa. After completing his Honours Degree in Business Management through UNISA, he did a year's internship at a logistics company. He really enjoyed the experience but decided he would like to experience working and travelling overseas before starting a full time career.
He is an active person and is happiest when outdoors. He as a passion for the ocean and when he's not Kayak fishing at sea or surfing he can be found keeping fit by playing a number of other sports such as golf, cricket and squash.
He has never been in real snow or experienced cold weather conditions so is really excited to make the most of this experience. He is looking forward to making great memories and can't wait to experience the culture of Steamboat Springs.
He is very excited to spend a season at Moving Mountains, enjoying the snow, the mountain and meeting the people of Steamboat Springs.
---
Thea Leinbohm 
Hailing from Germany, Thea is returning to Steamboat Springs for the 17-18 ski season. She loves being in this health conscious, active and safe community where she spent two years as an au-pair from 2008-10.  Between this time and now Thea studied Event and Tourism Management in Bavaria, Germany and Dublin, Ireland. After working for 2 years in the Event Business for a pharmaceutical company the "curse of the Yampa Valley" has brought her back to Steamboat and Moving Mountains to be part of the team creating memorable vacations in Steamboat Springs. She is looking forward to new challenges as well as pursuing her passion for alpine ski touring and snowboarding.
---
Dani Perold
Dani has a degree in BCOM Marketing and for the past 3 years has worked in Marketing for a fashion  retailer called Mr Price. She would describe herself as confident and friendly and always aspiring to treat others the way she would want to be treated. Her interests include fashion and outdoor activities such as going to the beach and hiking, which is why the active lifestyle of the ski season appealed to her so much! She has skied and snowboarded 3 times in South Africa, so is beyond excited to spend a ski season at Moving Mountains. America has always been at the top of her bucket list, so she's excited to learn different cultures and get to know the Steamboat community.
---
Dominique Egan
Hailing from Johannesburg, South Africa, Dominique recently graduated with a degree in business and marketing from the University of Stellenbosch. She thoroughly enjoys meeting new people, the outdoors and travelling. She has been fortunate enough to have travelled to many different countries, such as Ireland and Italy, and has previously lived in both the U.S.A and the U.K. Dominique is an active person and this inspired her to become involved in the Colorado ski industry. She is a friendly and welcoming individual.
Dominique is very excited to be spending a season with Moving Mountains and can not wait to be a part of the Steamboat community. 
---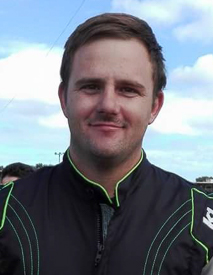 Eugene Gelerblom
Eugene Gelderblom comes from Cape Town South Africa.
After school he started helping his dad with his mechanical business and since then has grown a lot in the motor mechanical industry. He has been working as a mechanic / ride operator / logistics supervisor for the past 3 summers at a traveling carnival in America and Canada.
He enjoys racing and has achieved club champion in dirt oval karting for the past season. He is a two time record holder for most points scored in one season for club level rugby. He has achieved provincial colors in almost all sports he has played and got selected for player of the year most every year.
He is very excited to be working and living in Steamboat Springs, as this will be a new challenge and adventure, and snow will be included. He likes giving every new opportunity that comes across his path his all.
---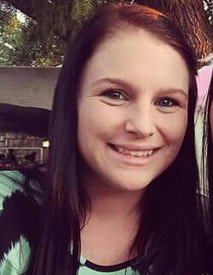 Amanda Uys (Gelderblom)
Amanda Uys is from Cape Town, South Africa.
She studied to become a beauty therapist; however she now practices beauty therapy as a hobby in her free time. She has been working for a traveling carnival for the past 3 summers in America and Canada.

She enjoys traveling and loves the outdoors. She has a great love for animals. She has been to some states in the US but never to Colorado before. She is excited to see what a small town has to offer and is even more excited to be living and working in snow. She comes from a place where snow is only visible on the very distant mountains.
---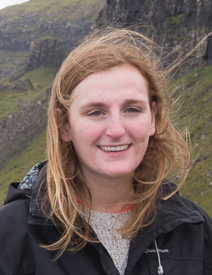 Julie Halotel
Julie originates from Normandy, France. She recently finished a Master in Petroleum Geoscience in Edinburgh but has lived in many places, such as Switzerland, Dubai, Singapore, and Canada. She loves the outdoors, which played a large role for choosing her career in geology. In her spare time, she enjoys running and exercising her creativity by knitting and creating tote bags.
Julie comes from a family that loves to travel and go on adventures. That is why she is excited to discover Colorado and especially to spend a winter season in Steamboat Springs. She is looking forward to make the most of the experience with Moving Mountains and Steamboat Springs, and to meet the community.
---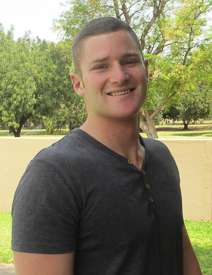 Charel Swarts
Charel Swarts is from a small town in South Africa called Upington , a town which has never seen snow. After school Charel studied fitness science as a gap year and even did men's physique as a sport. He worked as an estimating engineer (automotive repair estimator) for three years when he decided to start travelling. His first time overseas involved working for a traveling carnival in Canada for 4 months, still not seeing the snow he wants to.
Charel is passionate for the outdoors and loves all kinds of adrenaline types of sports, always going hunting, diving and hiking. Charel is excited to visit the US for the first time and he also can't wait to experience life in Steamboat Springs.
We know Charel is going to enjoy the snow here in Colorado.
---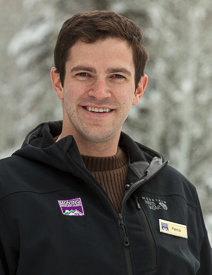 Patrick Boyle
Patrick moved with his family to Steamboat Springs from the small seaside town of Spring Lake, New Jersey in 2001 and he graduated from the Steamboat Springs High School before going on to college in Pennsylvania. Returning to Steamboat Patrick joined the Moving Mountains Operations Team in 2014 and he often seen driving the ski shuttle or helping to set up homes for new arrivals.
Patrick grew up skiing and snowboarding with the Steamboat Springs Winter Sports Club. He loves the summers just as much as the winter in Steamboat, but still finds time to travel to the East Coast, Hawaii and the Caribbean. In his free time he enjoys reading history books, hiking, shooting, watching classic films, swimming and scuba diving and he is a big sports fan, especially of baseball and football -his two favorite teams are the Colorado Rockies and the New York Giants.
---
Niki Strauss
Niki Strauss was born in Pretoria South Africa where she lived for 15 years, her family moved to a small town in the Northern Cape called Upington in 2010 where she has been residing ever since.
Niki always knew she had a passion for people, after school she pursued a career in exactly that passion leading her to work as a junior administrative clerk and receptionist for 2 years, she also worked as a dental assistant for almost 3 consecutive years.
Niki decided to trade her dental career for traveling boots when she went to Canada for 4 months starting June 2017 she worked as a Guest Services representative with a traveling carnival, in Niki's spare time she enjoys being active and outdoorsy. Niki has never been to the US and has never touched snow, she is extremely excited about working in Steamboat Springs and experiencing all the town and mountain have to offer. 
---
Tanner Kelly-Stack
Tanner grew up in a small coastal town south of Durban for a few years in his early teens, before moving to Durban for high school/university. During this time, he began to fall in love and grow with the Ocean; surfing and trying to learn as many new skills that could keep his interaction with nature at a maximum. From this, his love for skateboarding and other board sports grew, and he's always been mind-numbingly excited to try it out in snow. Having never left the beautiful climate of South Africa, he has no idea if his fingers and toes are going to cope!
He is currently trying to complete his degree in Environmental Science through correspondence, and hopes to one day put this qualification to good use through his passion in sustainability and adventure.
He lovse learning new skills and hobbies, putting himself out of his comfort zone, meeting people from areas of the globe that he didn't even know existed. Plus, he is incredibly passionate about good service. These are all reasons he can not sit still for the thought of Steamboat is enough to make him jive!
---
Daniel Morton
Daniel has just finished his Industrial Engineering degree at Stellenbosch University in South Africa. He has lived in Stellenbosch for the last four years but he is originally from Port Elizabeth in the Eastern Cape. He loves sports and has participated in multiple sporting codes but his favourite sports are cricket and rugby, with water-skiing and scuba diving being two of his favourite hobbies.
This will be Daniel's first experience of America, and as a matter of fact, snow! He is really excited to experience the ski slopes in Steamboat Springs and the community, as he thoroughly enjoys being around people and making new friends. 
---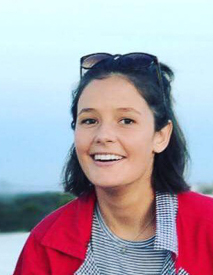 Chelsey Albertyn
Chelsey comes from the seaside town of Hout Bay, Cape Town, South Africa. She is qualified as an Interior Designer and worked for two years as a sales and project manager for a bespoke wooden furniture company.
Her passions include competitive horse riding and traveling. She recently spent 5 months traveling South-East Asia and lived the adventure, meeting new people and experiencing the different cultures.
She last saw snow 15 years ago and is looking forward to living, working and getting to know the community in Steamboat Springs.
---
Nick Melck
Good coffee, good wine and good ice-cream. Nick is a lover of all three - and in that order. Nick also has a pet cat named, Gigantor.
Nick is a graduate of Stellenbosch University which is nestled in a small winelands town just outside of Cape Town. He came out with both law and business degrees and having played whole lot of waterpolo.
With just a backpack and a bucket-full of curiosity, Nick has been exploring Asia for the good part of this year. Having spent a few too many days on the beach, he reckons his tan should last him through a season of snow.
All in all, Nick is a stickler for detail but agrees that perspective is everything.
He looks forward to many fresh mornings in Steamboat Springs and no doubt many fresh face-plants in the snow as he learns to snowboard.
---
Renee Kerstens
Renee is Australian born and this will be her second season with us at Moving Mountains. A year round winter is nothing new for her, so when she is not in Colorado you will find her in New Zealand where she works as a Food and Beverage Manager based in Queenstown and working with NZSki. She is well travelled, and has worked in ski resorts in Australia, New Zealand and the French Alps, where she led and managed catered ski chalets and cooked in private chateaux's. A chef by trade and winter in her veins so when she is not skiing, she will be ensuring your stay in Steamboat is an experience to remember.
---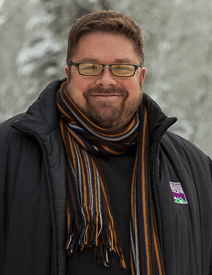 Matthew Dusharme
Chef Matthew Dusharme is a native of San Diego California with a Culinary Degree from the Culinary Institute of America. Matthew has had a multi-faceted career, including working as a chef for two luxury guest ranches and two Four Seasons Resorts (one in Costa Rica). He's even worked as head chef on a yacht and at a research station in Antarctica! Matthew says he has strong Latin and Italian influences in his cooking but always likes to add his own special twist to dishes. He enjoys keeping up on current food trends and is currently interested in farm to table recipes that incorporate locally grown products.