Your Safe Mountain Vacation Guide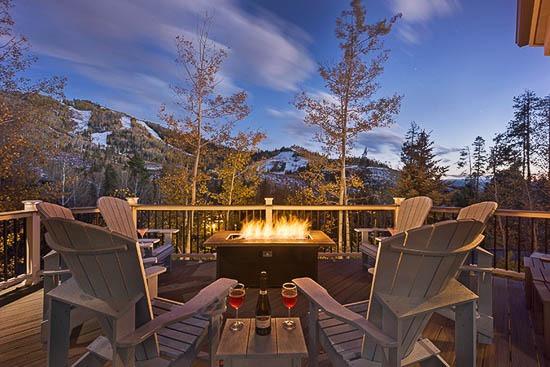 Updated Summer 2021: We are delighted that our private vacation home rentals are proving to be so popular in Vail and Beaver Creek and in Steamboat for both summer and winter. The Rocky Mountains have always been a safe place to travel to and this seems even more apparent this year.
Every home and residence that we manage has been diligently checked and prepared for your arrival and is sparkling clean following our enhanced VRMA Safe Home cleaning protocols to provide you with the safest, cleanest accommodations available.
We invite you to use this Safe Mountain Vacation Guide to navigate the new normal like a pro and maximize your fun with Moving Mountains in Steamboat Springs, Vail, and Beaver Creek in the heart of the Rocky Mountains.
YOUR PERFECT SANCTUARY
We have noticed how our guests now consider one of our private homes or residences as the main attraction during their getaway. These five-star vacation homes offer beautiful views in a serene mountain setting. They are the perfect space to spend time with family, away from the hustle and bustle of city life. With Hi-speed WiFi standard in all of our homes, we have also seen many guests choosing to work remotely from Colorado and make a serious lifestyle upgrade. With many young students now learning online, we are delighted that people are taking advantage of the opportunity to school remotely too.
Our homes are real homes with fully equipped kitchens in case you are an avid baker or cooker and still want to make a fresh sourdough or a full spread for the family. Our summer and fall daytime temperatures invite outdoor living and most offer outdoor tables and chairs for al-fresco dining at any time of day. Most include a gas BBQ grill, perfect for an evening grill-out.
We are surrounded by wide-open spaces that provide endless opportunities for hiking or mountain biking, which can make for a perfect day out in nature with a picnic. All trails are open and we are able to explore the entire area around us. Road cycling and gravel riding are also huge here because we have so many quiet paved and gravel roads in Routt and Eagle County, as well as mountain biking on an extensive network of developed and mapped trails. Hiking follows the same limitless path.
Wildlife abounds in the mountains – bears, moose, deer, elk, foxes, and an infinite number of critters and birds are regularly seen all around us. And this is an environment that was always socially distant by design. Now we can appreciate it even more for that reason alone as we use time in the mountains to rejuvenate and relax.
The local scene in our mountain towns is still strong. Our amazing restaurants are now offering limited seating dine-in options as well as takeout and delivery so you have plenty of opportunities to take a break from all the cooking and baking you've been doing.
STAYING SAFE TOGETHER
When we collectively decide to practice social distancing, we keep each other safe. We ask that you help us protect our local Steamboat, Beaver Creek, and Vail communities by continuing to practice social distancing and by following social distancing protocols including wearing face masks in public places like grocery stores and shops where requested.
Staying in one of our homes or residences as a household we recommend that you take every precaution to keep each other safe:
PRE-ARRIVAL:
Consider isolating for 5 – 10 days prior to your trip to reduce the potential of contracting COVID
Consider getting a flu shot 2 or more weeks before you travel – this reduces the risk of flu and confusing symptoms.
Consider taking a COVID PCR test 3 – 4 days prior to travel – you will know that at the time of the test that you are COVID free
Do not travel if you have any of the COVID symptoms such as recent loss of taste/smell
Make sure all members of your party have a few masks to wear around town and on the mountain.
DURING YOUR TRIP:
Wear an N95 mask on the plane and in a shuttle or taxi
Engage with your group and discuss openly about monitoring health symptoms daily throughout your stay
If anyone becomes symptomatic during the trip get tested immediately – a COVID rapid test will quickly confirm 85% of symptomatic cases.
If you test negative but are still symptomatic – get a COVID PCR test which is more accurate and isolate until you have the result (2 – 3 days)
If you have a group member who is diagnosed with COVID please quarantine for 10 days to prevent community spread.


We have provided the resources below to help you plan for a safe and memorable vacation with your loved ones.
You deserve a change of scenery and some fresh air!
Colorado remains one of the most beautiful corners of the world and we can't wait to welcome you back as soon as possible.
Be safe and stay healthy!