Safe Home Cleaning Policies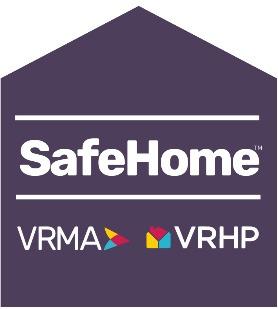 Cleanliness in your vacation home has always been one of our highest priorities. COVID-19 has taught us to be hyper-vigilant in this area and we have taken many additional steps to ensure the safest and most hygienic environment awaits when you enter the sanctuary of a Moving Mountains luxury rental home.
We are proud members of VRMA and VRHP, the leading organization of vacation rental managers in the USA, and we have adopted all of the recommendations of the Safe Home cleaning guidelines into our practices. This includes the following:
Laundry
All bed-linens and towels are removed and commercially laundered after every stay. This ensures a 100% clean and fresh start to every guest's arrival.
Housekeeping
In addition to a thorough clean of the home before you arrive, all touchable surfaces are wiped down with disinfectant chemicals approved by the CDC and VRHP. Disinfectant wipes are provided in every home so that you can easily maintain a high level of personal hygiene throughout your stay.
Virtual Check-in
To minimize necessary contact with our staff members we will be offering a virtual check-in using Zoom meeting software once you are in your vacation home. You will need the Zoom app downloaded to your mobile device. We will then send you an invitation to conduct our personal walkthrough in a virtual setting. Some of our homes can seem complicated to understand when you first arrive and we can ease most concerns by beginning your stay with a brief run-through of essential information.
Private Hot Tubs
Our policy has always been to drain, clean, disinfect, refill, and sanitize private hot tubs before every guest arrives. This allows you to relax and enjoy these amenities without a concern.
Safety Inspections
Your personal safety is our highest priority. We conduct twice-annual detailed home inspections and perform many hours of preventative maintenance at the end of winter and summer rental seasons. The reliability of essential systems and appliances is critical and these are inspected and serviced annually. Smoke detector and carbon monoxide detector batteries are checked and batteries are checked annually.
Safety Manual & First-Aid Kit
Every Moving Mountains home comes with a detailed House Manual providing you essential information and operational instructions. This manual also includes essential information for emergency medical situations. A basic first-aid kit is also located in every home.