2 Mar 2023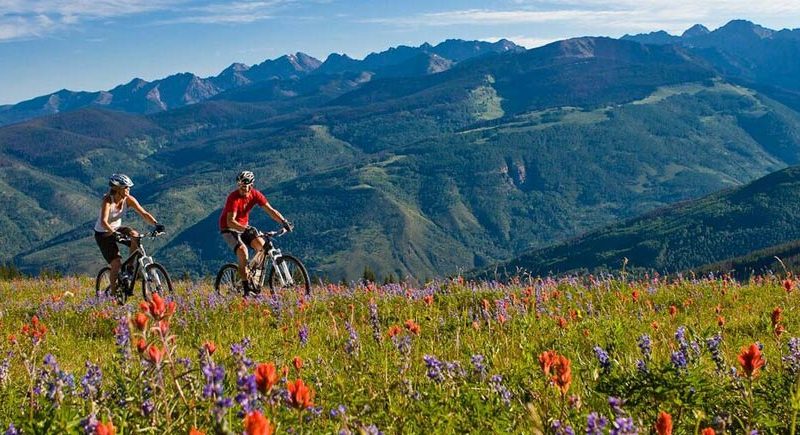 Big celebrations, big homes, big spaces, longer stays - summer is coming and it's time to go big! There's so much to see and do in Vail and Beaver Creek in the summer, a week's trip just won't suffice. From the Hot Summer Nights concerts and July 4th Celebrations to the Vail GoPro Mountain Games, you don't want to miss what's going on this summer. Not to mention miles of hiking and mountain biking trails, golf, fishing, and horseback riding. Make some big plans and stay in some of our big homes that have everything you need (including a home office!) so you and your family can have a summer to remember. 
Top Ways to Go Big This Summer:
1. BIG CELEBRATIONS
Vail and Beaver Creek are the places to be from Independence Day to Labor Day! These two Colorado mountain towns offer plenty of festivities and activities that are perfect for families and friends. 
On Independence Day, Vail and Beaver Creek come alive with parades and live music events taking place throughout the towns. Visitors can enjoy a festive atmosphere and take part in activities that showcase the beauty of the region.
But that's not all! Labor Day weekend is another popular time for holiday celebrations in Vail and Beaver Creek. The towns host events and activities that cater to all interests, from the Beaver Creek Wine and Spirits Festival to the Vail Jazz Festival. Visitors can experience the best of Colorado's cultural and outdoor offerings.
2. BIG FUN
Summer in Beaver Creek and Vail is a time of big fun and endless outdoor activities. From miles of hiking and mountain biking trails to golf, fishing, horseback riding, and water sports, there's something for everyone to enjoy in the great outdoors. Explore the mountains on foot or on two wheels, taking in stunning views of the surrounding peaks and valleys. Tee off at some of the most scenic golf courses in the country, or cast a line into a crystal clear stream for a chance to catch some of the region's famous trout. For a unique adventure, saddle up for a horseback ride through alpine meadows and forests. And when the weather heats up, cool off with water sports like rafting, kayaking, and stand-up paddleboarding on nearby rivers and lakes. With so much to do and see, these mountain towns are the perfect summer playground for outdoor enthusiasts of all ages and abilities.
3. BIG HOMES
Staying in one of Moving Mountains' large luxury vacation mountain homes provides an unparalleled level of comfort, convenience, and luxury. With homes offering 5+ bedrooms, extra living spaces, and offices, these homes offer ample space for families and groups of friends to spread out and enjoy their own private space while still being able to come together for meals and quality time. The hot tubs and large decks provide a perfect place to relax and take in the stunning mountain views after a day of outdoor activities. Additionally, the amenities and features of these homes go above and beyond what you would find in a typical vacation rental, with high-end appliances, luxurious furnishings, and state-of-the-art technology. Whether you're looking to host a family reunion or just some time away, a larger home provides a truly luxurious experience that can accommodate all of your needs. From the extra space and privacy to the incredible amenities and stunning views, staying in a larger home is a great choice for those looking for the ultimate mountain vacation experience.
Check out below for some of our favorite BIG homes for the summertime.
4. (BIG) LONGER STAYS
Staying longer at a luxury vacation rental in Vail and Beaver Creek during the summertime offers a range of benefits that can enhance your vacation experience. Firstly, it allows you to fully immerse yourself in the natural beauty of the area, with ample time to explore the numerous hiking and biking trails, as well as participate in other outdoor activities. You can take your time and explore all that the towns have to offer, from the quaint shops and local restaurants to the many cultural events and festivals that take place during the summer months. Additionally, staying longer in a vacation home offers the opportunity to truly relax and unwind, enjoying the comfort and convenience of a fully equipped home away from home. You can take advantage of the home's amenities, such as a private hot tub, outdoor grill, or spacious deck, to fully enjoy the beautiful weather and stunning views. Not to mention the comfortable working spaces many of our homes provide. Overall, extending your stay in these mountain towns is a great way to maximize your summer vacation experience and create lasting memories with family and friends.
6 BR | 12 GUESTS | 3,716 SQ FT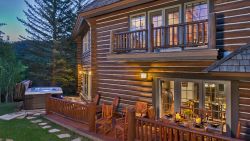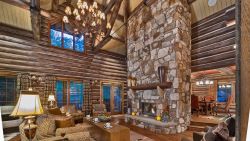 Pioneer Lodge amenities include a private hot tub, a yard, a theater room, ultra high-speed internet, a balcony, a patio with a dining table a private home office, and is pet friendly. 
6 BR | 12 GUESTS | 3,716 SQ FT
Excelsior Lodge amenities include walk-to skiing and hiking trails, a private hot tub, billiards, A/C, an elevator, Ultra high-speed internet, a balcony with a dining table, and a private fire pit. 
6 BR | 12 GUESTS | 3,716 SQ FT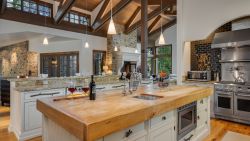 Fortuna Lodge amenities include beautiful outdoor space and yard, multiple patios, a lower patio with seating, grill and a fire pit, a private hot tub, a deck with dining table, a home office, A/C, shuffleboard, access to hiking trails, a separate guest space, and access to community pool and fitness center. 
6 BR | 12 GUESTS | 3,716 SQ FT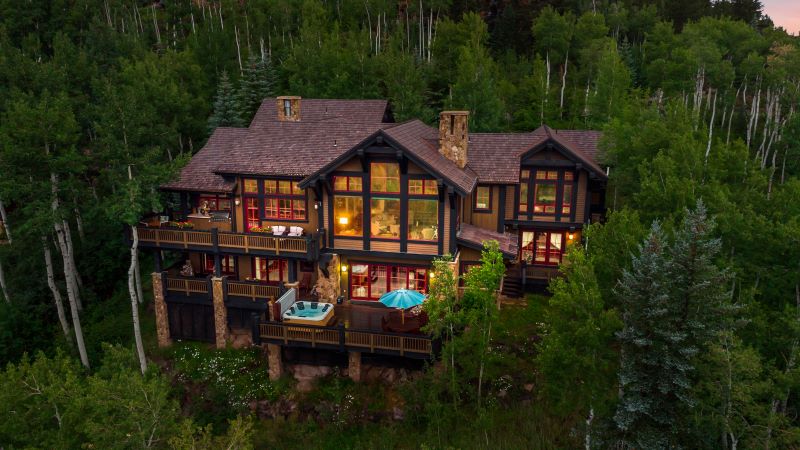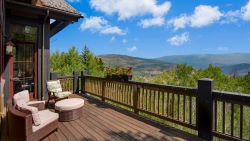 Wilton House amenities include A/C, a private hot tub, a sauna, a fitness room, billiards, multiple decks and patios with seating and views, a bbq grill, a private office with high-speed internet, access to a community pool, and a fitness center. 
Get your summer started by browsing all of our incredible homes in Steamboat, Breckenridge, Vail, and Beaver Creek!