Where to Rent Lodging in Vail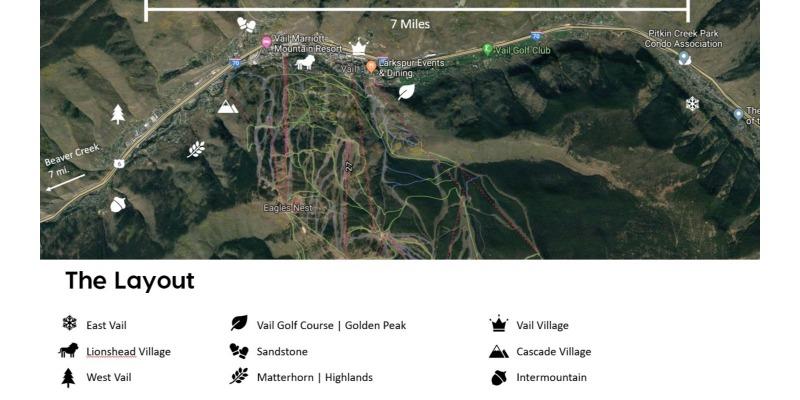 Whereas you may be accustomed to visiting or living in a large city with posh districts, quaint suburbs, and the latest hipster neighborhood, not everyone expects the same when traveling to a mountain town. Instead, they picture one-horse main streets, old mining buildings, and a ski mountain base area…
Of course, Vail has the typical base area, but you may be surprised to realize that around the mountain are multiple little neighborhoods and districts that each bring their own panache to the mountain community. In this article, you'll find our take on which 'hood might suit you and your friends, or you and your family best when visiting the Vail Valley!
Vail Village
When you want it all, and you want it at your fingertips then there is no better place to stay, than that of Vail Village. Along with the cool mountain air and hot après-ski scene, renting a condo in Vail Village is the best choice when traveling with non-skiers, for they will appreciate Vail's charm and a luxurious array of shopping, dining and entertainment options.
Lionshead Village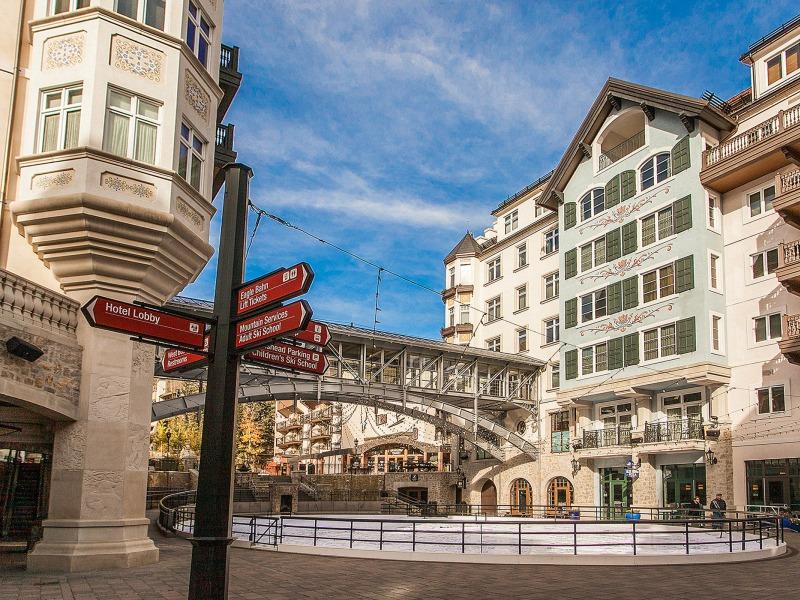 Also known as Vail's second base area, the village of Lionshead emanates its own European charm. The heated cobblestone streets of the pedestrian-only village lead to an array of mountain-inspired shops and dining options, and the Eagle-Bahn Gondola provides one of the most unique transportation options around; whisking guests to the top of Vail Mountain for high-altitude dining. Lionshead Village settles into the night a bit sooner than Vail Village, so finding accommodations in this district is a great option for ski-in, ski-out enthusiasts traveling with family.
Golden Peak | Vail Golf Course
If you have children attending ski school, then Golden Peak and the Vail Golf Course neighborhood is where you want to be! A large great room complete with the market at the base of Golden Peak helps everyone load up on snacks for the day, and once parents have dropped their children off for their lesson chair 6 is ready to take them up the mountain for the day. If convenience for you is centered around your children's lessons, then this area of the Vail Valley is where you should begin your lodging search.
Cascade Village
Located between Lionshead Village and West Vail, homes and condos in this area seem to have the best of it all: a designated chair lift, The Aria Athletic Club, free local shuttle to and from Vail and Lionshead Village, and a river that runs through it all. (Well, more aptly named Gore Creek, but stunning nonetheless)! If you are seeking a luxurious rental with all the bells and whistles then this is the district for you.
East Vail
East Vail is your warm welcome to the Valley after descending from Vail Pass and is a great option for vacationers seeking easy access to hiking and biking trails. If vacationing here in the winter, a stay in East-Vail can be easier on your pocketbook, and the free Town-of-Vail bus system gets skiers to and from the slopes without hassle.
West Vail
West Vail is a haven for those looking to mingle with the local community as well as offering some budget-conscious options on luxury homes. Make friends with fellow skiers and riders on the complimentary town-of-vail bus that, depending on how far you stay from the slopes, can take 5 to 25 minutes. Condos and homes in the West Vail neighborhoods are dotted with dog-friendly parks, grocers, and restaurants that are also popular with locals.
Sandstone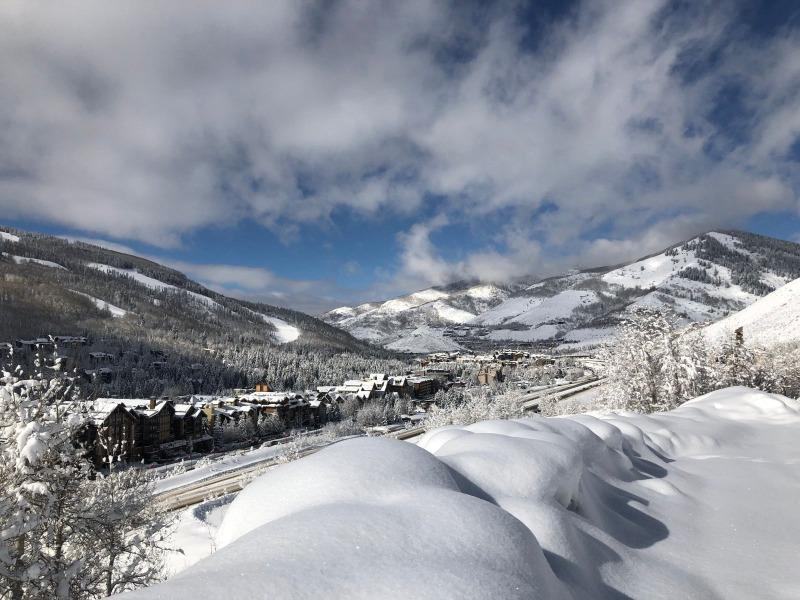 Located just North of Lionshead Village, condos and residences in the Sandstone neighborhood provide guests with walking access to the mountain. A local favorite, the Sandstone neighborhood is bustling with parks, volleyball courts, outdoor grills, and your main access to White River National Forest and Piney Lake.
Eagle-Vail
The vacation homes in Eagle-Vail offer some of the most beautiful western views the Vail Valley has to offer; especially those perched atop Whisky Hill. Located just minutes from Vail, and even closer to Beaver Creek, access to world-class skiing, mountain biking, hiking, and dining remains at your fingertips. The community of Eagle-Vail itself offers an outdoor pool, tennis courts, park, and pavilion making it an ideal location for families looking to get away for the summer or take a quick trip in the winter.