JULIE GEORGE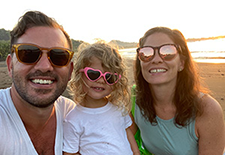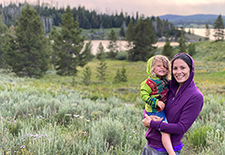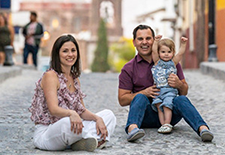 The magic of Steamboat entranced Julie and her family while on a ski vacation and they found themselves living here a few months later.
She has been a marketer by trade for 15 years, with experience in travel, Saas software, cybersecurity and more, but she is very excited to land in the throes of luxury vacation home rentals!
She is energized by sharing our exceptional homes in our outstanding mountain communities with others. You may hear her yelling about it from the mountain tops! (proverbial and actual)
With a communications degree from Boston University, then a whirlwind of "homes" since, including Tokyo, San Diego, Austin, Dubai and Denver – she has roots in lots of places!
Her free time is spent with her family, her husband and young, budding-skier daughter at home. Together they enjoy SUP, camping, hiking, snowboarding, biking, cross-country skiing – and exploring the wondrous world through slow travel.