Stag Lodge
Beaver Creek, CO
•
5+ Miles to Ski Area
---
---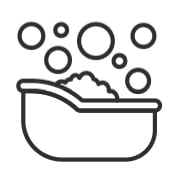 Private Hot Tub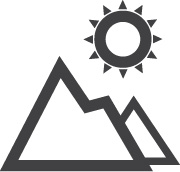 Mountain View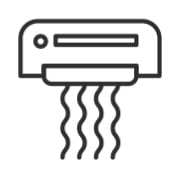 Air Conditioning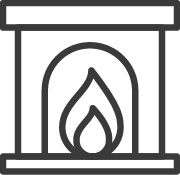 Fireplace - Gas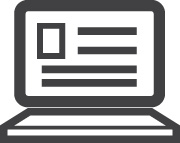 Office - closed door
---
Stag Lodge is available solely for stays 30 nights and longer. Immerse yourself in the mountain lifestyle when you book for a month or longer - and reap the savings of a longer stay, including no sales tax!

This 6-bedroom luxury residence, located on the Ranch side of Cordillera, offers the best in mountain living. Multiple gathering areas and fireplaces, an expansive kitchen, a large deck with a gas grill, a private hot tub, and unparalleled mountain views add to the home's appeal.

As you enter the home you'll be enthralled by the impeccable stonework that continues throughout the rest of this extraordinary residence. To the right of the main entrance are the incredibly spacious kitchen, dining area, and living room. Turning to the left of the main entrance is the primary suite with a king bed, flat screen TV, gas fireplace, and ensuite full bathroom with a Jacuzzi tub and walk-in steam shower. Guest will also love having a secondary suite that sits in its own slightly elevated wing. This beautiful room has a king bed, a flat-screen TV, a gas fireplace, and an ensuite with a soaking tub and walk-in shower.

On the lower level are two more bedrooms, a king suite, and a queen suite. Both offer flat-screen TVs and ensuite baths. The lower level family room offers non-stop entertainment with a wet bar, a fireplace, a movie area with a large projection screen and cozy couches, a card table for 6, and a foosball table. There is also an additional laundry room on this floor.

The lowest level of the home provides guests with access to the private outdoor hot tub and two more queen suites, each with flat-screen TVs. There is also an additional powder room on this level.

The garage offers two covered parking spaces. There is a sitting area with a fireplace and a writing desk just off the main entrance. The laundry is located on the main floor.

SKI ACCESS: This home is located 9.3 miles from the skier parking lot at Arrowhead, 13 miles from the parking garage at Beaver Creek, and 21.4 miles from the parking garage at Vail. Guests will need to drive and park in one of the designated skier parking areas to access the slopes.

GUEST SERVICES
Moving Mountains has a Guest Services Team, offering full-service vacation planning assistance prior to your trip. You will be assigned a dedicated specialist who will guide you through all the activities and services available. You will also have access to our online Guest Portal where you can find extensive details about your reservation, your residence, and guest services.

IN HOME AMENITIES
All Moving Mountains properties have WIFI and come fully stocked with paper products (paper towels, toilet paper, tissues), bathroom toiletries (shampoo, conditioner, body wash, hand soap), and detergents (dish, dishwasher, and laundry) as well as clean bed linens and towels. In addition, the kitchens are stocked with aluminum foil, plastic wrap, trash bags, sponges, soap, salt and pepper, coffee, tea, Nespresso, cookware, bakeware, dishes, glasses, utensils, and standard small appliances.

This home enjoys air conditioning in summer.

Your Safe Home Guarantee: All Moving Mountains homes and residences are cleaned to the highest standards following the VRMA Safe Home guidelines and using cleaning products recommended by the CDC.

7,558 sq. ft.

Business License #CPOA-RRL23-000009
---
---
June 2023
| Su | Mo | Tu | We | Th | Fr | Sa |
| --- | --- | --- | --- | --- | --- | --- |
| | | | | 1 | 2 | 3 |
| 4 | 5 | 6 | 7 | 8 | 9 | 10 |
| 11 | 12 | 13 | 14 | 15 | 16 | 17 |
| 18 | 19 | 20 | 21 | 22 | 23 | 24 |
| 25 | 26 | 27 | 28 | 29 | 30 | |
July 2023
| Su | Mo | Tu | We | Th | Fr | Sa |
| --- | --- | --- | --- | --- | --- | --- |
| | | | | | | 1 |
| 2 | 3 | 4 | 5 | 6 | 7 | 8 |
| 9 | 10 | 11 | 12 | 13 | 14 | 15 |
| 16 | 17 | 18 | 19 | 20 | 21 | 22 |
| 23 | 24 | 25 | 26 | 27 | 28 | 29 |
| 30 | 31 | | | | | |
August 2023
| Su | Mo | Tu | We | Th | Fr | Sa |
| --- | --- | --- | --- | --- | --- | --- |
| | | 1 | 2 | 3 | 4 | 5 |
| 6 | 7 | 8 | 9 | 10 | 11 | 12 |
| 13 | 14 | 15 | 16 | 17 | 18 | 19 |
| 20 | 21 | 22 | 23 | 24 | 25 | 26 |
| 27 | 28 | 29 | 30 | 31 | | |
September 2023
| Su | Mo | Tu | We | Th | Fr | Sa |
| --- | --- | --- | --- | --- | --- | --- |
| | | | | | 1 | 2 |
| 3 | 4 | 5 | 6 | 7 | 8 | 9 |
| 10 | 11 | 12 | 13 | 14 | 15 | 16 |
| 17 | 18 | 19 | 20 | 21 | 22 | 23 |
| 24 | 25 | 26 | 27 | 28 | 29 | 30 |
October 2023
| Su | Mo | Tu | We | Th | Fr | Sa |
| --- | --- | --- | --- | --- | --- | --- |
| 1 | 2 | 3 | 4 | 5 | 6 | 7 |
| 8 | 9 | 10 | 11 | 12 | 13 | 14 |
| 15 | 16 | 17 | 18 | 19 | 20 | 21 |
| 22 | 23 | 24 | 25 | 26 | 27 | 28 |
| 29 | 30 | 31 | | | | |
November 2023
| Su | Mo | Tu | We | Th | Fr | Sa |
| --- | --- | --- | --- | --- | --- | --- |
| | | | 1 | 2 | 3 | 4 |
| 5 | 6 | 7 | 8 | 9 | 10 | 11 |
| 12 | 13 | 14 | 15 | 16 | 17 | 18 |
| 19 | 20 | 21 | 22 | 23 | 24 | 25 |
| 26 | 27 | 28 | 29 | 30 | | |
December 2023
| Su | Mo | Tu | We | Th | Fr | Sa |
| --- | --- | --- | --- | --- | --- | --- |
| | | | | | 1 | 2 |
| 3 | 4 | 5 | 6 | 7 | 8 | 9 |
| 10 | 11 | 12 | 13 | 14 | 15 | 16 |
| 17 | 18 | 19 | 20 | 21 | 22 | 23 |
| 24 | 25 | 26 | 27 | 28 | 29 | 30 |
| 31 | | | | | | |
January 2024
| Su | Mo | Tu | We | Th | Fr | Sa |
| --- | --- | --- | --- | --- | --- | --- |
| | 1 | 2 | 3 | 4 | 5 | 6 |
| 7 | 8 | 9 | 10 | 11 | 12 | 13 |
| 14 | 15 | 16 | 17 | 18 | 19 | 20 |
| 21 | 22 | 23 | 24 | 25 | 26 | 27 |
| 28 | 29 | 30 | 31 | | | |
February 2024
| Su | Mo | Tu | We | Th | Fr | Sa |
| --- | --- | --- | --- | --- | --- | --- |
| | | | | 1 | 2 | 3 |
| 4 | 5 | 6 | 7 | 8 | 9 | 10 |
| 11 | 12 | 13 | 14 | 15 | 16 | 17 |
| 18 | 19 | 20 | 21 | 22 | 23 | 24 |
| 25 | 26 | 27 | 28 | 29 | | |
March 2024
| Su | Mo | Tu | We | Th | Fr | Sa |
| --- | --- | --- | --- | --- | --- | --- |
| | | | | | 1 | 2 |
| 3 | 4 | 5 | 6 | 7 | 8 | 9 |
| 10 | 11 | 12 | 13 | 14 | 15 | 16 |
| 17 | 18 | 19 | 20 | 21 | 22 | 23 |
| 24 | 25 | 26 | 27 | 28 | 29 | 30 |
| 31 | | | | | | |
April 2024
| Su | Mo | Tu | We | Th | Fr | Sa |
| --- | --- | --- | --- | --- | --- | --- |
| | 1 | 2 | 3 | 4 | 5 | 6 |
| 7 | 8 | 9 | 10 | 11 | 12 | 13 |
| 14 | 15 | 16 | 17 | 18 | 19 | 20 |
| 21 | 22 | 23 | 24 | 25 | 26 | 27 |
| 28 | 29 | 30 | | | | |
May 2024
| Su | Mo | Tu | We | Th | Fr | Sa |
| --- | --- | --- | --- | --- | --- | --- |
| | | | 1 | 2 | 3 | 4 |
| 5 | 6 | 7 | 8 | 9 | 10 | 11 |
| 12 | 13 | 14 | 15 | 16 | 17 | 18 |
| 19 | 20 | 21 | 22 | 23 | 24 | 25 |
| 26 | 27 | 28 | 29 | 30 | 31 | |
---
Bedroom 1, main level
1 King
Bedroom 2, main level
1 King
Bedroom 3, lower level
1 King
Bedroom 4, lower level
1 Queen
Bedroom 5, lowest level
1 Queen
Bedroom 6, lowest level
1 Queen
---
POOL, SPA & FITNESS
Private Hot Tub
PARKING AND TRANSPORTATION
Parking - Garage/Driveway
VIEW
Valley View

Mountain View

Partial Mtn and Valley View
COMMUNITY AMENITIES
Pool - Communal - Summer-Only

Pool - Communal - Year-Round

Fitness Room - Communal
ENTERTAINMENT
Smart TV

Sound System (Sonos, etc.)

TV - in every bedroom

Board Games

Family Room
GENERAL
Balcony

Yard

Air Conditioning

Fireplace - Gas

Patio

Firepit - Private
WORK FROM HOME
Office - closed door

Workspace
KITCHEN
Stove

Toaster

Blender

Toaster Oven

Refrigerator

Coffee - Drip

Coffee - Nespresso - Original Pods

Coffee - Keurig

Coffee - Grinder

Cooktop - Gas

Crockpot

Microwave

Mixer

Dining Table - 8 seats

2 Dishwashers

Dishes and Utensils

Dishwasher

Grill - BBQ

Oven

Outside Dining Area
ESSENTIALS
Shampoo

Washer

Essentials

Hair Dryers

Dryer

Iron & Board

Linens
SAFETY
Private Entrance

Carbon Monoxide Detector

Fire Extinguisher

Smoke Detector

Medical Emergency Contact provided

First Aid Kit

House Guide / Safety Manual
---
Luxury!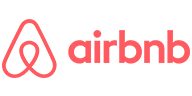 The home was better than expected, we enjoyed the luxury of the home, we plan to be back soon.
Excellent house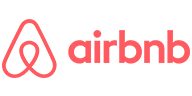 The kitchen was wonderful

We had a great time. The kitchen was wonderful to use and cook in. We had so much fun sitting by the fire pit each night. Plenty of room for the adults and kids to enjoy the space.
Exceptional Home!

This home was gorgeous and the layout (6 bedrooms all with en-suite bathrooms) made it very comfortable for a group adults. We are a group of avid skiers and we found the location to still be conveniently located to Vail and Beaver Creeek in spite of being located a bit off the beaten path. The concierge service was also very helpful, responsive and accommodating. Thank you for a great stay!
---
Have a question? Customer Questions & Answers
Want to know specifics? Ask anything about this specific property that you would like to know...
Example: "Is the balcony screened in?" or "Is there a toaster oven?"
---
---