Chalet Inverness
Vail Valley, CO
•
Ski Shuttle: 1-3 Mi to Ski Area
---
---
Ski Shuttle (seasonal)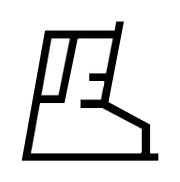 Boot Dryers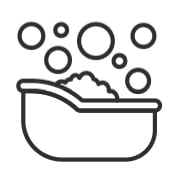 Private Hot Tub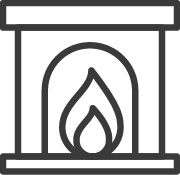 Fireplace - Gas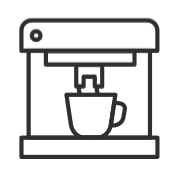 Nespresso
---
Nestled on a mountainside in West Vail, this luxury 4-bedroom residence provides a perfect getaway in the Colorado Rockies. The newly renovated home is beautifully decorated in mountain modern style - clean lines, sleek white marble, and high-end furnishings.

The open floorplan features a cozy living room with large windows, plenty of comfortable seating, and a TV mounted above the fireplace. Just a few steps from the living room is a fully equipped kitchen with high-quality finishes, new appliances, and an island with seating for four.

The spacious primary bedroom features a luxury bathroom with a custom shower and designer bathtub, a bedside fireplace, and a king bed. In addition, this beautiful suite has a private balcony so you can catch an alpine sunset or stargaze.

This home is ideal for families. There is a bedroom with a queen bed and a loft with two more twin beds. The third and fourth bedrooms feature king and queen beds and ensuite bathrooms. All of the bedrooms have TVs.

From the great room, step outside to the deck and enjoy the views and fresh mountain air. The expansive deck has a gas grill, a private hot tub, and plenty of outdoor seating. The house is equipped with Sonos so you can listen to your favorite music, and all the TVs have Apple TV.

Chalet Inverness has a heated driveway and a two-car garage if you drive or have a rental vehicle. Four-wheel drive is recommended in winter months.

SHUTTLE
This home enjoys complimentary use of the Moving Mountains shuttle, from mid-November through mid-April.

GUEST SERVICES
Moving Mountains has a Guest Services Team, offering full-service vacation planning assistance prior to your trip. You will be assigned a dedicated specialist who will guide you through all the activities and services available. You will also have access to our online Guest Portal where you can find extensive details about your reservation, your residence, and guest services.

IN HOME AMENITIES
All Moving Mountains properties have WIFI and come fully stocked with paper products (paper towels, toilet paper, tissues), bathroom toiletries (shampoo, conditioner, body wash, hand soap), and detergents (dish, dishwasher, and laundry) as well as clean bed linens and towels. In addition, the kitchens are stocked with aluminum foil, plastic wrap, trash bags, sponges, soap, salt and pepper, coffee, tea, Nespresso, cookware, bakeware, dishes, glasses, utensils, and standard small appliances.

This home does not have air conditioning. Colorado's cool summer nights will keep this home comfortable by opening windows after the sun goes down, and then closing the windows and blinds during the day. Utilizing the overhead fans, if available, keeps airflow moving, and additional floor fans can be found in many bedroom closets. Can't live without it? A/C units may be available for rent for an additional fee.

Your Safe Home Guarantee: All Moving Mountains homes and residences are cleaned to the highest standards following the VRMA Safe Home guidelines and using cleaning products recommended by the CDC.

3,500 sq. ft.

MUNIRevs Account Number: 011262
---
---
November 2023
| Su | Mo | Tu | We | Th | Fr | Sa |
| --- | --- | --- | --- | --- | --- | --- |
| | | | 1 | 2 | 3 | 4 |
| 5 | 6 | 7 | 8 | 9 | 10 | 11 |
| 12 | 13 | 14 | 15 | 16 | 17 | 18 |
| 19 | 20 | 21 | 22 | 23 | 24 | 25 |
| 26 | 27 | 28 | 29 | 30 | | |
December 2023
| Su | Mo | Tu | We | Th | Fr | Sa |
| --- | --- | --- | --- | --- | --- | --- |
| | | | | | 1 | 2 |
| 3 | 4 | 5 | 6 | 7 | 8 | 9 |
| 10 | 11 | 12 | 13 | 14 | 15 | 16 |
| 17 | 18 | 19 | 20 | 21 | 22 | 23 |
| 24 | 25 | 26 | 27 | 28 | 29 | 30 |
| 31 | | | | | | |
January 2024
| Su | Mo | Tu | We | Th | Fr | Sa |
| --- | --- | --- | --- | --- | --- | --- |
| | 1 | 2 | 3 | 4 | 5 | 6 |
| 7 | 8 | 9 | 10 | 11 | 12 | 13 |
| 14 | 15 | 16 | 17 | 18 | 19 | 20 |
| 21 | 22 | 23 | 24 | 25 | 26 | 27 |
| 28 | 29 | 30 | 31 | | | |
February 2024
| Su | Mo | Tu | We | Th | Fr | Sa |
| --- | --- | --- | --- | --- | --- | --- |
| | | | | 1 | 2 | 3 |
| 4 | 5 | 6 | 7 | 8 | 9 | 10 |
| 11 | 12 | 13 | 14 | 15 | 16 | 17 |
| 18 | 19 | 20 | 21 | 22 | 23 | 24 |
| 25 | 26 | 27 | 28 | 29 | | |
March 2024
| Su | Mo | Tu | We | Th | Fr | Sa |
| --- | --- | --- | --- | --- | --- | --- |
| | | | | | 1 | 2 |
| 3 | 4 | 5 | 6 | 7 | 8 | 9 |
| 10 | 11 | 12 | 13 | 14 | 15 | 16 |
| 17 | 18 | 19 | 20 | 21 | 22 | 23 |
| 24 | 25 | 26 | 27 | 28 | 29 | 30 |
| 31 | | | | | | |
April 2024
| Su | Mo | Tu | We | Th | Fr | Sa |
| --- | --- | --- | --- | --- | --- | --- |
| | 1 | 2 | 3 | 4 | 5 | 6 |
| 7 | 8 | 9 | 10 | 11 | 12 | 13 |
| 14 | 15 | 16 | 17 | 18 | 19 | 20 |
| 21 | 22 | 23 | 24 | 25 | 26 | 27 |
| 28 | 29 | 30 | | | | |
May 2024
| Su | Mo | Tu | We | Th | Fr | Sa |
| --- | --- | --- | --- | --- | --- | --- |
| | | | 1 | 2 | 3 | 4 |
| 5 | 6 | 7 | 8 | 9 | 10 | 11 |
| 12 | 13 | 14 | 15 | 16 | 17 | 18 |
| 19 | 20 | 21 | 22 | 23 | 24 | 25 |
| 26 | 27 | 28 | 29 | 30 | 31 | |
June 2024
| Su | Mo | Tu | We | Th | Fr | Sa |
| --- | --- | --- | --- | --- | --- | --- |
| | | | | | | 1 |
| 2 | 3 | 4 | 5 | 6 | 7 | 8 |
| 9 | 10 | 11 | 12 | 13 | 14 | 15 |
| 16 | 17 | 18 | 19 | 20 | 21 | 22 |
| 23 | 24 | 25 | 26 | 27 | 28 | 29 |
| 30 | | | | | | |
July 2024
| Su | Mo | Tu | We | Th | Fr | Sa |
| --- | --- | --- | --- | --- | --- | --- |
| | 1 | 2 | 3 | 4 | 5 | 6 |
| 7 | 8 | 9 | 10 | 11 | 12 | 13 |
| 14 | 15 | 16 | 17 | 18 | 19 | 20 |
| 21 | 22 | 23 | 24 | 25 | 26 | 27 |
| 28 | 29 | 30 | 31 | | | |
August 2024
| Su | Mo | Tu | We | Th | Fr | Sa |
| --- | --- | --- | --- | --- | --- | --- |
| | | | | 1 | 2 | 3 |
| 4 | 5 | 6 | 7 | 8 | 9 | 10 |
| 11 | 12 | 13 | 14 | 15 | 16 | 17 |
| 18 | 19 | 20 | 21 | 22 | 23 | 24 |
| 25 | 26 | 27 | 28 | 29 | 30 | 31 |
September 2024
| Su | Mo | Tu | We | Th | Fr | Sa |
| --- | --- | --- | --- | --- | --- | --- |
| 1 | 2 | 3 | 4 | 5 | 6 | 7 |
| 8 | 9 | 10 | 11 | 12 | 13 | 14 |
| 15 | 16 | 17 | 18 | 19 | 20 | 21 |
| 22 | 23 | 24 | 25 | 26 | 27 | 28 |
| 29 | 30 | | | | | |
October 2024
| Su | Mo | Tu | We | Th | Fr | Sa |
| --- | --- | --- | --- | --- | --- | --- |
| | | 1 | 2 | 3 | 4 | 5 |
| 6 | 7 | 8 | 9 | 10 | 11 | 12 |
| 13 | 14 | 15 | 16 | 17 | 18 | 19 |
| 20 | 21 | 22 | 23 | 24 | 25 | 26 |
| 27 | 28 | 29 | 30 | 31 | | |
---
Bedroom 4, Upper Level Loft
1 Queen
2 Twin
Bedroom 1, Upper Level
1 King
Bedroom 2, Upper Level
1 King
Bedroom 3, Main Level
1 Queen
---
SKI ACCESS
Ski Storage Room

Ski Shuttle (seasonal)

Boot Dryers
DISTANCE TO SLOPES
Ski Shuttle: 1-3 Mi to Ski Area
POOL, SPA & FITNESS
Private Hot Tub
PARKING AND TRANSPORTATION
4WD Vehicle Recommended in Winter

Parking - Garage/Driveway
VIEW
Valley View

Partial Mtn and Valley View
ENTERTAINMENT
Smart TV

Sound System (Sonos, etc.)

TV - in every bedroom

Board Games
GENERAL
Balcony

Yard

Fireplace - Gas
KITCHEN
Stove

Blender

Toaster Oven

Refrigerator

Coffee - Drip

Nespresso

Cooktop - Gas

Crockpot

Microwave

Dining Table - 10 seats

Mixer

Dishes and Utensils

Dishwasher

Grill - BBQ

Oven

Outside Dining Area
ESSENTIALS
Shampoo

Washer

Essentials

Hair Dryers

Dryer

Iron & Board

Linens
SAFETY
Private Entrance

Carbon Monoxide Detector

Fire Extinguisher

Smoke Detector

Medical Emergency Contact provided

First Aid Kit

House Guide / Safety Manual
ACCESSIBILITY
Guest entrance wider than 32 inches

Hard Surface Smooth Driveway

Lever Handles on Doors

Hard Flooring on Main Level

Minimum of 5.5 in under bed

Toilet is 17-19 in. off ground
---
Magical Place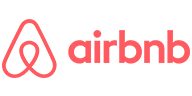 Simply a magical place for our entire family to stay for my daughter's wedding weekend in Vail. The house was perfect for our large family to hang out during downtime. The bridesmaid's hair and makeup went so seamlessly at the house with plenty of room for the girls to dress and pamper their bride too. Pictures were taken for the first look with the father of the bride and his girl. We had a few friends and family over the next day. It was perfect and Moving Mountains was extremely helpful and reached out on several occasions to check on us. Thank you!
Incredible!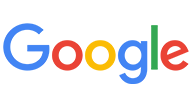 We had an incredible time. We could not have asked for a better location or accommodations. This made our son's engagement trip 100% perfect. Moving Mountains was a great company to work with and look forward to using them in the future.
Comfortable and Enjoyable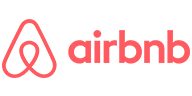 No solo rentamos una casa , sino que teniamos un equipo de gente listo para hacer nustra experiencia aun mejor, comoda y amena. No dudaria en buscar las propiedades de Moving Mountains para futuras vacaciones.

Translation: We not only rented a house, but we had a team of people ready to make our experience even better, comfortable and enjoyable. I would not hesitate to look for Moving Mountains properties for future vacations.
Wonderful Getaway

Wonderful kitchen and living room space! Great play area for kids! Loved that each bedroom had its own bathroom. Lovely outdoor space too?? Would stay there again!
Beautiful spot!

We stayed here for a family wedding with our adult children and one grandparent. We did a lot of cooking and the kitchen was really well equipped, perhaps the best I've experienced with a rental. Only drawback is noise from the road, it's a little loud. But you can't beat the location, so convenient.
Room for Everyone

We were so pleased with our stay at this home! We had three families and did not seem cramped at all. Moving Mountains did everything to make our short trip to the mountains so easy and we had a fabulous time. The house had everything you might need!
All as planned

Amazing stay great property
Beautiful and spacious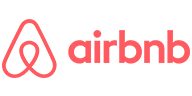 Beautiful spacious and well-equipped home with communicative, timely, and helpful staff. Great location convenient to Vail and Lionshead villages, as well as local outdoor recreation. Only downside - the home has many steep stairs, not recommended for parties with toddlers, 65+, or individuals with physical disabilities. Otherwise, very enjoyable stay!
Beautiful and comfy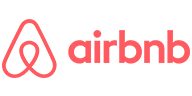 Beautiful and comfy chalet. My friends and I had a blast.
10/10 recommend!!!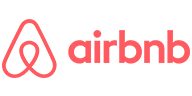 Even better than the description!!! We really were WOW-ed from the beginning. The pictures are amazing but truly don?t do the cabin justice. We have traveled the world and stayed at luxury spots and this was one of our absolute favs. VERY clean - VERY family friendly - perfect for couples, a couple (like us!), or multi family. There is no ?bad? room! *we all know every house has ?the room? that no one really wants?. Well, this house does NOT! We couldn?t even decide which room to sleep in! We will definitely visit again with family and friends. Communication was abundant and answered all and any of our questions super quickly. Location was great, not a far drive at all from anything. 10/10 recommend!!!
Beautiful Home!

Beautiful home with lots of space and amenities as well as great customer service.
Great location!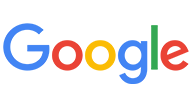 Lovely home, great outdoor space, everything that we needed in kitchen was provided. Great location!! Would definitely stay there again!
Great time in Vail!

We had a great time in Vail! The house was beautiful and spacious. We used the grill one night and the hot tub every day!
The house is beautiful

We stayed here while in Vail for our son?s wedding. It is conveniently located near the village, grocery stores, and the golf club. The house is beautiful, very clean and well stocked. It is very quiet and the views are stunning. Gaby communicated with us very timely with checkin and planning and transportation, she was great!
Chalet Inverness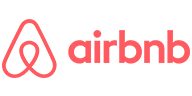 This place was wonderful! The team at Moving Mountains was always available to help make our experience a great one.
Amazing Stay

Amazing stay, great property.
Could not have been more perfect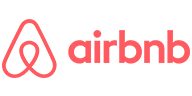 The Chalet in West Vail could not have been more perfect for our long weekend vacation. The layout of the property worked great for three couples, with plenty of space to hang out, cook, and relax. We enjoyed having easy access to hiking, restaurants, and shopping. The kitchen was so well appointed with anything needed to prepare a nice meal, drink some wine, or enjoy coffee by the fireplace. We're already missing the Chalet in West Vail. Thanks for a great experience!?
Place was awesome!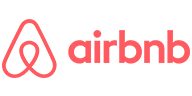 Gaby was super responsive and we had a great time at this house. Highly recommend any place owned/managed by this group!
Just a wonderful stay!

My family and I had a wonderful stay at Chateau Inverness! We hope to be back again. You cannot beat the location! There were 8 adults and 2 children in our party, and we felt there was plenty of space for everyone to do everything - ample dining space, ample lounging space and plenty of space in the hot tub! All of the beds were also super comfortable. We also took advantage of the shuttle service included in this property. I cannot stay enough good things about this house. Can I come back now?!?
Fantastic Location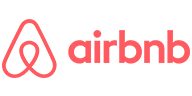 Fantastic location with easy access to downtown. Loved the decor
Beautiful decor, stunning views and great location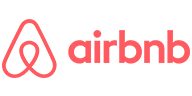 Chalet Inverness was ideal for our family of eight in every way. Beautiful decor, stunning views and great location. When we stepped in the door I was beyond elated to find that as good as the pictures made the property appear, the reality is far better. This home is gorgeous and sparkly clean with thoughtfully selected amenities. The whole experience with Moving Mountains was exceptional from start to finish. They truly go above and beyond in every way. Communication, help selecting and booking activities, shuttle service, surprises and more. Everyone we dealt with was helpful and accommodating in every way. I can?t say enough about both this property and Moving Mountains. We just got home and are already planning the next trip back
---
Have a question? Customer Questions & Answers
Want to know specifics? Ask anything about this specific property that you would like to know...
Example: "Is the balcony screened in?" or "Is there a toaster oven?"
---