Steamboat Events
steamboat winter carnival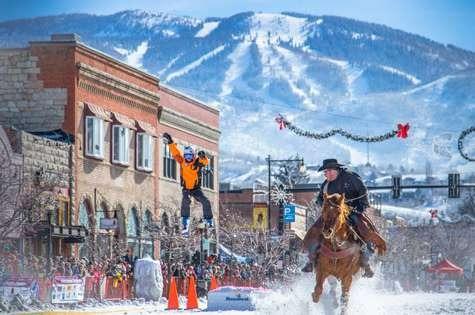 The Winter Carnival celebration includes a variety of events that embrace Steamboat's Western heritage and highlight our tradition of winter sports.
This unique event includes everything from kids pulled on skis behind horses down a snow-covered main street, to the Lighted Man at the Night Show Extravaganza whose battery-powered suit weighs 70 pounds.
Celebrate 110 Years of Winter Tradition in Steamboat Springs
Mention a parade and fireworks and people say that's typical. Talk about adults on shovels being pulled down Mainstreet behind horses or skiers jumping through fiery hoops and people stop to listen. In Steamboat Springs we do things differently, and with the oldest, continuous Winter Carnival west of the Mississippi, this event is certainly no different.
steamboat cowboy downhill
Steamboat celebrates its 49th annual Cowboy Downhill, one of the most unique ski racing events in Colorado. It invites competitive cowboys from all over to strap on their skis and race to the base.
The Cowboy Downhill started in 1974 when world cowboy champion Larry Mahan and skiing Olympic medalist Billy Kid gathered ProRodeo stars from the Denver Stock Show to Steamboat Springs for ski races. The event was such a hit that it's become an annual tradition.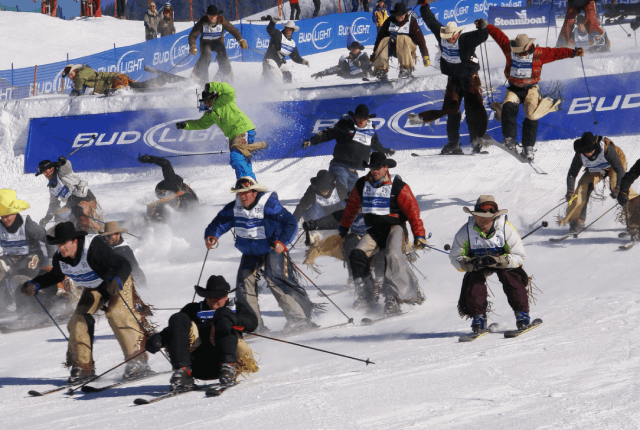 steamboat cardboard classic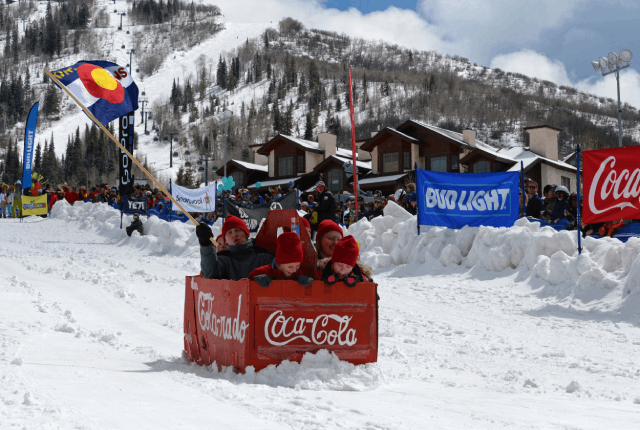 The Cardboard Classic is a creative and hilarious way to say goodbye to winter and officially prepare as warmer weather returns.
This is a great way to show off your hidden talent for arts and crafts. Participants are required to make their own cardboard crafts for this unique race. Bring out your duct tape, markers, strings, balloons, and other fun decorations to make your ride stand out. Then watch each race as it stampedes to the finish line.
Celebrate New Year's Eve mountain style in Steamboat Springs.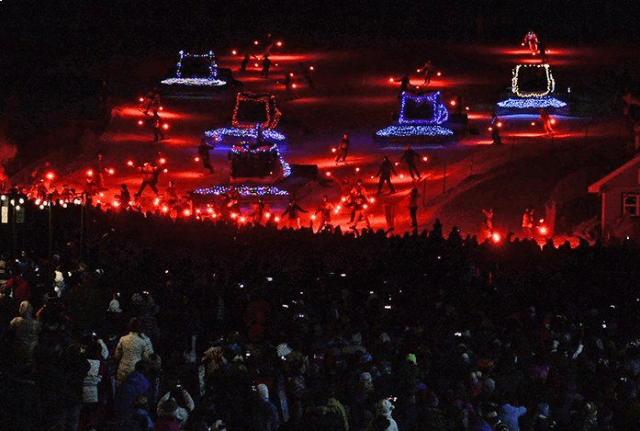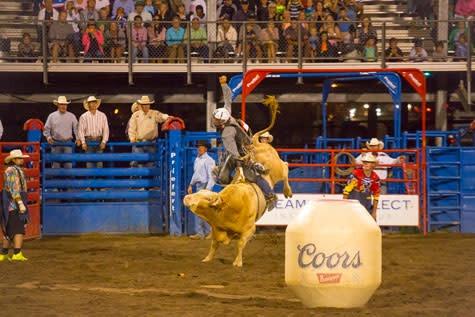 Under the lights at the Brent Romick Arena, clouds of dirt and cries of victory tell the gripping story of the West with a time-honored and award-winning Steamboat tradition.
The Steamboat Pro Rodeo Series takes place every Friday and Saturday night from July through August in Downtown Steamboat Springs. Shows begin at 7:30 p.m. with the exception of the Fourth of July performance which begins at 6:30 p.m.
The 50th annual Art in the Park is the largest arts festival in Northwest Colorado. This beloved event draws art enthusiasts and families from around the county with a wide variety of hand-made art and hands-on creativity. This weekend has become a staple of Steamboat Springs, Colorado in the summertime!
Art in the Park is free to the public and features nearly 150 artist vendors, live entertainment, food vendors, and interactive creative stations. This popular and successful event takes place on July 8th and 9th, 2023. Approximately 10,000 people attend our festival over the two-day weekend located in West Lincoln Park, on the west end of downtown Steamboat Springs in the beautiful Rocky Mountains.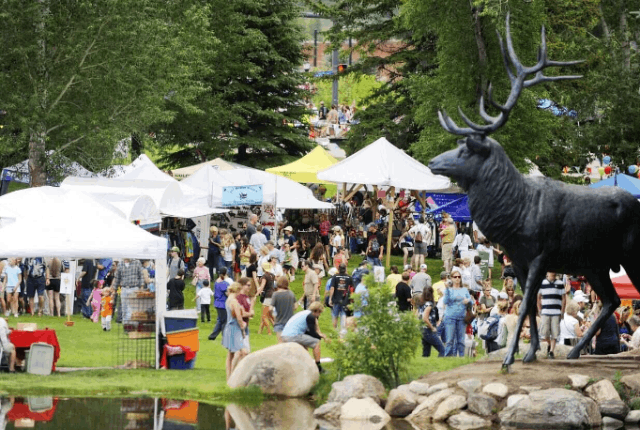 steamboat independence day celebration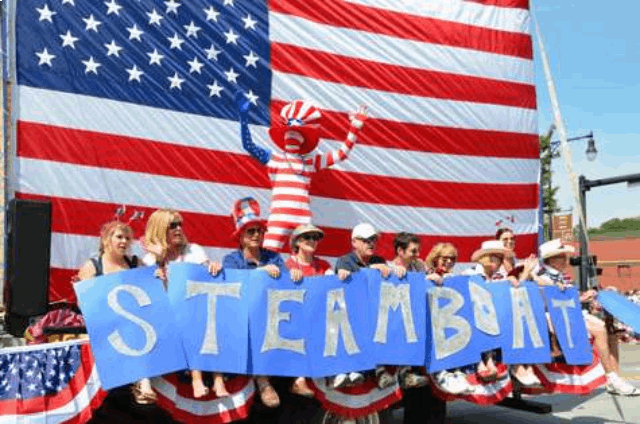 The Fourth of July in Steamboat is more than a celebration of national pride; it's an opportunity to honor the Yampa Valley's rich western heritage with fun for all.
Events like the Ski Jumping Extravaganza, hometown parade, and the largest Pro Rodeo event of the summer, have visitors proclaiming independence at this 120-year-old event.