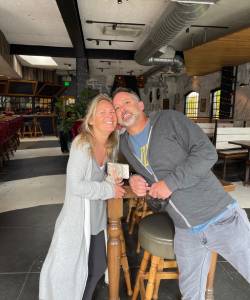 JENI OSBORN
Jeni grew up in Southern California with parents who instilled in her their love for travel and adventure. After high school, Jeni relocated to the Virgin Islands where she obtained a BS degree in Marine Biology. For the next 11 years she traveled abundantly throughout the Caribbean soaking in everything the islands had to offer. After meeting her husband, Michael, a yacht captain, she hung up her diving gear and joined the mega yacht industry. Together they spent the following 15 years traveling around the globe, experiencing many wonderful and stunning places. Jeni and Michael now call Steamboat their home. For the past 5 years, Jeni has put her life experiences into play by assisting Moving Mountains guests with their vacation planning. Her goal is to curate vacations that create lifelong memories.
Jeni's time is now spent skiing, hiking, and traveling back to the islands to spend time in the ocean.
Jeni's three favorite things in life: family, friends, and travel.