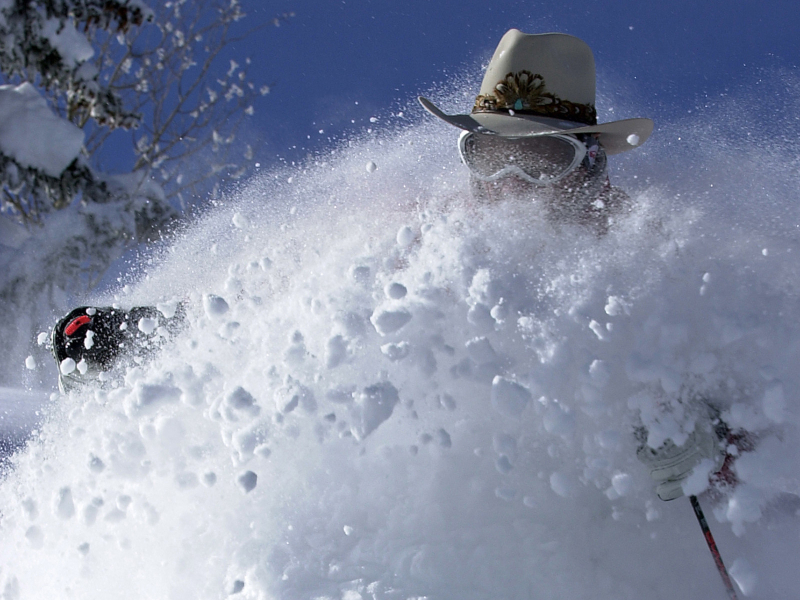 Steamboat offers special clinics for those who want to improve in specific skills. Billy Kidd Race camps help you improve on course. The Parks & Pipe clinic offers instruction for both snowboarders and skiers wanting to learn new tricks. Telemark clinics for those looking to free the heel. First Tracks, as well as women's only and men's only clinics, also provide a fun way to pick up a few tips from Steamboat's instructors while having fun.
Women's Clinic 
A three-day camp for women skiers ages 16 and up with an emphasis on camaraderie, fun and skill improvement. Includes a social breakfast, lunch at Hazie's daily, a technical equipment session, First Tracks on two days and a social cocktail gathering at end of the camp.
Seasonal
Multi-week clinics and lessons on Saturdays for adults and kids age 5 to 15 years old. Kids ago 3.5 to 5 years enjoy lessons on Wednesday and Thursday.
Billy Kidd Race Camp
Whether freeskiing, carving, skiing powder, bumps, trees, or racing gates, Billy, along with other Steamboat Olympians and top-level coaches, use simple methods and video analysis to improve your skiing skills. 
Olympian Program
The Olympian Program is ideal for large or corporate groups who would like to ski or ride with one of Steamboat's Olympians.
Contact us for details
-Steamboat Ski and Snowboard School-
-Kids and Teens-
-Private Instruction-
-Adult Group Lessons-
-Childcare-