Arrival
Max. Guests
1 night
2 nights
3 nights
4 nights
5 nights
6 nights
7 nights
8 nights
9 nights
10 nights
11 nights
12 nights
13 nights
14 nights
Fri, 2022-09-30 00:00
10
$4,067

[2]

$5,004

[3]

$6,226

[4]

$7,448

[5]

$8,670

[6]

$9,892

[7]

$11,114

[8]

$12,336

[9]

$13,558

[10]

$14,780

[11]

$16,002

[12]

$17,224

[13]

Sat, 2022-10-01 00:00
10
$3,951

[14]

$4,888

[15]

$6,110

[16]

$7,332

[17]

$8,554

[18]

$9,776

[19]

$10,998

[20]

$12,220

[21]

$13,442

[22]

$14,664

[23]

$15,885

[24]

$17,107

[25]

Sun, 2022-10-02 00:00
10
$3,951

[26]

$4,888

[27]

$6,110

[28]

$7,332

[29]

$8,554

[30]

$9,776

[31]

$10,998

[32]

$12,220

[33]

$13,442

[34]

$14,664

[35]

$15,885

[36]

$17,107

[37]

Mon, 2022-10-03 00:00
10
$3,951

[38]

$4,888

[39]

$6,110

[40]

$7,332

[41]

$8,554

[42]

$9,776

[43]

$10,998

[44]

$12,220

[45]

$13,442

[46]

$14,664

[47]

$15,885

[48]

$17,107

[49]

Tue, 2022-10-04 00:00
10
$3,951

[50]

$4,888

[51]

$6,110

[52]

$7,332

[53]

$8,554

[54]

$9,776

[55]

$10,998

[56]

$12,220

[57]

$13,442

[58]

$14,664

[59]

$15,885

[60]

$17,107

[61]

Wed, 2022-10-05 00:00
10
$3,951

[62]

$4,888

[63]

$6,110

[64]

$7,332

[65]

$8,554

[66]

$9,776

[67]

$10,998

[68]

$12,220

[69]

$13,442

[70]

$14,664

[71]

$15,885

[72]

$17,107

[73]

Thu, 2022-10-06 00:00
10
$3,951

[74]

$4,888

[75]

$6,110

[76]

$7,332

[77]

$8,554

[78]

$9,776

[79]

$10,998

[80]

$12,220

[81]

$13,442

[82]

$14,664

[83]

$15,885

[84]

$17,107

[85]

Fri, 2022-10-07 00:00
10
$3,951

[86]

$4,888

[87]

$6,110

[88]

$7,332

[89]

$8,554

[90]

$9,776

[91]

$10,998

[92]

$12,220

[93]

$13,442

[94]

$14,664

[95]

$15,885

[96]

$17,107

[97]

Sat, 2022-10-08 00:00
10
$3,951

[98]

$4,888

[99]

$6,110

[100]

$7,332

[101]

$8,554

[102]

$9,776

[103]

$10,998

[104]

$12,220

[105]

$13,442

[106]

$14,664

[107]

$15,885

[108]

$17,107

[109]

Sun, 2022-10-09 00:00
10
$3,951

[110]

$4,888

[111]

$6,110

[112]

$7,332

[113]

$8,554

[114]

$9,776

[115]

$10,998

[116]

$12,220

[117]

$13,442

[118]

$14,664

[119]

$15,885

[120]

$17,107

[121]

Mon, 2022-10-10 00:00
10
$3,951

[122]

$4,888

[123]

$6,110

[124]

$7,332

[125]

$8,554

[126]

$9,776

[127]

$10,998

[128]

$12,220

[129]

$13,442

[130]

$14,664

[131]

$15,885

[132]

$17,107

[133]

Tue, 2022-10-11 00:00
10
$3,951

[134]

$4,888

[135]

$6,110

[136]

$7,332

[137]

$8,554

[138]

$9,776

[139]

$10,998

[140]

$12,220

[141]

$13,442

[142]

$14,664

[143]

$15,885

[144]

$17,107

[145]

Wed, 2022-10-12 00:00
10
$3,951

[146]

$4,888

[147]

$6,110

[148]

$7,332

[149]

$8,554

[150]

$9,776

[151]

$10,998

[152]

$12,220

[153]

$13,442

[154]

$14,664

[155]

$15,885

[156]

$17,107

[157]

Thu, 2022-10-13 00:00
10
$3,951

[158]

$4,888

[159]

$6,110

[160]

$7,332

[161]

$8,554

[162]

$9,776

[163]

$10,998

[164]

$12,220

[165]

$13,442

[166]

$14,664

[167]

$15,885

[168]

$17,107

[169]

Fri, 2022-10-14 00:00
10
$3,951

[170]

$4,888

[171]

$6,110

[172]

$7,332

[173]

$8,554

[174]

$9,776

[175]

$10,998

[176]

$12,220

[177]

$13,442

[178]

$14,664

[179]

$15,885

[180]

$17,107

[181]

Sat, 2022-10-15 00:00
10
$3,951

[182]

$4,888

[183]

$6,110

[184]

$7,332

[185]

$8,554

[186]

$9,776

[187]

$10,998

[188]

$12,220

[189]

$13,442

[190]

$14,664

[191]

$15,885

[192]

$17,107

[193]

Sun, 2022-10-16 00:00
10
$3,951

[194]

$4,888

[195]

$6,110

[196]

$7,332

[197]

$8,554

[198]

$9,776

[199]

$10,998

[200]

$12,220

[201]

$13,442

[202]

$14,664

[203]

$15,885

[204]

$17,107

[205]

Mon, 2022-10-17 00:00
10
$3,951

[206]

$4,888

[207]

$6,110

[208]

$7,332

[209]

$8,554

[210]

$9,776

[211]

$10,998

[212]

$12,220

[213]

$13,442

[214]

$14,664

[215]

$15,885

[216]

$17,107

[217]

Tue, 2022-10-18 00:00
10
$3,951

[218]

$4,888

[219]

$6,110

[220]

$7,332

[221]

$8,554

[222]

$9,776

[223]

$10,998

[224]

$12,220

[225]

$13,442

[226]

$14,664

[227]

$15,885

[228]

$17,107

[229]

Wed, 2022-10-19 00:00
10
$3,951

[230]

$4,888

[231]

$6,110

[232]

$7,332

[233]

$8,554

[234]

$9,776

[235]

$10,998

[236]

$12,220

[237]

$13,442

[238]

$14,664

[239]

$15,885

[240]

$17,107

[241]

Thu, 2022-10-20 00:00
10
$3,951

[242]

$4,888

[243]

$6,110

[244]

$7,332

[245]

$8,554

[246]

$9,776

[247]

$10,998

[248]

$12,220

[249]

$13,442

[250]

$14,664

[251]

$15,885

[252]

$17,107

[253]

Fri, 2022-10-21 00:00
10
$3,951

[254]

$4,888

[255]

$6,110

[256]

$7,332

[257]

$8,554

[258]

$9,776

[259]

$10,998

[260]

$12,220

[261]

$13,442

[262]

$14,664

[263]

$15,885

[264]

$17,107

[265]

Sat, 2022-10-22 00:00
10
$3,951

[266]

$4,888

[267]

$6,110

[268]

$7,332

[269]

$8,554

[270]

$9,776

[271]

$10,998

[272]

$12,220

[273]

$13,442

[274]

$14,664

[275]

$15,885

[276]

$17,107

[277]

Sun, 2022-10-23 00:00
10
$3,951

[278]

$4,888

[279]

$6,110

[280]

$7,332

[281]

$8,554

[282]

$9,776

[283]

$10,998

[284]

$12,220

[285]

$13,442

[286]

$14,664

[287]

$15,885

[288]

$17,107

[289]

Mon, 2022-10-24 00:00
10
$3,951

[290]

$4,888

[291]

$6,110

[292]

$7,332

[293]

$8,554

[294]

$9,776

[295]

$10,998

[296]

$12,220

[297]

$13,442

[298]

$14,664

[299]

$15,885

[300]

$17,107

[301]

Tue, 2022-10-25 00:00
10
$3,951

[302]

$4,888

[303]

$6,110

[304]

$7,332

[305]

$8,554

[306]

$9,776

[307]

$10,998

[308]

$12,220

[309]

$13,442

[310]

$14,664

[311]

$15,885

[312]

$17,107

[313]

Wed, 2022-10-26 00:00
10
$3,951

[314]

$4,888

[315]

$6,110

[316]

$7,332

[317]

$8,554

[318]

$9,776

[319]

$10,998

[320]

$12,220

[321]

$13,442

[322]

$14,664

[323]

$15,885

[324]

$17,107

[325]

Thu, 2022-10-27 00:00
10
$3,951

[326]

$4,888

[327]

$6,110

[328]

$7,332

[329]

$8,554

[330]

$9,776

[331]

$10,998

[332]

$12,220

[333]

$13,442

[334]

$14,664

[335]

$15,885

[336]

$17,107

[337]

Fri, 2022-10-28 00:00
10
$3,951

[338]

$4,888

[339]

$6,110

[340]

$7,332

[341]

$8,554

[342]

$9,776

[343]

$10,998

[344]

$12,220

[345]

$13,442

[346]

$14,664

[347]

$15,885

[348]

$17,107

[349]

Sat, 2022-10-29 00:00
10
$3,951

[350]

$4,888

[351]

$6,110

[352]

$7,332

[353]

$8,554

[354]

$9,776

[355]

$10,998

[356]

$12,220

[357]

$13,442

[358]

$14,664

[359]

$15,885

[360]

$17,107

[361]

Sun, 2022-10-30 00:00
10
$3,951

[362]

$4,888

[363]

$6,110

[364]

$7,332

[365]

$8,554

[366]

$9,776

[367]

$10,998

[368]

$12,220

[369]

$13,442

[370]

$14,664

[371]

$15,885

[372]

$17,107

[373]

Mon, 2022-10-31 00:00
10
$3,951

[374]

$4,888

[375]

$6,110

[376]

$7,332

[377]

$8,554

[378]

$9,776

[379]

$10,998

[380]

$12,220

[381]

$13,442

[382]

$14,664

[383]

$15,885

[384]

$17,107

[385]

Tue, 2022-11-01 00:00
10
$3,951

[386]

$4,888

[387]

$6,110

[388]

$7,332

[389]

$8,554

[390]

$9,776

[391]

$10,998

[392]

$12,220

[393]

$13,442

[394]

$14,664

[395]

$15,885

[396]

$17,107

[397]

Wed, 2022-11-02 00:00
10
$3,951

[398]

$4,888

[399]

$6,110

[400]

$7,332

[401]

$8,554

[402]

$9,776

[403]

$10,998

[404]

$12,220

[405]

$13,442

[406]

$14,664

[407]

$15,885

[408]

$17,107

[409]

Thu, 2022-11-03 00:00
10
$3,951

[410]

$4,888

[411]

$6,110

[412]

$7,332

[413]

$8,554

[414]

$9,776

[415]

$10,998

[416]

$12,220

[417]

$13,442

[418]

$14,664

[419]

$15,885

[420]

$17,107

[421]

Fri, 2022-11-04 00:00
10
$3,951

[422]

$4,888

[423]

$6,110

[424]

$7,332

[425]

$8,554

[426]

$9,776

[427]

$10,998

[428]

$12,220

[429]

$13,442

[430]

$14,664

[431]

$15,885

[432]

$17,107

[433]

Sat, 2022-11-05 00:00
10
$3,951

[434]

$4,888

[435]

$6,110

[436]

$7,332

[437]

$8,554

[438]

$9,776

[439]

$10,998

[440]

$12,220

[441]

$13,442

[442]

$14,664

[443]

$15,885

[444]

$17,107

[445]

Sun, 2022-11-06 00:00
10
$3,951

[446]

$4,888

[447]

$6,110

[448]

$7,332

[449]

$8,554

[450]

$9,776

[451]

$10,998

[452]

$12,220

[453]

$13,442

[454]

$14,664

[455]

$15,885

[456]

$18,231

[457]

Mon, 2022-11-07 00:00
10
$3,951

[458]

$4,888

[459]

$6,110

[460]

$7,332

[461]

$8,554

[462]

$9,776

[463]

$10,998

[464]

$12,220

[465]

$13,442

[466]

$14,664

[467]

$17,010

[468]

$19,356

[469]

Tue, 2022-11-08 00:00
10
$3,951

[470]

$4,888

[471]

$6,110

[472]

$7,332

[473]

$8,554

[474]

$9,776

[475]

$10,998

[476]

$12,220

[477]

$13,442

[478]

$15,788

[479]

$18,134

[480]

$20,480

[481]

Wed, 2022-11-09 00:00
10
$3,951

[482]

$4,888

[483]

$6,110

[484]

$7,332

[485]

$8,554

[486]

$9,776

[487]

$10,998

[488]

$12,220

[489]

$14,566

[490]

$16,912

[491]

$19,258

[492]

$21,604

[493]

Thu, 2022-11-10 00:00
10
$3,951

[494]

$4,888

[495]

$6,110

[496]

$7,332

[497]

$8,554

[498]

$9,776

[499]

$10,998

[500]

$13,344

[501]

$15,690

[502]

$18,036

[503]

$20,382

[504]

$22,728

[505]

Fri, 2022-11-11 00:00
10
$3,951

[506]

$4,888

[507]

$6,110

[508]

$7,332

[509]

$8,554

[510]

$9,776

[511]

$12,122

[512]

$14,468

[513]

$16,814

[514]

$19,160

[515]

$21,506

[516]

$23,852

[517]

Sat, 2022-11-12 00:00
10
$4,888

[518]

$6,110

[519]

$7,332

[520]

$8,554

[521]

$10,900

[522]

$13,246

[523]

$15,592

[524]

$17,938

[525]

$20,284

[526]

$22,630

[527]

$24,976

[528]

Sun, 2022-11-13 00:00
10
$4,888

[529]

$6,110

[530]

$7,332

[531]

$9,678

[532]

$12,024

[533]

$14,370

[534]

$16,716

[535]

$19,062

[536]

$21,408

[537]

$23,754

[538]

$25,614

[539]

Mon, 2022-11-14 00:00
10
$4,888

[540]

$6,110

[541]

$8,456

[542]

$10,802

[543]

$13,148

[544]

$15,494

[545]

$17,840

[546]

$20,186

[547]

$22,532

[548]

$24,392

[549]

$26,253

[550]

Tue, 2022-11-15 00:00
10
$4,888

[551]

$7,234

[552]

$9,580

[553]

$11,926

[554]

$14,272

[555]

$16,618

[556]

$18,964

[557]

$21,310

[558]

$23,170

[559]

$25,031

[560]

$26,891

[561]

Wed, 2022-11-16 00:00
10
$6,012

[562]

$8,358

[563]

$10,704

[564]

$13,050

[565]

$15,396

[566]

$17,742

[567]

$20,088

[568]

$21,948

[569]

$23,809

[570]

$25,669

[571]

$27,529

[572]

Thu, 2022-11-17 00:00
10
$7,136

[573]

$9,482

[574]

$11,828

[575]

$14,174

[576]

$16,520

[577]

$18,866

[578]

$20,726

[579]

$22,587

[580]

$24,447

[581]

$26,307

[582]

$28,168

[583]

Fri, 2022-11-18 00:00
10
$8,260

[584]

$10,606

[585]

$12,952

[586]

$15,298

[587]

$17,644

[588]

$19,504

[589]

$21,365

[590]

$23,225

[591]

$25,085

[592]

$26,946

[593]

$28,806

[594]

Sat, 2022-11-19 00:00
10
$9,384

[595]

$11,730

[596]

$14,076

[597]

$16,422

[598]

$18,282

[599]

$20,143

[600]

$22,003

[601]

$23,863

[602]

$25,724

[603]

$27,584

[604]

$29,445

[605]

Sun, 2022-11-20 00:00
10
$9,384

[606]

$11,730

[607]

$14,076

[608]

$15,936

[609]

$17,797

[610]

$19,657

[611]

$21,517

[612]

$23,378

[613]

$25,238

[614]

$27,099

[615]

$28,959

[616]

Mon, 2022-11-21 00:00
10
$9,384

[617]

$11,730

[618]

$13,590

[619]

$15,451

[620]

$17,311

[621]

$19,171

[622]

$21,032

[623]

$22,892

[624]

$24,753

[625]

$26,613

[626]

$28,473

[627]

Tue, 2022-11-22 00:00
10
$9,384

[628]

$11,244

[629]

$13,105

[630]

$14,965

[631]

$16,825

[632]

$18,686

[633]

$20,546

[634]

$22,407

[635]

$24,267

[636]

$26,127

[637]

$27,988

[638]

Wed, 2022-11-23 00:00
10
$8,898

[639]

$10,759

[640]

$12,619

[641]

$14,479

[642]

$16,340

[643]

$18,200

[644]

$20,061

[645]

$21,921

[646]

$23,781

[647]

$25,642

[648]

$27,502

[649]

Thu, 2022-11-24 00:00
10
$8,413

[650]

$10,273

[651]

$12,133

[652]

$13,994

[653]

$15,854

[654]

$17,715

[655]

$19,575

[656]

$21,435

[657]

$23,296

[658]

$25,156

[659]

$27,016

[660]

Fri, 2022-11-25 00:00
10
$7,927

[661]

$9,787

[662]

$11,648

[663]

$13,508

[664]

$15,369

[665]

$17,229

[666]

$19,089

[667]

$20,950

[668]

$22,810

[669]

$24,670

[670]

$26,531

[671]

Sat, 2022-11-26 00:00
10
$7,441

[672]

$9,302

[673]

$11,162

[674]

$13,023

[675]

$14,883

[676]

$16,743

[677]

$18,604

[678]

$20,464

[679]

$22,324

[680]

$24,185

[681]

$26,045

[682]

Sun, 2022-11-27 00:00
10
$7,441

[683]

$9,302

[684]

$11,162

[685]

$13,023

[686]

$14,883

[687]

$16,743

[688]

$18,604

[689]

$20,464

[690]

$22,324

[691]

$24,185

[692]

$26,424

[693]

Mon, 2022-11-28 00:00
10
$7,441

[694]

$9,302

[695]

$11,162

[696]

$13,023

[697]

$14,883

[698]

$16,743

[699]

$18,604

[700]

$20,464

[701]

$22,324

[702]

$24,563

[703]

$26,802

[704]

Tue, 2022-11-29 00:00
10
$7,441

[705]

$9,302

[706]

$11,162

[707]

$13,023

[708]

$14,883

[709]

$16,743

[710]

$18,604

[711]

$20,464

[712]

$22,703

[713]

$24,942

[714]

$27,180

[715]

Wed, 2022-11-30 00:00
10
$7,441

[716]

$9,302

[717]

$11,162

[718]

$13,023

[719]

$14,883

[720]

$16,743

[721]

$18,604

[722]

$20,842

[723]

$23,081

[724]

$25,320

[725]

$27,559

[726]

Thu, 2022-12-01 00:00
10
$7,441

[727]

$9,302

[728]

$11,162

[729]

$13,023

[730]

$14,883

[731]

$16,743

[732]

$18,982

[733]

$21,221

[734]

$23,460

[735]

$25,699

[736]

$27,937

[737]

Fri, 2022-12-02 00:00
10
$7,441

[738]

$9,302

[739]

$11,162

[740]

$13,023

[741]

$14,883

[742]

$17,122

[743]

$19,361

[744]

$21,599

[745]

$23,838

[746]

$26,077

[747]

$28,316

[748]

Sat, 2022-12-03 00:00
10
$7,441

[749]

$9,302

[750]

$11,162

[751]

$13,023

[752]

$15,261

[753]

$17,500

[754]

$19,739

[755]

$21,978

[756]

$24,217

[757]

$26,456

[758]

Sun, 2022-12-04 00:00
10
$7,441

[759]

$9,302

[760]

$11,162

[761]

$13,401

[762]

$15,640

[763]

$17,879

[764]

$20,118

[765]

$22,356

[766]

$24,595

[767]

Mon, 2022-12-05 00:00
10
$7,441

[768]

$9,302

[769]

$11,541

[770]

$13,779

[771]

$16,018

[772]

$18,257

[773]

$20,496

[774]

$22,735

[775]

Tue, 2022-12-06 00:00
10
$7,441

[776]

$9,680

[777]

$11,919

[778]

$14,158

[779]

$16,397

[780]

$18,636

[781]

$20,874

[782]

Wed, 2022-12-07 00:00
10
$7,820

[783]

$10,059

[784]

$12,298

[785]

$14,536

[786]

$16,775

[787]

$19,014

[788]

Thu, 2022-12-08 00:00
10
$8,198

[789]

$10,437

[790]

$12,676

[791]

$14,915

[792]

$17,154

[793]

Fri, 2022-12-09 00:00
10
$8,577

[794]

$10,816

[795]

$13,055

[796]

$15,293

[797]

Sat, 2022-12-10 00:00
10
$8,955

[798]

$11,194

[799]

$13,433

[800]

Sun, 2022-12-11 00:00
10
$8,955

[801]

$11,194

[802]

Mon, 2022-12-12 00:00
10
$8,955

[803]

Tue, 2022-12-20 00:00
10
$28,579

[804]

$34,295

[805]

$41,094

[806]

$47,893

[807]

$54,692

[808]

$61,490

[809]

$68,289

[810]

$75,088

[811]

Wed, 2022-12-21 00:00
10
$28,579

[812]

$35,378

[813]

$42,177

[814]

$48,976

[815]

$55,775

[816]

$62,573

[817]

$69,372

[818]

Thu, 2022-12-22 00:00
10
$29,662

[819]

$36,461

[820]

$43,260

[821]

$50,059

[822]

$56,858

[823]

$63,656

[824]

Fri, 2022-12-23 00:00
10
$30,745

[825]

$37,544

[826]

$44,343

[827]

$51,142

[828]

$57,941

[829]

Sat, 2022-12-24 00:00
10
$31,828

[830]

$38,627

[831]

$45,426

[832]

$52,225

[833]

Sun, 2022-12-25 00:00
10
$32,911

[834]

$39,710

[835]

$46,509

[836]

Mon, 2022-12-26 00:00
10
$40,793

[837]

Sun, 2023-01-08 00:00
10
$19,288

[838]

$24,110

[839]

$28,932

[840]

$32,309

[841]

$35,686

[842]

$39,062

[843]

$42,439

[844]

$45,815

[845]

$49,192

[846]

Mon, 2023-01-09 00:00
10
$19,288

[847]

$24,110

[848]

$27,487

[849]

$30,864

[850]

$34,240

[851]

$37,617

[852]

$40,993

[853]

$44,370

[854]

Tue, 2023-01-10 00:00
10
$19,288

[855]

$22,665

[856]

$26,041

[857]

$29,418

[858]

$32,795

[859]

$36,171

[860]

$39,548

[861]

Wed, 2023-01-11 00:00
10
$17,843

[862]

$21,219

[863]

$24,596

[864]

$27,972

[865]

$31,349

[866]

$34,726

[867]

Thu, 2023-01-12 00:00
10
$16,397

[868]

$19,774

[869]

$23,150

[870]

$26,527

[871]

$29,904

[872]

Fri, 2023-01-13 00:00
10
$14,952

[873]

$18,328

[874]

$21,705

[875]

$25,081

[876]

Sat, 2023-01-14 00:00
10
$13,506

[877]

$16,883

[878]

$20,259

[879]

Sun, 2023-01-15 00:00
10
$13,506

[880]

$16,883

[881]

Mon, 2023-01-16 00:00
10
$13,506

[882]

Wed, 2023-01-25 00:00
10
$12,270

[883]

Fri, 2023-02-03 00:00
10
$9,488

[884]

Fri, 2023-02-17 00:00
10
$19,781

[885]

$24,726

[886]

Mon, 2023-03-06 00:00
10
$15,942

[887]

$20,214

[888]

$24,485

[889]

$28,757

[890]

$33,028

[891]

$37,300

[892]

$41,571

[893]

$45,843

[894]

$49,395

[895]

$52,947

[896]

Tue, 2023-03-07 00:00
10
$17,025

[897]

$21,297

[898]

$25,568

[899]

$29,840

[900]

$34,111

[901]

$38,383

[902]

$42,654

[903]

$46,206

[904]

$49,758

[905]

$53,310

[906]

Wed, 2023-03-08 00:00
10
$18,108

[907]

$22,380

[908]

$26,651

[909]

$30,923

[910]

$35,194

[911]

$39,466

[912]

$43,018

[913]

$46,570

[914]

$50,122

[915]

$53,674

[916]

Thu, 2023-03-09 00:00
10
$19,191

[917]

$23,463

[918]

$27,734

[919]

$32,006

[920]

$36,277

[921]

$39,829

[922]

$43,381

[923]

$46,934

[924]

$50,486

[925]

$54,038

[926]

Fri, 2023-03-10 00:00
10
$20,274

[927]

$24,546

[928]

$28,817

[929]

$33,089

[930]

$36,641

[931]

$40,193

[932]

$43,745

[933]

$47,297

[934]

$50,849

[935]

$54,401

[936]

Sat, 2023-03-11 00:00
10
$21,357

[937]

$25,629

[938]

$29,900

[939]

$33,452

[940]

$37,004

[941]

$40,557

[942]

$44,109

[943]

$47,661

[944]

$51,213

[945]

$54,765

[946]

Sun, 2023-03-12 00:00
10
$21,357

[947]

$25,629

[948]

$29,181

[949]

$32,733

[950]

$36,285

[951]

$39,837

[952]

$43,389

[953]

$46,941

[954]

$50,494

[955]

$53,729

[956]

Mon, 2023-03-13 00:00
10
$21,357

[957]

$24,909

[958]

$28,462

[959]

$32,014

[960]

$35,566

[961]

$39,118

[962]

$42,670

[963]

$46,222

[964]

$49,457

[965]

$52,693

[966]

Tue, 2023-03-14 00:00
10
$20,638

[967]

$24,190

[968]

$27,742

[969]

$31,294

[970]

$34,846

[971]

$38,399

[972]

$41,951

[973]

$45,186

[974]

$48,421

[975]

$51,656

[976]

Wed, 2023-03-15 00:00
10
$19,919

[977]

$23,471

[978]

$27,023

[979]

$30,575

[980]

$34,127

[981]

$37,679

[982]

$40,914

[983]

$44,150

[984]

$47,385

[985]

$50,620

[986]

Thu, 2023-03-16 00:00
10
$19,199

[987]

$22,751

[988]

$26,304

[989]

$29,856

[990]

$33,408

[991]

$36,643

[992]

$39,878

[993]

$43,113

[994]

$46,349

[995]

$49,584

[996]

Fri, 2023-03-17 00:00
10
$18,480

[997]

$22,032

[998]

$25,584

[999]

$29,136

[1000]

$32,372

[1001]

$35,607

[1002]

$38,842

[1003]

$42,077

[1004]

$45,312

[1005]

$48,548

[1006]

Sat, 2023-03-18 00:00
10
$17,761

[1007]

$21,313

[1008]

$24,865

[1009]

$28,100

[1010]

$31,335

[1011]

$34,570

[1012]

$37,806

[1013]

$41,041

[1014]

$44,276

[1015]

$47,511

[1016]

Sun, 2023-03-19 00:00
10
$14,208

[1017]

$17,761

[1018]

$21,313

[1019]

$24,548

[1020]

$27,783

[1021]

$31,018

[1022]

$34,254

[1023]

$37,489

[1024]

$40,724

[1025]

$43,959

[1026]

$45,667

[1027]

Mon, 2023-03-20 00:00
10
$14,208

[1028]

$17,761

[1029]

$20,996

[1030]

$24,231

[1031]

$27,466

[1032]

$30,701

[1033]

$33,937

[1034]

$37,172

[1035]

$40,407

[1036]

$42,115

[1037]

$43,822

[1038]

Tue, 2023-03-21 00:00
10
$14,208

[1039]

$17,444

[1040]

$20,679

[1041]

$23,914

[1042]

$27,149

[1043]

$30,384

[1044]

$33,620

[1045]

$36,855

[1046]

$38,562

[1047]

$40,270

[1048]

$41,978

[1049]

Wed, 2023-03-22 00:00
10
$13,892

[1050]

$17,127

[1051]

$20,362

[1052]

$23,597

[1053]

$26,832

[1054]

$30,068

[1055]

$33,303

[1056]

$35,010

[1057]

$36,718

[1058]

$38,426

[1059]

$40,133

[1060]

Thu, 2023-03-23 00:00
10
$13,575

[1061]

$16,810

[1062]

$20,045

[1063]

$23,280

[1064]

$26,515

[1065]

$29,751

[1066]

$31,458

[1067]

$33,166

[1068]

$34,873

[1069]

$36,581

[1070]

$38,289

[1071]

Fri, 2023-03-24 00:00
10
$13,258

[1072]

$16,493

[1073]

$19,728

[1074]

$22,963

[1075]

$26,199

[1076]

$27,906

[1077]

$29,614

[1078]

$31,321

[1079]

$33,029

[1080]

$34,737

[1081]

$36,444

[1082]

Sat, 2023-03-25 00:00
10
$12,941

[1083]

$16,176

[1084]

$19,411

[1085]

$22,646

[1086]

$24,354

[1087]

$26,062

[1088]

$27,769

[1089]

$29,477

[1090]

$31,184

[1091]

$32,892

[1092]

$34,600

[1093]

Sun, 2023-03-26 00:00
10
$9,991

[1094]

$12,941

[1095]

$16,176

[1096]

$19,411

[1097]

$21,119

[1098]

$22,826

[1099]

$24,534

[1100]

$26,242

[1101]

$27,949

[1102]

$29,657

[1103]

$31,364

[1104]

$33,072

[1105]

Mon, 2023-03-27 00:00
10
$9,991

[1106]

$12,941

[1107]

$16,176

[1108]

$17,884

[1109]

$19,591

[1110]

$21,299

[1111]

$23,006

[1112]

$24,714

[1113]

$26,422

[1114]

$28,129

[1115]

$29,837

[1116]

$31,544

[1117]

Tue, 2023-03-28 00:00
10
$9,991

[1118]

$12,941

[1119]

$14,648

[1120]

$16,356

[1121]

$18,064

[1122]

$19,771

[1123]

$21,479

[1124]

$23,186

[1125]

$24,894

[1126]

$26,602

[1127]

$28,309

[1128]

$29,805

[1129]

Wed, 2023-03-29 00:00
10
$9,991

[1130]

$11,413

[1131]

$13,121

[1132]

$14,828

[1133]

$16,536

[1134]

$18,244

[1135]

$19,951

[1136]

$21,659

[1137]

$23,366

[1138]

$25,074

[1139]

$26,570

[1140]

$28,065

[1141]

Thu, 2023-03-30 00:00
10
$8,463

[1142]

$9,886

[1143]

$11,593

[1144]

$13,301

[1145]

$15,008

[1146]

$16,716

[1147]

$18,424

[1148]

$20,131

[1149]

$21,839

[1150]

$23,334

[1151]

$24,830

[1152]

$26,325

[1153]

Fri, 2023-03-31 00:00
10
$6,935

[1154]

$8,358

[1155]

$10,066

[1156]

$11,773

[1157]

$13,481

[1158]

$15,188

[1159]

$16,896

[1160]

$18,604

[1161]

$20,099

[1162]

$21,595

[1163]

$23,090

[1164]

$24,586

[1165]

Sat, 2023-04-01 00:00
10
$5,408

[1166]

$6,830

[1167]

$8,538

[1168]

$10,246

[1169]

$11,953

[1170]

$13,661

[1171]

$15,368

[1172]

$16,864

[1173]

$18,360

[1174]

$19,855

[1175]

$21,351

[1176]

$22,846

[1177]

Sun, 2023-04-02 00:00
10
$5,408

[1178]

$6,830

[1179]

$8,538

[1180]

$10,246

[1181]

$11,953

[1182]

$13,661

[1183]

$15,156

[1184]

$16,652

[1185]

$18,147

[1186]

$19,643

[1187]

$21,139

[1188]

$22,634

[1189]

Mon, 2023-04-03 00:00
10
$5,408

[1190]

$6,830

[1191]

$8,538

[1192]

$10,246

[1193]

$11,953

[1194]

$13,449

[1195]

$14,944

[1196]

$16,440

[1197]

$17,935

[1198]

$19,431

[1199]

$20,927

[1200]

$22,422

[1201]

Tue, 2023-04-04 00:00
10
$5,408

[1202]

$6,830

[1203]

$8,538

[1204]

$10,246

[1205]

$11,741

[1206]

$13,237

[1207]

$14,732

[1208]

$16,228

[1209]

$17,723

[1210]

$19,219

[1211]

$20,715

[1212]

$22,210

[1213]

Wed, 2023-04-05 00:00
10
$5,408

[1214]

$6,830

[1215]

$8,538

[1216]

$10,034

[1217]

$11,529

[1218]

$13,025

[1219]

$14,520

[1220]

$16,016

[1221]

$17,511

[1222]

$19,007

[1223]

$20,502

[1224]

$21,998

[1225]

Thu, 2023-04-06 00:00
10
$5,408

[1226]

$6,830

[1227]

$8,326

[1228]

$9,822

[1229]

$11,317

[1230]

$12,813

[1231]

$14,308

[1232]

$15,804

[1233]

$17,299

[1234]

$18,795

[1235]

$20,290

[1236]

$21,786

[1237]

Fri, 2023-04-07 00:00
10
$5,408

[1238]

$6,618

[1239]

$8,114

[1240]

$9,609

[1241]

$11,105

[1242]

$12,601

[1243]

$14,096

[1244]

$15,592

[1245]

$17,087

[1246]

$18,583

[1247]

$20,078

[1248]

$21,574

[1249]

Sat, 2023-04-08 00:00
10
$5,196

[1250]

$6,406

[1251]

$7,902

[1252]

$9,397

[1253]

$10,893

[1254]

$12,389

[1255]

$13,884

[1256]

$15,380

[1257]

$16,875

[1258]

$18,371

[1259]

$19,866

[1260]

$21,362

[1261]

Sun, 2023-04-09 00:00
10
$4,984

[1262]

$6,194

[1263]

$7,690

[1264]

$9,185

[1265]

$10,681

[1266]

$12,177

[1267]

$13,672

[1268]

$15,168

[1269]

$16,663

[1270]

$18,159

[1271]

$19,654

[1272]

$21,150

[1273]

Mon, 2023-04-10 00:00
10
$4,772

[1274]

$5,982

[1275]

$7,478

[1276]

$8,973

[1277]

$10,469

[1278]

$11,964

[1279]

$13,460

[1280]

$14,956

[1281]

$16,451

[1282]

$17,947

[1283]

$19,442

[1284]

$20,938

[1285]

Tue, 2023-04-11 00:00
10
$4,772

[1286]

$5,982

[1287]

$7,478

[1288]

$8,973

[1289]

$10,469

[1290]

$11,964

[1291]

$13,460

[1292]

$14,956

[1293]

$16,451

[1294]

$17,947

[1295]

$19,442

[1296]

$20,938

[1297]

Wed, 2023-04-12 00:00
10
$4,772

[1298]

$5,982

[1299]

$7,478

[1300]

$8,973

[1301]

$10,469

[1302]

$11,964

[1303]

$13,460

[1304]

$14,956

[1305]

$16,451

[1306]

$17,947

[1307]

$19,442

[1308]

$20,938

[1309]

Thu, 2023-04-13 00:00
10
$4,772

[1310]

$5,982

[1311]

$7,478

[1312]

$8,973

[1313]

$10,469

[1314]

$11,964

[1315]

$13,460

[1316]

$14,956

[1317]

$16,451

[1318]

$17,947

[1319]

$19,442

[1320]

$20,938

[1321]

Fri, 2023-04-14 00:00
10
$4,772

[1322]

$5,982

[1323]

$7,478

[1324]

$8,973

[1325]

$10,469

[1326]

$11,964

[1327]

$13,460

[1328]

$14,956

[1329]

$16,451

[1330]

$17,947

[1331]

$19,442

[1332]

$20,938

[1333]

Sat, 2023-04-15 00:00
10
$4,772

[1334]

$5,982

[1335]

$7,478

[1336]

$8,973

[1337]

$10,469

[1338]

$11,964

[1339]

$13,460

[1340]

$14,956

[1341]

$16,451

[1342]

$17,947

[1343]

$19,442

[1344]

$20,938

[1345]

Sun, 2023-04-16 00:00
10
$4,772

[1346]

$5,982

[1347]

$7,478

[1348]

$8,973

[1349]

$10,469

[1350]

$11,964

[1351]

$13,460

[1352]

$14,956

[1353]

$16,451

[1354]

$17,947

[1355]

$19,442

[1356]

$20,938

[1357]

Mon, 2023-04-17 00:00
10
$4,772

[1358]

$5,982

[1359]

$7,478

[1360]

$8,973

[1361]

$10,469

[1362]

$11,964

[1363]

$13,460

[1364]

$14,956

[1365]

$16,451

[1366]

$17,947

[1367]

$19,442

[1368]

$20,938

[1369]

Tue, 2023-04-18 00:00
10
$4,772

[1370]

$5,982

[1371]

$7,478

[1372]

$8,973

[1373]

$10,469

[1374]

$11,964

[1375]

$13,460

[1376]

$14,956

[1377]

$16,451

[1378]

$17,947

[1379]

$19,442

[1380]

$20,717

[1381]

Wed, 2023-04-19 00:00
10
$4,772

[1382]

$5,982

[1383]

$7,478

[1384]

$8,973

[1385]

$10,469

[1386]

$11,964

[1387]

$13,460

[1388]

$14,956

[1389]

$16,451

[1390]

$17,947

[1391]

$19,221

[1392]

$20,496

[1393]

Thu, 2023-04-20 00:00
10
$4,772

[1394]

$5,982

[1395]

$7,478

[1396]

$8,973

[1397]

$10,469

[1398]

$11,964

[1399]

$13,460

[1400]

$14,956

[1401]

$16,451

[1402]

$17,726

[1403]

$19,000

[1404]

$20,274

[1405]

Fri, 2023-04-21 00:00
10
$4,772

[1406]

$5,982

[1407]

$7,478

[1408]

$8,973

[1409]

$10,469

[1410]

$11,964

[1411]

$13,460

[1412]

$14,956

[1413]

$16,230

[1414]

$17,504

[1415]

$18,779

[1416]

$20,053

[1417]

Sat, 2023-04-22 00:00
10
$4,772

[1418]

$5,982

[1419]

$7,478

[1420]

$8,973

[1421]

$10,469

[1422]

$11,964

[1423]

$13,460

[1424]

$14,734

[1425]

$16,009

[1426]

$17,283

[1427]

$18,558

[1428]

$19,832

[1429]

Sun, 2023-04-23 00:00
10
$4,772

[1430]

$5,982

[1431]

$7,478

[1432]

$8,973

[1433]

$10,469

[1434]

$11,964

[1435]

$13,239

[1436]

$14,513

[1437]

$15,788

[1438]

$17,062

[1439]

$18,336

[1440]

$19,611

[1441]

Mon, 2023-04-24 00:00
10
$4,772

[1442]

$5,982

[1443]

$7,478

[1444]

$8,973

[1445]

$10,469

[1446]

$11,743

[1447]

$13,018

[1448]

$14,292

[1449]

$15,567

[1450]

$16,841

[1451]

$18,115

[1452]

$19,390

[1453]

Tue, 2023-04-25 00:00
10
$4,772

[1454]

$5,982

[1455]

$7,478

[1456]

$8,973

[1457]

$10,248

[1458]

$11,522

[1459]

$12,797

[1460]

$14,071

[1461]

$15,345

[1462]

$16,620

[1463]

$17,894

[1464]

$19,169

[1465]

Wed, 2023-04-26 00:00
10
$4,772

[1466]

$5,982

[1467]

$7,478

[1468]

$8,752

[1469]

$10,027

[1470]

$11,301

[1471]

$12,575

[1472]

$13,850

[1473]

$15,124

[1474]

$16,399

[1475]

$17,673

[1476]

$18,947

[1477]

Thu, 2023-04-27 00:00
10
$4,772

[1478]

$5,982

[1479]

$7,257

[1480]

$8,531

[1481]

$9,805

[1482]

$11,080

[1483]

$12,354

[1484]

$13,629

[1485]

$14,903

[1486]

$16,177

[1487]

$17,452

[1488]

$18,726

[1489]

Fri, 2023-04-28 00:00
10
$4,772

[1490]

$5,761

[1491]

$7,035

[1492]

$8,310

[1493]

$9,584

[1494]

$10,859

[1495]

$12,133

[1496]

$13,407

[1497]

$14,682

[1498]

$15,956

[1499]

$17,231

[1500]

$18,505

[1501]

Sat, 2023-04-29 00:00
10
$4,551

[1502]

$5,540

[1503]

$6,814

[1504]

$8,089

[1505]

$9,363

[1506]

$10,638

[1507]

$11,912

[1508]

$13,186

[1509]

$14,461

[1510]

$15,735

[1511]

$17,010

[1512]

$18,284

[1513]

Sun, 2023-04-30 00:00
10
$4,329

[1514]

$5,319

[1515]

$6,593

[1516]

$7,868

[1517]

$9,142

[1518]

$10,416

[1519]

$11,691

[1520]

$12,965

[1521]

$14,240

[1522]

$15,514

[1523]

$16,788

[1524]

$18,063

[1525]

Mon, 2023-05-01 00:00
10
$4,108

[1526]

$5,098

[1527]

$6,372

[1528]

$7,646

[1529]

$8,921

[1530]

$10,195

[1531]

$11,470

[1532]

$12,744

[1533]

$14,018

[1534]

$15,293

[1535]

$16,567

[1536]

$17,842

[1537]

Tue, 2023-05-02 00:00
10
$4,108

[1538]

$5,098

[1539]

$6,372

[1540]

$7,646

[1541]

$8,921

[1542]

$10,195

[1543]

$11,470

[1544]

$12,744

[1545]

$14,018

[1546]

$15,293

[1547]

$16,567

[1548]

$17,842

[1549]

Wed, 2023-05-03 00:00
10
$4,108

[1550]

$5,098

[1551]

$6,372

[1552]

$7,646

[1553]

$8,921

[1554]

$10,195

[1555]

$11,470

[1556]

$12,744

[1557]

$14,018

[1558]

$15,293

[1559]

$16,567

[1560]

$17,842

[1561]

Thu, 2023-05-04 00:00
10
$4,108

[1562]

$5,098

[1563]

$6,372

[1564]

$7,646

[1565]

$8,921

[1566]

$10,195

[1567]

$11,470

[1568]

$12,744

[1569]

$14,018

[1570]

$15,293

[1571]

$16,567

[1572]

$17,842

[1573]

Fri, 2023-05-05 00:00
10
$4,108

[1574]

$5,098

[1575]

$6,372

[1576]

$7,646

[1577]

$8,921

[1578]

$10,195

[1579]

$11,470

[1580]

$12,744

[1581]

$14,018

[1582]

$15,293

[1583]

$16,567

[1584]

$17,842

[1585]

Sat, 2023-05-06 00:00
10
$4,108

[1586]

$5,098

[1587]

$6,372

[1588]

$7,646

[1589]

$8,921

[1590]

$10,195

[1591]

$11,470

[1592]

$12,744

[1593]

$14,018

[1594]

$15,293

[1595]

$16,567

[1596]

$17,842

[1597]

Sun, 2023-05-07 00:00
10
$4,108

[1598]

$5,098

[1599]

$6,372

[1600]

$7,646

[1601]

$8,921

[1602]

$10,195

[1603]

$11,470

[1604]

$12,744

[1605]

$14,018

[1606]

$15,293

[1607]

$16,567

[1608]

$17,842

[1609]

Mon, 2023-05-08 00:00
10
$4,108

[1610]

$5,098

[1611]

$6,372

[1612]

$7,646

[1613]

$8,921

[1614]

$10,195

[1615]

$11,470

[1616]

$12,744

[1617]

$14,018

[1618]

$15,293

[1619]

$16,567

[1620]

$17,842

[1621]

Tue, 2023-05-09 00:00
10
$4,108

[1622]

$5,098

[1623]

$6,372

[1624]

$7,646

[1625]

$8,921

[1626]

$10,195

[1627]

$11,470

[1628]

$12,744

[1629]

$14,018

[1630]

$15,293

[1631]

$16,567

[1632]

$17,842

[1633]

Wed, 2023-05-10 00:00
10
$4,108

[1634]

$5,098

[1635]

$6,372

[1636]

$7,646

[1637]

$8,921

[1638]

$10,195

[1639]

$11,470

[1640]

$12,744

[1641]

$14,018

[1642]

$15,293

[1643]

$16,567

[1644]

$17,842

[1645]

Thu, 2023-05-11 00:00
10
$4,108

[1646]

$5,098

[1647]

$6,372

[1648]

$7,646

[1649]

$8,921

[1650]

$10,195

[1651]

$11,470

[1652]

$12,744

[1653]

$14,018

[1654]

$15,293

[1655]

$16,567

[1656]

$18,083

[1657]

Fri, 2023-05-12 00:00
10
$4,108

[1658]

$5,098

[1659]

$6,372

[1660]

$7,646

[1661]

$8,921

[1662]

$10,195

[1663]

$11,470

[1664]

$12,744

[1665]

$14,018

[1666]

$15,293

[1667]

$16,809

[1668]

$18,325

[1669]

Sat, 2023-05-13 00:00
10
$4,108

[1670]

$5,098

[1671]

$6,372

[1672]

$7,646

[1673]

$8,921

[1674]

$10,195

[1675]

$11,470

[1676]

$12,744

[1677]

$14,018

[1678]

$15,534

[1679]

$17,051

[1680]

$18,567

[1681]

Sun, 2023-05-14 00:00
10
$4,108

[1682]

$5,098

[1683]

$6,372

[1684]

$7,646

[1685]

$8,921

[1686]

$10,195

[1687]

$11,470

[1688]

$12,744

[1689]

$14,260

[1690]

$15,776

[1691]

$17,292

[1692]

$18,808

[1693]

Mon, 2023-05-15 00:00
10
$4,108

[1694]

$5,098

[1695]

$6,372

[1696]

$7,646

[1697]

$8,921

[1698]

$10,195

[1699]

$11,470

[1700]

$12,986

[1701]

$14,502

[1702]

$16,018

[1703]

$17,534

[1704]

$19,050

[1705]

Tue, 2023-05-16 00:00
10
$4,108

[1706]

$5,098

[1707]

$6,372

[1708]

$7,646

[1709]

$8,921

[1710]

$10,195

[1711]

$11,711

[1712]

$13,227

[1713]

$14,743

[1714]

$16,260

[1715]

$17,776

[1716]

$19,143

[1717]

Wed, 2023-05-17 00:00
10
$4,108

[1718]

$5,098

[1719]

$6,372

[1720]

$7,646

[1721]

$8,921

[1722]

$10,437

[1723]

$11,953

[1724]

$13,469

[1725]

$14,985

[1726]

$16,501

[1727]

$17,869

[1728]

$19,237

[1729]

Thu, 2023-05-18 00:00
10
$4,108

[1730]

$5,098

[1731]

$6,372

[1732]

$7,646

[1733]

$9,162

[1734]

$10,679

[1735]

$12,195

[1736]

$13,711

[1737]

$15,227

[1738]

$16,595

[1739]

$17,963

[1740]

$19,330

[1741]

Fri, 2023-05-19 00:00
10
$4,108

[1742]

$5,098

[1743]

$6,372

[1744]

$7,888

[1745]

$9,404

[1746]

$10,920

[1747]

$12,436

[1748]

$13,952

[1749]

$15,320

[1750]

$16,688

[1751]

$18,056

[1752]

$19,424

[1753]

Sat, 2023-05-20 00:00
10
$4,108

[1754]

$5,098

[1755]

$6,614

[1756]

$8,130

[1757]

$9,646

[1758]

$11,162

[1759]

$12,678

[1760]

$14,046

[1761]

$15,414

[1762]

$16,782

[1763]

$18,150

[1764]

$19,517

[1765]

Sun, 2023-05-21 00:00
10
$4,108

[1766]

$5,339

[1767]

$6,855

[1768]

$8,371

[1769]

$9,888

[1770]

$11,404

[1771]

$12,771

[1772]

$14,139

[1773]

$15,507

[1774]

$16,875

[1775]

$18,243

[1776]

$19,611

[1777]

Mon, 2023-05-22 00:00
10
$4,350

[1778]

$5,581

[1779]

$7,097

[1780]

$8,613

[1781]

$10,129

[1782]

$11,497

[1783]

$12,865

[1784]

$14,233

[1785]

$15,601

[1786]

$16,969

[1787]

$18,336

[1788]

$19,704

[1789]

Tue, 2023-05-23 00:00
10
$4,592

[1790]

$5,823

[1791]

$7,339

[1792]

$8,855

[1793]

$10,223

[1794]

$11,591

[1795]

$12,958

[1796]

$14,326

[1797]

$15,694

[1798]

$17,062

[1799]

$18,430

[1800]

$19,798

[1801]

Wed, 2023-05-24 00:00
10
$4,833

[1802]

$6,064

[1803]

$7,580

[1804]

$8,948

[1805]

$10,316

[1806]

$11,684

[1807]

$13,052

[1808]

$14,420

[1809]

$15,788

[1810]

$17,156

[1811]

$18,523

[1812]

$19,891

[1813]

Thu, 2023-05-25 00:00
10
$4,833

[1814]

$6,064

[1815]

$7,432

[1816]

$8,800

[1817]

$10,168

[1818]

$11,536

[1819]

$12,904

[1820]

$14,272

[1821]

$15,639

[1822]

$17,007

[1823]

$18,375

[1824]

$19,743

[1825]

Fri, 2023-05-26 00:00
10
$4,833

[1826]

$5,916

[1827]

$7,284

[1828]

$8,652

[1829]

$10,020

[1830]

$11,388

[1831]

$12,756

[1832]

$14,123

[1833]

$15,491

[1834]

$16,859

[1835]

$18,227

[1836]

$19,595

[1837]

Sat, 2023-05-27 00:00
10
$4,685

[1838]

$5,768

[1839]

$7,136

[1840]

$8,504

[1841]

$9,872

[1842]

$11,239

[1843]

$12,607

[1844]

$13,975

[1845]

$15,343

[1846]

$16,711

[1847]

$18,079

[1848]

$19,447

[1849]

Sun, 2023-05-28 00:00
10
$4,537

[1850]

$5,620

[1851]

$6,988

[1852]

$8,355

[1853]

$9,723

[1854]

$11,091

[1855]

$12,459

[1856]

$13,827

[1857]

$15,195

[1858]

$16,563

[1859]

$17,931

[1860]

$19,402

[1861]

Mon, 2023-05-29 00:00
10
$4,389

[1862]

$5,472

[1863]

$6,839

[1864]

$8,207

[1865]

$9,575

[1866]

$10,943

[1867]

$12,311

[1868]

$13,679

[1869]

$15,047

[1870]

$16,415

[1871]

$17,886

[1872]

$19,358

[1873]

Tue, 2023-05-30 00:00
10
$4,389

[1874]

$5,472

[1875]

$6,839

[1876]

$8,207

[1877]

$9,575

[1878]

$10,943

[1879]

$12,311

[1880]

$13,679

[1881]

$15,047

[1882]

$16,518

[1883]

$17,990

[1884]

$19,462

[1885]

Wed, 2023-05-31 00:00
10
$4,389

[1886]

$5,472

[1887]

$6,839

[1888]

$8,207

[1889]

$9,575

[1890]

$10,943

[1891]

$12,311

[1892]

$13,679

[1893]

$15,150

[1894]

$16,622

[1895]

$18,094

[1896]

$19,565

[1897]

Thu, 2023-06-01 00:00
10
$4,389

[1898]

$5,472

[1899]

$6,839

[1900]

$8,207

[1901]

$9,575

[1902]

$10,943

[1903]

$12,311

[1904]

$13,783

[1905]

$15,254

[1906]

$16,726

[1907]

$18,197

[1908]

$19,669

[1909]

Fri, 2023-06-02 00:00
10
$4,389

[1910]

$5,472

[1911]

$6,839

[1912]

$8,207

[1913]

$9,575

[1914]

$10,943

[1915]

$12,415

[1916]

$13,886

[1917]

$15,358

[1918]

$16,830

[1919]

$18,301

[1920]

$19,773

[1921]

Sat, 2023-06-03 00:00
10
$4,389

[1922]

$5,472

[1923]

$6,839

[1924]

$8,207

[1925]

$9,575

[1926]

$11,047

[1927]

$12,518

[1928]

$13,990

[1929]

$15,462

[1930]

$16,933

[1931]

$18,405

[1932]

$19,877

[1933]

Sun, 2023-06-04 00:00
10
$4,389

[1934]

$5,472

[1935]

$6,839

[1936]

$8,207

[1937]

$9,679

[1938]

$11,151

[1939]

$12,622

[1940]

$14,094

[1941]

$15,565

[1942]

$17,037

[1943]

$18,509

[1944]

$20,361

[1945]

Mon, 2023-06-05 00:00
10
$4,389

[1946]

$5,472

[1947]

$6,839

[1948]

$8,311

[1949]

$9,783

[1950]

$11,254

[1951]

$12,726

[1952]

$14,198

[1953]

$15,669

[1954]

$17,141

[1955]

$18,993

[1956]

$20,846

[1957]

Tue, 2023-06-06 00:00
10
$4,389

[1958]

$5,472

[1959]

$6,943

[1960]

$8,415

[1961]

$9,886

[1962]

$11,358

[1963]

$12,830

[1964]

$14,301

[1965]

$15,773

[1966]

$17,625

[1967]

$19,478

[1968]

$21,330

[1969]

Wed, 2023-06-07 00:00
10
$4,389

[1970]

$5,575

[1971]

$7,047

[1972]

$8,519

[1973]

$9,990

[1974]

$11,462

[1975]

$12,933

[1976]

$14,405

[1977]

$16,257

[1978]

$18,110

[1979]

$19,962

[1980]

$21,815

[1981]

Thu, 2023-06-08 00:00
10
$4,492

[1982]

$5,679

[1983]

$7,151

[1984]

$8,622

[1985]

$10,094

[1986]

$11,565

[1987]

$13,037

[1988]

$14,889

[1989]

$16,742

[1990]

$18,594

[1991]

$20,447

[1992]

$22,299

[1993]

Fri, 2023-06-09 00:00
10
$4,596

[1994]

$5,783

[1995]

$7,254

[1996]

$8,726

[1997]

$10,198

[1998]

$11,669

[1999]

$13,522

[2000]

$15,374

[2001]

$17,226

[2002]

$19,079

[2003]

$20,931

[2004]

$22,784

[2005]

Sat, 2023-06-10 00:00
10
$4,700

[2006]

$5,886

[2007]

$7,358

[2008]

$8,830

[2009]

$10,301

[2010]

$12,154

[2011]

$14,006

[2012]

$15,858

[2013]

$17,711

[2014]

$19,563

[2015]

$21,416

[2016]

$23,268

[2017]

Sun, 2023-06-11 00:00
10
$4,700

[2018]

$5,886

[2019]

$7,358

[2020]

$8,830

[2021]

$10,682

[2022]

$12,534

[2023]

$14,387

[2024]

$16,239

[2025]

$18,092

[2026]

$19,944

[2027]

$21,796

[2028]

$23,771

[2029]

Mon, 2023-06-12 00:00
10
$4,700

[2030]

$5,886

[2031]

$7,358

[2032]

$9,210

[2033]

$11,063

[2034]

$12,915

[2035]

$14,768

[2036]

$16,620

[2037]

$18,472

[2038]

$20,325

[2039]

$22,299

[2040]

$24,273

[2041]

Tue, 2023-06-13 00:00
10
$4,700

[2042]

$5,886

[2043]

$7,739

[2044]

$9,591

[2045]

$11,444

[2046]

$13,296

[2047]

$15,148

[2048]

$17,001

[2049]

$18,853

[2050]

$20,828

[2051]

$22,802

[2052]

$24,776

[2053]

Wed, 2023-06-14 00:00
10
$4,700

[2054]

$6,267

[2055]

$8,120

[2056]

$9,972

[2057]

$11,824

[2058]

$13,677

[2059]

$15,529

[2060]

$17,382

[2061]

$19,356

[2062]

$21,330

[2063]

$23,305

[2064]

$25,279

[2065]

Thu, 2023-06-15 00:00
10
$6,648

[2066]

$8,500

[2067]

$10,353

[2068]

$12,205

[2069]

$14,058

[2070]

$15,910

[2071]

$17,884

[2072]

$19,859

[2073]

$21,833

[2074]

$23,807

[2075]

$25,964

[2076]

Fri, 2023-06-16 00:00
10
$7,029

[2077]

$8,881

[2078]

$10,734

[2079]

$12,586

[2080]

$14,438

[2081]

$16,413

[2082]

$18,387

[2083]

$20,361

[2084]

$22,336

[2085]

$24,492

[2086]

$26,649

[2087]

Sat, 2023-06-17 00:00
10
$7,410

[2088]

$9,262

[2089]

$11,114

[2090]

$12,967

[2091]

$14,941

[2092]

$16,915

[2093]

$18,890

[2094]

$20,864

[2095]

$23,021

[2096]

$25,178

[2097]

$27,334

[2098]

Sun, 2023-06-18 00:00
10
$7,410

[2099]

$9,262

[2100]

$11,114

[2101]

$13,089

[2102]

$15,063

[2103]

$17,037

[2104]

$19,012

[2105]

$21,168

[2106]

$23,325

[2107]

$25,482

[2108]

$27,639

[2109]

Mon, 2023-06-19 00:00
10
$7,410

[2110]

$9,262

[2111]

$11,236

[2112]

$13,211

[2113]

$15,185

[2114]

$17,159

[2115]

$19,316

[2116]

$21,473

[2117]

$23,630

[2118]

$25,786

[2119]

$27,943

[2120]

Tue, 2023-06-20 00:00
10
$7,410

[2121]

$9,384

[2122]

$11,358

[2123]

$13,333

[2124]

$15,307

[2125]

$17,464

[2126]

$19,620

[2127]

$21,777

[2128]

$23,934

[2129]

$26,091

[2130]

$28,248

[2131]

Wed, 2023-06-21 00:00
10
$7,532

[2132]

$9,506

[2133]

$11,480

[2134]

$13,455

[2135]

$15,611

[2136]

$17,768

[2137]

$19,925

[2138]

$22,082

[2139]

$24,238

[2140]

$26,395

[2141]

$28,552

[2142]

Thu, 2023-06-22 00:00
10
$7,653

[2143]

$9,628

[2144]

$11,602

[2145]

$13,759

[2146]

$15,916

[2147]

$18,072

[2148]

$20,229

[2149]

$22,386

[2150]

$24,543

[2151]

$26,700

[2152]

$28,856

[2153]

Fri, 2023-06-23 00:00
10
$7,775

[2154]

$9,750

[2155]

$11,907

[2156]

$14,063

[2157]

$16,220

[2158]

$18,377

[2159]

$20,534

[2160]

$22,690

[2161]

$24,847

[2162]

$27,004

[2163]

$29,161

[2164]

Sat, 2023-06-24 00:00
10
$7,897

[2165]

$10,054

[2166]

$12,211

[2167]

$14,368

[2168]

$16,524

[2169]

$18,681

[2170]

$20,838

[2171]

$22,995

[2172]

$25,152

[2173]

$27,308

[2174]

$29,465

[2175]

Sun, 2023-06-25 00:00
10
$8,080

[2176]

$10,237

[2177]

$12,393

[2178]

$14,550

[2179]

$16,707

[2180]

$18,864

[2181]

$21,020

[2182]

$23,177

[2183]

$25,334

[2184]

$27,491

[2185]

$29,647

[2186]

Mon, 2023-06-26 00:00
10
$8,262

[2187]

$10,419

[2188]

$12,576

[2189]

$14,733

[2190]

$16,889

[2191]

$19,046

[2192]

$21,203

[2193]

$23,360

[2194]

$25,516

[2195]

$27,673

[2196]

$29,677

[2197]

Tue, 2023-06-27 00:00
10
$8,445

[2198]

$10,601

[2199]

$12,758

[2200]

$14,915

[2201]

$17,072

[2202]

$19,228

[2203]

$21,385

[2204]

$23,542

[2205]

$25,699

[2206]

$27,703

[2207]

$29,707

[2208]

Wed, 2023-06-28 00:00
10
$8,627

[2209]

$10,784

[2210]

$12,941

[2211]

$15,097

[2212]

$17,254

[2213]

$19,411

[2214]

$21,568

[2215]

$23,724

[2216]

$25,728

[2217]

$27,732

[2218]

$29,736

[2219]

Thu, 2023-06-29 00:00
10
$8,627

[2220]

$10,784

[2221]

$12,941

[2222]

$15,097

[2223]

$17,254

[2224]

$19,411

[2225]

$21,568

[2226]

$23,572

[2227]

$25,576

[2228]

$27,580

[2229]

$29,584

[2230]

Fri, 2023-06-30 00:00
10
$8,627

[2231]

$10,784

[2232]

$12,941

[2233]

$15,097

[2234]

$17,254

[2235]

$19,411

[2236]

$21,415

[2237]

$23,419

[2238]

$25,423

[2239]

$27,427

[2240]

$29,431

[2241]

Sat, 2023-07-01 00:00
10
$8,627

[2242]

$10,784

[2243]

$12,941

[2244]

$15,097

[2245]

$17,254

[2246]

$19,258

[2247]

$21,262

[2248]

$23,266

[2249]

$25,270

[2250]

$27,274

[2251]

$29,278

[2252]

Sun, 2023-07-02 00:00
10
$8,627

[2253]

$10,784

[2254]

$12,941

[2255]

$15,097

[2256]

$17,101

[2257]

$19,105

[2258]

$21,109

[2259]

$23,113

[2260]

$25,117

[2261]

$27,121

[2262]

$29,430

[2263]

Mon, 2023-07-03 00:00
10
$8,627

[2264]

$10,784

[2265]

$12,941

[2266]

$14,945

[2267]

$16,949

[2268]

$18,953

[2269]

$20,957

[2270]

$22,961

[2271]

$24,965

[2272]

$27,273

[2273]

$29,581

[2274]

Tue, 2023-07-04 00:00
10
$8,627

[2275]

$10,784

[2276]

$12,788

[2277]

$14,792

[2278]

$16,796

[2279]

$18,800

[2280]

$20,804

[2281]

$22,808

[2282]

$25,116

[2283]

$27,425

[2284]

$29,733

[2285]

Wed, 2023-07-05 00:00
10
$8,627

[2286]

$10,631

[2287]

$12,635

[2288]

$14,639

[2289]

$16,643

[2290]

$18,647

[2291]

$20,651

[2292]

$22,959

[2293]

$25,268

[2294]

$27,576

[2295]

$29,885

[2296]

Thu, 2023-07-06 00:00
10
$8,474

[2297]

$10,478

[2298]

$12,482

[2299]

$14,486

[2300]

$16,490

[2301]

$18,494

[2302]

$20,803

[2303]

$23,111

[2304]

$25,419

[2305]

$27,728

[2306]

$30,036

[2307]

Fri, 2023-07-07 00:00
10
$8,322

[2308]

$10,326

[2309]

$12,330

[2310]

$14,334

[2311]

$16,338

[2312]

$18,646

[2313]

$20,954

[2314]

$23,263

[2315]

$25,571

[2316]

$27,879

[2317]

$30,188

[2318]

Sat, 2023-07-08 00:00
10
$8,169

[2319]

$10,173

[2320]

$12,177

[2321]

$14,181

[2322]

$16,489

[2323]

$18,798

[2324]

$21,106

[2325]

$23,414

[2326]

$25,723

[2327]

$28,031

[2328]

$30,339

[2329]

Sun, 2023-07-09 00:00
10
$8,016

[2330]

$10,020

[2331]

$12,024

[2332]

$14,332

[2333]

$16,641

[2334]

$18,949

[2335]

$21,258

[2336]

$23,566

[2337]

$25,874

[2338]

$28,183

[2339]

$30,339

[2340]

Mon, 2023-07-10 00:00
10
$8,016

[2341]

$10,020

[2342]

$12,328

[2343]

$14,637

[2344]

$16,945

[2345]

$19,254

[2346]

$21,562

[2347]

$23,870

[2348]

$26,179

[2349]

$28,335

[2350]

$30,492

[2351]

Tue, 2023-07-11 00:00
10
$8,016

[2352]

$10,324

[2353]

$12,633

[2354]

$14,941

[2355]

$17,250

[2356]

$19,558

[2357]

$21,866

[2358]

$24,175

[2359]

$26,331

[2360]

$28,488

[2361]

$30,645

[2362]

Wed, 2023-07-12 00:00
10
$8,320

[2363]

$10,629

[2364]

$12,937

[2365]

$15,246

[2366]

$17,554

[2367]

$19,862

[2368]

$22,171

[2369]

$24,327

[2370]

$26,484

[2371]

$28,641

[2372]

$30,798

[2373]

Thu, 2023-07-13 00:00
10
$8,625

[2374]

$10,933

[2375]

$13,242

[2376]

$15,550

[2377]

$17,858

[2378]

$20,167

[2379]

$22,323

[2380]

$24,480

[2381]

$26,637

[2382]

$28,794

[2383]

$30,950

[2384]

Fri, 2023-07-14 00:00
10
$8,929

[2385]

$11,238

[2386]

$13,546

[2387]

$15,854

[2388]

$18,163

[2389]

$20,319

[2390]

$22,476

[2391]

$24,633

[2392]

$26,790

[2393]

$28,946

[2394]

$31,103

[2395]

Sat, 2023-07-15 00:00
10
$9,234

[2396]

$11,542

[2397]

$13,850

[2398]

$16,159

[2399]

$18,315

[2400]

$20,472

[2401]

$22,629

[2402]

$24,786

[2403]

$26,942

[2404]

$29,099

[2405]

$31,256

[2406]

Sun, 2023-07-16 00:00
10
$9,234

[2407]

$11,542

[2408]

$13,850

[2409]

$16,007

[2410]

$18,164

[2411]

$20,321

[2412]

$22,477

[2413]

$24,634

[2414]

$26,791

[2415]

$28,948

[2416]

$31,028

[2417]

Mon, 2023-07-17 00:00
10
$9,234

[2418]

$11,542

[2419]

$13,699

[2420]

$15,855

[2421]

$18,012

[2422]

$20,169

[2423]

$22,326

[2424]

$24,482

[2425]

$26,639

[2426]

$28,720

[2427]

$30,800

[2428]

Tue, 2023-07-18 00:00
10
$9,234

[2429]

$11,390

[2430]

$13,547

[2431]

$15,704

[2432]

$17,861

[2433]

$20,017

[2434]

$22,174

[2435]

$24,331

[2436]

$26,411

[2437]

$28,492

[2438]

$30,572

[2439]

Wed, 2023-07-19 00:00
10
$9,082

[2440]

$11,239

[2441]

$13,395

[2442]

$15,552

[2443]

$17,709

[2444]

$19,866

[2445]

$22,022

[2446]

$24,103

[2447]

$26,183

[2448]

$28,264

[2449]

$30,344

[2450]

Thu, 2023-07-20 00:00
10
$8,930

[2451]

$11,087

[2452]

$13,244

[2453]

$15,401

[2454]

$17,557

[2455]

$19,714

[2456]

$21,794

[2457]

$23,875

[2458]

$25,955

[2459]

$28,036

[2460]

$30,116

[2461]

Fri, 2023-07-21 00:00
10
$8,779

[2462]

$10,935

[2463]

$13,092

[2464]

$15,249

[2465]

$17,406

[2466]

$19,486

[2467]

$21,566

[2468]

$23,647

[2469]

$25,727

[2470]

$27,808

[2471]

$29,888

[2472]

Sat, 2023-07-22 00:00
10
$8,627

[2473]

$10,784

[2474]

$12,941

[2475]

$15,097

[2476]

$17,178

[2477]

$19,258

[2478]

$21,338

[2479]

$23,419

[2480]

$25,499

[2481]

$27,580

[2482]

$29,660

[2483]

Sun, 2023-07-23 00:00
10
$8,627

[2484]

$10,784

[2485]

$12,941

[2486]

$15,021

[2487]

$17,101

[2488]

$19,182

[2489]

$21,262

[2490]

$23,342

[2491]

$25,423

[2492]

$27,503

[2493]

$29,507

[2494]

Mon, 2023-07-24 00:00
10
$8,627

[2495]

$10,784

[2496]

$12,864

[2497]

$14,945

[2498]

$17,025

[2499]

$19,105

[2500]

$21,186

[2501]

$23,266

[2502]

$25,346

[2503]

$27,350

[2504]

$29,354

[2505]

Tue, 2023-07-25 00:00
10
$8,627

[2506]

$10,707

[2507]

$12,788

[2508]

$14,868

[2509]

$16,949

[2510]

$19,029

[2511]

$21,109

[2512]

$23,190

[2513]

$25,194

[2514]

$27,198

[2515]

$29,202

[2516]

Wed, 2023-07-26 00:00
10
$8,551

[2517]

$10,631

[2518]

$12,711

[2519]

$14,792

[2520]

$16,872

[2521]

$18,953

[2522]

$21,033

[2523]

$23,037

[2524]

$25,041

[2525]

$27,045

[2526]

$29,049

[2527]

Thu, 2023-07-27 00:00
10
$8,474

[2528]

$10,555

[2529]

$12,635

[2530]

$14,715

[2531]

$16,796

[2532]

$18,876

[2533]

$20,880

[2534]

$22,884

[2535]

$24,888

[2536]

$26,892

[2537]

$28,896

[2538]

Fri, 2023-07-28 00:00
10
$8,398

[2539]

$10,478

[2540]

$12,559

[2541]

$14,639

[2542]

$16,719

[2543]

$18,723

[2544]

$20,727

[2545]

$22,731

[2546]

$24,735

[2547]

$26,739

[2548]

$28,743

[2549]

Sat, 2023-07-29 00:00
10
$8,322

[2550]

$10,402

[2551]

$12,482

[2552]

$14,563

[2553]

$16,567

[2554]

$18,571

[2555]

$20,575

[2556]

$22,579

[2557]

$24,583

[2558]

$26,587

[2559]

$28,591

[2560]

Sun, 2023-07-30 00:00
10
$8,322

[2561]

$10,402

[2562]

$12,482

[2563]

$14,486

[2564]

$16,490

[2565]

$18,494

[2566]

$20,498

[2567]

$22,502

[2568]

$24,506

[2569]

$26,510

[2570]

$28,363

[2571]

Mon, 2023-07-31 00:00
10
$8,322

[2572]

$10,402

[2573]

$12,406

[2574]

$14,410

[2575]

$16,414

[2576]

$18,418

[2577]

$20,422

[2578]

$22,426

[2579]

$24,430

[2580]

$26,282

[2581]

$28,135

[2582]

Tue, 2023-08-01 00:00
10
$8,322

[2583]

$10,326

[2584]

$12,330

[2585]

$14,334

[2586]

$16,338

[2587]

$18,342

[2588]

$20,346

[2589]

$22,350

[2590]

$24,202

[2591]

$26,054

[2592]

$27,907

[2593]

Wed, 2023-08-02 00:00
10
$8,245

[2594]

$10,249

[2595]

$12,253

[2596]

$14,257

[2597]

$16,261

[2598]

$18,265

[2599]

$20,269

[2600]

$22,122

[2601]

$23,974

[2602]

$25,826

[2603]

$27,679

[2604]

Thu, 2023-08-03 00:00
10
$8,169

[2605]

$10,173

[2606]

$12,177

[2607]

$14,181

[2608]

$16,185

[2609]

$18,189

[2610]

$20,041

[2611]

$21,894

[2612]

$23,746

[2613]

$25,598

[2614]

$27,451

[2615]

Fri, 2023-08-04 00:00
10
$8,092

[2616]

$10,096

[2617]

$12,100

[2618]

$14,104

[2619]

$16,108

[2620]

$17,961

[2621]

$19,813

[2622]

$21,666

[2623]

$23,518

[2624]

$25,370

[2625]

$27,223

[2626]

Sat, 2023-08-05 00:00
10
$8,016

[2627]

$10,020

[2628]

$12,024

[2629]

$14,028

[2630]

$15,880

[2631]

$17,733

[2632]

$19,585

[2633]

$21,438

[2634]

$23,290

[2635]

$25,142

[2636]

$26,995

[2637]

Sun, 2023-08-06 00:00
10
$8,016

[2638]

$10,020

[2639]

$12,024

[2640]

$13,876

[2641]

$15,729

[2642]

$17,581

[2643]

$19,434

[2644]

$21,286

[2645]

$23,138

[2646]

$24,991

[2647]

Mon, 2023-08-07 00:00
10
$8,016

[2648]

$10,020

[2649]

$11,872

[2650]

$13,725

[2651]

$15,577

[2652]

$17,430

[2653]

$19,282

[2654]

$21,134

[2655]

$22,987

[2656]

Tue, 2023-08-08 00:00
10
$8,016

[2657]

$9,868

[2658]

$11,721

[2659]

$13,573

[2660]

$15,426

[2661]

$17,278

[2662]

$19,130

[2663]

$20,983

[2664]

Wed, 2023-08-09 00:00
10
$7,864

[2665]

$9,717

[2666]

$11,569

[2667]

$13,422

[2668]

$15,274

[2669]

$17,126

[2670]

$18,979

[2671]

Thu, 2023-08-10 00:00
10
$7,713

[2672]

$9,565

[2673]

$11,418

[2674]

$13,270

[2675]

$15,122

[2676]

$16,975

[2677]

Fri, 2023-08-11 00:00
10
$7,561

[2678]

$9,414

[2679]

$11,266

[2680]

$13,118

[2681]

$14,971

[2682]

Sat, 2023-08-12 00:00
10
$7,410

[2683]

$9,262

[2684]

$11,114

[2685]

$12,967

[2686]

Sun, 2023-08-13 00:00
10
$7,410

[2687]

$9,262

[2688]

$11,114

[2689]

Mon, 2023-08-14 00:00
10
$7,410

[2690]

$9,262

[2691]

Tue, 2023-08-15 00:00
10
$7,410

[2692]
Leave a Review
[2693]
POOL, SPA & FITNESS
Secure Bike Storage
Pool, Heated, Communal
GENERAL
Fireplace, gas
Balcony
Heating, Baseboard
ENTERTAINMENT
TV, in every bedroom
Board Games
Ping Pong Table
Smart TV
Sound System (Sonos, etc.)
PARKING AND TRANSPORTATION
Parking Garage/Driveway
4WD Vehicle Recommended in Winter
SKI ACCESS
Ski Shuttle (seasonal)
Ski Storage Room
VIEW
Ski Slope View
Base Area View
Mountain View
Search Availability
Leave Review
[2693]
Steamboat Springs | 5 Bedrooms | 6 Baths | Sleeps 10 | 3,010 SqFt
[2695]
[2696]
[2697]
[2698]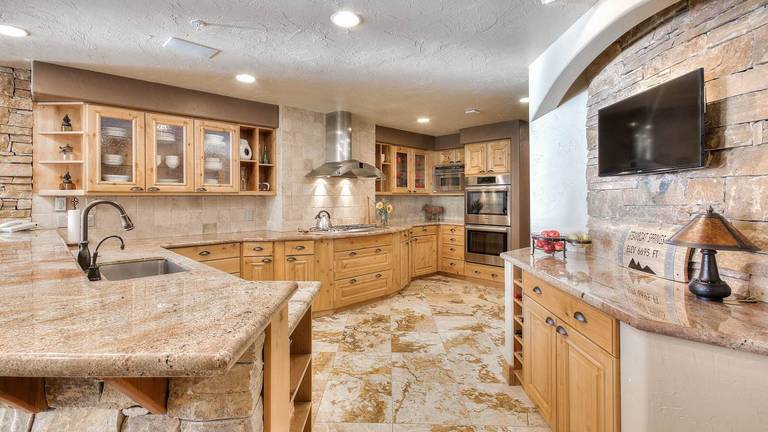 [2699]
[2700]
[2701]
[2702]
[2703]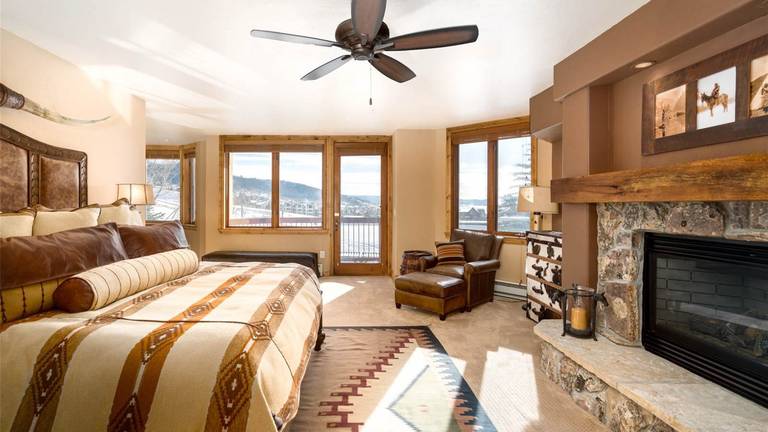 [2704]
[2705]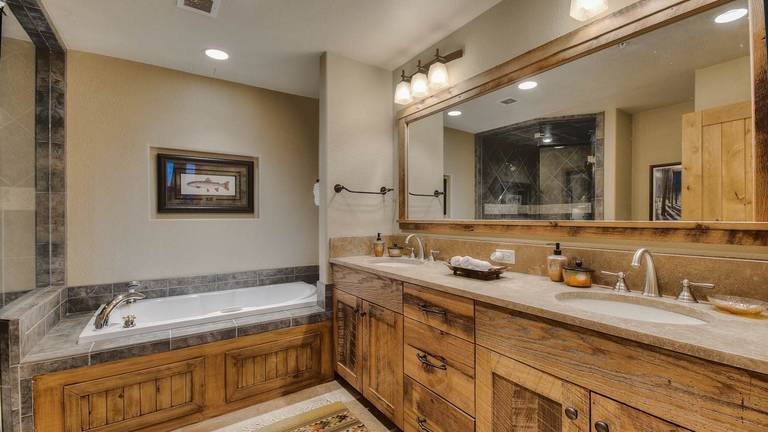 [2706]
[2707]
[2708]
[2709]
[2710]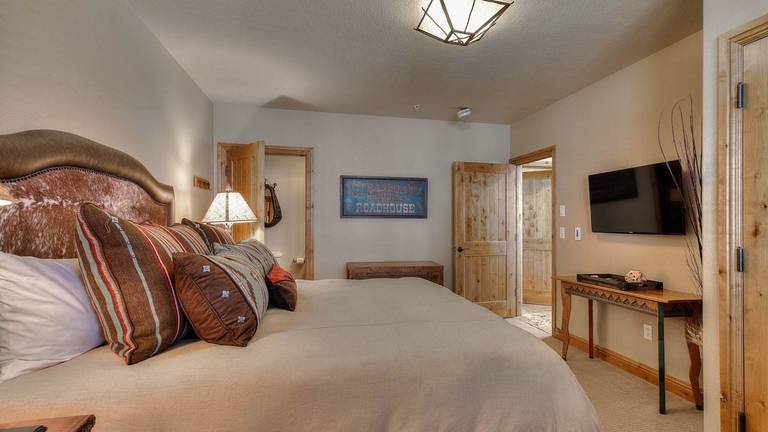 [2711]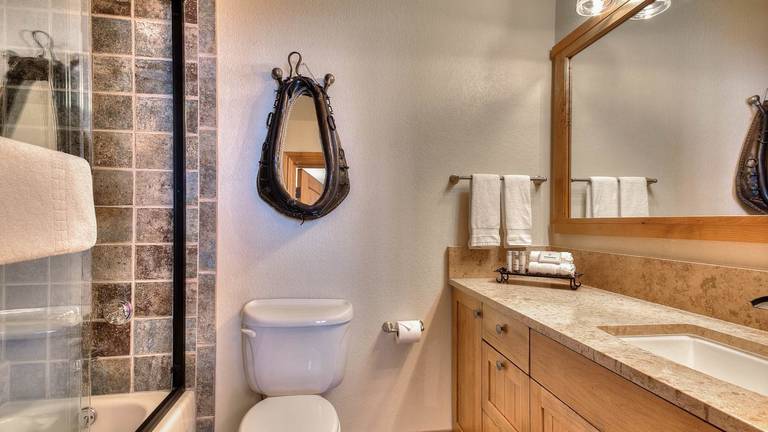 [2712]
[2713]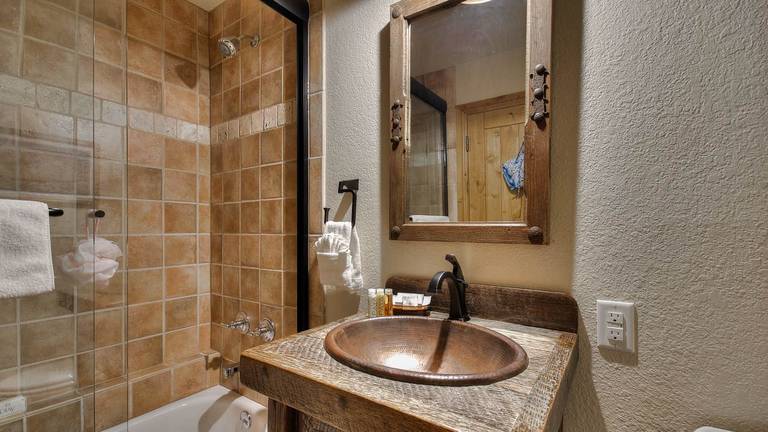 [2714]
[2715]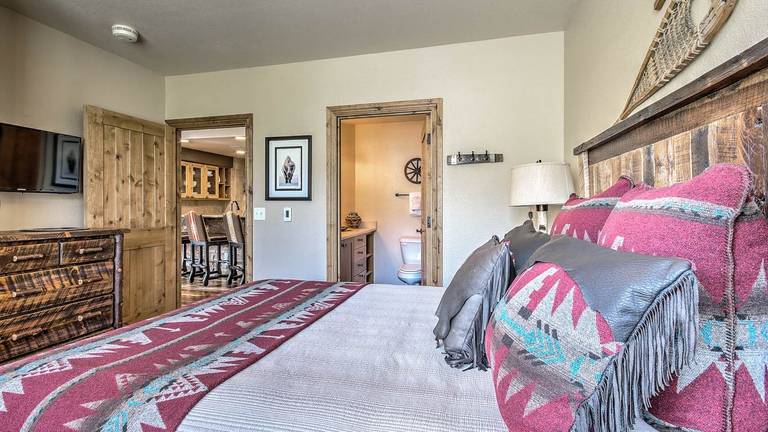 [2716]
[2717]
[2718]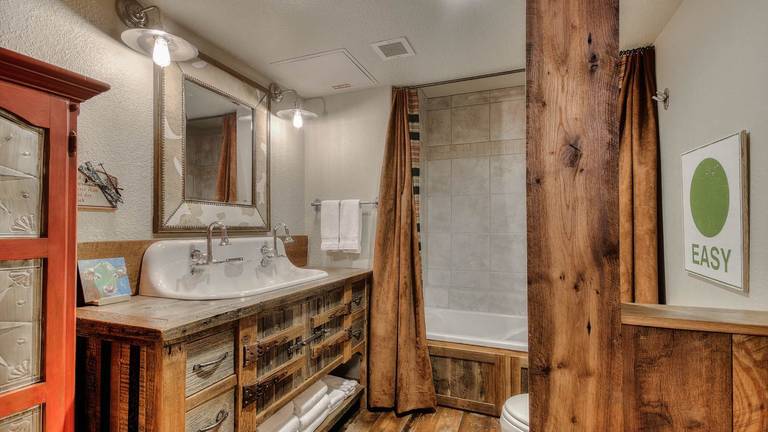 [2719]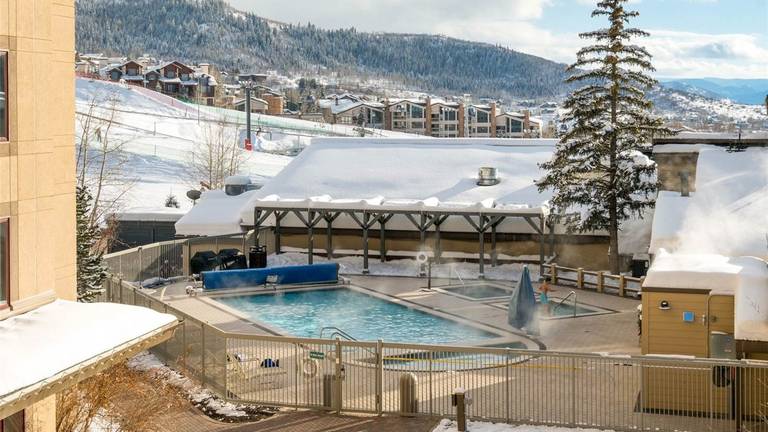 [2720]
[2721]
[2722]
[2723]
5 Bedrooms
6 Full Baths
Community Hot Tub
Community Hot Tub
Community Hot Tub
Community Hot Tub
Community Hot Tub
Community Hot Tub
Community Hot Tub
Community Hot Tub
Community Hot Tub
Community Hot Tub
Community Hot Tub
Community Hot Tub
Community Hot Tub
Community Hot Tub
Community Hot Tub
Community Hot Tub
Community Hot Tub
Community Hot Tub
Community Hot Tub
Community Hot Tub
Community Hot Tub
Community Hot Tub
Community Hot Tub
Community Hot Tub
Community Hot Tub
Community Hot Tub
Community Hot Tub
Community Hot Tub
Community Hot Tub
Community Hot Tub
Community Hot Tub
Community Hot Tub
Community Hot Tub
Community Hot Tub
Community Hot Tub
Community Hot Tub
Community Hot Tub
Community Hot Tub
Community Hot Tub
Community Hot Tub
Community Hot Tub
Community Hot Tub
Community Hot Tub
Community Hot Tub
Community Hot Tub
Community Hot Tub
Community Hot Tub
Community Hot Tub
Slopeside
Slopeside
Slopeside
Slopeside
Slopeside
Slopeside
Slopeside
Slopeside
Slopeside
Slopeside
Slopeside
Slopeside
Slopeside
Slopeside
Slopeside
Slopeside
Slopeside
Slopeside
Slopeside
Slopeside
Slopeside
Slopeside
Slopeside
Slopeside
Slopeside
Slopeside
Slopeside
Slopeside
Slopeside
Slopeside
Slopeside
Slopeside
Slopeside
Slopeside
Slopeside
Slopeside
Slopeside
Slopeside
Slopeside
Slopeside
Slopeside
Slopeside
Slopeside
Slopeside
Slopeside
Slopeside
Slopeside
Slopeside
Ski Shuttle
Ski Shuttle
Ski Shuttle
Ski Shuttle
Ski Shuttle
Ski Shuttle
Ski Shuttle
Ski Shuttle
Ski Shuttle
Ski Shuttle
Ski Shuttle
Ski Shuttle
Ski Shuttle
Ski Shuttle
Ski Shuttle
Ski Shuttle
Ski Shuttle
Ski Shuttle
Ski Shuttle
Ski Shuttle
Ski Shuttle
Ski Shuttle
Ski Shuttle
Ski Shuttle
Ski Shuttle
Ski Shuttle
Ski Shuttle
Ski Shuttle
Ski Shuttle
Ski Shuttle
Ski Shuttle
Ski Shuttle
Ski Shuttle
Ski Shuttle
Ski Shuttle
Ski Shuttle
Ski Shuttle
Ski Shuttle
Ski Shuttle
Ski Shuttle
Ski Shuttle
Ski Shuttle
Ski Shuttle
Ski Shuttle
Ski Shuttle
Ski Shuttle
Ski Shuttle
Ski Shuttle
Elevator
Elevator
Elevator
Elevator
Elevator
Elevator
Elevator
Elevator
Elevator
Elevator
Elevator
Elevator
Elevator
Elevator
Elevator
Elevator
Elevator
Elevator
Elevator
Elevator
Elevator
Elevator
Elevator
Elevator
Elevator
Elevator
Elevator
Elevator
Elevator
Elevator
Elevator
Elevator
Elevator
Elevator
Elevator
Elevator
Elevator
Elevator
Elevator
Elevator
Elevator
Elevator
Elevator
Elevator
Elevator
Elevator
Elevator
Elevator
Grill/BBQ
Grill/BBQ
Grill/BBQ
Grill/BBQ
Grill/BBQ
Grill/BBQ
Grill/BBQ
Grill/BBQ
Grill/BBQ
Grill/BBQ
Grill/BBQ
Grill/BBQ
Grill/BBQ
Grill/BBQ
Grill/BBQ
Grill/BBQ
Grill/BBQ
Grill/BBQ
Grill/BBQ
Grill/BBQ
Grill/BBQ
Grill/BBQ
Grill/BBQ
Grill/BBQ
Grill/BBQ
Grill/BBQ
Grill/BBQ
Grill/BBQ
Grill/BBQ
Grill/BBQ
Grill/BBQ
Grill/BBQ
Grill/BBQ
Grill/BBQ
Grill/BBQ
Grill/BBQ
Grill/BBQ
Grill/BBQ
Grill/BBQ
Grill/BBQ
Grill/BBQ
Grill/BBQ
Grill/BBQ
Grill/BBQ
Grill/BBQ
Grill/BBQ
Grill/BBQ
Grill/BBQ
Nespresso Coffee Machine
Nespresso Coffee Machine
Nespresso Coffee Machine
Nespresso Coffee Machine
Nespresso Coffee Machine
Nespresso Coffee Machine
Nespresso Coffee Machine
Nespresso Coffee Machine
Nespresso Coffee Machine
Nespresso Coffee Machine
Nespresso Coffee Machine
Nespresso Coffee Machine
Nespresso Coffee Machine
Nespresso Coffee Machine
Nespresso Coffee Machine
Nespresso Coffee Machine
Nespresso Coffee Machine
Nespresso Coffee Machine
Nespresso Coffee Machine
Nespresso Coffee Machine
Nespresso Coffee Machine
Nespresso Coffee Machine
Nespresso Coffee Machine
Nespresso Coffee Machine
Nespresso Coffee Machine
Nespresso Coffee Machine
Nespresso Coffee Machine
Nespresso Coffee Machine
Nespresso Coffee Machine
Nespresso Coffee Machine
Nespresso Coffee Machine
Nespresso Coffee Machine
Nespresso Coffee Machine
Nespresso Coffee Machine
Nespresso Coffee Machine
Nespresso Coffee Machine
Nespresso Coffee Machine
Nespresso Coffee Machine
Nespresso Coffee Machine
Nespresso Coffee Machine
Nespresso Coffee Machine
Nespresso Coffee Machine
Nespresso Coffee Machine
Nespresso Coffee Machine
Nespresso Coffee Machine
Nespresso Coffee Machine
Nespresso Coffee Machine
Nespresso Coffee Machine
With a jaw dropping view looking up the ski mountain, and exquisitely furnished throughout, Zenith Peak at Torian Plum Creekside can only be described as one of the most spectacular slopeside residences available in Steamboat.

This true ski-in/ski-out condo is the unique combination of two corner units which were merged during construction to create a lavish, one-of-a-kind 5-bedroom residence at the base of the Steamboat Ski Resort.

The open plan great room offers a wraparound front-row view of the ski area, bringing the mountain views right into your living room. Centered around a large stone fireplace with gas fire, there is room for the whole family to gather together to relive the day's adventures or watch a movie or the big game. A study area with a desk off to the side offers a space for you to stay connected to work if you need to.

The adjoining dining area includes a large dining table that seats 10. Another perfect place for everyone to be together across from the large gourmet kitchen with an island that offers seating for four.

The fully equipped gourmet kitchen includes a 5-burner gas cooktop, double Bosch ovens, and a convection/microwave oven. Coffee lovers will appreciate the Nespresso Coffee machine in addition to the regular drip machine. Custom cabinetry and stone countertops complete the picture, making it a chef's paradise for in-home dining and entertainment.

The enormous master bedroom features slopeside views, a cozy gas fireplace, sitting area, private balcony, large LCD TV, and an elegant master bath with dual sinks, a large double-headed steam shower, and jacuzzi tub. The Junior master with king bed has a, TV, and ensuite bathroom. Bedroom three is a queen with TV and a full bathroom across the hall. Bedroom four offers slopeside views, a queen bed, and TV with ensuite bathroom with a shower, and the fifth bedroom offers a queen bed, TV, slopeside views and ensuite bathroom.

Torian Plum Creekside has an outdoor heated pool, 4 outdoor hot tubs, 2 indoor hot tubs, sauna, fitness center, ski lockers, and on-call shuttle service to downtown and grocery stores. free covered parking. Shops and restaurants are on your doorstep in the heart of the mountain village.

CONSTRUCTION UPDATE: Colorado's mountain towns are busy with construction each summer. This home may find disruption from time to time. Give us a call to discuss current activity as it ebbs and flows.
Amenities
Early Checkin
Late Checkout
Location:
Zenith Peak
1875 Ski Time Sq Dr
#313/314
80487
Steamboat Springs
,
CO
United States
40° 27' 35.6184" N, 106° 48' 10.1556" W
Colorado US