Arrival
Max. Guests
1 night
2 nights
3 nights
4 nights
5 nights
6 nights
7 nights
8 nights
9 nights
10 nights
11 nights
12 nights
13 nights
14 nights
Fri, 2022-09-23 00:00
11
$4,020

[2]

$5,260

[3]

$6,500

[4]

$7,740

[5]

$8,905

[6]

$10,145

[7]

$11,385

[8]

$12,625

[9]

$13,865

[10]

$15,105

[11]

$16,345

[12]

$17,585

[13]

Sat, 2022-09-24 00:00
11
$4,020

[14]

$5,260

[15]

$6,500

[16]

$7,740

[17]

$8,905

[18]

$10,145

[19]

$11,385

[20]

$12,625

[21]

$13,865

[22]

$15,105

[23]

$16,345

[24]

$17,585

[25]

Sun, 2022-09-25 00:00
11
$4,020

[26]

$5,260

[27]

$6,500

[28]

$7,740

[29]

$8,905

[30]

$10,145

[31]

$11,385

[32]

$12,625

[33]

$13,865

[34]

$15,105

[35]

$16,345

[36]

$17,585

[37]

Mon, 2022-09-26 00:00
11
$4,020

[38]

$5,260

[39]

$6,500

[40]

$7,740

[41]

$8,905

[42]

$10,145

[43]

$11,385

[44]

$12,625

[45]

$13,865

[46]

$15,105

[47]

$16,345

[48]

$17,585

[49]

Tue, 2022-09-27 00:00
11
$4,020

[50]

$5,260

[51]

$6,500

[52]

$7,740

[53]

$8,905

[54]

$10,145

[55]

$11,385

[56]

$12,625

[57]

$13,865

[58]

$15,105

[59]

$16,345

[60]

$17,585

[61]

Wed, 2022-09-28 00:00
11
$4,020

[62]

$5,260

[63]

$6,500

[64]

$7,740

[65]

$8,905

[66]

$10,145

[67]

$11,385

[68]

$12,625

[69]

$13,865

[70]

$15,105

[71]

$16,345

[72]

$17,585

[73]

Thu, 2022-09-29 00:00
11
$4,020

[74]

$5,260

[75]

$6,500

[76]

$7,740

[77]

$8,905

[78]

$10,145

[79]

$11,385

[80]

$12,625

[81]

$13,865

[82]

$15,105

[83]

$16,345

[84]

$17,585

[85]

Fri, 2022-09-30 00:00
11
$4,020

[86]

$5,260

[87]

$6,500

[88]

$7,740

[89]

$8,905

[90]

$10,145

[91]

$11,385

[92]

$12,625

[93]

$13,865

[94]

$15,105

[95]

$16,345

[96]

$17,585

[97]

Sat, 2022-10-01 00:00
11
$4,020

[98]

$5,260

[99]

$6,500

[100]

$7,740

[101]

$8,905

[102]

$10,145

[103]

$11,385

[104]

$12,625

[105]

$13,865

[106]

$15,105

[107]

$16,345

[108]

$17,585

[109]

Sun, 2022-10-02 00:00
11
$4,020

[110]

$5,260

[111]

$6,500

[112]

$7,740

[113]

$8,905

[114]

$10,145

[115]

$11,385

[116]

$12,625

[117]

$13,865

[118]

$15,105

[119]

$16,345

[120]

$17,585

[121]

Mon, 2022-10-03 00:00
11
$4,020

[122]

$5,260

[123]

$6,500

[124]

$7,740

[125]

$8,905

[126]

$10,145

[127]

$11,385

[128]

$12,625

[129]

$13,865

[130]

$15,105

[131]

$16,345

[132]

$17,585

[133]

Tue, 2022-10-04 00:00
11
$4,020

[134]

$5,260

[135]

$6,500

[136]

$7,740

[137]

$8,905

[138]

$10,145

[139]

$11,385

[140]

$12,625

[141]

$13,865

[142]

$15,105

[143]

$16,345

[144]

$17,585

[145]

Wed, 2022-10-05 00:00
11
$4,020

[146]

$5,260

[147]

$6,500

[148]

$7,740

[149]

$8,905

[150]

$10,145

[151]

$11,385

[152]

$12,625

[153]

$13,865

[154]

$15,105

[155]

$16,345

[156]

$17,585

[157]

Thu, 2022-10-06 00:00
11
$4,020

[158]

$5,260

[159]

$6,500

[160]

$7,740

[161]

$8,905

[162]

$10,145

[163]

$11,385

[164]

$12,625

[165]

$13,865

[166]

$15,105

[167]

$16,345

[168]

$17,585

[169]

Fri, 2022-10-07 00:00
11
$4,020

[170]

$5,260

[171]

$6,500

[172]

$7,740

[173]

$8,905

[174]

$10,145

[175]

$11,385

[176]

$12,625

[177]

$13,865

[178]

$15,105

[179]

$16,345

[180]

$17,585

[181]

Sat, 2022-10-08 00:00
11
$4,020

[182]

$5,260

[183]

$6,500

[184]

$7,740

[185]

$8,905

[186]

$10,145

[187]

$11,385

[188]

$12,625

[189]

$13,865

[190]

$15,105

[191]

$16,345

[192]

$17,585

[193]

Sun, 2022-10-09 00:00
11
$4,020

[194]

$5,260

[195]

$6,500

[196]

$7,740

[197]

$8,905

[198]

$10,145

[199]

$11,385

[200]

$12,625

[201]

$13,865

[202]

$15,105

[203]

$16,345

[204]

$17,585

[205]

Mon, 2022-10-10 00:00
11
$4,020

[206]

$5,260

[207]

$6,500

[208]

$7,740

[209]

$8,905

[210]

$10,145

[211]

$11,385

[212]

$12,625

[213]

$13,865

[214]

$15,105

[215]

$16,345

[216]

$17,585

[217]

Tue, 2022-10-11 00:00
11
$4,020

[218]

$5,260

[219]

$6,500

[220]

$7,740

[221]

$8,905

[222]

$10,145

[223]

$11,385

[224]

$12,625

[225]

$13,865

[226]

$15,105

[227]

$16,345

[228]

$17,585

[229]

Wed, 2022-10-12 00:00
11
$4,020

[230]

$5,260

[231]

$6,500

[232]

$7,740

[233]

$8,905

[234]

$10,145

[235]

$11,385

[236]

$12,625

[237]

$13,865

[238]

$15,105

[239]

$16,345

[240]

$17,585

[241]

Thu, 2022-10-13 00:00
11
$4,020

[242]

$5,260

[243]

$6,500

[244]

$7,740

[245]

$8,905

[246]

$10,145

[247]

$11,385

[248]

$12,625

[249]

$13,865

[250]

$15,105

[251]

$16,345

[252]

$17,585

[253]

Fri, 2022-10-14 00:00
11
$4,020

[254]

$5,260

[255]

$6,500

[256]

$7,740

[257]

$8,905

[258]

$10,145

[259]

$11,385

[260]

$12,625

[261]

$13,865

[262]

$15,105

[263]

$16,345

[264]

$17,585

[265]

Sat, 2022-10-15 00:00
11
$4,020

[266]

$5,260

[267]

$6,500

[268]

$7,740

[269]

$8,905

[270]

$10,145

[271]

$11,385

[272]

$12,625

[273]

$13,865

[274]

$15,105

[275]

$16,345

[276]

$17,585

[277]

Sun, 2022-10-16 00:00
11
$4,020

[278]

$5,260

[279]

$6,500

[280]

$7,740

[281]

$8,905

[282]

$10,145

[283]

$11,385

[284]

$12,625

[285]

$13,865

[286]

$15,105

[287]

$16,345

[288]

$17,585

[289]

Mon, 2022-10-17 00:00
11
$4,020

[290]

$5,260

[291]

$6,500

[292]

$7,740

[293]

$8,905

[294]

$10,145

[295]

$11,385

[296]

$12,625

[297]

$13,865

[298]

$15,105

[299]

$16,345

[300]

$17,585

[301]

Tue, 2022-10-18 00:00
11
$4,020

[302]

$5,260

[303]

$6,500

[304]

$7,740

[305]

$8,905

[306]

$10,145

[307]

$11,385

[308]

$12,625

[309]

$13,865

[310]

$15,105

[311]

$16,345

[312]

$17,585

[313]

Wed, 2022-10-19 00:00
11
$4,020

[314]

$5,260

[315]

$6,500

[316]

$7,740

[317]

$8,905

[318]

$10,145

[319]

$11,385

[320]

$12,625

[321]

$13,865

[322]

$15,105

[323]

$16,345

[324]

$17,881

[325]

Thu, 2022-10-20 00:00
11
$4,020

[326]

$5,260

[327]

$6,500

[328]

$7,740

[329]

$8,905

[330]

$10,145

[331]

$11,385

[332]

$12,625

[333]

$13,865

[334]

$15,105

[335]

$16,641

[336]

$18,178

[337]

Fri, 2022-10-21 00:00
11
$4,020

[338]

$5,260

[339]

$6,500

[340]

$7,740

[341]

$8,905

[342]

$10,145

[343]

$11,385

[344]

$12,625

[345]

$13,865

[346]

$15,401

[347]

$16,938

[348]

$18,474

[349]

Sat, 2022-10-22 00:00
11
$4,020

[350]

$5,260

[351]

$6,500

[352]

$7,740

[353]

$8,905

[354]

$10,145

[355]

$11,385

[356]

$12,625

[357]

$14,161

[358]

$15,698

[359]

$17,234

[360]

$18,771

[361]

Sun, 2022-10-23 00:00
11
$4,020

[362]

$5,260

[363]

$6,500

[364]

$7,740

[365]

$8,905

[366]

$10,145

[367]

$11,385

[368]

$12,921

[369]

$14,458

[370]

$15,994

[371]

$17,531

[372]

$19,067

[373]

Mon, 2022-10-24 00:00
11
$4,020

[374]

$5,260

[375]

$6,500

[376]

$7,740

[377]

$8,905

[378]

$10,145

[379]

$11,681

[380]

$13,218

[381]

$14,754

[382]

$16,291

[383]

$17,827

[384]

$19,363

[385]

Tue, 2022-10-25 00:00
11
$4,020

[386]

$5,260

[387]

$6,500

[388]

$7,740

[389]

$8,905

[390]

$10,441

[391]

$11,978

[392]

$13,514

[393]

$15,051

[394]

$16,587

[395]

$18,123

[396]

$19,660

[397]

Wed, 2022-10-26 00:00
11
$4,020

[398]

$5,260

[399]

$6,500

[400]

$7,740

[401]

$9,201

[402]

$10,738

[403]

$12,274

[404]

$13,811

[405]

$15,347

[406]

$16,883

[407]

$18,420

[408]

$19,956

[409]

Thu, 2022-10-27 00:00
11
$4,020

[410]

$5,260

[411]

$6,500

[412]

$8,036

[413]

$9,498

[414]

$11,034

[415]

$12,571

[416]

$14,107

[417]

$15,643

[418]

$17,180

[419]

$18,716

[420]

$20,253

[421]

Fri, 2022-10-28 00:00
11
$4,020

[422]

$5,260

[423]

$6,796

[424]

$8,333

[425]

$9,794

[426]

$11,331

[427]

$12,867

[428]

$14,403

[429]

$15,940

[430]

$17,476

[431]

$19,013

[432]

$20,549

[433]

Sat, 2022-10-29 00:00
11
$4,020

[434]

$5,556

[435]

$7,093

[436]

$8,629

[437]

$10,091

[438]

$11,627

[439]

$13,163

[440]

$14,700

[441]

$16,236

[442]

$17,773

[443]

$19,309

[444]

$20,845

[445]

Sun, 2022-10-30 00:00
11
$4,316

[446]

$5,853

[447]

$7,389

[448]

$8,926

[449]

$10,387

[450]

$11,923

[451]

$13,460

[452]

$14,996

[453]

$16,533

[454]

$18,069

[455]

$19,605

[456]

$21,142

[457]

Mon, 2022-10-31 00:00
11
$4,613

[458]

$6,149

[459]

$7,686

[460]

$9,222

[461]

$10,683

[462]

$12,220

[463]

$13,756

[464]

$15,293

[465]

$16,829

[466]

$18,365

[467]

$19,902

[468]

$21,438

[469]

Tue, 2022-11-01 00:00
11
$6,446

[470]

$7,982

[471]

$9,518

[472]

$10,980

[473]

$12,516

[474]

$14,053

[475]

$15,589

[476]

$17,125

[477]

$18,662

[478]

$20,198

[479]

$21,735

[480]

Wed, 2022-11-02 00:00
11
$6,446

[481]

$7,982

[482]

$9,518

[483]

$10,980

[484]

$12,516

[485]

$14,053

[486]

$15,589

[487]

$17,125

[488]

$18,662

[489]

$20,198

[490]

$21,735

[491]

Thu, 2022-11-03 00:00
11
$6,446

[492]

$7,982

[493]

$9,518

[494]

$10,980

[495]

$12,516

[496]

$14,053

[497]

$15,589

[498]

$17,125

[499]

$18,662

[500]

$20,198

[501]

$21,735

[502]

Fri, 2022-11-04 00:00
11
$6,446

[503]

$7,982

[504]

$9,518

[505]

$10,980

[506]

$12,516

[507]

$14,053

[508]

$15,589

[509]

$17,125

[510]

$18,662

[511]

$20,198

[512]

$21,735

[513]

Sat, 2022-11-05 00:00
11
$6,446

[514]

$7,982

[515]

$9,518

[516]

$10,980

[517]

$12,516

[518]

$14,053

[519]

$15,589

[520]

$17,125

[521]

$18,662

[522]

$20,198

[523]

$21,735

[524]

Sun, 2022-11-06 00:00
11
$6,446

[525]

$7,982

[526]

$9,518

[527]

$10,980

[528]

$12,516

[529]

$14,053

[530]

$15,589

[531]

$17,125

[532]

$18,662

[533]

$20,198

[534]

$22,596

[535]

Mon, 2022-11-07 00:00
11
$6,446

[536]

$7,982

[537]

$9,518

[538]

$10,980

[539]

$12,516

[540]

$14,053

[541]

$15,589

[542]

$17,125

[543]

$18,662

[544]

$21,060

[545]

$23,458

[546]

Tue, 2022-11-08 00:00
11
$6,446

[547]

$7,982

[548]

$9,518

[549]

$10,980

[550]

$12,516

[551]

$14,053

[552]

$15,589

[553]

$17,125

[554]

$19,524

[555]

$21,922

[556]

$24,320

[557]

Wed, 2022-11-09 00:00
11
$6,446

[558]

$7,982

[559]

$9,518

[560]

$10,980

[561]

$12,516

[562]

$14,053

[563]

$15,589

[564]

$17,987

[565]

$20,385

[566]

$22,784

[567]

$25,182

[568]

Thu, 2022-11-10 00:00
11
$6,446

[569]

$7,982

[570]

$9,518

[571]

$10,980

[572]

$12,516

[573]

$14,053

[574]

$16,451

[575]

$18,849

[576]

$21,247

[577]

$23,646

[578]

$26,044

[579]

Fri, 2022-11-11 00:00
11
$6,446

[580]

$7,982

[581]

$9,518

[582]

$10,980

[583]

$12,516

[584]

$14,914

[585]

$17,313

[586]

$19,711

[587]

$22,109

[588]

$24,507

[589]

$26,906

[590]

Sat, 2022-11-12 00:00
11
$6,446

[591]

$7,982

[592]

$9,518

[593]

$10,980

[594]

$13,378

[595]

$15,776

[596]

$18,175

[597]

$20,573

[598]

$22,971

[599]

$25,369

[600]

$27,767

[601]

Sun, 2022-11-13 00:00
11
$6,446

[602]

$7,982

[603]

$9,518

[604]

$11,842

[605]

$14,240

[606]

$16,638

[607]

$19,036

[608]

$21,435

[609]

$23,833

[610]

$26,231

[611]

$27,936

[612]

Mon, 2022-11-14 00:00
11
$6,446

[613]

$7,982

[614]

$10,380

[615]

$12,703

[616]

$15,102

[617]

$17,500

[618]

$19,898

[619]

$22,296

[620]

$24,695

[621]

$26,400

[622]

$28,105

[623]

Tue, 2022-11-15 00:00
11
$6,446

[624]

$8,844

[625]

$11,242

[626]

$13,565

[627]

$15,964

[628]

$18,362

[629]

$20,760

[630]

$23,158

[631]

$24,863

[632]

$26,569

[633]

$28,274

[634]

Wed, 2022-11-16 00:00
11
$7,307

[635]

$9,706

[636]

$12,104

[637]

$14,427

[638]

$16,825

[639]

$19,224

[640]

$21,622

[641]

$23,327

[642]

$25,032

[643]

$26,737

[644]

$28,442

[645]

Thu, 2022-11-17 00:00
11
$8,169

[646]

$10,568

[647]

$12,966

[648]

$15,289

[649]

$17,687

[650]

$20,085

[651]

$21,791

[652]

$23,496

[653]

$25,201

[654]

$26,906

[655]

$28,611

[656]

Fri, 2022-11-18 00:00
11
$9,031

[657]

$11,429

[658]

$13,828

[659]

$16,151

[660]

$18,549

[661]

$20,254

[662]

$21,959

[663]

$23,664

[664]

$25,370

[665]

$27,075

[666]

$28,780

[667]

Sat, 2022-11-19 00:00
11
$9,893

[668]

$12,291

[669]

$14,689

[670]

$17,013

[671]

$18,718

[672]

$20,423

[673]

$22,128

[674]

$23,833

[675]

$25,538

[676]

$27,243

[677]

$28,949

[678]

Sun, 2022-11-20 00:00
11
$9,893

[679]

$12,291

[680]

$14,689

[681]

$16,320

[682]

$18,025

[683]

$19,730

[684]

$21,435

[685]

$23,140

[686]

$24,845

[687]

$26,550

[688]

$28,949

[689]

Mon, 2022-11-21 00:00
11
$9,893

[690]

$12,291

[691]

$13,996

[692]

$15,626

[693]

$17,332

[694]

$19,037

[695]

$20,742

[696]

$22,447

[697]

$24,152

[698]

$26,550

[699]

$28,949

[700]

Tue, 2022-11-22 00:00
11
$9,893

[701]

$11,598

[702]

$13,303

[703]

$14,933

[704]

$16,638

[705]

$18,344

[706]

$20,049

[707]

$21,754

[708]

$24,152

[709]

$26,550

[710]

$28,949

[711]

Wed, 2022-11-23 00:00
11
$9,200

[712]

$10,905

[713]

$12,610

[714]

$14,240

[715]

$15,945

[716]

$17,650

[717]

$19,356

[718]

$21,754

[719]

$24,152

[720]

$26,550

[721]

$28,949

[722]

Thu, 2022-11-24 00:00
11
$8,507

[723]

$10,212

[724]

$11,917

[725]

$13,547

[726]

$15,252

[727]

$16,957

[728]

$19,356

[729]

$21,754

[730]

$24,152

[731]

$26,550

[732]

$28,949

[733]

Fri, 2022-11-25 00:00
11
$7,814

[734]

$9,519

[735]

$11,224

[736]

$12,854

[737]

$14,559

[738]

$16,957

[739]

$19,356

[740]

$21,754

[741]

$24,152

[742]

$26,550

[743]

$28,949

[744]

Sat, 2022-11-26 00:00
11
$7,120

[745]

$8,826

[746]

$10,531

[747]

$12,161

[748]

$14,559

[749]

$16,957

[750]

$19,356

[751]

$21,754

[752]

$24,152

[753]

$26,550

[754]

$28,949

[755]

Sun, 2022-11-27 00:00
11
$7,120

[756]

$8,826

[757]

$10,531

[758]

$12,854

[759]

$15,252

[760]

$17,650

[761]

$20,049

[762]

$22,447

[763]

$24,845

[764]

$27,243

[765]

$31,250

[766]

Mon, 2022-11-28 00:00
11
$7,120

[767]

$8,826

[768]

$11,224

[769]

$13,547

[770]

$15,945

[771]

$18,344

[772]

$20,742

[773]

$23,140

[774]

$25,538

[775]

$29,545

[776]

$33,552

[777]

Tue, 2022-11-29 00:00
11
$7,120

[778]

$9,519

[779]

$11,917

[780]

$14,240

[781]

$16,638

[782]

$19,037

[783]

$21,435

[784]

$23,833

[785]

$27,840

[786]

$31,847

[787]

$35,854

[788]

Wed, 2022-11-30 00:00
11
$7,814

[789]

$10,212

[790]

$12,610

[791]

$14,933

[792]

$17,332

[793]

$19,730

[794]

$22,128

[795]

$26,135

[796]

$30,142

[797]

$34,148

[798]

$38,155

[799]

Thu, 2022-12-01 00:00
11
$8,507

[800]

$10,905

[801]

$13,303

[802]

$15,626

[803]

$18,025

[804]

$20,423

[805]

$24,430

[806]

$28,436

[807]

$32,443

[808]

$36,450

[809]

$40,457

[810]

Fri, 2022-12-02 00:00
11
$9,200

[811]

$11,598

[812]

$13,996

[813]

$16,320

[814]

$18,718

[815]

$22,725

[816]

$26,731

[817]

$30,738

[818]

$34,745

[819]

$38,752

[820]

$42,758

[821]

Sat, 2022-12-03 00:00
11
$9,893

[822]

$12,291

[823]

$14,689

[824]

$17,013

[825]

$21,019

[826]

$25,026

[827]

$29,033

[828]

$33,040

[829]

$37,047

[830]

$41,053

[831]

$45,060

[832]

Sun, 2022-12-04 00:00
11
$9,893

[833]

$12,291

[834]

$14,689

[835]

$18,621

[836]

$22,628

[837]

$26,635

[838]

$30,642

[839]

$34,648

[840]

$38,655

[841]

$42,662

[842]

$48,128

[843]

Mon, 2022-12-05 00:00
11
$9,893

[844]

$12,291

[845]

$16,298

[846]

$20,230

[847]

$24,237

[848]

$28,243

[849]

$32,250

[850]

$36,257

[851]

$40,264

[852]

$45,730

[853]

$51,196

[854]

Tue, 2022-12-06 00:00
11
$9,893

[855]

$13,900

[856]

$17,907

[857]

$21,838

[858]

$25,845

[859]

$29,852

[860]

$33,859

[861]

$37,865

[862]

$43,331

[863]

$48,797

[864]

$54,263

[865]

Wed, 2022-12-07 00:00
11
$11,502

[866]

$15,508

[867]

$19,515

[868]

$23,447

[869]

$27,454

[870]

$31,460

[871]

$35,467

[872]

$40,933

[873]

$46,399

[874]

$51,865

[875]

$57,331

[876]

Thu, 2022-12-08 00:00
11
$13,110

[877]

$17,117

[878]

$21,124

[879]

$25,055

[880]

$29,062

[881]

$33,069

[882]

$38,535

[883]

$44,001

[884]

$49,467

[885]

$54,933

[886]

$60,399

[887]

Fri, 2022-12-09 00:00
11
$14,719

[888]

$18,725

[889]

$22,732

[890]

$26,664

[891]

$30,671

[892]

$36,137

[893]

$41,603

[894]

$47,069

[895]

$52,535

[896]

$58,001

[897]

$63,467

[898]

Sat, 2022-12-10 00:00
11
$16,327

[899]

$20,334

[900]

$24,341

[901]

$28,272

[902]

$33,738

[903]

$39,204

[904]

$44,670

[905]

$50,136

[906]

$55,602

[907]

$61,068

[908]

$66,534

[909]

Sun, 2022-12-11 00:00
11
$16,327

[910]

$20,334

[911]

$24,341

[912]

$29,732

[913]

$35,198

[914]

$40,664

[915]

$46,130

[916]

$51,596

[917]

$57,062

[918]

$62,528

[919]

$67,994

[920]

Mon, 2022-12-12 00:00
11
$16,327

[921]

$20,334

[922]

$25,800

[923]

$31,191

[924]

$36,657

[925]

$42,123

[926]

$47,589

[927]

$53,055

[928]

$58,521

[929]

$63,987

[930]

Tue, 2022-12-13 00:00
11
$16,327

[931]

$21,793

[932]

$27,259

[933]

$32,650

[934]

$38,116

[935]

$43,582

[936]

$49,048

[937]

$54,514

[938]

$59,980

[939]

Wed, 2022-12-14 00:00
11
$17,786

[940]

$23,252

[941]

$28,718

[942]

$34,109

[943]

$39,575

[944]

$45,041

[945]

$50,507

[946]

$55,973

[947]

Thu, 2022-12-15 00:00
11
$19,246

[948]

$24,712

[949]

$30,177

[950]

$35,568

[951]

$41,034

[952]

$46,500

[953]

$51,966

[954]

Fri, 2022-12-16 00:00
11
$20,705

[955]

$26,171

[956]

$31,637

[957]

$37,028

[958]

$42,494

[959]

$47,960

[960]

Sat, 2022-12-17 00:00
11
$27,630

[961]

$33,096

[962]

$38,487

[963]

$43,953

[964]

Sun, 2022-12-18 00:00
11
$27,630

[965]

$33,096

[966]

$38,487

[967]

Mon, 2022-12-19 00:00
11
$27,630

[968]

$33,096

[969]

Tue, 2022-12-20 00:00
11
$27,630

[970]

Sun, 2023-01-01 00:00
11
$28,251

[971]

$31,954

[972]

$35,731

[973]

$39,509

[974]

$43,286

[975]

Mon, 2023-01-02 00:00
11
$18,053

[976]

$21,831

[977]

$25,608

[978]

$29,311

[979]

$33,089

[980]

$36,866

[981]

Tue, 2023-01-03 00:00
11
$15,411

[982]

$19,188

[983]

$22,966

[984]

$26,668

[985]

$30,446

[986]

Wed, 2023-01-04 00:00
11
$15,411

[987]

$19,188

[988]

$22,966

[989]

$26,668

[990]

Thu, 2023-01-05 00:00
11
$15,411

[991]

$19,188

[992]

$22,966

[993]

Fri, 2023-01-06 00:00
11
$15,411

[994]

$19,188

[995]

Sat, 2023-01-07 00:00
11
$15,411

[996]

Mon, 2023-01-16 00:00
11
$12,907

[997]

$16,059

[998]

$18,917

[999]

$21,699

[1000]

$24,557

[1001]

$27,415

[1002]

$30,272

[1003]

$33,130

[1004]

$35,988

[1005]

$38,845

[1006]

$41,703

[1007]

Tue, 2023-01-17 00:00
11
$12,907

[1008]

$15,765

[1009]

$18,622

[1010]

$21,405

[1011]

$24,263

[1012]

$27,120

[1013]

$29,978

[1014]

$32,836

[1015]

$35,693

[1016]

$38,551

[1017]

$41,409

[1018]

Wed, 2023-01-18 00:00
11
$12,613

[1019]

$15,471

[1020]

$18,328

[1021]

$21,111

[1022]

$23,969

[1023]

$26,826

[1024]

$29,684

[1025]

$32,542

[1026]

$35,399

[1027]

$38,257

[1028]

$41,115

[1029]

Thu, 2023-01-19 00:00
11
$12,319

[1030]

$15,177

[1031]

$18,034

[1032]

$20,817

[1033]

$23,675

[1034]

$26,532

[1035]

$29,390

[1036]

$32,248

[1037]

$35,105

[1038]

$37,963

[1039]

$40,820

[1040]

Fri, 2023-01-20 00:00
11
$12,025

[1041]

$14,882

[1042]

$17,740

[1043]

$20,523

[1044]

$23,380

[1045]

$26,238

[1046]

$29,096

[1047]

$31,953

[1048]

$34,811

[1049]

$37,669

[1050]

$40,526

[1051]

Sat, 2023-01-21 00:00
11
$11,731

[1052]

$14,588

[1053]

$17,446

[1054]

$20,229

[1055]

$23,086

[1056]

$25,944

[1057]

$28,802

[1058]

$31,659

[1059]

$34,517

[1060]

$37,375

[1061]

$40,232

[1062]

Sun, 2023-01-22 00:00
11
$11,731

[1063]

$14,588

[1064]

$17,446

[1065]

$20,229

[1066]

$23,086

[1067]

$25,944

[1068]

$28,802

[1069]

$31,659

[1070]

$34,517

[1071]

$37,375

[1072]

$40,232

[1073]

Mon, 2023-01-23 00:00
11
$11,731

[1074]

$14,588

[1075]

$17,446

[1076]

$20,229

[1077]

$23,086

[1078]

$25,944

[1079]

$28,802

[1080]

$31,659

[1081]

$34,517

[1082]

$37,375

[1083]

$40,232

[1084]

Tue, 2023-01-24 00:00
11
$11,731

[1085]

$14,588

[1086]

$17,446

[1087]

$20,229

[1088]

$23,086

[1089]

$25,944

[1090]

$28,802

[1091]

$31,659

[1092]

$34,517

[1093]

$37,375

[1094]

$40,232

[1095]

Wed, 2023-01-25 00:00
11
$11,731

[1096]

$14,588

[1097]

$17,446

[1098]

$20,229

[1099]

$23,086

[1100]

$25,944

[1101]

$28,802

[1102]

$31,659

[1103]

$34,517

[1104]

$37,375

[1105]

$40,232

[1106]

Thu, 2023-01-26 00:00
11
$11,731

[1107]

$14,588

[1108]

$17,446

[1109]

$20,229

[1110]

$23,086

[1111]

$25,944

[1112]

$28,802

[1113]

$31,659

[1114]

$34,517

[1115]

$37,375

[1116]

$40,232

[1117]

Fri, 2023-01-27 00:00
11
$11,731

[1118]

$14,588

[1119]

$17,446

[1120]

$20,229

[1121]

$23,086

[1122]

$25,944

[1123]

$28,802

[1124]

$31,659

[1125]

$34,517

[1126]

$37,375

[1127]

$40,347

[1128]

Sat, 2023-01-28 00:00
11
$11,731

[1129]

$14,588

[1130]

$17,446

[1131]

$20,229

[1132]

$23,086

[1133]

$25,944

[1134]

$28,802

[1135]

$31,659

[1136]

$34,517

[1137]

$37,490

[1138]

$40,463

[1139]

Sun, 2023-01-29 00:00
11
$11,731

[1140]

$14,588

[1141]

$17,446

[1142]

$20,229

[1143]

$23,086

[1144]

$25,944

[1145]

$28,802

[1146]

$31,659

[1147]

$34,632

[1148]

$37,605

[1149]

$41,152

[1150]

Mon, 2023-01-30 00:00
11
$11,731

[1151]

$14,588

[1152]

$17,446

[1153]

$20,229

[1154]

$23,086

[1155]

$25,944

[1156]

$28,802

[1157]

$31,774

[1158]

$34,747

[1159]

$38,295

[1160]

$41,842

[1161]

Tue, 2023-01-31 00:00
11
$11,731

[1162]

$14,588

[1163]

$17,446

[1164]

$20,229

[1165]

$23,086

[1166]

$25,944

[1167]

$28,917

[1168]

$31,890

[1169]

$35,437

[1170]

$38,984

[1171]

$42,532

[1172]

Wed, 2023-02-01 00:00
11
$11,731

[1173]

$14,588

[1174]

$17,446

[1175]

$20,229

[1176]

$23,086

[1177]

$26,059

[1178]

$29,032

[1179]

$32,579

[1180]

$36,127

[1181]

$39,674

[1182]

Thu, 2023-02-02 00:00
11
$11,731

[1183]

$14,588

[1184]

$17,446

[1185]

$20,229

[1186]

$23,201

[1187]

$26,174

[1188]

$29,722

[1189]

$33,269

[1190]

$36,816

[1191]

Fri, 2023-02-03 00:00
11
$11,731

[1192]

$14,588

[1193]

$17,446

[1194]

$20,344

[1195]

$23,317

[1196]

$26,864

[1197]

$30,411

[1198]

$33,959

[1199]

Sat, 2023-02-04 00:00
11
$11,731

[1200]

$14,588

[1201]

$17,561

[1202]

$20,459

[1203]

$24,006

[1204]

$27,554

[1205]

$31,101

[1206]

Sun, 2023-02-05 00:00
11
$11,731

[1207]

$14,703

[1208]

$17,676

[1209]

$21,149

[1210]

$24,696

[1211]

$28,243

[1212]

Mon, 2023-02-06 00:00
11
$11,846

[1213]

$14,819

[1214]

$18,366

[1215]

$21,838

[1216]

$25,386

[1217]

Tue, 2023-02-07 00:00
11
$11,961

[1218]

$15,508

[1219]

$19,056

[1220]

$22,528

[1221]

Wed, 2023-02-08 00:00
11
$12,651

[1222]

$16,198

[1223]

$19,745

[1224]

Thu, 2023-02-09 00:00
11
$13,340

[1225]

$16,888

[1226]

Fri, 2023-02-10 00:00
11
$13,915

[1227]

Tue, 2023-02-21 00:00
11
$20,221

[1228]

$23,194

[1229]

$26,092

[1230]

$29,064

[1231]

Wed, 2023-02-22 00:00
11
$18,957

[1232]

$21,930

[1233]

$24,827

[1234]

Thu, 2023-02-23 00:00
11
$17,693

[1235]

$20,665

[1236]

Fri, 2023-02-24 00:00
11
$16,428

[1237]

Tue, 2023-03-07 00:00
11
$16,198

[1238]

$20,205

[1239]

$24,137

[1240]

$28,143

[1241]

$32,150

[1242]

$36,157

[1243]

$40,164

[1244]

$43,484

[1245]

$46,805

[1246]

$50,125

[1247]

Wed, 2023-03-08 00:00
11
$17,232

[1248]

$21,239

[1249]

$25,171

[1250]

$29,177

[1251]

$33,184

[1252]

$37,191

[1253]

$40,511

[1254]

$43,832

[1255]

$47,152

[1256]

$50,473

[1257]

Thu, 2023-03-09 00:00
11
$18,266

[1258]

$22,273

[1259]

$26,205

[1260]

$30,211

[1261]

$34,218

[1262]

$37,539

[1263]

$40,859

[1264]

$44,180

[1265]

$47,500

[1266]

$50,821

[1267]

Fri, 2023-03-10 00:00
11
$19,300

[1268]

$23,307

[1269]

$27,238

[1270]

$31,245

[1271]

$34,566

[1272]

$37,886

[1273]

$41,207

[1274]

$44,527

[1275]

$47,848

[1276]

$51,168

[1277]

Sat, 2023-03-11 00:00
11
$20,334

[1278]

$24,341

[1279]

$28,272

[1280]

$31,593

[1281]

$34,913

[1282]

$38,234

[1283]

$41,554

[1284]

$44,875

[1285]

$48,195

[1286]

$51,516

[1287]

Sun, 2023-03-12 00:00
11
$20,334

[1288]

$24,341

[1289]

$27,586

[1290]

$30,907

[1291]

$34,227

[1292]

$37,548

[1293]

$40,868

[1294]

$44,189

[1295]

$47,509

[1296]

$50,526

[1297]

Mon, 2023-03-13 00:00
11
$20,334

[1298]

$23,654

[1299]

$26,900

[1300]

$30,220

[1301]

$33,541

[1302]

$36,861

[1303]

$40,182

[1304]

$43,502

[1305]

$46,520

[1306]

$49,537

[1307]

Tue, 2023-03-14 00:00
11
$19,648

[1308]

$22,968

[1309]

$26,214

[1310]

$29,534

[1311]

$32,855

[1312]

$36,175

[1313]

$39,496

[1314]

$42,513

[1315]

$45,530

[1316]

$48,547

[1317]

Wed, 2023-03-15 00:00
11
$18,961

[1318]

$22,282

[1319]

$25,527

[1320]

$28,848

[1321]

$32,168

[1322]

$35,489

[1323]

$38,506

[1324]

$41,523

[1325]

$44,541

[1326]

$47,558

[1327]

Thu, 2023-03-16 00:00
11
$18,275

[1328]

$21,596

[1329]

$24,841

[1330]

$28,162

[1331]

$31,482

[1332]

$34,499

[1333]

$37,517

[1334]

$40,534

[1335]

$43,551

[1336]

$46,568

[1337]

Fri, 2023-03-17 00:00
11
$17,589

[1338]

$20,909

[1339]

$24,155

[1340]

$27,475

[1341]

$30,493

[1342]

$33,510

[1343]

$36,527

[1344]

$39,544

[1345]

$42,562

[1346]

$45,579

[1347]

Sat, 2023-03-18 00:00
11
$16,903

[1348]

$20,223

[1349]

$23,469

[1350]

$26,486

[1351]

$29,503

[1352]

$32,520

[1353]

$35,538

[1354]

$38,555

[1355]

$41,572

[1356]

$44,589

[1357]

Sun, 2023-03-19 00:00
11
$13,582

[1358]

$16,903

[1359]

$20,223

[1360]

$23,165

[1361]

$26,183

[1362]

$29,200

[1363]

$32,217

[1364]

$35,234

[1365]

$38,252

[1366]

$41,269

[1367]

$42,828

[1368]

Mon, 2023-03-20 00:00
11
$13,582

[1369]

$16,903

[1370]

$19,920

[1371]

$22,862

[1372]

$25,879

[1373]

$28,897

[1374]

$31,914

[1375]

$34,931

[1376]

$37,948

[1377]

$39,508

[1378]

$41,067

[1379]

Tue, 2023-03-21 00:00
11
$13,582

[1380]

$16,599

[1381]

$19,617

[1382]

$22,559

[1383]

$25,576

[1384]

$28,593

[1385]

$31,611

[1386]

$34,628

[1387]

$36,187

[1388]

$37,746

[1389]

$39,305

[1390]

Wed, 2023-03-22 00:00
11
$13,279

[1391]

$16,296

[1392]

$19,313

[1393]

$22,256

[1394]

$25,273

[1395]

$28,290

[1396]

$31,307

[1397]

$32,867

[1398]

$34,426

[1399]

$35,985

[1400]

$37,544

[1401]

Thu, 2023-03-23 00:00
11
$12,976

[1402]

$15,993

[1403]

$19,010

[1404]

$21,952

[1405]

$24,970

[1406]

$27,987

[1407]

$29,546

[1408]

$31,105

[1409]

$32,664

[1410]

$34,224

[1411]

$35,783

[1412]

Fri, 2023-03-24 00:00
11
$12,672

[1413]

$15,690

[1414]

$18,707

[1415]

$21,649

[1416]

$24,666

[1417]

$26,226

[1418]

$27,785

[1419]

$29,344

[1420]

$30,903

[1421]

$32,462

[1422]

$34,022

[1423]

Sat, 2023-03-25 00:00
11
$12,369

[1424]

$15,386

[1425]

$18,404

[1426]

$21,346

[1427]

$22,905

[1428]

$24,464

[1429]

$26,023

[1430]

$27,583

[1431]

$29,142

[1432]

$30,701

[1433]

$32,260

[1434]

Sun, 2023-03-26 00:00
11
$12,369

[1435]

$15,386

[1436]

$18,404

[1437]

$19,888

[1438]

$21,447

[1439]

$23,006

[1440]

$24,565

[1441]

$26,125

[1442]

$27,684

[1443]

$29,243

[1444]

$30,802

[1445]

Mon, 2023-03-27 00:00
11
$12,369

[1446]

$15,386

[1447]

$16,946

[1448]

$18,430

[1449]

$19,989

[1450]

$21,548

[1451]

$23,107

[1452]

$24,667

[1453]

$26,226

[1454]

$27,785

[1455]

$29,344

[1456]

Tue, 2023-03-28 00:00
11
$12,369

[1457]

$13,928

[1458]

$15,487

[1459]

$16,972

[1460]

$18,531

[1461]

$20,090

[1462]

$21,649

[1463]

$23,208

[1464]

$24,768

[1465]

$26,327

[1466]

$27,704

[1467]

Wed, 2023-03-29 00:00
11
$10,911

[1468]

$12,470

[1469]

$14,029

[1470]

$15,514

[1471]

$17,073

[1472]

$18,632

[1473]

$20,191

[1474]

$21,750

[1475]

$23,310

[1476]

$24,686

[1477]

$26,063

[1478]

Thu, 2023-03-30 00:00
11
$9,453

[1479]

$11,012

[1480]

$12,571

[1481]

$14,056

[1482]

$15,615

[1483]

$17,174

[1484]

$18,733

[1485]

$20,292

[1486]

$21,669

[1487]

$23,046

[1488]

$24,423

[1489]

Fri, 2023-03-31 00:00
11
$7,995

[1490]

$9,554

[1491]

$11,113

[1492]

$12,597

[1493]

$14,157

[1494]

$15,716

[1495]

$17,275

[1496]

$18,652

[1497]

$20,029

[1498]

$21,405

[1499]

$22,782

[1500]

Sat, 2023-04-01 00:00
11
$6,537

[1501]

$8,096

[1502]

$9,655

[1503]

$11,139

[1504]

$12,699

[1505]

$14,258

[1506]

$15,635

[1507]

$17,011

[1508]

$18,388

[1509]

$19,765

[1510]

$21,142

[1511]

Sun, 2023-04-02 00:00
11
$6,537

[1512]

$8,096

[1513]

$9,655

[1514]

$11,139

[1515]

$12,699

[1516]

$14,075

[1517]

$15,452

[1518]

$16,829

[1519]

$18,206

[1520]

$19,583

[1521]

$20,959

[1522]

Mon, 2023-04-03 00:00
11
$6,537

[1523]

$8,096

[1524]

$9,655

[1525]

$11,139

[1526]

$12,516

[1527]

$13,893

[1528]

$15,270

[1529]

$16,647

[1530]

$18,023

[1531]

$19,400

[1532]

$20,777

[1533]

Tue, 2023-04-04 00:00
11
$6,537

[1534]

$8,096

[1535]

$9,655

[1536]

$10,957

[1537]

$12,334

[1538]

$13,711

[1539]

$15,087

[1540]

$16,464

[1541]

$17,841

[1542]

$19,218

[1543]

$20,595

[1544]

Wed, 2023-04-05 00:00
11
$6,537

[1545]

$8,096

[1546]

$9,473

[1547]

$10,775

[1548]

$12,151

[1549]

$13,528

[1550]

$14,905

[1551]

$16,282

[1552]

$17,659

[1553]

$19,035

[1554]

$20,412

[1555]

Thu, 2023-04-06 00:00
11
$6,537

[1556]

$7,914

[1557]

$9,290

[1558]

$10,592

[1559]

$11,969

[1560]

$13,346

[1561]

$14,723

[1562]

$16,099

[1563]

$17,476

[1564]

$18,853

[1565]

$20,230

[1566]

Fri, 2023-04-07 00:00
11
$6,354

[1567]

$7,731

[1568]

$9,108

[1569]

$10,410

[1570]

$11,787

[1571]

$13,163

[1572]

$14,540

[1573]

$15,917

[1574]

$17,294

[1575]

$18,671

[1576]

$20,047

[1577]

Sat, 2023-04-08 00:00
11
$6,172

[1578]

$7,549

[1579]

$8,926

[1580]

$10,227

[1581]

$11,604

[1582]

$12,981

[1583]

$14,358

[1584]

$15,735

[1585]

$17,111

[1586]

$18,488

[1587]

$19,865

[1588]

Sun, 2023-04-09 00:00
11
$5,990

[1589]

$7,366

[1590]

$8,743

[1591]

$10,045

[1592]

$11,422

[1593]

$12,799

[1594]

$14,175

[1595]

$15,552

[1596]

$16,929

[1597]

$18,306

[1598]

$19,683

[1599]

Mon, 2023-04-10 00:00
11
$5,807

[1600]

$7,184

[1601]

$8,561

[1602]

$9,863

[1603]

$11,239

[1604]

$12,616

[1605]

$13,993

[1606]

$15,370

[1607]

$16,747

[1608]

$18,123

[1609]

$19,500

[1610]

Tue, 2023-04-11 00:00
11
$5,807

[1611]

$7,184

[1612]

$8,561

[1613]

$9,863

[1614]

$11,239

[1615]

$12,616

[1616]

$13,993

[1617]

$15,370

[1618]

$16,747

[1619]

$18,123

[1620]

$19,500

[1621]

Wed, 2023-04-12 00:00
11
$5,807

[1622]

$7,184

[1623]

$8,561

[1624]

$9,863

[1625]

$11,239

[1626]

$12,616

[1627]

$13,993

[1628]

$15,370

[1629]

$16,747

[1630]

$18,123

[1631]

$19,500

[1632]

Thu, 2023-04-13 00:00
11
$5,807

[1633]

$7,184

[1634]

$8,561

[1635]

$9,863

[1636]

$11,239

[1637]

$12,616

[1638]

$13,993

[1639]

$15,370

[1640]

$16,747

[1641]

$18,123

[1642]

$19,500

[1643]

Fri, 2023-04-14 00:00
11
$5,807

[1644]

$7,184

[1645]

$8,561

[1646]

$9,863

[1647]

$11,239

[1648]

$12,616

[1649]

$13,993

[1650]

$15,370

[1651]

$16,747

[1652]

$18,123

[1653]

$19,500

[1654]

Sat, 2023-04-15 00:00
11
$5,807

[1655]

$7,184

[1656]

$8,561

[1657]

$9,863

[1658]

$11,239

[1659]

$12,616

[1660]

$13,993

[1661]

$15,370

[1662]

$16,747

[1663]

$18,123

[1664]

$19,500

[1665]

Sun, 2023-04-16 00:00
11
$5,807

[1666]

$7,184

[1667]

$8,561

[1668]

$9,863

[1669]

$11,239

[1670]

$12,616

[1671]

$13,993

[1672]

$15,370

[1673]

$16,747

[1674]

$18,123

[1675]

$19,500

[1676]

Mon, 2023-04-17 00:00
11
$5,807

[1677]

$7,184

[1678]

$8,561

[1679]

$9,863

[1680]

$11,239

[1681]

$12,616

[1682]

$13,993

[1683]

$15,370

[1684]

$16,747

[1685]

$18,123

[1686]

$19,500

[1687]

Tue, 2023-04-18 00:00
11
$4,430

[1688]

$5,807

[1689]

$7,184

[1690]

$8,561

[1691]

$9,863

[1692]

$11,239

[1693]

$12,616

[1694]

$13,993

[1695]

$15,370

[1696]

$16,747

[1697]

$18,123

[1698]

$19,158

[1699]

Wed, 2023-04-19 00:00
11
$4,430

[1700]

$5,807

[1701]

$7,184

[1702]

$8,561

[1703]

$9,863

[1704]

$11,239

[1705]

$12,616

[1706]

$13,993

[1707]

$15,370

[1708]

$16,747

[1709]

$17,781

[1710]

$18,816

[1711]

Thu, 2023-04-20 00:00
11
$4,430

[1712]

$5,807

[1713]

$7,184

[1714]

$8,561

[1715]

$9,863

[1716]

$11,239

[1717]

$12,616

[1718]

$13,993

[1719]

$15,370

[1720]

$16,405

[1721]

$17,439

[1722]

$18,474

[1723]

Fri, 2023-04-21 00:00
11
$4,430

[1724]

$5,807

[1725]

$7,184

[1726]

$8,561

[1727]

$9,863

[1728]

$11,239

[1729]

$12,616

[1730]

$13,993

[1731]

$15,028

[1732]

$16,063

[1733]

$17,097

[1734]

$18,132

[1735]

Sat, 2023-04-22 00:00
11
$4,430

[1736]

$5,807

[1737]

$7,184

[1738]

$8,561

[1739]

$9,863

[1740]

$11,239

[1741]

$12,616

[1742]

$13,651

[1743]

$14,686

[1744]

$15,721

[1745]

$16,755

[1746]

$17,790

[1747]

Sun, 2023-04-23 00:00
11
$4,430

[1748]

$5,807

[1749]

$7,184

[1750]

$8,561

[1751]

$9,863

[1752]

$11,239

[1753]

$12,274

[1754]

$13,309

[1755]

$14,344

[1756]

$15,379

[1757]

$16,413

[1758]

$17,448

[1759]

Mon, 2023-04-24 00:00
11
$4,430

[1760]

$5,807

[1761]

$7,184

[1762]

$8,561

[1763]

$9,863

[1764]

$10,897

[1765]

$11,932

[1766]

$12,967

[1767]

$14,002

[1768]

$15,037

[1769]

$16,071

[1770]

$17,106

[1771]

Tue, 2023-04-25 00:00
11
$4,430

[1772]

$5,807

[1773]

$7,184

[1774]

$8,561

[1775]

$9,521

[1776]

$10,555

[1777]

$11,590

[1778]

$12,625

[1779]

$13,660

[1780]

$14,695

[1781]

$15,729

[1782]

$16,764

[1783]

Wed, 2023-04-26 00:00
11
$4,430

[1784]

$5,807

[1785]

$7,184

[1786]

$8,219

[1787]

$9,179

[1788]

$10,213

[1789]

$11,248

[1790]

$12,283

[1791]

$13,318

[1792]

$14,353

[1793]

$15,387

[1794]

$16,422

[1795]

Thu, 2023-04-27 00:00
11
$4,430

[1796]

$5,807

[1797]

$6,842

[1798]

$7,877

[1799]

$8,837

[1800]

$9,871

[1801]

$10,906

[1802]

$11,941

[1803]

$12,976

[1804]

$14,011

[1805]

$15,045

[1806]

$16,080

[1807]

Fri, 2023-04-28 00:00
11
$4,430

[1808]

$5,465

[1809]

$6,500

[1810]

$7,535

[1811]

$8,495

[1812]

$9,529

[1813]

$10,564

[1814]

$11,599

[1815]

$12,634

[1816]

$13,669

[1817]

$14,703

[1818]

$15,738

[1819]

Sat, 2023-04-29 00:00
11
$4,088

[1820]

$5,123

[1821]

$6,158

[1822]

$7,193

[1823]

$8,153

[1824]

$9,187

[1825]

$10,222

[1826]

$11,257

[1827]

$12,292

[1828]

$13,327

[1829]

$14,361

[1830]

$15,396

[1831]

Sun, 2023-04-30 00:00
11
$3,746

[1832]

$4,781

[1833]

$5,816

[1834]

$6,851

[1835]

$7,811

[1836]

$8,845

[1837]

$9,880

[1838]

$10,915

[1839]

$11,950

[1840]

$12,985

[1841]

$14,019

[1842]

$15,054

[1843]

Mon, 2023-05-01 00:00
11
$3,404

[1844]

$4,439

[1845]

$5,474

[1846]

$6,509

[1847]

$7,469

[1848]

$8,503

[1849]

$9,538

[1850]

$10,573

[1851]

$11,608

[1852]

$12,643

[1853]

$13,677

[1854]

$14,712

[1855]

Tue, 2023-05-02 00:00
11
$3,404

[1856]

$4,439

[1857]

$5,474

[1858]

$6,509

[1859]

$7,469

[1860]

$8,503

[1861]

$9,538

[1862]

$10,573

[1863]

$11,608

[1864]

$12,643

[1865]

$13,677

[1866]

$14,712

[1867]

Wed, 2023-05-03 00:00
11
$3,404

[1868]

$4,439

[1869]

$5,474

[1870]

$6,509

[1871]

$7,469

[1872]

$8,503

[1873]

$9,538

[1874]

$10,573

[1875]

$11,608

[1876]

$12,643

[1877]

$13,677

[1878]

$14,712

[1879]

Thu, 2023-05-04 00:00
11
$3,404

[1880]

$4,439

[1881]

$5,474

[1882]

$6,509

[1883]

$7,469

[1884]

$8,503

[1885]

$9,538

[1886]

$10,573

[1887]

$11,608

[1888]

$12,643

[1889]

$13,677

[1890]

$14,712

[1891]

Fri, 2023-05-05 00:00
11
$3,404

[1892]

$4,439

[1893]

$5,474

[1894]

$6,509

[1895]

$7,469

[1896]

$8,503

[1897]

$9,538

[1898]

$10,573

[1899]

$11,608

[1900]

$12,643

[1901]

$13,677

[1902]

$14,712

[1903]

Sat, 2023-05-06 00:00
11
$3,404

[1904]

$4,439

[1905]

$5,474

[1906]

$6,509

[1907]

$7,469

[1908]

$8,503

[1909]

$9,538

[1910]

$10,573

[1911]

$11,608

[1912]

$12,643

[1913]

$13,677

[1914]

$14,712

[1915]

Sun, 2023-05-07 00:00
11
$3,404

[1916]

$4,439

[1917]

$5,474

[1918]

$6,509

[1919]

$7,469

[1920]

$8,503

[1921]

$9,538

[1922]

$10,573

[1923]

$11,608

[1924]

$12,643

[1925]

$13,677

[1926]

$14,712

[1927]

Mon, 2023-05-08 00:00
11
$3,404

[1928]

$4,439

[1929]

$5,474

[1930]

$6,509

[1931]

$7,469

[1932]

$8,503

[1933]

$9,538

[1934]

$10,573

[1935]

$11,608

[1936]

$12,643

[1937]

$13,677

[1938]

$14,712

[1939]

Tue, 2023-05-09 00:00
11
$3,404

[1940]

$4,439

[1941]

$5,474

[1942]

$6,509

[1943]

$7,469

[1944]

$8,503

[1945]

$9,538

[1946]

$10,573

[1947]

$11,608

[1948]

$12,643

[1949]

$13,677

[1950]

$14,712

[1951]

Wed, 2023-05-10 00:00
11
$3,404

[1952]

$4,439

[1953]

$5,474

[1954]

$6,509

[1955]

$7,469

[1956]

$8,503

[1957]

$9,538

[1958]

$10,573

[1959]

$11,608

[1960]

$12,643

[1961]

$13,677

[1962]

$14,712

[1963]

Thu, 2023-05-11 00:00
11
$3,404

[1964]

$4,439

[1965]

$5,474

[1966]

$6,509

[1967]

$7,469

[1968]

$8,503

[1969]

$9,538

[1970]

$10,573

[1971]

$11,608

[1972]

$12,643

[1973]

$13,677

[1974]

$14,712

[1975]

Fri, 2023-05-12 00:00
11
$3,404

[1976]

$4,439

[1977]

$5,474

[1978]

$6,509

[1979]

$7,469

[1980]

$8,503

[1981]

$9,538

[1982]

$10,573

[1983]

$11,608

[1984]

$12,643

[1985]

$13,677

[1986]

$14,712

[1987]

Sat, 2023-05-13 00:00
11
$3,404

[1988]

$4,439

[1989]

$5,474

[1990]

$6,509

[1991]

$7,469

[1992]

$8,503

[1993]

$9,538

[1994]

$10,573

[1995]

$11,608

[1996]

$12,643

[1997]

$13,677

[1998]

$14,712

[1999]

Sun, 2023-05-14 00:00
11
$3,404

[2000]

$4,439

[2001]

$5,474

[2002]

$6,509

[2003]

$7,469

[2004]

$8,503

[2005]

$9,538

[2006]

$10,573

[2007]

$11,608

[2008]

$12,643

[2009]

$13,677

[2010]

$14,712

[2011]

Mon, 2023-05-15 00:00
11
$3,404

[2012]

$4,439

[2013]

$5,474

[2014]

$6,509

[2015]

$7,469

[2016]

$8,503

[2017]

$9,538

[2018]

$10,573

[2019]

$11,608

[2020]

$12,643

[2021]

$13,677

[2022]

$14,712

[2023]

Tue, 2023-05-16 00:00
11
$3,404

[2024]

$4,439

[2025]

$5,474

[2026]

$6,509

[2027]

$7,469

[2028]

$8,503

[2029]

$9,538

[2030]

$10,573

[2031]

$11,608

[2032]

$12,643

[2033]

$13,677

[2034]

$14,712

[2035]

Wed, 2023-05-17 00:00
11
$3,404

[2036]

$4,439

[2037]

$5,474

[2038]

$6,509

[2039]

$7,469

[2040]

$8,503

[2041]

$9,538

[2042]

$10,573

[2043]

$11,608

[2044]

$12,643

[2045]

$13,677

[2046]

$14,712

[2047]

Thu, 2023-05-18 00:00
11
$3,404

[2048]

$4,439

[2049]

$5,474

[2050]

$6,509

[2051]

$7,469

[2052]

$8,503

[2053]

$9,538

[2054]

$10,573

[2055]

$11,608

[2056]

$12,643

[2057]

$13,677

[2058]

$14,712

[2059]

Fri, 2023-05-19 00:00
11
$3,404

[2060]

$4,439

[2061]

$5,474

[2062]

$6,509

[2063]

$7,469

[2064]

$8,503

[2065]

$9,538

[2066]

$10,573

[2067]

$11,608

[2068]

$12,643

[2069]

$13,677

[2070]

$14,712

[2071]

Sat, 2023-05-20 00:00
11
$3,404

[2072]

$4,439

[2073]

$5,474

[2074]

$6,509

[2075]

$7,469

[2076]

$8,503

[2077]

$9,538

[2078]

$10,573

[2079]

$11,608

[2080]

$12,643

[2081]

$13,677

[2082]

$14,712

[2083]

Sun, 2023-05-21 00:00
11
$3,404

[2084]

$4,439

[2085]

$5,474

[2086]

$6,509

[2087]

$7,469

[2088]

$8,503

[2089]

$9,538

[2090]

$10,573

[2091]

$11,608

[2092]

$12,643

[2093]

$13,677

[2094]

$14,712

[2095]

Mon, 2023-05-22 00:00
11
$3,404

[2096]

$4,439

[2097]

$5,474

[2098]

$6,509

[2099]

$7,469

[2100]

$8,503

[2101]

$9,538

[2102]

$10,573

[2103]

$11,608

[2104]

$12,643

[2105]

$13,677

[2106]

$14,712

[2107]

Tue, 2023-05-23 00:00
11
$3,404

[2108]

$4,439

[2109]

$5,474

[2110]

$6,509

[2111]

$7,469

[2112]

$8,503

[2113]

$9,538

[2114]

$10,573

[2115]

$11,608

[2116]

$12,643

[2117]

$13,677

[2118]

$14,712

[2119]

Wed, 2023-05-24 00:00
11
$3,404

[2120]

$4,439

[2121]

$5,474

[2122]

$6,509

[2123]

$7,469

[2124]

$8,503

[2125]

$9,538

[2126]

$10,573

[2127]

$11,608

[2128]

$12,643

[2129]

$13,677

[2130]

$14,712

[2131]

Thu, 2023-05-25 00:00
11
$3,404

[2132]

$4,439

[2133]

$5,474

[2134]

$6,509

[2135]

$7,469

[2136]

$8,503

[2137]

$9,538

[2138]

$10,573

[2139]

$11,608

[2140]

$12,643

[2141]

$13,677

[2142]

$14,712

[2143]

Fri, 2023-05-26 00:00
11
$3,404

[2144]

$4,439

[2145]

$5,474

[2146]

$6,509

[2147]

$7,469

[2148]

$8,503

[2149]

$9,538

[2150]

$10,573

[2151]

$11,608

[2152]

$12,643

[2153]

$13,677

[2154]

$14,712

[2155]

Sat, 2023-05-27 00:00
11
$3,404

[2156]

$4,439

[2157]

$5,474

[2158]

$6,509

[2159]

$7,469

[2160]

$8,503

[2161]

$9,538

[2162]

$10,573

[2163]

$11,608

[2164]

$12,643

[2165]

$13,677

[2166]

$14,712

[2167]

Sun, 2023-05-28 00:00
11
$3,404

[2168]

$4,439

[2169]

$5,474

[2170]

$6,509

[2171]

$7,469

[2172]

$8,503

[2173]

$9,538

[2174]

$10,573

[2175]

$11,608

[2176]

$12,643

[2177]

$13,677

[2178]

$14,712

[2179]

Mon, 2023-05-29 00:00
11
$3,404

[2180]

$4,439

[2181]

$5,474

[2182]

$6,509

[2183]

$7,469

[2184]

$8,503

[2185]

$9,538

[2186]

$10,573

[2187]

$11,608

[2188]

$12,643

[2189]

$13,677

[2190]

$14,712

[2191]

Tue, 2023-05-30 00:00
11
$3,404

[2192]

$4,439

[2193]

$5,474

[2194]

$6,509

[2195]

$7,469

[2196]

$8,503

[2197]

$9,538

[2198]

$10,573

[2199]

$11,608

[2200]

$12,643

[2201]

$13,677

[2202]

$14,712

[2203]

Wed, 2023-05-31 00:00
11
$3,404

[2204]

$4,439

[2205]

$5,474

[2206]

$6,509

[2207]

$7,469

[2208]

$8,503

[2209]

$9,538

[2210]

$10,573

[2211]

$11,608

[2212]

$12,643

[2213]

$13,677

[2214]

$14,712

[2215]

Thu, 2023-06-01 00:00
11
$3,404

[2216]

$4,439

[2217]

$5,474

[2218]

$6,509

[2219]

$7,469

[2220]

$8,503

[2221]

$9,538

[2222]

$10,573

[2223]

$11,608

[2224]

$12,643

[2225]

$13,677

[2226]

$14,712

[2227]

Fri, 2023-06-02 00:00
11
$3,404

[2228]

$4,439

[2229]

$5,474

[2230]

$6,509

[2231]

$7,469

[2232]

$8,503

[2233]

$9,538

[2234]

$10,573

[2235]

$11,608

[2236]

$12,643

[2237]

$13,677

[2238]

$14,712

[2239]

Sat, 2023-06-03 00:00
11
$3,404

[2240]

$4,439

[2241]

$5,474

[2242]

$6,509

[2243]

$7,469

[2244]

$8,503

[2245]

$9,538

[2246]

$10,573

[2247]

$11,608

[2248]

$12,643

[2249]

$13,677

[2250]

$14,712

[2251]

Sun, 2023-06-04 00:00
11
$3,404

[2252]

$4,439

[2253]

$5,474

[2254]

$6,509

[2255]

$7,469

[2256]

$8,503

[2257]

$9,538

[2258]

$10,573

[2259]

$11,608

[2260]

$12,643

[2261]

$13,677

[2262]

$14,712

[2263]

Mon, 2023-06-05 00:00
11
$3,404

[2264]

$4,439

[2265]

$5,474

[2266]

$6,509

[2267]

$7,469

[2268]

$8,503

[2269]

$9,538

[2270]

$10,573

[2271]

$11,608

[2272]

$12,643

[2273]

$13,677

[2274]

$14,712

[2275]

Tue, 2023-06-06 00:00
11
$3,404

[2276]

$4,439

[2277]

$5,474

[2278]

$6,509

[2279]

$7,469

[2280]

$8,503

[2281]

$9,538

[2282]

$10,573

[2283]

$11,608

[2284]

$12,643

[2285]

$13,677

[2286]

$14,851

[2287]

Wed, 2023-06-07 00:00
11
$3,404

[2288]

$4,439

[2289]

$5,474

[2290]

$6,509

[2291]

$7,469

[2292]

$8,503

[2293]

$9,538

[2294]

$10,573

[2295]

$11,608

[2296]

$12,643

[2297]

$13,816

[2298]

$14,990

[2299]

Thu, 2023-06-08 00:00
11
$3,404

[2300]

$4,439

[2301]

$5,474

[2302]

$6,509

[2303]

$7,469

[2304]

$8,503

[2305]

$9,538

[2306]

$10,573

[2307]

$11,608

[2308]

$12,782

[2309]

$13,956

[2310]

$15,129

[2311]

Fri, 2023-06-09 00:00
11
$3,404

[2312]

$4,439

[2313]

$5,474

[2314]

$6,509

[2315]

$7,469

[2316]

$8,503

[2317]

$9,538

[2318]

$10,573

[2319]

$11,747

[2320]

$12,921

[2321]

$14,095

[2322]

$15,269

[2323]

Sat, 2023-06-10 00:00
11
$3,404

[2324]

$4,439

[2325]

$5,474

[2326]

$6,509

[2327]

$7,469

[2328]

$8,503

[2329]

$9,538

[2330]

$10,712

[2331]

$11,886

[2332]

$13,060

[2333]

$14,234

[2334]

$15,408

[2335]

Sun, 2023-06-11 00:00
11
$3,404

[2336]

$4,439

[2337]

$5,474

[2338]

$6,509

[2339]

$7,469

[2340]

$8,503

[2341]

$9,677

[2342]

$10,851

[2343]

$12,025

[2344]

$13,199

[2345]

$14,373

[2346]

$15,547

[2347]

Mon, 2023-06-12 00:00
11
$3,404

[2348]

$4,439

[2349]

$5,474

[2350]

$6,509

[2351]

$7,469

[2352]

$8,642

[2353]

$9,816

[2354]

$10,990

[2355]

$12,164

[2356]

$13,338

[2357]

$14,512

[2358]

$15,686

[2359]

Tue, 2023-06-13 00:00
11
$3,404

[2360]

$4,439

[2361]

$5,474

[2362]

$6,509

[2363]

$7,608

[2364]

$8,782

[2365]

$9,955

[2366]

$11,129

[2367]

$12,303

[2368]

$13,477

[2369]

$14,651

[2370]

$15,937

[2371]

Wed, 2023-06-14 00:00
11
$3,404

[2372]

$4,439

[2373]

$5,474

[2374]

$6,648

[2375]

$7,747

[2376]

$8,921

[2377]

$10,095

[2378]

$11,268

[2379]

$12,442

[2380]

$13,616

[2381]

$14,902

[2382]

$16,187

[2383]

Thu, 2023-06-15 00:00
11
$3,404

[2384]

$4,439

[2385]

$5,613

[2386]

$6,787

[2387]

$7,886

[2388]

$9,060

[2389]

$10,234

[2390]

$11,407

[2391]

$12,581

[2392]

$13,867

[2393]

$15,153

[2394]

$16,438

[2395]

Fri, 2023-06-16 00:00
11
$3,404

[2396]

$4,578

[2397]

$5,752

[2398]

$6,926

[2399]

$8,025

[2400]

$9,199

[2401]

$10,373

[2402]

$11,547

[2403]

$12,832

[2404]

$14,118

[2405]

$15,403

[2406]

$16,689

[2407]

Sat, 2023-06-17 00:00
11
$3,543

[2408]

$4,717

[2409]

$5,891

[2410]

$7,065

[2411]

$8,164

[2412]

$9,338

[2413]

$10,512

[2414]

$11,797

[2415]

$13,083

[2416]

$14,369

[2417]

$15,654

[2418]

$16,940

[2419]

Sun, 2023-06-18 00:00
11
$3,683

[2420]

$4,856

[2421]

$6,030

[2422]

$7,204

[2423]

$8,303

[2424]

$9,477

[2425]

$10,763

[2426]

$12,048

[2427]

$13,334

[2428]

$14,619

[2429]

$15,905

[2430]

$17,191

[2431]

Mon, 2023-06-19 00:00
11
$3,822

[2432]

$4,996

[2433]

$6,169

[2434]

$7,343

[2435]

$8,442

[2436]

$9,728

[2437]

$11,013

[2438]

$12,299

[2439]

$13,585

[2440]

$14,870

[2441]

$16,156

[2442]

$17,441

[2443]

Tue, 2023-06-20 00:00
11
$3,822

[2444]

$4,996

[2445]

$6,169

[2446]

$7,343

[2447]

$8,554

[2448]

$9,839

[2449]

$11,125

[2450]

$12,411

[2451]

$13,696

[2452]

$14,982

[2453]

$16,267

[2454]

$17,553

[2455]

Wed, 2023-06-21 00:00
11
$3,822

[2456]

$4,996

[2457]

$6,169

[2458]

$7,455

[2459]

$8,666

[2460]

$9,951

[2461]

$11,237

[2462]

$12,522

[2463]

$13,808

[2464]

$15,094

[2465]

$16,379

[2466]

$17,665

[2467]

Thu, 2023-06-22 00:00
11
$3,822

[2468]

$4,996

[2469]

$6,281

[2470]

$7,567

[2471]

$8,777

[2472]

$10,063

[2473]

$11,349

[2474]

$12,634

[2475]

$13,920

[2476]

$15,205

[2477]

$16,491

[2478]

$17,777

[2479]

Fri, 2023-06-23 00:00
11
$3,822

[2480]

$5,107

[2481]

$6,393

[2482]

$7,678

[2483]

$8,889

[2484]

$10,175

[2485]

$11,460

[2486]

$12,746

[2487]

$14,031

[2488]

$15,317

[2489]

$16,603

[2490]

$17,888

[2491]

Sat, 2023-06-24 00:00
11
$3,933

[2492]

$5,219

[2493]

$6,505

[2494]

$7,790

[2495]

$9,001

[2496]

$10,286

[2497]

$11,572

[2498]

$12,858

[2499]

$14,143

[2500]

$15,429

[2501]

$16,714

[2502]

$18,000

[2503]

Sun, 2023-06-25 00:00
11
$4,045

[2504]

$5,331

[2505]

$6,616

[2506]

$7,902

[2507]

$9,112

[2508]

$10,398

[2509]

$11,684

[2510]

$12,969

[2511]

$14,255

[2512]

$15,540

[2513]

$16,826

[2514]

$18,112

[2515]

Mon, 2023-06-26 00:00
11
$5,442

[2516]

$6,728

[2517]

$8,014

[2518]

$9,224

[2519]

$10,510

[2520]

$11,795

[2521]

$13,081

[2522]

$14,367

[2523]

$15,652

[2524]

$16,938

[2525]

$18,223

[2526]

Tue, 2023-06-27 00:00
11
$5,442

[2527]

$6,728

[2528]

$8,014

[2529]

$9,224

[2530]

$10,510

[2531]

$11,795

[2532]

$13,081

[2533]

$14,367

[2534]

$15,652

[2535]

$16,938

[2536]

$18,223

[2537]

Wed, 2023-06-28 00:00
11
$5,442

[2538]

$6,728

[2539]

$8,014

[2540]

$9,224

[2541]

$10,510

[2542]

$11,795

[2543]

$13,081

[2544]

$14,367

[2545]

$15,652

[2546]

$16,938

[2547]

$18,223

[2548]

Thu, 2023-06-29 00:00
11
$5,442

[2549]

$6,728

[2550]

$8,014

[2551]

$9,224

[2552]

$10,510

[2553]

$11,795

[2554]

$13,081

[2555]

$14,367

[2556]

$15,652

[2557]

$16,938

[2558]

$18,223

[2559]

Fri, 2023-06-30 00:00
11
$5,442

[2560]

$6,728

[2561]

$8,014

[2562]

$9,224

[2563]

$10,510

[2564]

$11,795

[2565]

$13,081

[2566]

$14,367

[2567]

$15,652

[2568]

$16,938

[2569]

$18,223

[2570]

Sat, 2023-07-01 00:00
11
$5,442

[2571]

$6,728

[2572]

$8,014

[2573]

$9,224

[2574]

$10,510

[2575]

$11,795

[2576]

$13,081

[2577]

$14,367

[2578]

$15,652

[2579]

$16,938

[2580]

$18,223

[2581]

Sun, 2023-07-02 00:00
11
$5,442

[2582]

$6,728

[2583]

$8,014

[2584]

$9,224

[2585]

$10,510

[2586]

$11,795

[2587]

$13,081

[2588]

$14,367

[2589]

$15,652

[2590]

$16,938

[2591]

$18,223

[2592]

Mon, 2023-07-03 00:00
11
$5,442

[2593]

$6,728

[2594]

$8,014

[2595]

$9,224

[2596]

$10,510

[2597]

$11,795

[2598]

$13,081

[2599]

$14,367

[2600]

$15,652

[2601]

$16,938

[2602]

$18,223

[2603]

Tue, 2023-07-04 00:00
11
$5,442

[2604]

$6,728

[2605]

$8,014

[2606]

$9,224

[2607]

$10,510

[2608]

$11,795

[2609]

$13,081

[2610]

$14,367

[2611]

$15,652

[2612]

$16,938

[2613]

$18,223

[2614]

Wed, 2023-07-05 00:00
11
$5,442

[2615]

$6,728

[2616]

$8,014

[2617]

$9,224

[2618]

$10,510

[2619]

$11,795

[2620]

$13,081

[2621]

$14,367

[2622]

$15,652

[2623]

$16,938

[2624]

$18,223

[2625]

Thu, 2023-07-06 00:00
11
$5,442

[2626]

$6,728

[2627]

$8,014

[2628]

$9,224

[2629]

$10,510

[2630]

$11,795

[2631]

$13,081

[2632]

$14,367

[2633]

$15,652

[2634]

$16,938

[2635]

$18,223

[2636]

Fri, 2023-07-07 00:00
11
$5,442

[2637]

$6,728

[2638]

$8,014

[2639]

$9,224

[2640]

$10,510

[2641]

$11,795

[2642]

$13,081

[2643]

$14,367

[2644]

$15,652

[2645]

$16,938

[2646]

$18,223

[2647]

Sat, 2023-07-08 00:00
11
$5,442

[2648]

$6,728

[2649]

$8,014

[2650]

$9,224

[2651]

$10,510

[2652]

$11,795

[2653]

$13,081

[2654]

$14,367

[2655]

$15,652

[2656]

$16,938

[2657]

$18,223

[2658]

Sun, 2023-07-09 00:00
11
$5,442

[2659]

$6,728

[2660]

$8,014

[2661]

$9,224

[2662]

$10,510

[2663]

$11,795

[2664]

$13,081

[2665]

$14,367

[2666]

$15,652

[2667]

$16,938

[2668]

$18,223

[2669]

Mon, 2023-07-10 00:00
11
$5,442

[2670]

$6,728

[2671]

$8,014

[2672]

$9,224

[2673]

$10,510

[2674]

$11,795

[2675]

$13,081

[2676]

$14,367

[2677]

$15,652

[2678]

$16,938

[2679]

$18,223

[2680]

Tue, 2023-07-11 00:00
11
$5,442

[2681]

$6,728

[2682]

$8,014

[2683]

$9,224

[2684]

$10,510

[2685]

$11,795

[2686]

$13,081

[2687]

$14,367

[2688]

$15,652

[2689]

$16,938

[2690]

$18,223

[2691]

Wed, 2023-07-12 00:00
11
$5,442

[2692]

$6,728

[2693]

$8,014

[2694]

$9,224

[2695]

$10,510

[2696]

$11,795

[2697]

$13,081

[2698]

$14,367

[2699]

$15,652

[2700]

$16,938

[2701]

$18,223

[2702]

Thu, 2023-07-13 00:00
11
$5,442

[2703]

$6,728

[2704]

$8,014

[2705]

$9,224

[2706]

$10,510

[2707]

$11,795

[2708]

$13,081

[2709]

$14,367

[2710]

$15,652

[2711]

$16,938

[2712]

$18,223

[2713]

Fri, 2023-07-14 00:00
11
$5,442

[2714]

$6,728

[2715]

$8,014

[2716]

$9,224

[2717]

$10,510

[2718]

$11,795

[2719]

$13,081

[2720]

$14,367

[2721]

$15,652

[2722]

$16,938

[2723]

$18,223

[2724]

Sat, 2023-07-15 00:00
11
$5,442

[2725]

$6,728

[2726]

$8,014

[2727]

$9,224

[2728]

$10,510

[2729]

$11,795

[2730]

$13,081

[2731]

$14,367

[2732]

$15,652

[2733]

$16,938

[2734]

$18,223

[2735]

Sun, 2023-07-16 00:00
11
$5,442

[2736]

$6,728

[2737]

$8,014

[2738]

$9,224

[2739]

$10,510

[2740]

$11,795

[2741]

$13,081

[2742]

$14,367

[2743]

$15,652

[2744]

$16,938

[2745]

$18,223

[2746]

Mon, 2023-07-17 00:00
11
$5,442

[2747]

$6,728

[2748]

$8,014

[2749]

$9,224

[2750]

$10,510

[2751]

$11,795

[2752]

$13,081

[2753]

$14,367

[2754]

$15,652

[2755]

$16,938

[2756]

$18,223

[2757]

Tue, 2023-07-18 00:00
11
$5,442

[2758]

$6,728

[2759]

$8,014

[2760]

$9,224

[2761]

$10,510

[2762]

$11,795

[2763]

$13,081

[2764]

$14,367

[2765]

$15,652

[2766]

$16,938

[2767]

$18,223

[2768]

Wed, 2023-07-19 00:00
11
$5,442

[2769]

$6,728

[2770]

$8,014

[2771]

$9,224

[2772]

$10,510

[2773]

$11,795

[2774]

$13,081

[2775]

$14,367

[2776]

$15,652

[2777]

$16,938

[2778]

$18,223

[2779]

Thu, 2023-07-20 00:00
11
$5,442

[2780]

$6,728

[2781]

$8,014

[2782]

$9,224

[2783]

$10,510

[2784]

$11,795

[2785]

$13,081

[2786]

$14,367

[2787]

$15,652

[2788]

$16,938

[2789]

$18,223

[2790]

Fri, 2023-07-21 00:00
11
$5,442

[2791]

$6,728

[2792]

$8,014

[2793]

$9,224

[2794]

$10,510

[2795]

$11,795

[2796]

$13,081

[2797]

$14,367

[2798]

$15,652

[2799]

$16,938

[2800]

$18,223

[2801]

Sat, 2023-07-22 00:00
11
$5,442

[2802]

$6,728

[2803]

$8,014

[2804]

$9,224

[2805]

$10,510

[2806]

$11,795

[2807]

$13,081

[2808]

$14,367

[2809]

$15,652

[2810]

$16,938

[2811]

$18,223

[2812]

Sun, 2023-07-23 00:00
11
$5,442

[2813]

$6,728

[2814]

$8,014

[2815]

$9,224

[2816]

$10,510

[2817]

$11,795

[2818]

$13,081

[2819]

$14,367

[2820]

$15,652

[2821]

$16,938

[2822]

$18,223

[2823]

Mon, 2023-07-24 00:00
11
$5,442

[2824]

$6,728

[2825]

$8,014

[2826]

$9,224

[2827]

$10,510

[2828]

$11,795

[2829]

$13,081

[2830]

$14,367

[2831]

$15,652

[2832]

$16,938

[2833]

$18,223

[2834]

Tue, 2023-07-25 00:00
11
$5,442

[2835]

$6,728

[2836]

$8,014

[2837]

$9,224

[2838]

$10,510

[2839]

$11,795

[2840]

$13,081

[2841]

$14,367

[2842]

$15,652

[2843]

$16,938

[2844]

$18,223

[2845]

Wed, 2023-07-26 00:00
11
$5,442

[2846]

$6,728

[2847]

$8,014

[2848]

$9,224

[2849]

$10,510

[2850]

$11,795

[2851]

$13,081

[2852]

$14,367

[2853]

$15,652

[2854]

$16,938

[2855]

$18,223

[2856]

Thu, 2023-07-27 00:00
11
$5,442

[2857]

$6,728

[2858]

$8,014

[2859]

$9,224

[2860]

$10,510

[2861]

$11,795

[2862]

$13,081

[2863]

$14,367

[2864]

$15,652

[2865]

$16,938

[2866]

$18,223

[2867]

Fri, 2023-07-28 00:00
11
$5,442

[2868]

$6,728

[2869]

$8,014

[2870]

$9,224

[2871]

$10,510

[2872]

$11,795

[2873]

$13,081

[2874]

$14,367

[2875]

$15,652

[2876]

$16,938

[2877]

$18,223

[2878]

Sat, 2023-07-29 00:00
11
$5,442

[2879]

$6,728

[2880]

$8,014

[2881]

$9,224

[2882]

$10,510

[2883]

$11,795

[2884]

$13,081

[2885]

$14,367

[2886]

$15,652

[2887]

$16,938

[2888]

$18,223

[2889]

Sun, 2023-07-30 00:00
11
$5,442

[2890]

$6,728

[2891]

$8,014

[2892]

$9,224

[2893]

$10,510

[2894]

$11,795

[2895]

$13,081

[2896]

$14,367

[2897]

$15,652

[2898]

$16,938

[2899]

$18,223

[2900]

Mon, 2023-07-31 00:00
11
$5,442

[2901]

$6,728

[2902]

$8,014

[2903]

$9,224

[2904]

$10,510

[2905]

$11,795

[2906]

$13,081

[2907]

$14,367

[2908]

$15,652

[2909]

$16,938

[2910]

$18,223

[2911]

Tue, 2023-08-01 00:00
11
$5,442

[2912]

$6,728

[2913]

$8,014

[2914]

$9,224

[2915]

$10,510

[2916]

$11,795

[2917]

$13,081

[2918]

$14,367

[2919]

$15,652

[2920]

$16,938

[2921]

$18,223

[2922]

Wed, 2023-08-02 00:00
11
$5,442

[2923]

$6,728

[2924]

$8,014

[2925]

$9,224

[2926]

$10,510

[2927]

$11,795

[2928]

$13,081

[2929]

$14,367

[2930]

$15,652

[2931]

$16,938

[2932]

$18,223

[2933]

Thu, 2023-08-03 00:00
11
$5,442

[2934]

$6,728

[2935]

$8,014

[2936]

$9,224

[2937]

$10,510

[2938]

$11,795

[2939]

$13,081

[2940]

$14,367

[2941]

$15,652

[2942]

$16,938

[2943]

$18,112

[2944]

Fri, 2023-08-04 00:00
11
$5,442

[2945]

$6,728

[2946]

$8,014

[2947]

$9,224

[2948]

$10,510

[2949]

$11,795

[2950]

$13,081

[2951]

$14,367

[2952]

$15,652

[2953]

$16,826

[2954]

$18,000

[2955]

Sat, 2023-08-05 00:00
11
$5,442

[2956]

$6,728

[2957]

$8,014

[2958]

$9,224

[2959]

$10,510

[2960]

$11,795

[2961]

$13,081

[2962]

$14,367

[2963]

$15,540

[2964]

$16,714

[2965]

$17,888

[2966]

Sun, 2023-08-06 00:00
11
$5,442

[2967]

$6,728

[2968]

$8,014

[2969]

$9,224

[2970]

$10,510

[2971]

$11,795

[2972]

$13,081

[2973]

$14,255

[2974]

$15,429

[2975]

$16,603

[2976]

Mon, 2023-08-07 00:00
11
$5,442

[2977]

$6,728

[2978]

$8,014

[2979]

$9,224

[2980]

$10,510

[2981]

$11,795

[2982]

$12,969

[2983]

$14,143

[2984]

$15,317

[2985]

Tue, 2023-08-08 00:00
11
$5,442

[2986]

$6,728

[2987]

$8,014

[2988]

$9,224

[2989]

$10,510

[2990]

$11,684

[2991]

$12,858

[2992]

$14,031

[2993]

Wed, 2023-08-09 00:00
11
$5,442

[2994]

$6,728

[2995]

$8,014

[2996]

$9,224

[2997]

$10,398

[2998]

$11,572

[2999]

$12,746

[3000]

Thu, 2023-08-10 00:00
11
$5,442

[3001]

$6,728

[3002]

$8,014

[3003]

$9,112

[3004]

$10,286

[3005]

$11,460

[3006]

Fri, 2023-08-11 00:00
11
$5,442

[3007]

$6,728

[3008]

$7,902

[3009]

$9,001

[3010]

$10,175

[3011]

Sat, 2023-08-12 00:00
11
$5,442

[3012]

$6,616

[3013]

$7,790

[3014]

$8,889

[3015]

Sun, 2023-08-13 00:00
11
$5,331

[3016]

$6,505

[3017]

$7,678

[3018]

Mon, 2023-08-14 00:00
11
$5,219

[3019]

$6,393

[3020]

Tue, 2023-08-15 00:00
11
$5,107

[3021]

Wed, 2023-08-16 00:00
11
$3,822

[3022]
Leave a Review
[3023]
POOL, SPA & FITNESS
Pool, Heated, Communal
Secure Bike Storage
COMMUNITY AMENITIES
Hot Tub, Communal
Elevator, Communal
Fitness Room, Communal
Game Room, Communal
Communal Entrance
Firepit, Communal
Ski Locker Room, Communal
Pool, Communal, Year-Round
GENERAL
Air Conditioning
Fireplace, gas
Heating, Radiant Heat
Balcony
Heating, Forced Air
ENTERTAINMENT
Pool Table
TV, in every bedroom
Board Games
Smart TV
Playstation
PARKING AND TRANSPORTATION
Parking Garage/Driveway
Local Area Shuttle, year-round
Local Area Shuttle, winter-only
Parking, carport
Electric Vehicle Charger
SKI ACCESS
Boot Dryers
Ski In/Ski Out, beginner
Ski Storage Room
Ski Valet
Ski Shuttle (seasonal)
VIEW
Base Area View
Valley View
Partial View of Mountain and Valley
Search Availability
Leave Review
[3023]
Steamboat Springs | 4 Bedrooms | 4 Baths | Sleeps 11 | 2,486 SqFt
Bedroom 4
2 XLTwin over Full Bunks
Extra Bedding
1 Twin Day Bed
[3025]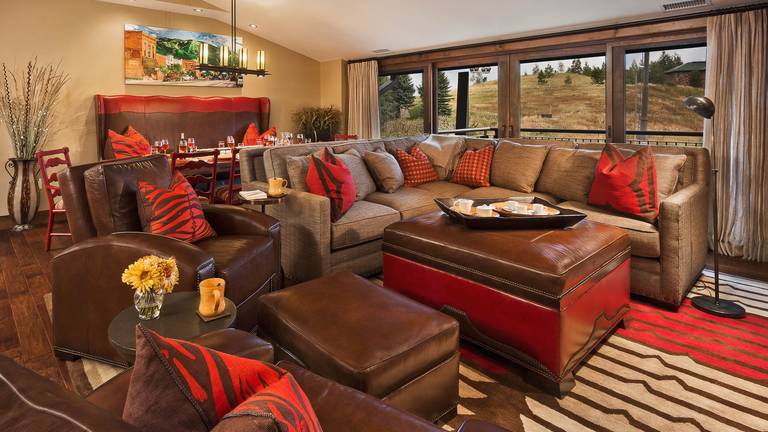 [3026]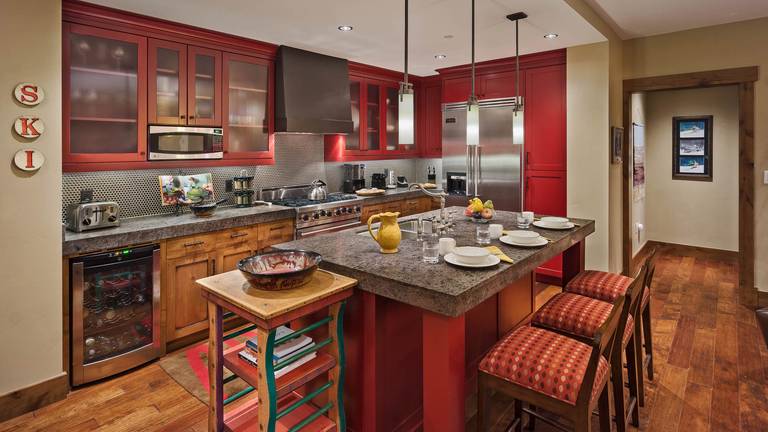 [3027]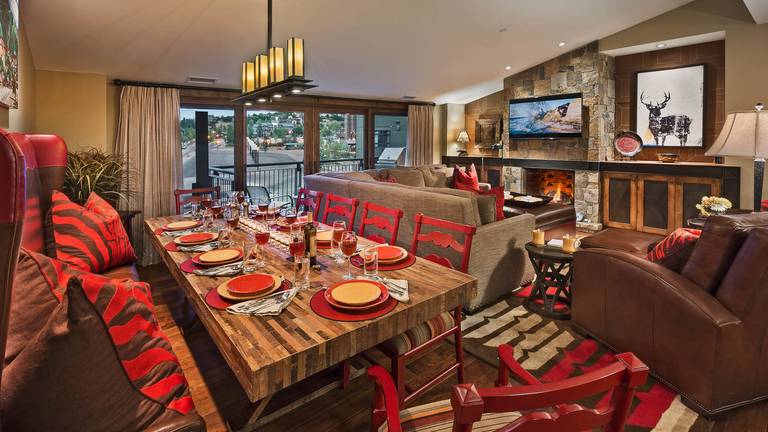 [3028]
[3029]
[3030]
[3031]
[3032]
[3033]
[3034]
[3035]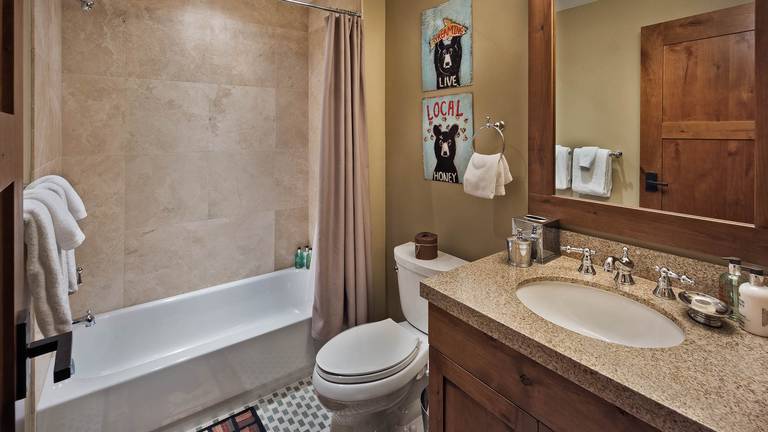 [3036]
[3037]
[3038]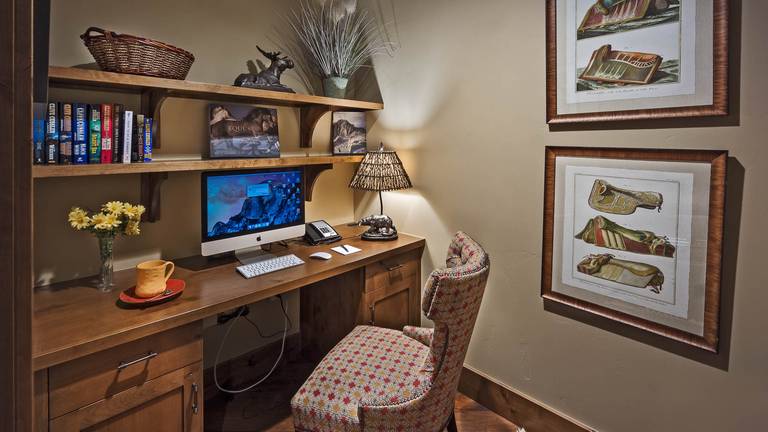 [3039]
[3040]
[3041]
[3042]
[3043]
[3044]
[3045]
[3046]
[3047]
[3048]
[3049]
[3050]
[3051]
4 Bedrooms
4 Full Baths
Ski In/Ski Out
Ski In/Ski Out
Ski In/Ski Out
Ski In/Ski Out
Ski In/Ski Out
Ski In/Ski Out
Ski In/Ski Out
Ski In/Ski Out
Ski In/Ski Out
Ski In/Ski Out
Ski In/Ski Out
Ski In/Ski Out
Ski In/Ski Out
Ski In/Ski Out
Ski In/Ski Out
Ski In/Ski Out
Ski In/Ski Out
Ski In/Ski Out
Ski In/Ski Out
Ski In/Ski Out
Ski In/Ski Out
Ski In/Ski Out
Ski In/Ski Out
Ski In/Ski Out
Ski In/Ski Out
Ski In/Ski Out
Ski In/Ski Out
Ski In/Ski Out
Ski In/Ski Out
Ski In/Ski Out
Ski In/Ski Out
Ski In/Ski Out
Ski In/Ski Out
Ski In/Ski Out
Ski In/Ski Out
Ski In/Ski Out
Ski In/Ski Out
Ski In/Ski Out
Ski In/Ski Out
Ski In/Ski Out
Ski In/Ski Out
Ski In/Ski Out
Ski In/Ski Out
Ski In/Ski Out
Ski In/Ski Out
Ski In/Ski Out
Ski In/Ski Out
Ski In/Ski Out
Ski In/Ski Out
Ski In/Ski Out
Ski In/Ski Out
Ski In/Ski Out
Ski In/Ski Out
Ski In/Ski Out
Ski In/Ski Out
Ski In/Ski Out
Ski In/Ski Out
Ski In/Ski Out
Ski In/Ski Out
Ski In/Ski Out
Ski In/Ski Out
Ski In/Ski Out
Ski In/Ski Out
Ski In/Ski Out
Ski In/Ski Out
Ski In/Ski Out
Ski In/Ski Out
Ski In/Ski Out
Ski In/Ski Out
Ski In/Ski Out
Ski In/Ski Out
Ski In/Ski Out
Ski In/Ski Out
Ski In/Ski Out
Ski In/Ski Out
Ski In/Ski Out
Ski In/Ski Out
Ski In/Ski Out
Ski In/Ski Out
Ski In/Ski Out
Ski In/Ski Out
Ski In/Ski Out
Ski In/Ski Out
Ski In/Ski Out
Ski In/Ski Out
Ski In/Ski Out
Ski In/Ski Out
Ski In/Ski Out
Ski In/Ski Out
Ski In/Ski Out
Ski In/Ski Out
Ski In/Ski Out
Ski In/Ski Out
Ski In/Ski Out
Ski In/Ski Out
Ski In/Ski Out
Ski In/Ski Out
Ski In/Ski Out
Ski In/Ski Out
Ski In/Ski Out
Ski In/Ski Out
Ski In/Ski Out
Ski In/Ski Out
Ski In/Ski Out
Ski In/Ski Out
Ski In/Ski Out
Ski In/Ski Out
Ski In/Ski Out
Ski In/Ski Out
Ski In/Ski Out
Ski In/Ski Out
Ski In/Ski Out
Ski In/Ski Out
Ski In/Ski Out
Ski In/Ski Out
Ski In/Ski Out
Ski In/Ski Out
Ski In/Ski Out
Ski In/Ski Out
Ski In/Ski Out
Ski In/Ski Out
Community Hot Tub
Community Hot Tub
Community Hot Tub
Community Hot Tub
Community Hot Tub
Community Hot Tub
Community Hot Tub
Community Hot Tub
Community Hot Tub
Community Hot Tub
Community Hot Tub
Community Hot Tub
Community Hot Tub
Community Hot Tub
Community Hot Tub
Community Hot Tub
Community Hot Tub
Community Hot Tub
Community Hot Tub
Community Hot Tub
Community Hot Tub
Community Hot Tub
Community Hot Tub
Community Hot Tub
Community Hot Tub
Community Hot Tub
Community Hot Tub
Community Hot Tub
Community Hot Tub
Community Hot Tub
Community Hot Tub
Community Hot Tub
Community Hot Tub
Community Hot Tub
Community Hot Tub
Community Hot Tub
Community Hot Tub
Community Hot Tub
Community Hot Tub
Community Hot Tub
Community Hot Tub
Community Hot Tub
Community Hot Tub
Community Hot Tub
Community Hot Tub
Community Hot Tub
Community Hot Tub
Community Hot Tub
Community Hot Tub
Community Hot Tub
Community Hot Tub
Community Hot Tub
Community Hot Tub
Community Hot Tub
Community Hot Tub
Community Hot Tub
Community Hot Tub
Community Hot Tub
Community Hot Tub
Community Hot Tub
Community Hot Tub
Community Hot Tub
Community Hot Tub
Community Hot Tub
Community Hot Tub
Community Hot Tub
Community Hot Tub
Community Hot Tub
Community Hot Tub
Community Hot Tub
Community Hot Tub
Community Hot Tub
Community Hot Tub
Community Hot Tub
Community Hot Tub
Community Hot Tub
Community Hot Tub
Community Hot Tub
Community Hot Tub
Community Hot Tub
Community Hot Tub
Community Hot Tub
Community Hot Tub
Community Hot Tub
Community Hot Tub
Community Hot Tub
Community Hot Tub
Community Hot Tub
Community Hot Tub
Community Hot Tub
Community Hot Tub
Community Hot Tub
Community Hot Tub
Community Hot Tub
Community Hot Tub
Community Hot Tub
Community Hot Tub
Community Hot Tub
Community Hot Tub
Community Hot Tub
Community Hot Tub
Community Hot Tub
Community Hot Tub
Community Hot Tub
Community Hot Tub
Community Hot Tub
Community Hot Tub
Community Hot Tub
Community Hot Tub
Community Hot Tub
Community Hot Tub
Community Hot Tub
Community Hot Tub
Community Hot Tub
Community Hot Tub
Community Hot Tub
Community Hot Tub
Community Hot Tub
Community Hot Tub
Community Hot Tub
Community Hot Tub
Air Conditioning
Air Conditioning
Air Conditioning
Air Conditioning
Air Conditioning
Air Conditioning
Air Conditioning
Air Conditioning
Air Conditioning
Air Conditioning
Air Conditioning
Air Conditioning
Air Conditioning
Air Conditioning
Air Conditioning
Air Conditioning
Air Conditioning
Air Conditioning
Air Conditioning
Air Conditioning
Air Conditioning
Air Conditioning
Air Conditioning
Air Conditioning
Air Conditioning
Air Conditioning
Air Conditioning
Air Conditioning
Air Conditioning
Air Conditioning
Air Conditioning
Air Conditioning
Air Conditioning
Air Conditioning
Air Conditioning
Air Conditioning
Air Conditioning
Air Conditioning
Air Conditioning
Air Conditioning
Air Conditioning
Air Conditioning
Air Conditioning
Air Conditioning
Air Conditioning
Air Conditioning
Air Conditioning
Air Conditioning
Air Conditioning
Air Conditioning
Air Conditioning
Air Conditioning
Air Conditioning
Air Conditioning
Air Conditioning
Air Conditioning
Air Conditioning
Air Conditioning
Air Conditioning
Air Conditioning
Air Conditioning
Air Conditioning
Air Conditioning
Air Conditioning
Air Conditioning
Air Conditioning
Air Conditioning
Air Conditioning
Air Conditioning
Air Conditioning
Air Conditioning
Air Conditioning
Air Conditioning
Air Conditioning
Air Conditioning
Air Conditioning
Air Conditioning
Air Conditioning
Air Conditioning
Air Conditioning
Air Conditioning
Air Conditioning
Air Conditioning
Air Conditioning
Air Conditioning
Air Conditioning
Air Conditioning
Air Conditioning
Air Conditioning
Air Conditioning
Air Conditioning
Air Conditioning
Air Conditioning
Air Conditioning
Air Conditioning
Air Conditioning
Air Conditioning
Air Conditioning
Air Conditioning
Air Conditioning
Air Conditioning
Air Conditioning
Air Conditioning
Air Conditioning
Air Conditioning
Air Conditioning
Air Conditioning
Air Conditioning
Air Conditioning
Air Conditioning
Air Conditioning
Air Conditioning
Air Conditioning
Air Conditioning
Air Conditioning
Air Conditioning
Air Conditioning
Air Conditioning
Air Conditioning
Air Conditioning
Air Conditioning
Ski Shuttle
Ski Shuttle
Ski Shuttle
Ski Shuttle
Ski Shuttle
Ski Shuttle
Ski Shuttle
Ski Shuttle
Ski Shuttle
Ski Shuttle
Ski Shuttle
Ski Shuttle
Ski Shuttle
Ski Shuttle
Ski Shuttle
Ski Shuttle
Ski Shuttle
Ski Shuttle
Ski Shuttle
Ski Shuttle
Ski Shuttle
Ski Shuttle
Ski Shuttle
Ski Shuttle
Ski Shuttle
Ski Shuttle
Ski Shuttle
Ski Shuttle
Ski Shuttle
Ski Shuttle
Ski Shuttle
Ski Shuttle
Ski Shuttle
Ski Shuttle
Ski Shuttle
Ski Shuttle
Ski Shuttle
Ski Shuttle
Ski Shuttle
Ski Shuttle
Ski Shuttle
Ski Shuttle
Ski Shuttle
Ski Shuttle
Ski Shuttle
Ski Shuttle
Ski Shuttle
Ski Shuttle
Ski Shuttle
Ski Shuttle
Ski Shuttle
Ski Shuttle
Ski Shuttle
Ski Shuttle
Ski Shuttle
Ski Shuttle
Ski Shuttle
Ski Shuttle
Ski Shuttle
Ski Shuttle
Ski Shuttle
Ski Shuttle
Ski Shuttle
Ski Shuttle
Ski Shuttle
Ski Shuttle
Ski Shuttle
Ski Shuttle
Ski Shuttle
Ski Shuttle
Ski Shuttle
Ski Shuttle
Ski Shuttle
Ski Shuttle
Ski Shuttle
Ski Shuttle
Ski Shuttle
Ski Shuttle
Ski Shuttle
Ski Shuttle
Ski Shuttle
Ski Shuttle
Ski Shuttle
Ski Shuttle
Ski Shuttle
Ski Shuttle
Ski Shuttle
Ski Shuttle
Ski Shuttle
Ski Shuttle
Ski Shuttle
Ski Shuttle
Ski Shuttle
Ski Shuttle
Ski Shuttle
Ski Shuttle
Ski Shuttle
Ski Shuttle
Ski Shuttle
Ski Shuttle
Ski Shuttle
Ski Shuttle
Ski Shuttle
Ski Shuttle
Ski Shuttle
Ski Shuttle
Ski Shuttle
Ski Shuttle
Ski Shuttle
Ski Shuttle
Ski Shuttle
Ski Shuttle
Ski Shuttle
Ski Shuttle
Ski Shuttle
Ski Shuttle
Ski Shuttle
Ski Shuttle
Ski Shuttle
Ski Shuttle
Ski Shuttle
Elevator
Elevator
Elevator
Elevator
Elevator
Elevator
Elevator
Elevator
Elevator
Elevator
Elevator
Elevator
Elevator
Elevator
Elevator
Elevator
Elevator
Elevator
Elevator
Elevator
Elevator
Elevator
Elevator
Elevator
Elevator
Elevator
Elevator
Elevator
Elevator
Elevator
Elevator
Elevator
Elevator
Elevator
Elevator
Elevator
Elevator
Elevator
Elevator
Elevator
Elevator
Elevator
Elevator
Elevator
Elevator
Elevator
Elevator
Elevator
Elevator
Elevator
Elevator
Elevator
Elevator
Elevator
Elevator
Elevator
Elevator
Elevator
Elevator
Elevator
Elevator
Elevator
Elevator
Elevator
Elevator
Elevator
Elevator
Elevator
Elevator
Elevator
Elevator
Elevator
Elevator
Elevator
Elevator
Elevator
Elevator
Elevator
Elevator
Elevator
Elevator
Elevator
Elevator
Elevator
Elevator
Elevator
Elevator
Elevator
Elevator
Elevator
Elevator
Elevator
Elevator
Elevator
Elevator
Elevator
Elevator
Elevator
Elevator
Elevator
Elevator
Elevator
Elevator
Elevator
Elevator
Elevator
Elevator
Elevator
Elevator
Elevator
Elevator
Elevator
Elevator
Elevator
Elevator
Elevator
Elevator
Elevator
Elevator
Elevator
Elevator
Grill/BBQ
Grill/BBQ
Grill/BBQ
Grill/BBQ
Grill/BBQ
Grill/BBQ
Grill/BBQ
Grill/BBQ
Grill/BBQ
Grill/BBQ
Grill/BBQ
Grill/BBQ
Grill/BBQ
Grill/BBQ
Grill/BBQ
Grill/BBQ
Grill/BBQ
Grill/BBQ
Grill/BBQ
Grill/BBQ
Grill/BBQ
Grill/BBQ
Grill/BBQ
Grill/BBQ
Grill/BBQ
Grill/BBQ
Grill/BBQ
Grill/BBQ
Grill/BBQ
Grill/BBQ
Grill/BBQ
Grill/BBQ
Grill/BBQ
Grill/BBQ
Grill/BBQ
Grill/BBQ
Grill/BBQ
Grill/BBQ
Grill/BBQ
Grill/BBQ
Grill/BBQ
Grill/BBQ
Grill/BBQ
Grill/BBQ
Grill/BBQ
Grill/BBQ
Grill/BBQ
Grill/BBQ
Grill/BBQ
Grill/BBQ
Grill/BBQ
Grill/BBQ
Grill/BBQ
Grill/BBQ
Grill/BBQ
Grill/BBQ
Grill/BBQ
Grill/BBQ
Grill/BBQ
Grill/BBQ
Grill/BBQ
Grill/BBQ
Grill/BBQ
Grill/BBQ
Grill/BBQ
Grill/BBQ
Grill/BBQ
Grill/BBQ
Grill/BBQ
Grill/BBQ
Grill/BBQ
Grill/BBQ
Grill/BBQ
Grill/BBQ
Grill/BBQ
Grill/BBQ
Grill/BBQ
Grill/BBQ
Grill/BBQ
Grill/BBQ
Grill/BBQ
Grill/BBQ
Grill/BBQ
Grill/BBQ
Grill/BBQ
Grill/BBQ
Grill/BBQ
Grill/BBQ
Grill/BBQ
Grill/BBQ
Grill/BBQ
Grill/BBQ
Grill/BBQ
Grill/BBQ
Grill/BBQ
Grill/BBQ
Grill/BBQ
Grill/BBQ
Grill/BBQ
Grill/BBQ
Grill/BBQ
Grill/BBQ
Grill/BBQ
Grill/BBQ
Grill/BBQ
Grill/BBQ
Grill/BBQ
Grill/BBQ
Grill/BBQ
Grill/BBQ
Grill/BBQ
Grill/BBQ
Grill/BBQ
Grill/BBQ
Grill/BBQ
Grill/BBQ
Grill/BBQ
Grill/BBQ
Grill/BBQ
Grill/BBQ
Grill/BBQ
Ski Valet
Ski Valet
Ski Valet
Ski Valet
Ski Valet
Ski Valet
Ski Valet
Ski Valet
Ski Valet
Ski Valet
Ski Valet
Ski Valet
Ski Valet
Ski Valet
Ski Valet
Ski Valet
Ski Valet
Ski Valet
Ski Valet
Ski Valet
Ski Valet
Ski Valet
Ski Valet
Ski Valet
Ski Valet
Ski Valet
Ski Valet
Ski Valet
Ski Valet
Ski Valet
Ski Valet
Ski Valet
Ski Valet
Ski Valet
Ski Valet
Ski Valet
Ski Valet
Ski Valet
Ski Valet
Ski Valet
Ski Valet
Ski Valet
Ski Valet
Ski Valet
Ski Valet
Ski Valet
Ski Valet
Ski Valet
Ski Valet
Ski Valet
Ski Valet
Ski Valet
Ski Valet
Ski Valet
Ski Valet
Ski Valet
Ski Valet
Ski Valet
Ski Valet
Ski Valet
Ski Valet
Ski Valet
Ski Valet
Ski Valet
Ski Valet
Ski Valet
Ski Valet
Ski Valet
Ski Valet
Ski Valet
Ski Valet
Ski Valet
Ski Valet
Ski Valet
Ski Valet
Ski Valet
Ski Valet
Ski Valet
Ski Valet
Ski Valet
Ski Valet
Ski Valet
Ski Valet
Ski Valet
Ski Valet
Ski Valet
Ski Valet
Ski Valet
Ski Valet
Ski Valet
Ski Valet
Ski Valet
Ski Valet
Ski Valet
Ski Valet
Ski Valet
Ski Valet
Ski Valet
Ski Valet
Ski Valet
Ski Valet
Ski Valet
Ski Valet
Ski Valet
Ski Valet
Ski Valet
Ski Valet
Ski Valet
Ski Valet
Ski Valet
Ski Valet
Ski Valet
Ski Valet
Ski Valet
Ski Valet
Ski Valet
Ski Valet
Ski Valet
Ski Valet
Ski Valet
Ski Valet
Nespresso Coffee Machine
Nespresso Coffee Machine
Nespresso Coffee Machine
Nespresso Coffee Machine
Nespresso Coffee Machine
Nespresso Coffee Machine
Nespresso Coffee Machine
Nespresso Coffee Machine
Nespresso Coffee Machine
Nespresso Coffee Machine
Nespresso Coffee Machine
Nespresso Coffee Machine
Nespresso Coffee Machine
Nespresso Coffee Machine
Nespresso Coffee Machine
Nespresso Coffee Machine
Nespresso Coffee Machine
Nespresso Coffee Machine
Nespresso Coffee Machine
Nespresso Coffee Machine
Nespresso Coffee Machine
Nespresso Coffee Machine
Nespresso Coffee Machine
Nespresso Coffee Machine
Nespresso Coffee Machine
Nespresso Coffee Machine
Nespresso Coffee Machine
Nespresso Coffee Machine
Nespresso Coffee Machine
Nespresso Coffee Machine
Nespresso Coffee Machine
Nespresso Coffee Machine
Nespresso Coffee Machine
Nespresso Coffee Machine
Nespresso Coffee Machine
Nespresso Coffee Machine
Nespresso Coffee Machine
Nespresso Coffee Machine
Nespresso Coffee Machine
Nespresso Coffee Machine
Nespresso Coffee Machine
Nespresso Coffee Machine
Nespresso Coffee Machine
Nespresso Coffee Machine
Nespresso Coffee Machine
Nespresso Coffee Machine
Nespresso Coffee Machine
Nespresso Coffee Machine
Nespresso Coffee Machine
Nespresso Coffee Machine
Nespresso Coffee Machine
Nespresso Coffee Machine
Nespresso Coffee Machine
Nespresso Coffee Machine
Nespresso Coffee Machine
Nespresso Coffee Machine
Nespresso Coffee Machine
Nespresso Coffee Machine
Nespresso Coffee Machine
Nespresso Coffee Machine
Nespresso Coffee Machine
Nespresso Coffee Machine
Nespresso Coffee Machine
Nespresso Coffee Machine
Nespresso Coffee Machine
Nespresso Coffee Machine
Nespresso Coffee Machine
Nespresso Coffee Machine
Nespresso Coffee Machine
Nespresso Coffee Machine
Nespresso Coffee Machine
Nespresso Coffee Machine
Nespresso Coffee Machine
Nespresso Coffee Machine
Nespresso Coffee Machine
Nespresso Coffee Machine
Nespresso Coffee Machine
Nespresso Coffee Machine
Nespresso Coffee Machine
Nespresso Coffee Machine
Nespresso Coffee Machine
Nespresso Coffee Machine
Nespresso Coffee Machine
Nespresso Coffee Machine
Nespresso Coffee Machine
Nespresso Coffee Machine
Nespresso Coffee Machine
Nespresso Coffee Machine
Nespresso Coffee Machine
Nespresso Coffee Machine
Nespresso Coffee Machine
Nespresso Coffee Machine
Nespresso Coffee Machine
Nespresso Coffee Machine
Nespresso Coffee Machine
Nespresso Coffee Machine
Nespresso Coffee Machine
Nespresso Coffee Machine
Nespresso Coffee Machine
Nespresso Coffee Machine
Nespresso Coffee Machine
Nespresso Coffee Machine
Nespresso Coffee Machine
Nespresso Coffee Machine
Nespresso Coffee Machine
Nespresso Coffee Machine
Nespresso Coffee Machine
Nespresso Coffee Machine
Nespresso Coffee Machine
Nespresso Coffee Machine
Nespresso Coffee Machine
Nespresso Coffee Machine
Nespresso Coffee Machine
Nespresso Coffee Machine
Nespresso Coffee Machine
Nespresso Coffee Machine
Nespresso Coffee Machine
Nespresso Coffee Machine
Nespresso Coffee Machine
Nespresso Coffee Machine
Nespresso Coffee Machine
Owner Has Pet
Owner Has Pet
Owner Has Pet
Owner Has Pet
Owner Has Pet
Owner Has Pet
Owner Has Pet
Owner Has Pet
Owner Has Pet
Owner Has Pet
Owner Has Pet
Owner Has Pet
Owner Has Pet
Owner Has Pet
Owner Has Pet
Owner Has Pet
Owner Has Pet
Owner Has Pet
Owner Has Pet
Owner Has Pet
Owner Has Pet
Owner Has Pet
Owner Has Pet
Owner Has Pet
Owner Has Pet
Owner Has Pet
Owner Has Pet
Owner Has Pet
Owner Has Pet
Owner Has Pet
Owner Has Pet
Owner Has Pet
Owner Has Pet
Owner Has Pet
Owner Has Pet
Owner Has Pet
Owner Has Pet
Owner Has Pet
Owner Has Pet
Owner Has Pet
Owner Has Pet
Owner Has Pet
Owner Has Pet
Owner Has Pet
Owner Has Pet
Owner Has Pet
Owner Has Pet
Owner Has Pet
Owner Has Pet
Owner Has Pet
Owner Has Pet
Owner Has Pet
Owner Has Pet
Owner Has Pet
Owner Has Pet
Owner Has Pet
Owner Has Pet
Owner Has Pet
Owner Has Pet
Owner Has Pet
Owner Has Pet
Owner Has Pet
Owner Has Pet
Owner Has Pet
Owner Has Pet
Owner Has Pet
Owner Has Pet
Owner Has Pet
Owner Has Pet
Owner Has Pet
Owner Has Pet
Owner Has Pet
Owner Has Pet
Owner Has Pet
Owner Has Pet
Owner Has Pet
Owner Has Pet
Owner Has Pet
Owner Has Pet
Owner Has Pet
Owner Has Pet
Owner Has Pet
Owner Has Pet
Owner Has Pet
Owner Has Pet
Owner Has Pet
Owner Has Pet
Owner Has Pet
Owner Has Pet
Owner Has Pet
Owner Has Pet
Owner Has Pet
Owner Has Pet
Owner Has Pet
Owner Has Pet
Owner Has Pet
Owner Has Pet
Owner Has Pet
Owner Has Pet
Owner Has Pet
Owner Has Pet
Owner Has Pet
Owner Has Pet
Owner Has Pet
Owner Has Pet
Owner Has Pet
Owner Has Pet
Owner Has Pet
Owner Has Pet
Owner Has Pet
Owner Has Pet
Owner Has Pet
Owner Has Pet
Owner Has Pet
Owner Has Pet
Owner Has Pet
Owner Has Pet
Owner Has Pet
Owner Has Pet
Owner Has Pet
Owner Has Pet
This splendid private residence features a large living area with a vaulted ceiling and views overlooking the pool and hot tubs. The open floor plan connects the living and dining areas to the kitchen creating an abundant and inviting space for the entire group to be together.

Beautifully furnished and decorated throughout, this home is also equipped with a large HD TV for entertainment after a full day of mountain fun. There is also a beautiful fireplace in the living area if you want a quieter night.

The iconic One Steamboat Place kitchen design has everything the chef in your group could need, including Viking appliances. You can also grill outside on the built-in Viking gas grill on the deck.

There is seating for 10 at the dining table and room to seat more at the kitchen island.

All One Steamboat Place residences feature rich colors, natural textures, and sumptuous fabrics throughout the home. The master bedroom offers a gas fireplace and en suite bath with a steam shower and Jacuzzi tub. In addition to the master, two other bedrooms have king beds with private baths. The fourth bedroom has two bunk beds, each with a twin over a full bed. There is also an additional twin day bed. The bathrooms boast premier shampoo and conditioners along with all paper products and plush towels and robes.

The home has an iMac desktop computer and high speed Internet access.

Enjoy all the Timbers Resorts signature touches throughout One Steamboat Place, including exquisite gathering areas and one of the most beautiful day spas in the West. One Steamboat Place also has a state-of-the-art fitness facility, motion studio, pool and hot tubs, family game room, and a Little Tykes playroom for the younger kids. With complimentary continental breakfast and après ski, ski valet and on-call local shuttle, the private residences at One Steamboat Place have defined the first-class experience in Steamboat.

A service fee will apply to all guests over the age of 10, paid directly to One Steamboat Place upon checkout. Fee subject to change.

Amenities such as the pool, fitness center, spa, and motion studio continue to be available with modified protocols in place to safely manage their use by appointment. At this time food and beverage service is being offered with COVID protocols observed. Service is subject to change in accordance with local regulations. On-call local shuttle is still offered with limits on occupants in place.

Your Safe Home Guarantee: All Moving Mountains homes and residences are cleaned to the highest standards following the VRMA Safe Home guidelines and using cleaning products recommended by the CDC.

2,486 Sq Ft.

CONSTRUCTION UPDATE: Colorado's mountain towns are busy with construction each summer. The Steamboat base area is under construction this summer/fall and you may find disruption from time to time. There are also interior renovations happening throughout One Steamboat Place, you can expect some disruption. Give us a call to discuss current activity as it ebbs and flows.
Amenities
Accessible
Early Checkin
Late Checkout
Location:
Twilight Peak (#502)
80487
Steamboat Springs
,
CO
United States
40° 27' 24.3756" N, 106° 48' 21.3876" W
Colorado US