Average Rating 4.75 of 5

These reviews are independently provided from TripAdvisor & Flipkey.
"Snow Paradise"
I have a tinge of misgiving as I write this review of "Chateau at Trails Edge" because I will be divulging Steamboat's best-kept rental hideaway. The house sits majestically nestled among trees and fallen snow. Despite its large square footage, there are intimate areas where guests can read or chat on their cells. Everywhere your eyes take you is a welcoming journey of new discovery and awe. Its elegant simplicity makes you feel right at home. Bonus: the Moving Mountain staff makes sure all your needs are met.
Manager Response:
Thanks for sharing the "secret"!
-SkiLuva on 02/27/2017
"Awesome Ski-In and Ski-Out Multi-Family Rental"
This past December we visited Steamboat for the first time. We stayed at the Trails Edge Lodge. To be honest, you can never be quite sure what to expect when renting a place for the first time. WITHOUT EXCEPTION, it was the nicest ski experience that we have ever had and the best ski accommodations. The house was HUGE, beautiful and had modern amenities. It was great that the property was large enough to accommodate several families, yet also private enough to enjoy downtime alone on occasion. The house was located just off the slopes and it was amazing to simply pop on our skis in the morning and ski right out to the lift. I would come back to the Trails Edge Lodge in a heartbeat. Anyone who stays at this property will be thrilled.
Manager Response:
Thanks for sharing your experiences at this wonderful home!
-Jeff Y on 02/13/2017
"Great holiday"
Excellent service and house. Great location. Perfect for our 3 families. The complimentary shuttle bus service is an excellent part of the package.Staying here is a pleasure
-AntL553 on 03/24/2015
"Excellent place for a large group"
This place exceeded all of our expectations. The pictures do not do it justice... it's much larger than the pictures suggest. The location is fantastic (it's truly ski-in, ski-out), the game rooms were a big bonus, and we loved the hot tub and sauna. I'd rent this house again in a flash!
-Ski-Dog Lydia on 02/04/2014
"Retreat"
This was our second year at the Chateau on Trails Edge. We had 22 ladies for a church retreat and it was awesome. Plenty of sleeping room, cozy places to visit, plenty of room in the dining area and the fire place was lite at all times! Of course it snowed just before we arrived so the view was beautiful as usual. Thank you for such great accommodations right here in Steamboat!
-Happy in Steamboat on 10/13/2013
"Perfect for Families"
We had a great time in Steamboat and the house was a major part of it. Each couple had their own room and all of the kids stayed in the "kids loft". They loved it and I think slept easier that way. We enjoyed making/eating meals in the open kitchen and grilling. The pool table was also another place to gather. It got a little warm a night without a/C but during the day it was fine. There is a peek-a-boo view of the valley that was probably spectacular before they built next door. Sarah at Moving Mountains was excellent and helpful on the phone. We all (19 of us)agreed we would be back!
Manager Response:
Drew - It was a pleasure having you and your family stay with us and so great to hear you all had such a great time and enjoyed the home! We look forward to having you return to Steamboat. **Now there is a direct flight from Seattle to Hayden (Steamboat) in the winter, you should come skiing next time!**

~Sarah
-A FlipKey verified reviewer on 07/09/2013
"Wonderful"
We had 18-19 people over Spring Break and we had 7 teenage boys and we all had plenty of space and the noise level was so contained because of the different levels of the house. It was a great house and we would love to stay there again.
-The King Family on 03/25/2012
"Can't wait to stay again."
A great home with lots of space for our family and friends. Beds extremely comfortable and beautiful location. The management group extremely helpful. Would definately stay here again.
-Holly on 07/06/2011
"Family Ski Trip"
We loved the house. It was perfect for a large group. We will be back.
-A FlipKey verified reviewer on 02/20/2011
"A spacious relaxed and enjoyable home."
We where a large group of adults. We enjoyed the the many separate areas of the home. Plenty of room to relax and plenty of space to be together. Good acess to the mountain and the shuttle service was very helpful.
-A FlipKey verified reviewer on 02/10/2011
"Trip of a Lifetime!!"
Words cannot explain the level of class and service that was exhibited by Moving Mountains!! The staff from moment of first contact until the time we left were nothing but professional. You can truly tell that they care about you and will go above and beyond to ensure your stay is enjoyable. The Full Service pacakge was truly unbelievable! Tony and Rual were first class! The food and service they provided are second to none. After a week stay, everyone in our group were glad to have them as our friends. What great service and staff all the way around! Highly recommend the home and Full Service package and will be staying there again for sure!
-Jerry on 01/17/2011
"Perfect Location for Corporate Retreat!"
We had a wonderful time and can't wait to return!
-Big Bear Mining Corp on 01/13/2011
"Great House!"
We loved the house. The service was great, if we called they were there or answered our question quickly. We have no complaints.
-Kenny Family on 01/12/2011
"Steamboat Ski House 2010"
This house is huge - we had 18 people but it could have held at least 24 comfortably. The place is beautiful and very convenient to get to the ski lifts - it was a ilttle tough to get back, but not impossible. They had king sized beds for all of the rooms, new Tv's for downtime. A great game room with pool table, the hot tub was huge and plenty hot. This is a great place to stay with family or friends - you can enjoy spending time together, but still enjoy some privacy. We are already planning on returning next year.
-John Kenny on 01/12/2011
"We had a wonderful family vacation!"
We had a great time. The house was perfect for all our families. No one felt crowded. We fully enjoyed the house - the pool table, the ping pong, the outside jacuzzi, and the playing in the snow. It was exactly what we all needed.
-A FlipKey verified reviewer on 04/07/2010
"Fantastic"
This is a great home for a large group. Plenty of gathering space. True ski in / ski out. Great kitchen. Home needs a little updating. Beds are a bit soft. Overall great experience. Highly recommended. Moving Mountains is very helpful and everything went smooth. I already miss the place. Vacation was too short.
-A FlipKey verified reviewer on 01/29/2010
Arrival
Max. Guests
1 night
2 nights
3 nights
4 nights
5 nights
6 nights
7 nights
8 nights
9 nights
10 nights
11 nights
12 nights
13 nights
14 nights
Wed, 2022-12-07 00:00
16
$7,944

[2]

$11,102

[3]

$14,260

[4]

$17,418

[5]

$20,576

[6]

$23,734

[7]

$26,892

[8]

Thu, 2022-12-08 00:00
16
$9,507

[9]

$12,665

[10]

$15,822

[11]

$18,980

[12]

$22,138

[13]

$25,296

[14]

Fri, 2022-12-09 00:00
16
$11,069

[15]

$14,227

[16]

$17,385

[17]

$20,543

[18]

$23,701

[19]

Sat, 2022-12-10 00:00
16
$12,632

[20]

$15,790

[21]

$18,948

[22]

$22,105

[23]

Sun, 2022-12-11 00:00
16
$12,632

[24]

$15,790

[25]

$18,948

[26]

Mon, 2022-12-12 00:00
16
$12,632

[27]

$15,790

[28]

Tue, 2022-12-13 00:00
16
$12,632

[29]

Fri, 2022-12-23 00:00
16
$24,061

[30]

Mon, 2023-01-09 00:00
16
$17,504

[31]

$21,880

[32]

Tue, 2023-01-10 00:00
16
$17,504

[33]

Sat, 2023-01-21 00:00
16
$13,690

[34]

Sun, 2023-02-05 00:00
16
$17,378

[35]

$21,723

[36]

Mon, 2023-02-06 00:00
16
$17,378

[37]

Sun, 2023-03-12 00:00
16
$24,260

[38]

$30,324

[39]

Mon, 2023-03-13 00:00
16
$24,260

[40]

Sat, 2023-03-25 00:00
16
$17,870

[41]

$22,338

[42]

$26,805

[43]

$31,273

[44]

$33,614

[45]

$35,955

[46]

$38,297

[47]

$40,638

[48]

$42,979

[49]

$45,321

[50]

$47,662

[51]

Sun, 2023-03-26 00:00
16
$13,708

[52]

$17,870

[53]

$22,338

[54]

$26,805

[55]

$29,147

[56]

$31,488

[57]

$33,829

[58]

$36,170

[59]

$38,512

[60]

$40,853

[61]

$43,194

[62]

$45,536

[63]

Mon, 2023-03-27 00:00
16
$13,708

[64]

$17,870

[65]

$22,338

[66]

$24,679

[67]

$27,020

[68]

$29,362

[69]

$31,703

[70]

$34,044

[71]

$36,385

[72]

$38,727

[73]

$41,068

[74]

$43,409

[75]

Tue, 2023-03-28 00:00
16
$13,708

[76]

$17,870

[77]

$20,212

[78]

$22,553

[79]

$24,894

[80]

$27,235

[81]

$29,577

[82]

$31,918

[83]

$34,259

[84]

$36,600

[85]

$38,942

[86]

$40,988

[87]

Wed, 2023-03-29 00:00
16
$13,708

[88]

$15,744

[89]

$18,085

[90]

$20,427

[91]

$22,768

[92]

$25,109

[93]

$27,450

[94]

$29,792

[95]

$32,133

[96]

$34,474

[97]

$36,521

[98]

$38,567

[99]

Thu, 2023-03-30 00:00
16
$11,581

[100]

$13,618

[101]

$15,959

[102]

$18,300

[103]

$20,642

[104]

$22,983

[105]

$25,324

[106]

$27,665

[107]

$30,007

[108]

$32,053

[109]

$34,100

[110]

$36,147

[111]

Fri, 2023-03-31 00:00
16
$9,455

[112]

$11,491

[113]

$13,833

[114]

$16,174

[115]

$18,515

[116]

$20,857

[117]

$23,198

[118]

$25,539

[119]

$27,586

[120]

$29,632

[121]

$31,679

[122]

$33,726

[123]

Sat, 2023-04-01 00:00
16
$7,329

[124]

$9,365

[125]

$11,706

[126]

$14,048

[127]

$16,389

[128]

$18,730

[129]

$21,072

[130]

$23,118

[131]

$25,165

[132]

$27,211

[133]

$29,258

[134]

$31,305

[135]

Sun, 2023-04-02 00:00
16
$7,329

[136]

$9,365

[137]

$11,706

[138]

$14,048

[139]

$16,389

[140]

$18,730

[141]

$20,777

[142]

$22,824

[143]

$24,870

[144]

$26,917

[145]

$28,963

[146]

$30,559

[147]

Mon, 2023-04-03 00:00
16
$7,329

[148]

$9,365

[149]

$11,706

[150]

$14,048

[151]

$16,389

[152]

$18,436

[153]

$20,482

[154]

$22,529

[155]

$24,576

[156]

$26,622

[157]

$28,218

[158]

$29,813

[159]

Tue, 2023-04-04 00:00
16
$7,329

[160]

$9,365

[161]

$11,706

[162]

$14,048

[163]

$16,094

[164]

$18,141

[165]

$20,188

[166]

$22,234

[167]

$24,281

[168]

$25,876

[169]

$27,472

[170]

$29,067

[171]

Wed, 2023-04-05 00:00
16
$7,329

[172]

$9,365

[173]

$11,706

[174]

$13,753

[175]

$15,800

[176]

$17,846

[177]

$19,893

[178]

$21,940

[179]

$23,535

[180]

$25,130

[181]

$26,726

[182]

$28,321

[183]

Thu, 2023-04-06 00:00
16
$7,329

[184]

$9,365

[185]

$11,412

[186]

$13,458

[187]

$15,505

[188]

$17,552

[189]

$19,598

[190]

$21,194

[191]

$22,789

[192]

$24,385

[193]

$25,980

[194]

$27,575

[195]

Fri, 2023-04-07 00:00
16
$7,329

[196]

$9,070

[197]

$11,117

[198]

$13,164

[199]

$15,210

[200]

$17,257

[201]

$18,852

[202]

$20,448

[203]

$22,043

[204]

$23,639

[205]

$25,234

[206]

$26,829

[207]

Sat, 2023-04-08 00:00
16
$7,034

[208]

$8,776

[209]

$10,822

[210]

$12,869

[211]

$14,916

[212]

$16,511

[213]

$18,107

[214]

$19,702

[215]

$21,297

[216]

$22,893

[217]

$24,488

[218]

$26,084

[219]

Sun, 2023-04-09 00:00
16
$6,740

[220]

$8,481

[221]

$10,528

[222]

$12,574

[223]

$14,170

[224]

$15,765

[225]

$17,361

[226]

$18,956

[227]

$20,551

[228]

$22,147

[229]

$23,742

[230]

$25,338

[231]

Mon, 2023-04-10 00:00
16
$6,445

[232]

$8,187

[233]

$10,233

[234]

$11,829

[235]

$13,424

[236]

$15,019

[237]

$16,615

[238]

$18,210

[239]

$19,806

[240]

$21,401

[241]

$22,996

[242]

$24,592

[243]

Tue, 2023-04-11 00:00
16
$6,445

[244]

$8,187

[245]

$9,782

[246]

$11,377

[247]

$12,973

[248]

$14,568

[249]

$16,164

[250]

$17,759

[251]

$19,354

[252]

$20,950

[253]

$22,545

[254]

$24,141

[255]

Wed, 2023-04-12 00:00
16
$6,445

[256]

$7,735

[257]

$9,331

[258]

$10,926

[259]

$12,522

[260]

$14,117

[261]

$15,712

[262]

$17,308

[263]

$18,903

[264]

$20,499

[265]

$22,094

[266]

$23,689

[267]

Thu, 2023-04-13 00:00
16
$5,994

[268]

$7,284

[269]

$8,879

[270]

$10,475

[271]

$12,070

[272]

$13,666

[273]

$15,261

[274]

$16,856

[275]

$18,452

[276]

$20,047

[277]

$21,643

[278]

$23,238

[279]

Fri, 2023-04-14 00:00
16
$5,542

[280]

$6,833

[281]

$8,428

[282]

$10,024

[283]

$11,619

[284]

$13,214

[285]

$14,810

[286]

$16,405

[287]

$18,001

[288]

$19,596

[289]

$21,191

[290]

$22,787

[291]

Sat, 2023-04-15 00:00
16
$5,091

[292]

$6,382

[293]

$7,977

[294]

$9,572

[295]

$11,168

[296]

$12,763

[297]

$14,359

[298]

$15,954

[299]

$17,549

[300]

$19,145

[301]

$20,740

[302]

$22,336

[303]

Sun, 2023-04-16 00:00
16
$5,091

[304]

$6,382

[305]

$7,977

[306]

$9,572

[307]

$11,168

[308]

$12,763

[309]

$14,359

[310]

$15,954

[311]

$17,549

[312]

$19,145

[313]

$20,740

[314]

$22,336

[315]

Mon, 2023-04-17 00:00
16
$5,091

[316]

$6,382

[317]

$7,977

[318]

$9,572

[319]

$11,168

[320]

$12,763

[321]

$14,359

[322]

$15,954

[323]

$17,549

[324]

$19,145

[325]

$20,740

[326]

$22,336

[327]

Tue, 2023-04-18 00:00
16
$5,091

[328]

$6,382

[329]

$7,977

[330]

$9,572

[331]

$11,168

[332]

$12,763

[333]

$14,359

[334]

$15,954

[335]

$17,549

[336]

$19,145

[337]

$20,740

[338]

$22,474

[339]

Wed, 2023-04-19 00:00
16
$5,091

[340]

$6,382

[341]

$7,977

[342]

$9,572

[343]

$11,168

[344]

$12,763

[345]

$14,359

[346]

$15,954

[347]

$17,549

[348]

$19,145

[349]

$20,878

[350]

$22,612

[351]

Thu, 2023-04-20 00:00
16
$5,091

[352]

$6,382

[353]

$7,977

[354]

$9,572

[355]

$11,168

[356]

$12,763

[357]

$14,359

[358]

$15,954

[359]

$17,549

[360]

$19,283

[361]

$21,016

[362]

$22,750

[363]

Fri, 2023-04-21 00:00
16
$5,091

[364]

$6,382

[365]

$7,977

[366]

$9,572

[367]

$11,168

[368]

$12,763

[369]

$14,359

[370]

$15,954

[371]

$17,687

[372]

$19,421

[373]

$21,154

[374]

$22,888

[375]

Sat, 2023-04-22 00:00
16
$5,091

[376]

$6,382

[377]

$7,977

[378]

$9,572

[379]

$11,168

[380]

$12,763

[381]

$14,359

[382]

$16,092

[383]

$17,825

[384]

$19,559

[385]

$21,292

[386]

$23,026

[387]

Sun, 2023-04-23 00:00
16
$5,091

[388]

$6,382

[389]

$7,977

[390]

$9,572

[391]

$11,168

[392]

$12,763

[393]

$14,497

[394]

$16,230

[395]

$17,964

[396]

$19,697

[397]

$21,430

[398]

$23,164

[399]

Mon, 2023-04-24 00:00
16
$5,091

[400]

$6,382

[401]

$7,977

[402]

$9,572

[403]

$11,168

[404]

$12,901

[405]

$14,635

[406]

$16,368

[407]

$18,102

[408]

$19,835

[409]

$21,568

[410]

$23,302

[411]

Tue, 2023-04-25 00:00
16
$5,091

[412]

$6,382

[413]

$7,977

[414]

$9,572

[415]

$11,306

[416]

$13,039

[417]

$14,773

[418]

$16,506

[419]

$18,240

[420]

$19,973

[421]

$21,706

[422]

$23,440

[423]

Wed, 2023-04-26 00:00
16
$5,091

[424]

$6,382

[425]

$7,977

[426]

$9,710

[427]

$11,444

[428]

$13,177

[429]

$14,911

[430]

$16,644

[431]

$18,378

[432]

$20,111

[433]

$21,845

[434]

$23,578

[435]

Thu, 2023-04-27 00:00
16
$5,091

[436]

$6,382

[437]

$8,115

[438]

$9,848

[439]

$11,582

[440]

$13,315

[441]

$15,049

[442]

$16,782

[443]

$18,516

[444]

$20,249

[445]

$21,983

[446]

$23,716

[447]

Fri, 2023-04-28 00:00
16
$5,091

[448]

$6,520

[449]

$8,253

[450]

$9,987

[451]

$11,720

[452]

$13,453

[453]

$15,187

[454]

$16,920

[455]

$18,654

[456]

$20,387

[457]

$22,121

[458]

$23,854

[459]

Sat, 2023-04-29 00:00
16
$5,229

[460]

$6,658

[461]

$8,391

[462]

$10,125

[463]

$11,858

[464]

$13,591

[465]

$15,325

[466]

$17,058

[467]

$18,792

[468]

$20,525

[469]

$22,259

[470]

$23,992

[471]

Sun, 2023-04-30 00:00
16
$5,367

[472]

$6,796

[473]

$8,529

[474]

$10,263

[475]

$11,996

[476]

$13,729

[477]

$15,463

[478]

$17,196

[479]

$18,930

[480]

$20,663

[481]

$22,397

[482]

$24,130

[483]

Mon, 2023-05-01 00:00
16
$5,505

[484]

$6,934

[485]

$8,667

[486]

$10,401

[487]

$12,134

[488]

$13,868

[489]

$15,601

[490]

$17,334

[491]

$19,068

[492]

$20,801

[493]

$22,535

[494]

$24,268

[495]

Tue, 2023-05-02 00:00
16
$5,505

[496]

$6,934

[497]

$8,667

[498]

$10,401

[499]

$12,134

[500]

$13,868

[501]

$15,601

[502]

$17,334

[503]

$19,068

[504]

$20,801

[505]

$22,535

[506]

$24,268

[507]

Wed, 2023-05-03 00:00
16
$5,505

[508]

$6,934

[509]

$8,667

[510]

$10,401

[511]

$12,134

[512]

$13,868

[513]

$15,601

[514]

$17,334

[515]

$19,068

[516]

$20,801

[517]

$22,535

[518]

$24,268

[519]

Thu, 2023-05-04 00:00
16
$5,505

[520]

$6,934

[521]

$8,667

[522]

$10,401

[523]

$12,134

[524]

$13,868

[525]

$15,601

[526]

$17,334

[527]

$19,068

[528]

$20,801

[529]

$22,535

[530]

$24,268

[531]

Fri, 2023-05-05 00:00
16
$5,505

[532]

$6,934

[533]

$8,667

[534]

$10,401

[535]

$12,134

[536]

$13,868

[537]

$15,601

[538]

$17,334

[539]

$19,068

[540]

$20,801

[541]

$22,535

[542]

$24,268

[543]

Sat, 2023-05-06 00:00
16
$5,505

[544]

$6,934

[545]

$8,667

[546]

$10,401

[547]

$12,134

[548]

$13,868

[549]

$15,601

[550]

$17,334

[551]

$19,068

[552]

$20,801

[553]

$22,535

[554]

$24,268

[555]

Sun, 2023-05-07 00:00
16
$5,505

[556]

$6,934

[557]

$8,667

[558]

$10,401

[559]

$12,134

[560]

$13,868

[561]

$15,601

[562]

$17,334

[563]

$19,068

[564]

$20,801

[565]

$22,535

[566]

$24,268

[567]

Mon, 2023-05-08 00:00
16
$5,505

[568]

$6,934

[569]

$8,667

[570]

$10,401

[571]

$12,134

[572]

$13,868

[573]

$15,601

[574]

$17,334

[575]

$19,068

[576]

$20,801

[577]

$22,535

[578]

$24,268

[579]

Tue, 2023-05-09 00:00
16
$5,505

[580]

$6,934

[581]

$8,667

[582]

$10,401

[583]

$12,134

[584]

$13,868

[585]

$15,601

[586]

$17,334

[587]

$19,068

[588]

$20,801

[589]

$22,535

[590]

$24,268

[591]

Wed, 2023-05-10 00:00
16
$5,505

[592]

$6,934

[593]

$8,667

[594]

$10,401

[595]

$12,134

[596]

$13,868

[597]

$15,601

[598]

$17,334

[599]

$19,068

[600]

$20,801

[601]

$22,535

[602]

$24,268

[603]

Thu, 2023-05-11 00:00
16
$5,505

[604]

$6,934

[605]

$8,667

[606]

$10,401

[607]

$12,134

[608]

$13,868

[609]

$15,601

[610]

$17,334

[611]

$19,068

[612]

$20,801

[613]

$22,535

[614]

$24,281

[615]

Fri, 2023-05-12 00:00
16
$5,505

[616]

$6,934

[617]

$8,667

[618]

$10,401

[619]

$12,134

[620]

$13,868

[621]

$15,601

[622]

$17,334

[623]

$19,068

[624]

$20,801

[625]

$22,547

[626]

$24,294

[627]

Sat, 2023-05-13 00:00
16
$5,505

[628]

$6,934

[629]

$8,667

[630]

$10,401

[631]

$12,134

[632]

$13,868

[633]

$15,601

[634]

$17,334

[635]

$19,068

[636]

$20,814

[637]

$22,560

[638]

$24,306

[639]

Sun, 2023-05-14 00:00
16
$5,505

[640]

$6,934

[641]

$8,667

[642]

$10,401

[643]

$12,134

[644]

$13,868

[645]

$15,601

[646]

$17,334

[647]

$19,081

[648]

$20,827

[649]

$22,573

[650]

$24,319

[651]

Mon, 2023-05-15 00:00
16
$5,505

[652]

$6,934

[653]

$8,667

[654]

$10,401

[655]

$12,134

[656]

$13,868

[657]

$15,601

[658]

$17,347

[659]

$19,093

[660]

$20,840

[661]

$22,586

[662]

$24,332

[663]

Tue, 2023-05-16 00:00
16
$5,505

[664]

$6,934

[665]

$8,667

[666]

$10,401

[667]

$12,134

[668]

$13,868

[669]

$15,614

[670]

$17,360

[671]

$19,106

[672]

$20,852

[673]

$22,599

[674]

$24,332

[675]

Wed, 2023-05-17 00:00
16
$5,505

[676]

$6,934

[677]

$8,667

[678]

$10,401

[679]

$12,134

[680]

$13,880

[681]

$15,626

[682]

$17,373

[683]

$19,119

[684]

$20,865

[685]

$22,599

[686]

$24,332

[687]

Thu, 2023-05-18 00:00
16
$5,505

[688]

$6,934

[689]

$8,667

[690]

$10,401

[691]

$12,147

[692]

$13,893

[693]

$15,639

[694]

$17,385

[695]

$19,132

[696]

$20,865

[697]

$22,599

[698]

$24,332

[699]

Fri, 2023-05-19 00:00
16
$5,505

[700]

$6,934

[701]

$8,667

[702]

$10,413

[703]

$12,160

[704]

$13,906

[705]

$15,652

[706]

$17,398

[707]

$19,132

[708]

$20,865

[709]

$22,599

[710]

$24,332

[711]

Sat, 2023-05-20 00:00
16
$5,505

[712]

$6,934

[713]

$8,680

[714]

$10,426

[715]

$12,172

[716]

$13,919

[717]

$15,665

[718]

$17,398

[719]

$19,132

[720]

$20,865

[721]

$22,599

[722]

$24,332

[723]

Sun, 2023-05-21 00:00
16
$5,505

[724]

$6,947

[725]

$8,693

[726]

$10,439

[727]

$12,185

[728]

$13,931

[729]

$15,665

[730]

$17,398

[731]

$19,132

[732]

$20,865

[733]

$22,599

[734]

$24,332

[735]

Mon, 2023-05-22 00:00
16
$5,518

[736]

$6,959

[737]

$8,705

[738]

$10,452

[739]

$12,198

[740]

$13,931

[741]

$15,665

[742]

$17,398

[743]

$19,132

[744]

$20,865

[745]

$22,599

[746]

$24,332

[747]

Tue, 2023-05-23 00:00
16
$5,531

[748]

$6,972

[749]

$8,718

[750]

$10,464

[751]

$12,198

[752]

$13,931

[753]

$15,665

[754]

$17,398

[755]

$19,132

[756]

$20,865

[757]

$22,599

[758]

$24,332

[759]

Wed, 2023-05-24 00:00
16
$5,544

[760]

$6,985

[761]

$8,731

[762]

$10,464

[763]

$12,198

[764]

$13,931

[765]

$15,665

[766]

$17,398

[767]

$19,132

[768]

$20,865

[769]

$22,599

[770]

$24,332

[771]

Thu, 2023-05-25 00:00
16
$5,544

[772]

$6,985

[773]

$8,718

[774]

$10,452

[775]

$12,185

[776]

$13,919

[777]

$15,652

[778]

$17,385

[779]

$19,119

[780]

$20,852

[781]

$22,586

[782]

Fri, 2023-05-26 00:00
16
$5,544

[783]

$6,972

[784]

$8,705

[785]

$10,439

[786]

$12,172

[787]

$13,906

[788]

$15,639

[789]

$17,373

[790]

$19,106

[791]

$20,840

[792]

Sat, 2023-05-27 00:00
16
$5,531

[793]

$6,959

[794]

$8,693

[795]

$10,426

[796]

$12,160

[797]

$13,893

[798]

$15,626

[799]

$17,360

[800]

$19,093

[801]

Sun, 2023-05-28 00:00
16
$5,518

[802]

$6,947

[803]

$8,680

[804]

$10,413

[805]

$12,147

[806]

$13,880

[807]

$15,614

[808]

$17,347

[809]

Mon, 2023-05-29 00:00
16
$5,505

[810]

$6,934

[811]

$8,667

[812]

$10,401

[813]

$12,134

[814]

$13,868

[815]

$15,601

[816]

Tue, 2023-05-30 00:00
16
$5,505

[817]

$6,934

[818]

$8,667

[819]

$10,401

[820]

$12,134

[821]

$13,868

[822]

Wed, 2023-05-31 00:00
16
$5,505

[823]

$6,934

[824]

$8,667

[825]

$10,401

[826]

$12,134

[827]

Thu, 2023-06-01 00:00
16
$5,505

[828]

$6,934

[829]

$8,667

[830]

$10,401

[831]

Fri, 2023-06-02 00:00
16
$5,505

[832]

$6,934

[833]

$8,667

[834]

Sat, 2023-06-03 00:00
16
$5,505

[835]

$6,934

[836]

Sun, 2023-06-04 00:00
16
$5,505

[837]

Mon, 2023-06-12 00:00
16
$6,934

[838]

$8,667

[839]

$10,799

[840]

$12,930

[841]

$15,061

[842]

$17,192

[843]

$19,324

[844]

$21,455

[845]

$23,586

[846]

$25,857

[847]

$28,127

[848]

Tue, 2023-06-13 00:00
16
$6,934

[849]

$9,065

[850]

$11,196

[851]

$13,328

[852]

$15,459

[853]

$17,590

[854]

$19,722

[855]

$21,853

[856]

$24,124

[857]

$26,394

[858]

$28,665

[859]

Wed, 2023-06-14 00:00
16
$7,332

[860]

$9,463

[861]

$11,594

[862]

$13,726

[863]

$15,857

[864]

$17,988

[865]

$20,120

[866]

$22,390

[867]

$24,661

[868]

$26,931

[869]

$29,202

[870]

Thu, 2023-06-15 00:00
16
$7,730

[871]

$9,861

[872]

$11,992

[873]

$14,123

[874]

$16,255

[875]

$18,386

[876]

$20,657

[877]

$22,927

[878]

$25,198

[879]

$27,468

[880]

$29,948

[881]

Fri, 2023-06-16 00:00
16
$8,127

[882]

$10,259

[883]

$12,390

[884]

$14,521

[885]

$16,653

[886]

$18,923

[887]

$21,194

[888]

$23,464

[889]

$25,735

[890]

$28,214

[891]

$30,693

[892]

Sat, 2023-06-17 00:00
16
$8,525

[893]

$10,657

[894]

$12,788

[895]

$14,919

[896]

$17,190

[897]

$19,460

[898]

$21,731

[899]

$24,001

[900]

$26,481

[901]

$28,960

[902]

$31,439

[903]

Sun, 2023-06-18 00:00
16
$8,525

[904]

$10,657

[905]

$12,788

[906]

$15,058

[907]

$17,329

[908]

$19,599

[909]

$21,870

[910]

$24,349

[911]

$26,829

[912]

$29,308

[913]

$31,787

[914]

Mon, 2023-06-19 00:00
16
$8,525

[915]

$10,657

[916]

$12,927

[917]

$15,198

[918]

$17,468

[919]

$19,739

[920]

$22,218

[921]

$24,697

[922]

$27,177

[923]

$29,656

[924]

$32,135

[925]

Tue, 2023-06-20 00:00
16
$8,525

[926]

$10,796

[927]

$13,066

[928]

$15,337

[929]

$17,607

[930]

$20,087

[931]

$22,566

[932]

$25,045

[933]

$27,525

[934]

$30,004

[935]

$32,483

[936]

Wed, 2023-06-21 00:00
16
$8,664

[937]

$10,935

[938]

$13,206

[939]

$15,476

[940]

$17,955

[941]

$20,435

[942]

$22,914

[943]

$25,393

[944]

$27,873

[945]

$30,352

[946]

$32,831

[947]

Thu, 2023-06-22 00:00
16
$8,804

[948]

$11,074

[949]

$13,345

[950]

$15,824

[951]

$18,303

[952]

$20,783

[953]

$23,262

[954]

$25,741

[955]

$28,221

[956]

$30,700

[957]

$33,179

[958]

Fri, 2023-06-23 00:00
16
$8,943

[959]

$11,213

[960]

$13,693

[961]

$16,172

[962]

$18,651

[963]

$21,131

[964]

$23,610

[965]

$26,089

[966]

$28,569

[967]

$31,048

[968]

$33,527

[969]

Sat, 2023-06-24 00:00
16
$9,082

[970]

$11,561

[971]

$14,041

[972]

$16,520

[973]

$18,999

[974]

$21,479

[975]

$23,958

[976]

$26,437

[977]

$28,917

[978]

$31,396

[979]

$33,875

[980]

Sun, 2023-06-25 00:00
16
$9,291

[981]

$11,770

[982]

$14,250

[983]

$16,729

[984]

$19,208

[985]

$21,687

[986]

$24,167

[987]

$26,646

[988]

$29,125

[989]

$31,605

[990]

$34,084

[991]

Mon, 2023-06-26 00:00
16
$9,500

[992]

$11,979

[993]

$14,458

[994]

$16,938

[995]

$19,417

[996]

$21,896

[997]

$24,376

[998]

$26,855

[999]

$29,334

[1000]

$31,814

[1001]

$34,119

[1002]

Tue, 2023-06-27 00:00
16
$9,708

[1003]

$12,188

[1004]

$14,667

[1005]

$17,146

[1006]

$19,626

[1007]

$22,105

[1008]

$24,584

[1009]

$27,064

[1010]

$29,543

[1011]

$31,848

[1012]

$34,154

[1013]

Wed, 2023-06-28 00:00
16
$9,917

[1014]

$12,397

[1015]

$14,876

[1016]

$17,355

[1017]

$19,835

[1018]

$22,314

[1019]

$24,793

[1020]

$27,273

[1021]

$29,578

[1022]

$31,883

[1023]

$34,188

[1024]

Thu, 2023-06-29 00:00
16
$9,917

[1025]

$12,397

[1026]

$14,876

[1027]

$17,355

[1028]

$19,835

[1029]

$22,314

[1030]

$24,793

[1031]

$27,099

[1032]

$29,404

[1033]

$31,709

[1034]

$34,014

[1035]

Fri, 2023-06-30 00:00
16
$9,917

[1036]

$12,397

[1037]

$14,876

[1038]

$17,355

[1039]

$19,835

[1040]

$22,314

[1041]

$24,619

[1042]

$26,925

[1043]

$29,230

[1044]

$31,535

[1045]

$33,840

[1046]

Sat, 2023-07-01 00:00
16
$9,917

[1047]

$12,397

[1048]

$14,876

[1049]

$17,355

[1050]

$19,835

[1051]

$22,140

[1052]

$24,445

[1053]

$26,751

[1054]

$29,056

[1055]

$31,361

[1056]

$33,666

[1057]

Sun, 2023-07-02 00:00
16
$9,917

[1058]

$12,397

[1059]

$14,876

[1060]

$17,355

[1061]

$19,661

[1062]

$21,966

[1063]

$24,271

[1064]

$26,577

[1065]

$28,882

[1066]

$31,187

[1067]

$33,840

[1068]

Mon, 2023-07-03 00:00
16
$9,917

[1069]

$12,397

[1070]

$14,876

[1071]

$17,181

[1072]

$19,487

[1073]

$21,792

[1074]

$24,097

[1075]

$26,403

[1076]

$28,708

[1077]

$31,361

[1078]

$34,014

[1079]

Tue, 2023-07-04 00:00
16
$9,917

[1080]

$12,397

[1081]

$14,702

[1082]

$17,007

[1083]

$19,313

[1084]

$21,618

[1085]

$23,923

[1086]

$26,229

[1087]

$28,882

[1088]

$31,535

[1089]

$34,188

[1090]

Wed, 2023-07-05 00:00
16
$9,917

[1091]

$12,223

[1092]

$14,528

[1093]

$16,833

[1094]

$19,139

[1095]

$21,444

[1096]

$23,749

[1097]

$26,403

[1098]

$29,056

[1099]

$31,709

[1100]

$34,362

[1101]

Thu, 2023-07-06 00:00
16
$9,743

[1102]

$12,049

[1103]

$14,354

[1104]

$16,659

[1105]

$18,965

[1106]

$21,270

[1107]

$23,923

[1108]

$26,577

[1109]

$29,230

[1110]

$31,883

[1111]

$34,536

[1112]

Fri, 2023-07-07 00:00
16
$9,569

[1113]

$11,875

[1114]

$14,180

[1115]

$16,485

[1116]

$18,791

[1117]

$21,444

[1118]

$24,097

[1119]

$26,751

[1120]

$29,404

[1121]

$32,057

[1122]

$34,710

[1123]

Sat, 2023-07-08 00:00
16
$9,395

[1124]

$11,701

[1125]

$14,006

[1126]

$16,311

[1127]

$18,965

[1128]

$21,618

[1129]

$24,271

[1130]

$26,925

[1131]

$29,578

[1132]

$32,231

[1133]

$34,884

[1134]

Sun, 2023-07-09 00:00
16
$9,221

[1135]

$11,527

[1136]

$13,832

[1137]

$16,485

[1138]

$19,139

[1139]

$21,792

[1140]

$24,445

[1141]

$27,099

[1142]

$29,752

[1143]

$32,405

[1144]

$34,884

[1145]

Mon, 2023-07-10 00:00
16
$9,221

[1146]

$11,527

[1147]

$14,180

[1148]

$16,833

[1149]

$19,487

[1150]

$22,140

[1151]

$24,793

[1152]

$27,447

[1153]

$30,100

[1154]

$32,579

[1155]

Tue, 2023-07-11 00:00
16
$9,221

[1156]

$11,875

[1157]

$14,528

[1158]

$17,181

[1159]

$19,835

[1160]

$22,488

[1161]

$25,141

[1162]

$27,795

[1163]

$30,274

[1164]

Wed, 2023-07-12 00:00
16
$9,569

[1165]

$12,223

[1166]

$14,876

[1167]

$17,529

[1168]

$20,183

[1169]

$22,836

[1170]

$25,489

[1171]

$27,969

[1172]

Thu, 2023-07-13 00:00
16
$9,917

[1173]

$12,571

[1174]

$15,224

[1175]

$17,877

[1176]

$20,531

[1177]

$23,184

[1178]

$25,663

[1179]

Fri, 2023-07-14 00:00
16
$10,265

[1180]

$12,919

[1181]

$15,572

[1182]

$18,225

[1183]

$20,879

[1184]

$23,358

[1185]

Sat, 2023-07-15 00:00
16
$10,613

[1186]

$13,267

[1187]

$15,920

[1188]

$18,573

[1189]

$21,053

[1190]

Sun, 2023-07-16 00:00
16
$10,613

[1191]

$13,267

[1192]

$15,920

[1193]

$18,399

[1194]

Mon, 2023-07-17 00:00
16
$10,613

[1195]

$13,267

[1196]

$15,746

[1197]

Tue, 2023-07-18 00:00
16
$10,613

[1198]

$13,093

[1199]

Wed, 2023-07-19 00:00
16
$10,439

[1200]

Sat, 2023-07-29 00:00
16
$9,569

[1201]

$11,962

[1202]

$14,354

[1203]

$16,746

[1204]

$19,052

[1205]

$21,357

[1206]

$23,662

[1207]

$25,968

[1208]

$28,273

[1209]

$30,578

[1210]

$32,883

[1211]

Sun, 2023-07-30 00:00
16
$9,569

[1212]

$11,962

[1213]

$14,354

[1214]

$16,659

[1215]

$18,965

[1216]

$21,270

[1217]

$23,575

[1218]

$25,881

[1219]

$28,186

[1220]

$30,491

[1221]

$32,622

[1222]

Mon, 2023-07-31 00:00
16
$9,569

[1223]

$11,962

[1224]

$14,267

[1225]

$16,572

[1226]

$18,878

[1227]

$21,183

[1228]

$23,488

[1229]

$25,794

[1230]

$28,099

[1231]

$30,230

[1232]

$32,361

[1233]

Tue, 2023-08-01 00:00
16
$9,569

[1234]

$11,875

[1235]

$14,180

[1236]

$16,485

[1237]

$18,791

[1238]

$21,096

[1239]

$23,401

[1240]

$25,707

[1241]

$27,838

[1242]

$29,969

[1243]

$32,100

[1244]

Wed, 2023-08-02 00:00
16
$9,482

[1245]

$11,788

[1246]

$14,093

[1247]

$16,398

[1248]

$18,704

[1249]

$21,009

[1250]

$23,314

[1251]

$25,446

[1252]

$27,577

[1253]

$29,708

[1254]

$31,839

[1255]

Thu, 2023-08-03 00:00
16
$9,395

[1256]

$11,701

[1257]

$14,006

[1258]

$16,311

[1259]

$18,617

[1260]

$20,922

[1261]

$23,053

[1262]

$25,185

[1263]

$27,316

[1264]

$29,447

[1265]

$31,578

[1266]

Fri, 2023-08-04 00:00
16
$9,308

[1267]

$11,614

[1268]

$13,919

[1269]

$16,224

[1270]

$18,530

[1271]

$20,661

[1272]

$22,792

[1273]

$24,924

[1274]

$27,055

[1275]

$29,186

[1276]

$31,317

[1277]

Sat, 2023-08-05 00:00
16
$9,221

[1278]

$11,527

[1279]

$13,832

[1280]

$16,137

[1281]

$18,269

[1282]

$20,400

[1283]

$22,531

[1284]

$24,663

[1285]

$26,794

[1286]

$28,925

[1287]

$31,056

[1288]

Sun, 2023-08-06 00:00
16
$9,221

[1289]

$11,527

[1290]

$13,832

[1291]

$15,963

[1292]

$18,095

[1293]

$20,226

[1294]

$22,357

[1295]

$24,489

[1296]

$26,620

[1297]

$28,751

[1298]

$30,568

[1299]

Mon, 2023-08-07 00:00
16
$9,221

[1300]

$11,527

[1301]

$13,658

[1302]

$15,789

[1303]

$17,921

[1304]

$20,052

[1305]

$22,183

[1306]

$24,315

[1307]

$26,446

[1308]

$28,263

[1309]

$30,080

[1310]

Tue, 2023-08-08 00:00
16
$9,221

[1311]

$11,353

[1312]

$13,484

[1313]

$15,615

[1314]

$17,747

[1315]

$19,878

[1316]

$22,009

[1317]

$24,141

[1318]

$25,957

[1319]

$27,774

[1320]

$29,591

[1321]

Wed, 2023-08-09 00:00
16
$9,047

[1322]

$11,179

[1323]

$13,310

[1324]

$15,441

[1325]

$17,573

[1326]

$19,704

[1327]

$21,835

[1328]

$23,652

[1329]

$25,469

[1330]

$27,286

[1331]

$29,103

[1332]

Thu, 2023-08-10 00:00
16
$8,873

[1333]

$11,005

[1334]

$13,136

[1335]

$15,267

[1336]

$17,399

[1337]

$19,530

[1338]

$21,347

[1339]

$23,164

[1340]

$24,981

[1341]

$26,798

[1342]

$28,615

[1343]

Fri, 2023-08-11 00:00
16
$8,699

[1344]

$10,831

[1345]

$12,962

[1346]

$15,093

[1347]

$17,225

[1348]

$19,042

[1349]

$20,858

[1350]

$22,675

[1351]

$24,492

[1352]

$26,309

[1353]

$28,126

[1354]

Sat, 2023-08-12 00:00
16
$8,525

[1355]

$10,657

[1356]

$12,788

[1357]

$14,919

[1358]

$16,736

[1359]

$18,553

[1360]

$20,370

[1361]

$22,187

[1362]

$24,004

[1363]

$25,821

[1364]

$27,638

[1365]

Sun, 2023-08-13 00:00
16
$8,525

[1366]

$10,657

[1367]

$12,788

[1368]

$14,605

[1369]

$16,422

[1370]

$18,239

[1371]

$20,056

[1372]

$21,873

[1373]

$23,690

[1374]

$25,507

[1375]

$27,289

[1376]

Mon, 2023-08-14 00:00
16
$8,525

[1377]

$10,657

[1378]

$12,474

[1379]

$14,291

[1380]

$16,107

[1381]

$17,924

[1382]

$19,741

[1383]

$21,558

[1384]

$23,375

[1385]

$25,157

[1386]

$26,940

[1387]

Tue, 2023-08-15 00:00
16
$8,525

[1388]

$10,342

[1389]

$12,159

[1390]

$13,976

[1391]

$15,793

[1392]

$17,610

[1393]

$19,427

[1394]

$21,244

[1395]

$23,026

[1396]

$24,808

[1397]

$26,590

[1398]

Wed, 2023-08-16 00:00
16
$6,699

[1399]

$8,211

[1400]

$10,028

[1401]

$11,845

[1402]

$13,662

[1403]

$15,479

[1404]

$17,296

[1405]

$19,113

[1406]

$20,895

[1407]

$22,677

[1408]

$24,459

[1409]

$26,241

[1410]

Thu, 2023-08-17 00:00
16
$6,385

[1411]

$7,897

[1412]

$9,714

[1413]

$11,530

[1414]

$13,347

[1415]

$15,164

[1416]

$16,981

[1417]

$18,764

[1418]

$20,546

[1419]

$22,328

[1420]

$24,110

[1421]

$25,892

[1422]

Fri, 2023-08-18 00:00
16
$6,070

[1423]

$7,582

[1424]

$9,399

[1425]

$11,216

[1426]

$13,033

[1427]

$14,850

[1428]

$16,632

[1429]

$18,414

[1430]

$20,197

[1431]

$21,979

[1432]

$23,761

[1433]

$25,718

[1434]

Sat, 2023-08-19 00:00
16
$5,756

[1435]

$7,268

[1436]

$9,085

[1437]

$10,902

[1438]

$12,719

[1439]

$14,501

[1440]

$16,283

[1441]

$18,065

[1442]

$19,847

[1443]

$21,630

[1444]

$23,587

[1445]

$25,544

[1446]

Sun, 2023-08-20 00:00
16
$5,756

[1447]

$7,268

[1448]

$9,085

[1449]

$10,902

[1450]

$12,684

[1451]

$14,466

[1452]

$16,248

[1453]

$18,030

[1454]

$19,813

[1455]

$21,770

[1456]

$23,727

[1457]

$25,685

[1458]

Mon, 2023-08-21 00:00
16
$5,756

[1459]

$7,268

[1460]

$9,085

[1461]

$10,867

[1462]

$12,649

[1463]

$14,431

[1464]

$16,213

[1465]

$17,996

[1466]

$19,953

[1467]

$21,910

[1468]

$23,868

[1469]

$25,825

[1470]

Tue, 2023-08-22 00:00
16
$5,756

[1471]

$7,268

[1472]

$9,050

[1473]

$10,832

[1474]

$12,614

[1475]

$14,396

[1476]

$16,179

[1477]

$18,136

[1478]

$20,093

[1479]

$22,051

[1480]

$24,008

[1481]

$25,965

[1482]

Wed, 2023-08-23 00:00
16
$5,756

[1483]

$7,233

[1484]

$9,015

[1485]

$10,797

[1486]

$12,580

[1487]

$14,362

[1488]

$16,319

[1489]

$18,276

[1490]

$20,234

[1491]

$22,191

[1492]

$24,148

[1493]

$26,106

[1494]

Thu, 2023-08-24 00:00
16
$5,721

[1495]

$7,198

[1496]

$8,980

[1497]

$10,763

[1498]

$12,545

[1499]

$14,502

[1500]

$16,459

[1501]

$18,417

[1502]

$20,374

[1503]

$22,331

[1504]

$24,289

[1505]

$26,246

[1506]

Fri, 2023-08-25 00:00
16
$5,686

[1507]

$7,163

[1508]

$8,946

[1509]

$10,728

[1510]

$12,685

[1511]

$14,642

[1512]

$16,600

[1513]

$18,557

[1514]

$20,514

[1515]

$22,472

[1516]

$24,429

[1517]

$26,246

[1518]

Sat, 2023-08-26 00:00
16
$5,651

[1519]

$7,129

[1520]

$8,911

[1521]

$10,868

[1522]

$12,825

[1523]

$14,783

[1524]

$16,740

[1525]

$18,697

[1526]

$20,655

[1527]

$22,612

[1528]

$24,429

[1529]

$26,246

[1530]

Sun, 2023-08-27 00:00
16
$5,651

[1531]

$7,129

[1532]

$9,086

[1533]

$11,043

[1534]

$13,001

[1535]

$14,958

[1536]

$16,915

[1537]

$18,873

[1538]

$20,830

[1539]

$22,647

[1540]

$24,464

[1541]

$26,281

[1542]

Mon, 2023-08-28 00:00
16
$5,651

[1543]

$7,304

[1544]

$9,261

[1545]

$11,218

[1546]

$13,176

[1547]

$15,133

[1548]

$17,090

[1549]

$19,048

[1550]

$20,865

[1551]

$22,682

[1552]

$24,499

[1553]

$26,316

[1554]

Tue, 2023-08-29 00:00
16
$5,827

[1555]

$7,479

[1556]

$9,436

[1557]

$11,394

[1558]

$13,351

[1559]

$15,308

[1560]

$17,266

[1561]

$19,083

[1562]

$20,899

[1563]

$22,716

[1564]

$24,533

[1565]

$26,350

[1566]

Wed, 2023-08-30 00:00
16
$6,002

[1567]

$7,654

[1568]

$9,611

[1569]

$11,569

[1570]

$13,526

[1571]

$15,483

[1572]

$17,300

[1573]

$19,117

[1574]

$20,934

[1575]

$22,751

[1576]

$24,568

[1577]

$26,385

[1578]

Thu, 2023-08-31 00:00
16
$6,177

[1579]

$7,829

[1580]

$9,787

[1581]

$11,744

[1582]

$13,701

[1583]

$15,518

[1584]

$17,335

[1585]

$19,152

[1586]

$20,969

[1587]

$22,786

[1588]

$24,603

[1589]

$26,420

[1590]

Fri, 2023-09-01 00:00
16
$6,177

[1591]

$7,829

[1592]

$9,787

[1593]

$11,744

[1594]

$13,561

[1595]

$15,378

[1596]

$17,195

[1597]

$19,012

[1598]

$20,829

[1599]

$22,646

[1600]

$24,463

[1601]

$26,280

[1602]

Sat, 2023-09-02 00:00
16
$6,177

[1603]

$7,829

[1604]

$9,787

[1605]

$11,604

[1606]

$13,421

[1607]

$15,237

[1608]

$17,054

[1609]

$18,871

[1610]

$20,688

[1611]

$22,505

[1612]

$24,322

[1613]

$26,139

[1614]

Sun, 2023-09-03 00:00
16
$6,177

[1615]

$7,829

[1616]

$9,646

[1617]

$11,463

[1618]

$13,280

[1619]

$15,097

[1620]

$16,914

[1621]

$18,731

[1622]

$20,548

[1623]

$22,365

[1624]

$24,182

[1625]

$25,915

[1626]

Mon, 2023-09-04 00:00
16
$6,177

[1627]

$7,689

[1628]

$9,506

[1629]

$11,323

[1630]

$13,140

[1631]

$14,957

[1632]

$16,774

[1633]

$18,591

[1634]

$20,408

[1635]

$22,225

[1636]

$23,958

[1637]

$25,691

[1638]

Tue, 2023-09-05 00:00
16
$6,037

[1639]

$7,549

[1640]

$9,366

[1641]

$11,182

[1642]

$12,999

[1643]

$14,816

[1644]

$16,633

[1645]

$18,450

[1646]

$20,267

[1647]

$22,001

[1648]

$23,734

[1649]

$25,468

[1650]

Wed, 2023-09-06 00:00
16
$5,896

[1651]

$7,408

[1652]

$9,225

[1653]

$11,042

[1654]

$12,859

[1655]

$14,676

[1656]

$16,493

[1657]

$18,310

[1658]

$20,043

[1659]

$21,777

[1660]

$23,510

[1661]

$25,244

[1662]

Thu, 2023-09-07 00:00
16
$5,756

[1663]

$7,268

[1664]

$9,085

[1665]

$10,902

[1666]

$12,719

[1667]

$14,536

[1668]

$16,353

[1669]

$18,086

[1670]

$19,820

[1671]

$21,553

[1672]

$23,286

[1673]

$25,020

[1674]

Fri, 2023-09-08 00:00
16
$5,756

[1675]

$7,268

[1676]

$9,085

[1677]

$10,902

[1678]

$12,719

[1679]

$14,536

[1680]

$16,269

[1681]

$18,003

[1682]

$19,736

[1683]

$21,469

[1684]

$23,203

[1685]

$24,936

[1686]

Sat, 2023-09-09 00:00
16
$5,756

[1687]

$7,268

[1688]

$9,085

[1689]

$10,902

[1690]

$12,719

[1691]

$14,452

[1692]

$16,186

[1693]

$17,919

[1694]

$19,652

[1695]

$21,386

[1696]

$23,119

[1697]

Sun, 2023-09-10 00:00
16
$5,756

[1698]

$7,268

[1699]

$9,085

[1700]

$10,902

[1701]

$12,635

[1702]

$14,369

[1703]

$16,102

[1704]

$17,836

[1705]

$19,569

[1706]

$21,302

[1707]

Mon, 2023-09-11 00:00
16
$5,756

[1708]

$7,268

[1709]

$9,085

[1710]

$10,818

[1711]

$12,552

[1712]

$14,285

[1713]

$16,019

[1714]

$17,752

[1715]

$19,485

[1716]

Tue, 2023-09-12 00:00
16
$5,756

[1717]

$7,268

[1718]

$9,001

[1719]

$10,735

[1720]

$12,468

[1721]

$14,202

[1722]

$15,935

[1723]

$17,668

[1724]

Wed, 2023-09-13 00:00
16
$5,756

[1725]

$7,184

[1726]

$8,918

[1727]

$10,651

[1728]

$12,385

[1729]

$14,118

[1730]

$15,852

[1731]

Thu, 2023-09-14 00:00
16
$5,672

[1732]

$7,101

[1733]

$8,834

[1734]

$10,568

[1735]

$12,301

[1736]

$14,035

[1737]

Fri, 2023-09-15 00:00
16
$5,589

[1738]

$7,017

[1739]

$8,751

[1740]

$10,484

[1741]

$12,218

[1742]

Sat, 2023-09-16 00:00
16
$5,505

[1743]

$6,934

[1744]

$8,667

[1745]

$10,401

[1746]

Sun, 2023-09-17 00:00
16
$5,505

[1747]

$6,934

[1748]

$8,667

[1749]

Mon, 2023-09-18 00:00
16
$5,505

[1750]

$6,934

[1751]

Tue, 2023-09-19 00:00
16
$5,505

[1752]

Mon, 2023-09-25 00:00
16
$5,505

[1753]

$6,934

[1754]

$8,667

[1755]

$10,401

[1756]

$12,134

[1757]

$13,868

[1758]

$15,601

[1759]

$17,334

[1760]

$19,068

[1761]

$20,801

[1762]

$22,535

[1763]

$24,268

[1764]

Tue, 2023-09-26 00:00
16
$5,505

[1765]

$6,934

[1766]

$8,667

[1767]

$10,401

[1768]

$12,134

[1769]

$13,868

[1770]

$15,601

[1771]

$17,334

[1772]

$19,068

[1773]

$20,801

[1774]

$22,535

[1775]

$24,268

[1776]

Wed, 2023-09-27 00:00
16
$5,505

[1777]

$6,934

[1778]

$8,667

[1779]

$10,401

[1780]

$12,134

[1781]

$13,868

[1782]

$15,601

[1783]

$17,334

[1784]

$19,068

[1785]

$20,801

[1786]

$22,535

[1787]

$24,268

[1788]

Thu, 2023-09-28 00:00
16
$5,505

[1789]

$6,934

[1790]

$8,667

[1791]

$10,401

[1792]

$12,134

[1793]

$13,868

[1794]

$15,601

[1795]

$17,334

[1796]

$19,068

[1797]

$20,801

[1798]

$22,535

[1799]

$24,268

[1800]

Fri, 2023-09-29 00:00
16
$5,505

[1801]

$6,934

[1802]

$8,667

[1803]

$10,401

[1804]

$12,134

[1805]

$13,868

[1806]

$15,601

[1807]

$17,334

[1808]

$19,068

[1809]

$20,801

[1810]

$22,535

[1811]

$24,268

[1812]

Sat, 2023-09-30 00:00
16
$5,505

[1813]

$6,934

[1814]

$8,667

[1815]

$10,401

[1816]

$12,134

[1817]

$13,868

[1818]

$15,601

[1819]

$17,334

[1820]

$19,068

[1821]

$20,801

[1822]

$22,535

[1823]

$24,268

[1824]

Sun, 2023-10-01 00:00
16
$5,505

[1825]

$6,934

[1826]

$8,667

[1827]

$10,401

[1828]

$12,134

[1829]

$13,868

[1830]

$15,601

[1831]

$17,334

[1832]

$19,068

[1833]

$20,801

[1834]

$22,535

[1835]

$24,268

[1836]

Mon, 2023-10-02 00:00
16
$5,505

[1837]

$6,934

[1838]

$8,667

[1839]

$10,401

[1840]

$12,134

[1841]

$13,868

[1842]

$15,601

[1843]

$17,334

[1844]

$19,068

[1845]

$20,801

[1846]

$22,535

[1847]

$24,268

[1848]

Tue, 2023-10-03 00:00
16
$5,505

[1849]

$6,934

[1850]

$8,667

[1851]

$10,401

[1852]

$12,134

[1853]

$13,868

[1854]

$15,601

[1855]

$17,334

[1856]

$19,068

[1857]

$20,801

[1858]

$22,535

[1859]

$24,268

[1860]

Wed, 2023-10-04 00:00
16
$5,505

[1861]

$6,934

[1862]

$8,667

[1863]

$10,401

[1864]

$12,134

[1865]

$13,868

[1866]

$15,601

[1867]

$17,334

[1868]

$19,068

[1869]

$20,801

[1870]

$22,535

[1871]

$24,268

[1872]

Thu, 2023-10-05 00:00
16
$5,505

[1873]

$6,934

[1874]

$8,667

[1875]

$10,401

[1876]

$12,134

[1877]

$13,868

[1878]

$15,601

[1879]

$17,334

[1880]

$19,068

[1881]

$20,801

[1882]

$22,535

[1883]

$24,268

[1884]

Fri, 2023-10-06 00:00
16
$5,505

[1885]

$6,934

[1886]

$8,667

[1887]

$10,401

[1888]

$12,134

[1889]

$13,868

[1890]

$15,601

[1891]

$17,334

[1892]

$19,068

[1893]

$20,801

[1894]

$22,535

[1895]

$24,268

[1896]

Sat, 2023-10-07 00:00
16
$5,505

[1897]

$6,934

[1898]

$8,667

[1899]

$10,401

[1900]

$12,134

[1901]

$13,868

[1902]

$15,601

[1903]

$17,334

[1904]

$19,068

[1905]

$20,801

[1906]

$22,535

[1907]

$24,268

[1908]

Sun, 2023-10-08 00:00
16
$5,505

[1909]

$6,934

[1910]

$8,667

[1911]

$10,401

[1912]

$12,134

[1913]

$13,868

[1914]

$15,601

[1915]

$17,334

[1916]

$19,068

[1917]

$20,801

[1918]

$22,535

[1919]

$24,268

[1920]

Mon, 2023-10-09 00:00
16
$5,505

[1921]

$6,934

[1922]

$8,667

[1923]

$10,401

[1924]

$12,134

[1925]

$13,868

[1926]

$15,601

[1927]

$17,334

[1928]

$19,068

[1929]

$20,801

[1930]

$22,535

[1931]

$24,268

[1932]

Tue, 2023-10-10 00:00
16
$5,505

[1933]

$6,934

[1934]

$8,667

[1935]

$10,401

[1936]

$12,134

[1937]

$13,868

[1938]

$15,601

[1939]

$17,334

[1940]

$19,068

[1941]

$20,801

[1942]

$22,535

[1943]

$24,268

[1944]

Wed, 2023-10-11 00:00
16
$5,505

[1945]

$6,934

[1946]

$8,667

[1947]

$10,401

[1948]

$12,134

[1949]

$13,868

[1950]

$15,601

[1951]

$17,334

[1952]

$19,068

[1953]

$20,801

[1954]

$22,535

[1955]

$24,268

[1956]

Thu, 2023-10-12 00:00
16
$5,505

[1957]

$6,934

[1958]

$8,667

[1959]

$10,401

[1960]

$12,134

[1961]

$13,868

[1962]

$15,601

[1963]

$17,334

[1964]

$19,068

[1965]

$20,801

[1966]

$22,535

[1967]

$24,268

[1968]

Fri, 2023-10-13 00:00
16
$5,505

[1969]

$6,934

[1970]

$8,667

[1971]

$10,401

[1972]

$12,134

[1973]

$13,868

[1974]

$15,601

[1975]

$17,334

[1976]

$19,068

[1977]

$20,801

[1978]

$22,535

[1979]

$24,268

[1980]

Sat, 2023-10-14 00:00
16
$5,505

[1981]

$6,934

[1982]

$8,667

[1983]

$10,401

[1984]

$12,134

[1985]

$13,868

[1986]

$15,601

[1987]

$17,334

[1988]

$19,068

[1989]

$20,801

[1990]

$22,535

[1991]

$24,268

[1992]

Sun, 2023-10-15 00:00
16
$5,505

[1993]

$6,934

[1994]

$8,667

[1995]

$10,401

[1996]

$12,134

[1997]

$13,868

[1998]

$15,601

[1999]

$17,334

[2000]

$19,068

[2001]

$20,801

[2002]

$22,535

[2003]

$24,268

[2004]

Mon, 2023-10-16 00:00
16
$5,505

[2005]

$6,934

[2006]

$8,667

[2007]

$10,401

[2008]

$12,134

[2009]

$13,868

[2010]

$15,601

[2011]

$17,334

[2012]

$19,068

[2013]

$20,801

[2014]

$22,535

[2015]

$24,268

[2016]

Tue, 2023-10-17 00:00
16
$5,505

[2017]

$6,934

[2018]

$8,667

[2019]

$10,401

[2020]

$12,134

[2021]

$13,868

[2022]

$15,601

[2023]

$17,334

[2024]

$19,068

[2025]

$20,801

[2026]

$22,535

[2027]

$24,268

[2028]

Wed, 2023-10-18 00:00
16
$5,505

[2029]

$6,934

[2030]

$8,667

[2031]

$10,401

[2032]

$12,134

[2033]

$13,868

[2034]

$15,601

[2035]

$17,334

[2036]

$19,068

[2037]

$20,801

[2038]

$22,535

[2039]

$24,268

[2040]

Thu, 2023-10-19 00:00
16
$5,505

[2041]

$6,934

[2042]

$8,667

[2043]

$10,401

[2044]

$12,134

[2045]

$13,868

[2046]

$15,601

[2047]

$17,334

[2048]

$19,068

[2049]

$20,801

[2050]

$22,535

[2051]

$25,845

[2052]

Fri, 2023-10-20 00:00
16
$5,505

[2053]

$6,934

[2054]

$8,667

[2055]

$10,401

[2056]

$12,134

[2057]

$13,868

[2058]

$15,601

[2059]

$17,334

[2060]

$19,068

[2061]

$20,801

[2062]

$24,111

[2063]

$27,421

[2064]

Sat, 2023-10-21 00:00
16
$5,505

[2065]

$6,934

[2066]

$8,667

[2067]

$10,401

[2068]

$12,134

[2069]

$13,868

[2070]

$15,601

[2071]

$17,334

[2072]

$19,068

[2073]

$22,378

[2074]

$25,688

[2075]

$28,997

[2076]

Sun, 2023-10-22 00:00
16
$5,505

[2077]

$6,934

[2078]

$8,667

[2079]

$10,401

[2080]

$12,134

[2081]

$13,868

[2082]

$15,601

[2083]

$17,334

[2084]

$20,644

[2085]

$23,954

[2086]

$27,264

[2087]

$30,574

[2088]

Mon, 2023-10-23 00:00
16
$5,505

[2089]

$6,934

[2090]

$8,667

[2091]

$10,401

[2092]

$12,134

[2093]

$13,868

[2094]

$15,601

[2095]

$18,911

[2096]

$22,221

[2097]

$25,531

[2098]

$28,840

[2099]

$32,150

[2100]

Tue, 2023-10-24 00:00
16
$5,505

[2101]

$6,934

[2102]

$8,667

[2103]

$10,401

[2104]

$12,134

[2105]

$13,868

[2106]

$17,177

[2107]

$20,487

[2108]

$23,797

[2109]

$27,107

[2110]

$30,417

[2111]

$33,727

[2112]

Wed, 2023-10-25 00:00
16
$5,505

[2113]

$6,934

[2114]

$8,667

[2115]

$10,401

[2116]

$12,134

[2117]

$15,444

[2118]

$18,754

[2119]

$22,064

[2120]

$25,374

[2121]

$28,683

[2122]

$31,993

[2123]

$35,303

[2124]

Thu, 2023-10-26 00:00
16
$5,505

[2125]

$6,934

[2126]

$8,667

[2127]

$10,401

[2128]

$13,711

[2129]

$17,020

[2130]

$20,330

[2131]

$23,640

[2132]

$26,950

[2133]

$30,260

[2134]

$33,570

[2135]

$36,880

[2136]

Fri, 2023-10-27 00:00
16
$5,505

[2137]

$6,934

[2138]

$8,667

[2139]

$11,977

[2140]

$15,287

[2141]

$18,597

[2142]

$21,907

[2143]

$25,217

[2144]

$28,526

[2145]

$31,836

[2146]

$35,146

[2147]

$38,456

[2148]

Sat, 2023-10-28 00:00
16
$5,505

[2149]

$6,934

[2150]

$10,244

[2151]

$13,554

[2152]

$16,863

[2153]

$20,173

[2154]

$23,483

[2155]

$26,793

[2156]

$30,103

[2157]

$33,413

[2158]

$36,723

[2159]

$40,033

[2160]

Sun, 2023-10-29 00:00
16
$5,505

[2161]

$8,510

[2162]

$11,820

[2163]

$15,130

[2164]

$18,440

[2165]

$21,750

[2166]

$25,060

[2167]

$28,369

[2168]

$31,679

[2169]

$34,989

[2170]

$38,299

[2171]

$41,609

[2172]

Mon, 2023-10-30 00:00
16
$7,082

[2173]

$10,087

[2174]

$13,397

[2175]

$16,706

[2176]

$20,016

[2177]

$23,326

[2178]

$26,636

[2179]

$29,946

[2180]

$33,256

[2181]

$36,566

[2182]

$39,876

[2183]

$43,185

[2184]

Tue, 2023-10-31 00:00
16
$8,658

[2185]

$11,663

[2186]

$14,973

[2187]

$18,283

[2188]

$21,593

[2189]

$24,903

[2190]

$28,212

[2191]

$31,522

[2192]

$34,832

[2193]

$38,142

[2194]

$41,452

[2195]

$44,762

[2196]

Wed, 2023-11-01 00:00
16
$13,240

[2197]

$16,549

[2198]

$19,859

[2199]

$23,169

[2200]

$26,479

[2201]

$29,789

[2202]

$33,099

[2203]

$36,409

[2204]

$39,719

[2205]

$43,028

[2206]

$46,338

[2207]

Thu, 2023-11-02 00:00
16
$13,240

[2208]

$16,549

[2209]

$19,859

[2210]

$23,169

[2211]

$26,479

[2212]

$29,789

[2213]

$33,099

[2214]

$36,409

[2215]

$39,719

[2216]

$43,028

[2217]

$46,338

[2218]

Fri, 2023-11-03 00:00
16
$13,240

[2219]

$16,549

[2220]

$19,859

[2221]

$23,169

[2222]

$26,479

[2223]

$29,789

[2224]

$33,099

[2225]

$36,409

[2226]

$39,719

[2227]

$43,028

[2228]

$46,338

[2229]

Sat, 2023-11-04 00:00
16
$13,240

[2230]

$16,549

[2231]

$19,859

[2232]

$23,169

[2233]

$26,479

[2234]

$29,789

[2235]

$33,099

[2236]

$36,409

[2237]

$39,719

[2238]

$43,028

[2239]

$46,338

[2240]

Sun, 2023-11-05 00:00
16
$13,240

[2241]

$16,549

[2242]

$19,859

[2243]

$23,169

[2244]

$26,479

[2245]

$29,789

[2246]

$33,099

[2247]

$36,409

[2248]

$39,719

[2249]

$43,028

[2250]

$46,338

[2251]

Mon, 2023-11-06 00:00
16
$13,240

[2252]

$16,549

[2253]

$19,859

[2254]

$23,169

[2255]

$26,479

[2256]

$29,789

[2257]

$33,099

[2258]

$36,409

[2259]

$39,719

[2260]

$43,028

[2261]

$46,338

[2262]

Tue, 2023-11-07 00:00
16
$13,240

[2263]

$16,549

[2264]

$19,859

[2265]

$23,169

[2266]

$26,479

[2267]

$29,789

[2268]

$33,099

[2269]

$36,409

[2270]

$39,719

[2271]

$43,028

[2272]

$46,338

[2273]

Wed, 2023-11-08 00:00
16
$13,240

[2274]

$16,549

[2275]

$19,859

[2276]

$23,169

[2277]

$26,479

[2278]

$29,789

[2279]

$33,099

[2280]

$36,409

[2281]

$39,719

[2282]

$43,028

[2283]

$46,338

[2284]

Thu, 2023-11-09 00:00
16
$13,240

[2285]

$16,549

[2286]

$19,859

[2287]

$23,169

[2288]

$26,479

[2289]

$29,789

[2290]

$33,099

[2291]

$36,409

[2292]

$39,719

[2293]

$43,028

[2294]

$46,338

[2295]

Fri, 2023-11-10 00:00
16
$13,240

[2296]

$16,549

[2297]

$19,859

[2298]

$23,169

[2299]

$26,479

[2300]

$29,789

[2301]

$33,099

[2302]

$36,409

[2303]

$39,719

[2304]

$43,028

[2305]

$46,338

[2306]

Sat, 2023-11-11 00:00
16
$13,240

[2307]

$16,549

[2308]

$19,859

[2309]

$23,169

[2310]

$26,479

[2311]

$29,789

[2312]

$33,099

[2313]

$36,409

[2314]

$39,719

[2315]

$43,028

[2316]

$46,338

[2317]

Sun, 2023-11-12 00:00
16
$13,240

[2318]

$16,549

[2319]

$19,859

[2320]

$23,169

[2321]

$26,479

[2322]

$29,789

[2323]

$33,099

[2324]

$36,409

[2325]

$39,719

[2326]

$43,028

[2327]

$46,338

[2328]

Mon, 2023-11-13 00:00
16
$13,240

[2329]

$16,549

[2330]

$19,859

[2331]

$23,169

[2332]

$26,479

[2333]

$29,789

[2334]

$33,099

[2335]

$36,409

[2336]

$39,719

[2337]

$43,028

[2338]

$46,338

[2339]

Tue, 2023-11-14 00:00
16
$13,240

[2340]

$16,549

[2341]

$19,859

[2342]

$23,169

[2343]

$26,479

[2344]

$29,789

[2345]

$33,099

[2346]

$36,409

[2347]

$39,719

[2348]

$43,028

[2349]

$46,338

[2350]

Wed, 2023-11-15 00:00
16
$13,240

[2351]

$16,549

[2352]

$19,859

[2353]

$23,169

[2354]

$26,479

[2355]

$29,789

[2356]

$33,099

[2357]

$36,409

[2358]

$39,719

[2359]

$43,028

[2360]

$46,338

[2361]

Thu, 2023-11-16 00:00
16
$13,240

[2362]

$16,549

[2363]

$19,859

[2364]

$23,169

[2365]

$26,479

[2366]

$29,789

[2367]

$33,099

[2368]

$36,409

[2369]

$39,719

[2370]

$43,028

[2371]

$46,338

[2372]

Fri, 2023-11-17 00:00
16
$13,240

[2373]

$16,549

[2374]

$19,859

[2375]

$23,169

[2376]

$26,479

[2377]

$29,789

[2378]

$33,099

[2379]

$36,409

[2380]

$39,719

[2381]

$43,028

[2382]

$46,338

[2383]

Sat, 2023-11-18 00:00
16
$13,240

[2384]

$16,549

[2385]

$19,859

[2386]

$23,169

[2387]

$26,479

[2388]

$29,789

[2389]

$33,099

[2390]

$36,409

[2391]

$39,719

[2392]

$43,028

[2393]

$46,338

[2394]

Sun, 2023-11-19 00:00
16
$13,240

[2395]

$16,549

[2396]

$19,859

[2397]

$23,169

[2398]

$26,479

[2399]

$29,789

[2400]

$33,099

[2401]

$36,409

[2402]

$39,719

[2403]

$43,028

[2404]

$46,338

[2405]

Mon, 2023-11-20 00:00
16
$13,240

[2406]

$16,549

[2407]

$19,859

[2408]

$23,169

[2409]

$26,479

[2410]

$29,789

[2411]

$33,099

[2412]

$36,409

[2413]

$39,719

[2414]

$43,028

[2415]

$46,338

[2416]

Tue, 2023-11-21 00:00
16
$13,240

[2417]

$16,549

[2418]

$19,859

[2419]

$23,169

[2420]

$26,479

[2421]

$29,789

[2422]

$33,099

[2423]

$36,409

[2424]

$39,719

[2425]

$43,028

[2426]

$46,338

[2427]

Wed, 2023-11-22 00:00
16
$13,240

[2428]

$16,549

[2429]

$19,859

[2430]

$23,169

[2431]

$26,479

[2432]

$29,789

[2433]

$33,099

[2434]

$36,409

[2435]

$39,719

[2436]

$43,028

[2437]

Thu, 2023-11-23 00:00
16
$13,240

[2438]

$16,549

[2439]

$19,859

[2440]

$23,169

[2441]

$26,479

[2442]

$29,789

[2443]

$33,099

[2444]

$36,409

[2445]

$39,719

[2446]

Fri, 2023-11-24 00:00
16
$13,240

[2447]

$16,549

[2448]

$19,859

[2449]

$23,169

[2450]

$26,479

[2451]

$29,789

[2452]

$33,099

[2453]

$36,409

[2454]

Sat, 2023-11-25 00:00
16
$13,240

[2455]

$16,549

[2456]

$19,859

[2457]

$23,169

[2458]

$26,479

[2459]

$29,789

[2460]

$33,099

[2461]

Sun, 2023-11-26 00:00
16
$13,240

[2462]

$16,549

[2463]

$19,859

[2464]

$23,169

[2465]

$26,479

[2466]

$29,789

[2467]

Mon, 2023-11-27 00:00
16
$13,240

[2468]

$16,549

[2469]

$19,859

[2470]

$23,169

[2471]

$26,479

[2472]

Tue, 2023-11-28 00:00
16
$13,240

[2473]

$16,549

[2474]

$19,859

[2475]

$23,169

[2476]

Wed, 2023-11-29 00:00
16
$13,240

[2477]

$16,549

[2478]

$19,859

[2479]

Thu, 2023-11-30 00:00
16
$13,240

[2480]

$16,549

[2481]

Fri, 2023-12-01 00:00
16
$13,240

[2482]
Leave a Review
[2483]
POOL, SPA & FITNESS
Hot Tub, Private
Sauna, private
Secure Bike Storage
GENERAL
Living Room
Heating
Fireplace, gas
Balcony
Patio
Heating, Baseboard
Yard
ENTERTAINMENT
Television
Pool Table
TV, in every bedroom
Board Games
Ping Pong Table
Smart TV
Family Room
XBox
Sound System (Sonos, etc.)
Foosball
Playstation
Arcade Game
PARKING AND TRANSPORTATION
Parking Garage/Driveway
4WD Vehicle Recommended in Winter
SKI ACCESS
Ski Shuttle (seasonal)
Boot Dryers
Ski Storage Room
VIEW
Partial View of Mountain and Valley
Search Availability
Leave Review
[2483]
Steamboat Springs | 7 Bedrooms | 5 Baths | Sleeps 16 | 6,000 SqFt
Bedroom 3
1 Split King /or (2) XL Twins
Bedroom 4
1 Split King /or (2) XL Twins
Bedroom 7
1 Split King /or (2) XL Twins
Extra Bedding
1 Queen Sofa Bed
[2485]
[2486]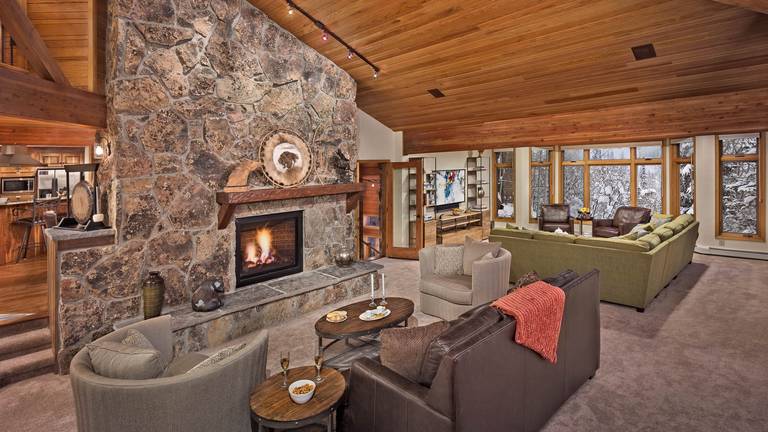 [2487]
[2488]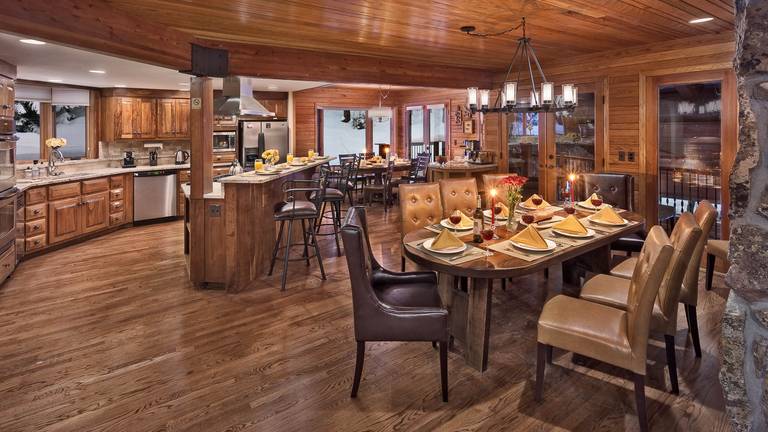 [2489]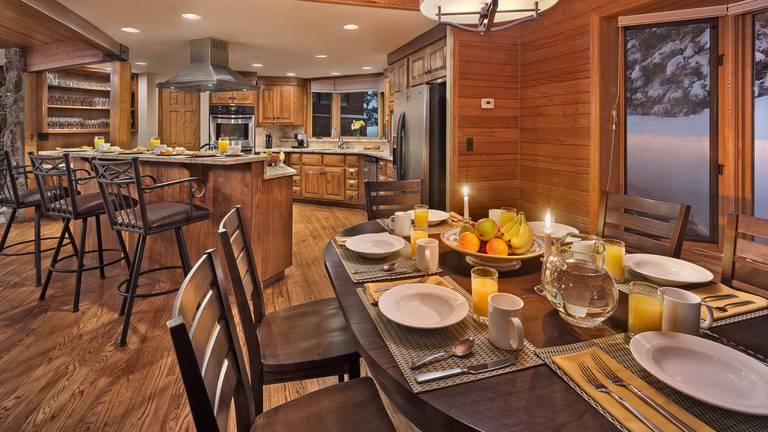 [2490]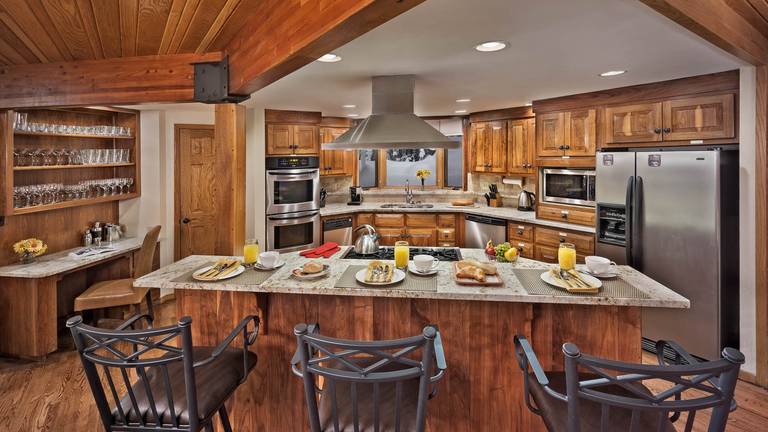 [2491]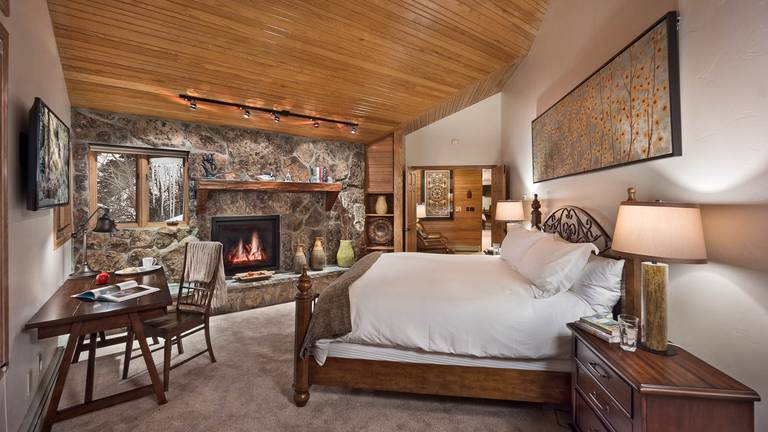 [2492]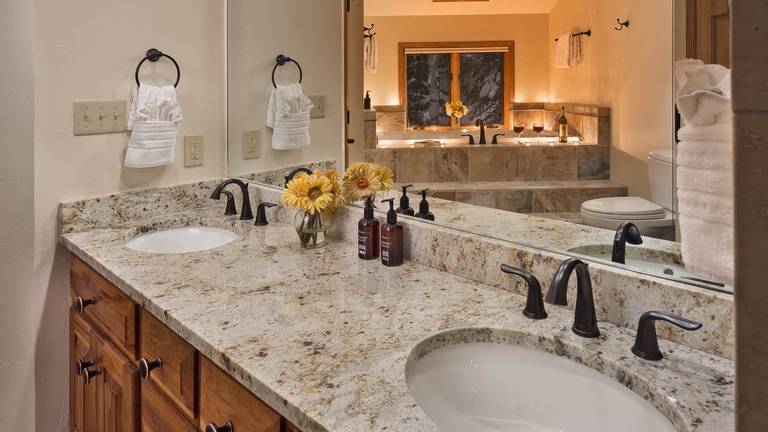 [2493]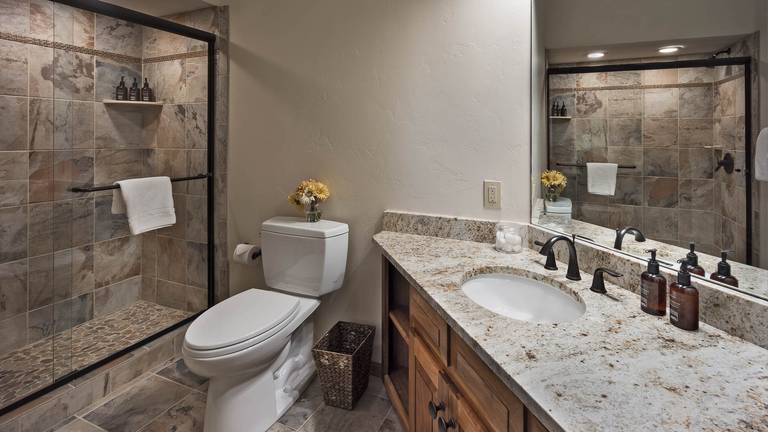 [2494]
[2495]
[2496]
[2497]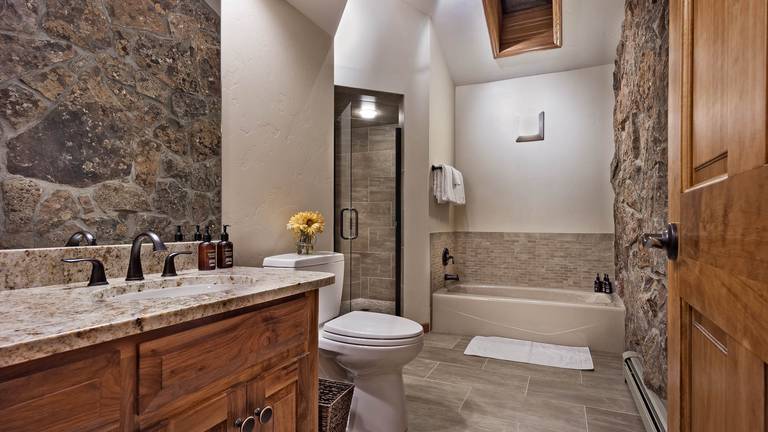 [2498]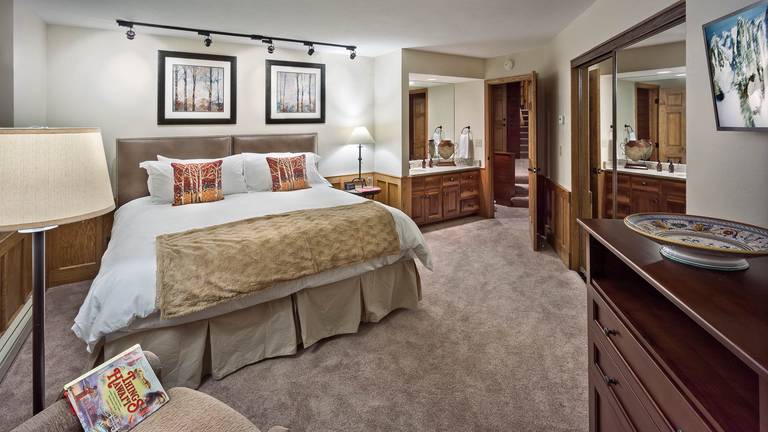 [2499]
[2500]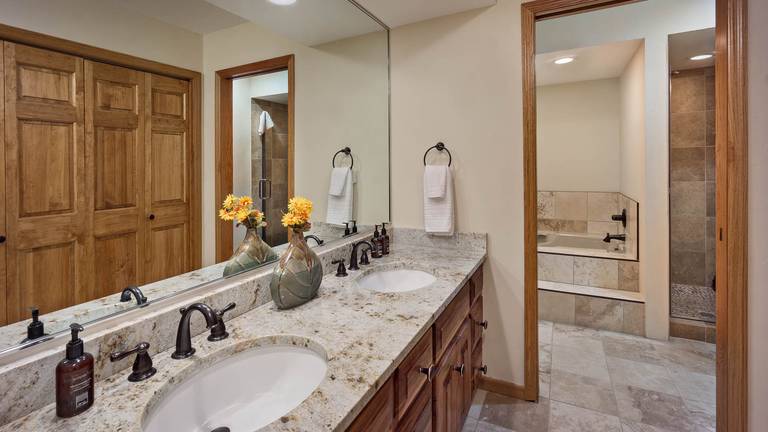 [2501]
[2502]
[2503]
[2504]
[2505]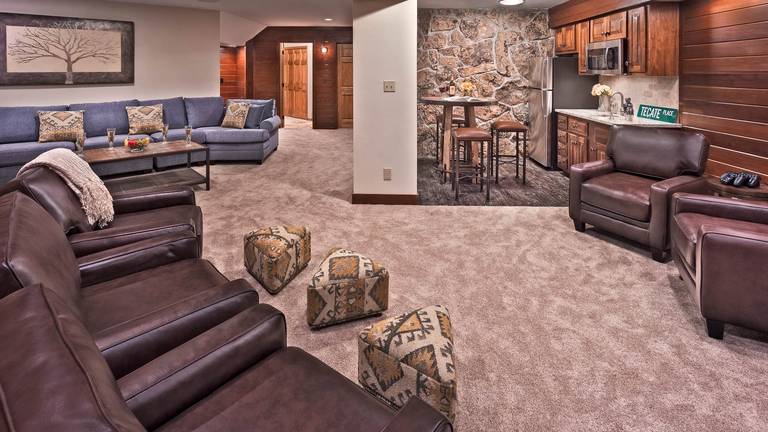 [2506]
[2507]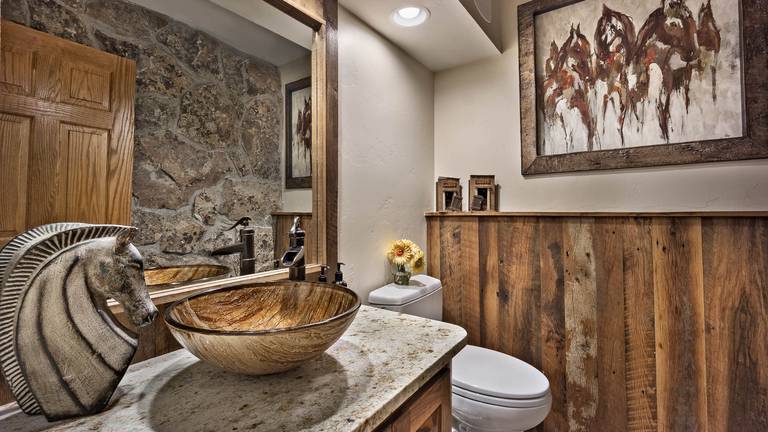 [2508]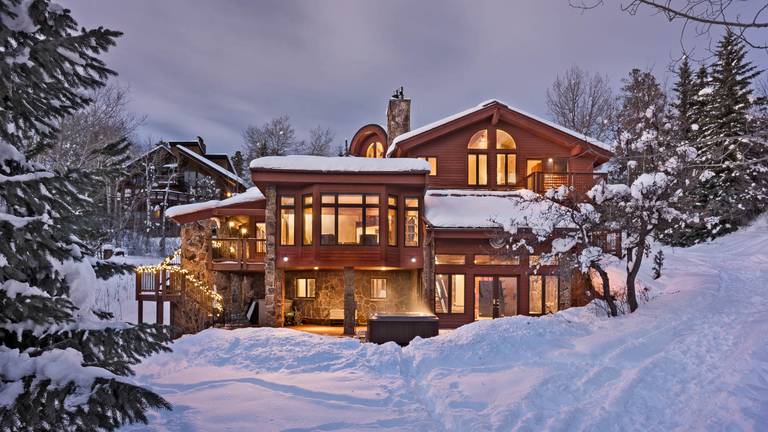 [2509]
[2510]
[2511]
[2512]
7 Bedrooms
5 Full 1 Half Baths
Ski In/Ski Out
Ski In/Ski Out
Ski In/Ski Out
Ski In/Ski Out
Ski In/Ski Out
Ski In/Ski Out
Ski In/Ski Out
Ski In/Ski Out
Ski In/Ski Out
Ski In/Ski Out
Ski In/Ski Out
Ski In/Ski Out
Ski In/Ski Out
Ski In/Ski Out
Ski In/Ski Out
Ski In/Ski Out
Ski In/Ski Out
Ski In/Ski Out
Ski In/Ski Out
Ski In/Ski Out
Ski In/Ski Out
Ski In/Ski Out
Ski In/Ski Out
Ski In/Ski Out
Private Hot Tub
Private Hot Tub
Private Hot Tub
Private Hot Tub
Private Hot Tub
Private Hot Tub
Private Hot Tub
Private Hot Tub
Private Hot Tub
Private Hot Tub
Private Hot Tub
Private Hot Tub
Private Hot Tub
Private Hot Tub
Private Hot Tub
Private Hot Tub
Private Hot Tub
Private Hot Tub
Private Hot Tub
Private Hot Tub
Private Hot Tub
Private Hot Tub
Private Hot Tub
Private Hot Tub
Ski Shuttle
Ski Shuttle
Ski Shuttle
Ski Shuttle
Ski Shuttle
Ski Shuttle
Ski Shuttle
Ski Shuttle
Ski Shuttle
Ski Shuttle
Ski Shuttle
Ski Shuttle
Ski Shuttle
Ski Shuttle
Ski Shuttle
Ski Shuttle
Ski Shuttle
Ski Shuttle
Ski Shuttle
Ski Shuttle
Ski Shuttle
Ski Shuttle
Ski Shuttle
Ski Shuttle
Grill/BBQ
Grill/BBQ
Grill/BBQ
Grill/BBQ
Grill/BBQ
Grill/BBQ
Grill/BBQ
Grill/BBQ
Grill/BBQ
Grill/BBQ
Grill/BBQ
Grill/BBQ
Grill/BBQ
Grill/BBQ
Grill/BBQ
Grill/BBQ
Grill/BBQ
Grill/BBQ
Grill/BBQ
Grill/BBQ
Grill/BBQ
Grill/BBQ
Grill/BBQ
Grill/BBQ
Nespresso Coffee Machine
Nespresso Coffee Machine
Nespresso Coffee Machine
Nespresso Coffee Machine
Nespresso Coffee Machine
Nespresso Coffee Machine
Nespresso Coffee Machine
Nespresso Coffee Machine
Nespresso Coffee Machine
Nespresso Coffee Machine
Nespresso Coffee Machine
Nespresso Coffee Machine
Nespresso Coffee Machine
Nespresso Coffee Machine
Nespresso Coffee Machine
Nespresso Coffee Machine
Nespresso Coffee Machine
Nespresso Coffee Machine
Nespresso Coffee Machine
Nespresso Coffee Machine
Nespresso Coffee Machine
Nespresso Coffee Machine
Nespresso Coffee Machine
Nespresso Coffee Machine
Trails Edge Lodge offers exciting ski-out access for families and groups seeking a large, comfortable home with lots of amenities. Ski from your back door straight to the gondola and ski school and easily return from the beginner Right O' Way trail at the end of the day.

Remodeled with contemporary mountain style from top to bottom, Trails Edge Lodge offers roomy and fun lodging ideal for a family or group gathering.

A large open plan great room with a gas fireplace offers plenty of space to gather around with friends and family and relax after a day on the mountain.

A fully equipped professional kitchen will allow you to create family meals with plenty of prep space and a large center island. Granite countertops, refinished floors and new appliances are just some of the upgrades to this wonderful space. An adjacent dining area includes an 8-person dining table, 6-person breakfast table, as well as breakfast bar seating for three.

With seven bedrooms and five bathrooms, guests have ample sleeping options. The upper level includes the master bedroom with king bed, fireplace, TV and private bathroom. The guest master also has a king bed and a private bathroom. Two other upper bedrooms have king beds that can be split into XL twins, share a bathroom.

On the mid-level is the super fun kid's room complete with five twin beds, each named after a different ski run, an adjoining two sinks, and separate bathrooms with two toilets, and a shower. This room also includes a TV with Netflix and an Xbox.

Two bedrooms on the lower level, one queen and one split king share a bathroom. Bedrooms have new carpet, lighting, and furniture. The bathrooms have all been upgraded with new tile, flooring, lighting, countertops and fixtures.

The lower level features a media room and 75" Smart TV and plenty of comfortable seating. Kids of all ages will love the rec room with billiards, foosball, and an authentic Ms. Pacman machine.

Head out side to a large lower patio with a private hot tub to relax under the stars at the end of a magical day on the mountain. If the kids aren't worn out, they will enjoy running around and playing in the large yard.

SHUTTLE
This home enjoys complimentary use of the Moving Mountains shuttle, mid-November through mid-April, using the convenient shuttle app to schedule pickups.

GUEST SERVICES
Moving Mountains has a Guest Services Team, offering full-service vacation planning assistance prior to your trip. You will be assigned a dedicated specialist who will guide you through all the activities and services available. You will also have access to our online Guest Portal where you can find extensive details about your reservation, your residence and guest services.

IN HOME AMENITIES
All Moving Mountains properties have WIFI and come fully stocked with paper products (paper towels, toilet paper, tissues), bathroom toiletries (shampoo, conditioner, body wash, hand soap), and detergents (dish, dishwasher, and laundry) as well as clean bed linens and towels. In addition, the kitchens are stocked with aluminum foil, plastic wrap, trash bags, sponges, soap, salt and pepper, coffee, tea, Nespresso, cookware, bakeware, dishes, glasses, utensils, and standard small appliances.

This home does not have air conditioning. Colorado's cool summer nights will keep this home comfortable by opening windows after the sun goes down, and then closing the windows and blinds during the day. Utilizing the overhead fans, if available, keeps airflow moving, and additional floor fans can be found in many bedroom closets. Can't live without it? A/C units may be available for rent for an additional fee.

Your Safe Home Guarantee: All Moving Mountains homes and residences are cleaned to the highest standards following the VRMA Safe Home guidelines and using cleaning products recommended by the CDC.

6,000 sq. ft.

VHR 08-09
Location:
Trails Edge Lodge
80487
Steamboat Springs
,
CO
United States
40° 27' 51.4944" N, 106° 47' 26.6604" W
Colorado US