Arrival
Max. Guests
1 night
2 nights
3 nights
4 nights
5 nights
6 nights
7 nights
8 nights
9 nights
10 nights
11 nights
12 nights
13 nights
14 nights
Fri, 2022-09-30 00:00
12
$6,400

[2]

Fri, 2022-10-07 00:00
12
$6,400

[3]

$8,140

[4]

$10,175

[5]

$12,210

[6]

$14,245

[7]

$16,280

[8]

Sat, 2022-10-08 00:00
12
$6,400

[9]

$8,140

[10]

$10,175

[11]

$12,210

[12]

$14,245

[13]

Sun, 2022-10-09 00:00
12
$6,400

[14]

$8,140

[15]

$10,175

[16]

$12,210

[17]

Mon, 2022-10-10 00:00
12
$6,400

[18]

$8,140

[19]

$10,175

[20]

Tue, 2022-10-11 00:00
12
$6,400

[21]

$8,140

[22]

Wed, 2022-10-12 00:00
12
$6,400

[23]

Tue, 2022-10-18 00:00
12
$6,400

[24]

$8,140

[25]

$10,175

[26]

$12,210

[27]

$14,245

[28]

$16,280

[29]

$18,315

[30]

$20,350

[31]

Wed, 2022-10-19 00:00
12
$6,400

[32]

$8,140

[33]

$10,175

[34]

$12,210

[35]

$14,245

[36]

$16,280

[37]

$18,315

[38]

Thu, 2022-10-20 00:00
12
$6,400

[39]

$8,140

[40]

$10,175

[41]

$12,210

[42]

$14,245

[43]

$16,280

[44]

Fri, 2022-10-21 00:00
12
$6,400

[45]

$8,140

[46]

$10,175

[47]

$12,210

[48]

$14,245

[49]

Sat, 2022-10-22 00:00
12
$6,400

[50]

$8,140

[51]

$10,175

[52]

$12,210

[53]

Sun, 2022-10-23 00:00
12
$6,400

[54]

$8,140

[55]

$10,175

[56]

Mon, 2022-10-24 00:00
12
$6,400

[57]

$8,140

[58]

Tue, 2022-10-25 00:00
12
$6,400

[59]

Fri, 2022-11-11 00:00
12
$6,400

[60]

$8,140

[61]

$10,175

[62]

$12,210

[63]

$14,245

[64]

$16,280

[65]

$18,315

[66]

$20,350

[67]

$22,385

[68]

$24,420

[69]

$26,455

[70]

$28,490

[71]

Sat, 2022-11-12 00:00
12
$6,400

[72]

$8,140

[73]

$10,175

[74]

$12,210

[75]

$14,245

[76]

$16,280

[77]

$18,315

[78]

$20,350

[79]

$22,385

[80]

$24,420

[81]

$26,455

[82]

$28,490

[83]

Sun, 2022-11-13 00:00
12
$6,400

[84]

$8,140

[85]

$10,175

[86]

$12,210

[87]

$14,245

[88]

$16,280

[89]

$18,315

[90]

$20,350

[91]

$22,385

[92]

$24,420

[93]

$26,455

[94]

$28,490

[95]

Mon, 2022-11-14 00:00
12
$6,400

[96]

$8,140

[97]

$10,175

[98]

$12,210

[99]

$14,245

[100]

$16,280

[101]

$18,315

[102]

$20,350

[103]

$22,385

[104]

$24,420

[105]

$26,455

[106]

$28,490

[107]

Tue, 2022-11-15 00:00
12
$6,400

[108]

$8,140

[109]

$10,175

[110]

$12,210

[111]

$14,245

[112]

$16,280

[113]

$18,315

[114]

$20,350

[115]

$22,385

[116]

$24,420

[117]

$26,455

[118]

$28,490

[119]

Wed, 2022-11-16 00:00
12
$6,400

[120]

$8,140

[121]

$10,175

[122]

$12,210

[123]

$14,245

[124]

$16,280

[125]

$18,315

[126]

$20,350

[127]

$22,385

[128]

$24,420

[129]

$26,455

[130]

$28,490

[131]

Thu, 2022-11-17 00:00
12
$8,140

[132]

$10,175

[133]

$12,210

[134]

$14,245

[135]

$16,280

[136]

$18,315

[137]

$20,350

[138]

$22,385

[139]

$24,420

[140]

$26,455

[141]

$28,490

[142]

Fri, 2022-11-18 00:00
12
$8,140

[143]

$10,175

[144]

$12,210

[145]

$14,245

[146]

$16,280

[147]

$18,315

[148]

$20,350

[149]

$22,385

[150]

$24,420

[151]

$26,455

[152]

$28,490

[153]

Sat, 2022-11-19 00:00
12
$8,140

[154]

$10,175

[155]

$12,210

[156]

$14,245

[157]

$16,280

[158]

$18,315

[159]

$20,350

[160]

$22,385

[161]

$24,420

[162]

$26,455

[163]

$28,490

[164]

Sun, 2022-11-20 00:00
12
$8,140

[165]

$10,175

[166]

$12,210

[167]

$14,245

[168]

$16,280

[169]

$18,315

[170]

$20,350

[171]

$22,385

[172]

$24,420

[173]

$26,455

[174]

$28,490

[175]

Mon, 2022-11-21 00:00
12
$8,140

[176]

$10,175

[177]

$12,210

[178]

$14,245

[179]

$16,280

[180]

$18,315

[181]

$20,350

[182]

$22,385

[183]

$24,420

[184]

$26,455

[185]

$28,490

[186]

Tue, 2022-11-22 00:00
12
$8,140

[187]

$10,175

[188]

$12,210

[189]

$14,245

[190]

$16,280

[191]

$18,315

[192]

$20,350

[193]

$22,385

[194]

$24,420

[195]

$26,455

[196]

$28,490

[197]

Wed, 2022-11-23 00:00
12
$8,140

[198]

$10,175

[199]

$12,210

[200]

$14,245

[201]

$16,280

[202]

$18,315

[203]

$20,350

[204]

$22,385

[205]

$24,420

[206]

$26,455

[207]

$28,490

[208]

Thu, 2022-11-24 00:00
12
$8,140

[209]

$10,175

[210]

$12,210

[211]

$14,245

[212]

$16,280

[213]

$18,315

[214]

$20,350

[215]

$22,385

[216]

$24,420

[217]

$26,455

[218]

$28,490

[219]

Fri, 2022-11-25 00:00
12
$8,140

[220]

$10,175

[221]

$12,210

[222]

$14,245

[223]

$16,280

[224]

$18,315

[225]

$20,350

[226]

$22,385

[227]

$24,420

[228]

$26,455

[229]

$28,490

[230]

Sat, 2022-11-26 00:00
12
$8,140

[231]

$10,175

[232]

$12,210

[233]

$14,245

[234]

$16,280

[235]

$18,315

[236]

$20,350

[237]

$22,385

[238]

$24,420

[239]

$26,455

[240]

$28,490

[241]

Sun, 2022-11-27 00:00
12
$8,140

[242]

$10,175

[243]

$12,210

[244]

$14,245

[245]

$16,280

[246]

$18,315

[247]

$20,350

[248]

$22,385

[249]

$24,420

[250]

$26,455

[251]

$28,490

[252]

Mon, 2022-11-28 00:00
12
$8,140

[253]

$10,175

[254]

$12,210

[255]

$14,245

[256]

$16,280

[257]

$18,315

[258]

$20,350

[259]

$22,385

[260]

$24,420

[261]

$26,455

[262]

$28,490

[263]

Tue, 2022-11-29 00:00
12
$8,140

[264]

$10,175

[265]

$12,210

[266]

$14,245

[267]

$16,280

[268]

$18,315

[269]

$20,350

[270]

$22,385

[271]

$24,420

[272]

$26,455

[273]

$28,490

[274]

Wed, 2022-11-30 00:00
12
$8,140

[275]

$10,175

[276]

$12,210

[277]

$14,245

[278]

$16,280

[279]

$18,315

[280]

$20,350

[281]

$22,385

[282]

$24,420

[283]

$26,455

[284]

$28,490

[285]

Thu, 2022-12-01 00:00
12
$8,140

[286]

$10,175

[287]

$12,210

[288]

$14,245

[289]

$16,280

[290]

$18,315

[291]

$20,350

[292]

$22,385

[293]

$24,420

[294]

$26,455

[295]

$28,490

[296]

Fri, 2022-12-02 00:00
12
$8,140

[297]

$10,175

[298]

$12,210

[299]

$14,245

[300]

$16,280

[301]

$18,315

[302]

$20,350

[303]

$22,385

[304]

$24,420

[305]

$26,455

[306]

$28,490

[307]

Sat, 2022-12-03 00:00
12
$8,140

[308]

$10,175

[309]

$12,210

[310]

$14,245

[311]

$16,280

[312]

$18,315

[313]

$20,350

[314]

$22,385

[315]

$24,420

[316]

$26,455

[317]

$28,490

[318]

Sun, 2022-12-04 00:00
12
$8,140

[319]

$10,175

[320]

$12,210

[321]

$14,245

[322]

$16,280

[323]

$18,315

[324]

$20,350

[325]

$22,385

[326]

$24,420

[327]

$26,455

[328]

$30,879

[329]

Mon, 2022-12-05 00:00
12
$8,140

[330]

$10,175

[331]

$12,210

[332]

$14,245

[333]

$16,280

[334]

$18,315

[335]

$20,350

[336]

$22,385

[337]

$24,420

[338]

$28,844

[339]

$33,268

[340]

Tue, 2022-12-06 00:00
12
$8,140

[341]

$10,175

[342]

$12,210

[343]

$14,245

[344]

$16,280

[345]

$18,315

[346]

$20,350

[347]

$22,385

[348]

$26,809

[349]

$31,233

[350]

$35,658

[351]

Wed, 2022-12-07 00:00
12
$8,140

[352]

$10,175

[353]

$12,210

[354]

$14,245

[355]

$16,280

[356]

$18,315

[357]

$20,350

[358]

$24,774

[359]

$29,198

[360]

$33,623

[361]

$38,047

[362]

Thu, 2022-12-08 00:00
12
$8,140

[363]

$10,175

[364]

$12,210

[365]

$14,245

[366]

$16,280

[367]

$18,315

[368]

$22,739

[369]

$27,163

[370]

$31,588

[371]

$36,012

[372]

$40,436

[373]

Fri, 2022-12-09 00:00
12
$8,140

[374]

$10,175

[375]

$12,210

[376]

$14,245

[377]

$16,280

[378]

$20,704

[379]

$25,128

[380]

$29,553

[381]

$33,977

[382]

$38,401

[383]

$42,825

[384]

Sat, 2022-12-10 00:00
12
$8,140

[385]

$10,175

[386]

$12,210

[387]

$14,245

[388]

$18,669

[389]

$23,093

[390]

$27,518

[391]

$31,942

[392]

$36,366

[393]

$40,790

[394]

$45,214

[395]

Sun, 2022-12-11 00:00
12
$8,140

[396]

$10,175

[397]

$12,210

[398]

$16,634

[399]

$21,058

[400]

$25,483

[401]

$29,907

[402]

$34,331

[403]

$38,755

[404]

$43,179

[405]

$47,604

[406]

Mon, 2022-12-12 00:00
12
$8,140

[407]

$10,175

[408]

$14,599

[409]

$19,023

[410]

$23,448

[411]

$27,872

[412]

$32,296

[413]

$36,720

[414]

$41,144

[415]

$45,569

[416]

$49,993

[417]

Tue, 2022-12-13 00:00
12
$8,140

[418]

$12,564

[419]

$16,988

[420]

$21,413

[421]

$25,837

[422]

$30,261

[423]

$34,685

[424]

$39,109

[425]

$43,534

[426]

$47,958

[427]

$53,203

[428]

Wed, 2022-12-14 00:00
12
$10,529

[429]

$14,953

[430]

$19,378

[431]

$23,802

[432]

$28,226

[433]

$32,650

[434]

$37,074

[435]

$41,499

[436]

$45,923

[437]

$51,168

[438]

$56,413

[439]

Thu, 2022-12-15 00:00
12
$12,918

[440]

$17,343

[441]

$21,767

[442]

$26,191

[443]

$30,615

[444]

$35,039

[445]

$39,464

[446]

$43,888

[447]

$49,133

[448]

$54,378

[449]

$59,623

[450]

Fri, 2022-12-16 00:00
12
$15,308

[451]

$19,732

[452]

$24,156

[453]

$28,580

[454]

$33,004

[455]

$37,429

[456]

$41,853

[457]

$47,098

[458]

$52,343

[459]

$57,588

[460]

$62,833

[461]

Sat, 2022-12-17 00:00
12
$22,121

[462]

$26,545

[463]

$30,969

[464]

$35,394

[465]

$39,818

[466]

$45,063

[467]

$50,308

[468]

$55,553

[469]

$60,798

[470]

$66,043

[471]

Sun, 2022-12-18 00:00
12
$22,121

[472]

$26,545

[473]

$30,969

[474]

$35,394

[475]

$40,639

[476]

$45,884

[477]

$51,129

[478]

$56,374

[479]

$61,619

[480]

$66,864

[481]

Mon, 2022-12-19 00:00
12
$22,121

[482]

$26,545

[483]

$30,969

[484]

$36,214

[485]

$41,459

[486]

$46,704

[487]

$51,949

[488]

$57,194

[489]

$62,439

[490]

$67,684

[491]

Tue, 2022-12-20 00:00
12
$22,121

[492]

$26,545

[493]

$31,790

[494]

$37,035

[495]

$42,280

[496]

$47,525

[497]

$52,770

[498]

$58,015

[499]

$63,260

[500]

$68,505

[501]

Wed, 2022-12-21 00:00
12
$22,121

[502]

$27,366

[503]

$32,611

[504]

$37,856

[505]

$43,101

[506]

$48,346

[507]

$53,591

[508]

$58,836

[509]

$64,081

[510]

$67,048

[511]

Thu, 2022-12-22 00:00
12
$22,942

[512]

$28,187

[513]

$33,432

[514]

$38,677

[515]

$43,922

[516]

$49,167

[517]

$54,412

[518]

$59,657

[519]

$62,624

[520]

$65,592

[521]

Fri, 2022-12-23 00:00
12
$23,763

[522]

$29,008

[523]

$34,253

[524]

$39,498

[525]

$44,743

[526]

$49,988

[527]

$55,233

[528]

$58,200

[529]

$61,167

[530]

$64,135

[531]

Sat, 2022-12-24 00:00
12
$24,583

[532]

$29,828

[533]

$35,073

[534]

$40,318

[535]

$45,563

[536]

$50,808

[537]

$53,776

[538]

$56,743

[539]

$59,711

[540]

$62,678

[541]

Sun, 2022-12-25 00:00
12
$25,404

[542]

$30,649

[543]

$35,894

[544]

$41,139

[545]

$46,384

[546]

$49,352

[547]

$52,319

[548]

$55,286

[549]

$58,254

[550]

$61,221

[551]

Mon, 2022-12-26 00:00
12
$31,470

[552]

$36,715

[553]

$41,960

[554]

$44,927

[555]

$47,895

[556]

$50,862

[557]

$53,830

[558]

$56,797

[559]

Tue, 2022-12-27 00:00
12
$31,470

[560]

$36,715

[561]

$39,682

[562]

$42,650

[563]

$45,617

[564]

$48,585

[565]

$51,552

[566]

Wed, 2022-12-28 00:00
12
$31,470

[567]

$34,437

[568]

$37,405

[569]

$40,372

[570]

$43,340

[571]

$46,307

[572]

Thu, 2022-12-29 00:00
12
$29,192

[573]

$32,160

[574]

$35,127

[575]

$38,095

[576]

$41,062

[577]

Fri, 2022-12-30 00:00
12
$26,915

[578]

$29,882

[579]

$32,850

[580]

$35,817

[581]

Sat, 2022-12-31 00:00
12
$24,637

[582]

$27,605

[583]

$30,572

[584]

Sun, 2023-01-01 00:00
12
$22,360

[585]

$25,327

[586]

Mon, 2023-01-02 00:00
12
$20,082

[587]

Tue, 2023-01-03 00:00
12
$11,870

[588]

$14,837

[589]

Wed, 2023-01-04 00:00
12
$11,870

[590]

Sun, 2023-01-15 00:00
12
$10,631

[591]

$13,289

[592]

$15,947

[593]

$18,368

[594]

$20,790

[595]

$23,211

[596]

$25,632

[597]

$28,054

[598]

$30,475

[599]

$32,897

[600]

$35,318

[601]

Mon, 2023-01-16 00:00
12
$10,631

[602]

$13,289

[603]

$15,710

[604]

$18,132

[605]

$20,553

[606]

$22,975

[607]

$25,396

[608]

$27,817

[609]

$30,239

[610]

$32,660

[611]

$35,082

[612]

Tue, 2023-01-17 00:00
12
$10,631

[613]

$13,053

[614]

$15,474

[615]

$17,895

[616]

$20,317

[617]

$22,738

[618]

$25,160

[619]

$27,581

[620]

$30,002

[621]

$32,424

[622]

$34,845

[623]

Wed, 2023-01-18 00:00
12
$10,395

[624]

$12,816

[625]

$15,238

[626]

$17,659

[627]

$20,080

[628]

$22,502

[629]

$24,923

[630]

$27,345

[631]

$29,766

[632]

$32,187

[633]

$34,609

[634]

Thu, 2023-01-19 00:00
12
$10,158

[635]

$12,580

[636]

$15,001

[637]

$17,423

[638]

$19,844

[639]

$22,265

[640]

$24,687

[641]

$27,108

[642]

$29,530

[643]

$31,951

[644]

$34,372

[645]

Fri, 2023-01-20 00:00
12
$9,922

[646]

$12,343

[647]

$14,765

[648]

$17,186

[649]

$19,608

[650]

$22,029

[651]

$24,450

[652]

$26,872

[653]

$29,293

[654]

$31,715

[655]

$34,136

[656]

Sat, 2023-01-21 00:00
12
$9,686

[657]

$12,107

[658]

$14,528

[659]

$16,950

[660]

$19,371

[661]

$21,793

[662]

$24,214

[663]

$26,635

[664]

$29,057

[665]

$31,478

[666]

$33,900

[667]

Sun, 2023-01-22 00:00
12
$9,686

[668]

$12,107

[669]

$14,528

[670]

$16,950

[671]

$19,371

[672]

$21,793

[673]

$24,214

[674]

$26,635

[675]

$29,057

[676]

$31,478

[677]

$33,900

[678]

Mon, 2023-01-23 00:00
12
$9,686

[679]

$12,107

[680]

$14,528

[681]

$16,950

[682]

$19,371

[683]

$21,793

[684]

$24,214

[685]

$26,635

[686]

$29,057

[687]

$31,478

[688]

$33,900

[689]

Tue, 2023-01-24 00:00
12
$9,686

[690]

$12,107

[691]

$14,528

[692]

$16,950

[693]

$19,371

[694]

$21,793

[695]

$24,214

[696]

$26,635

[697]

$29,057

[698]

$31,478

[699]

$33,900

[700]

Wed, 2023-01-25 00:00
12
$9,686

[701]

$12,107

[702]

$14,528

[703]

$16,950

[704]

$19,371

[705]

$21,793

[706]

$24,214

[707]

$26,635

[708]

$29,057

[709]

$31,478

[710]

$33,900

[711]

Thu, 2023-01-26 00:00
12
$9,686

[712]

$12,107

[713]

$14,528

[714]

$16,950

[715]

$19,371

[716]

$21,793

[717]

$24,214

[718]

$26,635

[719]

$29,057

[720]

$31,478

[721]

$33,900

[722]

Fri, 2023-01-27 00:00
12
$9,686

[723]

$12,107

[724]

$14,528

[725]

$16,950

[726]

$19,371

[727]

$21,793

[728]

$24,214

[729]

$26,635

[730]

$29,057

[731]

$31,478

[732]

$33,991

[733]

Sat, 2023-01-28 00:00
12
$9,686

[734]

$12,107

[735]

$14,528

[736]

$16,950

[737]

$19,371

[738]

$21,793

[739]

$24,214

[740]

$26,635

[741]

$29,057

[742]

$31,569

[743]

$34,082

[744]

Sun, 2023-01-29 00:00
12
$9,686

[745]

$12,107

[746]

$14,528

[747]

$16,950

[748]

$19,371

[749]

$21,793

[750]

$24,214

[751]

$26,635

[752]

$29,148

[753]

$31,661

[754]

$34,628

[755]

Mon, 2023-01-30 00:00
12
$9,686

[756]

$12,107

[757]

$14,528

[758]

$16,950

[759]

$19,371

[760]

$21,793

[761]

$24,214

[762]

$26,727

[763]

$29,239

[764]

$32,207

[765]

$35,174

[766]

Tue, 2023-01-31 00:00
12
$9,686

[767]

$12,107

[768]

$14,528

[769]

$16,950

[770]

$19,371

[771]

$21,793

[772]

$24,305

[773]

$26,818

[774]

$29,785

[775]

$32,753

[776]

$35,720

[777]

Wed, 2023-02-01 00:00
12
$9,686

[778]

$12,107

[779]

$14,528

[780]

$16,950

[781]

$19,371

[782]

$21,884

[783]

$24,396

[784]

$27,364

[785]

$30,331

[786]

$33,299

[787]

$36,812

[788]

Thu, 2023-02-02 00:00
12
$9,686

[789]

$12,107

[790]

$14,528

[791]

$16,950

[792]

$19,462

[793]

$21,975

[794]

$24,942

[795]

$27,910

[796]

$30,877

[797]

$34,391

[798]

$37,904

[799]

Fri, 2023-02-03 00:00
12
$9,686

[800]

$12,107

[801]

$14,528

[802]

$17,041

[803]

$19,554

[804]

$22,521

[805]

$25,488

[806]

$28,456

[807]

$31,969

[808]

$35,483

[809]

$38,996

[810]

Sat, 2023-02-04 00:00
12
$9,686

[811]

$12,107

[812]

$14,620

[813]

$17,132

[814]

$20,100

[815]

$23,067

[816]

$26,034

[817]

$29,548

[818]

$33,061

[819]

$36,575

[820]

$40,088

[821]

Sun, 2023-02-05 00:00
12
$9,686

[822]

$12,198

[823]

$14,711

[824]

$17,678

[825]

$20,646

[826]

$23,613

[827]

$27,126

[828]

$30,640

[829]

$34,153

[830]

$37,667

[831]

$41,578

[832]

Mon, 2023-02-06 00:00
12
$9,777

[833]

$12,289

[834]

$15,257

[835]

$18,224

[836]

$21,192

[837]

$24,705

[838]

$28,218

[839]

$31,732

[840]

$35,245

[841]

$39,157

[842]

$43,069

[843]

Tue, 2023-02-07 00:00
12
$9,868

[844]

$12,835

[845]

$15,803

[846]

$18,770

[847]

$22,284

[848]

$25,797

[849]

$29,310

[850]

$32,824

[851]

$36,736

[852]

$40,647

[853]

$44,559

[854]

Wed, 2023-02-08 00:00
12
$10,414

[855]

$13,381

[856]

$16,349

[857]

$19,862

[858]

$23,376

[859]

$26,889

[860]

$30,402

[861]

$34,314

[862]

$38,226

[863]

$42,138

[864]

$46,050

[865]

Thu, 2023-02-09 00:00
12
$10,960

[866]

$13,927

[867]

$17,441

[868]

$20,954

[869]

$24,468

[870]

$27,981

[871]

$31,893

[872]

$35,805

[873]

$39,716

[874]

$43,628

[875]

$47,540

[876]

Fri, 2023-02-10 00:00
12
$11,415

[877]

$14,928

[878]

$18,442

[879]

$21,955

[880]

$25,468

[881]

$29,380

[882]

$33,292

[883]

$37,204

[884]

$41,116

[885]

$45,027

[886]

$48,939

[887]

Sat, 2023-02-11 00:00
12
$12,416

[888]

$15,929

[889]

$19,442

[890]

$22,956

[891]

$26,868

[892]

$30,779

[893]

$34,691

[894]

$38,603

[895]

$42,515

[896]

$46,427

[897]

$50,338

[898]

Sun, 2023-02-12 00:00
12
$12,962

[899]

$16,475

[900]

$19,988

[901]

$23,900

[902]

$27,812

[903]

$31,724

[904]

$35,636

[905]

$39,547

[906]

$43,459

[907]

$47,371

[908]

Mon, 2023-02-13 00:00
12
$13,508

[909]

$17,021

[910]

$20,933

[911]

$24,845

[912]

$28,756

[913]

$32,668

[914]

$36,580

[915]

$40,492

[916]

$44,404

[917]

Tue, 2023-02-14 00:00
12
$14,054

[918]

$17,965

[919]

$21,877

[920]

$25,789

[921]

$29,701

[922]

$33,613

[923]

$37,524

[924]

$41,436

[925]

Wed, 2023-02-15 00:00
12
$18,364

[926]

$22,276

[927]

$26,187

[928]

$30,099

[929]

$34,011

[930]

$37,923

[931]

Thu, 2023-02-16 00:00
12
$18,762

[932]

$22,674

[933]

$26,586

[934]

$30,498

[935]

$34,409

[936]

Fri, 2023-02-17 00:00
12
$19,161

[937]

$23,072

[938]

$26,984

[939]

$30,896

[940]

Sat, 2023-02-18 00:00
12
$19,559

[941]

$23,471

[942]

$27,383

[943]

Sun, 2023-02-19 00:00
12
$19,559

[944]

$23,471

[945]

Mon, 2023-02-20 00:00
12
$19,559

[946]

Sun, 2023-03-05 00:00
12
$12,563

[947]

$15,076

[948]

$18,408

[949]

$21,740

[950]

$25,072

[951]

$28,404

[952]

$31,737

[953]

$35,069

[954]

$38,401

[955]

Mon, 2023-03-06 00:00
12
$12,563

[956]

$15,895

[957]

$19,227

[958]

$22,560

[959]

$25,892

[960]

$29,224

[961]

$32,556

[962]

$35,888

[963]

Tue, 2023-03-07 00:00
12
$13,383

[964]

$16,715

[965]

$20,047

[966]

$23,379

[967]

$26,711

[968]

$30,044

[969]

$33,376

[970]

Wed, 2023-03-08 00:00
12
$14,202

[971]

$17,534

[972]

$20,867

[973]

$24,199

[974]

$27,531

[975]

$30,863

[976]

Thu, 2023-03-09 00:00
12
$15,022

[977]

$18,354

[978]

$21,686

[979]

$25,018

[980]

$28,351

[981]

Fri, 2023-03-10 00:00
12
$15,841

[982]

$19,174

[983]

$22,506

[984]

$25,838

[985]

Sat, 2023-03-11 00:00
12
$16,661

[986]

$19,993

[987]

$23,325

[988]

Sun, 2023-03-12 00:00
12
$16,661

[989]

$19,993

[990]

Mon, 2023-03-13 00:00
12
$16,661

[991]

Sat, 2023-03-25 00:00
12
$10,190

[992]

$12,737

[993]

$15,284

[994]

$17,832

[995]

$19,867

[996]

$21,902

[997]

$23,937

[998]

$25,972

[999]

$28,007

[1000]

$30,042

[1001]

$32,077

[1002]

Sun, 2023-03-26 00:00
12
$10,190

[1003]

$12,737

[1004]

$15,284

[1005]

$17,319

[1006]

$19,354

[1007]

$21,389

[1008]

$23,424

[1009]

$25,459

[1010]

$27,494

[1011]

$29,529

[1012]

$31,564

[1013]

Mon, 2023-03-27 00:00
12
$10,190

[1014]

$12,737

[1015]

$14,772

[1016]

$16,807

[1017]

$18,842

[1018]

$20,877

[1019]

$22,912

[1020]

$24,947

[1021]

$26,982

[1022]

$29,017

[1023]

$31,052

[1024]

Tue, 2023-03-28 00:00
12
$10,190

[1025]

$12,225

[1026]

$14,260

[1027]

$16,295

[1028]

$18,330

[1029]

$20,365

[1030]

$22,400

[1031]

$24,435

[1032]

$26,470

[1033]

$28,505

[1034]

$30,540

[1035]

Wed, 2023-03-29 00:00
12
$9,677

[1036]

$11,712

[1037]

$13,747

[1038]

$15,782

[1039]

$17,817

[1040]

$19,852

[1041]

$21,887

[1042]

$23,922

[1043]

$25,957

[1044]

$27,992

[1045]

$30,027

[1046]

Thu, 2023-03-30 00:00
12
$9,165

[1047]

$11,200

[1048]

$13,235

[1049]

$15,270

[1050]

$17,305

[1051]

$19,340

[1052]

$21,375

[1053]

$23,410

[1054]

$25,445

[1055]

$27,480

[1056]

$29,515

[1057]

Fri, 2023-03-31 00:00
12
$8,652

[1058]

$10,687

[1059]

$12,722

[1060]

$14,757

[1061]

$16,792

[1062]

$18,827

[1063]

$20,862

[1064]

$22,897

[1065]

$24,932

[1066]

$26,967

[1067]

$29,002

[1068]

Sat, 2023-04-01 00:00
12
$8,140

[1069]

$10,175

[1070]

$12,210

[1071]

$14,245

[1072]

$16,280

[1073]

$18,315

[1074]

$20,350

[1075]

$22,385

[1076]

$24,420

[1077]

$26,455

[1078]

$28,490

[1079]

Sun, 2023-04-02 00:00
12
$8,140

[1080]

$10,175

[1081]

$12,210

[1082]

$14,245

[1083]

$16,280

[1084]

$18,315

[1085]

$20,350

[1086]

$22,385

[1087]

$24,420

[1088]

$26,455

[1089]

$28,490

[1090]

Mon, 2023-04-03 00:00
12
$8,140

[1091]

$10,175

[1092]

$12,210

[1093]

$14,245

[1094]

$16,280

[1095]

$18,315

[1096]

$20,350

[1097]

$22,385

[1098]

$24,420

[1099]

$26,455

[1100]

$28,490

[1101]

Tue, 2023-04-04 00:00
12
$8,140

[1102]

$10,175

[1103]

$12,210

[1104]

$14,245

[1105]

$16,280

[1106]

$18,315

[1107]

$20,350

[1108]

$22,385

[1109]

$24,420

[1110]

$26,455

[1111]

$28,490

[1112]

Wed, 2023-04-05 00:00
12
$8,140

[1113]

$10,175

[1114]

$12,210

[1115]

$14,245

[1116]

$16,280

[1117]

$18,315

[1118]

$20,350

[1119]

$22,385

[1120]

$24,420

[1121]

$26,455

[1122]

$28,490

[1123]

Thu, 2023-04-06 00:00
12
$8,140

[1124]

$10,175

[1125]

$12,210

[1126]

$14,245

[1127]

$16,280

[1128]

$18,315

[1129]

$20,350

[1130]

$22,385

[1131]

$24,420

[1132]

$26,455

[1133]

$28,490

[1134]

Fri, 2023-04-07 00:00
12
$8,140

[1135]

$10,175

[1136]

$12,210

[1137]

$14,245

[1138]

$16,280

[1139]

$18,315

[1140]

$20,350

[1141]

$22,385

[1142]

$24,420

[1143]

$26,455

[1144]

$28,490

[1145]

Sat, 2023-04-08 00:00
12
$8,140

[1146]

$10,175

[1147]

$12,210

[1148]

$14,245

[1149]

$16,280

[1150]

$18,315

[1151]

$20,350

[1152]

$22,385

[1153]

$24,420

[1154]

$26,455

[1155]

$28,490

[1156]

Sun, 2023-04-09 00:00
12
$8,140

[1157]

$10,175

[1158]

$12,210

[1159]

$14,245

[1160]

$16,280

[1161]

$18,315

[1162]

$20,350

[1163]

$22,385

[1164]

$24,420

[1165]

$26,455

[1166]

$28,490

[1167]

Mon, 2023-04-10 00:00
12
$6,400

[1168]

$8,140

[1169]

$10,175

[1170]

$12,210

[1171]

$14,245

[1172]

$16,280

[1173]

$18,315

[1174]

$20,350

[1175]

$22,385

[1176]

$24,420

[1177]

$26,455

[1178]

$28,490

[1179]

Tue, 2023-04-11 00:00
12
$6,400

[1180]

$8,140

[1181]

$10,175

[1182]

$12,210

[1183]

$14,245

[1184]

$16,280

[1185]

$18,315

[1186]

$20,350

[1187]

$22,385

[1188]

$24,420

[1189]

$26,455

[1190]

$28,490

[1191]

Wed, 2023-04-12 00:00
12
$6,400

[1192]

$8,140

[1193]

$10,175

[1194]

$12,210

[1195]

$14,245

[1196]

$16,280

[1197]

$18,315

[1198]

$20,350

[1199]

$22,385

[1200]

$24,420

[1201]

$26,455

[1202]

$28,490

[1203]

Thu, 2023-04-13 00:00
12
$6,400

[1204]

$8,140

[1205]

$10,175

[1206]

$12,210

[1207]

$14,245

[1208]

$16,280

[1209]

$18,315

[1210]

$20,350

[1211]

$22,385

[1212]

$24,420

[1213]

$26,455

[1214]

$28,490

[1215]

Fri, 2023-04-14 00:00
12
$6,400

[1216]

$8,140

[1217]

$10,175

[1218]

$12,210

[1219]

$14,245

[1220]

$16,280

[1221]

$18,315

[1222]

$20,350

[1223]

$22,385

[1224]

$24,420

[1225]

$26,455

[1226]

$28,490

[1227]

Sat, 2023-04-15 00:00
12
$6,400

[1228]

$8,140

[1229]

$10,175

[1230]

$12,210

[1231]

$14,245

[1232]

$16,280

[1233]

$18,315

[1234]

$20,350

[1235]

$22,385

[1236]

$24,420

[1237]

$26,455

[1238]

$28,490

[1239]

Sun, 2023-04-16 00:00
12
$6,400

[1240]

$8,140

[1241]

$10,175

[1242]

$12,210

[1243]

$14,245

[1244]

$16,280

[1245]

$18,315

[1246]

$20,350

[1247]

$22,385

[1248]

$24,420

[1249]

$26,455

[1250]

$28,490

[1251]

Mon, 2023-04-17 00:00
12
$6,400

[1252]

$8,140

[1253]

$10,175

[1254]

$12,210

[1255]

$14,245

[1256]

$16,280

[1257]

$18,315

[1258]

$20,350

[1259]

$22,385

[1260]

$24,420

[1261]

$26,455

[1262]

$28,490

[1263]

Tue, 2023-04-18 00:00
12
$6,400

[1264]

$8,140

[1265]

$10,175

[1266]

$12,210

[1267]

$14,245

[1268]

$16,280

[1269]

$18,315

[1270]

$20,350

[1271]

$22,385

[1272]

$24,420

[1273]

$26,455

[1274]

$28,616

[1275]

Wed, 2023-04-19 00:00
12
$6,400

[1276]

$8,140

[1277]

$10,175

[1278]

$12,210

[1279]

$14,245

[1280]

$16,280

[1281]

$18,315

[1282]

$20,350

[1283]

$22,385

[1284]

$24,420

[1285]

$26,581

[1286]

$28,742

[1287]

Thu, 2023-04-20 00:00
12
$6,400

[1288]

$8,140

[1289]

$10,175

[1290]

$12,210

[1291]

$14,245

[1292]

$16,280

[1293]

$18,315

[1294]

$20,350

[1295]

$22,385

[1296]

$24,546

[1297]

$26,707

[1298]

$28,868

[1299]

Fri, 2023-04-21 00:00
12
$6,400

[1300]

$8,140

[1301]

$10,175

[1302]

$12,210

[1303]

$14,245

[1304]

$16,280

[1305]

$18,315

[1306]

$20,350

[1307]

$22,511

[1308]

$24,672

[1309]

$26,833

[1310]

$28,994

[1311]

Sat, 2023-04-22 00:00
12
$6,400

[1312]

$8,140

[1313]

$10,175

[1314]

$12,210

[1315]

$14,245

[1316]

$16,280

[1317]

$18,315

[1318]

$20,476

[1319]

$22,637

[1320]

$24,798

[1321]

$26,959

[1322]

$29,120

[1323]

Sun, 2023-04-23 00:00
12
$6,400

[1324]

$8,140

[1325]

$10,175

[1326]

$12,210

[1327]

$14,245

[1328]

$16,280

[1329]

$18,441

[1330]

$20,602

[1331]

$22,763

[1332]

$24,924

[1333]

$27,085

[1334]

$29,246

[1335]

Mon, 2023-04-24 00:00
12
$6,400

[1336]

$8,140

[1337]

$10,175

[1338]

$12,210

[1339]

$14,245

[1340]

$16,406

[1341]

$18,567

[1342]

$20,728

[1343]

$22,889

[1344]

$25,050

[1345]

$27,211

[1346]

$29,372

[1347]

Tue, 2023-04-25 00:00
12
$6,400

[1348]

$8,140

[1349]

$10,175

[1350]

$12,210

[1351]

$14,371

[1352]

$16,532

[1353]

$18,693

[1354]

$20,854

[1355]

$23,015

[1356]

$25,176

[1357]

$27,337

[1358]

$29,498

[1359]

Wed, 2023-04-26 00:00
12
$6,400

[1360]

$8,140

[1361]

$10,175

[1362]

$12,336

[1363]

$14,497

[1364]

$16,658

[1365]

$18,819

[1366]

$20,980

[1367]

$23,141

[1368]

$25,302

[1369]

$27,463

[1370]

$29,624

[1371]

Thu, 2023-04-27 00:00
12
$6,400

[1372]

$8,140

[1373]

$10,301

[1374]

$12,462

[1375]

$14,623

[1376]

$16,784

[1377]

$18,945

[1378]

$21,106

[1379]

$23,267

[1380]

$25,428

[1381]

$27,589

[1382]

$29,750

[1383]

Fri, 2023-04-28 00:00
12
$6,400

[1384]

$8,266

[1385]

$10,427

[1386]

$12,588

[1387]

$14,749

[1388]

$16,910

[1389]

$19,071

[1390]

$21,232

[1391]

$23,393

[1392]

$25,554

[1393]

$27,715

[1394]

$29,876

[1395]

Sat, 2023-04-29 00:00
12
$6,526

[1396]

$8,392

[1397]

$10,553

[1398]

$12,714

[1399]

$14,875

[1400]

$17,036

[1401]

$19,197

[1402]

$21,358

[1403]

$23,519

[1404]

$25,680

[1405]

$27,841

[1406]

$30,002

[1407]

Sun, 2023-04-30 00:00
12
$6,652

[1408]

$8,518

[1409]

$10,679

[1410]

$12,840

[1411]

$15,001

[1412]

$17,162

[1413]

$19,323

[1414]

$21,484

[1415]

$23,645

[1416]

$25,806

[1417]

$27,967

[1418]

$30,128

[1419]

Mon, 2023-05-01 00:00
12
$6,778

[1420]

$8,644

[1421]

$10,805

[1422]

$12,966

[1423]

$15,127

[1424]

$17,288

[1425]

$19,449

[1426]

$21,610

[1427]

$23,771

[1428]

$25,932

[1429]

$28,093

[1430]

$30,254

[1431]

Tue, 2023-05-02 00:00
12
$6,778

[1432]

$8,644

[1433]

$10,805

[1434]

$12,966

[1435]

$15,127

[1436]

$17,288

[1437]

$19,449

[1438]

$21,610

[1439]

$23,771

[1440]

$25,932

[1441]

$28,093

[1442]

$30,254

[1443]

Wed, 2023-05-03 00:00
12
$6,778

[1444]

$8,644

[1445]

$10,805

[1446]

$12,966

[1447]

$15,127

[1448]

$17,288

[1449]

$19,449

[1450]

$21,610

[1451]

$23,771

[1452]

$25,932

[1453]

$28,093

[1454]

$30,254

[1455]

Thu, 2023-05-04 00:00
12
$6,778

[1456]

$8,644

[1457]

$10,805

[1458]

$12,966

[1459]

$15,127

[1460]

$17,288

[1461]

$19,449

[1462]

$21,610

[1463]

$23,771

[1464]

$25,932

[1465]

$28,093

[1466]

$30,254

[1467]

Fri, 2023-05-05 00:00
12
$6,778

[1468]

$8,644

[1469]

$10,805

[1470]

$12,966

[1471]

$15,127

[1472]

$17,288

[1473]

$19,449

[1474]

$21,610

[1475]

$23,771

[1476]

$25,932

[1477]

$28,093

[1478]

$30,254

[1479]

Sat, 2023-05-06 00:00
12
$6,778

[1480]

$8,644

[1481]

$10,805

[1482]

$12,966

[1483]

$15,127

[1484]

$17,288

[1485]

$19,449

[1486]

$21,610

[1487]

$23,771

[1488]

$25,932

[1489]

$28,093

[1490]

$30,254

[1491]

Sun, 2023-05-07 00:00
12
$6,778

[1492]

$8,644

[1493]

$10,805

[1494]

$12,966

[1495]

$15,127

[1496]

$17,288

[1497]

$19,449

[1498]

$21,610

[1499]

$23,771

[1500]

$25,932

[1501]

$28,093

[1502]

$30,254

[1503]

Mon, 2023-05-08 00:00
12
$6,778

[1504]

$8,644

[1505]

$10,805

[1506]

$12,966

[1507]

$15,127

[1508]

$17,288

[1509]

$19,449

[1510]

$21,610

[1511]

$23,771

[1512]

$25,932

[1513]

$28,093

[1514]

$30,254

[1515]

Tue, 2023-05-09 00:00
12
$6,778

[1516]

$8,644

[1517]

$10,805

[1518]

$12,966

[1519]

$15,127

[1520]

$17,288

[1521]

$19,449

[1522]

$21,610

[1523]

$23,771

[1524]

$25,932

[1525]

$28,093

[1526]

$30,254

[1527]

Wed, 2023-05-10 00:00
12
$6,778

[1528]

$8,644

[1529]

$10,805

[1530]

$12,966

[1531]

$15,127

[1532]

$17,288

[1533]

$19,449

[1534]

$21,610

[1535]

$23,771

[1536]

$25,932

[1537]

$28,093

[1538]

$30,254

[1539]

Thu, 2023-05-11 00:00
12
$6,778

[1540]

$8,644

[1541]

$10,805

[1542]

$12,966

[1543]

$15,127

[1544]

$17,288

[1545]

$19,449

[1546]

$21,610

[1547]

$23,771

[1548]

$25,932

[1549]

$28,093

[1550]

$30,360

[1551]

Fri, 2023-05-12 00:00
12
$6,778

[1552]

$8,644

[1553]

$10,805

[1554]

$12,966

[1555]

$15,127

[1556]

$17,288

[1557]

$19,449

[1558]

$21,610

[1559]

$23,771

[1560]

$25,932

[1561]

$28,199

[1562]

$30,465

[1563]

Sat, 2023-05-13 00:00
12
$6,778

[1564]

$8,644

[1565]

$10,805

[1566]

$12,966

[1567]

$15,127

[1568]

$17,288

[1569]

$19,449

[1570]

$21,610

[1571]

$23,771

[1572]

$26,038

[1573]

$28,304

[1574]

$30,571

[1575]

Sun, 2023-05-14 00:00
12
$6,778

[1576]

$8,644

[1577]

$10,805

[1578]

$12,966

[1579]

$15,127

[1580]

$17,288

[1581]

$19,449

[1582]

$21,610

[1583]

$23,877

[1584]

$26,143

[1585]

$28,410

[1586]

$30,676

[1587]

Mon, 2023-05-15 00:00
12
$6,778

[1588]

$8,644

[1589]

$10,805

[1590]

$12,966

[1591]

$15,127

[1592]

$17,288

[1593]

$19,449

[1594]

$21,716

[1595]

$23,982

[1596]

$26,249

[1597]

$28,515

[1598]

$30,782

[1599]

Tue, 2023-05-16 00:00
12
$6,778

[1600]

$8,644

[1601]

$10,805

[1602]

$12,966

[1603]

$15,127

[1604]

$17,288

[1605]

$19,555

[1606]

$21,821

[1607]

$24,088

[1608]

$26,354

[1609]

$28,621

[1610]

$30,782

[1611]

Wed, 2023-05-17 00:00
12
$6,778

[1612]

$8,644

[1613]

$10,805

[1614]

$12,966

[1615]

$15,127

[1616]

$17,394

[1617]

$19,660

[1618]

$21,927

[1619]

$24,193

[1620]

$26,460

[1621]

$28,621

[1622]

$30,782

[1623]

Thu, 2023-05-18 00:00
12
$6,778

[1624]

$8,644

[1625]

$10,805

[1626]

$12,966

[1627]

$15,233

[1628]

$17,499

[1629]

$19,766

[1630]

$22,032

[1631]

$24,299

[1632]

$26,460

[1633]

$28,621

[1634]

$30,782

[1635]

Fri, 2023-05-19 00:00
12
$6,778

[1636]

$8,644

[1637]

$10,805

[1638]

$13,072

[1639]

$15,338

[1640]

$17,605

[1641]

$19,871

[1642]

$22,138

[1643]

$24,299

[1644]

$26,460

[1645]

$28,621

[1646]

Sat, 2023-05-20 00:00
12
$6,778

[1647]

$8,644

[1648]

$10,911

[1649]

$13,177

[1650]

$15,444

[1651]

$17,710

[1652]

$19,977

[1653]

$22,138

[1654]

$24,299

[1655]

$26,460

[1656]

Sun, 2023-05-21 00:00
12
$6,778

[1657]

$8,750

[1658]

$11,016

[1659]

$13,283

[1660]

$15,549

[1661]

$17,816

[1662]

$19,977

[1663]

$22,138

[1664]

$24,299

[1665]

Mon, 2023-05-22 00:00
12
$6,884

[1666]

$8,855

[1667]

$11,122

[1668]

$13,388

[1669]

$15,655

[1670]

$17,816

[1671]

$19,977

[1672]

$22,138

[1673]

Tue, 2023-05-23 00:00
12
$6,989

[1674]

$8,961

[1675]

$11,227

[1676]

$13,494

[1677]

$15,655

[1678]

$17,816

[1679]

$19,977

[1680]

Wed, 2023-05-24 00:00
12
$7,095

[1681]

$9,066

[1682]

$11,333

[1683]

$13,494

[1684]

$15,655

[1685]

$17,816

[1686]

Thu, 2023-05-25 00:00
12
$7,095

[1687]

$9,066

[1688]

$11,227

[1689]

$13,388

[1690]

$15,549

[1691]

Fri, 2023-05-26 00:00
12
$7,095

[1692]

$8,961

[1693]

$11,122

[1694]

$13,283

[1695]

Sat, 2023-05-27 00:00
12
$6,989

[1696]

$8,855

[1697]

$11,016

[1698]

Sun, 2023-05-28 00:00
12
$6,884

[1699]

$8,750

[1700]

Mon, 2023-05-29 00:00
12
$6,778

[1701]
Leave a Review
[1702]
POOL, SPA & FITNESS
Hot Tub, Private
Secure Bike Storage
COMMUNITY AMENITIES
Pool, Communal, summer-only
Fitness Room, Communal
Pool, Communal, Year-Round
GENERAL
Air Conditioning
Fireplace, gas
Heating, Radiant Heat
Balcony
Patio
Yard
Firepit, Private
ENTERTAINMENT
TV, in every bedroom
Board Games
Smart TV
Family Room
Sound System (Sonos, etc.)
PARKING AND TRANSPORTATION
Parking Garage/Driveway
Parking, outside, unassigned spaces
VIEW
Valley View
Mountain View
Partial View of Mountain and Valley
Search Availability
Leave Review
[1702]
Vail Valley | 6 Bedrooms | 6 Baths | Sleeps 12 | 7,558 SqFt
[1704]
[1705]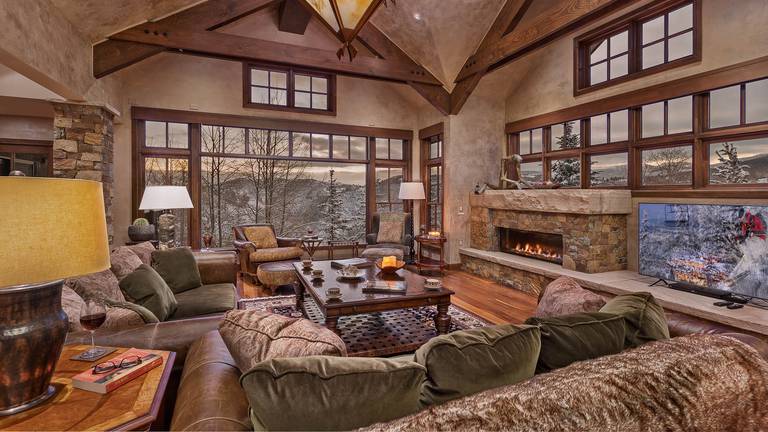 [1706]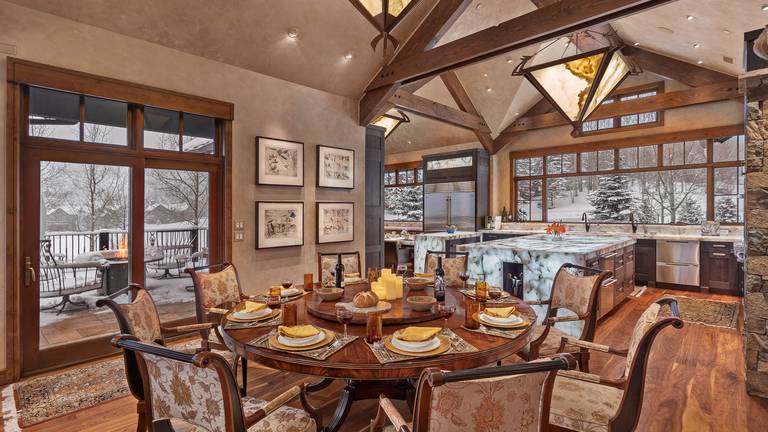 [1707]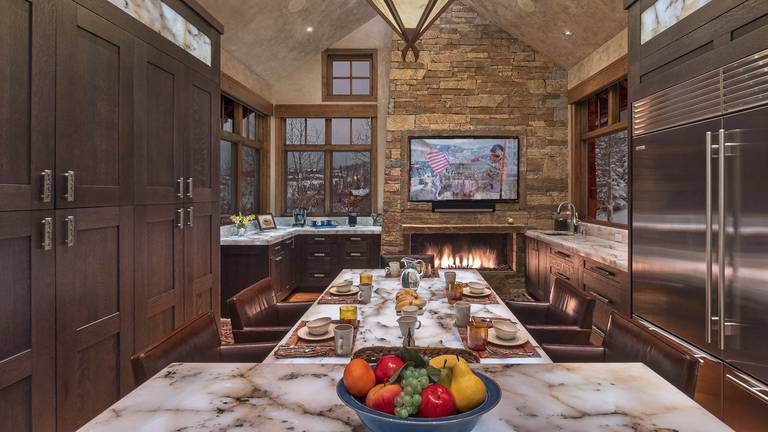 [1708]
[1709]
[1710]
[1711]
[1712]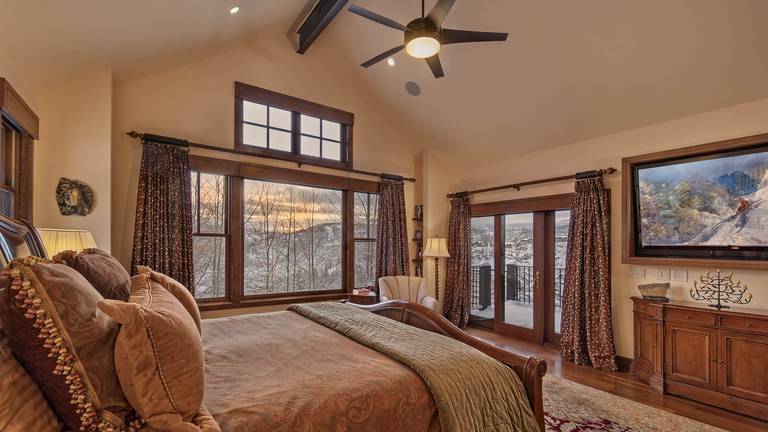 [1713]
[1714]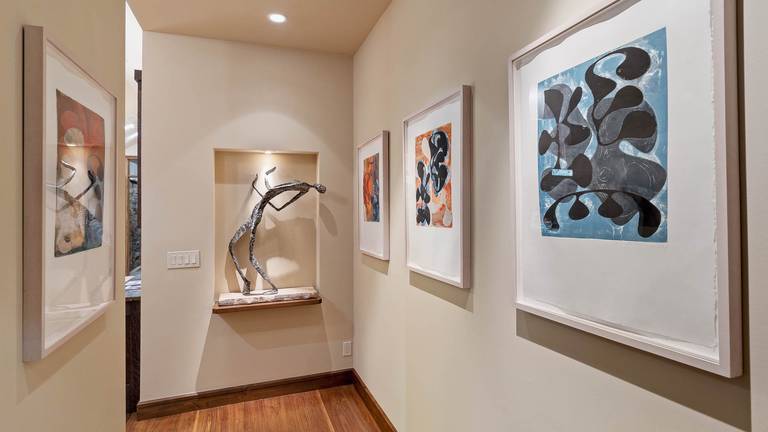 [1715]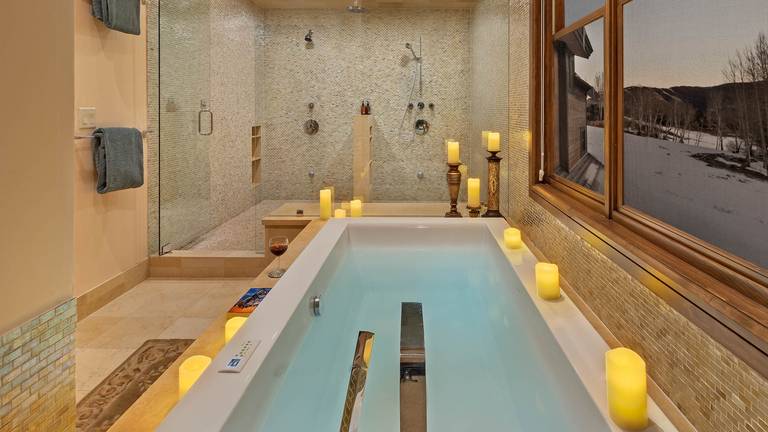 [1716]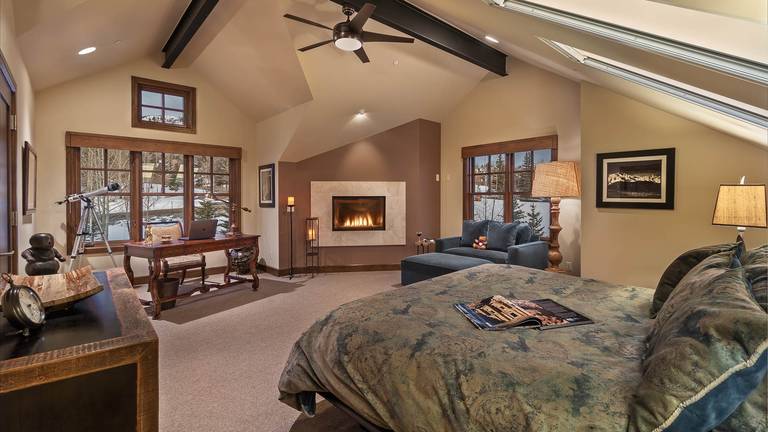 [1717]
[1718]
[1719]
[1720]
[1721]
[1722]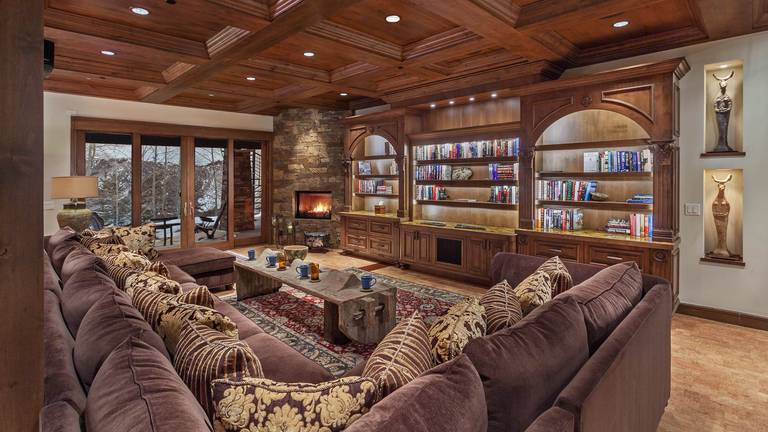 [1723]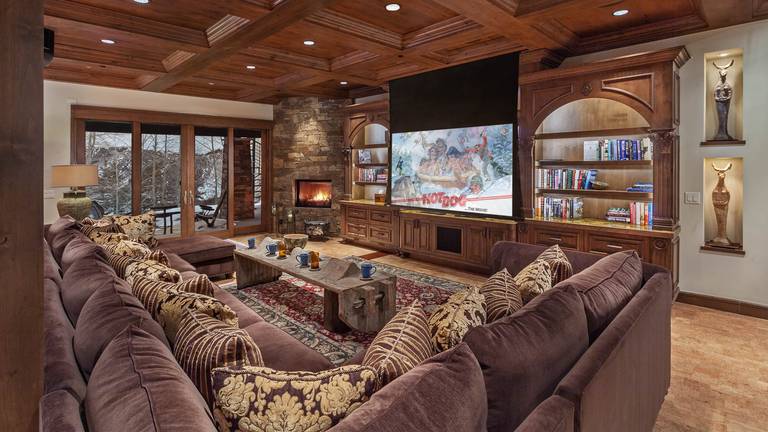 [1724]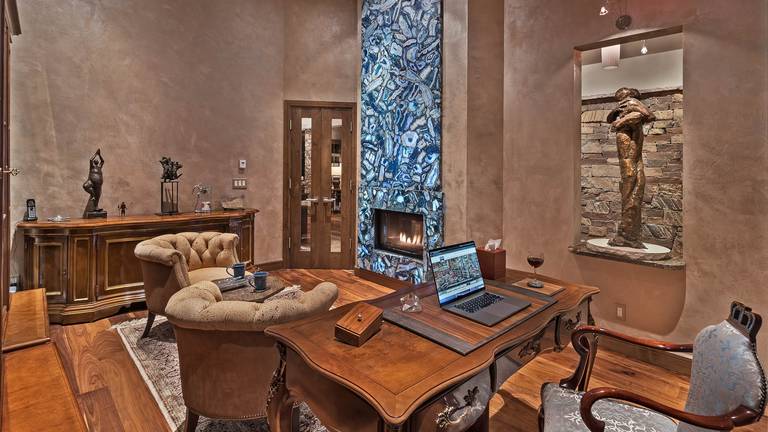 [1725]
[1726]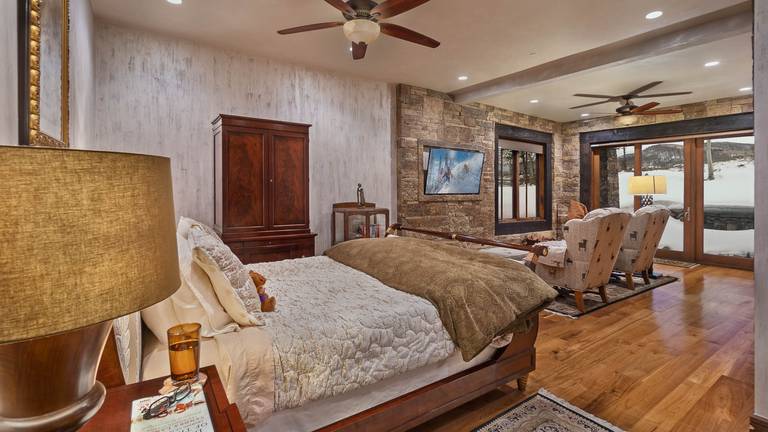 [1727]
[1728]
[1729]
[1730]
[1731]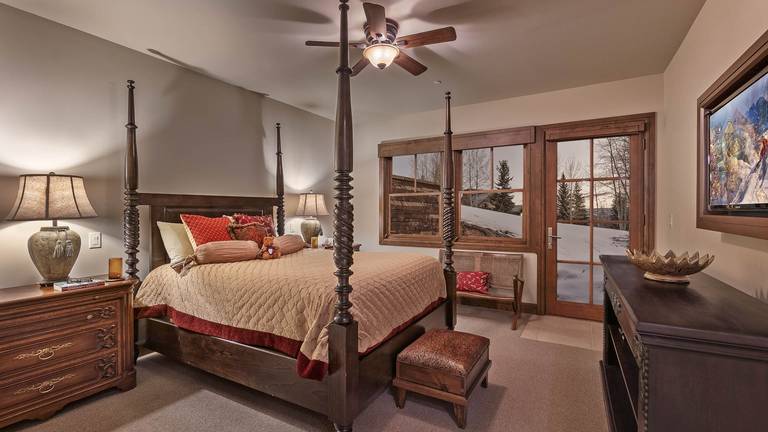 [1732]
[1733]
[1734]
[1735]
[1736]
6 Bedrooms
6 Full 1 Half Baths
Private Hot Tub
Private Hot Tub
Private Hot Tub
Private Hot Tub
Private Hot Tub
Private Hot Tub
Private Hot Tub
Private Hot Tub
Private Hot Tub
Private Hot Tub
Private Hot Tub
Private Hot Tub
Private Hot Tub
Private Hot Tub
Private Hot Tub
Private Hot Tub
Private Hot Tub
Private Hot Tub
Private Hot Tub
Private Hot Tub
Private Hot Tub
Private Hot Tub
Private Hot Tub
Private Hot Tub
Private Hot Tub
Private Hot Tub
Private Hot Tub
Private Hot Tub
Private Hot Tub
Private Hot Tub
Private Hot Tub
Private Hot Tub
Private Hot Tub
Private Hot Tub
Private Hot Tub
Private Hot Tub
Private Hot Tub
Private Hot Tub
Private Hot Tub
Private Hot Tub
Private Hot Tub
Private Hot Tub
Private Hot Tub
Private Hot Tub
Private Hot Tub
Private Hot Tub
Private Hot Tub
Private Hot Tub
Air Conditioning
Air Conditioning
Air Conditioning
Air Conditioning
Air Conditioning
Air Conditioning
Air Conditioning
Air Conditioning
Air Conditioning
Air Conditioning
Air Conditioning
Air Conditioning
Air Conditioning
Air Conditioning
Air Conditioning
Air Conditioning
Air Conditioning
Air Conditioning
Air Conditioning
Air Conditioning
Air Conditioning
Air Conditioning
Air Conditioning
Air Conditioning
Air Conditioning
Air Conditioning
Air Conditioning
Air Conditioning
Air Conditioning
Air Conditioning
Air Conditioning
Air Conditioning
Air Conditioning
Air Conditioning
Air Conditioning
Air Conditioning
Air Conditioning
Air Conditioning
Air Conditioning
Air Conditioning
Air Conditioning
Air Conditioning
Air Conditioning
Air Conditioning
Air Conditioning
Air Conditioning
Air Conditioning
Air Conditioning
Grill/BBQ
Grill/BBQ
Grill/BBQ
Grill/BBQ
Grill/BBQ
Grill/BBQ
Grill/BBQ
Grill/BBQ
Grill/BBQ
Grill/BBQ
Grill/BBQ
Grill/BBQ
Grill/BBQ
Grill/BBQ
Grill/BBQ
Grill/BBQ
Grill/BBQ
Grill/BBQ
Grill/BBQ
Grill/BBQ
Grill/BBQ
Grill/BBQ
Grill/BBQ
Grill/BBQ
Grill/BBQ
Grill/BBQ
Grill/BBQ
Grill/BBQ
Grill/BBQ
Grill/BBQ
Grill/BBQ
Grill/BBQ
Grill/BBQ
Grill/BBQ
Grill/BBQ
Grill/BBQ
Grill/BBQ
Grill/BBQ
Grill/BBQ
Grill/BBQ
Grill/BBQ
Grill/BBQ
Grill/BBQ
Grill/BBQ
Grill/BBQ
Grill/BBQ
Grill/BBQ
Grill/BBQ
This 6-bedroom luxury residence, located on the Ranch side of Cordillera, offers the best in mountain living. Multiple gathering areas and fireplaces, expansive kitchen, large deck with gas grill, private hot tub and unparalleled mountain views add to the home's appeal.

As you enter the home you'll be enthralled by the impeccable stonework that continues throughout the rest of this extraordinary residence. To the right of the main entrance are the incredibly spacious kitchen, dining area, and living room. Turning to the left of the main entrance is the master suite with a king bed, flat-screen TV, gas fireplace, and ensuite full bathroom with Jacuzzi tub and walk-in steam shower. Just beyond the master, is the junior master suite that sits in its own slightly elevated wing. The junior master has a king bed, flat-screen TV, gas fireplace, and ensuite bathroom with a soaking tub and walk-in shower.

One level down from the main floor of the home is two more bedrooms. One with a king bed and one with a queen bed. Both offer flat-screen TV, and ensuite bath. The level offers another entertainment and living room with a wet bar, fireplace, theater room with a larger projection screen, a card table for 6 and a foosball table. There is an additional laundry on this floor.

The lowest level of the home provides guests with access to the private outdoor hot tub, and the remaining two bedrooms. These bedrooms have queen beds with ensuite baths and flat-screen TVs. There is also an additional powder room on this level.

The garage offers two covered parking spaces. There is a sitting area with a fireplace and writing desk just off the main entrance. The laundry is located on the main floor.

COMMUNITY ACCESS: Guests have access to the members club which includes a pool, athletic club with an ice skating rink, and a Nordic center in the winter. (The indoor lap pool and hot tub are closed for remodeling until May 2022. The outdoor community pool and hot tub are closed for the winter and will also be remodeled during Spring 2022.)

SKI ACCESS: This home is located 9.3 miles from the skier parking lot at Arrowhead, 13 miles from the parking garage at Beaver Creek and 21.4 miles from the parking garage at Vail. Guests will need to drive and park in one of the designated skier parking areas to access the slopes.

Your Safe Home Guarantee: All Moving Mountains homes and residences are cleaned to the highest standards following the VRMA Safe Home guidelines and using cleaning products recommended by the CDC.

Please note: Due to COVID-19 some amenities, such as community pools, hot tubs and gyms, may be closed or have restrictions.
Amenities
Early Checkin
Late Checkout
Location:
Stag Lodge
81632
Edwards
,
CO
United States
39° 37' 22.4364" N, 106° 39' 34.794" W
Colorado US