Arrival
Max. Guests
1 night
2 nights
3 nights
4 nights
5 nights
6 nights
7 nights
8 nights
9 nights
10 nights
11 nights
12 nights
13 nights
14 nights
Sat, 2021-07-31 00:00
16
$0

[2]

$0

[3]

$0

[4]

$4,725

[5]

$5,906

[6]

$7,087

[7]

$7,441

[8]

$8,504

[9]

$9,567

[10]

$10,630

[11]

$11,693

[12]

$12,756

[13]

$13,819

[14]

Sun, 2021-08-01 00:00
16
$0

[15]

$0

[16]

$0

[17]

$4,725

[18]

$5,906

[19]

$7,087

[20]

$7,441

[21]

$8,504

[22]

$9,567

[23]

$10,630

[24]

$11,693

[25]

$12,756

[26]

Mon, 2021-08-02 00:00
16
$0

[27]

$0

[28]

$0

[29]

$4,725

[30]

$5,906

[31]

$7,087

[32]

$7,441

[33]

$8,504

[34]

$9,567

[35]

$10,630

[36]

$11,693

[37]

Tue, 2021-08-03 00:00
16
$0

[38]

$0

[39]

$0

[40]

$4,725

[41]

$5,906

[42]

$7,087

[43]

$7,441

[44]

$8,504

[45]

$9,567

[46]

$10,630

[47]

Wed, 2021-08-04 00:00
16
$0

[48]

$0

[49]

$0

[50]

$4,725

[51]

$5,906

[52]

$7,087

[53]

$7,441

[54]

$8,504

[55]

$9,567

[56]

Thu, 2021-08-05 00:00
16
$0

[57]

$0

[58]

$0

[59]

$4,725

[60]

$5,906

[61]

$7,087

[62]

$7,441

[63]

$8,504

[64]

Fri, 2021-08-06 00:00
16
$0

[65]

$0

[66]

$0

[67]

$4,725

[68]

$5,906

[69]

$7,087

[70]

$7,441

[71]

Sat, 2021-08-07 00:00
16
$0

[72]

$0

[73]

$0

[74]

$4,725

[75]

$5,906

[76]

$7,087

[77]

Sun, 2021-08-08 00:00
16
$0

[78]

$0

[79]

$0

[80]

$4,725

[81]

$5,906

[82]

Mon, 2021-08-09 00:00
16
$0

[83]

$0

[84]

$0

[85]

$4,725

[86]

Tue, 2021-08-10 00:00
16
$0

[87]

$0

[88]

$0

[89]

Wed, 2021-08-11 00:00
16
$0

[90]

$0

[91]

Thu, 2021-08-12 00:00
16
$0

[92]

Mon, 2021-08-23 00:00
16
$0

[93]

$0

[94]

$3,209

[95]

$4,279

[96]

$5,349

[97]

$6,419

[98]

$6,740

[99]

$7,703

[100]

$8,666

[101]

$9,628

[102]

$10,591

[103]

$11,554

[104]

$12,517

[105]

$13,480

[106]

Tue, 2021-08-24 00:00
16
$0

[107]

$0

[108]

$3,209

[109]

$4,279

[110]

$5,349

[111]

$6,419

[112]

$6,740

[113]

$7,703

[114]

$8,666

[115]

$9,628

[116]

$10,591

[117]

$11,554

[118]

$12,517

[119]

$13,480

[120]

Wed, 2021-08-25 00:00
16
$0

[121]

$0

[122]

$3,209

[123]

$4,279

[124]

$5,349

[125]

$6,419

[126]

$6,740

[127]

$7,703

[128]

$8,666

[129]

$9,628

[130]

$10,591

[131]

$11,554

[132]

$12,517

[133]

$13,480

[134]

Thu, 2021-08-26 00:00
16
$0

[135]

$0

[136]

$3,209

[137]

$4,279

[138]

$5,349

[139]

$6,419

[140]

$6,740

[141]

$7,703

[142]

$8,666

[143]

$9,628

[144]

$10,591

[145]

$11,554

[146]

$12,517

[147]

$13,355

[148]

Fri, 2021-08-27 00:00
16
$0

[149]

$0

[150]

$3,209

[151]

$4,279

[152]

$5,349

[153]

$6,419

[154]

$6,740

[155]

$7,703

[156]

$8,666

[157]

$9,628

[158]

$10,591

[159]

$11,554

[160]

$12,392

[161]

$13,230

[162]

Sat, 2021-08-28 00:00
16
$0

[163]

$0

[164]

$3,209

[165]

$4,279

[166]

$5,349

[167]

$6,419

[168]

$6,740

[169]

$7,703

[170]

$8,666

[171]

$9,628

[172]

$10,591

[173]

$11,429

[174]

$12,268

[175]

$13,106

[176]

Sun, 2021-08-29 00:00
16
$0

[177]

$0

[178]

$3,209

[179]

$4,279

[180]

$5,349

[181]

$6,419

[182]

$6,740

[183]

$7,703

[184]

$8,666

[185]

$9,628

[186]

$10,467

[187]

$11,305

[188]

$12,143

[189]

$12,981

[190]

Mon, 2021-08-30 00:00
16
$0

[191]

$0

[192]

$3,209

[193]

$4,279

[194]

$5,349

[195]

$6,419

[196]

$6,740

[197]

$7,703

[198]

$8,666

[199]

$9,504

[200]

$10,342

[201]

$11,180

[202]

$12,018

[203]

$12,856

[204]

Tue, 2021-08-31 00:00
16
$0

[205]

$0

[206]

$3,209

[207]

$4,279

[208]

$5,349

[209]

$6,419

[210]

$6,740

[211]

$7,703

[212]

$8,541

[213]

$9,379

[214]

$10,217

[215]

$11,055

[216]

$11,894

[217]

$12,732

[218]

Wed, 2021-09-01 00:00
16
$0

[219]

$0

[220]

$3,209

[221]

$4,279

[222]

$5,349

[223]

$6,419

[224]

$6,740

[225]

$7,578

[226]

$8,416

[227]

$9,254

[228]

$10,093

[229]

$10,931

[230]

$11,769

[231]

$12,607

[232]

Thu, 2021-09-02 00:00
16
$0

[233]

$0

[234]

$3,209

[235]

$4,279

[236]

$5,349

[237]

$6,419

[238]

$6,615

[239]

$7,453

[240]

$8,292

[241]

$9,130

[242]

$9,968

[243]

$10,806

[244]

$11,644

[245]

$12,482

[246]

Fri, 2021-09-03 00:00
16
$0

[247]

$0

[248]

$3,209

[249]

$4,279

[250]

$5,349

[251]

$6,280

[252]

$6,491

[253]

$7,329

[254]

$8,167

[255]

$9,005

[256]

$9,843

[257]

$10,681

[258]

$11,519

[259]

$12,358

[260]

Sat, 2021-09-04 00:00
16
$0

[261]

$0

[262]

$3,209

[263]

$4,279

[264]

$5,211

[265]

$6,142

[266]

$6,366

[267]

$7,204

[268]

$8,042

[269]

$8,880

[270]

$9,718

[271]

$10,557

[272]

$11,395

[273]

$12,233

[274]

Sun, 2021-09-05 00:00
16
$0

[275]

$0

[276]

$3,209

[277]

$4,141

[278]

$5,072

[279]

$6,003

[280]

$6,241

[281]

$7,079

[282]

$7,917

[283]

$8,756

[284]

$9,594

[285]

$10,432

[286]

$11,270

[287]

$12,108

[288]

Mon, 2021-09-06 00:00
16
$0

[289]

$0

[290]

$3,071

[291]

$4,002

[292]

$4,933

[293]

$5,865

[294]

$6,116

[295]

$6,955

[296]

$7,793

[297]

$8,631

[298]

$9,469

[299]

$10,307

[300]

$11,145

[301]

$11,983

[302]

Tue, 2021-09-07 00:00
16
$0

[303]

$0

[304]

$2,932

[305]

$3,864

[306]

$4,795

[307]

$5,726

[308]

$5,992

[309]

$6,830

[310]

$7,668

[311]

$8,506

[312]

$9,344

[313]

$10,182

[314]

$11,021

[315]

$11,859

[316]

Wed, 2021-09-08 00:00
16
$0

[317]

$0

[318]

$2,794

[319]

$3,725

[320]

$4,656

[321]

$5,588

[322]

$5,867

[323]

$6,705

[324]

$7,543

[325]

$8,381

[326]

$9,220

[327]

$10,058

[328]

$10,896

[329]

$11,734

[330]

Thu, 2021-09-09 00:00
16
$0

[331]

$0

[332]

$2,794

[333]

$3,725

[334]

$4,656

[335]

$5,588

[336]

$5,867

[337]

$6,705

[338]

$7,543

[339]

$8,381

[340]

$9,220

[341]

$10,058

[342]

$10,896

[343]

$11,734

[344]

Fri, 2021-09-10 00:00
16
$0

[345]

$0

[346]

$2,794

[347]

$3,725

[348]

$4,656

[349]

$5,588

[350]

$5,867

[351]

$6,705

[352]

$7,543

[353]

$8,381

[354]

$9,220

[355]

$10,058

[356]

$10,896

[357]

$11,734

[358]

Sat, 2021-09-11 00:00
16
$0

[359]

$0

[360]

$2,794

[361]

$3,725

[362]

$4,656

[363]

$5,588

[364]

$5,867

[365]

$6,705

[366]

$7,543

[367]

$8,381

[368]

$9,220

[369]

$10,058

[370]

$10,896

[371]

$11,734

[372]

Sun, 2021-09-12 00:00
16
$0

[373]

$0

[374]

$2,794

[375]

$3,725

[376]

$4,656

[377]

$5,588

[378]

$5,867

[379]

$6,705

[380]

$7,543

[381]

$8,381

[382]

$9,220

[383]

$10,058

[384]

$10,896

[385]

$11,734

[386]

Mon, 2021-09-13 00:00
16
$0

[387]

$0

[388]

$2,794

[389]

$3,725

[390]

$4,656

[391]

$5,588

[392]

$5,867

[393]

$6,705

[394]

$7,543

[395]

$8,381

[396]

$9,220

[397]

$10,058

[398]

$10,896

[399]

$11,734

[400]

Tue, 2021-09-14 00:00
16
$0

[401]

$0

[402]

$2,794

[403]

$3,725

[404]

$4,656

[405]

$5,588

[406]

$5,867

[407]

$6,705

[408]

$7,543

[409]

$8,381

[410]

$9,220

[411]

$10,058

[412]

$10,896

[413]

$11,734

[414]

Wed, 2021-09-15 00:00
16
$0

[415]

$0

[416]

$2,794

[417]

$3,725

[418]

$4,656

[419]

$5,588

[420]

$5,867

[421]

$6,705

[422]

$7,543

[423]

$8,381

[424]

$9,220

[425]

$10,058

[426]

$10,896

[427]

$11,734

[428]

Thu, 2021-09-16 00:00
16
$0

[429]

$0

[430]

$2,794

[431]

$3,725

[432]

$4,656

[433]

$5,588

[434]

$5,867

[435]

$6,705

[436]

$7,543

[437]

$8,381

[438]

$9,220

[439]

$10,058

[440]

$10,896

[441]

$11,734

[442]

Fri, 2021-09-17 00:00
16
$0

[443]

$0

[444]

$2,794

[445]

$3,725

[446]

$4,656

[447]

$5,588

[448]

$5,867

[449]

$6,705

[450]

$7,543

[451]

$8,381

[452]

$9,220

[453]

$10,058

[454]

$10,896

[455]

$11,734

[456]

Sat, 2021-09-18 00:00
16
$0

[457]

$0

[458]

$2,794

[459]

$3,725

[460]

$4,656

[461]

$5,588

[462]

$5,867

[463]

$6,705

[464]

$7,543

[465]

$8,381

[466]

$9,220

[467]

$10,058

[468]

$10,896

[469]

$11,734

[470]

Sun, 2021-09-19 00:00
16
$0

[471]

$0

[472]

$2,794

[473]

$3,725

[474]

$4,656

[475]

$5,588

[476]

$5,867

[477]

$6,705

[478]

$7,543

[479]

$8,381

[480]

$9,220

[481]

$10,058

[482]

$10,896

[483]

$11,734

[484]

Mon, 2021-09-20 00:00
16
$0

[485]

$0

[486]

$2,794

[487]

$3,725

[488]

$4,656

[489]

$5,588

[490]

$5,867

[491]

$6,705

[492]

$7,543

[493]

$8,381

[494]

$9,220

[495]

$10,058

[496]

$10,896

[497]

$11,734

[498]

Tue, 2021-09-21 00:00
16
$0

[499]

$0

[500]

$2,794

[501]

$3,725

[502]

$4,656

[503]

$5,588

[504]

$5,867

[505]

$6,705

[506]

$7,543

[507]

$8,381

[508]

$9,220

[509]

$10,058

[510]

$10,896

[511]

$11,734

[512]

Wed, 2021-09-22 00:00
16
$0

[513]

$0

[514]

$2,794

[515]

$3,725

[516]

$4,656

[517]

$5,588

[518]

$5,867

[519]

$6,705

[520]

$7,543

[521]

$8,381

[522]

$9,220

[523]

$10,058

[524]

$10,896

[525]

$11,734

[526]

Thu, 2021-09-23 00:00
16
$0

[527]

$0

[528]

$2,794

[529]

$3,725

[530]

$4,656

[531]

$5,588

[532]

$5,867

[533]

$6,705

[534]

$7,543

[535]

$8,381

[536]

$9,220

[537]

$10,058

[538]

$10,896

[539]

$11,734

[540]

Fri, 2021-09-24 00:00
16
$0

[541]

$0

[542]

$2,794

[543]

$3,725

[544]

$4,656

[545]

$5,588

[546]

$5,867

[547]

$6,705

[548]

$7,543

[549]

$8,381

[550]

$9,220

[551]

$10,058

[552]

$10,896

[553]

$11,734

[554]

Sat, 2021-09-25 00:00
16
$0

[555]

$0

[556]

$2,794

[557]

$3,725

[558]

$4,656

[559]

$5,588

[560]

$5,867

[561]

$6,705

[562]

$7,543

[563]

$8,381

[564]

$9,220

[565]

$10,058

[566]

$10,896

[567]

$11,734

[568]

Sun, 2021-09-26 00:00
16
$0

[569]

$0

[570]

$2,794

[571]

$3,725

[572]

$4,656

[573]

$5,588

[574]

$5,867

[575]

$6,705

[576]

$7,543

[577]

$8,381

[578]

$9,220

[579]

$10,058

[580]

$10,896

[581]

$11,734

[582]

Mon, 2021-09-27 00:00
16
$0

[583]

$0

[584]

$2,794

[585]

$3,725

[586]

$4,656

[587]

$5,588

[588]

$5,867

[589]

$6,705

[590]

$7,543

[591]

$8,381

[592]

$9,220

[593]

$10,058

[594]

$10,896

[595]

$11,734

[596]

Tue, 2021-09-28 00:00
16
$0

[597]

$0

[598]

$2,794

[599]

$3,725

[600]

$4,656

[601]

$5,588

[602]

$5,867

[603]

$6,705

[604]

$7,543

[605]

$8,381

[606]

$9,220

[607]

$10,058

[608]

$10,896

[609]

$11,734

[610]

Wed, 2021-09-29 00:00
16
$0

[611]

$0

[612]

$2,794

[613]

$3,725

[614]

$4,656

[615]

$5,588

[616]

$5,867

[617]

$6,705

[618]

$7,543

[619]

$8,381

[620]

$9,220

[621]

$10,058

[622]

$10,896

[623]

$11,734

[624]

Thu, 2021-09-30 00:00
16
$0

[625]

$0

[626]

$2,794

[627]

$3,725

[628]

$4,656

[629]

$5,588

[630]

$5,867

[631]

$6,705

[632]

$7,543

[633]

$8,381

[634]

$9,220

[635]

$10,058

[636]

$10,896

[637]

$11,734

[638]

Fri, 2021-10-01 00:00
16
$0

[639]

$0

[640]

$2,794

[641]

$3,725

[642]

$4,656

[643]

$5,588

[644]

$5,867

[645]

$6,705

[646]

$7,543

[647]

$8,381

[648]

$9,220

[649]

$10,058

[650]

$10,896

[651]

$11,734

[652]

Sat, 2021-10-02 00:00
16
$0

[653]

$0

[654]

$2,794

[655]

$3,725

[656]

$4,656

[657]

$5,588

[658]

$5,867

[659]

$6,705

[660]

$7,543

[661]

$8,381

[662]

$9,220

[663]

$10,058

[664]

$10,896

[665]

$11,734

[666]

Sun, 2021-10-03 00:00
16
$0

[667]

$0

[668]

$2,794

[669]

$3,725

[670]

$4,656

[671]

$5,588

[672]

$5,867

[673]

$6,705

[674]

$7,543

[675]

$8,381

[676]

$9,220

[677]

$10,058

[678]

$10,896

[679]

$11,734

[680]

Mon, 2021-10-04 00:00
16
$0

[681]

$0

[682]

$2,794

[683]

$3,725

[684]

$4,656

[685]

$5,588

[686]

$5,867

[687]

$6,705

[688]

$7,543

[689]

$8,381

[690]

$9,220

[691]

$10,058

[692]

$10,896

[693]

$11,734

[694]

Tue, 2021-10-05 00:00
16
$0

[695]

$0

[696]

$2,794

[697]

$3,725

[698]

$4,656

[699]

$5,588

[700]

$5,867

[701]

$6,705

[702]

$7,543

[703]

$8,381

[704]

$9,220

[705]

$10,058

[706]

$10,896

[707]

$11,734

[708]

Wed, 2021-10-06 00:00
16
$0

[709]

$0

[710]

$2,794

[711]

$3,725

[712]

$4,656

[713]

$5,588

[714]

$5,867

[715]

$6,705

[716]

$7,543

[717]

$8,381

[718]

$9,220

[719]

$10,058

[720]

$10,896

[721]

$11,734

[722]

Thu, 2021-10-07 00:00
16
$0

[723]

$0

[724]

$2,794

[725]

$3,725

[726]

$4,656

[727]

$5,588

[728]

$5,867

[729]

$6,705

[730]

$7,543

[731]

$8,381

[732]

$9,220

[733]

$10,058

[734]

$10,896

[735]

$11,734

[736]

Fri, 2021-10-08 00:00
16
$0

[737]

$0

[738]

$2,794

[739]

$3,725

[740]

$4,656

[741]

$5,588

[742]

$5,867

[743]

$6,705

[744]

$7,543

[745]

$8,381

[746]

$9,220

[747]

$10,058

[748]

$10,896

[749]

$11,734

[750]

Sat, 2021-10-09 00:00
16
$0

[751]

$0

[752]

$2,794

[753]

$3,725

[754]

$4,656

[755]

$5,588

[756]

$5,867

[757]

$6,705

[758]

$7,543

[759]

$8,381

[760]

$9,220

[761]

$10,058

[762]

$10,896

[763]

$11,734

[764]

Sun, 2021-10-10 00:00
16
$0

[765]

$0

[766]

$2,794

[767]

$3,725

[768]

$4,656

[769]

$5,588

[770]

$5,867

[771]

$6,705

[772]

$7,543

[773]

$8,381

[774]

$9,220

[775]

$10,058

[776]

$10,896

[777]

$11,734

[778]

Mon, 2021-10-11 00:00
16
$0

[779]

$0

[780]

$2,794

[781]

$3,725

[782]

$4,656

[783]

$5,588

[784]

$5,867

[785]

$6,705

[786]

$7,543

[787]

$8,381

[788]

$9,220

[789]

$10,058

[790]

$10,896

[791]

$11,734

[792]

Tue, 2021-10-12 00:00
16
$0

[793]

$0

[794]

$2,794

[795]

$3,725

[796]

$4,656

[797]

$5,588

[798]

$5,867

[799]

$6,705

[800]

$7,543

[801]

$8,381

[802]

$9,220

[803]

$10,058

[804]

$10,896

[805]

$11,734

[806]

Wed, 2021-10-13 00:00
16
$0

[807]

$0

[808]

$2,794

[809]

$3,725

[810]

$4,656

[811]

$5,588

[812]

$5,867

[813]

$6,705

[814]

$7,543

[815]

$8,381

[816]

$9,220

[817]

$10,058

[818]

$10,896

[819]

$11,734

[820]

Thu, 2021-10-14 00:00
16
$0

[821]

$0

[822]

$2,794

[823]

$3,725

[824]

$4,656

[825]

$5,588

[826]

$5,867

[827]

$6,705

[828]

$7,543

[829]

$8,381

[830]

$9,220

[831]

$10,058

[832]

$10,896

[833]

$11,734

[834]

Fri, 2021-10-15 00:00
16
$0

[835]

$0

[836]

$2,794

[837]

$3,725

[838]

$4,656

[839]

$5,588

[840]

$5,867

[841]

$6,705

[842]

$7,543

[843]

$8,381

[844]

$9,220

[845]

$10,058

[846]

$10,896

[847]

$11,734

[848]

Sat, 2021-10-16 00:00
16
$0

[849]

$0

[850]

$2,794

[851]

$3,725

[852]

$4,656

[853]

$5,588

[854]

$5,867

[855]

$6,705

[856]

$7,543

[857]

$8,381

[858]

$9,220

[859]

$10,058

[860]

$10,896

[861]

$11,734

[862]

Sun, 2021-10-17 00:00
16
$0

[863]

$0

[864]

$2,794

[865]

$3,725

[866]

$4,656

[867]

$5,588

[868]

$5,867

[869]

$6,705

[870]

$7,543

[871]

$8,381

[872]

$9,220

[873]

$10,058

[874]

$10,896

[875]

$11,734

[876]

Mon, 2021-10-18 00:00
16
$0

[877]

$0

[878]

$2,794

[879]

$3,725

[880]

$4,656

[881]

$5,588

[882]

$5,867

[883]

$6,705

[884]

$7,543

[885]

$8,381

[886]

$9,220

[887]

$10,058

[888]

$10,896

[889]

$11,734

[890]

Tue, 2021-10-19 00:00
16
$0

[891]

$0

[892]

$2,794

[893]

$3,725

[894]

$4,656

[895]

$5,588

[896]

$5,867

[897]

$6,705

[898]

$7,543

[899]

$8,381

[900]

$9,220

[901]

$10,058

[902]

$10,896

[903]

$12,349

[904]

Wed, 2021-10-20 00:00
16
$0

[905]

$0

[906]

$2,794

[907]

$3,725

[908]

$4,656

[909]

$5,588

[910]

$5,867

[911]

$6,705

[912]

$7,543

[913]

$8,381

[914]

$9,220

[915]

$10,058

[916]

$11,511

[917]

$12,965

[918]

Thu, 2021-10-21 00:00
16
$0

[919]

$0

[920]

$2,794

[921]

$3,725

[922]

$4,656

[923]

$5,588

[924]

$5,867

[925]

$6,705

[926]

$7,543

[927]

$8,381

[928]

$9,220

[929]

$10,673

[930]

$12,127

[931]

$13,580

[932]

Fri, 2021-10-22 00:00
16
$0

[933]

$0

[934]

$2,794

[935]

$3,725

[936]

$4,656

[937]

$5,588

[938]

$5,867

[939]

$6,705

[940]

$7,543

[941]

$8,381

[942]

$9,835

[943]

$11,288

[944]

$12,742

[945]

$14,195

[946]

Sat, 2021-10-23 00:00
16
$0

[947]

$0

[948]

$2,794

[949]

$3,725

[950]

$4,656

[951]

$5,588

[952]

$5,867

[953]

$6,705

[954]

$7,543

[955]

$8,997

[956]

$10,450

[957]

$11,904

[958]

$13,357

[959]

$14,811

[960]

Sun, 2021-10-24 00:00
16
$0

[961]

$0

[962]

$2,794

[963]

$3,725

[964]

$4,656

[965]

$5,588

[966]

$5,867

[967]

$6,705

[968]

$8,159

[969]

$9,612

[970]

$11,066

[971]

$12,519

[972]

$13,973

[973]

$15,426

[974]

Mon, 2021-10-25 00:00
16
$0

[975]

$0

[976]

$2,794

[977]

$3,725

[978]

$4,656

[979]

$5,588

[980]

$5,867

[981]

$7,321

[982]

$8,774

[983]

$10,227

[984]

$11,681

[985]

$13,134

[986]

$14,588

[987]

$16,041

[988]

Tue, 2021-10-26 00:00
16
$0

[989]

$0

[990]

$2,794

[991]

$3,725

[992]

$4,656

[993]

$5,588

[994]

$6,482

[995]

$7,936

[996]

$9,389

[997]

$10,843

[998]

$12,296

[999]

$13,750

[1000]

$15,203

[1001]

$16,657

[1002]

Wed, 2021-10-27 00:00
16
$0

[1003]

$0

[1004]

$2,794

[1005]

$3,725

[1006]

$4,656

[1007]

$6,271

[1008]

$7,098

[1009]

$8,551

[1010]

$10,005

[1011]

$11,458

[1012]

$12,912

[1013]

$14,365

[1014]

$15,818

[1015]

$17,272

[1016]

Thu, 2021-10-28 00:00
16
$0

[1017]

$0

[1018]

$2,794

[1019]

$3,725

[1020]

$5,340

[1021]

$6,955

[1022]

$7,713

[1023]

$9,166

[1024]

$10,620

[1025]

$12,073

[1026]

$13,527

[1027]

$14,980

[1028]

$16,434

[1029]

$17,887

[1030]

Fri, 2021-10-29 00:00
16
$0

[1031]

$0

[1032]

$2,794

[1033]

$4,409

[1034]

$6,024

[1035]

$7,639

[1036]

$8,328

[1037]

$9,782

[1038]

$11,235

[1039]

$12,689

[1040]

$14,142

[1041]

$15,596

[1042]

$17,049

[1043]

$18,503

[1044]

Sat, 2021-10-30 00:00
16
$0

[1045]

$0

[1046]

$3,478

[1047]

$5,092

[1048]

$6,707

[1049]

$8,322

[1050]

$8,944

[1051]

$10,397

[1052]

$11,851

[1053]

$13,304

[1054]

$14,758

[1055]

$16,211

[1056]

$17,664

[1057]

$19,118

[1058]

Sun, 2021-10-31 00:00
16
$0

[1059]

$0

[1060]

$4,161

[1061]

$5,776

[1062]

$7,391

[1063]

$9,006

[1064]

$9,559

[1065]

$11,012

[1066]

$12,466

[1067]

$13,919

[1068]

$15,373

[1069]

$16,826

[1070]

$18,280

[1071]

$19,733

[1072]

Mon, 2021-11-01 00:00
16
$0

[1073]

$0

[1074]

$0

[1075]

$6,460

[1076]

$8,075

[1077]

$9,690

[1078]

$10,174

[1079]

$11,628

[1080]

$13,081

[1081]

$14,535

[1082]

$15,988

[1083]

$17,442

[1084]

$18,895

[1085]

$20,349

[1086]

Tue, 2021-11-02 00:00
16
$0

[1087]

$0

[1088]

$0

[1089]

$6,460

[1090]

$8,075

[1091]

$9,690

[1092]

$10,174

[1093]

$11,628

[1094]

$13,081

[1095]

$14,535

[1096]

$15,988

[1097]

$17,442

[1098]

$18,895

[1099]

$20,349

[1100]

Wed, 2021-11-03 00:00
16
$0

[1101]

$0

[1102]

$0

[1103]

$6,460

[1104]

$8,075

[1105]

$9,690

[1106]

$10,174

[1107]

$11,628

[1108]

$13,081

[1109]

$14,535

[1110]

$15,988

[1111]

$17,442

[1112]

$18,895

[1113]

$20,349

[1114]

Thu, 2021-11-04 00:00
16
$0

[1115]

$0

[1116]

$0

[1117]

$6,460

[1118]

$8,075

[1119]

$9,690

[1120]

$10,174

[1121]

$11,628

[1122]

$13,081

[1123]

$14,535

[1124]

$15,988

[1125]

$17,442

[1126]

$18,895

[1127]

$20,349

[1128]

Fri, 2021-11-05 00:00
16
$0

[1129]

$0

[1130]

$0

[1131]

$6,460

[1132]

$8,075

[1133]

$9,690

[1134]

$10,174

[1135]

$11,628

[1136]

$13,081

[1137]

$14,535

[1138]

$15,988

[1139]

$17,442

[1140]

$18,895

[1141]

$20,349

[1142]

Sat, 2021-11-06 00:00
16
$0

[1143]

$0

[1144]

$0

[1145]

$6,460

[1146]

$8,075

[1147]

$9,690

[1148]

$10,174

[1149]

$11,628

[1150]

$13,081

[1151]

$14,535

[1152]

$15,988

[1153]

$17,442

[1154]

$18,895

[1155]

$20,349

[1156]

Sun, 2021-11-07 00:00
16
$0

[1157]

$0

[1158]

$0

[1159]

$6,460

[1160]

$8,075

[1161]

$9,690

[1162]

$10,174

[1163]

$11,628

[1164]

$13,081

[1165]

$14,535

[1166]

$15,988

[1167]

$17,442

[1168]

$18,895

[1169]

$20,349

[1170]

Mon, 2021-11-08 00:00
16
$0

[1171]

$0

[1172]

$0

[1173]

$6,460

[1174]

$8,075

[1175]

$9,690

[1176]

$10,174

[1177]

$11,628

[1178]

$13,081

[1179]

$14,535

[1180]

$15,988

[1181]

$17,442

[1182]

$18,895

[1183]

$20,349

[1184]

Tue, 2021-11-09 00:00
16
$0

[1185]

$0

[1186]

$0

[1187]

$6,460

[1188]

$8,075

[1189]

$9,690

[1190]

$10,174

[1191]

$11,628

[1192]

$13,081

[1193]

$14,535

[1194]

$15,988

[1195]

$17,442

[1196]

$18,895

[1197]

$20,349

[1198]

Wed, 2021-11-10 00:00
16
$0

[1199]

$0

[1200]

$0

[1201]

$6,460

[1202]

$8,075

[1203]

$9,690

[1204]

$10,174

[1205]

$11,628

[1206]

$13,081

[1207]

$14,535

[1208]

$15,988

[1209]

$17,442

[1210]

$18,895

[1211]

$20,349

[1212]

Thu, 2021-11-11 00:00
16
$0

[1213]

$0

[1214]

$0

[1215]

$6,460

[1216]

$8,075

[1217]

$9,690

[1218]

$10,174

[1219]

$11,628

[1220]

$13,081

[1221]

$14,535

[1222]

$15,988

[1223]

$17,442

[1224]

$18,895

[1225]

$20,349

[1226]

Fri, 2021-11-12 00:00
16
$0

[1227]

$0

[1228]

$0

[1229]

$6,460

[1230]

$8,075

[1231]

$9,690

[1232]

$10,174

[1233]

$11,628

[1234]

$13,081

[1235]

$14,535

[1236]

$15,988

[1237]

$17,442

[1238]

$18,895

[1239]

$20,349

[1240]

Sat, 2021-11-13 00:00
16
$0

[1241]

$0

[1242]

$0

[1243]

$6,460

[1244]

$8,075

[1245]

$9,690

[1246]

$10,174

[1247]

$11,628

[1248]

$13,081

[1249]

$14,535

[1250]

$15,988

[1251]

$17,442

[1252]

$18,895

[1253]

$20,349

[1254]

Sun, 2021-11-14 00:00
16
$0

[1255]

$0

[1256]

$0

[1257]

$6,460

[1258]

$8,075

[1259]

$9,690

[1260]

$10,174

[1261]

$11,628

[1262]

$13,081

[1263]

$14,535

[1264]

$15,988

[1265]

$17,442

[1266]

$18,895

[1267]

$20,349

[1268]

Mon, 2021-11-15 00:00
16
$0

[1269]

$0

[1270]

$0

[1271]

$6,460

[1272]

$8,075

[1273]

$9,690

[1274]

$10,174

[1275]

$11,628

[1276]

$13,081

[1277]

$14,535

[1278]

$15,988

[1279]

$17,442

[1280]

$18,895

[1281]

$20,349

[1282]

Tue, 2021-11-16 00:00
16
$0

[1283]

$0

[1284]

$0

[1285]

$6,460

[1286]

$8,075

[1287]

$9,690

[1288]

$10,174

[1289]

$11,628

[1290]

$13,081

[1291]

$14,535

[1292]

$15,988

[1293]

$17,442

[1294]

$18,895

[1295]

$20,349

[1296]

Wed, 2021-11-17 00:00
16
$0

[1297]

$0

[1298]

$0

[1299]

$6,460

[1300]

$8,075

[1301]

$9,690

[1302]

$10,174

[1303]

$11,628

[1304]

$13,081

[1305]

$14,535

[1306]

$15,988

[1307]

$17,442

[1308]

$18,895

[1309]

$20,349

[1310]

Thu, 2021-11-18 00:00
16
$0

[1311]

$0

[1312]

$0

[1313]

$6,460

[1314]

$8,075

[1315]

$9,690

[1316]

$10,174

[1317]

$11,628

[1318]

$13,081

[1319]

$14,535

[1320]

$15,988

[1321]

$17,442

[1322]

$18,895

[1323]

$20,349

[1324]

Fri, 2021-11-19 00:00
16
$0

[1325]

$0

[1326]

$0

[1327]

$6,460

[1328]

$8,075

[1329]

$9,690

[1330]

$10,174

[1331]

$11,628

[1332]

$13,081

[1333]

$14,535

[1334]

$15,988

[1335]

$17,442

[1336]

$18,895

[1337]

$20,349

[1338]

Sat, 2021-11-20 00:00
16
$0

[1339]

$0

[1340]

$0

[1341]

$6,460

[1342]

$8,075

[1343]

$9,690

[1344]

$10,174

[1345]

$11,628

[1346]

$13,081

[1347]

$14,535

[1348]

$15,988

[1349]

$17,442

[1350]

$18,895

[1351]

$20,349

[1352]

Sun, 2021-11-21 00:00
16
$0

[1353]

$0

[1354]

$0

[1355]

$6,460

[1356]

$8,075

[1357]

$9,690

[1358]

$10,174

[1359]

$11,628

[1360]

$13,081

[1361]

$14,535

[1362]

$15,988

[1363]

$17,442

[1364]

$18,895

[1365]

$20,349

[1366]

Mon, 2021-11-22 00:00
16
$0

[1367]

$0

[1368]

$0

[1369]

$6,460

[1370]

$8,075

[1371]

$9,690

[1372]

$10,174

[1373]

$11,628

[1374]

$13,081

[1375]

$14,535

[1376]

$15,988

[1377]

$17,442

[1378]

$18,895

[1379]

$20,349

[1380]

Tue, 2021-11-23 00:00
16
$0

[1381]

$0

[1382]

$0

[1383]

$6,460

[1384]

$8,075

[1385]

$9,690

[1386]

$10,174

[1387]

$11,628

[1388]

$13,081

[1389]

$14,535

[1390]

$15,988

[1391]

$17,442

[1392]

$18,895

[1393]

$20,349

[1394]

Wed, 2021-11-24 00:00
16
$0

[1395]

$0

[1396]

$0

[1397]

$6,460

[1398]

$8,075

[1399]

$9,690

[1400]

$10,174

[1401]

$11,628

[1402]

$13,081

[1403]

$14,535

[1404]

$15,988

[1405]

$17,442

[1406]

$18,895

[1407]

$20,349

[1408]

Thu, 2021-11-25 00:00
16
$0

[1409]

$0

[1410]

$0

[1411]

$6,460

[1412]

$8,075

[1413]

$9,690

[1414]

$10,174

[1415]

$11,628

[1416]

$13,081

[1417]

$14,535

[1418]

$15,988

[1419]

$17,442

[1420]

$18,895

[1421]

$20,349

[1422]

Fri, 2021-11-26 00:00
16
$0

[1423]

$0

[1424]

$0

[1425]

$6,460

[1426]

$8,075

[1427]

$9,690

[1428]

$10,174

[1429]

$11,628

[1430]

$13,081

[1431]

$14,535

[1432]

$15,988

[1433]

$17,442

[1434]

$18,895

[1435]

$20,349

[1436]

Sat, 2021-11-27 00:00
16
$0

[1437]

$0

[1438]

$0

[1439]

$6,460

[1440]

$8,075

[1441]

$9,690

[1442]

$10,174

[1443]

$11,628

[1444]

$13,081

[1445]

$14,535

[1446]

$15,988

[1447]

$17,442

[1448]

$18,895

[1449]

$20,349

[1450]

Sun, 2021-11-28 00:00
16
$0

[1451]

$0

[1452]

$0

[1453]

$6,460

[1454]

$8,075

[1455]

$9,690

[1456]

$10,174

[1457]

$11,628

[1458]

$13,081

[1459]

$14,535

[1460]

$15,988

[1461]

$17,442

[1462]

$18,895

[1463]

$20,349

[1464]

Mon, 2021-11-29 00:00
16
$0

[1465]

$0

[1466]

$0

[1467]

$6,460

[1468]

$8,075

[1469]

$9,690

[1470]

$10,174

[1471]

$11,628

[1472]

$13,081

[1473]

$14,535

[1474]

$15,988

[1475]

$17,442

[1476]

$18,895

[1477]

$20,349

[1478]

Tue, 2021-11-30 00:00
16
$0

[1479]

$0

[1480]

$0

[1481]

$6,460

[1482]

$8,075

[1483]

$9,690

[1484]

$10,174

[1485]

$11,628

[1486]

$13,081

[1487]

$14,535

[1488]

$15,988

[1489]

$17,442

[1490]

$18,895

[1491]

$20,349

[1492]

Wed, 2021-12-01 00:00
16
$0

[1493]

$0

[1494]

$0

[1495]

$6,460

[1496]

$8,075

[1497]

$9,690

[1498]

$10,174

[1499]

$11,628

[1500]

$13,081

[1501]

$14,535

[1502]

$15,988

[1503]

$17,442

[1504]

$18,895

[1505]

$20,349

[1506]

Thu, 2021-12-02 00:00
16
$0

[1507]

$0

[1508]

$0

[1509]

$6,460

[1510]

$8,075

[1511]

$9,690

[1512]

$10,174

[1513]

$11,628

[1514]

$13,081

[1515]

$14,535

[1516]

$15,988

[1517]

$17,442

[1518]

$18,895

[1519]

Fri, 2021-12-03 00:00
16
$0

[1520]

$0

[1521]

$0

[1522]

$6,460

[1523]

$8,075

[1524]

$9,690

[1525]

$10,174

[1526]

$11,628

[1527]

$13,081

[1528]

$14,535

[1529]

$15,988

[1530]

$17,442

[1531]

Sat, 2021-12-04 00:00
16
$0

[1532]

$0

[1533]

$0

[1534]

$6,460

[1535]

$8,075

[1536]

$9,690

[1537]

$10,174

[1538]

$11,628

[1539]

$13,081

[1540]

$14,535

[1541]

$15,988

[1542]

Sun, 2021-12-05 00:00
16
$0

[1543]

$0

[1544]

$0

[1545]

$6,460

[1546]

$8,075

[1547]

$9,690

[1548]

$10,174

[1549]

$11,628

[1550]

$13,081

[1551]

$14,535

[1552]

Mon, 2021-12-06 00:00
16
$0

[1553]

$0

[1554]

$0

[1555]

$6,460

[1556]

$8,075

[1557]

$9,690

[1558]

$10,174

[1559]

$11,628

[1560]

$13,081

[1561]

Tue, 2021-12-07 00:00
16
$0

[1562]

$0

[1563]

$0

[1564]

$6,460

[1565]

$8,075

[1566]

$9,690

[1567]

$10,174

[1568]

$11,628

[1569]

Wed, 2021-12-08 00:00
16
$0

[1570]

$0

[1571]

$0

[1572]

$6,460

[1573]

$8,075

[1574]

$9,690

[1575]

$10,174

[1576]

Thu, 2021-12-09 00:00
16
$0

[1577]

$0

[1578]

$0

[1579]

$6,460

[1580]

$8,075

[1581]

$9,690

[1582]

Fri, 2021-12-10 00:00
16
$0

[1583]

$0

[1584]

$0

[1585]

$6,460

[1586]

$8,075

[1587]

Sat, 2021-12-11 00:00
16
$0

[1588]

$0

[1589]

$0

[1590]

$6,460

[1591]

Sun, 2021-12-12 00:00
16
$0

[1592]

$0

[1593]

$0

[1594]

Mon, 2021-12-13 00:00
16
$0

[1595]

$0

[1596]

Tue, 2021-12-14 00:00
16
$0

[1597]

Sun, 2022-01-09 00:00
16
$0

[1598]

$0

[1599]

$0

[1600]

$11,484

[1601]

$14,355

[1602]

$17,226

[1603]

$18,088

[1604]

$20,672

[1605]

$23,256

[1606]

$25,615

[1607]

$27,974

[1608]

$30,333

[1609]

$32,692

[1610]

$35,051

[1611]

Mon, 2022-01-10 00:00
16
$0

[1612]

$0

[1613]

$0

[1614]

$11,484

[1615]

$14,355

[1616]

$17,226

[1617]

$18,088

[1618]

$20,672

[1619]

$23,031

[1620]

$25,390

[1621]

$27,749

[1622]

$30,108

[1623]

$32,467

[1624]

$34,826

[1625]

Tue, 2022-01-11 00:00
16
$0

[1626]

$0

[1627]

$0

[1628]

$11,484

[1629]

$14,355

[1630]

$17,226

[1631]

$18,088

[1632]

$20,447

[1633]

$22,806

[1634]

$25,165

[1635]

$27,524

[1636]

$29,883

[1637]

$32,242

[1638]

$34,601

[1639]

Wed, 2022-01-12 00:00
16
$0

[1640]

$0

[1641]

$0

[1642]

$11,484

[1643]

$14,355

[1644]

$17,226

[1645]

$17,863

[1646]

$20,222

[1647]

$22,581

[1648]

$24,940

[1649]

$27,299

[1650]

$29,658

[1651]

$32,017

[1652]

$34,376

[1653]

Thu, 2022-01-13 00:00
16
$0

[1654]

$0

[1655]

$0

[1656]

$11,484

[1657]

$14,355

[1658]

$16,976

[1659]

$17,638

[1660]

$19,997

[1661]

$22,356

[1662]

$24,715

[1663]

$27,074

[1664]

$29,433

[1665]

$31,792

[1666]

$34,151

[1667]

Fri, 2022-01-14 00:00
16
$0

[1668]

$0

[1669]

$0

[1670]

$11,484

[1671]

$14,105

[1672]

$16,727

[1673]

$17,413

[1674]

$19,772

[1675]

$22,131

[1676]

$24,490

[1677]

$26,849

[1678]

$29,208

[1679]

$31,567

[1680]

$33,927

[1681]

Sat, 2022-01-15 00:00
16
$0

[1682]

$0

[1683]

$0

[1684]

$11,234

[1685]

$13,856

[1686]

$16,477

[1687]

$17,188

[1688]

$19,547

[1689]

$21,906

[1690]

$24,265

[1691]

$26,624

[1692]

$28,984

[1693]

$31,343

[1694]

$33,702

[1695]

Sun, 2022-01-16 00:00
16
$0

[1696]

$0

[1697]

$0

[1698]

$10,984

[1699]

$13,606

[1700]

$16,227

[1701]

$16,963

[1702]

$19,322

[1703]

$21,681

[1704]

$24,041

[1705]

$26,400

[1706]

$28,759

[1707]

$31,118

[1708]

$33,477

[1709]

Mon, 2022-01-17 00:00
16
$0

[1710]

$0

[1711]

$0

[1712]

$10,735

[1713]

$13,356

[1714]

$15,977

[1715]

$16,738

[1716]

$19,097

[1717]

$21,457

[1718]

$23,816

[1719]

$26,175

[1720]

$28,534

[1721]

$30,893

[1722]

$33,252

[1723]

Tue, 2022-01-18 00:00
16
$0

[1724]

$0

[1725]

$0

[1726]

$10,485

[1727]

$13,106

[1728]

$15,727

[1729]

$16,514

[1730]

$18,873

[1731]

$21,232

[1732]

$23,591

[1733]

$25,950

[1734]

$28,309

[1735]

$30,668

[1736]

$33,027

[1737]

Wed, 2022-01-19 00:00
16
$0

[1738]

$0

[1739]

$0

[1740]

$10,485

[1741]

$13,106

[1742]

$15,727

[1743]

$16,514

[1744]

$18,873

[1745]

$21,232

[1746]

$23,591

[1747]

$25,950

[1748]

$28,309

[1749]

$30,668

[1750]

$33,027

[1751]

Thu, 2022-01-20 00:00
16
$0

[1752]

$0

[1753]

$0

[1754]

$10,485

[1755]

$13,106

[1756]

$15,727

[1757]

$16,514

[1758]

$18,873

[1759]

$21,232

[1760]

$23,591

[1761]

$25,950

[1762]

$28,309

[1763]

$30,668

[1764]

$33,027

[1765]

Fri, 2022-01-21 00:00
16
$0

[1766]

$0

[1767]

$0

[1768]

$10,485

[1769]

$13,106

[1770]

$15,727

[1771]

$16,514

[1772]

$18,873

[1773]

$21,232

[1774]

$23,591

[1775]

$25,950

[1776]

$28,309

[1777]

$30,668

[1778]

$33,027

[1779]

Sat, 2022-01-22 00:00
16
$0

[1780]

$0

[1781]

$0

[1782]

$10,485

[1783]

$13,106

[1784]

$15,727

[1785]

$16,514

[1786]

$18,873

[1787]

$21,232

[1788]

$23,591

[1789]

$25,950

[1790]

$28,309

[1791]

$30,668

[1792]

$32,319

[1793]

Sun, 2022-01-23 00:00
16
$0

[1794]

$0

[1795]

$0

[1796]

$10,485

[1797]

$13,106

[1798]

$15,727

[1799]

$16,514

[1800]

$18,873

[1801]

$21,232

[1802]

$23,591

[1803]

$25,950

[1804]

$28,309

[1805]

$29,960

[1806]

$31,610

[1807]

Mon, 2022-01-24 00:00
16
$0

[1808]

$0

[1809]

$0

[1810]

$10,485

[1811]

$13,106

[1812]

$15,727

[1813]

$16,514

[1814]

$18,873

[1815]

$21,232

[1816]

$23,591

[1817]

$25,950

[1818]

$27,601

[1819]

$29,251

[1820]

$30,902

[1821]

Tue, 2022-01-25 00:00
16
$0

[1822]

$0

[1823]

$0

[1824]

$10,485

[1825]

$13,106

[1826]

$15,727

[1827]

$16,514

[1828]

$18,873

[1829]

$21,232

[1830]

$23,591

[1831]

$25,242

[1832]

$26,892

[1833]

$28,543

[1834]

$30,194

[1835]

Wed, 2022-01-26 00:00
16
$0

[1836]

$0

[1837]

$0

[1838]

$10,485

[1839]

$13,106

[1840]

$15,727

[1841]

$16,514

[1842]

$18,873

[1843]

$21,232

[1844]

$22,882

[1845]

$24,533

[1846]

$26,184

[1847]

$27,835

[1848]

$29,485

[1849]

Thu, 2022-01-27 00:00
16
$0

[1850]

$0

[1851]

$0

[1852]

$10,485

[1853]

$13,106

[1854]

$15,727

[1855]

$16,514

[1856]

$18,873

[1857]

$20,523

[1858]

$22,174

[1859]

$23,825

[1860]

$25,476

[1861]

$27,126

[1862]

$28,777

[1863]

Fri, 2022-01-28 00:00
16
$0

[1864]

$0

[1865]

$0

[1866]

$10,485

[1867]

$13,106

[1868]

$15,727

[1869]

$16,514

[1870]

$18,164

[1871]

$19,815

[1872]

$21,466

[1873]

$23,116

[1874]

$24,767

[1875]

$26,418

[1876]

$28,069

[1877]

Sat, 2022-01-29 00:00
16
$0

[1878]

$0

[1879]

$0

[1880]

$10,485

[1881]

$13,106

[1882]

$15,727

[1883]

$15,805

[1884]

$17,456

[1885]

$19,107

[1886]

$20,757

[1887]

$22,408

[1888]

$24,059

[1889]

$25,710

[1890]

$27,360

[1891]

Sun, 2022-01-30 00:00
16
$0

[1892]

$0

[1893]

$0

[1894]

$10,485

[1895]

$13,106

[1896]

$14,940

[1897]

$15,097

[1898]

$16,748

[1899]

$18,398

[1900]

$20,049

[1901]

$21,700

[1902]

$23,351

[1903]

$25,001

[1904]

$26,652

[1905]

Mon, 2022-01-31 00:00
16
$0

[1906]

$0

[1907]

$0

[1908]

$10,485

[1909]

$12,319

[1910]

$14,153

[1911]

$14,389

[1912]

$16,039

[1913]

$17,690

[1914]

$19,341

[1915]

$20,991

[1916]

$22,642

[1917]

$24,293

[1918]

$25,944

[1919]

Tue, 2022-02-01 00:00
16
$0

[1920]

$0

[1921]

$0

[1922]

$9,698

[1923]

$11,532

[1924]

$13,366

[1925]

$13,680

[1926]

$15,331

[1927]

$16,982

[1928]

$18,632

[1929]

$20,283

[1930]

$21,934

[1931]

$23,585

[1932]

$25,235

[1933]

Wed, 2022-02-02 00:00
16
$0

[1934]

$0

[1935]

$0

[1936]

$8,911

[1937]

$10,745

[1938]

$12,579

[1939]

$12,972

[1940]

$14,623

[1941]

$16,273

[1942]

$17,924

[1943]

$19,575

[1944]

$21,226

[1945]

$22,876

[1946]

$25,993

[1947]

Thu, 2022-02-03 00:00
16
$0

[1948]

$0

[1949]

$0

[1950]

$8,124

[1951]

$9,958

[1952]

$11,792

[1953]

$12,264

[1954]

$13,914

[1955]

$15,565

[1956]

$17,216

[1957]

$18,866

[1958]

$20,517

[1959]

$23,634

[1960]

$26,750

[1961]

Fri, 2022-02-04 00:00
16
$0

[1962]

$0

[1963]

$0

[1964]

$7,337

[1965]

$9,171

[1966]

$11,005

[1967]

$11,555

[1968]

$13,206

[1969]

$14,857

[1970]

$16,507

[1971]

$18,158

[1972]

$21,275

[1973]

$24,391

[1974]

$27,508

[1975]

Sat, 2022-02-05 00:00
16
$0

[1976]

$0

[1977]

$0

[1978]

$7,337

[1979]

$9,171

[1980]

$11,005

[1981]

$11,555

[1982]

$13,206

[1983]

$14,857

[1984]

$16,507

[1985]

$19,624

[1986]

$22,740

[1987]

$25,857

[1988]

$28,973

[1989]

Sun, 2022-02-06 00:00
16
$0

[1990]

$0

[1991]

$0

[1992]

$7,337

[1993]

$9,171

[1994]

$11,005

[1995]

$11,555

[1996]

$13,206

[1997]

$14,857

[1998]

$17,973

[1999]

$21,090

[2000]

$24,206

[2001]

$27,323

[2002]

Mon, 2022-02-07 00:00
16
$0

[2003]

$0

[2004]

$0

[2005]

$7,337

[2006]

$9,171

[2007]

$11,005

[2008]

$11,555

[2009]

$13,206

[2010]

$16,322

[2011]

$19,439

[2012]

$22,555

[2013]

$25,672

[2014]

Tue, 2022-02-08 00:00
16
$0

[2015]

$0

[2016]

$0

[2017]

$7,337

[2018]

$9,171

[2019]

$11,005

[2020]

$11,555

[2021]

$14,672

[2022]

$17,788

[2023]

$20,905

[2024]

$24,021

[2025]

Wed, 2022-02-09 00:00
16
$0

[2026]

$0

[2027]

$0

[2028]

$7,337

[2029]

$9,171

[2030]

$11,005

[2031]

$13,021

[2032]

$16,137

[2033]

$19,254

[2034]

$22,370

[2035]

Thu, 2022-02-10 00:00
16
$0

[2036]

$0

[2037]

$0

[2038]

$7,337

[2039]

$9,171

[2040]

$12,634

[2041]

$14,487

[2042]

$17,603

[2043]

$20,720

[2044]

Fri, 2022-02-11 00:00
16
$0

[2045]

$0

[2046]

$0

[2047]

$7,337

[2048]

$10,799

[2049]

$14,262

[2050]

$15,952

[2051]

$19,069

[2052]

Sat, 2022-02-12 00:00
16
$0

[2053]

$0

[2054]

$0

[2055]

$8,965

[2056]

$12,428

[2057]

$15,891

[2058]

$17,418

[2059]

Sun, 2022-02-13 00:00
16
$0

[2060]

$0

[2061]

$0

[2062]

$10,594

[2063]

$14,057

[2064]

$17,519

[2065]

Mon, 2022-02-14 00:00
16
$0

[2066]

$0

[2067]

$0

[2068]

$12,222

[2069]

$15,685

[2070]

Tue, 2022-02-15 00:00
16
$0

[2071]

$0

[2072]

$0

[2073]

$0

[2074]

Wed, 2022-02-16 00:00
16
$0

[2075]

$0

[2076]

$0

[2077]

Thu, 2022-02-17 00:00
16
$0

[2078]

$0

[2079]

Fri, 2022-02-18 00:00
16
$0

[2080]

Mon, 2022-02-28 00:00
16
$0

[2081]

$0

[2082]

$0

[2083]

$9,599

[2084]

$11,999

[2085]

$14,824

[2086]

$15,885

[2087]

$18,428

[2088]

$20,971

[2089]

$23,514

[2090]

$26,057

[2091]

$28,600

[2092]

$31,143

[2093]

$33,686

[2094]

Tue, 2022-03-01 00:00
16
$0

[2095]

$0

[2096]

$0

[2097]

$9,599

[2098]

$12,425

[2099]

$15,250

[2100]

$16,268

[2101]

$18,811

[2102]

$21,354

[2103]

$23,897

[2104]

$26,440

[2105]

$28,984

[2106]

$31,527

[2107]

$34,070

[2108]

Wed, 2022-03-02 00:00
16
$0

[2109]

$0

[2110]

$0

[2111]

$10,025

[2112]

$12,850

[2113]

$15,676

[2114]

$16,652

[2115]

$19,195

[2116]

$21,738

[2117]

$24,281

[2118]

$26,824

[2119]

$29,367

[2120]

$31,910

[2121]

$34,453

[2122]

Thu, 2022-03-03 00:00
16
$0

[2123]

$0

[2124]

$0

[2125]

$10,451

[2126]

$13,276

[2127]

$16,102

[2128]

$17,035

[2129]

$19,578

[2130]

$22,121

[2131]

$24,664

[2132]

$27,207

[2133]

$29,750

[2134]

$32,293

[2135]

$34,836

[2136]

Fri, 2022-03-04 00:00
16
$0

[2137]

$0

[2138]

$0

[2139]

$10,877

[2140]

$13,702

[2141]

$16,528

[2142]

$17,418

[2143]

$19,961

[2144]

$22,504

[2145]

$25,047

[2146]

$27,590

[2147]

$30,133

[2148]

$32,676

[2149]

$35,220

[2150]

Sat, 2022-03-05 00:00
16
$0

[2151]

$0

[2152]

$0

[2153]

$0

[2154]

$14,128

[2155]

$16,954

[2156]

$17,801

[2157]

$20,344

[2158]

$22,888

[2159]

$25,431

[2160]

$27,974

[2161]

$30,517

[2162]

$33,060

[2163]

$35,603

[2164]

Sun, 2022-03-06 00:00
16
$0

[2165]

$0

[2166]

$0

[2167]

$0

[2168]

$14,128

[2169]

$16,954

[2170]

$17,801

[2171]

$20,344

[2172]

$22,888

[2173]

$25,431

[2174]

$27,974

[2175]

$30,517

[2176]

$33,060

[2177]

$35,603

[2178]

Mon, 2022-03-07 00:00
16
$0

[2179]

$0

[2180]

$0

[2181]

$0

[2182]

$14,128

[2183]

$16,954

[2184]

$17,801

[2185]

$20,344

[2186]

$22,888

[2187]

$25,431

[2188]

$27,974

[2189]

$30,517

[2190]

$33,060

[2191]

$35,603

[2192]

Tue, 2022-03-08 00:00
16
$0

[2193]

$0

[2194]

$0

[2195]

$0

[2196]

$14,128

[2197]

$16,954

[2198]

$17,801

[2199]

$20,344

[2200]

$22,888

[2201]

$25,431

[2202]

$27,974

[2203]

$30,517

[2204]

$33,060

[2205]

$35,603

[2206]

Wed, 2022-03-09 00:00
16
$0

[2207]

$0

[2208]

$0

[2209]

$0

[2210]

$14,128

[2211]

$16,954

[2212]

$17,801

[2213]

$20,344

[2214]

$22,888

[2215]

$25,431

[2216]

$27,974

[2217]

$30,517

[2218]

$33,060

[2219]

$35,603

[2220]

Thu, 2022-03-10 00:00
16
$0

[2221]

$0

[2222]

$0

[2223]

$0

[2224]

$14,128

[2225]

$16,954

[2226]

$17,801

[2227]

$20,344

[2228]

$22,888

[2229]

$25,431

[2230]

$27,974

[2231]

$30,517

[2232]

$33,060

[2233]

$35,603

[2234]

Fri, 2022-03-11 00:00
16
$0

[2235]

$0

[2236]

$0

[2237]

$0

[2238]

$14,128

[2239]

$16,954

[2240]

$17,801

[2241]

$20,344

[2242]

$22,888

[2243]

$25,431

[2244]

$27,974

[2245]

$30,517

[2246]

$33,060

[2247]

$35,603

[2248]

Sat, 2022-03-12 00:00
16
$0

[2249]

$0

[2250]

$0

[2251]

$0

[2252]

$14,128

[2253]

$16,954

[2254]

$17,801

[2255]

$20,344

[2256]

$22,888

[2257]

$25,431

[2258]

$27,974

[2259]

$30,517

[2260]

$33,060

[2261]

$35,603

[2262]

Sun, 2022-03-13 00:00
16
$0

[2263]

$0

[2264]

$0

[2265]

$0

[2266]

$14,128

[2267]

$16,954

[2268]

$17,801

[2269]

$20,344

[2270]

$22,888

[2271]

$25,431

[2272]

$27,974

[2273]

$30,517

[2274]

$33,060

[2275]

$35,603

[2276]

Mon, 2022-03-14 00:00
16
$0

[2277]

$0

[2278]

$0

[2279]

$0

[2280]

$14,128

[2281]

$16,954

[2282]

$17,801

[2283]

$20,344

[2284]

$22,888

[2285]

$25,431

[2286]

$27,974

[2287]

$30,517

[2288]

$33,060

[2289]

$35,603

[2290]

Tue, 2022-03-15 00:00
16
$0

[2291]

$0

[2292]

$0

[2293]

$0

[2294]

$14,128

[2295]

$16,954

[2296]

$17,801

[2297]

$20,344

[2298]

$22,888

[2299]

$25,431

[2300]

$27,974

[2301]

$30,517

[2302]

$33,060

[2303]

$35,603

[2304]

Wed, 2022-03-16 00:00
16
$0

[2305]

$0

[2306]

$0

[2307]

$0

[2308]

$14,128

[2309]

$16,954

[2310]

$17,801

[2311]

$20,344

[2312]

$22,888

[2313]

$25,431

[2314]

$27,974

[2315]

$30,517

[2316]

$33,060

[2317]

$35,603

[2318]

Thu, 2022-03-17 00:00
16
$0

[2319]

$0

[2320]

$0

[2321]

$0

[2322]

$14,128

[2323]

$16,954

[2324]

$17,801

[2325]

$20,344

[2326]

$22,888

[2327]

$25,431

[2328]

$27,974

[2329]

$30,517

[2330]

$33,060

[2331]

$35,603

[2332]

Fri, 2022-03-18 00:00
16
$0

[2333]

$0

[2334]

$0

[2335]

$0

[2336]

$14,128

[2337]

$16,954

[2338]

$17,801

[2339]

$20,344

[2340]

$22,888

[2341]

$25,431

[2342]

$27,974

[2343]

$30,517

[2344]

$33,060

[2345]

$35,603

[2346]

Sat, 2022-03-19 00:00
16
$0

[2347]

$0

[2348]

$0

[2349]

$11,302

[2350]

$14,128

[2351]

$16,954

[2352]

$17,801

[2353]

$20,344

[2354]

$22,888

[2355]

$25,431

[2356]

$27,974

[2357]

$30,517

[2358]

$33,060

[2359]

$35,603

[2360]

Sun, 2022-03-20 00:00
16
$0

[2361]

$0

[2362]

$0

[2363]

$11,302

[2364]

$14,128

[2365]

$16,954

[2366]

$17,801

[2367]

$20,344

[2368]

$22,888

[2369]

$25,431

[2370]

$27,974

[2371]

$30,517

[2372]

$33,060

[2373]

$35,603

[2374]

Mon, 2022-03-21 00:00
16
$0

[2375]

$0

[2376]

$0

[2377]

$11,302

[2378]

$14,128

[2379]

$16,954

[2380]

$17,801

[2381]

$20,344

[2382]

$22,888

[2383]

$25,431

[2384]

$27,974

[2385]

$30,517

[2386]

$33,060

[2387]

$35,603

[2388]

Tue, 2022-03-22 00:00
16
$0

[2389]

$0

[2390]

$0

[2391]

$11,302

[2392]

$14,128

[2393]

$16,954

[2394]

$17,801

[2395]

$20,344

[2396]

$22,888

[2397]

$25,431

[2398]

$27,974

[2399]

$30,517

[2400]

$33,060

[2401]

$35,603

[2402]

Wed, 2022-03-23 00:00
16
$0

[2403]

$0

[2404]

$0

[2405]

$11,302

[2406]

$14,128

[2407]

$16,954

[2408]

$17,801

[2409]

$20,344

[2410]

$22,888

[2411]

$25,431

[2412]

$27,974

[2413]

$30,517

[2414]

$33,060

[2415]

$35,603

[2416]

Thu, 2022-03-24 00:00
16
$0

[2417]

$0

[2418]

$0

[2419]

$11,302

[2420]

$14,128

[2421]

$16,954

[2422]

$17,801

[2423]

$20,344

[2424]

$22,888

[2425]

$25,431

[2426]

$27,974

[2427]

$30,517

[2428]

$33,060

[2429]

$35,603

[2430]

Fri, 2022-03-25 00:00
16
$0

[2431]

$0

[2432]

$0

[2433]

$11,302

[2434]

$14,128

[2435]

$16,954

[2436]

$17,801

[2437]

$20,344

[2438]

$22,888

[2439]

$25,431

[2440]

$27,974

[2441]

$30,517

[2442]

$33,060

[2443]

$35,603

[2444]

Sat, 2022-03-26 00:00
16
$0

[2445]

$0

[2446]

$0

[2447]

$11,302

[2448]

$14,128

[2449]

$16,954

[2450]

$17,801

[2451]

$20,344

[2452]

$22,888

[2453]

$25,431

[2454]

$27,974

[2455]

$30,517

[2456]

$33,060

[2457]

$35,603

[2458]

Sun, 2022-03-27 00:00
16
$0

[2459]

$0

[2460]

$0

[2461]

$11,302

[2462]

$14,128

[2463]

$16,954

[2464]

$17,801

[2465]

$20,344

[2466]

$22,888

[2467]

$25,431

[2468]

$27,974

[2469]

$30,517

[2470]

$33,060

[2471]

$35,603

[2472]

Mon, 2022-03-28 00:00
16
$0

[2473]

$0

[2474]

$0

[2475]

$11,302

[2476]

$14,128

[2477]

$16,954

[2478]

$17,801

[2479]

$20,344

[2480]

$22,888

[2481]

$25,431

[2482]

$27,974

[2483]

$30,517

[2484]

$33,060

[2485]

$33,898

[2486]

Tue, 2022-03-29 00:00
16
$0

[2487]

$0

[2488]

$0

[2489]

$11,302

[2490]

$14,128

[2491]

$16,954

[2492]

$17,801

[2493]

$20,344

[2494]

$22,888

[2495]

$25,431

[2496]

$27,974

[2497]

$30,517

[2498]

$31,355

[2499]

$32,193

[2500]

Wed, 2022-03-30 00:00
16
$0

[2501]

$0

[2502]

$0

[2503]

$11,302

[2504]

$14,128

[2505]

$16,954

[2506]

$17,801

[2507]

$20,344

[2508]

$22,888

[2509]

$25,431

[2510]

$27,974

[2511]

$28,812

[2512]

$29,650

[2513]

$30,488

[2514]

Thu, 2022-03-31 00:00
16
$0

[2515]

$0

[2516]

$0

[2517]

$11,302

[2518]

$14,128

[2519]

$16,954

[2520]

$17,801

[2521]

$20,344

[2522]

$22,888

[2523]

$25,431

[2524]

$26,269

[2525]

$27,107

[2526]

$27,945

[2527]

$28,783

[2528]

Fri, 2022-04-01 00:00
16
$0

[2529]

$0

[2530]

$0

[2531]

$11,302

[2532]

$14,128

[2533]

$16,954

[2534]

$17,801

[2535]

$20,344

[2536]

$22,888

[2537]

$23,726

[2538]

$24,564

[2539]

$25,402

[2540]

$26,240

[2541]

$27,078

[2542]

Sat, 2022-04-02 00:00
16
$0

[2543]

$0

[2544]

$0

[2545]

$11,302

[2546]

$14,128

[2547]

$16,954

[2548]

$17,801

[2549]

$20,344

[2550]

$21,183

[2551]

$22,021

[2552]

$22,859

[2553]

$23,697

[2554]

$24,535

[2555]

$25,373

[2556]

Sun, 2022-04-03 00:00
16
$0

[2557]

$0

[2558]

$0

[2559]

$11,302

[2560]

$14,128

[2561]

$16,954

[2562]

$17,801

[2563]

$18,640

[2564]

$19,478

[2565]

$20,316

[2566]

$21,154

[2567]

$21,992

[2568]

$22,830

[2569]

$23,668

[2570]

Mon, 2022-04-04 00:00
16
$0

[2571]

$0

[2572]

$0

[2573]

$11,302

[2574]

$14,128

[2575]

$16,954

[2576]

$16,097

[2577]

$16,935

[2578]

$17,773

[2579]

$18,611

[2580]

$19,449

[2581]

$20,287

[2582]

$21,125

[2583]

$21,964

[2584]

Tue, 2022-04-05 00:00
16
$0

[2585]

$0

[2586]

$0

[2587]

$11,302

[2588]

$14,128

[2589]

$15,059

[2590]

$14,392

[2591]

$15,230

[2592]

$16,068

[2593]

$16,906

[2594]

$17,744

[2595]

$18,582

[2596]

$19,420

[2597]

$20,259

[2598]

Wed, 2022-04-06 00:00
16
$0

[2599]

$0

[2600]

$0

[2601]

$11,302

[2602]

$12,234

[2603]

$13,165

[2604]

$12,687

[2605]

$13,525

[2606]

$14,363

[2607]

$15,201

[2608]

$16,039

[2609]

$16,877

[2610]

$17,716

[2611]

$18,554

[2612]

Thu, 2022-04-07 00:00
16
$0

[2613]

$0

[2614]

$0

[2615]

$9,408

[2616]

$10,339

[2617]

$11,271

[2618]

$10,982

[2619]

$11,820

[2620]

$12,658

[2621]

$13,496

[2622]

$14,334

[2623]

$15,173

[2624]

$16,011

[2625]

$16,849

[2626]

Fri, 2022-04-08 00:00
16
$0

[2627]

$0

[2628]

$0

[2629]

$7,514

[2630]

$8,445

[2631]

$9,376

[2632]

$9,277

[2633]

$10,115

[2634]

$10,953

[2635]

$11,791

[2636]

$12,629

[2637]

$13,468

[2638]

$14,306

[2639]

$15,144

[2640]

Sat, 2022-04-09 00:00
16
$0

[2641]

$0

[2642]

$0

[2643]

$5,619

[2644]

$6,551

[2645]

$7,482

[2646]

$7,572

[2647]

$8,410

[2648]

$9,248

[2649]

$10,086

[2650]

$10,925

[2651]

$11,763

[2652]

$12,601

[2653]

$13,439

[2654]

Sun, 2022-04-10 00:00
16
$0

[2655]

$0

[2656]

$2,794

[2657]

$3,725

[2658]

$4,656

[2659]

$5,588

[2660]

$5,867

[2661]

$6,705

[2662]

$7,543

[2663]

$8,381

[2664]

$9,220

[2665]

$10,058

[2666]

$10,896

[2667]

$11,734

[2668]

Mon, 2022-04-11 00:00
16
$0

[2669]

$0

[2670]

$2,794

[2671]

$3,725

[2672]

$4,656

[2673]

$5,588

[2674]

$5,867

[2675]

$6,705

[2676]

$7,543

[2677]

$8,381

[2678]

$9,220

[2679]

$10,058

[2680]

$10,896

[2681]

$11,734

[2682]

Tue, 2022-04-12 00:00
16
$0

[2683]

$0

[2684]

$2,794

[2685]

$3,725

[2686]

$4,656

[2687]

$5,588

[2688]

$5,867

[2689]

$6,705

[2690]

$7,543

[2691]

$8,381

[2692]

$9,220

[2693]

$10,058

[2694]

$10,896

[2695]

$11,734

[2696]

Wed, 2022-04-13 00:00
16
$0

[2697]

$0

[2698]

$2,794

[2699]

$3,725

[2700]

$4,656

[2701]

$5,588

[2702]

$5,867

[2703]

$6,705

[2704]

$7,543

[2705]

$8,381

[2706]

$9,220

[2707]

$10,058

[2708]

$10,896

[2709]

$11,734

[2710]

Thu, 2022-04-14 00:00
16
$0

[2711]

$0

[2712]

$2,794

[2713]

$3,725

[2714]

$4,656

[2715]

$5,588

[2716]

$5,867

[2717]

$6,705

[2718]

$7,543

[2719]

$8,381

[2720]

$9,220

[2721]

$10,058

[2722]

$10,896

[2723]

$11,734

[2724]

Fri, 2022-04-15 00:00
16
$0

[2725]

$0

[2726]

$2,794

[2727]

$3,725

[2728]

$4,656

[2729]

$5,588

[2730]

$5,867

[2731]

$6,705

[2732]

$7,543

[2733]

$8,381

[2734]

$9,220

[2735]

$10,058

[2736]

$10,896

[2737]

$11,734

[2738]

Sat, 2022-04-16 00:00
16
$0

[2739]

$0

[2740]

$2,794

[2741]

$3,725

[2742]

$4,656

[2743]

$5,588

[2744]

$5,867

[2745]

$6,705

[2746]

$7,543

[2747]

$8,381

[2748]

$9,220

[2749]

$10,058

[2750]

$10,896

[2751]

$11,734

[2752]

Sun, 2022-04-17 00:00
16
$0

[2753]

$0

[2754]

$2,794

[2755]

$3,725

[2756]

$4,656

[2757]

$5,588

[2758]

$5,867

[2759]

$6,705

[2760]

$7,543

[2761]

$8,381

[2762]

$9,220

[2763]

$10,058

[2764]

$10,896

[2765]

$11,734

[2766]

Mon, 2022-04-18 00:00
16
$0

[2767]

$0

[2768]

$2,794

[2769]

$3,725

[2770]

$4,656

[2771]

$5,588

[2772]

$5,867

[2773]

$6,705

[2774]

$7,543

[2775]

$8,381

[2776]

$9,220

[2777]

$10,058

[2778]

$10,896

[2779]

$11,734

[2780]

Tue, 2022-04-19 00:00
16
$0

[2781]

$0

[2782]

$2,794

[2783]

$3,725

[2784]

$4,656

[2785]

$5,588

[2786]

$5,867

[2787]

$6,705

[2788]

$7,543

[2789]

$8,381

[2790]

$9,220

[2791]

$10,058

[2792]

$10,896

[2793]

$11,734

[2794]

Wed, 2022-04-20 00:00
16
$0

[2795]

$0

[2796]

$2,794

[2797]

$3,725

[2798]

$4,656

[2799]

$5,588

[2800]

$5,867

[2801]

$6,705

[2802]

$7,543

[2803]

$8,381

[2804]

$9,220

[2805]

$10,058

[2806]

$10,896

[2807]

$11,734

[2808]

Thu, 2022-04-21 00:00
16
$0

[2809]

$0

[2810]

$2,794

[2811]

$3,725

[2812]

$4,656

[2813]

$5,588

[2814]

$5,867

[2815]

$6,705

[2816]

$7,543

[2817]

$8,381

[2818]

$9,220

[2819]

$10,058

[2820]

$10,896

[2821]

$11,734

[2822]

Fri, 2022-04-22 00:00
16
$0

[2823]

$0

[2824]

$2,794

[2825]

$3,725

[2826]

$4,656

[2827]

$5,588

[2828]

$5,867

[2829]

$6,705

[2830]

$7,543

[2831]

$8,381

[2832]

$9,220

[2833]

$10,058

[2834]

$10,896

[2835]

$11,734

[2836]

Sat, 2022-04-23 00:00
16
$0

[2837]

$0

[2838]

$2,794

[2839]

$3,725

[2840]

$4,656

[2841]

$5,588

[2842]

$5,867

[2843]

$6,705

[2844]

$7,543

[2845]

$8,381

[2846]

$9,220

[2847]

$10,058

[2848]

$10,896

[2849]

$11,734

[2850]

Sun, 2022-04-24 00:00
16
$0

[2851]

$0

[2852]

$2,794

[2853]

$3,725

[2854]

$4,656

[2855]

$5,588

[2856]

$5,867

[2857]

$6,705

[2858]

$7,543

[2859]

$8,381

[2860]

$9,220

[2861]

$10,058

[2862]

$10,896

[2863]

$11,734

[2864]

Mon, 2022-04-25 00:00
16
$0

[2865]

$0

[2866]

$2,794

[2867]

$3,725

[2868]

$4,656

[2869]

$5,588

[2870]

$5,867

[2871]

$6,705

[2872]

$7,543

[2873]

$8,381

[2874]

$9,220

[2875]

$10,058

[2876]

$10,896

[2877]

$11,734

[2878]

Tue, 2022-04-26 00:00
16
$0

[2879]

$0

[2880]

$2,794

[2881]

$3,725

[2882]

$4,656

[2883]

$5,588

[2884]

$5,867

[2885]

$6,705

[2886]

$7,543

[2887]

$8,381

[2888]

$9,220

[2889]

$10,058

[2890]

$10,896

[2891]

$11,734

[2892]

Wed, 2022-04-27 00:00
16
$0

[2893]

$0

[2894]

$2,794

[2895]

$3,725

[2896]

$4,656

[2897]

$5,588

[2898]

$5,867

[2899]

$6,705

[2900]

$7,543

[2901]

$8,381

[2902]

$9,220

[2903]

$10,058

[2904]

$10,896

[2905]

$11,734

[2906]

Thu, 2022-04-28 00:00
16
$0

[2907]

$0

[2908]

$2,794

[2909]

$3,725

[2910]

$4,656

[2911]

$5,588

[2912]

$5,867

[2913]

$6,705

[2914]

$7,543

[2915]

$8,381

[2916]

$9,220

[2917]

$10,058

[2918]

$10,896

[2919]

$11,734

[2920]

Fri, 2022-04-29 00:00
16
$0

[2921]

$0

[2922]

$2,794

[2923]

$3,725

[2924]

$4,656

[2925]

$5,588

[2926]

$5,867

[2927]

$6,705

[2928]

$7,543

[2929]

$8,381

[2930]

$9,220

[2931]

$10,058

[2932]

$10,896

[2933]

$11,734

[2934]

Sat, 2022-04-30 00:00
16
$0

[2935]

$0

[2936]

$2,794

[2937]

$3,725

[2938]

$4,656

[2939]

$5,588

[2940]

$5,867

[2941]

$6,705

[2942]

$7,543

[2943]

$8,381

[2944]

$9,220

[2945]

$10,058

[2946]

$10,896

[2947]

$11,734

[2948]

Sun, 2022-05-01 00:00
16
$0

[2949]

$0

[2950]

$2,794

[2951]

$3,725

[2952]

$4,656

[2953]

$5,588

[2954]

$5,867

[2955]

$6,705

[2956]

$7,543

[2957]

$8,381

[2958]

$9,220

[2959]

$10,058

[2960]

$10,896

[2961]

$11,734

[2962]

Mon, 2022-05-02 00:00
16
$0

[2963]

$0

[2964]

$2,794

[2965]

$3,725

[2966]

$4,656

[2967]

$5,588

[2968]

$5,867

[2969]

$6,705

[2970]

$7,543

[2971]

$8,381

[2972]

$9,220

[2973]

$10,058

[2974]

$10,896

[2975]

$11,734

[2976]

Tue, 2022-05-03 00:00
16
$0

[2977]

$0

[2978]

$2,794

[2979]

$3,725

[2980]

$4,656

[2981]

$5,588

[2982]

$5,867

[2983]

$6,705

[2984]

$7,543

[2985]

$8,381

[2986]

$9,220

[2987]

$10,058

[2988]

$10,896

[2989]

$11,734

[2990]

Wed, 2022-05-04 00:00
16
$0

[2991]

$0

[2992]

$2,794

[2993]

$3,725

[2994]

$4,656

[2995]

$5,588

[2996]

$5,867

[2997]

$6,705

[2998]

$7,543

[2999]

$8,381

[3000]

$9,220

[3001]

$10,058

[3002]

$10,896

[3003]

$11,734

[3004]

Thu, 2022-05-05 00:00
16
$0

[3005]

$0

[3006]

$2,794

[3007]

$3,725

[3008]

$4,656

[3009]

$5,588

[3010]

$5,867

[3011]

$6,705

[3012]

$7,543

[3013]

$8,381

[3014]

$9,220

[3015]

$10,058

[3016]

$10,896

[3017]

$11,734

[3018]

Fri, 2022-05-06 00:00
16
$0

[3019]

$0

[3020]

$2,794

[3021]

$3,725

[3022]

$4,656

[3023]

$5,588

[3024]

$5,867

[3025]

$6,705

[3026]

$7,543

[3027]

$8,381

[3028]

$9,220

[3029]

$10,058

[3030]

$10,896

[3031]

$11,734

[3032]

Sat, 2022-05-07 00:00
16
$0

[3033]

$0

[3034]

$2,794

[3035]

$3,725

[3036]

$4,656

[3037]

$5,588

[3038]

$5,867

[3039]

$6,705

[3040]

$7,543

[3041]

$8,381

[3042]

$9,220

[3043]

$10,058

[3044]

$10,896

[3045]

$11,734

[3046]

Sun, 2022-05-08 00:00
16
$0

[3047]

$0

[3048]

$2,794

[3049]

$3,725

[3050]

$4,656

[3051]

$5,588

[3052]

$5,867

[3053]

$6,705

[3054]

$7,543

[3055]

$8,381

[3056]

$9,220

[3057]

$10,058

[3058]

$10,896

[3059]

$11,734

[3060]

Mon, 2022-05-09 00:00
16
$0

[3061]

$0

[3062]

$2,794

[3063]

$3,725

[3064]

$4,656

[3065]

$5,588

[3066]

$5,867

[3067]

$6,705

[3068]

$7,543

[3069]

$8,381

[3070]

$9,220

[3071]

$10,058

[3072]

$10,896

[3073]

$11,734

[3074]

Tue, 2022-05-10 00:00
16
$0

[3075]

$0

[3076]

$2,794

[3077]

$3,725

[3078]

$4,656

[3079]

$5,588

[3080]

$5,867

[3081]

$6,705

[3082]

$7,543

[3083]

$8,381

[3084]

$9,220

[3085]

$10,058

[3086]

$10,896

[3087]

$11,734

[3088]

Wed, 2022-05-11 00:00
16
$0

[3089]

$0

[3090]

$2,794

[3091]

$3,725

[3092]

$4,656

[3093]

$5,588

[3094]

$5,867

[3095]

$6,705

[3096]

$7,543

[3097]

$8,381

[3098]

$9,220

[3099]

$10,058

[3100]

$10,896

[3101]

$11,734

[3102]

Thu, 2022-05-12 00:00
16
$0

[3103]

$0

[3104]

$2,794

[3105]

$3,725

[3106]

$4,656

[3107]

$5,588

[3108]

$5,867

[3109]

$6,705

[3110]

$7,543

[3111]

$8,381

[3112]

$9,220

[3113]

$10,058

[3114]

$10,896

[3115]

$11,734

[3116]

Fri, 2022-05-13 00:00
16
$0

[3117]

$0

[3118]

$2,794

[3119]

$3,725

[3120]

$4,656

[3121]

$5,588

[3122]

$5,867

[3123]

$6,705

[3124]

$7,543

[3125]

$8,381

[3126]

$9,220

[3127]

$10,058

[3128]

$10,896

[3129]

$11,734

[3130]

Sat, 2022-05-14 00:00
16
$0

[3131]

$0

[3132]

$2,794

[3133]

$3,725

[3134]

$4,656

[3135]

$5,588

[3136]

$5,867

[3137]

$6,705

[3138]

$7,543

[3139]

$8,381

[3140]

$9,220

[3141]

$10,058

[3142]

$10,896

[3143]

$11,734

[3144]

Sun, 2022-05-15 00:00
16
$0

[3145]

$0

[3146]

$2,794

[3147]

$3,725

[3148]

$4,656

[3149]

$5,588

[3150]

$5,867

[3151]

$6,705

[3152]

$7,543

[3153]

$8,381

[3154]

$9,220

[3155]

$10,058

[3156]

$10,896

[3157]

$11,734

[3158]

Mon, 2022-05-16 00:00
16
$0

[3159]

$0

[3160]

$2,794

[3161]

$3,725

[3162]

$4,656

[3163]

$5,588

[3164]

$5,867

[3165]

$6,705

[3166]

$7,543

[3167]

$8,381

[3168]

$9,220

[3169]

$10,058

[3170]

$10,896

[3171]

$11,734

[3172]

Tue, 2022-05-17 00:00
16
$0

[3173]

$0

[3174]

$2,794

[3175]

$3,725

[3176]

$4,656

[3177]

$5,588

[3178]

$5,867

[3179]

$6,705

[3180]

$7,543

[3181]

$8,381

[3182]

$9,220

[3183]

$10,058

[3184]

$10,896

[3185]

$11,734

[3186]

Wed, 2022-05-18 00:00
16
$0

[3187]

$0

[3188]

$2,794

[3189]

$3,725

[3190]

$4,656

[3191]

$5,588

[3192]

$5,867

[3193]

$6,705

[3194]

$7,543

[3195]

$8,381

[3196]

$9,220

[3197]

$10,058

[3198]

$10,896

[3199]

$11,734

[3200]

Thu, 2022-05-19 00:00
16
$0

[3201]

$0

[3202]

$2,794

[3203]

$3,725

[3204]

$4,656

[3205]

$5,588

[3206]

$5,867

[3207]

$6,705

[3208]

$7,543

[3209]

$8,381

[3210]

$9,220

[3211]

$10,058

[3212]

$10,896

[3213]

$11,734

[3214]

Fri, 2022-05-20 00:00
16
$0

[3215]

$0

[3216]

$2,794

[3217]

$3,725

[3218]

$4,656

[3219]

$5,588

[3220]

$5,867

[3221]

$6,705

[3222]

$7,543

[3223]

$8,381

[3224]

$9,220

[3225]

$10,058

[3226]

$10,896

[3227]

$11,734

[3228]

Sat, 2022-05-21 00:00
16
$0

[3229]

$0

[3230]

$2,794

[3231]

$3,725

[3232]

$4,656

[3233]

$5,588

[3234]

$5,867

[3235]

$6,705

[3236]

$7,543

[3237]

$8,381

[3238]

$9,220

[3239]

$10,058

[3240]

$10,896

[3241]

$11,734

[3242]

Sun, 2022-05-22 00:00
16
$0

[3243]

$0

[3244]

$2,794

[3245]

$3,725

[3246]

$4,656

[3247]

$5,588

[3248]

$5,867

[3249]

$6,705

[3250]

$7,543

[3251]

$8,381

[3252]

$9,220

[3253]

$10,058

[3254]

$10,896

[3255]

$11,734

[3256]

Mon, 2022-05-23 00:00
16
$0

[3257]

$0

[3258]

$2,794

[3259]

$3,725

[3260]

$4,656

[3261]

$5,588

[3262]

$5,867

[3263]

$6,705

[3264]

$7,543

[3265]

$8,381

[3266]

$9,220

[3267]

$10,058

[3268]

$10,896

[3269]

$11,734

[3270]

Tue, 2022-05-24 00:00
16
$0

[3271]

$0

[3272]

$2,794

[3273]

$3,725

[3274]

$4,656

[3275]

$5,588

[3276]

$5,867

[3277]

$6,705

[3278]

$7,543

[3279]

$8,381

[3280]

$9,220

[3281]

$10,058

[3282]

$10,896

[3283]

$11,734

[3284]

Wed, 2022-05-25 00:00
16
$0

[3285]

$0

[3286]

$2,794

[3287]

$3,725

[3288]

$4,656

[3289]

$5,588

[3290]

$5,867

[3291]

$6,705

[3292]

$7,543

[3293]

$8,381

[3294]

$9,220

[3295]

$10,058

[3296]

$10,896

[3297]

$11,734

[3298]

Thu, 2022-05-26 00:00
16
$0

[3299]

$0

[3300]

$2,794

[3301]

$3,725

[3302]

$4,656

[3303]

$5,588

[3304]

$5,867

[3305]

$6,705

[3306]

$7,543

[3307]

$8,381

[3308]

$9,220

[3309]

$10,058

[3310]

$10,896

[3311]

$11,734

[3312]

Fri, 2022-05-27 00:00
16
$0

[3313]

$0

[3314]

$2,794

[3315]

$3,725

[3316]

$4,656

[3317]

$5,588

[3318]

$5,867

[3319]

$6,705

[3320]

$7,543

[3321]

$8,381

[3322]

$9,220

[3323]

$10,058

[3324]

$10,896

[3325]

$11,734

[3326]

Sat, 2022-05-28 00:00
16
$0

[3327]

$0

[3328]

$2,794

[3329]

$3,725

[3330]

$4,656

[3331]

$5,588

[3332]

$5,867

[3333]

$6,705

[3334]

$7,543

[3335]

$8,381

[3336]

$9,220

[3337]

$10,058

[3338]

$10,896

[3339]

$11,734

[3340]

Sun, 2022-05-29 00:00
16
$0

[3341]

$0

[3342]

$2,794

[3343]

$3,725

[3344]

$4,656

[3345]

$5,588

[3346]

$5,867

[3347]

$6,705

[3348]

$7,543

[3349]

$8,381

[3350]

$9,220

[3351]

$10,058

[3352]

$10,896

[3353]

$11,734

[3354]

Mon, 2022-05-30 00:00
16
$0

[3355]

$0

[3356]

$2,794

[3357]

$3,725

[3358]

$4,656

[3359]

$5,588

[3360]

$5,867

[3361]

$6,705

[3362]

$7,543

[3363]

$8,381

[3364]

$9,220

[3365]

$10,058

[3366]

$10,896

[3367]

$11,734

[3368]

Tue, 2022-05-31 00:00
16
$0

[3369]

$0

[3370]

$2,794

[3371]

$3,725

[3372]

$4,656

[3373]

$5,588

[3374]

$5,867

[3375]

$6,705

[3376]

$7,543

[3377]

$8,381

[3378]

$9,220

[3379]

$10,058

[3380]

$10,896

[3381]

$11,734

[3382]

Wed, 2022-06-01 00:00
16
$0

[3383]

$0

[3384]

$2,794

[3385]

$3,725

[3386]

$4,656

[3387]

$5,588

[3388]

$5,867

[3389]

$6,705

[3390]

$7,543

[3391]

$8,381

[3392]

$9,220

[3393]

$10,058

[3394]

$10,896

[3395]

$11,734

[3396]

Thu, 2022-06-02 00:00
16
$0

[3397]

$0

[3398]

$2,794

[3399]

$3,725

[3400]

$4,656

[3401]

$5,588

[3402]

$5,867

[3403]

$6,705

[3404]

$7,543

[3405]

$8,381

[3406]

$9,220

[3407]

$10,058

[3408]

$10,896

[3409]

$11,734

[3410]

Fri, 2022-06-03 00:00
16
$0

[3411]

$0

[3412]

$2,794

[3413]

$3,725

[3414]

$4,656

[3415]

$5,588

[3416]

$5,867

[3417]

$6,705

[3418]

$7,543

[3419]

$8,381

[3420]

$9,220

[3421]

$10,058

[3422]

$10,896

[3423]

$11,734

[3424]

Sat, 2022-06-04 00:00
16
$0

[3425]

$0

[3426]

$2,794

[3427]

$3,725

[3428]

$4,656

[3429]

$5,588

[3430]

$5,867

[3431]

$6,705

[3432]

$7,543

[3433]

$8,381

[3434]

$9,220

[3435]

$10,058

[3436]

$10,896

[3437]

$11,734

[3438]

Sun, 2022-06-05 00:00
16
$0

[3439]

$0

[3440]

$2,794

[3441]

$3,725

[3442]

$4,656

[3443]

$5,588

[3444]

$5,867

[3445]

$6,705

[3446]

$7,543

[3447]

$8,381

[3448]

$9,220

[3449]

$10,058

[3450]

$10,896

[3451]

$11,859

[3452]

Mon, 2022-06-06 00:00
16
$0

[3453]

$0

[3454]

$2,794

[3455]

$3,725

[3456]

$4,656

[3457]

$5,588

[3458]

$5,867

[3459]

$6,705

[3460]

$7,543

[3461]

$8,381

[3462]

$9,220

[3463]

$10,058

[3464]

$11,021

[3465]

$11,983

[3466]

Tue, 2022-06-07 00:00
16
$0

[3467]

$0

[3468]

$2,794

[3469]

$3,725

[3470]

$4,656

[3471]

$5,588

[3472]

$5,867

[3473]

$6,705

[3474]

$7,543

[3475]

$8,381

[3476]

$9,220

[3477]

$10,182

[3478]

$11,145

[3479]

$12,108

[3480]

Wed, 2022-06-08 00:00
16
$0

[3481]

$0

[3482]

$2,794

[3483]

$3,725

[3484]

$4,656

[3485]

$5,588

[3486]

$5,867

[3487]

$6,705

[3488]

$7,543

[3489]

$8,381

[3490]

$9,344

[3491]

$10,307

[3492]

$11,270

[3493]

$12,233

[3494]

Thu, 2022-06-09 00:00
16
$0

[3495]

$0

[3496]

$2,794

[3497]

$3,725

[3498]

$4,656

[3499]

$5,588

[3500]

$5,867

[3501]

$6,705

[3502]

$7,543

[3503]

$8,506

[3504]

$9,469

[3505]

$10,432

[3506]

$11,395

[3507]

$12,358

[3508]

Fri, 2022-06-10 00:00
16
$0

[3509]

$0

[3510]

$2,794

[3511]

$3,725

[3512]

$4,656

[3513]

$5,588

[3514]

$5,867

[3515]

$6,705

[3516]

$7,668

[3517]

$8,631

[3518]

$9,594

[3519]

$10,557

[3520]

$11,519

[3521]

$12,482

[3522]

Sat, 2022-06-11 00:00
16
$0

[3523]

$0

[3524]

$2,794

[3525]

$3,725

[3526]

$4,656

[3527]

$5,588

[3528]

$5,867

[3529]

$6,830

[3530]

$7,793

[3531]

$8,756

[3532]

$9,718

[3533]

$10,681

[3534]

$11,644

[3535]

$12,607

[3536]

Sun, 2022-06-12 00:00
16
$0

[3537]

$0

[3538]

$2,794

[3539]

$3,725

[3540]

$4,656

[3541]

$5,588

[3542]

$5,992

[3543]

$6,955

[3544]

$7,917

[3545]

$8,880

[3546]

$9,843

[3547]

$10,806

[3548]

$11,769

[3549]

$12,832

[3550]

Mon, 2022-06-13 00:00
16
$0

[3551]

$0

[3552]

$2,794

[3553]

$3,725

[3554]

$4,656

[3555]

$5,726

[3556]

$6,116

[3557]

$7,079

[3558]

$8,042

[3559]

$9,005

[3560]

$9,968

[3561]

$10,931

[3562]

$11,994

[3563]

$13,057

[3564]

Tue, 2022-06-14 00:00
16
$0

[3565]

$0

[3566]

$2,794

[3567]

$3,725

[3568]

$4,795

[3569]

$5,865

[3570]

$6,241

[3571]

$7,204

[3572]

$8,167

[3573]

$9,130

[3574]

$10,093

[3575]

$11,156

[3576]

$12,219

[3577]

$13,282

[3578]

Wed, 2022-06-15 00:00
16
$0

[3579]

$0

[3580]

$2,794

[3581]

$3,864

[3582]

$4,933

[3583]

$6,003

[3584]

$6,366

[3585]

$7,329

[3586]

$8,292

[3587]

$9,254

[3588]

$10,317

[3589]

$11,380

[3590]

$12,443

[3591]

$13,506

[3592]

Thu, 2022-06-16 00:00
16
$0

[3593]

$0

[3594]

$2,932

[3595]

$4,002

[3596]

$5,072

[3597]

$6,142

[3598]

$6,491

[3599]

$7,453

[3600]

$8,416

[3601]

$9,479

[3602]

$10,542

[3603]

$11,605

[3604]

$12,668

[3605]

$13,731

[3606]

Fri, 2022-06-17 00:00
16
$0

[3607]

$0

[3608]

$3,071

[3609]

$4,141

[3610]

$5,211

[3611]

$6,280

[3612]

$6,615

[3613]

$7,578

[3614]

$8,641

[3615]

$9,704

[3616]

$10,767

[3617]

$11,830

[3618]

$12,893

[3619]

$13,956

[3620]

Sat, 2022-06-18 00:00
16
$0

[3621]

$0

[3622]

$3,209

[3623]

$4,279

[3624]

$5,349

[3625]

$6,419

[3626]

$6,740

[3627]

$7,803

[3628]

$8,866

[3629]

$9,929

[3630]

$10,992

[3631]

$12,055

[3632]

$13,118

[3633]

$14,181

[3634]

Sun, 2022-06-19 00:00
16
$0

[3635]

$0

[3636]

$3,209

[3637]

$4,279

[3638]

$5,349

[3639]

$6,419

[3640]

$6,840

[3641]

$7,903

[3642]

$8,966

[3643]

$10,029

[3644]

$11,092

[3645]

$12,155

[3646]

$13,218

[3647]

$14,281

[3648]

Mon, 2022-06-20 00:00
16
$0

[3649]

$0

[3650]

$3,209

[3651]

$4,279

[3652]

$5,349

[3653]

$6,530

[3654]

$6,940

[3655]

$8,003

[3656]

$9,066

[3657]

$10,129

[3658]

$11,192

[3659]

$12,255

[3660]

$13,318

[3661]

$14,381

[3662]

Tue, 2022-06-21 00:00
16
$0

[3663]

$0

[3664]

$3,209

[3665]

$4,279

[3666]

$5,460

[3667]

$6,642

[3668]

$7,040

[3669]

$8,103

[3670]

$9,166

[3671]

$10,229

[3672]

$11,292

[3673]

$12,356

[3674]

$13,419

[3675]

$14,482

[3676]

Wed, 2022-06-22 00:00
16
$0

[3677]

$0

[3678]

$3,209

[3679]

$4,391

[3680]

$5,572

[3681]

$6,753

[3682]

$7,141

[3683]

$8,204

[3684]

$9,267

[3685]

$10,330

[3686]

$11,393

[3687]

$12,456

[3688]

$13,519

[3689]

$14,582

[3690]

Thu, 2022-06-23 00:00
16
$0

[3691]

$0

[3692]

$3,321

[3693]

$4,502

[3694]

$5,683

[3695]

$6,864

[3696]

$7,241

[3697]

$8,304

[3698]

$9,367

[3699]

$10,430

[3700]

$11,493

[3701]

$12,556

[3702]

$13,619

[3703]

$14,682

[3704]

Fri, 2022-06-24 00:00
16
$0

[3705]

$0

[3706]

$3,432

[3707]

$4,613

[3708]

$5,794

[3709]

$6,975

[3710]

$7,341

[3711]

$8,404

[3712]

$9,467

[3713]

$10,530

[3714]

$11,593

[3715]

$12,656

[3716]

$13,719

[3717]

$14,782

[3718]

Sat, 2022-06-25 00:00
16
$0

[3719]

$0

[3720]

$0

[3721]

$4,725

[3722]

$5,906

[3723]

$7,087

[3724]

$7,441

[3725]

$8,504

[3726]

$9,567

[3727]

$10,630

[3728]

$11,693

[3729]

$12,756

[3730]

$13,819

[3731]

$14,882

[3732]

Sun, 2022-06-26 00:00
16
$0

[3733]

$0

[3734]

$0

[3735]

$4,725

[3736]

$5,906

[3737]

$7,087

[3738]

$7,441

[3739]

$8,504

[3740]

$9,567

[3741]

$10,630

[3742]

$11,693

[3743]

$12,756

[3744]

$13,819

[3745]

$14,882

[3746]

Mon, 2022-06-27 00:00
16
$0

[3747]

$0

[3748]

$0

[3749]

$4,725

[3750]

$5,906

[3751]

$7,087

[3752]

$7,441

[3753]

$8,504

[3754]

$9,567

[3755]

$10,630

[3756]

$11,693

[3757]

$12,756

[3758]

$13,819

[3759]

$14,882

[3760]

Tue, 2022-06-28 00:00
16
$0

[3761]

$0

[3762]

$0

[3763]

$4,725

[3764]

$5,906

[3765]

$7,087

[3766]

$7,441

[3767]

$8,504

[3768]

$9,567

[3769]

$10,630

[3770]

$11,693

[3771]

$12,756

[3772]

$13,819

[3773]

$14,882

[3774]

Wed, 2022-06-29 00:00
16
$0

[3775]

$0

[3776]

$0

[3777]

$4,725

[3778]

$5,906

[3779]

$7,087

[3780]

$7,441

[3781]

$8,504

[3782]

$9,567

[3783]

$10,630

[3784]

$11,693

[3785]

$12,756

[3786]

$13,819

[3787]

$14,882

[3788]

Thu, 2022-06-30 00:00
16
$0

[3789]

$0

[3790]

$0

[3791]

$4,725

[3792]

$5,906

[3793]

$7,087

[3794]

$7,441

[3795]

$8,504

[3796]

$9,567

[3797]

$10,630

[3798]

$11,693

[3799]

$12,756

[3800]

$13,819

[3801]

$14,882

[3802]

Fri, 2022-07-01 00:00
16
$0

[3803]

$0

[3804]

$0

[3805]

$4,725

[3806]

$5,906

[3807]

$7,087

[3808]

$7,441

[3809]

$8,504

[3810]

$9,567

[3811]

$10,630

[3812]

$11,693

[3813]

$12,756

[3814]

$13,819

[3815]

$14,882

[3816]

Sat, 2022-07-02 00:00
16
$0

[3817]

$0

[3818]

$0

[3819]

$4,725

[3820]

$5,906

[3821]

$7,087

[3822]

$7,441

[3823]

$8,504

[3824]

$9,567

[3825]

$10,630

[3826]

$11,693

[3827]

$12,756

[3828]

$13,819

[3829]

$14,882

[3830]

Sun, 2022-07-03 00:00
16
$0

[3831]

$0

[3832]

$0

[3833]

$4,725

[3834]

$5,906

[3835]

$7,087

[3836]

$7,441

[3837]

$8,504

[3838]

$9,567

[3839]

$10,630

[3840]

$11,693

[3841]

$12,756

[3842]

$13,819

[3843]

$14,882

[3844]

Mon, 2022-07-04 00:00
16
$0

[3845]

$0

[3846]

$0

[3847]

$4,725

[3848]

$5,906

[3849]

$7,087

[3850]

$7,441

[3851]

$8,504

[3852]

$9,567

[3853]

$10,630

[3854]

$11,693

[3855]

$12,756

[3856]

$13,819

[3857]

$14,882

[3858]

Tue, 2022-07-05 00:00
16
$0

[3859]

$0

[3860]

$0

[3861]

$4,725

[3862]

$5,906

[3863]

$7,087

[3864]

$7,441

[3865]

$8,504

[3866]

$9,567

[3867]

$10,630

[3868]

$11,693

[3869]

$12,756

[3870]

$13,819

[3871]

$14,882

[3872]

Wed, 2022-07-06 00:00
16
$0

[3873]

$0

[3874]

$0

[3875]

$4,725

[3876]

$5,906

[3877]

$7,087

[3878]

$7,441

[3879]

$8,504

[3880]

$9,567

[3881]

$10,630

[3882]

$11,693

[3883]

$12,756

[3884]

$13,819

[3885]

$14,882

[3886]

Thu, 2022-07-07 00:00
16
$0

[3887]

$0

[3888]

$0

[3889]

$4,725

[3890]

$5,906

[3891]

$7,087

[3892]

$7,441

[3893]

$8,504

[3894]

$9,567

[3895]

$10,630

[3896]

$11,693

[3897]

$12,756

[3898]

$13,819

[3899]

$14,882

[3900]

Fri, 2022-07-08 00:00
16
$0

[3901]

$0

[3902]

$0

[3903]

$4,725

[3904]

$5,906

[3905]

$7,087

[3906]

$7,441

[3907]

$8,504

[3908]

$9,567

[3909]

$10,630

[3910]

$11,693

[3911]

$12,756

[3912]

$13,819

[3913]

$14,882

[3914]

Sat, 2022-07-09 00:00
16
$0

[3915]

$0

[3916]

$0

[3917]

$4,725

[3918]

$5,906

[3919]

$7,087

[3920]

$7,441

[3921]

$8,504

[3922]

$9,567

[3923]

$10,630

[3924]

$11,693

[3925]

$12,756

[3926]

$13,819

[3927]

$14,882

[3928]

Sun, 2022-07-10 00:00
16
$0

[3929]

$0

[3930]

$0

[3931]

$4,725

[3932]

$5,906

[3933]

$7,087

[3934]

$7,441

[3935]

$8,504

[3936]

$9,567

[3937]

$10,630

[3938]

$11,693

[3939]

$12,756

[3940]

$13,819

[3941]

$14,882

[3942]

Mon, 2022-07-11 00:00
16
$0

[3943]

$0

[3944]

$0

[3945]

$4,725

[3946]

$5,906

[3947]

$7,087

[3948]

$7,441

[3949]

$8,504

[3950]

$9,567

[3951]

$10,630

[3952]

$11,693

[3953]

$12,756

[3954]

$13,819

[3955]

$14,882

[3956]

Tue, 2022-07-12 00:00
16
$0

[3957]

$0

[3958]

$0

[3959]

$4,725

[3960]

$5,906

[3961]

$7,087

[3962]

$7,441

[3963]

$8,504

[3964]

$9,567

[3965]

$10,630

[3966]

$11,693

[3967]

$12,756

[3968]

$13,819

[3969]

$14,882

[3970]

Wed, 2022-07-13 00:00
16
$0

[3971]

$0

[3972]

$0

[3973]

$4,725

[3974]

$5,906

[3975]

$7,087

[3976]

$7,441

[3977]

$8,504

[3978]

$9,567

[3979]

$10,630

[3980]

$11,693

[3981]

$12,756

[3982]

$13,819

[3983]

$14,882

[3984]

Thu, 2022-07-14 00:00
16
$0

[3985]

$0

[3986]

$0

[3987]

$4,725

[3988]

$5,906

[3989]

$7,087

[3990]

$7,441

[3991]

$8,504

[3992]

$9,567

[3993]

$10,630

[3994]

$11,693

[3995]

$12,756

[3996]

$13,819

[3997]

$14,882

[3998]

Fri, 2022-07-15 00:00
16
$0

[3999]

$0

[4000]

$0

[4001]

$4,725

[4002]

$5,906

[4003]

$7,087

[4004]

$7,441

[4005]

$8,504

[4006]

$9,567

[4007]

$10,630

[4008]

$11,693

[4009]

$12,756

[4010]

$13,819

[4011]

$14,882

[4012]

Sat, 2022-07-16 00:00
16
$0

[4013]

$0

[4014]

$0

[4015]

$4,725

[4016]

$5,906

[4017]

$7,087

[4018]

$7,441

[4019]

$8,504

[4020]

$9,567

[4021]

$10,630

[4022]

$11,693

[4023]

$12,756

[4024]

$13,819

[4025]

$14,882

[4026]

Sun, 2022-07-17 00:00
16
$0

[4027]

$0

[4028]

$0

[4029]

$4,725

[4030]

$5,906

[4031]

$7,087

[4032]

$7,441

[4033]

$8,504

[4034]

$9,567

[4035]

$10,630

[4036]

$11,693

[4037]

$12,756

[4038]

$13,819

[4039]

Mon, 2022-07-18 00:00
16
$0

[4040]

$0

[4041]

$0

[4042]

$4,725

[4043]

$5,906

[4044]

$7,087

[4045]

$7,441

[4046]

$8,504

[4047]

$9,567

[4048]

$10,630

[4049]

$11,693

[4050]

$12,756

[4051]

Tue, 2022-07-19 00:00
16
$0

[4052]

$0

[4053]

$0

[4054]

$4,725

[4055]

$5,906

[4056]

$7,087

[4057]

$7,441

[4058]

$8,504

[4059]

$9,567

[4060]

$10,630

[4061]

$11,693

[4062]

Wed, 2022-07-20 00:00
16
$0

[4063]

$0

[4064]

$0

[4065]

$4,725

[4066]

$5,906

[4067]

$7,087

[4068]

$7,441

[4069]

$8,504

[4070]

$9,567

[4071]

$10,630

[4072]

Thu, 2022-07-21 00:00
16
$0

[4073]

$0

[4074]

$0

[4075]

$4,725

[4076]

$5,906

[4077]

$7,087

[4078]

$7,441

[4079]

$8,504

[4080]

$9,567

[4081]

Fri, 2022-07-22 00:00
16
$0

[4082]

$0

[4083]

$0

[4084]

$4,725

[4085]

$5,906

[4086]

$7,087

[4087]

$7,441

[4088]

$8,504

[4089]

Sat, 2022-07-23 00:00
16
$0

[4090]

$0

[4091]

$0

[4092]

$4,725

[4093]

$5,906

[4094]

$7,087

[4095]

$7,441

[4096]

Sun, 2022-07-24 00:00
16
$0

[4097]

$0

[4098]

$0

[4099]

$4,725

[4100]

$5,906

[4101]

$7,087

[4102]

Mon, 2022-07-25 00:00
16
$0

[4103]

$0

[4104]

$0

[4105]

$4,725

[4106]

$5,906

[4107]

Tue, 2022-07-26 00:00
16
$0

[4108]

$0

[4109]

$0

[4110]

$4,725

[4111]

Wed, 2022-07-27 00:00
16
$0

[4112]

$0

[4113]

$0

[4114]

Thu, 2022-07-28 00:00
16
$0

[4115]

$0

[4116]

Fri, 2022-07-29 00:00
16
$0

[4117]
Leave a Review
[4118]
Bedroom 3
1 Queen, 1 Bunk Bed
POOL, SPA & FITNESS
Pool, Heated
Secure Bike Storage
COMMUNITY AMENITIES
Hot Tub, Communal
Elevator, Communal
Fitness Room, Communal
Game Room, Communal
Communal Entrance
Firepit, Communal
Ski Locker Room, Communal
Pool, Communal, Year-Round
GENERAL
Air Conditioning
Fireplace, gas
Heating, Radiant Heat
Balcony
Heating, Forced Air
Office area, no door
ENTERTAINMENT
Pool Table
TV, in every bedroom
Board Games
Smart TV
Sound System (Sonos, etc.)
Playstation
PARKING AND TRANSPORTATION
Parking Garage/Driveway
Local Area Shuttle, year-round
Local Area Shuttle, winter-only
Parking, carport
Electric Vehicle Charger
SKI ACCESS
Boot Dryers
Ski In/Ski Out, beginner
Ski Storage Room
Ski Valet
Ski Shuttle (seasonal)
VIEW
Base Area View
Valley View
Partial View of Mountain and Valley
Search Availability
Leave Review
[4118]
Steamboat Springs | 4 Bedrooms | 4 Baths | Sleeps 16 | 2,707 SqFt
Bedroom 3
1 Queen, 1 Queen over Queen Bunk
Bedroom 4
2 Queen over Queen Bunks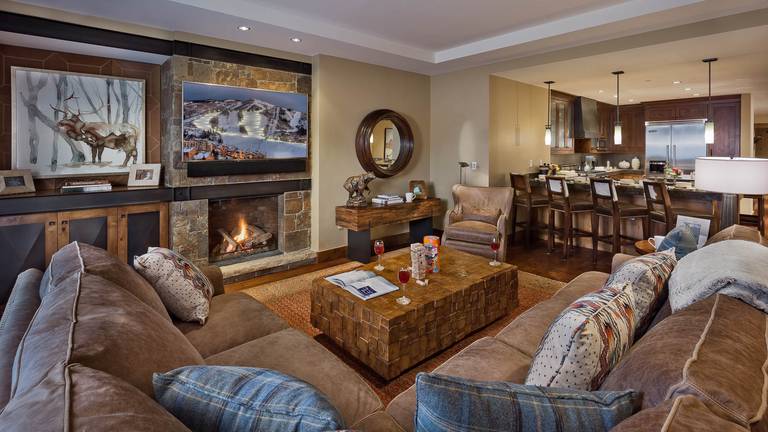 [4120]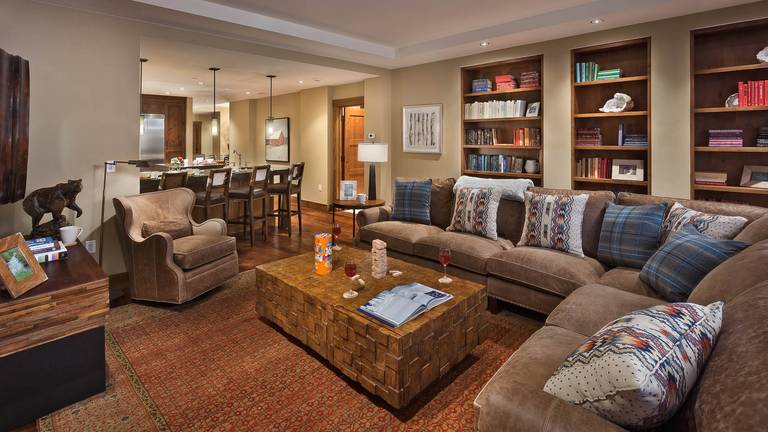 [4121]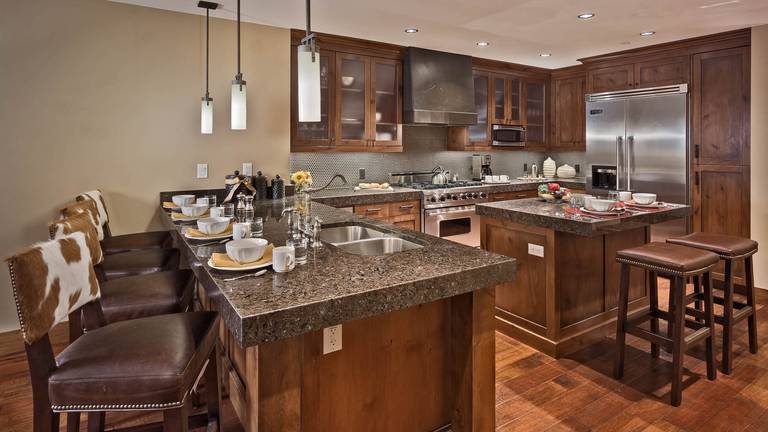 [4122]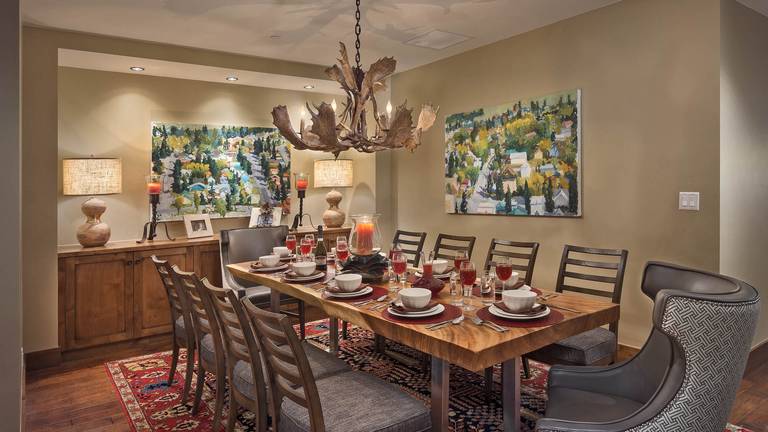 [4123]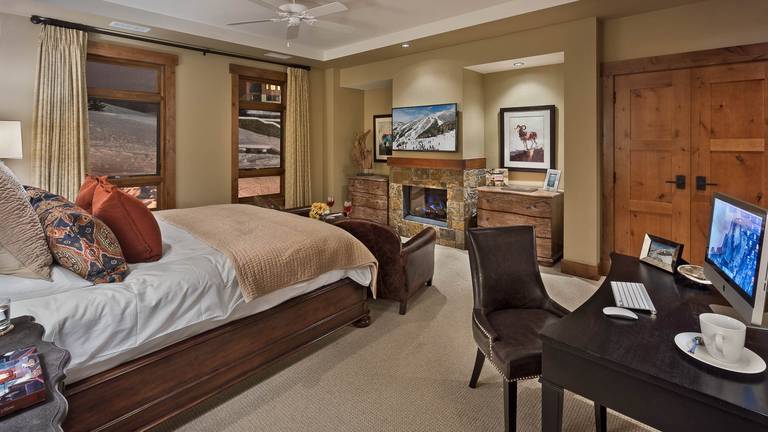 [4124]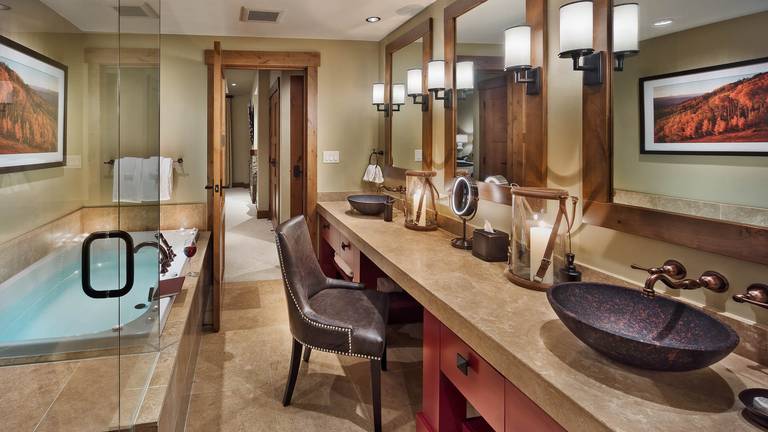 [4125]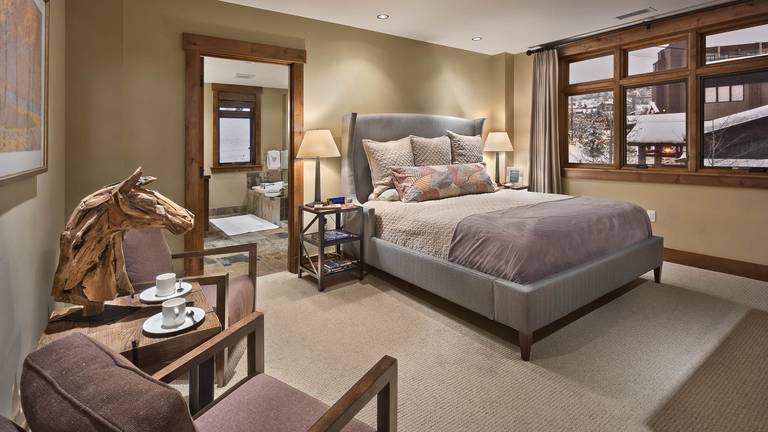 [4126]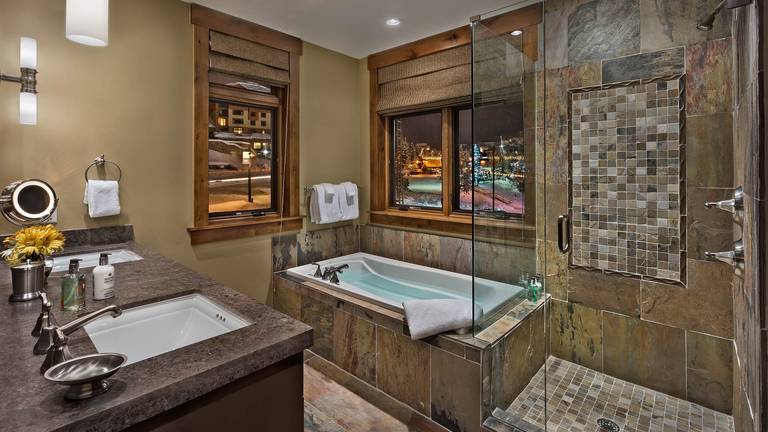 [4127]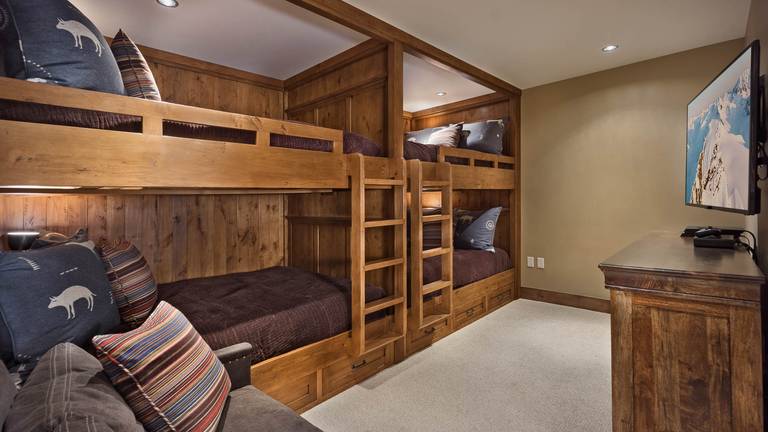 [4128]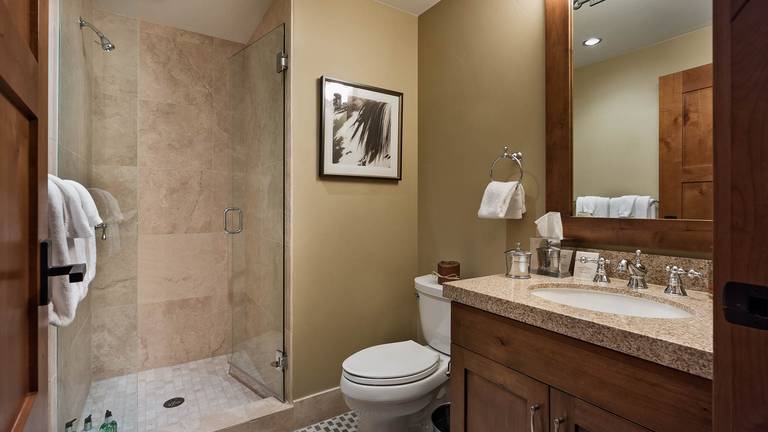 [4129]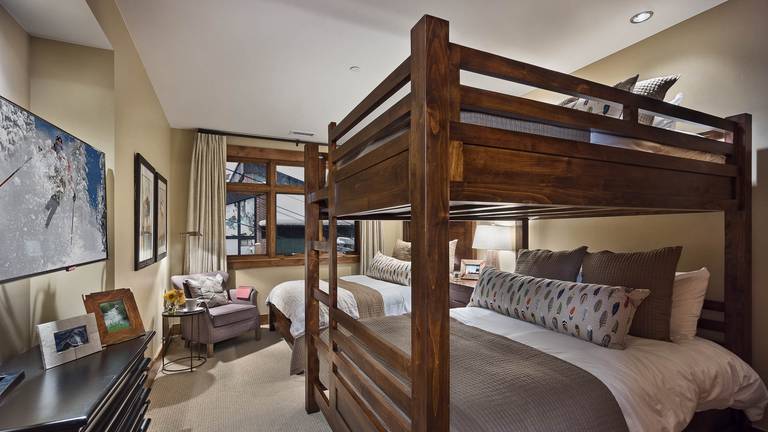 [4130]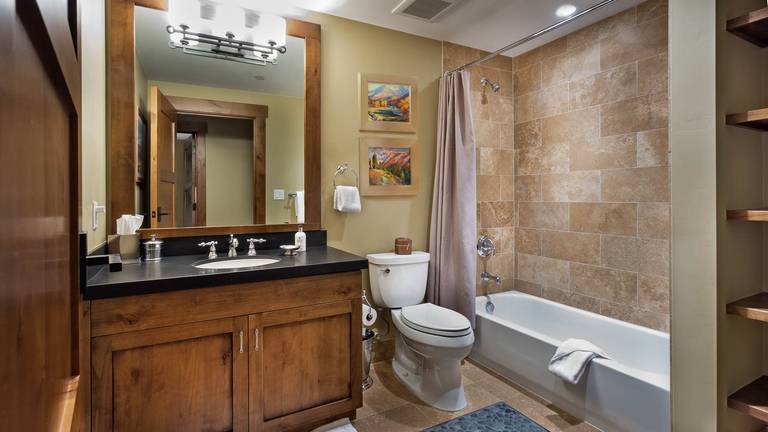 [4131]
[4132]
[4133]
[4134]
[4135]
[4136]
[4137]
[4138]
[4139]
[4140]
[4141]
[4142]
4 Bedrooms
4 Full Baths
Ski Valet
Ski Valet
Ski Valet
Ski Valet
Ski Valet
Ski Valet
Ski Valet
Ski Valet
Ski Valet
Ski Valet
Ski Valet
Ski Valet
Ski Valet
Ski Valet
Ski Valet
Ski Valet
Ski Valet
Ski Valet
Ski Valet
Ski Valet
Ski Valet
Ski Valet
Ski Valet
Ski Valet
Ski Valet
Ski Valet
Ski Valet
Ski Valet
Ski Valet
Ski Valet
Ski Valet
Ski Valet
Ski Valet
Ski Valet
Ski Valet
Ski Valet
Ski Valet
Ski Valet
Ski Valet
Ski Valet
Ski Valet
Ski Valet
Ski Valet
Ski Valet
Ski Valet
Ski Valet
Ski Valet
Ski Valet
Ski Valet
Ski Valet
Ski Valet
Ski Valet
Ski Valet
Ski Valet
Ski Valet
Ski Valet
Ski Valet
Ski Valet
Ski Valet
Ski Valet
Ski Valet
Ski Valet
Ski Valet
Ski Valet
Ski Valet
Ski Valet
Ski Valet
Ski Valet
Ski Valet
Ski Valet
Ski Valet
Ski Valet
Ski Valet
Ski Valet
Ski Valet
Ski Valet
Ski Valet
Ski Valet
Ski Valet
Ski Valet
Ski Valet
Ski Valet
Ski Valet
Ski Valet
Ski Valet
Ski Valet
Ski Valet
Ski Valet
Ski Valet
Ski Valet
Ski Valet
Ski Valet
Ski Valet
Ski Valet
Ski Valet
Ski Valet
Ski Valet
Ski Valet
Ski Valet
Ski Valet
Ski Valet
Ski Valet
Ski Valet
Ski Valet
Ski Valet
Ski Valet
Ski Valet
Ski Valet
Ski Valet
Ski Valet
Ski Valet
Ski Valet
Ski Valet
Ski Valet
Ski Valet
Ski Valet
Ski Valet
Ski Valet
Ski Valet
Ski Valet
Ski Valet
Heated Pool
Heated Pool
Heated Pool
Heated Pool
Heated Pool
Heated Pool
Heated Pool
Heated Pool
Heated Pool
Heated Pool
Heated Pool
Heated Pool
Heated Pool
Heated Pool
Heated Pool
Heated Pool
Heated Pool
Heated Pool
Heated Pool
Heated Pool
Heated Pool
Heated Pool
Heated Pool
Heated Pool
Heated Pool
Heated Pool
Heated Pool
Heated Pool
Heated Pool
Heated Pool
Heated Pool
Heated Pool
Heated Pool
Heated Pool
Heated Pool
Heated Pool
Heated Pool
Heated Pool
Heated Pool
Heated Pool
Heated Pool
Heated Pool
Heated Pool
Heated Pool
Heated Pool
Heated Pool
Heated Pool
Heated Pool
Heated Pool
Heated Pool
Heated Pool
Heated Pool
Heated Pool
Heated Pool
Heated Pool
Heated Pool
Heated Pool
Heated Pool
Heated Pool
Heated Pool
Heated Pool
Heated Pool
Heated Pool
Heated Pool
Heated Pool
Heated Pool
Heated Pool
Heated Pool
Heated Pool
Heated Pool
Heated Pool
Heated Pool
Heated Pool
Heated Pool
Heated Pool
Heated Pool
Heated Pool
Heated Pool
Heated Pool
Heated Pool
Heated Pool
Heated Pool
Heated Pool
Heated Pool
Heated Pool
Heated Pool
Heated Pool
Heated Pool
Heated Pool
Heated Pool
Heated Pool
Heated Pool
Heated Pool
Heated Pool
Heated Pool
Heated Pool
Heated Pool
Heated Pool
Heated Pool
Heated Pool
Heated Pool
Heated Pool
Heated Pool
Heated Pool
Heated Pool
Heated Pool
Heated Pool
Heated Pool
Heated Pool
Heated Pool
Heated Pool
Heated Pool
Heated Pool
Heated Pool
Heated Pool
Heated Pool
Heated Pool
Heated Pool
Heated Pool
Heated Pool
Heated Pool
Heated Pool
Heated Pool
Heated Pool
Heated Pool
Heated Pool
Heated Pool
Heated Pool
Heated Pool
Heated Pool
Heated Pool
Heated Pool
Heated Pool
Heated Pool
Heated Pool
Heated Pool
Heated Pool
Heated Pool
Heated Pool
Heated Pool
Heated Pool
Heated Pool
Heated Pool
Heated Pool
Heated Pool
Heated Pool
Heated Pool
Heated Pool
Heated Pool
Heated Pool
Heated Pool
Heated Pool
Heated Pool
Heated Pool
Heated Pool
Heated Pool
Heated Pool
Heated Pool
Heated Pool
Heated Pool
Heated Pool
Heated Pool
Heated Pool
Heated Pool
Heated Pool
Heated Pool
Heated Pool
Heated Pool
Heated Pool
Heated Pool
Heated Pool
Heated Pool
Heated Pool
Heated Pool
Heated Pool
Heated Pool
Heated Pool
Heated Pool
Heated Pool
Heated Pool
Heated Pool
Heated Pool
Heated Pool
Heated Pool
Heated Pool
Heated Pool
Heated Pool
Heated Pool
Heated Pool
Heated Pool
Heated Pool
Heated Pool
Heated Pool
Heated Pool
Heated Pool
Heated Pool
Heated Pool
Heated Pool
Heated Pool
Heated Pool
Heated Pool
Heated Pool
Heated Pool
Heated Pool
Heated Pool
Heated Pool
Heated Pool
Heated Pool
Heated Pool
Heated Pool
Heated Pool
Heated Pool
Heated Pool
Heated Pool
Heated Pool
Heated Pool
Heated Pool
Heated Pool
Heated Pool
Heated Pool
Heated Pool
Heated Pool
Heated Pool
Heated Pool
Heated Pool
Heated Pool
Heated Pool
Heated Pool
Heated Pool
Heated Pool
Heated Pool
Heated Pool
Heated Pool
Heated Pool
Heated Pool
Heated Pool
Heated Pool
Heated Pool
Heated Pool
Heated Pool
Heated Pool
Heated Pool
Grill/BBQ
Grill/BBQ
Grill/BBQ
Grill/BBQ
Grill/BBQ
Grill/BBQ
Grill/BBQ
Grill/BBQ
Grill/BBQ
Grill/BBQ
Grill/BBQ
Grill/BBQ
Grill/BBQ
Grill/BBQ
Grill/BBQ
Grill/BBQ
Grill/BBQ
Grill/BBQ
Grill/BBQ
Grill/BBQ
Grill/BBQ
Grill/BBQ
Grill/BBQ
Grill/BBQ
Grill/BBQ
Grill/BBQ
Grill/BBQ
Grill/BBQ
Grill/BBQ
Grill/BBQ
Grill/BBQ
Grill/BBQ
Grill/BBQ
Grill/BBQ
Grill/BBQ
Grill/BBQ
Grill/BBQ
Grill/BBQ
Grill/BBQ
Grill/BBQ
Grill/BBQ
Grill/BBQ
Grill/BBQ
Grill/BBQ
Grill/BBQ
Grill/BBQ
Grill/BBQ
Grill/BBQ
Grill/BBQ
Grill/BBQ
Grill/BBQ
Grill/BBQ
Grill/BBQ
Grill/BBQ
Grill/BBQ
Grill/BBQ
Grill/BBQ
Grill/BBQ
Grill/BBQ
Grill/BBQ
Grill/BBQ
Grill/BBQ
Grill/BBQ
Grill/BBQ
Grill/BBQ
Grill/BBQ
Grill/BBQ
Grill/BBQ
Grill/BBQ
Grill/BBQ
Grill/BBQ
Grill/BBQ
Grill/BBQ
Grill/BBQ
Grill/BBQ
Grill/BBQ
Grill/BBQ
Grill/BBQ
Grill/BBQ
Grill/BBQ
Grill/BBQ
Grill/BBQ
Grill/BBQ
Grill/BBQ
Grill/BBQ
Grill/BBQ
Grill/BBQ
Grill/BBQ
Grill/BBQ
Grill/BBQ
Grill/BBQ
Grill/BBQ
Grill/BBQ
Grill/BBQ
Grill/BBQ
Grill/BBQ
Grill/BBQ
Grill/BBQ
Grill/BBQ
Grill/BBQ
Grill/BBQ
Grill/BBQ
Grill/BBQ
Grill/BBQ
Grill/BBQ
Grill/BBQ
Grill/BBQ
Grill/BBQ
Grill/BBQ
Grill/BBQ
Grill/BBQ
Grill/BBQ
Grill/BBQ
Grill/BBQ
Grill/BBQ
Grill/BBQ
Grill/BBQ
Grill/BBQ
Grill/BBQ
Grill/BBQ
Grill/BBQ
Elevator
Elevator
Elevator
Elevator
Elevator
Elevator
Elevator
Elevator
Elevator
Elevator
Elevator
Elevator
Elevator
Elevator
Elevator
Elevator
Elevator
Elevator
Elevator
Elevator
Elevator
Elevator
Elevator
Elevator
Elevator
Elevator
Elevator
Elevator
Elevator
Elevator
Elevator
Elevator
Elevator
Elevator
Elevator
Elevator
Elevator
Elevator
Elevator
Elevator
Elevator
Elevator
Elevator
Elevator
Elevator
Elevator
Elevator
Elevator
Elevator
Elevator
Elevator
Elevator
Elevator
Elevator
Elevator
Elevator
Elevator
Elevator
Elevator
Elevator
Elevator
Elevator
Elevator
Elevator
Elevator
Elevator
Elevator
Elevator
Elevator
Elevator
Elevator
Elevator
Elevator
Elevator
Elevator
Elevator
Elevator
Elevator
Elevator
Elevator
Elevator
Elevator
Elevator
Elevator
Elevator
Elevator
Elevator
Elevator
Elevator
Elevator
Elevator
Elevator
Elevator
Elevator
Elevator
Elevator
Elevator
Elevator
Elevator
Elevator
Elevator
Elevator
Elevator
Elevator
Elevator
Elevator
Elevator
Elevator
Elevator
Elevator
Elevator
Elevator
Elevator
Elevator
Elevator
Elevator
Elevator
Elevator
Elevator
Elevator
Elevator
Air Conditioning
Air Conditioning
Air Conditioning
Air Conditioning
Air Conditioning
Air Conditioning
Air Conditioning
Air Conditioning
Air Conditioning
Air Conditioning
Air Conditioning
Air Conditioning
Air Conditioning
Air Conditioning
Air Conditioning
Air Conditioning
Air Conditioning
Air Conditioning
Air Conditioning
Air Conditioning
Air Conditioning
Air Conditioning
Air Conditioning
Air Conditioning
Air Conditioning
Air Conditioning
Air Conditioning
Air Conditioning
Air Conditioning
Air Conditioning
Air Conditioning
Air Conditioning
Air Conditioning
Air Conditioning
Air Conditioning
Air Conditioning
Air Conditioning
Air Conditioning
Air Conditioning
Air Conditioning
Air Conditioning
Air Conditioning
Air Conditioning
Air Conditioning
Air Conditioning
Air Conditioning
Air Conditioning
Air Conditioning
Air Conditioning
Air Conditioning
Air Conditioning
Air Conditioning
Air Conditioning
Air Conditioning
Air Conditioning
Air Conditioning
Air Conditioning
Air Conditioning
Air Conditioning
Air Conditioning
Air Conditioning
Air Conditioning
Air Conditioning
Air Conditioning
Air Conditioning
Air Conditioning
Air Conditioning
Air Conditioning
Air Conditioning
Air Conditioning
Air Conditioning
Air Conditioning
Air Conditioning
Air Conditioning
Air Conditioning
Air Conditioning
Air Conditioning
Air Conditioning
Air Conditioning
Air Conditioning
Air Conditioning
Air Conditioning
Air Conditioning
Air Conditioning
Air Conditioning
Air Conditioning
Air Conditioning
Air Conditioning
Air Conditioning
Air Conditioning
Air Conditioning
Air Conditioning
Air Conditioning
Air Conditioning
Air Conditioning
Air Conditioning
Air Conditioning
Air Conditioning
Air Conditioning
Air Conditioning
Air Conditioning
Air Conditioning
Air Conditioning
Air Conditioning
Air Conditioning
Air Conditioning
Air Conditioning
Air Conditioning
Air Conditioning
Air Conditioning
Air Conditioning
Air Conditioning
Air Conditioning
Air Conditioning
Air Conditioning
Air Conditioning
Air Conditioning
Air Conditioning
Air Conditioning
Air Conditioning
Air Conditioning
Community Hot Tub
Community Hot Tub
Community Hot Tub
Community Hot Tub
Community Hot Tub
Community Hot Tub
Community Hot Tub
Community Hot Tub
Community Hot Tub
Community Hot Tub
Community Hot Tub
Community Hot Tub
Community Hot Tub
Community Hot Tub
Community Hot Tub
Community Hot Tub
Community Hot Tub
Community Hot Tub
Community Hot Tub
Community Hot Tub
Community Hot Tub
Community Hot Tub
Community Hot Tub
Community Hot Tub
Community Hot Tub
Community Hot Tub
Community Hot Tub
Community Hot Tub
Community Hot Tub
Community Hot Tub
Community Hot Tub
Community Hot Tub
Community Hot Tub
Community Hot Tub
Community Hot Tub
Community Hot Tub
Community Hot Tub
Community Hot Tub
Community Hot Tub
Community Hot Tub
Community Hot Tub
Community Hot Tub
Community Hot Tub
Community Hot Tub
Community Hot Tub
Community Hot Tub
Community Hot Tub
Community Hot Tub
Community Hot Tub
Community Hot Tub
Community Hot Tub
Community Hot Tub
Community Hot Tub
Community Hot Tub
Community Hot Tub
Community Hot Tub
Community Hot Tub
Community Hot Tub
Community Hot Tub
Community Hot Tub
Community Hot Tub
Community Hot Tub
Community Hot Tub
Community Hot Tub
Community Hot Tub
Community Hot Tub
Community Hot Tub
Community Hot Tub
Community Hot Tub
Community Hot Tub
Community Hot Tub
Community Hot Tub
Community Hot Tub
Community Hot Tub
Community Hot Tub
Community Hot Tub
Community Hot Tub
Community Hot Tub
Community Hot Tub
Community Hot Tub
Community Hot Tub
Community Hot Tub
Community Hot Tub
Community Hot Tub
Community Hot Tub
Community Hot Tub
Community Hot Tub
Community Hot Tub
Community Hot Tub
Community Hot Tub
Community Hot Tub
Community Hot Tub
Community Hot Tub
Community Hot Tub
Community Hot Tub
Community Hot Tub
Community Hot Tub
Community Hot Tub
Community Hot Tub
Community Hot Tub
Community Hot Tub
Community Hot Tub
Community Hot Tub
Community Hot Tub
Community Hot Tub
Community Hot Tub
Community Hot Tub
Community Hot Tub
Community Hot Tub
Community Hot Tub
Community Hot Tub
Community Hot Tub
Community Hot Tub
Community Hot Tub
Community Hot Tub
Community Hot Tub
Community Hot Tub
Community Hot Tub
Community Hot Tub
Community Hot Tub
Community Hot Tub
Owner Has Pet
Owner Has Pet
Owner Has Pet
Owner Has Pet
Owner Has Pet
Owner Has Pet
Owner Has Pet
Owner Has Pet
Owner Has Pet
Owner Has Pet
Owner Has Pet
Owner Has Pet
Owner Has Pet
Owner Has Pet
Owner Has Pet
Owner Has Pet
Owner Has Pet
Owner Has Pet
Owner Has Pet
Owner Has Pet
Owner Has Pet
Owner Has Pet
Owner Has Pet
Owner Has Pet
Owner Has Pet
Owner Has Pet
Owner Has Pet
Owner Has Pet
Owner Has Pet
Owner Has Pet
Owner Has Pet
Owner Has Pet
Owner Has Pet
Owner Has Pet
Owner Has Pet
Owner Has Pet
Owner Has Pet
Owner Has Pet
Owner Has Pet
Owner Has Pet
Owner Has Pet
Owner Has Pet
Owner Has Pet
Owner Has Pet
Owner Has Pet
Owner Has Pet
Owner Has Pet
Owner Has Pet
Owner Has Pet
Owner Has Pet
Owner Has Pet
Owner Has Pet
Owner Has Pet
Owner Has Pet
Owner Has Pet
Owner Has Pet
Owner Has Pet
Owner Has Pet
Owner Has Pet
Owner Has Pet
Owner Has Pet
Owner Has Pet
Owner Has Pet
Owner Has Pet
Owner Has Pet
Owner Has Pet
Owner Has Pet
Owner Has Pet
Owner Has Pet
Owner Has Pet
Owner Has Pet
Owner Has Pet
Owner Has Pet
Owner Has Pet
Owner Has Pet
Owner Has Pet
Owner Has Pet
Owner Has Pet
Owner Has Pet
Owner Has Pet
Owner Has Pet
Owner Has Pet
Owner Has Pet
Owner Has Pet
Owner Has Pet
Owner Has Pet
Owner Has Pet
Owner Has Pet
Owner Has Pet
Owner Has Pet
Owner Has Pet
Owner Has Pet
Owner Has Pet
Owner Has Pet
Owner Has Pet
Owner Has Pet
Owner Has Pet
Owner Has Pet
Owner Has Pet
Owner Has Pet
Owner Has Pet
Owner Has Pet
Owner Has Pet
Owner Has Pet
Owner Has Pet
Owner Has Pet
Owner Has Pet
Owner Has Pet
Owner Has Pet
Owner Has Pet
Owner Has Pet
Owner Has Pet
Owner Has Pet
Owner Has Pet
Owner Has Pet
Owner Has Pet
Owner Has Pet
Owner Has Pet
Owner Has Pet
Owner Has Pet
Owner Has Pet
Pets Not Allowed
Pets Not Allowed
Pets Not Allowed
Pets Not Allowed
Pets Not Allowed
Pets Not Allowed
Pets Not Allowed
Pets Not Allowed
Pets Not Allowed
Pets Not Allowed
Pets Not Allowed
Pets Not Allowed
Pets Not Allowed
Pets Not Allowed
Pets Not Allowed
Pets Not Allowed
Pets Not Allowed
Pets Not Allowed
Pets Not Allowed
Pets Not Allowed
Pets Not Allowed
Pets Not Allowed
Pets Not Allowed
Pets Not Allowed
Pets Not Allowed
Pets Not Allowed
Pets Not Allowed
Pets Not Allowed
Pets Not Allowed
Pets Not Allowed
Pets Not Allowed
Pets Not Allowed
Pets Not Allowed
Pets Not Allowed
Pets Not Allowed
Pets Not Allowed
Pets Not Allowed
Pets Not Allowed
Pets Not Allowed
Pets Not Allowed
Pets Not Allowed
Pets Not Allowed
Pets Not Allowed
Pets Not Allowed
Pets Not Allowed
Pets Not Allowed
Pets Not Allowed
Pets Not Allowed
Pets Not Allowed
Pets Not Allowed
Pets Not Allowed
Pets Not Allowed
Pets Not Allowed
Pets Not Allowed
Pets Not Allowed
Pets Not Allowed
Pets Not Allowed
Pets Not Allowed
Pets Not Allowed
Pets Not Allowed
Pets Not Allowed
Pets Not Allowed
Pets Not Allowed
Pets Not Allowed
Pets Not Allowed
Pets Not Allowed
Pets Not Allowed
Pets Not Allowed
Pets Not Allowed
Pets Not Allowed
Pets Not Allowed
Pets Not Allowed
Pets Not Allowed
Pets Not Allowed
Pets Not Allowed
Pets Not Allowed
Pets Not Allowed
Pets Not Allowed
Pets Not Allowed
Pets Not Allowed
Pets Not Allowed
Pets Not Allowed
Pets Not Allowed
Pets Not Allowed
Pets Not Allowed
Pets Not Allowed
Pets Not Allowed
Pets Not Allowed
Pets Not Allowed
Pets Not Allowed
Pets Not Allowed
Pets Not Allowed
Pets Not Allowed
Pets Not Allowed
Pets Not Allowed
Pets Not Allowed
Pets Not Allowed
Pets Not Allowed
Pets Not Allowed
Pets Not Allowed
Pets Not Allowed
Pets Not Allowed
Pets Not Allowed
Pets Not Allowed
Pets Not Allowed
Pets Not Allowed
Pets Not Allowed
Pets Not Allowed
Pets Not Allowed
Pets Not Allowed
Pets Not Allowed
Pets Not Allowed
Pets Not Allowed
Pets Not Allowed
Pets Not Allowed
Pets Not Allowed
Pets Not Allowed
Pets Not Allowed
Pets Not Allowed
Pets Not Allowed
Pets Not Allowed
Safe
Safe
Safe
Safe
Safe
Safe
Safe
Safe
Safe
Safe
Safe
Safe
Safe
Safe
Safe
Safe
Safe
Safe
Safe
Safe
Safe
Safe
Safe
Safe
Safe
Safe
Safe
Safe
Safe
Safe
Safe
Safe
Safe
Safe
Safe
Safe
Safe
Safe
Safe
Safe
Safe
Safe
Safe
Safe
Safe
Safe
Safe
Safe
Safe
Safe
Safe
Safe
Safe
Safe
Safe
Safe
Safe
Safe
Safe
Safe
Safe
Safe
Safe
Safe
Safe
Safe
Safe
Safe
Safe
Safe
Safe
Safe
Safe
Safe
Safe
Safe
Safe
Safe
Safe
Safe
Safe
Safe
Safe
Safe
Safe
Safe
Safe
Safe
Safe
Safe
Safe
Safe
Safe
Safe
Safe
Safe
Safe
Safe
Safe
Safe
Safe
Safe
Safe
Safe
Safe
Safe
Safe
Safe
Safe
Safe
Safe
Safe
Safe
Safe
Safe
Safe
Safe
Safe
Safe
Safe
Safe
Ski In/Ski Out
Ski In/Ski Out
Ski In/Ski Out
Ski In/Ski Out
Ski In/Ski Out
Ski In/Ski Out
Ski In/Ski Out
Ski In/Ski Out
Ski In/Ski Out
Ski In/Ski Out
Ski In/Ski Out
Ski In/Ski Out
Ski In/Ski Out
Ski In/Ski Out
Ski In/Ski Out
Ski In/Ski Out
Ski In/Ski Out
Ski In/Ski Out
Ski In/Ski Out
Ski In/Ski Out
Ski In/Ski Out
Ski In/Ski Out
Ski In/Ski Out
Ski In/Ski Out
Ski In/Ski Out
Ski In/Ski Out
Ski In/Ski Out
Ski In/Ski Out
Ski In/Ski Out
Ski In/Ski Out
Ski In/Ski Out
Ski In/Ski Out
Ski In/Ski Out
Ski In/Ski Out
Ski In/Ski Out
Ski In/Ski Out
Ski In/Ski Out
Ski In/Ski Out
Ski In/Ski Out
Ski In/Ski Out
Ski In/Ski Out
Ski In/Ski Out
Ski In/Ski Out
Ski In/Ski Out
Ski In/Ski Out
Ski In/Ski Out
Ski In/Ski Out
Ski In/Ski Out
Ski In/Ski Out
Ski In/Ski Out
Ski In/Ski Out
Ski In/Ski Out
Ski In/Ski Out
Ski In/Ski Out
Ski In/Ski Out
Ski In/Ski Out
Ski In/Ski Out
Ski In/Ski Out
Ski In/Ski Out
Ski In/Ski Out
Ski In/Ski Out
Ski In/Ski Out
Ski In/Ski Out
Ski In/Ski Out
Ski In/Ski Out
Ski In/Ski Out
Ski In/Ski Out
Ski In/Ski Out
Ski In/Ski Out
Ski In/Ski Out
Ski In/Ski Out
Ski In/Ski Out
Ski In/Ski Out
Ski In/Ski Out
Ski In/Ski Out
Ski In/Ski Out
Ski In/Ski Out
Ski In/Ski Out
Ski In/Ski Out
Ski In/Ski Out
Ski In/Ski Out
Ski In/Ski Out
Ski In/Ski Out
Ski In/Ski Out
Ski In/Ski Out
Ski In/Ski Out
Ski In/Ski Out
Ski In/Ski Out
Ski In/Ski Out
Ski In/Ski Out
Ski In/Ski Out
Ski In/Ski Out
Ski In/Ski Out
Ski In/Ski Out
Ski In/Ski Out
Ski In/Ski Out
Ski In/Ski Out
Ski In/Ski Out
Ski In/Ski Out
Ski In/Ski Out
Ski In/Ski Out
Ski In/Ski Out
Ski In/Ski Out
Ski In/Ski Out
Ski In/Ski Out
Ski In/Ski Out
Ski In/Ski Out
Ski In/Ski Out
Ski In/Ski Out
Ski In/Ski Out
Ski In/Ski Out
Ski In/Ski Out
Ski In/Ski Out
Ski In/Ski Out
Ski In/Ski Out
Ski In/Ski Out
Ski In/Ski Out
Ski In/Ski Out
Ski In/Ski Out
Ski In/Ski Out
Ski In/Ski Out
Ski Shuttle
Ski Shuttle
Ski Shuttle
Ski Shuttle
Ski Shuttle
Ski Shuttle
Ski Shuttle
Ski Shuttle
Ski Shuttle
Ski Shuttle
Ski Shuttle
Ski Shuttle
Ski Shuttle
Ski Shuttle
Ski Shuttle
Ski Shuttle
Ski Shuttle
Ski Shuttle
Ski Shuttle
Ski Shuttle
Ski Shuttle
Ski Shuttle
Ski Shuttle
Ski Shuttle
Ski Shuttle
Ski Shuttle
Ski Shuttle
Ski Shuttle
Ski Shuttle
Ski Shuttle
Ski Shuttle
Ski Shuttle
Ski Shuttle
Ski Shuttle
Ski Shuttle
Ski Shuttle
Ski Shuttle
Ski Shuttle
Ski Shuttle
Ski Shuttle
Ski Shuttle
Ski Shuttle
Ski Shuttle
Ski Shuttle
Ski Shuttle
Ski Shuttle
Ski Shuttle
Ski Shuttle
Ski Shuttle
Ski Shuttle
Ski Shuttle
Ski Shuttle
Ski Shuttle
Ski Shuttle
Ski Shuttle
Ski Shuttle
Ski Shuttle
Ski Shuttle
Ski Shuttle
Ski Shuttle
Ski Shuttle
Ski Shuttle
Ski Shuttle
Ski Shuttle
Ski Shuttle
Ski Shuttle
Ski Shuttle
Ski Shuttle
Ski Shuttle
Ski Shuttle
Ski Shuttle
Ski Shuttle
Ski Shuttle
Ski Shuttle
Ski Shuttle
Ski Shuttle
Ski Shuttle
Ski Shuttle
Ski Shuttle
Ski Shuttle
Ski Shuttle
Ski Shuttle
Ski Shuttle
Ski Shuttle
Ski Shuttle
Ski Shuttle
Ski Shuttle
Ski Shuttle
Ski Shuttle
Ski Shuttle
Ski Shuttle
Ski Shuttle
Ski Shuttle
Ski Shuttle
Ski Shuttle
Ski Shuttle
Ski Shuttle
Ski Shuttle
Ski Shuttle
Ski Shuttle
Ski Shuttle
Ski Shuttle
Ski Shuttle
Ski Shuttle
Ski Shuttle
Ski Shuttle
Ski Shuttle
Ski Shuttle
Ski Shuttle
Ski Shuttle
Ski Shuttle
Ski Shuttle
Ski Shuttle
Ski Shuttle
Ski Shuttle
Ski Shuttle
Ski Shuttle
Ski Shuttle
Ski Shuttle
Ski Shuttle
Ski Shuttle
Buffalo Pass at One Steamboat Place offers luxury accommodations with great valley views over the entrance to the mountain village plaza and west valley. One Steamboat Place has a premier location just steps away from the gondola offering guests easy access to the ski mountain.

This private luxury residence features an open floor plan that flows from the living area to the kitchen and on to the dining area. Beautifully furnished and decorated throughout, the great room is also equipped with a large flatscreen TV to provide entertainment after a full day of mountain fun.

The distinctive One Steamboat Place kitchen design is complemented by Viking appliances, stone countertops and custom cabinetry. Additionally you can grill out any day of the year on the built-in Viking gas grill on the deck.

There is seating for 10 at the dining table and room to seat more at the kitchen island, so whether it's a small family gathering or you plan to invite friends over for dinner there is room for all.

All One Steamboat Place residences feature rich colors, natural textures, and sumptuous fabrics throughout the home. The master bedroom offers a gas fireplace and TV. The main master bath features a steam shower and Jacuzzi tub. In Buffalo Pass, the master and guest master bedrooms each have a king bed. The third bedroom has a queen bed and a queen over queen bunk bed. The fourth bedroom has more bunkbeds with two sets of queen over queens. All bedrooms have private bathrooms.

The home office has an iMac desktop computer and high speed Internet.
Amenities
Accessible
Early Checkin
Late Checkout
Location:
Buffalo Pass Residence (#409)
80487
Steamboat Springs
,
CO
United States
40° 27' 23.9076" N, 106° 48' 21.9492" W
Colorado US